Ahhh, today is the last day of Blogmas – how has it gone so quickly! I've had the best time creating this months content and am so touched by every single comment, tweet, dm and message that I've received over the festive period. Curating five posts a week during December this year was a challenge I set myself this time last year and I'm SO happy that we've managed to pull it together whilst having so much fun, so thank you! Thank you for all your support over Blogmas and all of your kind words, it's been A BALL ❤️
Right! Now let's talk Christmas Eve. Gone are the days when we would go "out-out" the night before Christmas… You're now most likely to find me tucked away at home alongside a box of Roses whilst watching 'Elf' which tbh sounds like pure HEAVEN to me but, ya know, … each to their own! Christmas Eve is one of those nights where you kinda wanna do all the nothingness but also have all the plans. So, I thought I'd put together a couple of super simple ideas that could be fun to do before the craziness of the 25th begins! Hope you enjoy!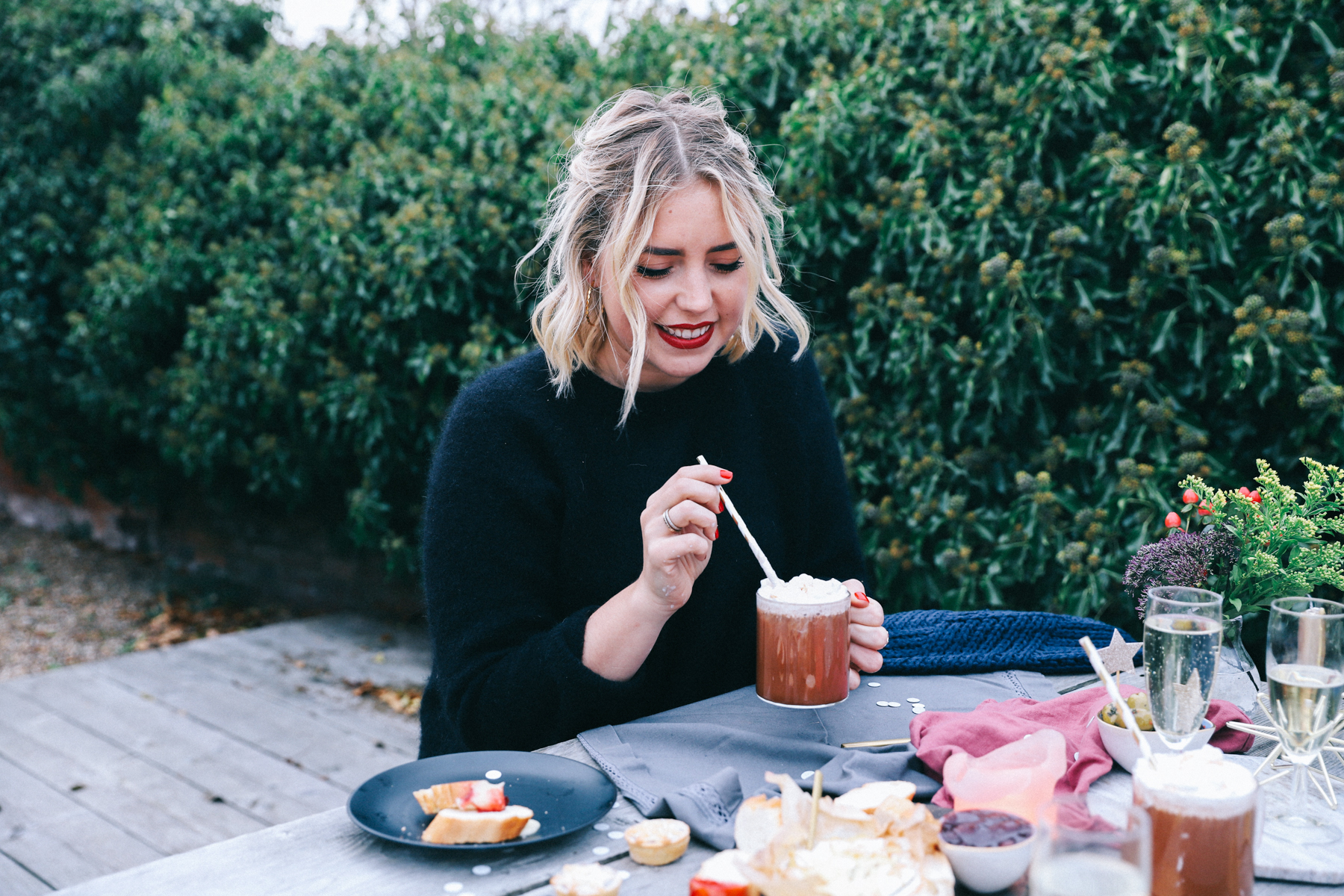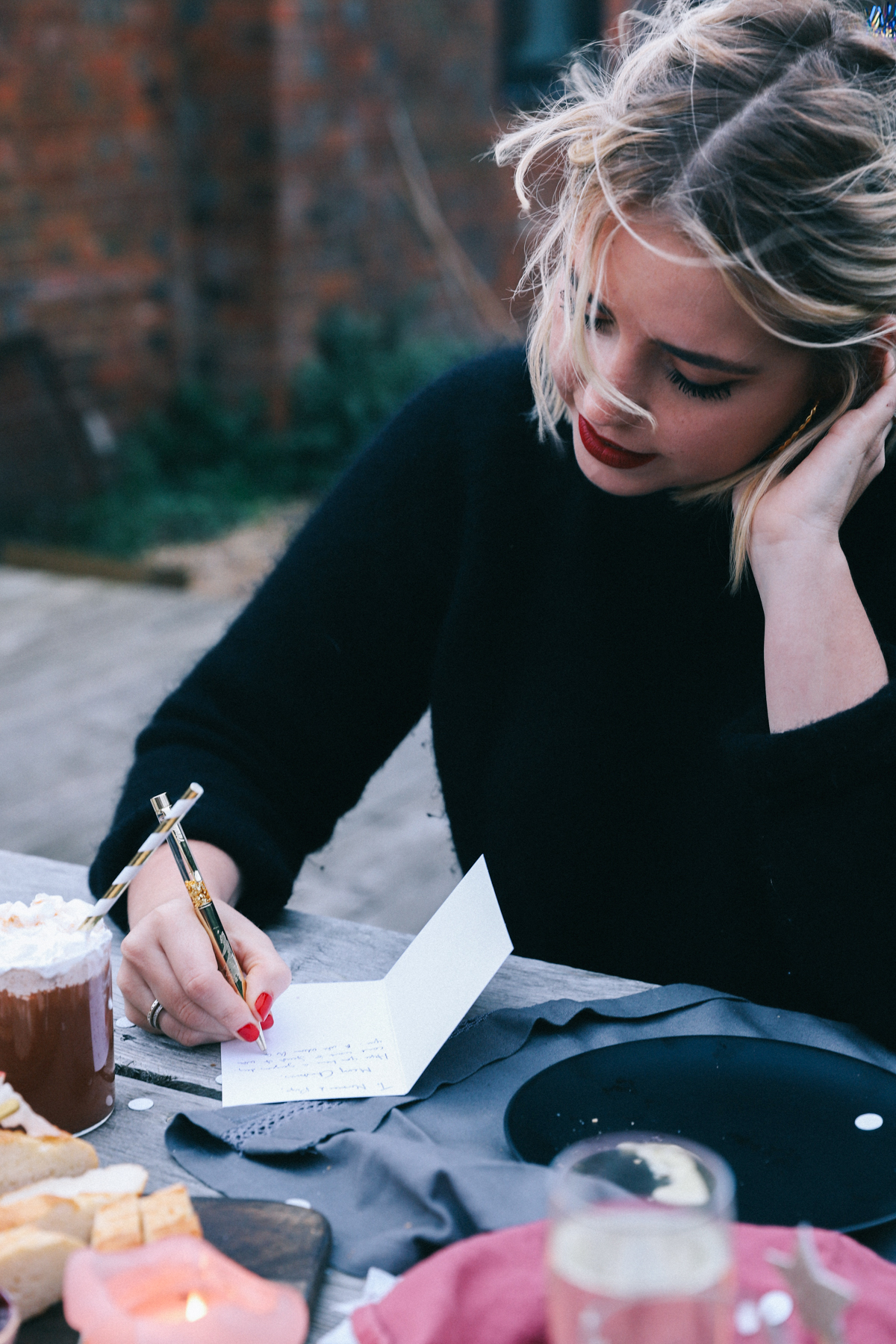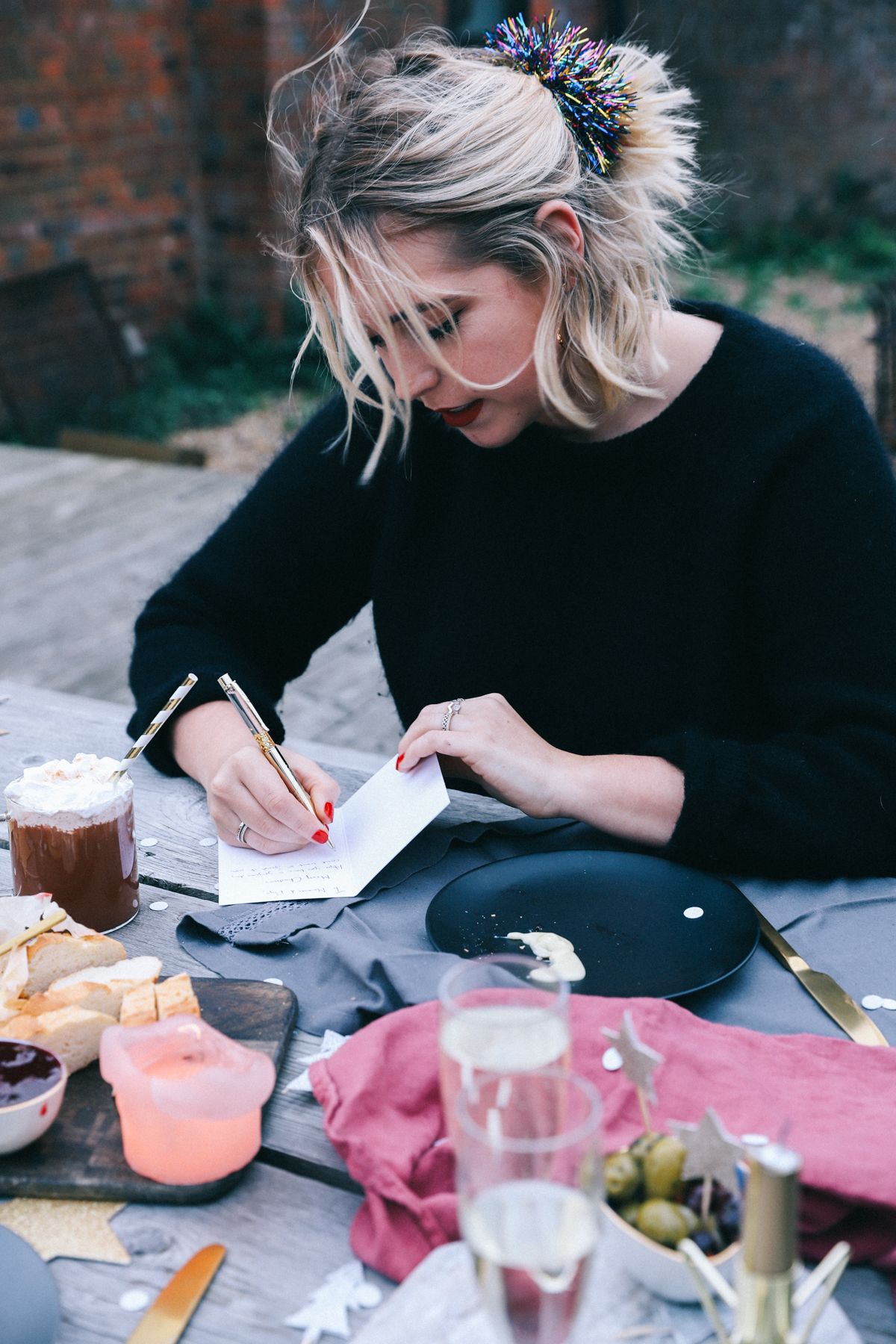 EMBRACE THE WRAPPING
Lol. Okay, starting with an obvious one, but I'm ngl I'm usually still wrapping presents on Christmas Eve. But, ya know what, it's time to embrace it. Screw the stress, the rush, the Christmas countdown fear. Let's just bloody enjoy it. Pop some music on, sit in a pile of ribbons and bows and embrace the wrap. Embrace the last minute-ness, grab a mince pie, pour a mulled wine and get it done! There's something so festive about wrapping ya prezzies and, actually, what better time to do it, hey?
FESTIVE FILM MARATHON
One of my favourite things to do at Christmas is to watch festive films. I think it's because it's seen as totally unacceptable to do so at any other time of the year, so you've gotta make sure you've crammed in watching all of your absolute faves! This year I'm still yet to watch 'Love Actually' so that's right at the top of my list alongside 'The Grinch' & 'The Holiday' ! Better get the popcorn ready!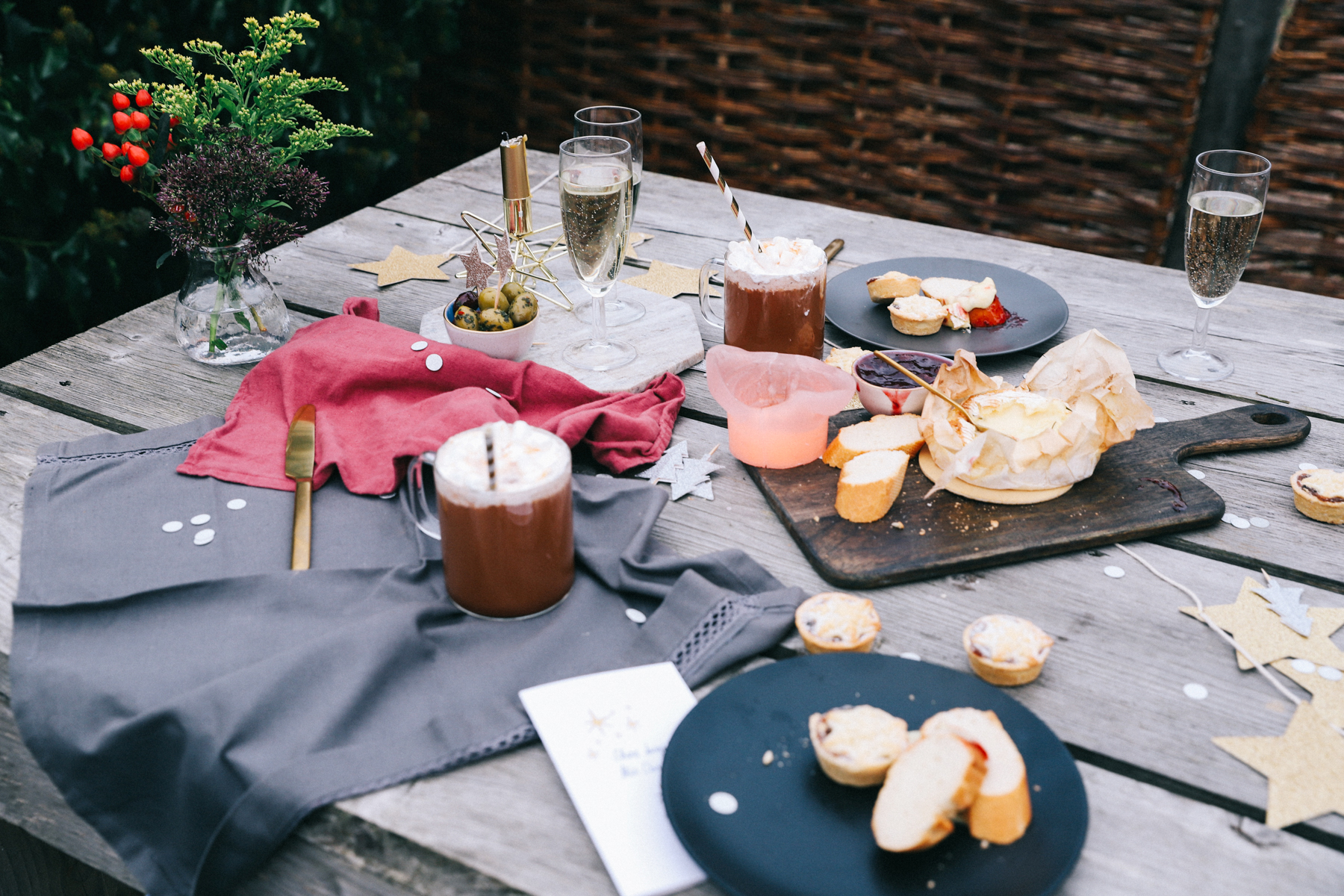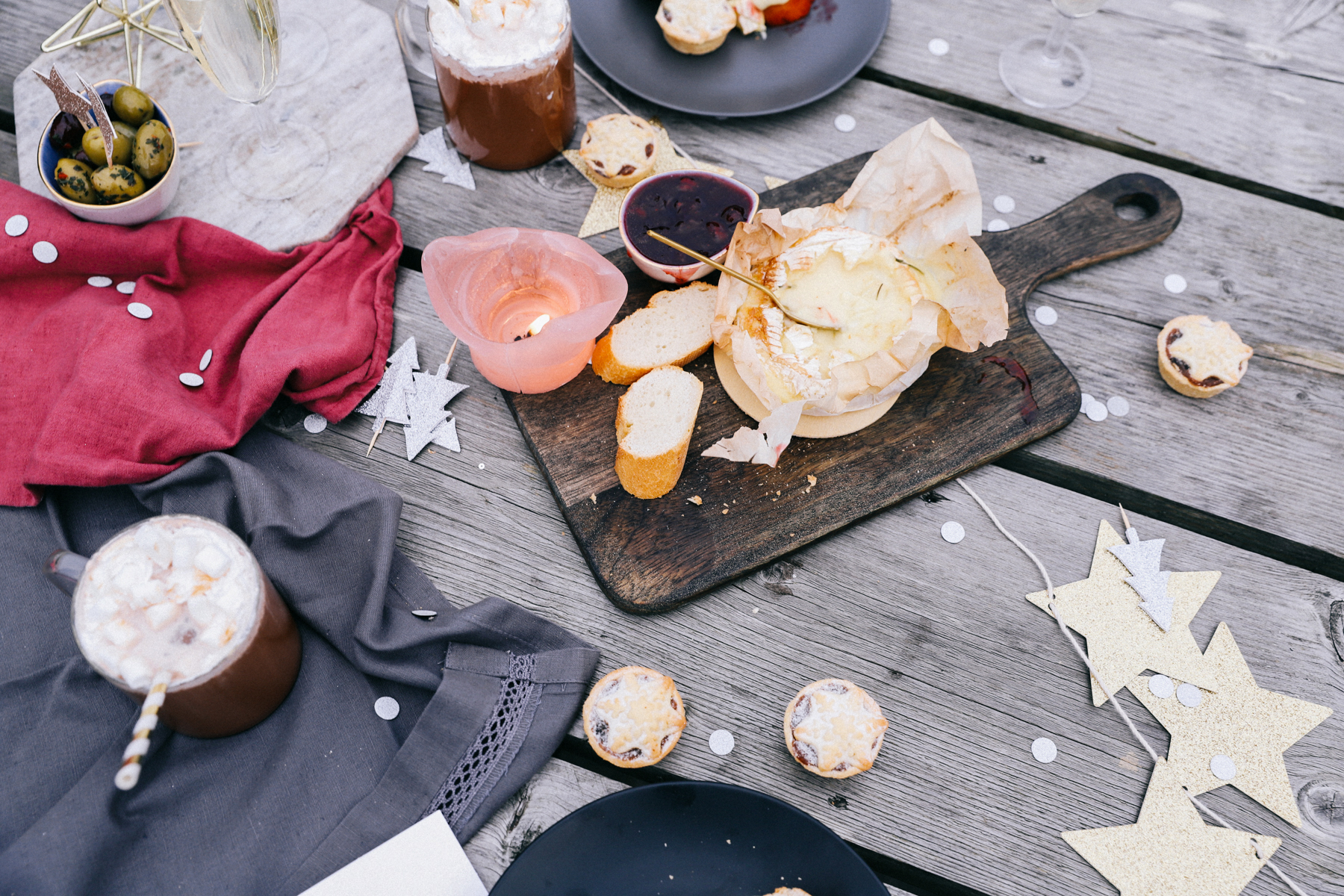 SEE YA PALS.
Now, as I said above, gone are the days of going "out-out" on Christmas Eve, BUT there is something so bloody lovely about seeing all of your mates the night before Christmas… I think maybe it's because I know I'm gonna be spending all my time with family over actuallll Christmas so it's extra lovely to head out for a cheeky glass of fizz with all ya mates before the craziness of Christmas day with the fam begins! Grab your fave Christmas jumper, head to the pub and get the mulled wine in! Absolute perfection!
SEE WHAT'S GOING ON.
Christmas Eve is one of those evenings when there's always something going on….Whether it's a candlelit carol service, a night of ice skating or a festive cinema screening, make sure you check out your local area to find out if there's anything snazzy happening! Usually, there will be!