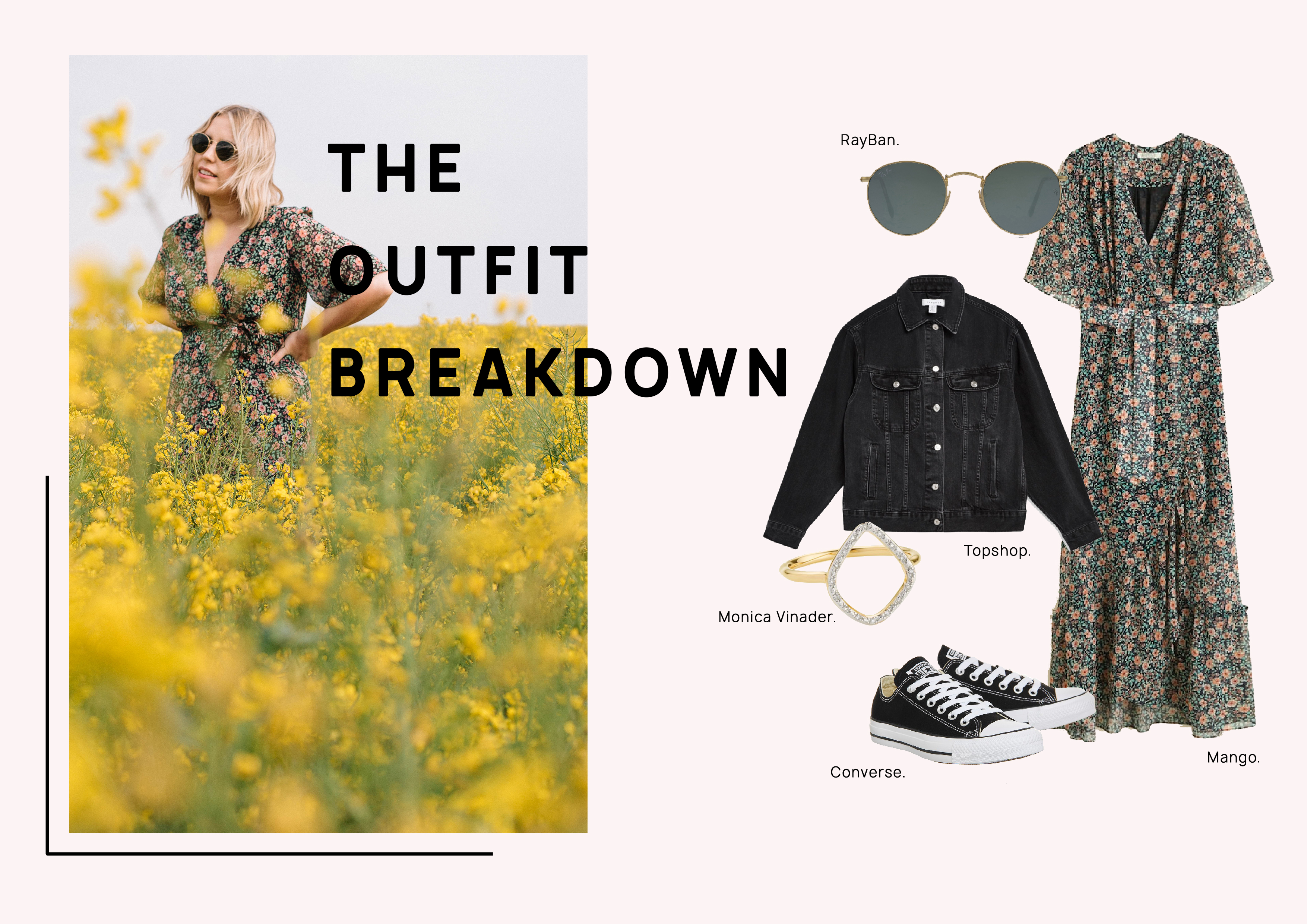 Oh Hey! The Outfit Breakdown is back & things are looking Summery! If you know me, you know I love a midi dress… They take up most of my summer wardrobe, be it for a low-key day at the park or a snazzy wedding, my midi dress collection always comes to the rescue! So, today I wanted to introduce you to my latest addition, the "Mango Floral Print Dress" – the dress I waited for a week to come back into stock, jumped whenever I received an email notification and I now have it firmly in my hands… & oh God, was it worth it.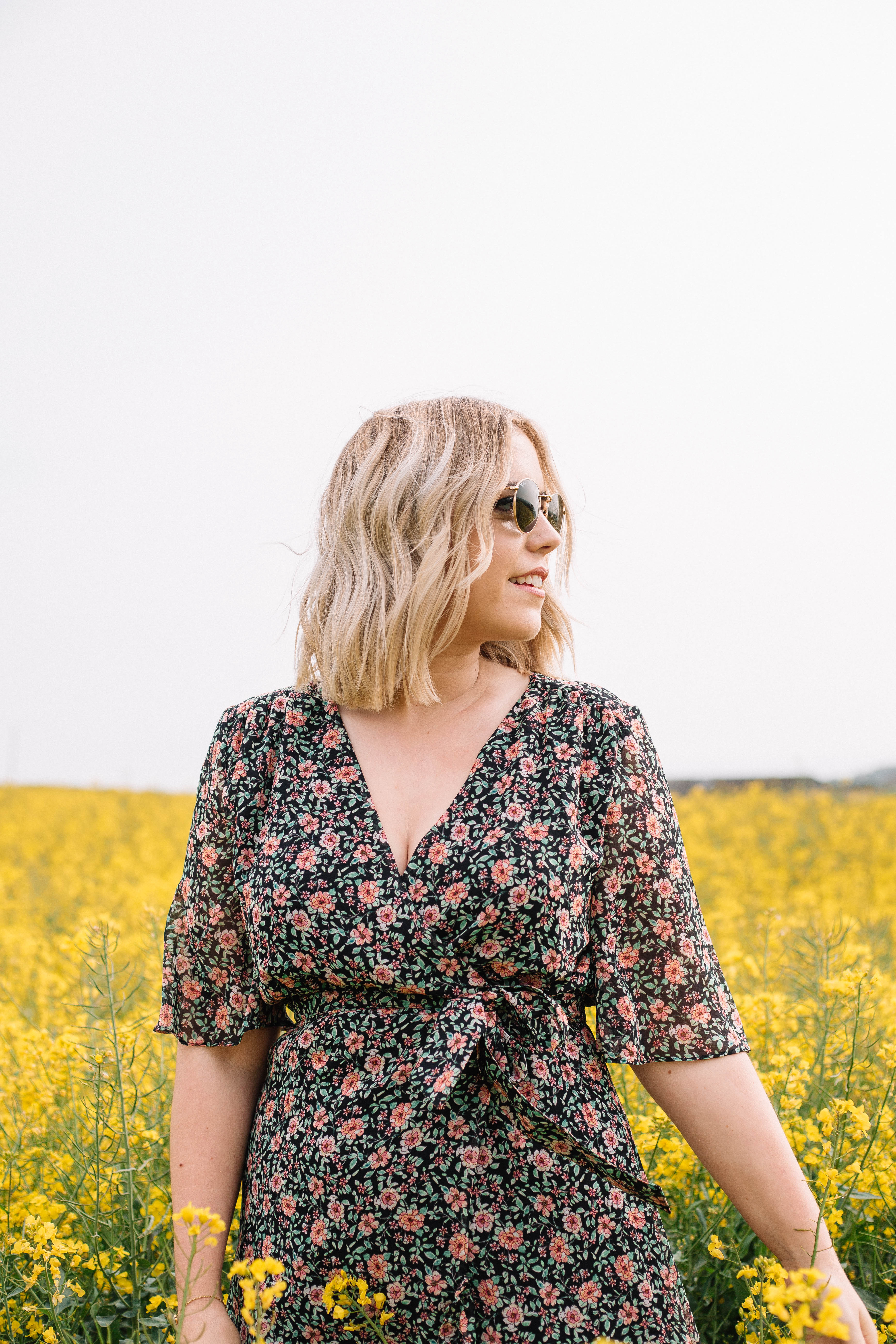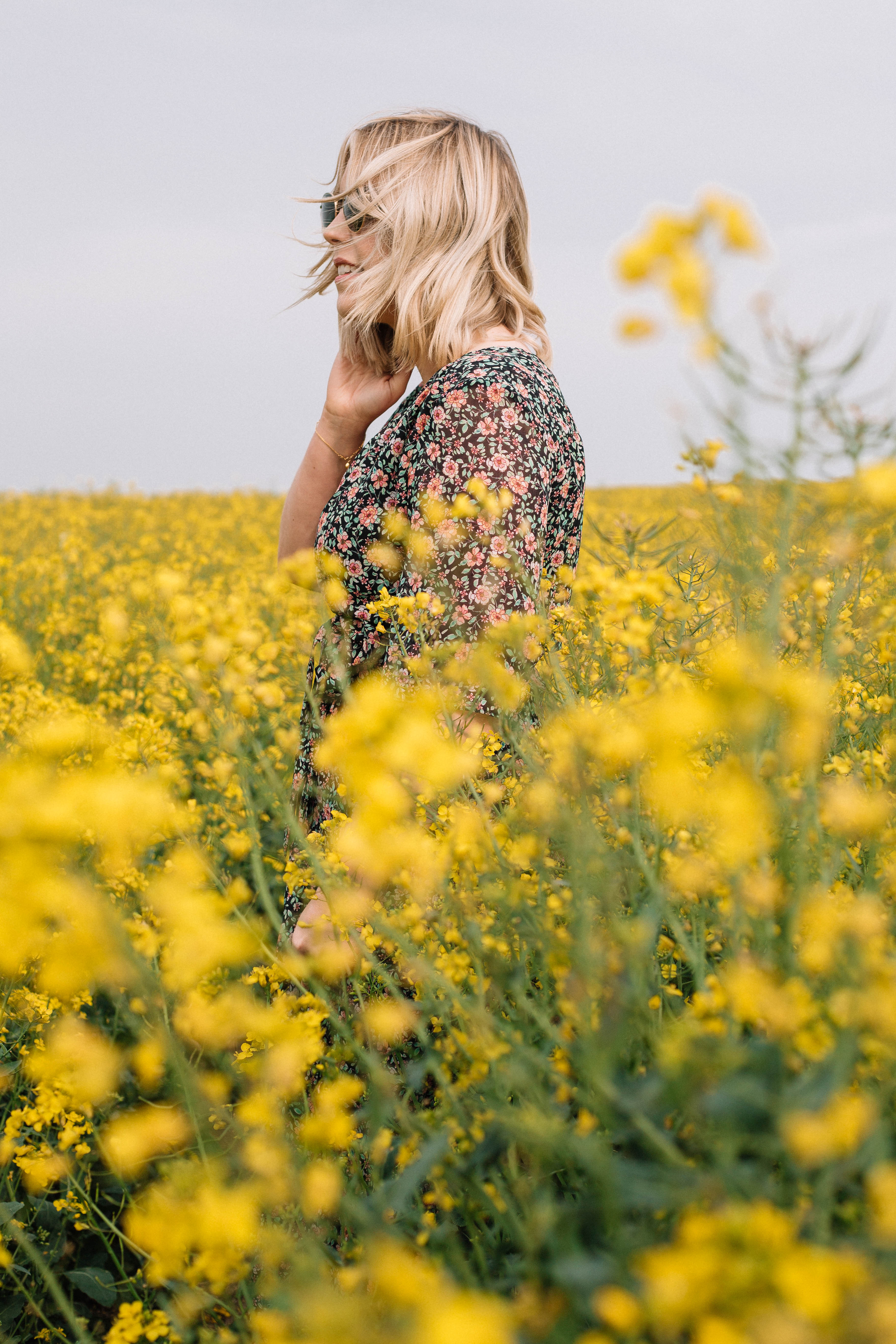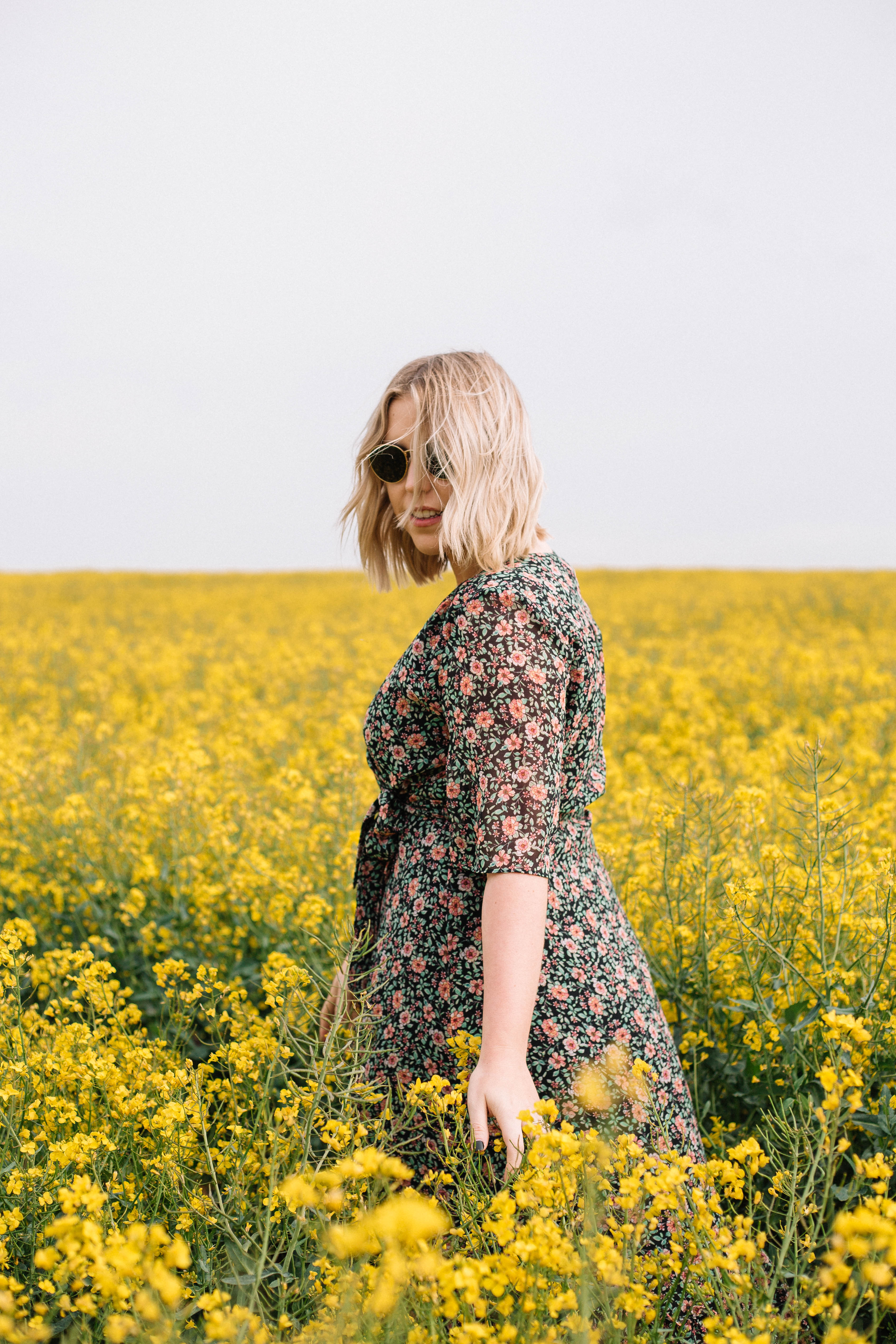 This beaut literally ticks all of my boxes! Floaty, yes! Singed in at the waist, yes! Waist tie, yes! The perfect length, yes! As I said, I love something that's super versatile. Something you can get a ton of wear out of, right the way through summer. I actually ended up buying the same dress in another pattern because I loved it ~that~ much. Yes, I am that person. And if you are too, you can find the other style > here < ✨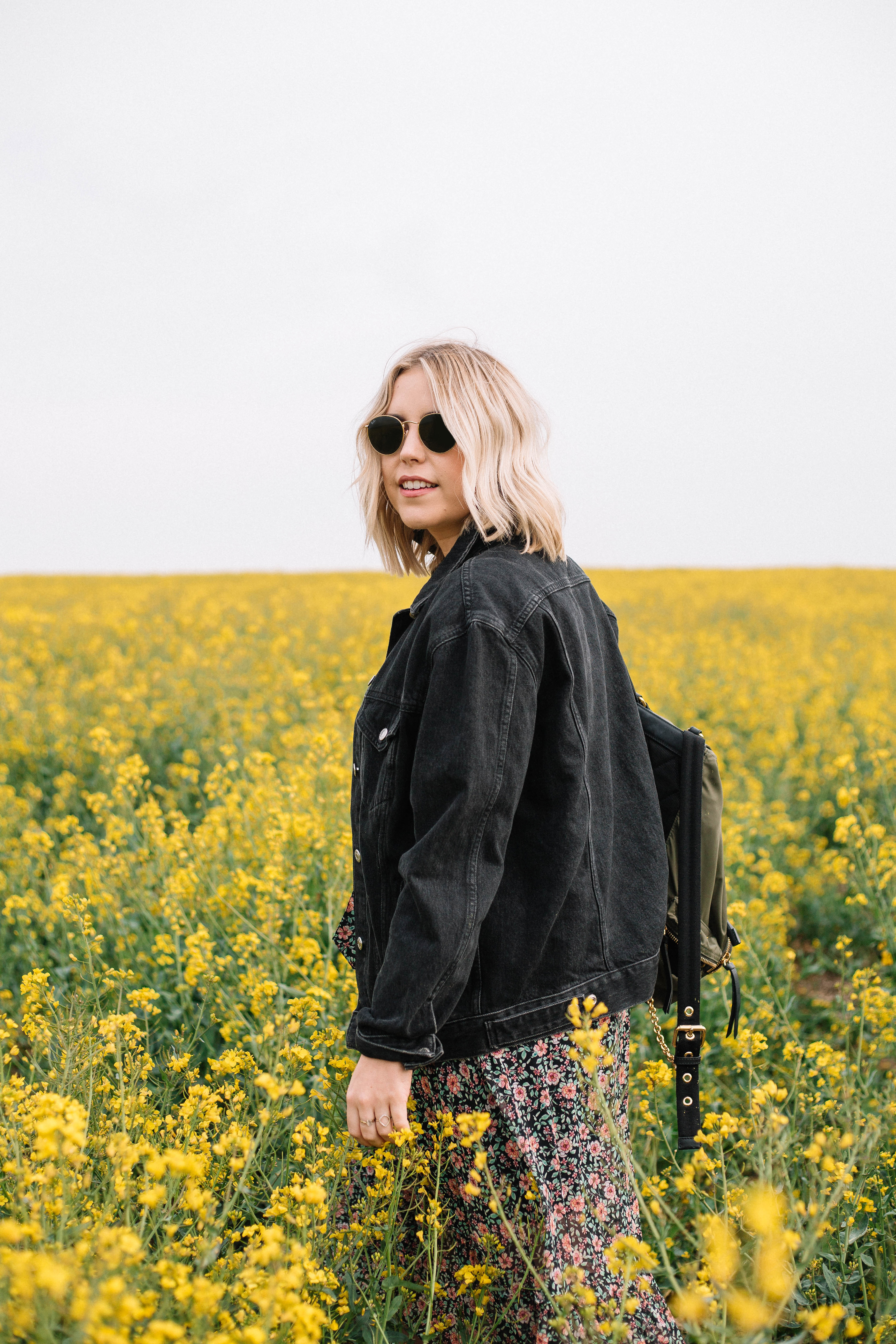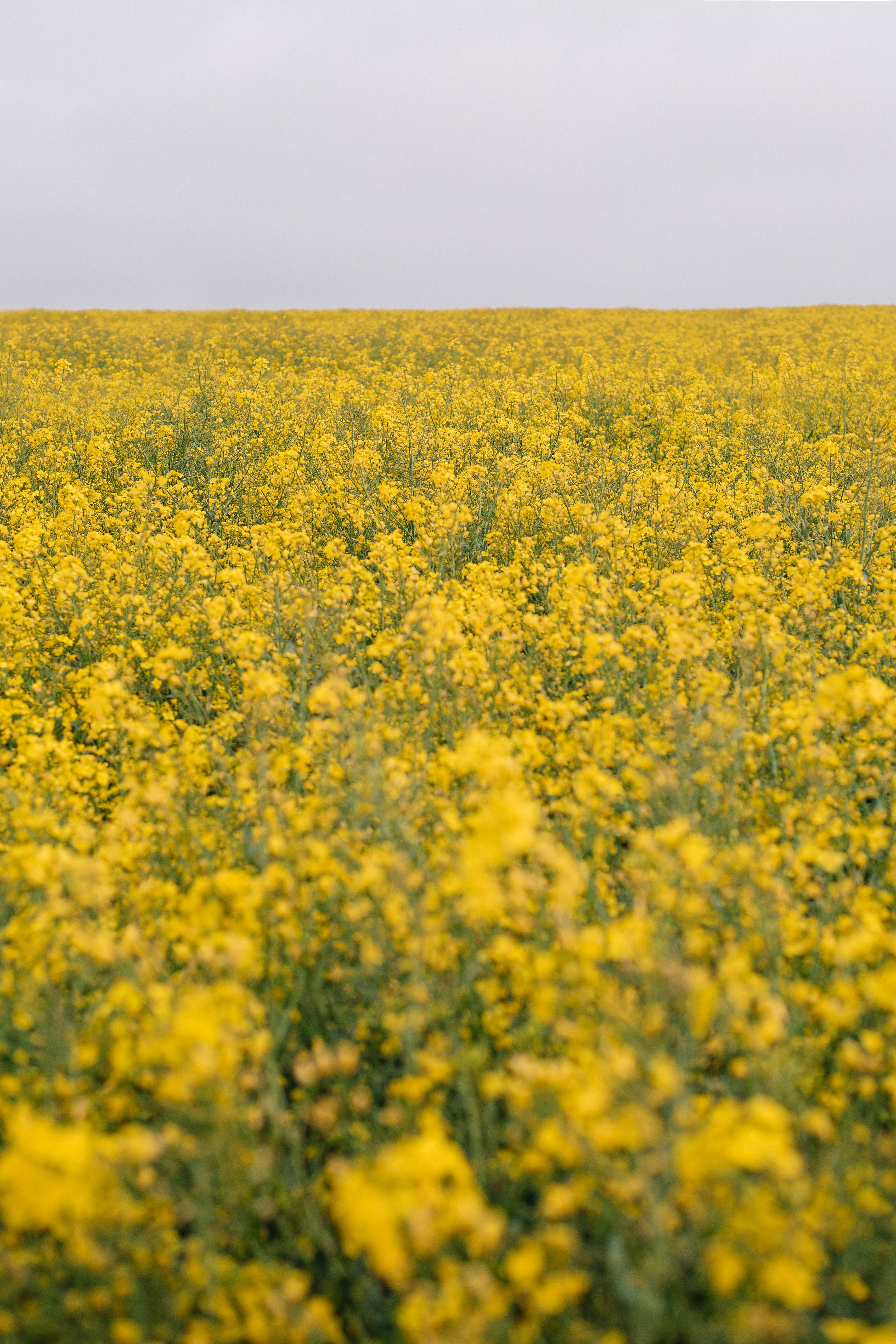 So, what to pair it with? This look is definitely on the more casual side… And there's nothing better (in my opinion!) than a jean jacket & dress combo! If you want the dress to feel a little more casual, a touch more low key, then I'd pair it with something more oversized and a jean jacket does just the job! And, if it's not quite jacket weather yet, the waist tie means it can easily be paired with a cropped jumper tucked into it. Voila!
Trainer wise I've gone for the classic black Converse – always a winner.
And then for accessories my go-to RayBans. Obvsss.
The perfect summer outfit! Hope you enjoyed the mini breakdown 💚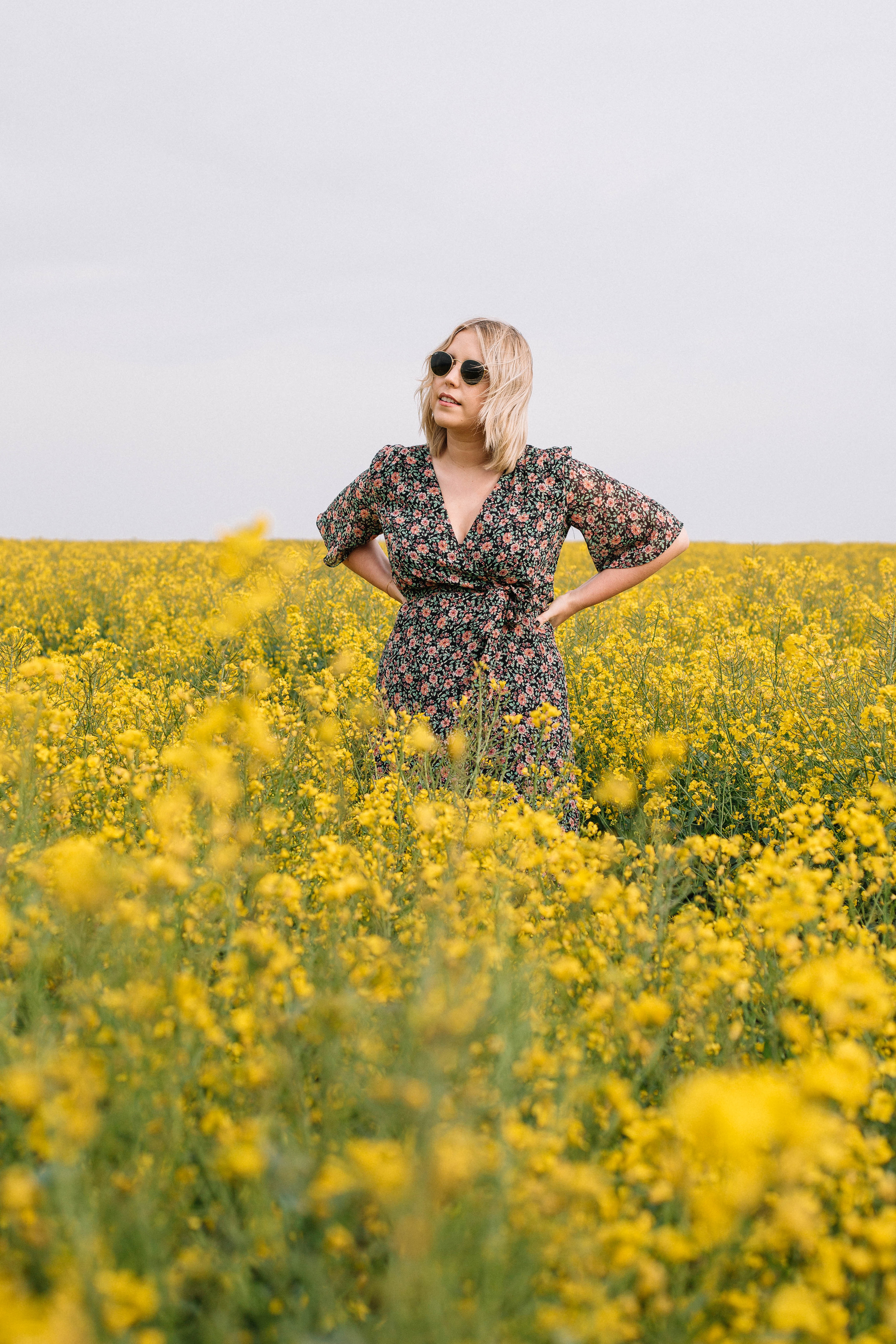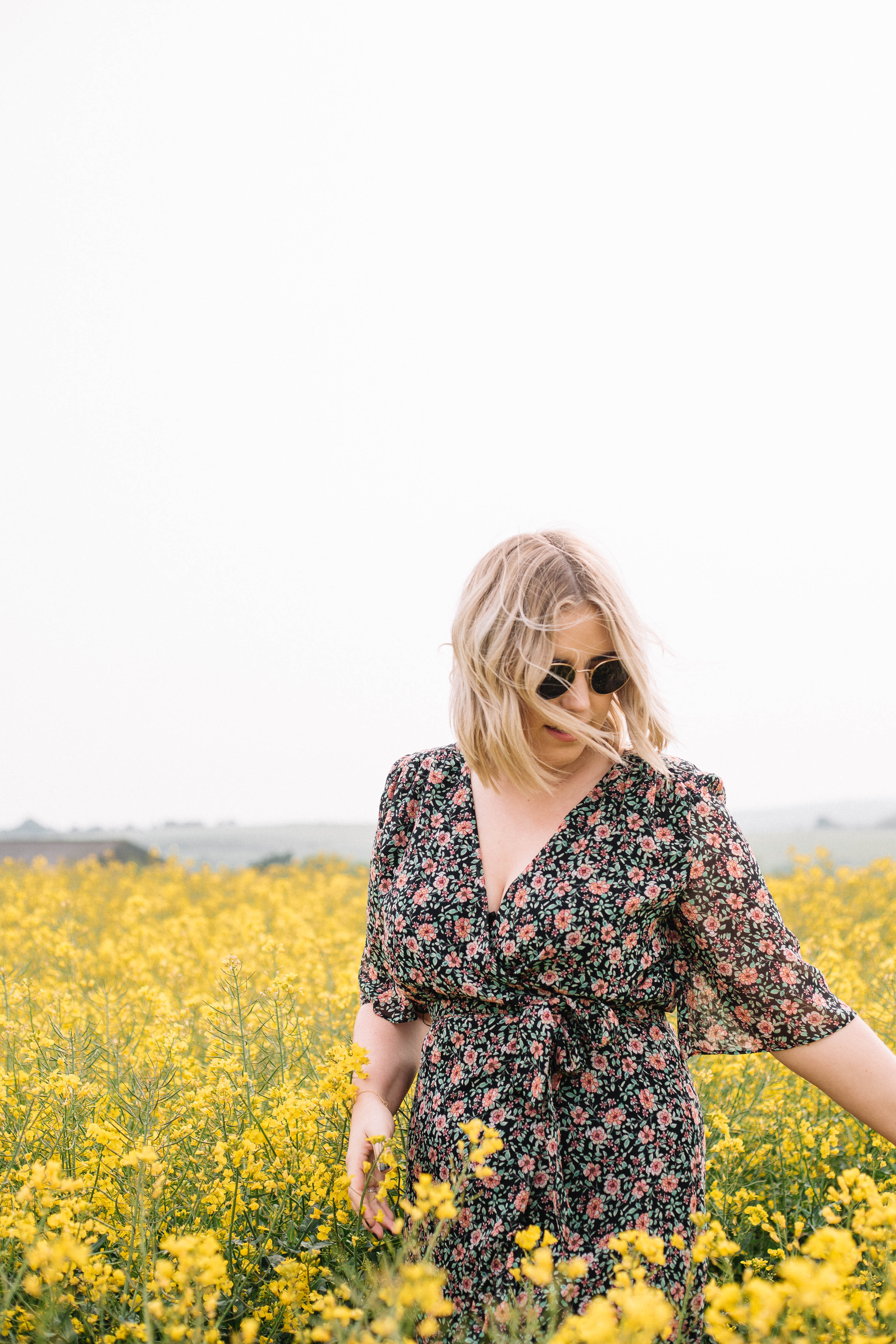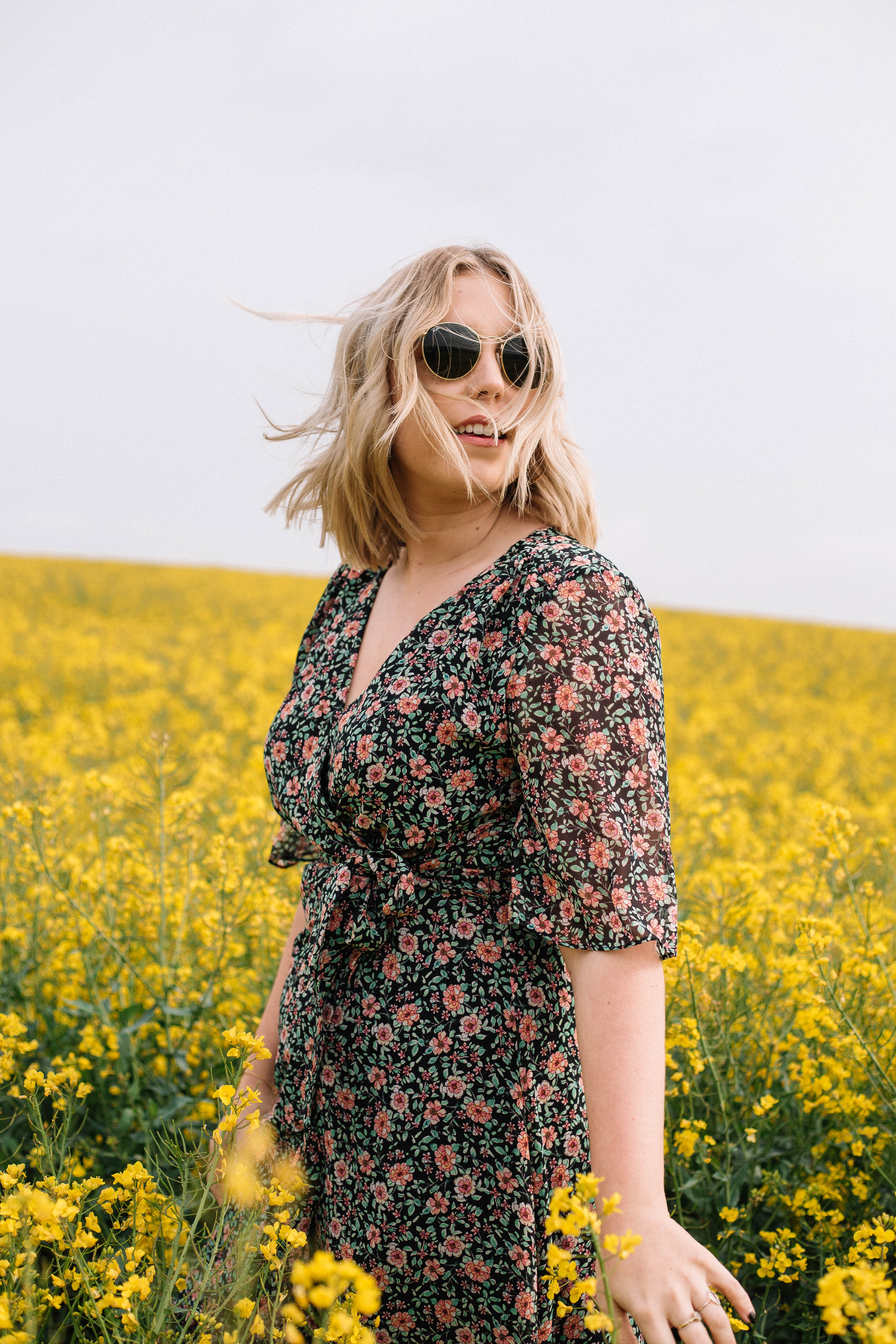 Shop The Look.