Hey loves! Hope you've had a gorgeous weekend! Things have been super busy in the house this week and although I can't quite imagine how we are going to get there, the decorators say we're aiming for a mid-May finish. I mean, to me the house looks like an absolute building site, buttt I trust what they say. I think it's just that we're in the messy prep phase for a lot of the rooms and I can't help but stand there and think "How on earth are we gonna be in here in a months time…" But! fingers (and toes) are crossed and I've just booked the carpets in for the end of May so I think we better start packing!
Anyway, onto what's been going on! Hope you enjoy ✨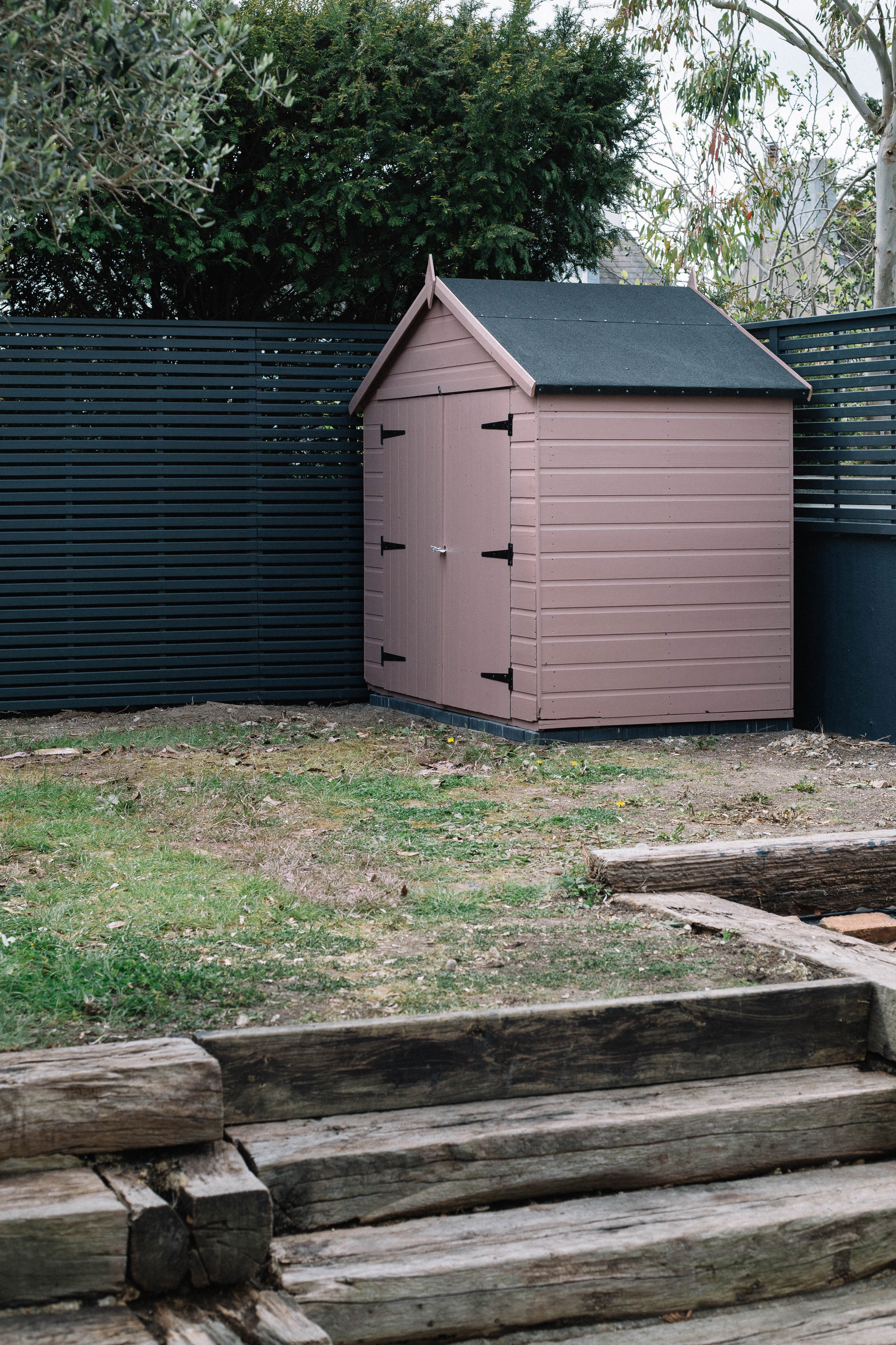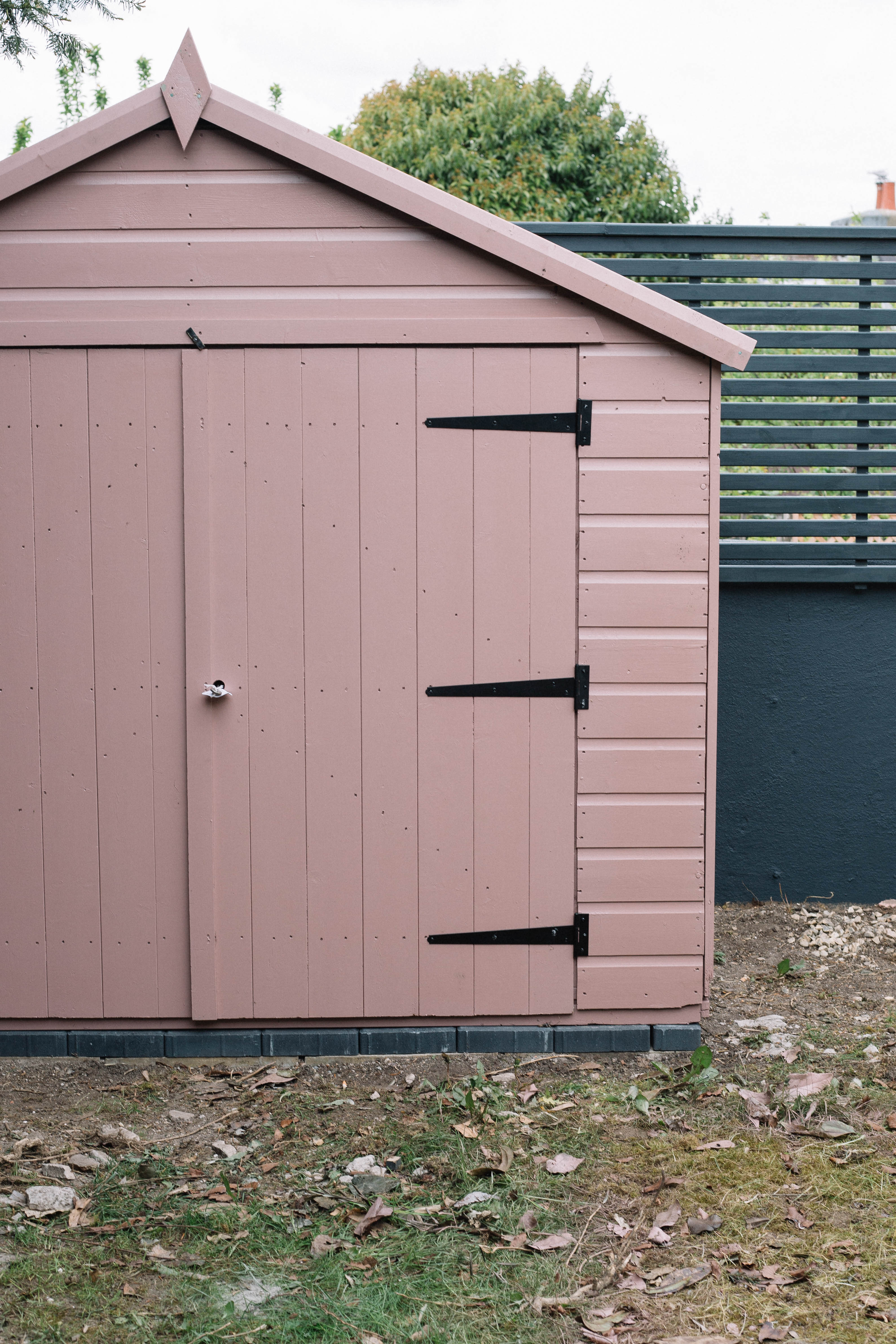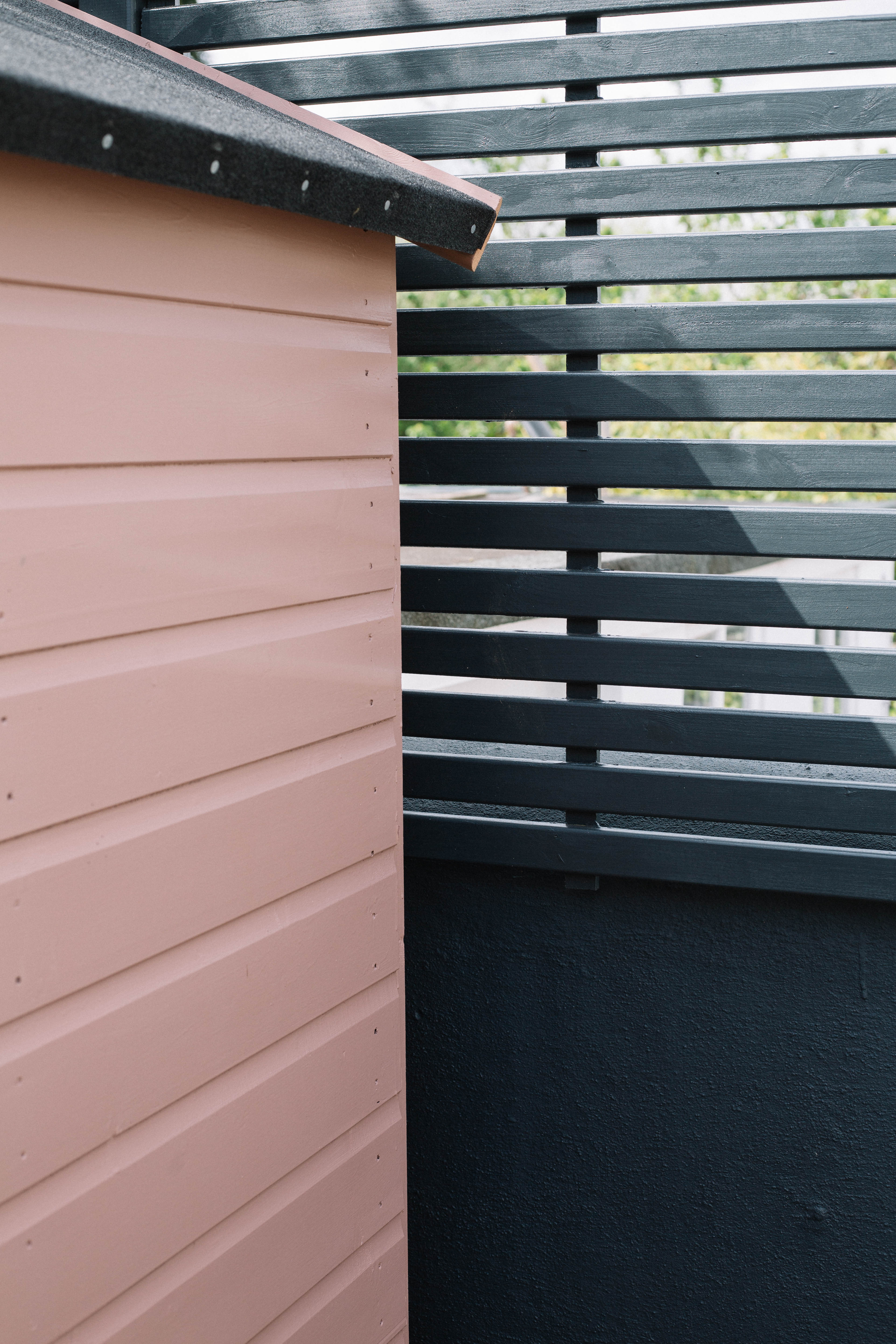 Let's start things off with the garden! Bloody 'ell, this garden! I've given myself an absolute mission to get this "finished" before we move in and actually, I think we mighttt just get it done! It's all down to Sean and his Dad who have become my garden heros…
This week they've fixed the shed, re-roofed it, added new hinges etc and painted it! This is the colour atm but I think we might paint one more layer of a dustier pink as we're not 100% on how "salmon" this shade looks outside. But, that being said, I am v happy with how it looks against the dark navy! Can't wait to put the lawnmower in it that my parents bought us for Christmas … (No I'm absolutely not joking..)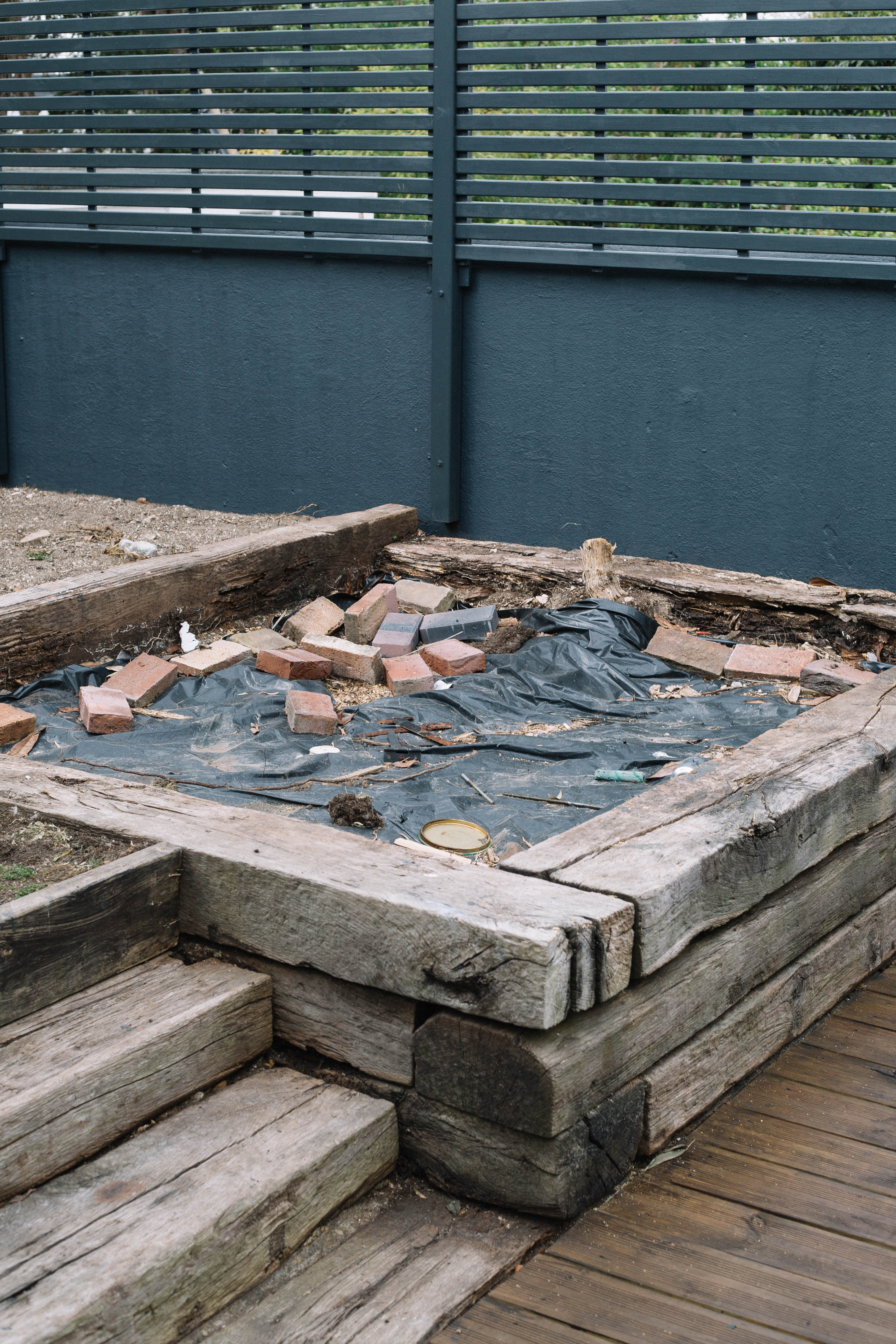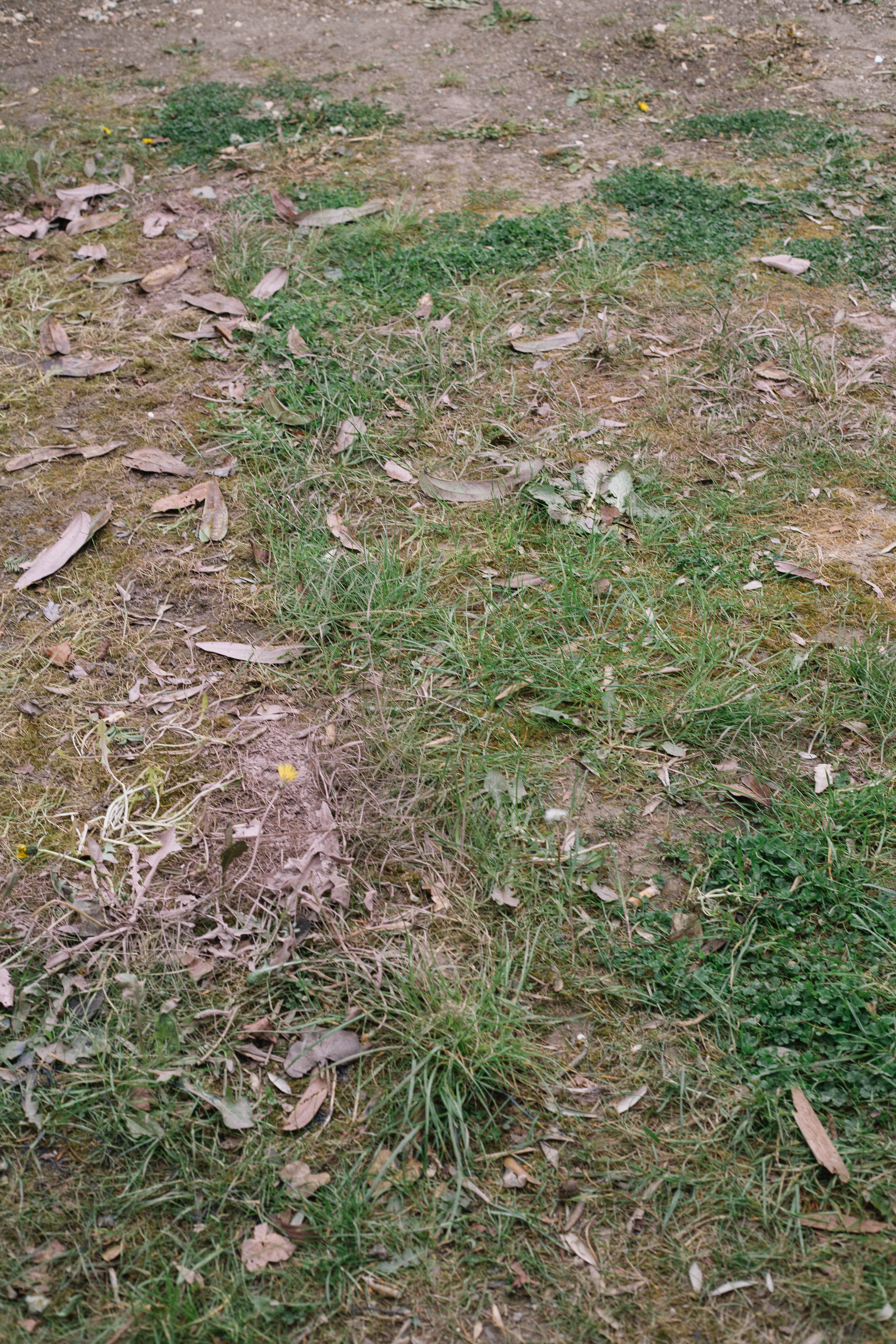 We've also started on the decking. We've gone for a darker shade than it originally was and although we still have a few coats to go it's looking ~so~ much fresher! Hurrah!
Next step is to sort out this mess of a flower bed. I'm thinking half veg, half cutting flowers. I've got to live out my dream of growing tomatoes and lettuce, but also kinda wanna grow some cute looking flowers too, so, who knows! My mum is very keen to be project manager so I think we're gonna have a trip to the garden centre this weekend! V excited!
We also need to sort out the grass. This has been a massive "do we do it ourselves, or not" situation and I think we need to gather a few more quotes before making a final decision, but fingers crossed it will be done before we move in either way!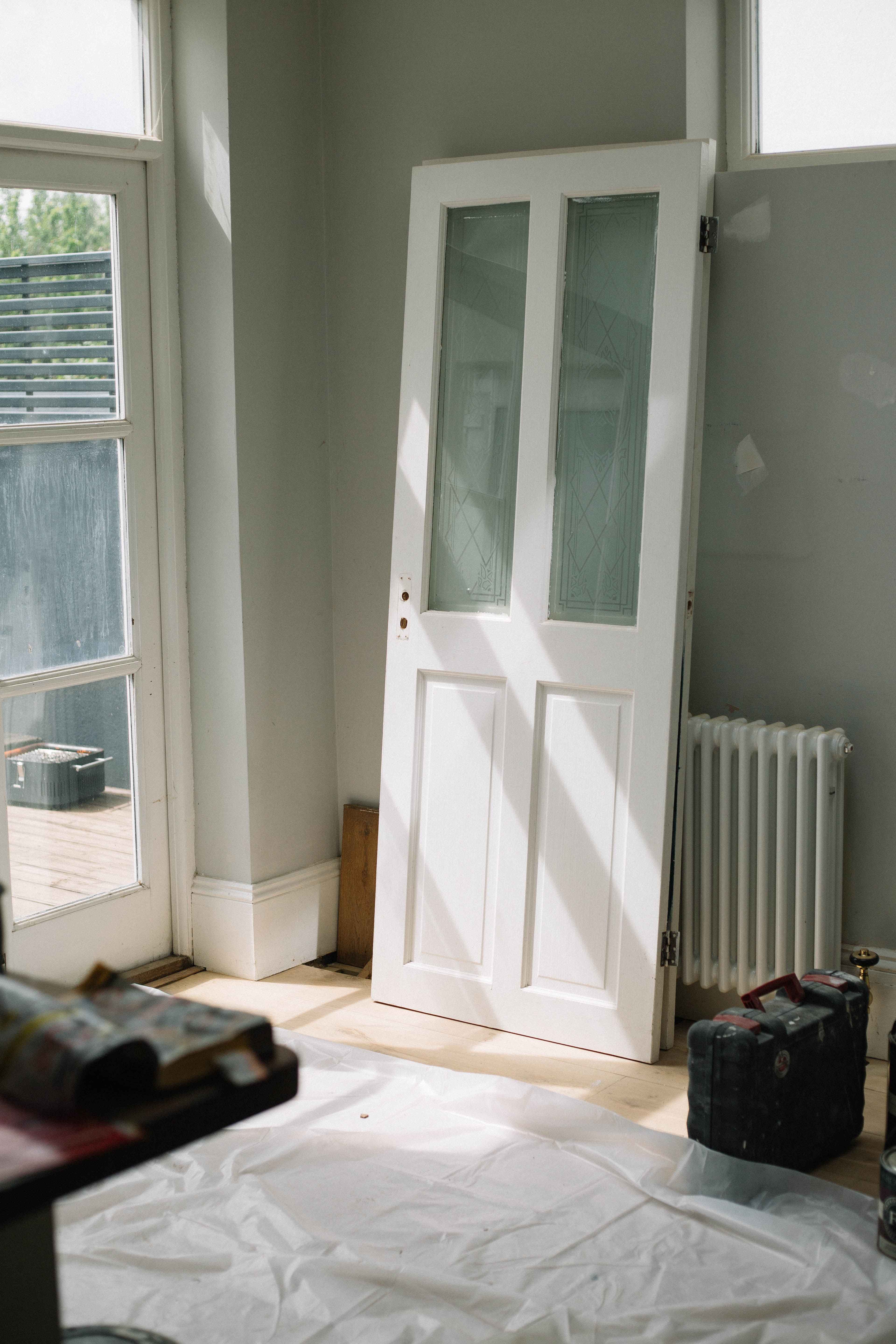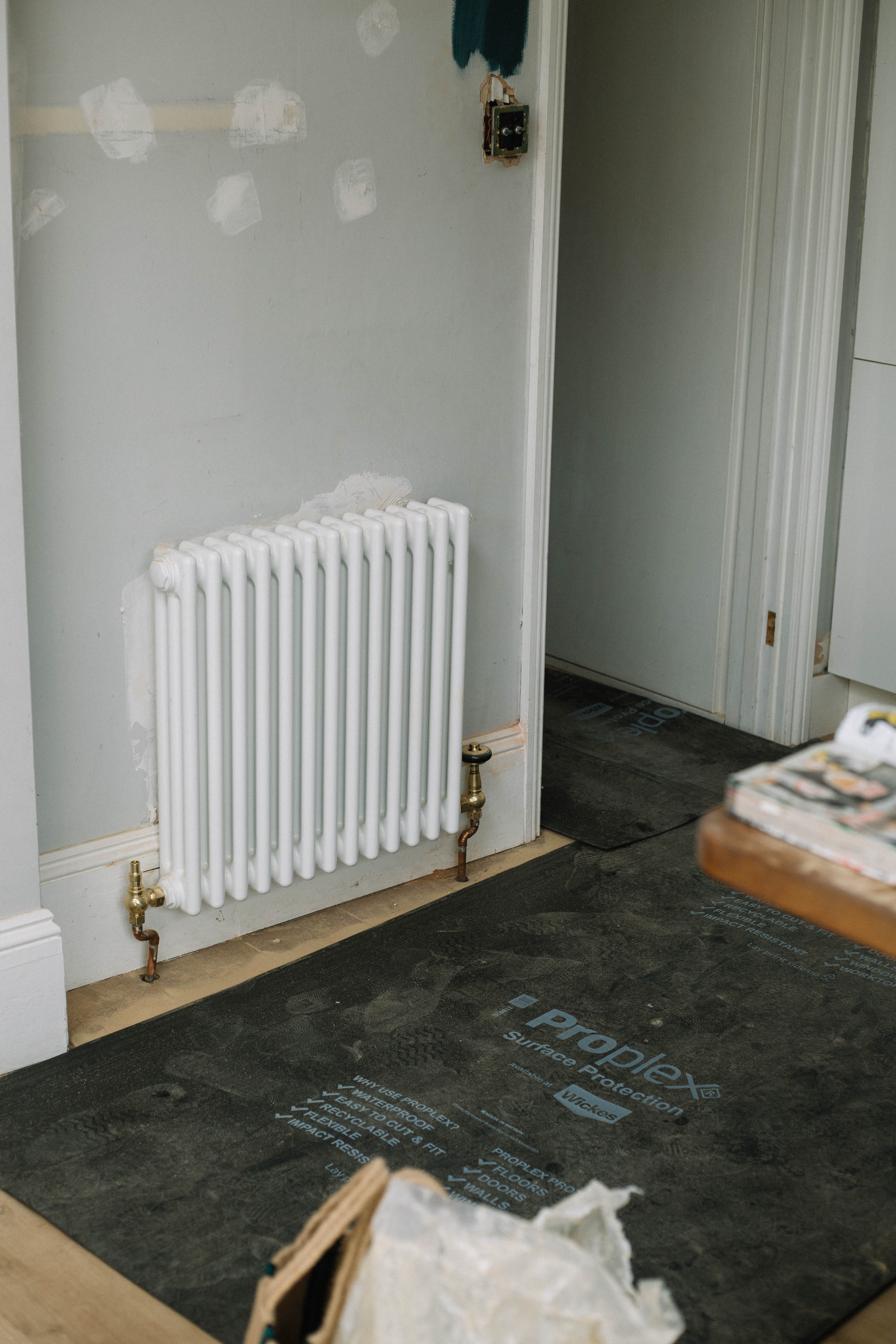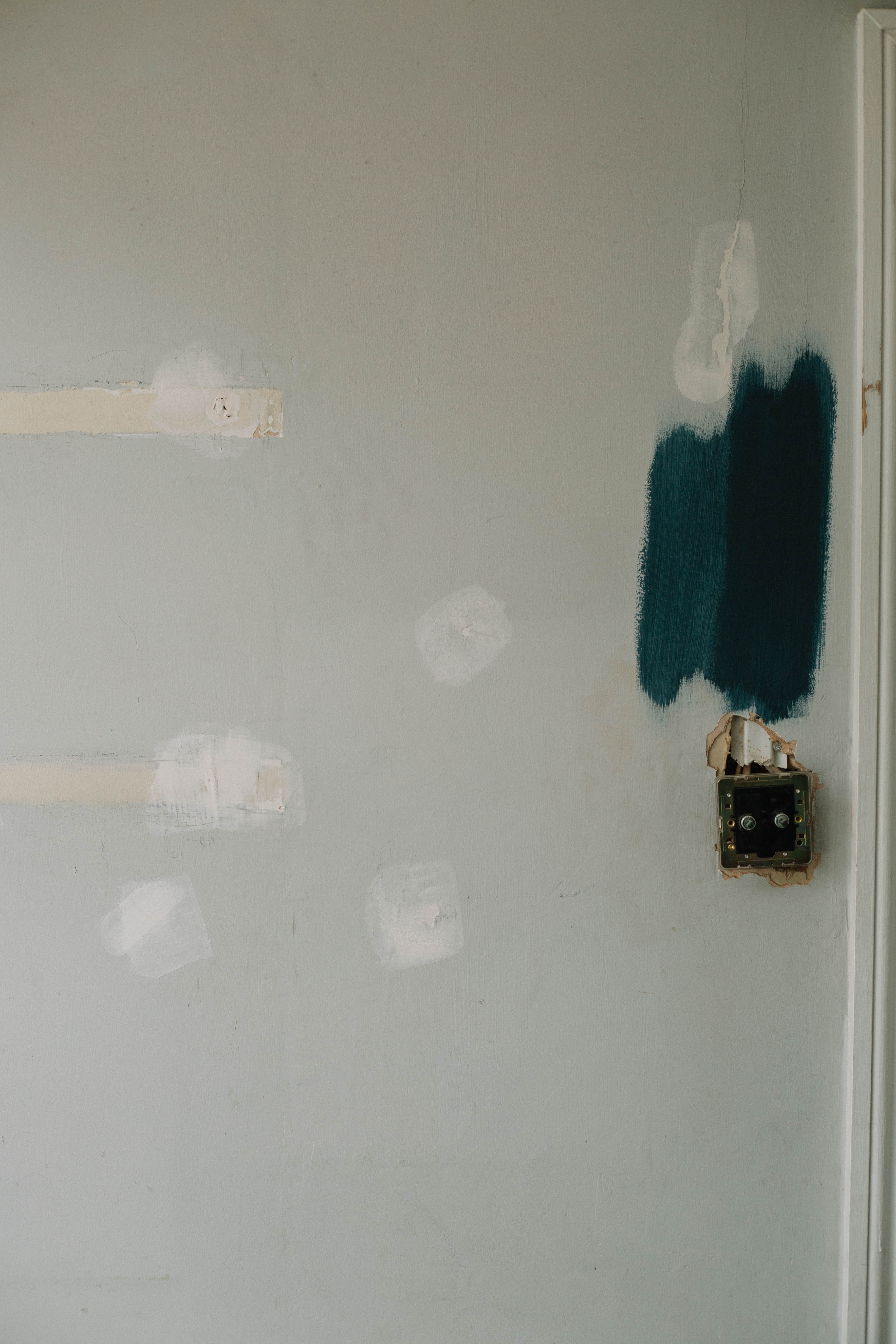 Onto the kitchen! Not a huge amount has changed downstairs as of yet. The floorboards have been sanded and are looking bladdy beautiful. There's a lot of downstairs prep work going on, so I think that means the painting will start soon which is exciting! But most of the work is being done upstairs atm so not too much to report!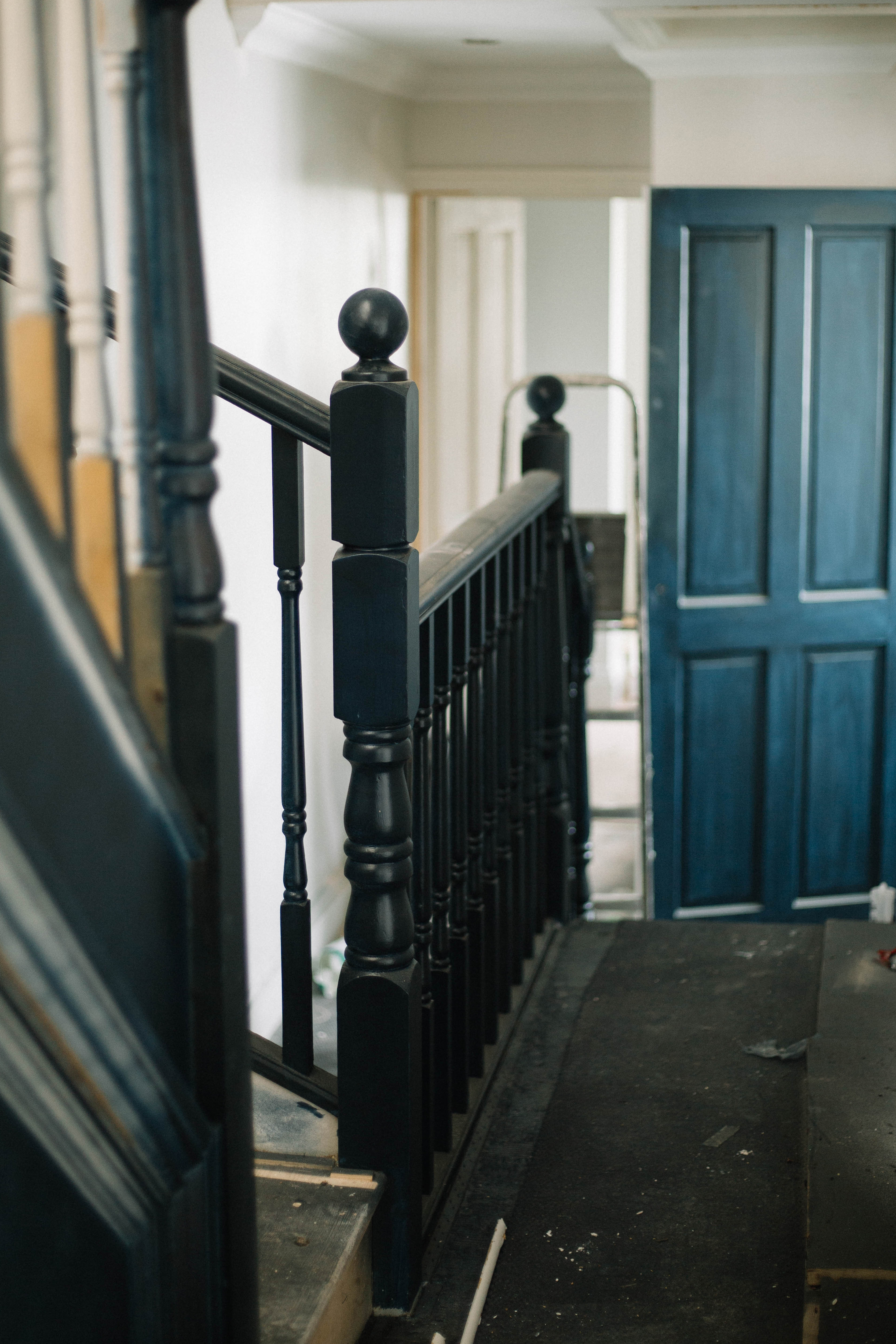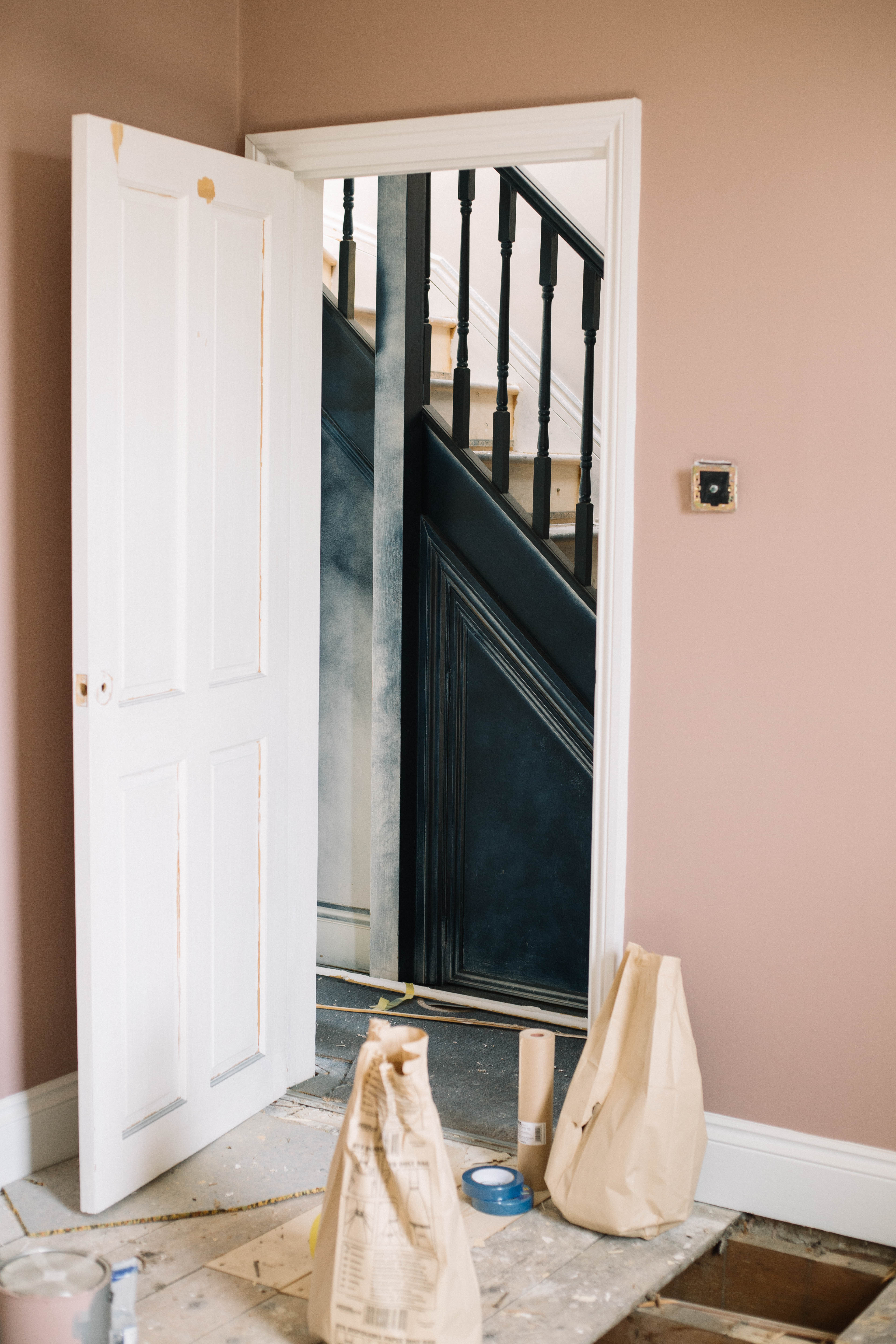 Right, hallways! A space I'm actually really looking forward to seeing develop! We had a bit of a paint situation this week with our hallway colour…. Some of our paints were mixed incorrectly so were showing the wrong colour, but it's all been sorted now and we're back on track! As I've mentioned before we're going for a dark colour on the stairs, railings and under the dado rail and then a white on the top half. This is the base coat but it will look v similar to this, just a little less "blue"! Can't wait to see it!
We've also had riveting decisions to make this week –  ie the size of the dado rail! Another thing to add to the "I never thought I'd be this excited about …" list. I also didn't realise there were so many bloody options! But, I think we've decided on a smaller one. Mostly because a larger one would be a pain in the arse to keep dust free… But also because the stairs aren't the widest and I think a more low key one will suit the space better!
Okay, I think that's it for this week! I feel like we're getting there … bit by bit! See ya next week!