This is one of my favourite posts ever… ever, ever. If you know well you will know that I've never been "big on shoes" I mean, I obviously like them, but I've never had an overflowing collection or a lust to build one… My bf has a collection three folds mine and I think it will always be that way but, over the past couple of years (probably with his influence) my love for trainers has grown and grown. I'm never going to be a high heel lover, it's just not me, but trainers are something I can get on board with, errrrryday… So, I thought I'd introduce you to a couple of my faves, from snazzy star designs to my classic conserve, here are my top six trainer picks right now…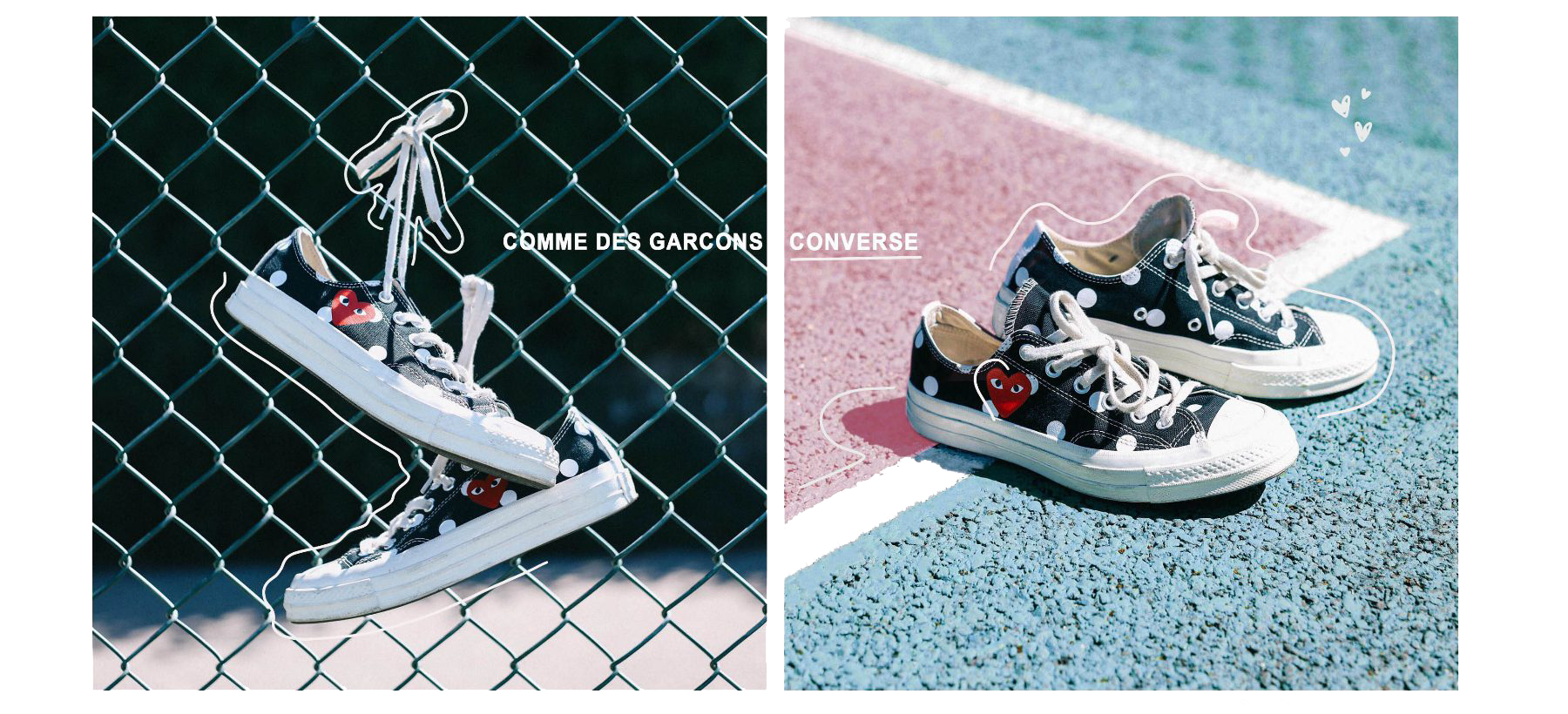 Starting with a pair that was initially Sean's obsession but that has quickly turned into mine… These beauts are now some of my favourite "go-tos, they're SO durable and have literally been through it all… be it muddy walks or beach ice creams, pop these in the washing machine and you're good to go, back to brand new! Bloody love em!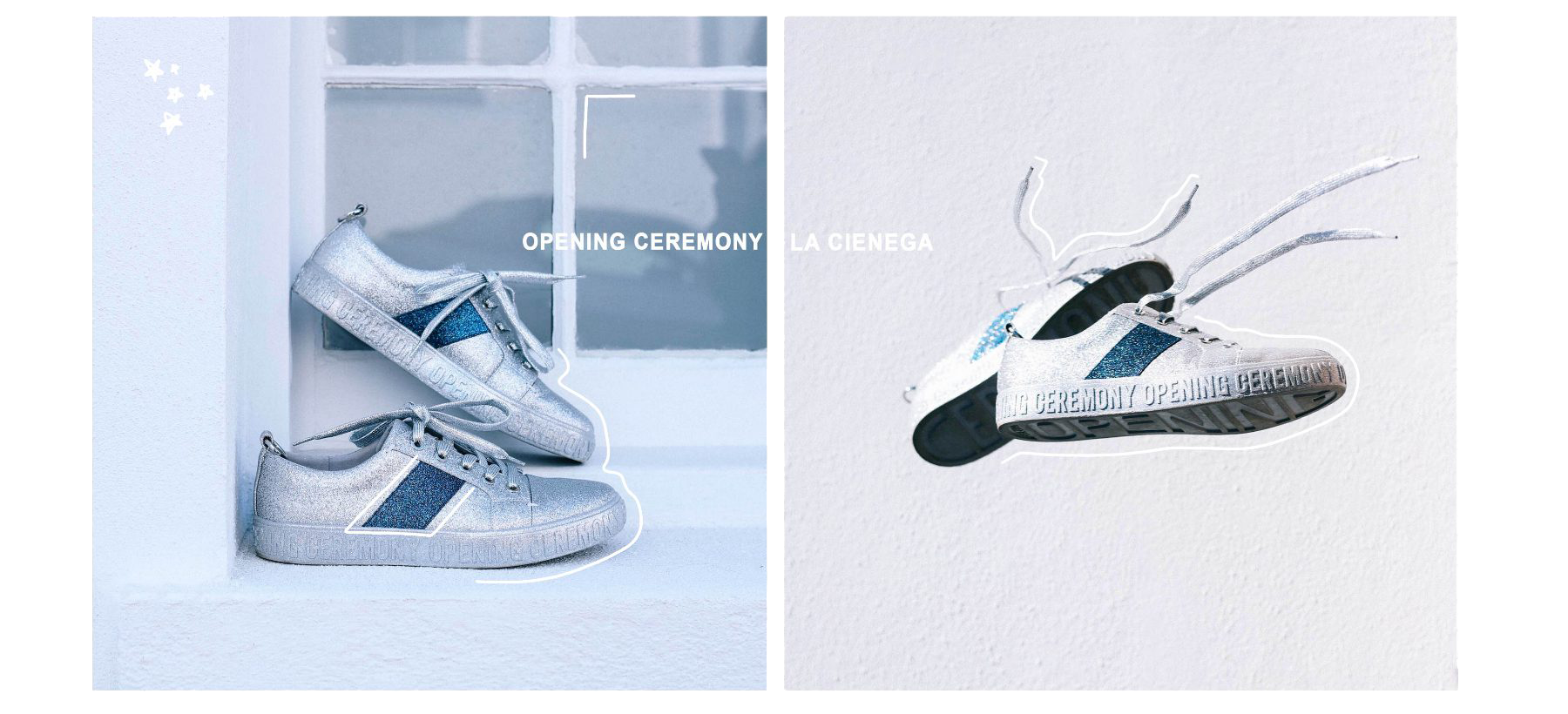 Okay, so these are super special. I actually bought these in New York after seeing them in the "Open Ceremony" store. It was love at first sight, and although they were £££ I love them so much so, they were worth every penny. They're glittery, super easy to wear and have somehow managed to stay in perfect condition so far… Yasss!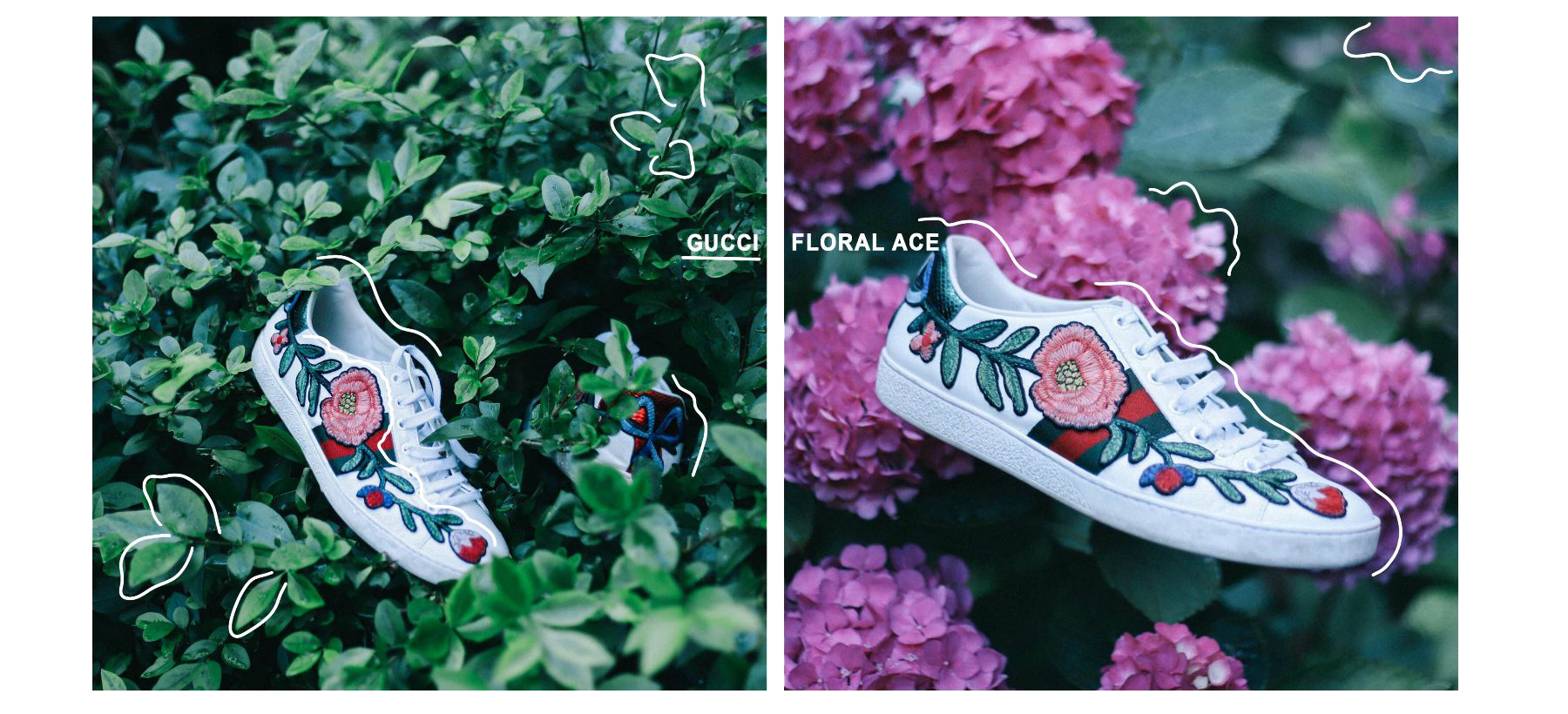 Another more ££ but ~incredibly~ loved pair of trainers. You would think that these beauts might be a little tricky to pair an outfit with, but I've actually found the complete opposite… they'ree crazy comfy and I'd absolutely recommend if you're after something snazzzy.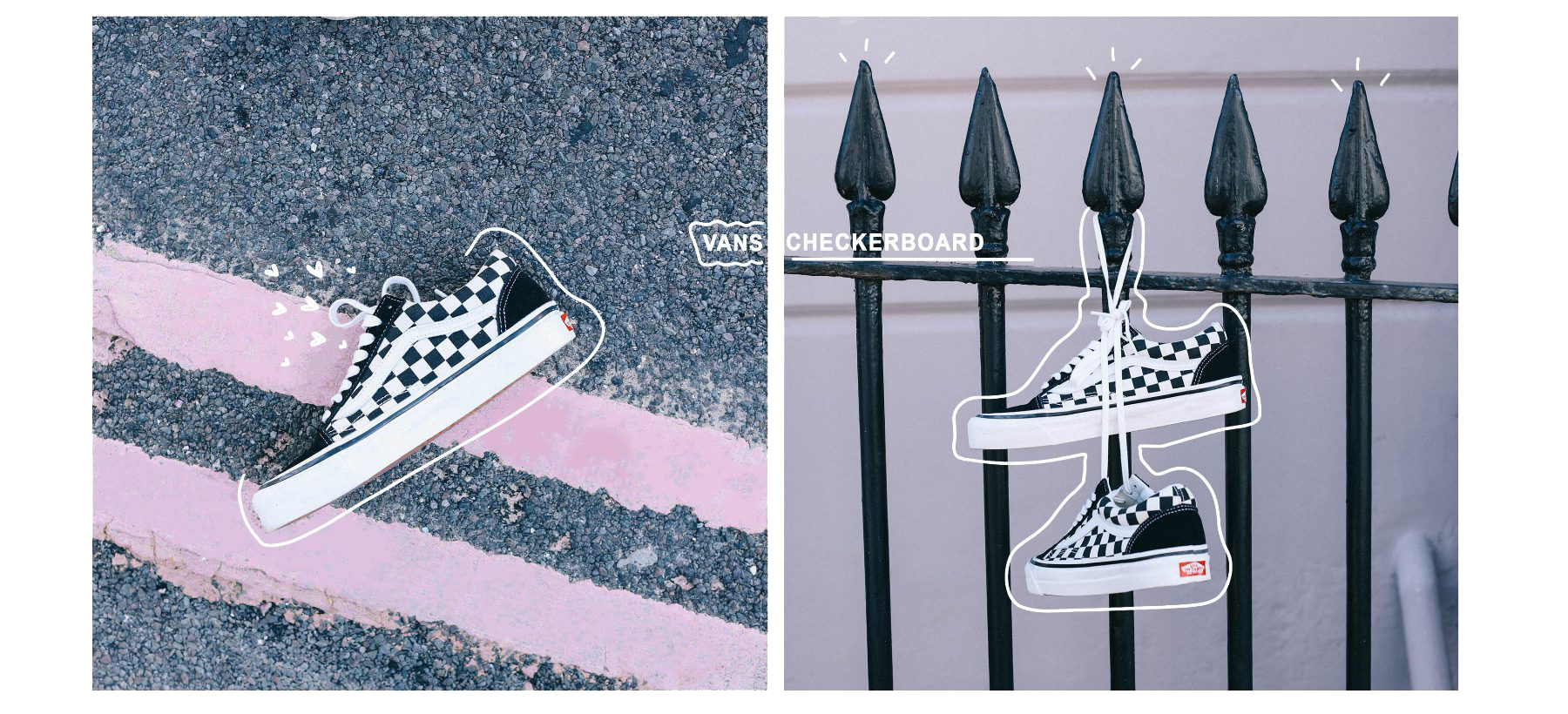 I mean, you just can't go wrong with a pair of Vanns… They're the easiest pair to style and have an effortlessy ~kewllll~ feel to them. I was a little late to the party, butttt I'm a firm Vanns lover now and there's no going back!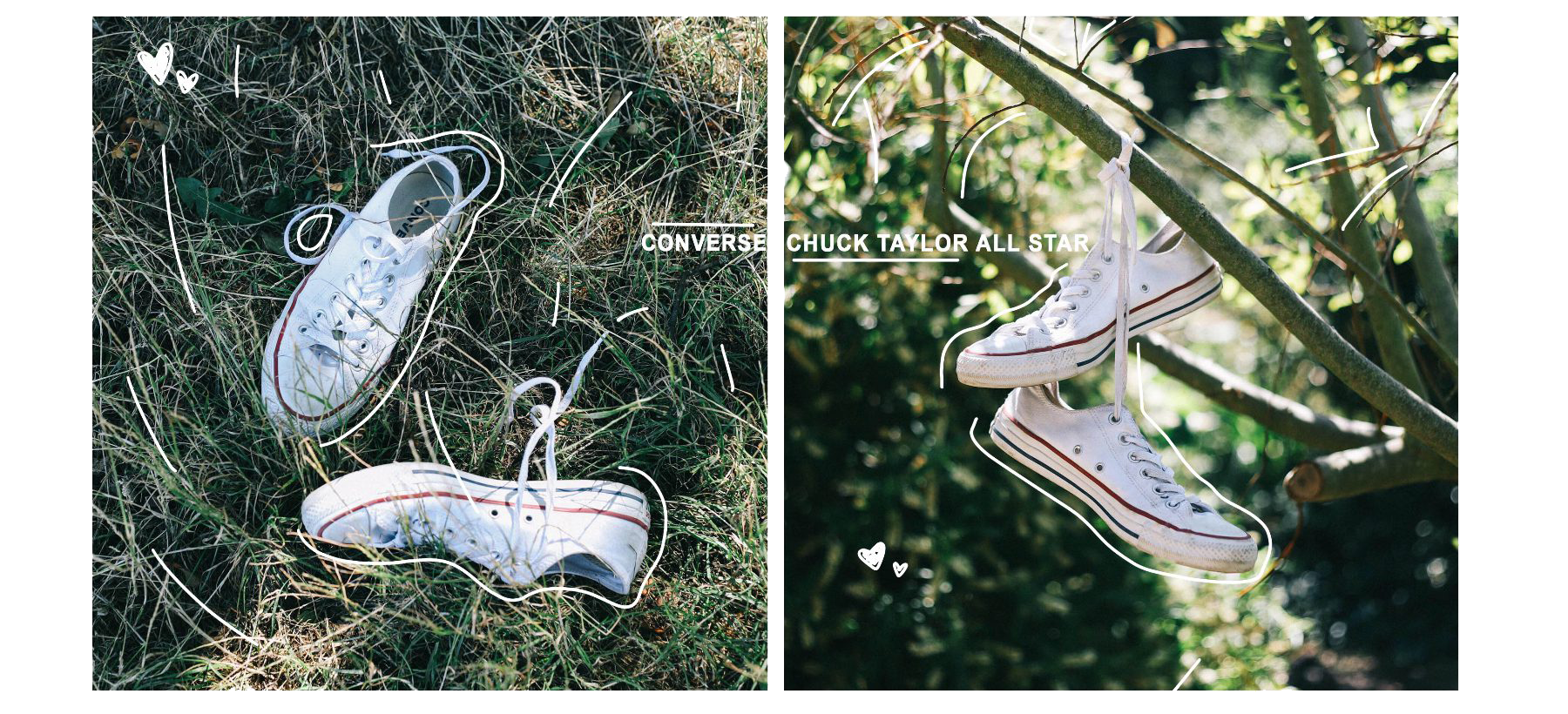 There's not much I can say about my converse… They're the most worn shoes I own. Be it a midi dress or my favourite jeans these go with ~everything~. They really are the easiest to style, comfiest to wear and the most "classic" of all trainers…! Converse4evaaaaa<3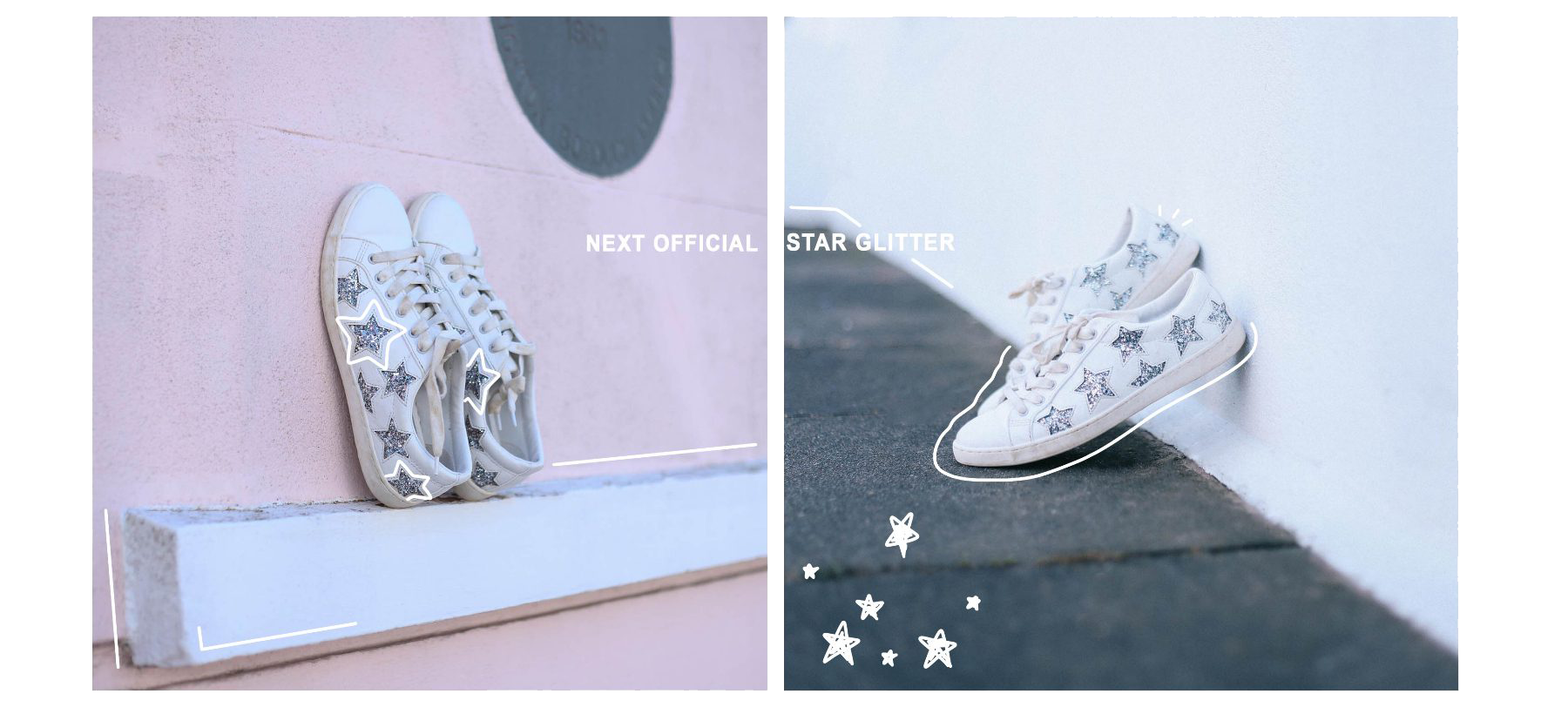 I had a proper "fallen in love" moment when I spotted these in Next a few months back. I mean, anything involving stars AND glitter on them and I'm there. I've worn them A LOT and they still look great, haven't lost any glitter like you might think they would and are the perfect addition to any more basic outfit!