OKAY so I lied. I totally lied, I DO have one big ol' New Years resolution, it's to stop wearing these bloody sunglasses in every single photo I take… BUT I do have an excuse for this particular day, kinda… the day we shot these images it was SO windy, soso windy that my eyeliner was all over my face and only sunglasses could cover the mess that I was. ANYWAY, what better way to walk into 2018 than by wearing a whole new outfit, half picked up in the sales, HURRAH!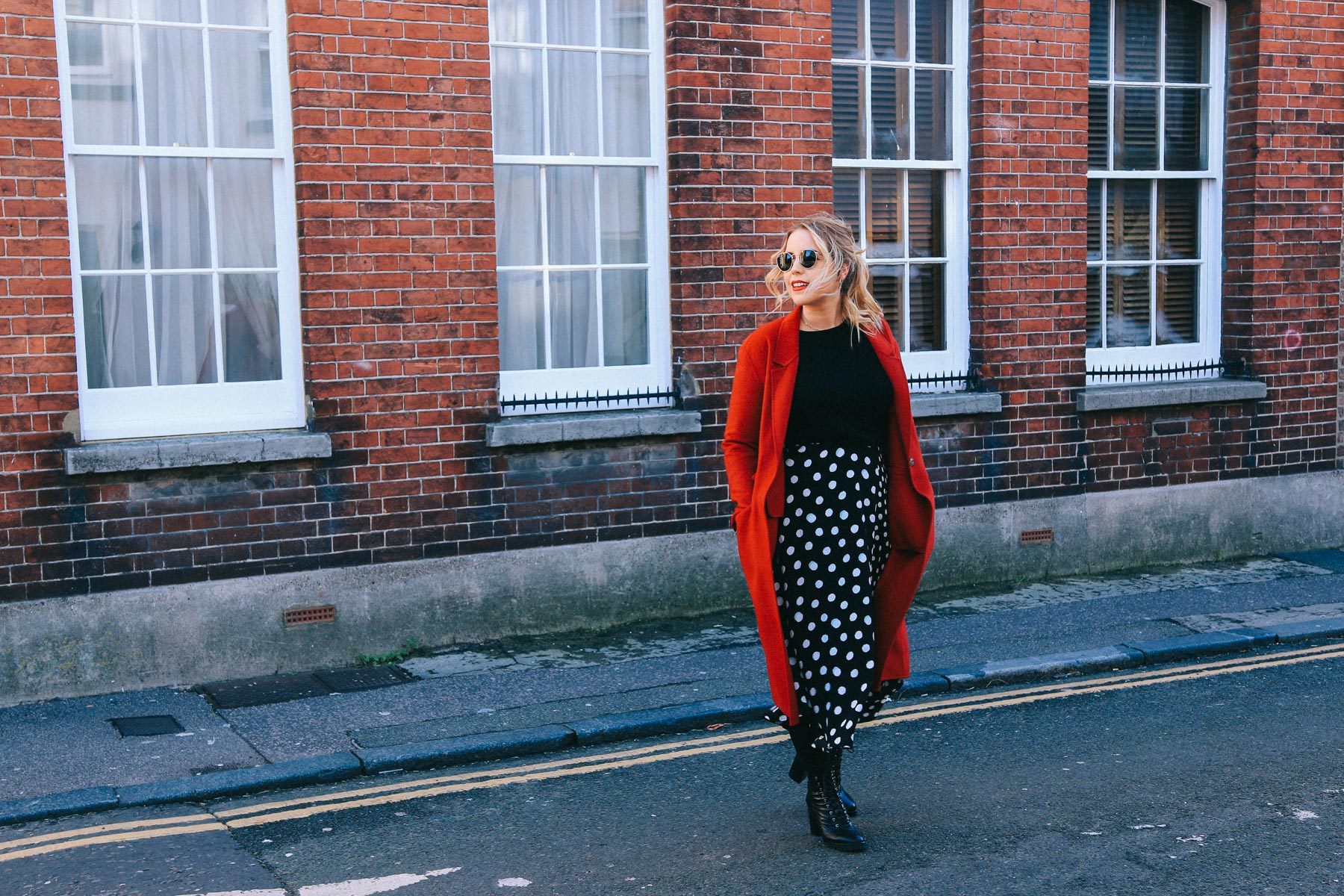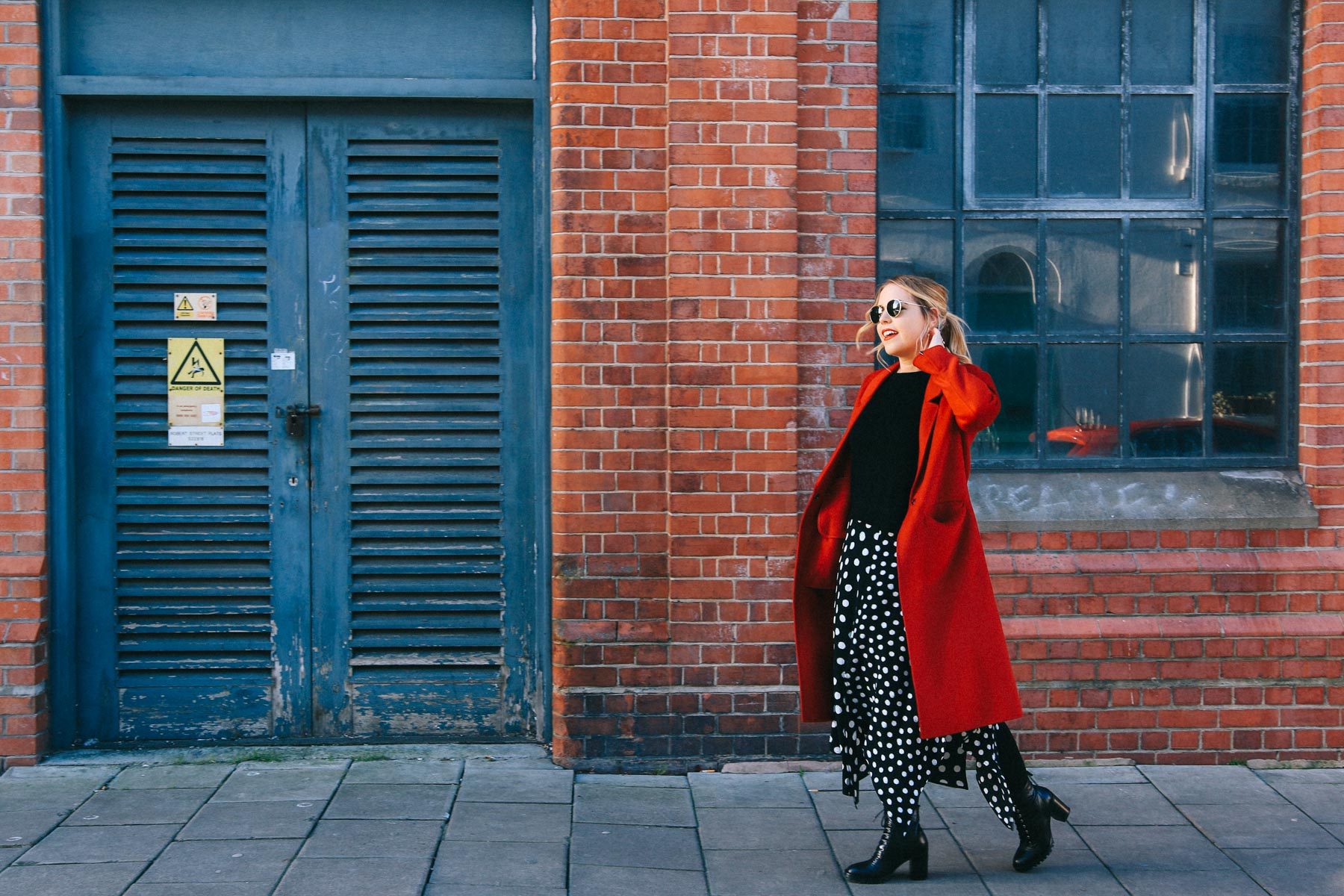 You all know me, and will know that It's not often that a skirt, yes a skirt (!!) makes it's way into an outfit post of mine. Probs cause it's not often that I actually wear skirts, but this one caught my eye in Topshop a couple of days ago and I just had to have it. I love the length, the floaty-ness, and the fit, it's basically my new favourite piece of clothing and of course, I just had to share…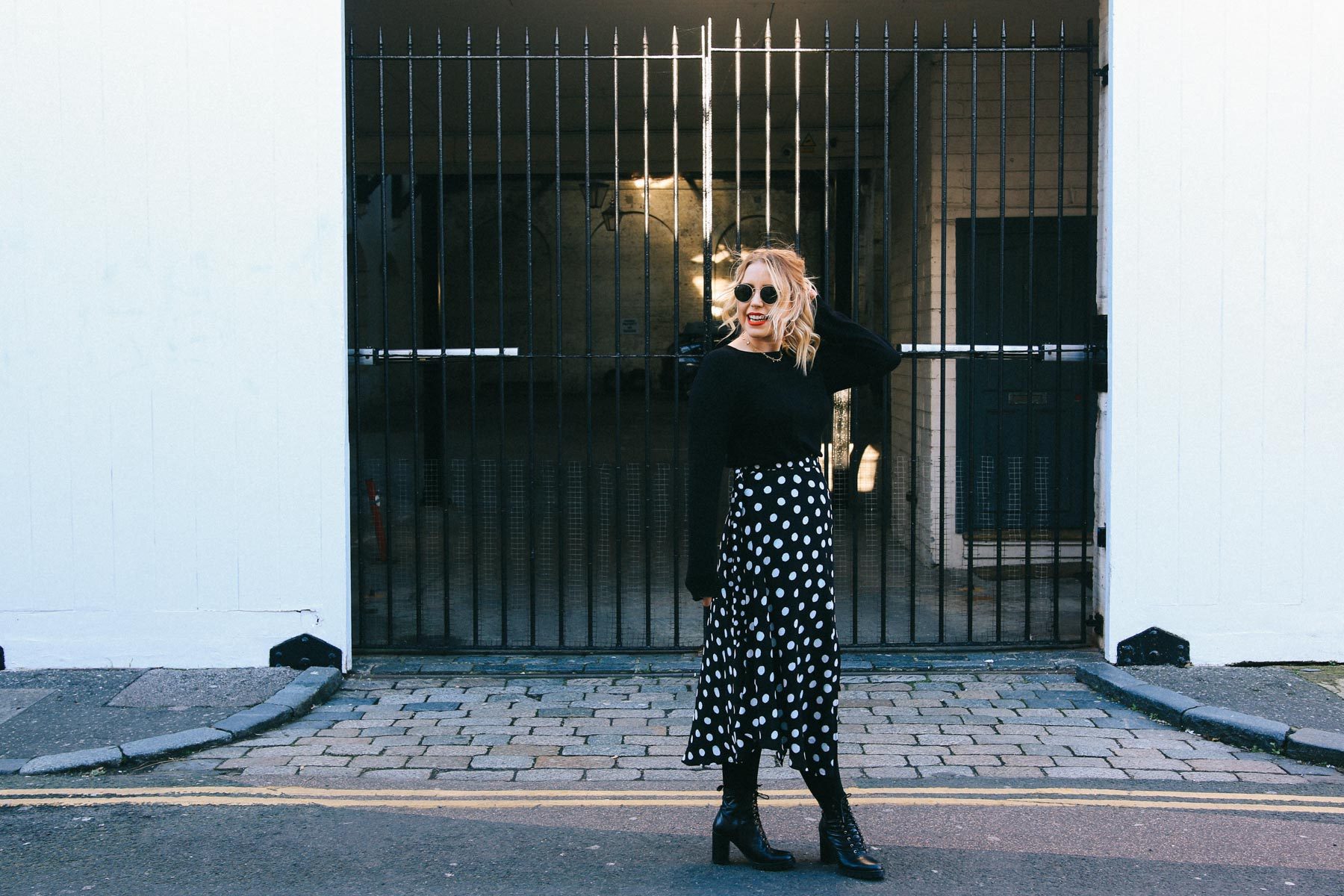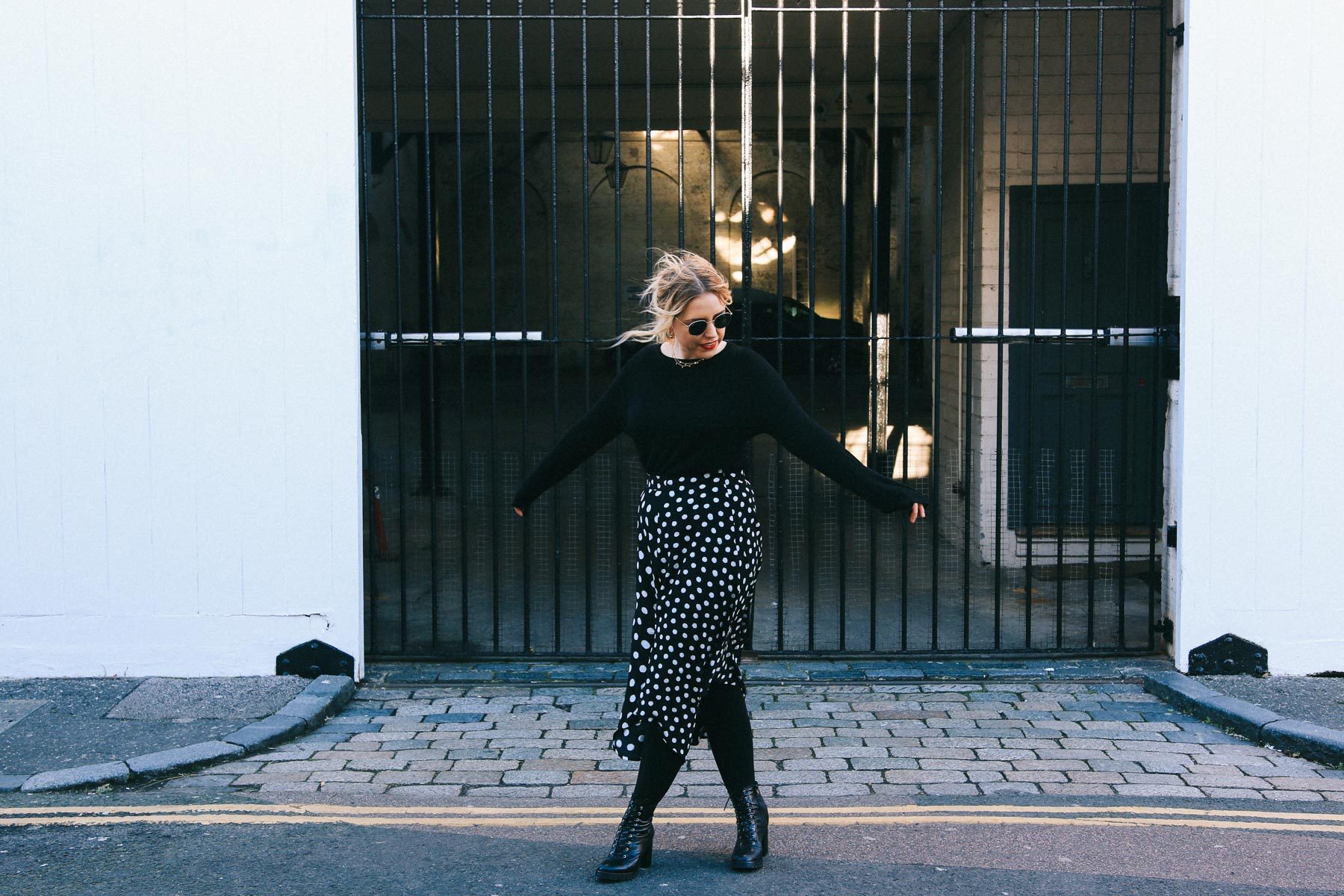 Okay, so skirt aside can we talk about this coat for two seconds please? It was a sale find in M&S, (IKNOWRIGHT) and not only is it this amazing colour, it's also super light which although might not be great for now, I'm thinking give it a month (ortwo) and it will become the ~perfect~ Spring jacket. Look at me being all organised and forward thinking!
And lastly, the boots. The boooootssss. I love them. They're the comfiest boots I own, and the newest, which are two things that don't usually go together… But the minute I tried these on I knew they were the perfect daytime to nighttime pair that I'd been looking for!
So basically, this post has just been me swooning over my recent purchases but I hope you've enjoyed the lil' read! Have you picked anything up in the sales yet?