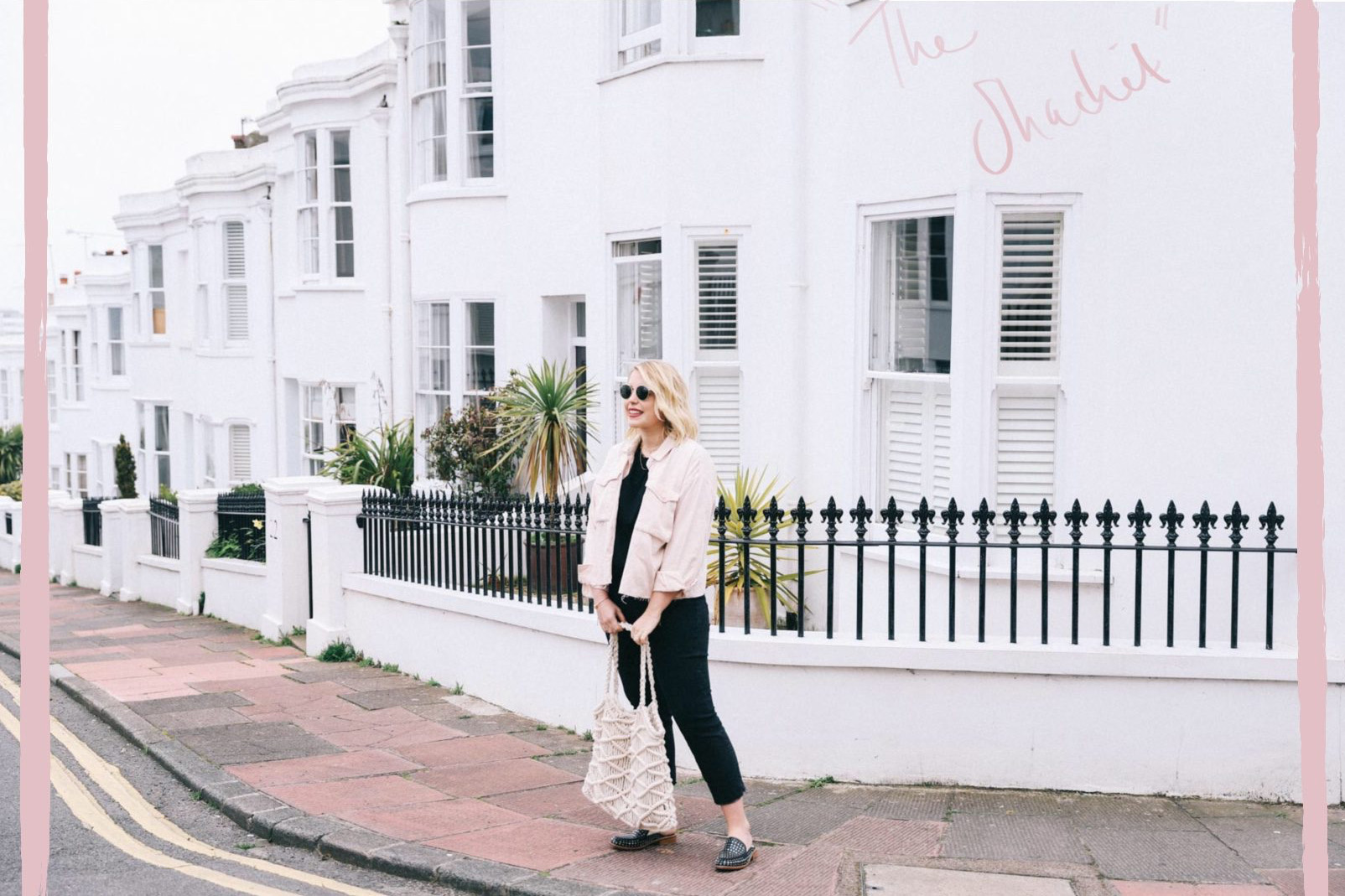 If you've been eyeing up my insta stories this week you may have already seen this beauty, my new "shacket". Now, I've mentioned my love of shackets in the past, they're the perfect balance between, you guessed it, a shirt and a jacket… I mean, what could be more appropriate for this time of the year? It's not quiteee warm enough to not be wearing an outer layer so you want something super light – well hello shacket!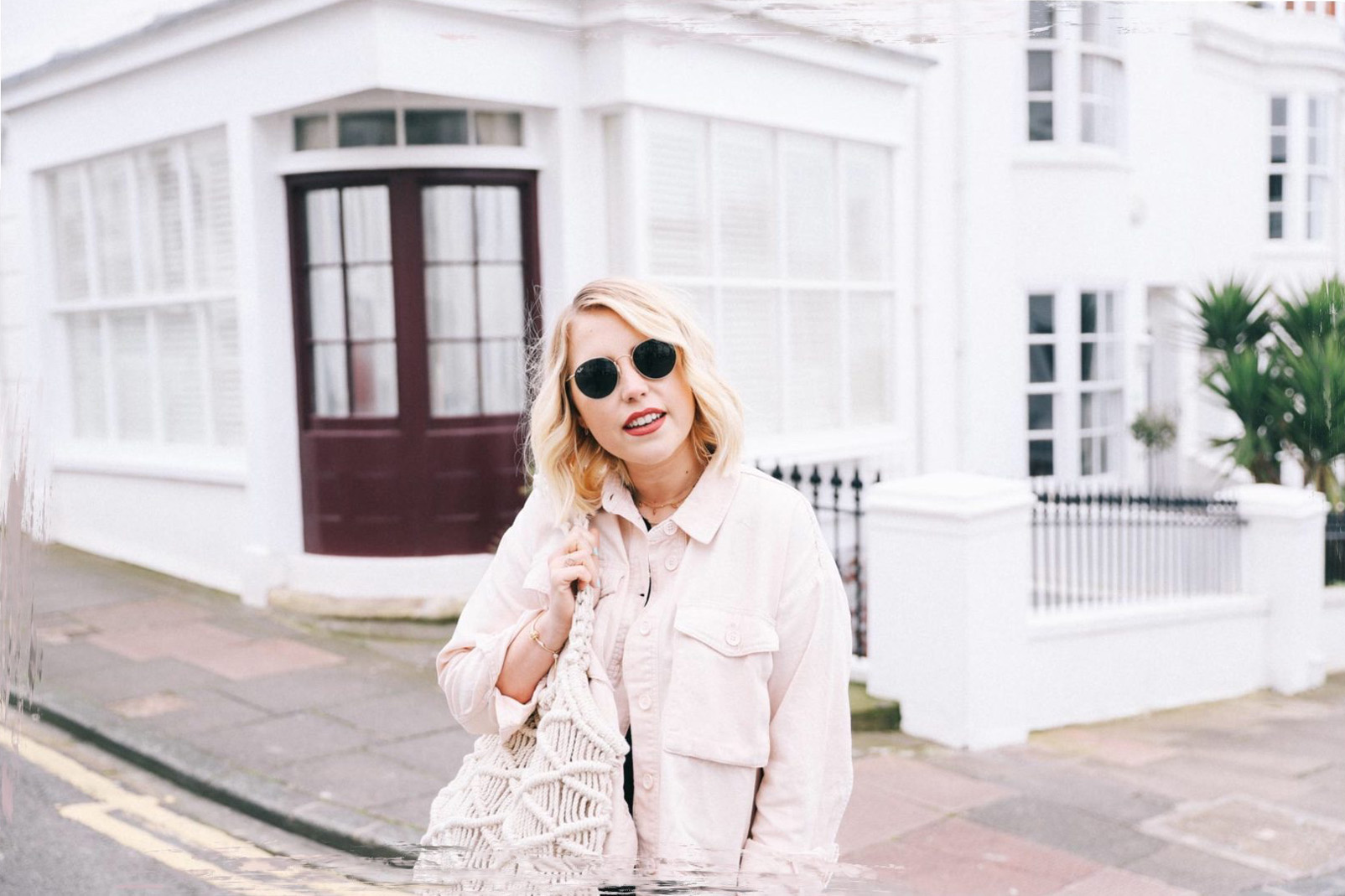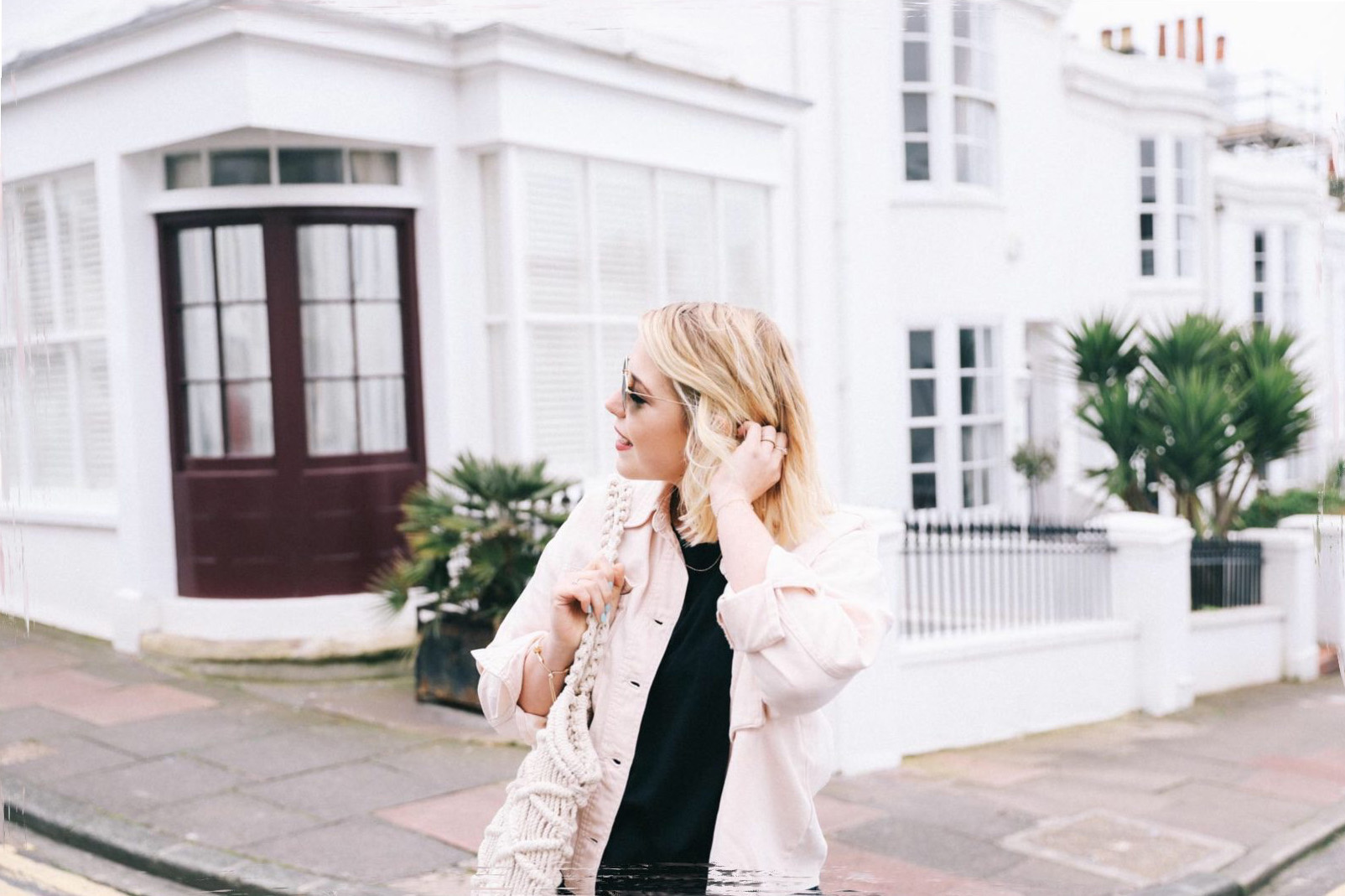 This one's from Topshop and is this super summery dusty light pink. I've paired it with a so simple all-black outfit, but tbh it would literally go with anything. It's the perfect layer to grab when running out of the door and wanting to take a little "something-something" in case it gets a bit chilly.
Topshop also do this same one in a khaki, an orange and tons of other colours too. I maaay have already picked up a camo one, and am definitely eyeing up the orange one… I mean, if ya know, ya know, right?  Also, whilst we're on the Topshop bandwagon, I've gotta talk about this bag… It's kinda my dream "chuck it all in" bag situation. I love the design, the weighty-ness and, obvs, the practical fact that it can fit 101 things it in, win!