OH HEY NYC. Fancy seeing you here… We've just got back from a gorgeous week full of sightseeing, brunch eating and a whole lot of exploring! It was fabulousss…. Now, NY is big, and even when there for a week it's hard to "see it all" but, I had so many lovely comments on all my instas I thought why not share some of my fave spots. The places to go to get the best ice cream, find the perfect matcha latte, ~or~ just to take some snaps. Basically, welcome to my version of the most instagramable spots in NY, get ready for lots of hair touching, street jumping, and icecream eating! Enjoy!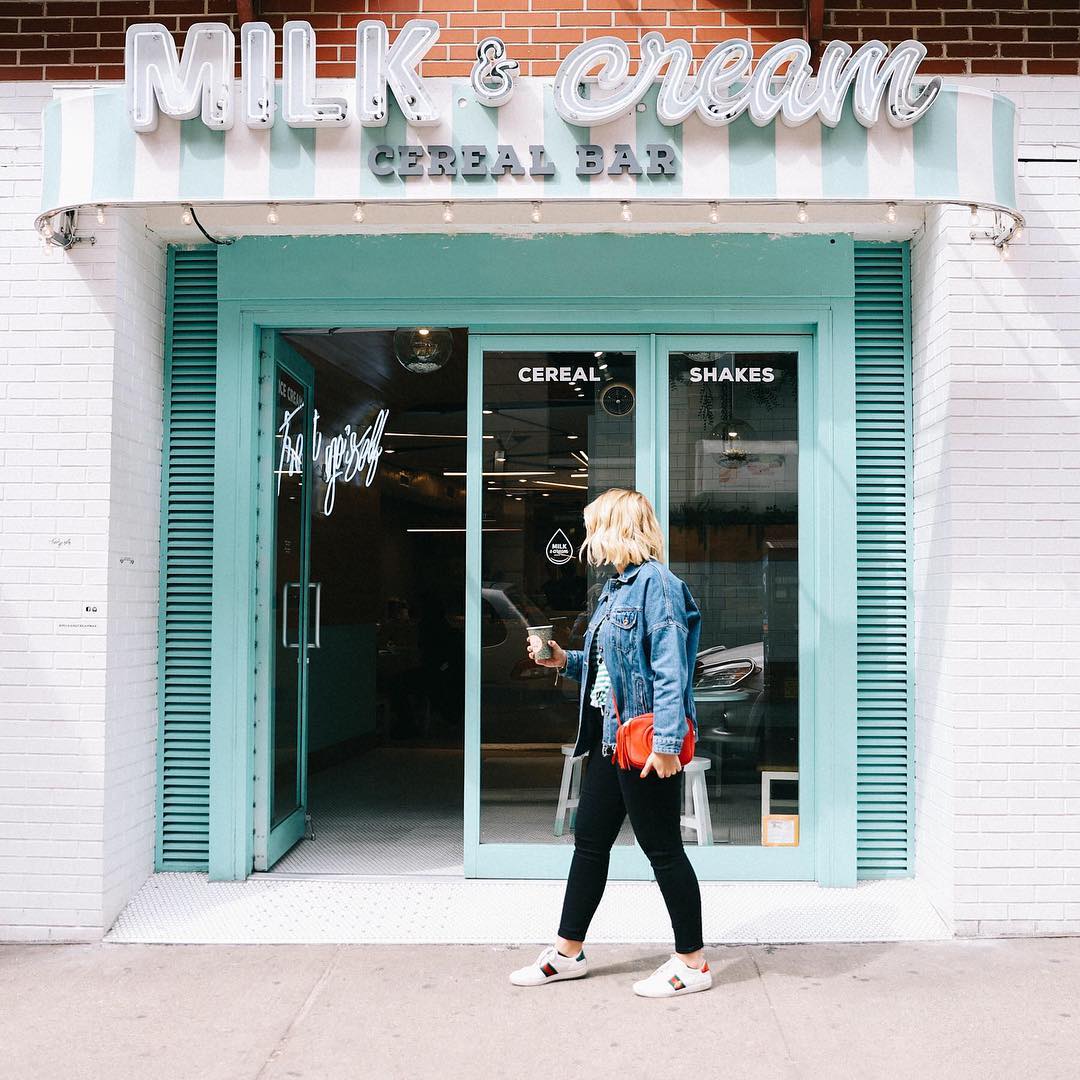 159 Mott St, New York, NY 10013
Milk & Cream is the place to go if you love cereal and ice cream, yep, I do mean both ~at the same time~. Heaven right there. Not only do they serve up the most amazing cone icecream, they've also got the most "instagramable" interior. I mean, just look at that mint green…!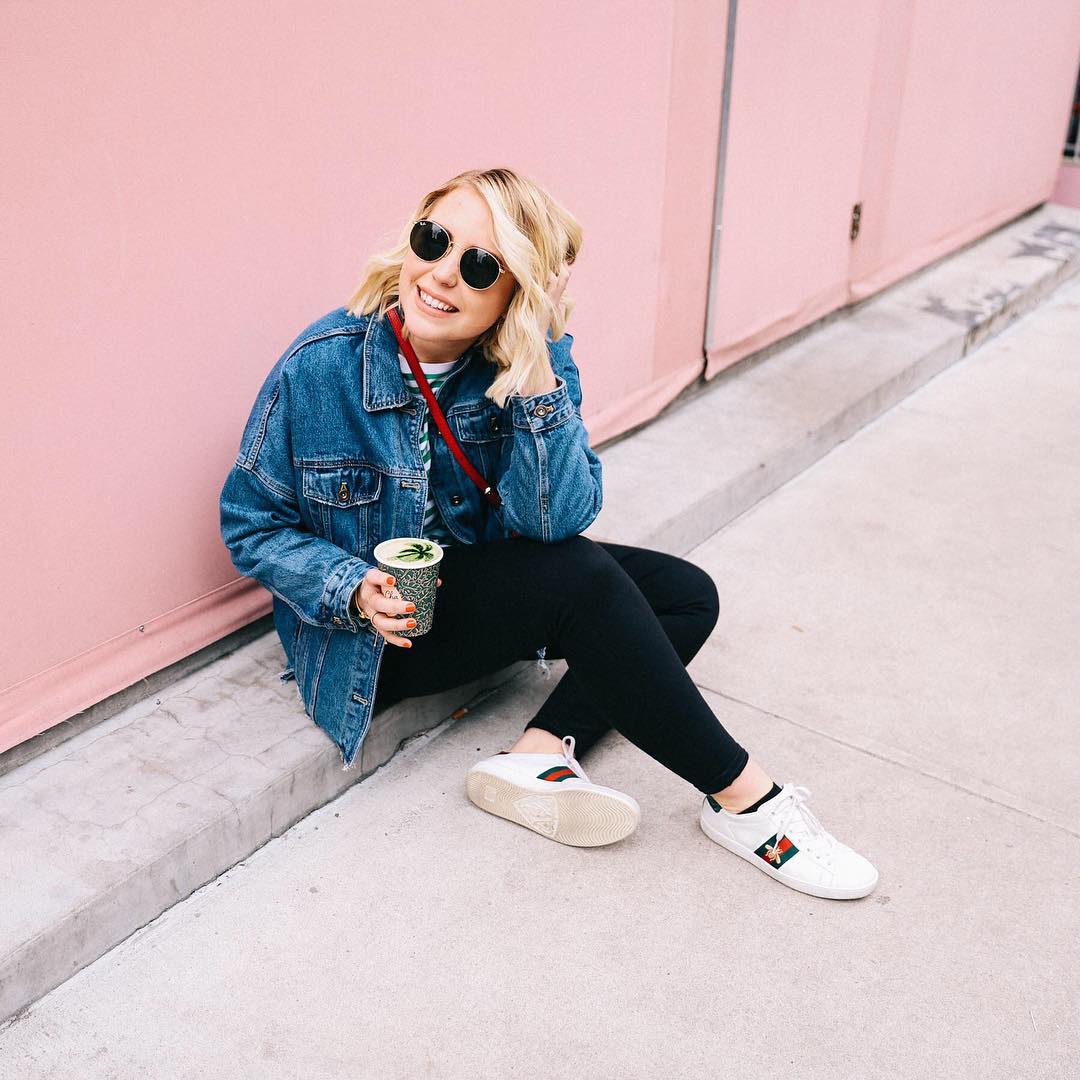 373 Broome St, New York, NY 10013
So, if you're into matcha like I am you will love this place. Not only do they do the ~best~ matcha latte I've ever tried, they're pink walls and cute as hell latte art makes for the perfect pic! Can you spot the palm tree on mine?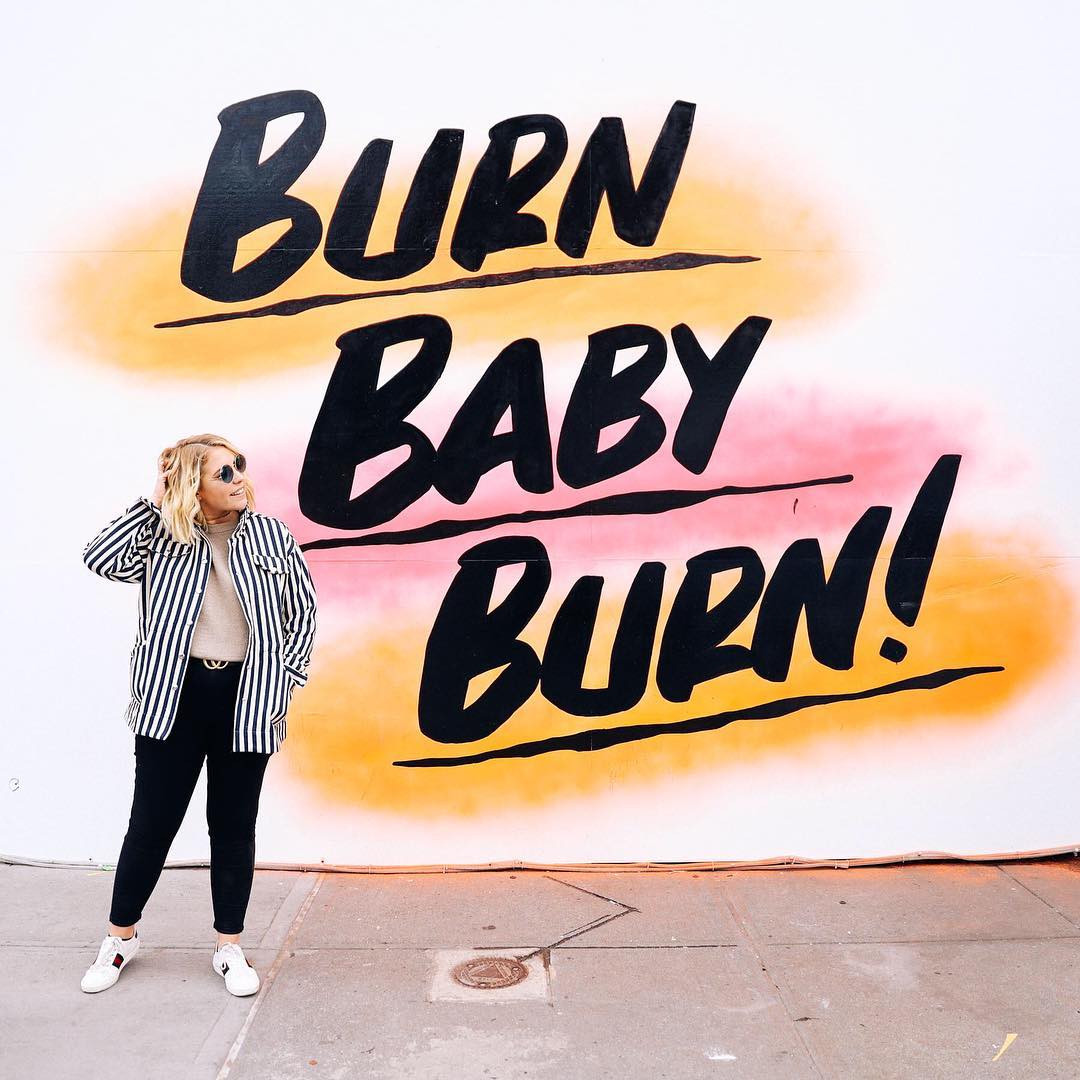 173 7th Ave S, New York, NY 10014
LOVE this mural. Love the colour, love the artist's work ("Baronvonfancy"). I'd suggest if you are after wall snaps you might wanna head out early morning or early evening. This one was super quiet when we walked past and it even lights up pink at night (!!) so lot's of ops of for all photos!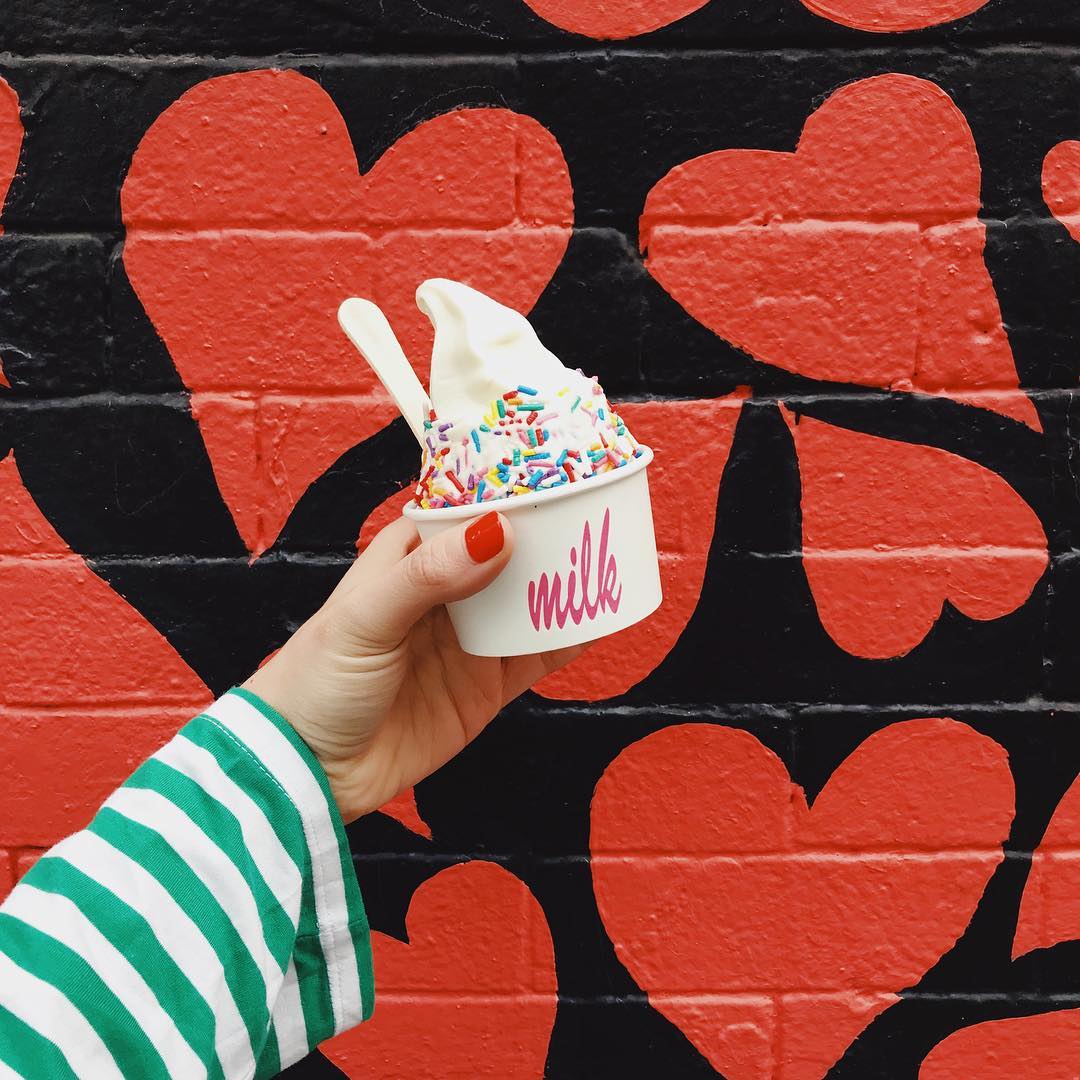 246 Mott St, New York, NY 10012
So this place is one of my absolute faves. It does "soft serve" that TASTES like the milk at the bottom of your cereal bowl once your finished. YES, I know right… This one, in particular, is my fave because just up the street is this super cute wall which I've now taken two almost identical photos at a year apart. Love it.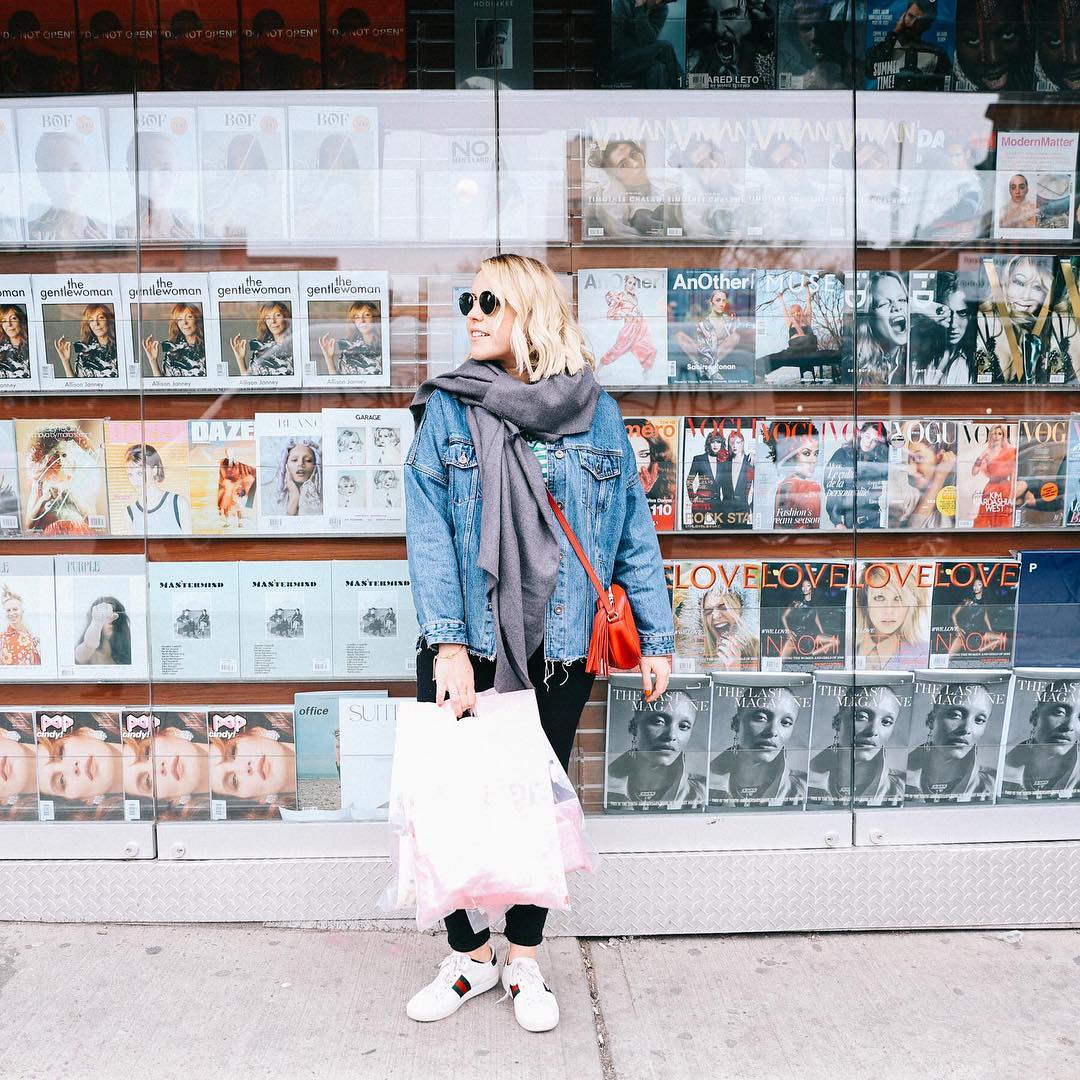 188 Mulberry St, New York, NY 10012
I'm always on the lookout for great magazine shops and NY has a whole bunch of them. This one, in particular, was just that bit extra, I mean, look at that display wall. HELLO beautiful magazines, a HUGE selection AND the perfect wall the "get that shot".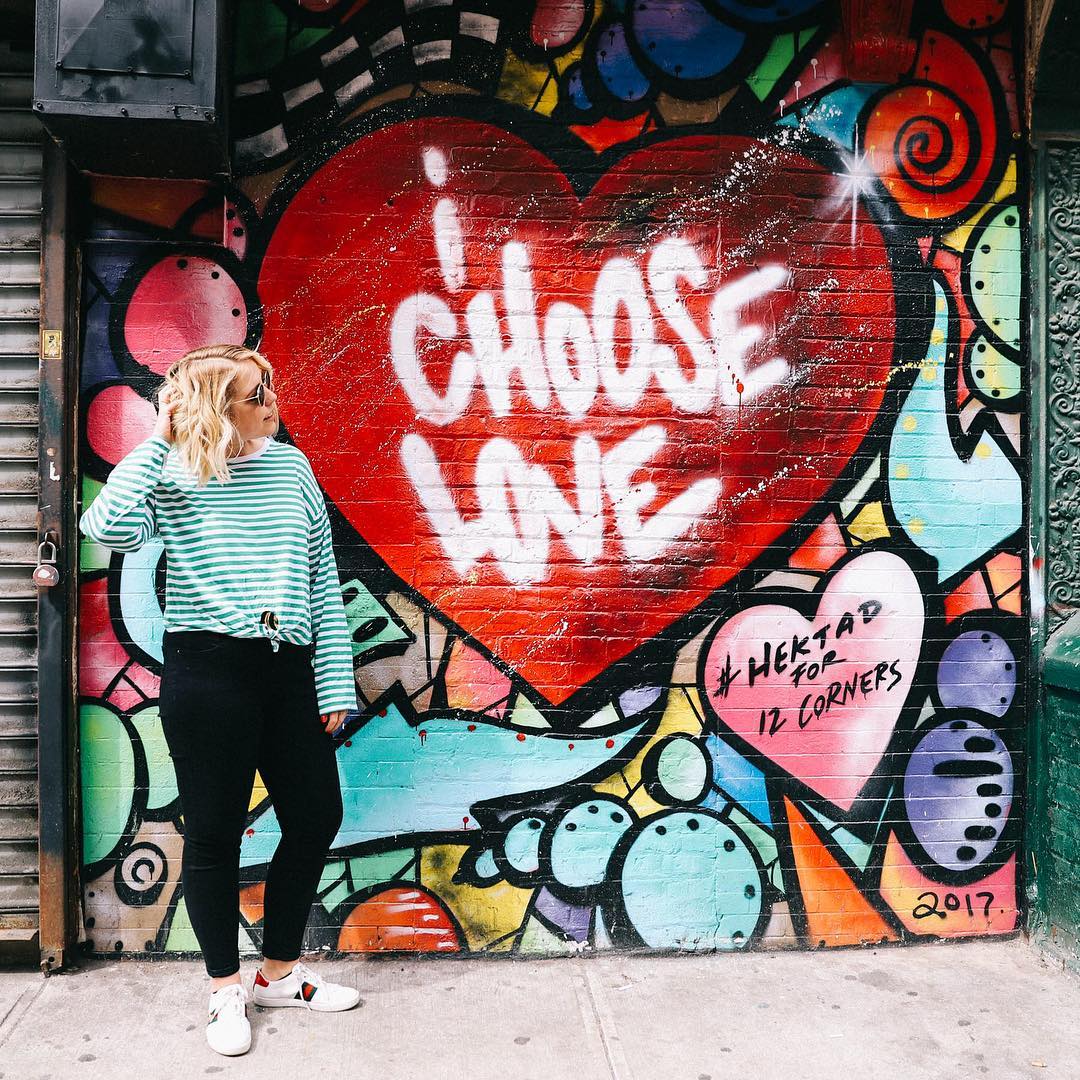 China town, New York.
I've not even got around to posting this pic yet so here's a lil "sneak peek" Another fabulous wall, another fabulous artist ("HEKTAD") Although we didn't go out intently looking for murals to shoot at you find yourself just strolling past SO much amazing art, this one included!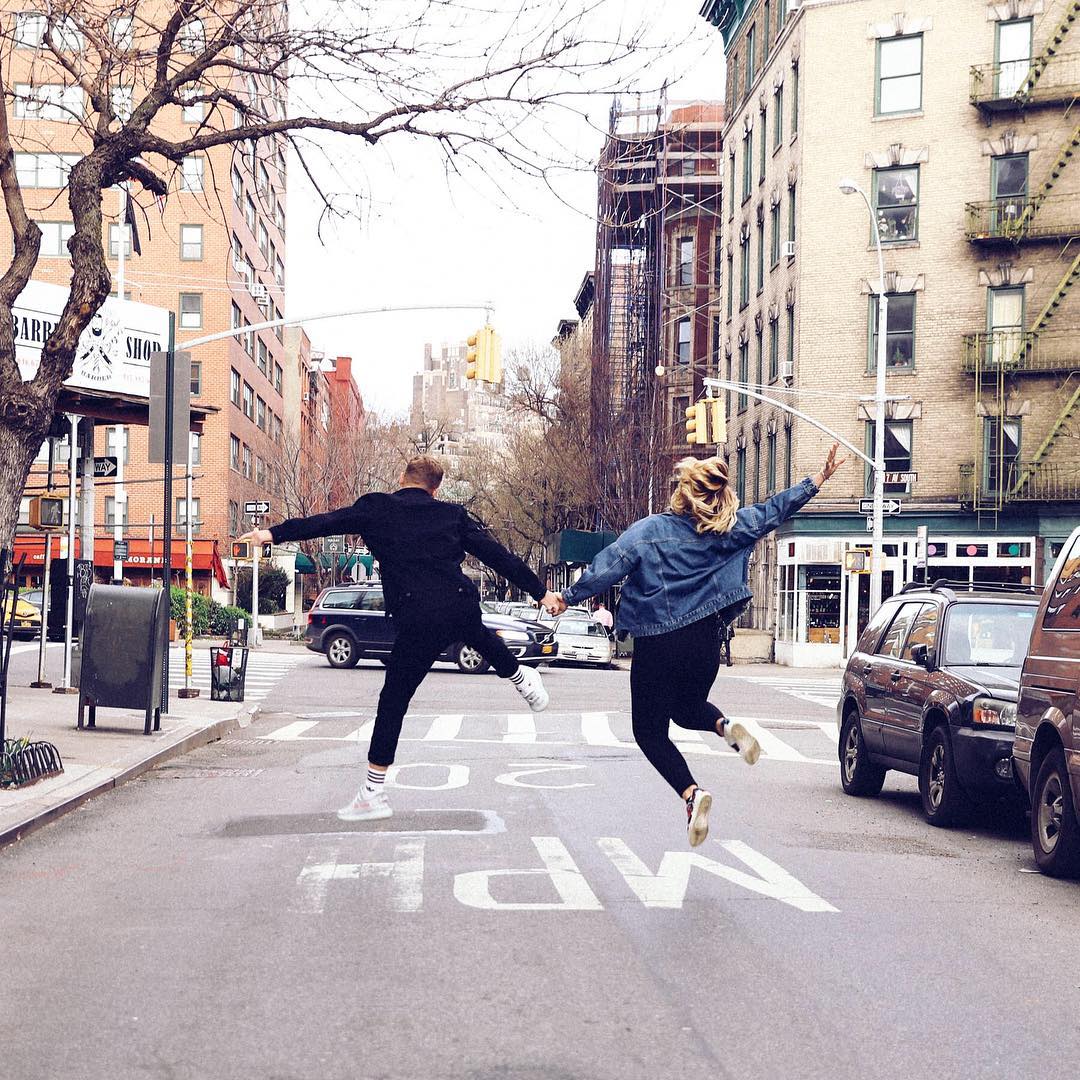 Street Jumping, Obvs
Charles St, New York, NY 10014
Now, this one's a little more vague. BUT, you can't go to NY and not take a street jumping shot can you now? So, I thought I just had to include it… This one was taken on Charles st, but tbh literally every street in NY is just as perfect as the next so it's just about getting snap happy!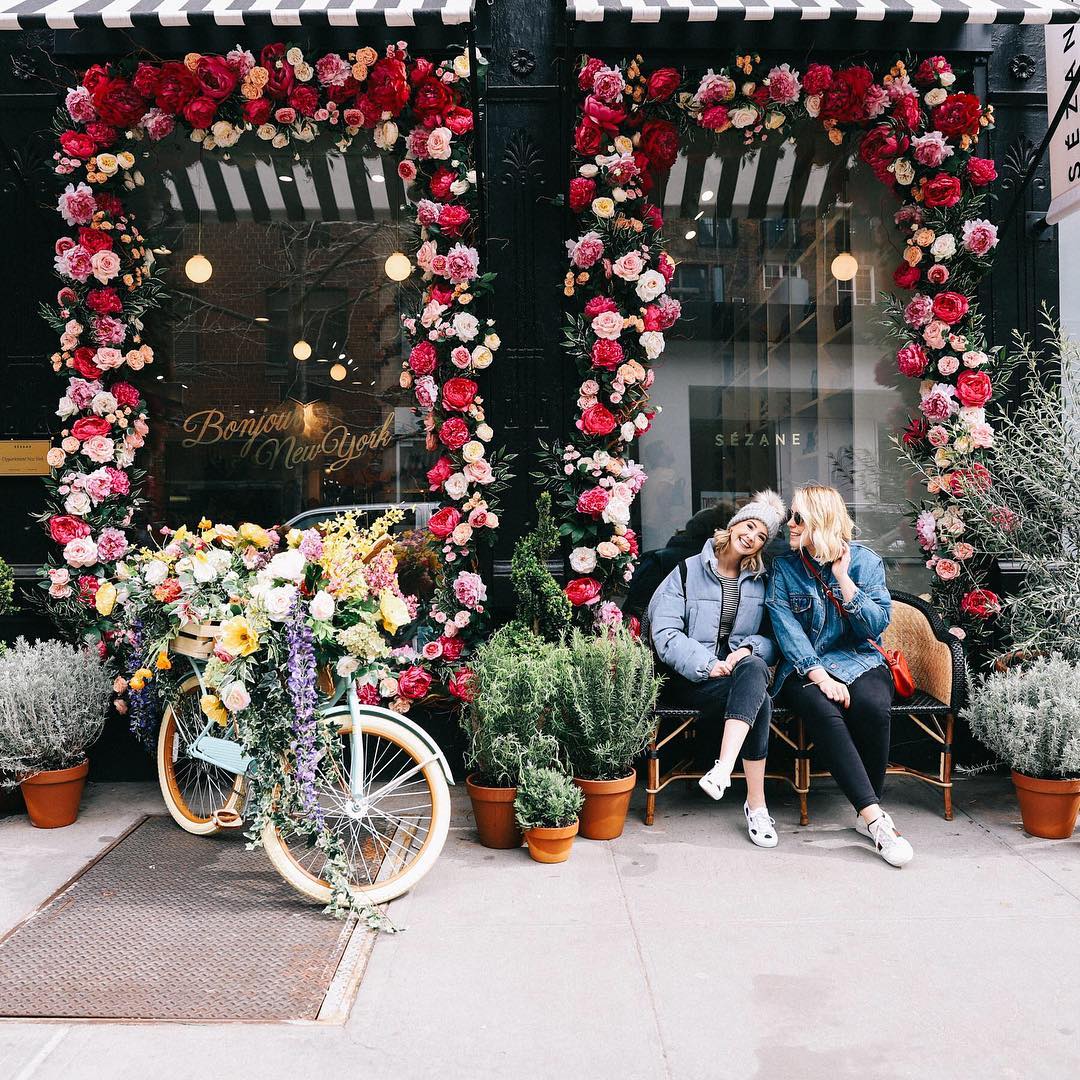 254 Elizabeth St, New York, NY 10012
Another "by chance" find. The Sezane apartment. HOW beautiful..! We actually asked someone to take this pic for us and was super chuffed with it. Beautiful store, beautiful exterior, what more could ya want, hey!