You lot know how much I love my jewellery, my rings in particular… They're a collection I started when I was sixteen and one I've not stopped adding to and loving ever since. It all started with an obsession with a teeny Brighton jewellers – I would spend hours gazing through the window, eyeing up all the jewels until my Saturday job meant I could save up to buy my first piece of sparkle. It's one I still have and love!
That's the thing about jewellery… it really is timeless. Something that will forever hold a memory, a moment or a feeling. And, as cheesy as that sounds, I bladdy love it. I love adding to my collection, treating myself to something new when something important or exciting has happened … and knowing that it will always take me back to that time.
So, today's post is a little introduction to my ring collection, including some of my favourite spots I go to for buying new pieces! I hope you enjoy!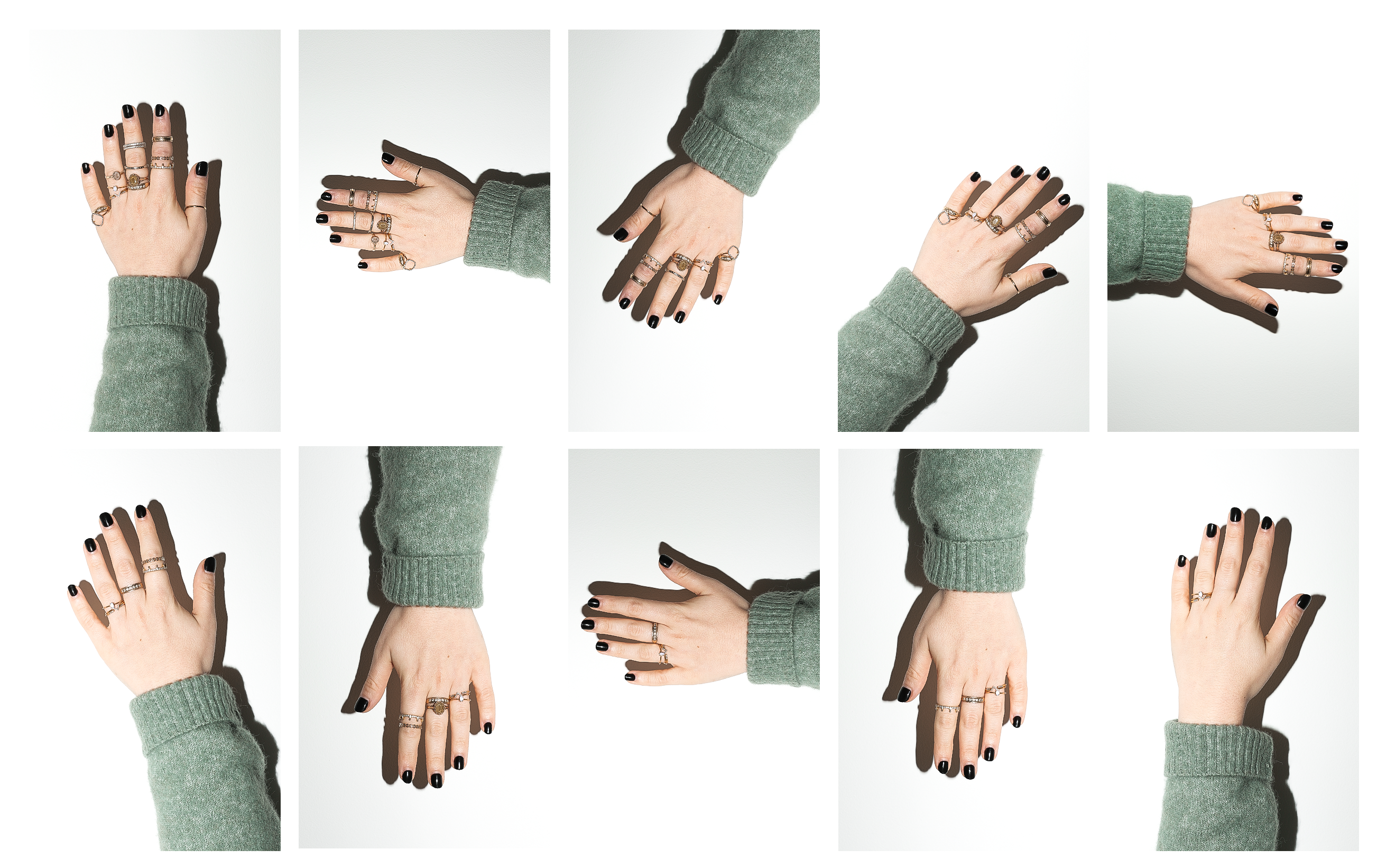 BP Jewellery: So! Let's start things off with antiques. That feeling of buying something that you know is a one off is so, so special – when you find a piece that you can't walk away from just in case it's gone the next day… Most of my vintage pieces are from when I was a little younger, either as birthday gifts or pieces that I saved up for, and I love each and every one! The jewellers in Brighton which I love, and will always go back to is called "BP Jewellery" and is where all of my vintaaaage pieces shown are from!
Missoma: Oh Missoma, I don't think there's anything on the Missoma website that I wouldn't wear… It's all so beautiful. I love that they introduce collections, I love that they're super versatile and I loveee how easy their pieces are to style. If you're looking for something special but incredibly reasonably priced, then I would 100% recommend!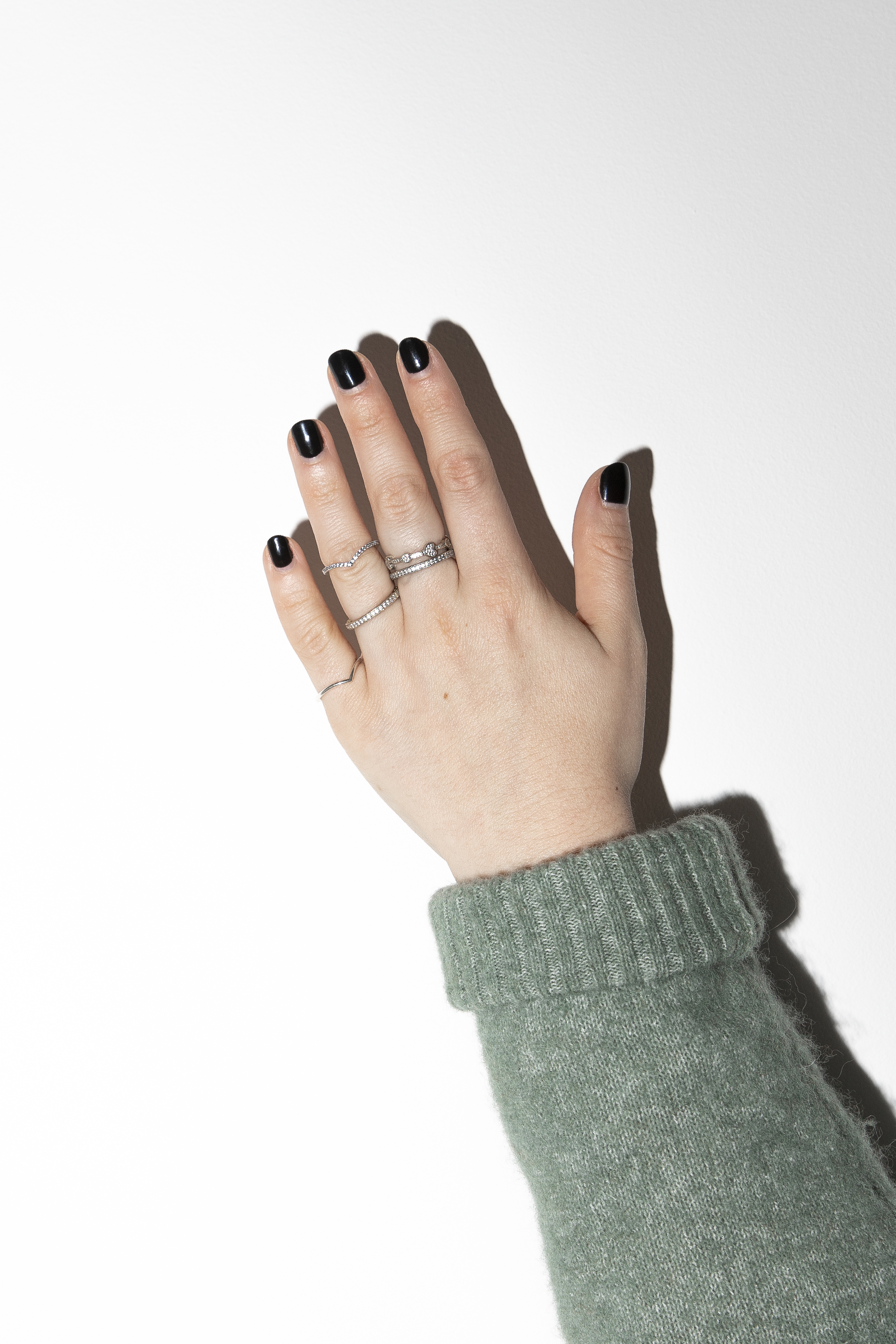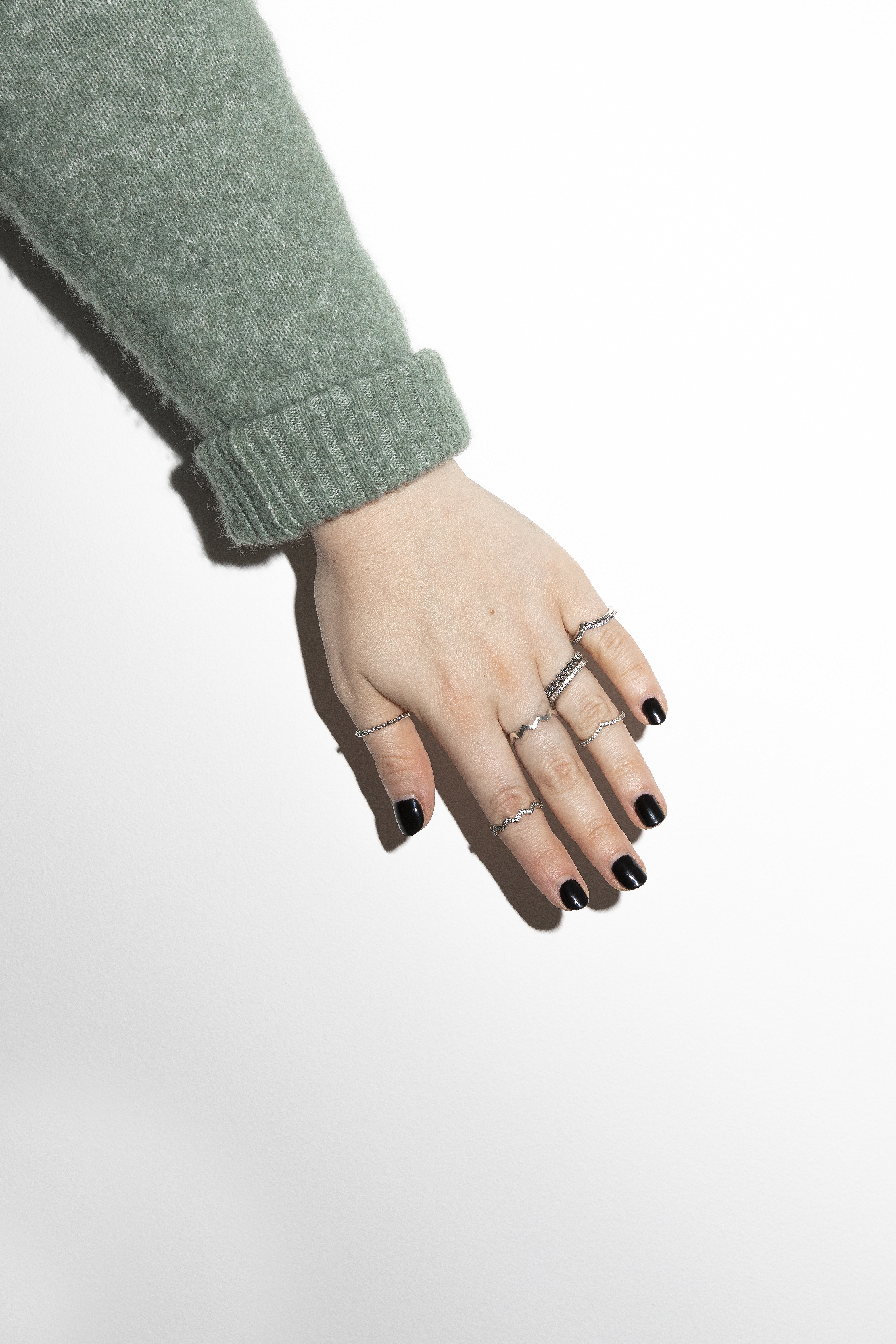 Monica Vinader: Now, although I don't actually own many MV pieces, the ones which I do own I wear a hell of alottt…. You would most definitely recognise my Riva Diamond Hoop Ring from them, it's one of my absolute go to's and the quality of it has meant it's still shinning years later! Their pieces are slightly more spenny but so worth it if you want something extra special.
Pandora: You lot know how much I love Pandora. They're a brand I've worn for years, worked with and adore. My Pandora love takes me back to when Sean surprised me on my nineteenth birthday with a sparkly new bracelet and I've not stopped wearing them since! Their rings are perfect if you're after something that you can wear alone, but also stack. I've built up quite the collection and love how each piece can be worn so differently.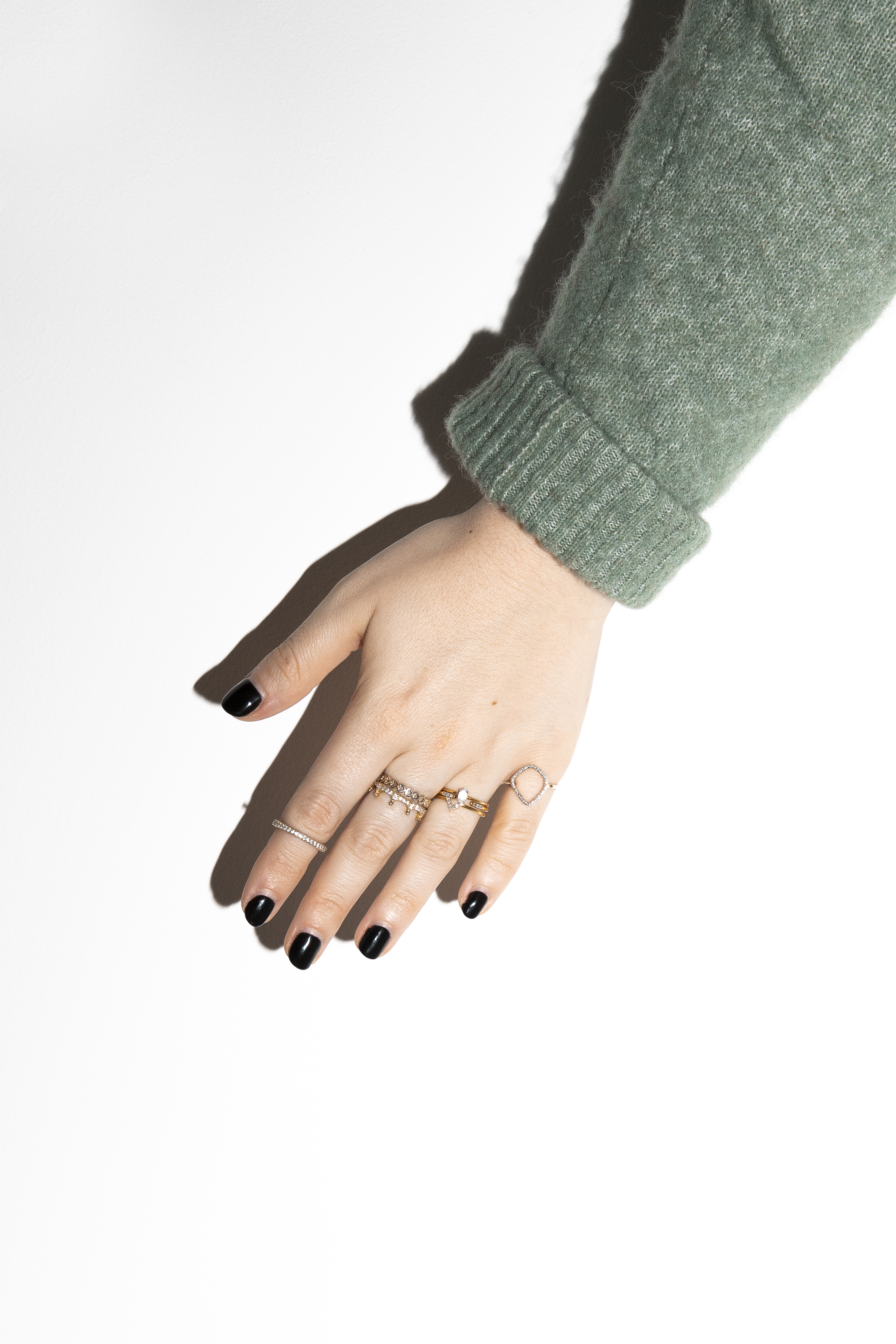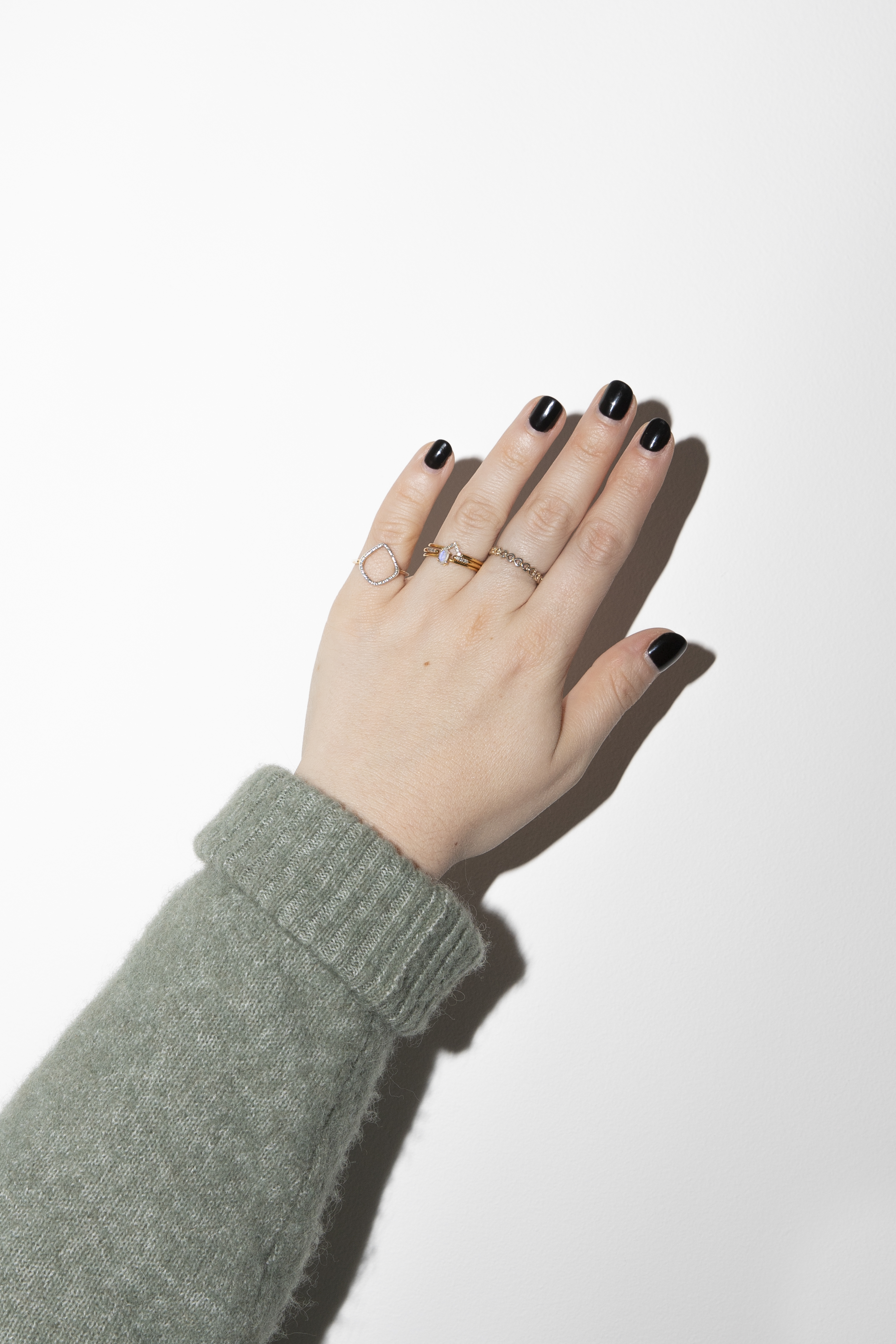 Carrie Elizabeth: This is a brand that I only discovered that year after receiving a piece for my birthday and then falling head over heels for everything they design. With super delicate pieces and stackable collections – all the gold their jewellery is a bladdy dream! Again, v special and something you will keep forever!
Right! I think I'll leave it there! Where are your fave place to shop for all the jewlllsss?