I think it's safe to say picking colours for your home is one of, if not the biggest decision of all. It's the topic I've been asked the most questions about – which brands we used, which colours we picked and how we decided on our overall scheme… Luckily, we had a super clear image in our head of most corners of our home which really helped. We knew we wanted to go for deeper, darker colours, it was just making sure that the house flowed as a whole and didn't feel too dark, or too cold.
Although we had a strong sense of the colours we loved I was keen to seek a second opinion on how they would work together. So, after reading a handful of amazing reviews about a Colour Consolation service that Farrow and Ball offer we decided to give it a go.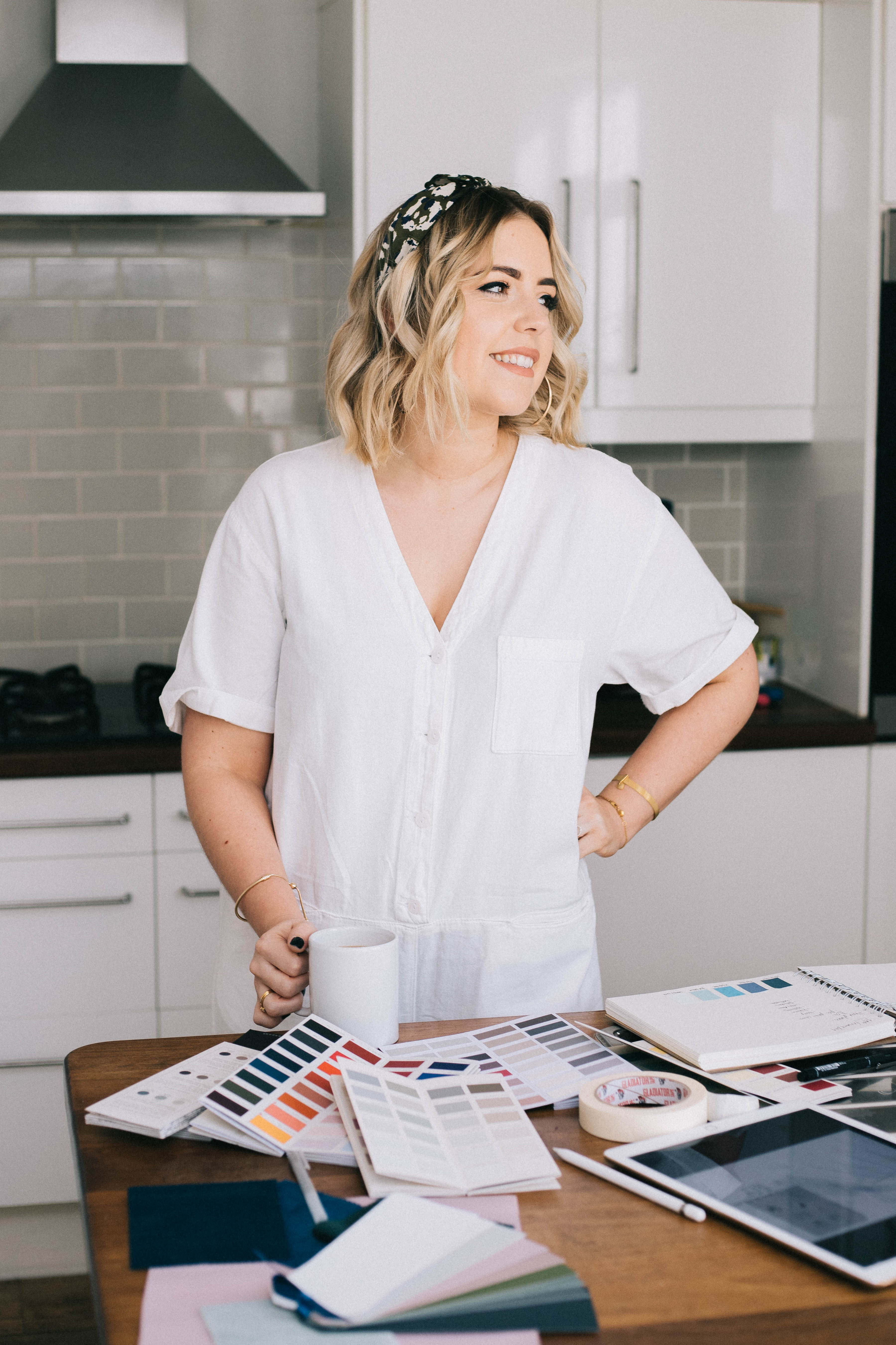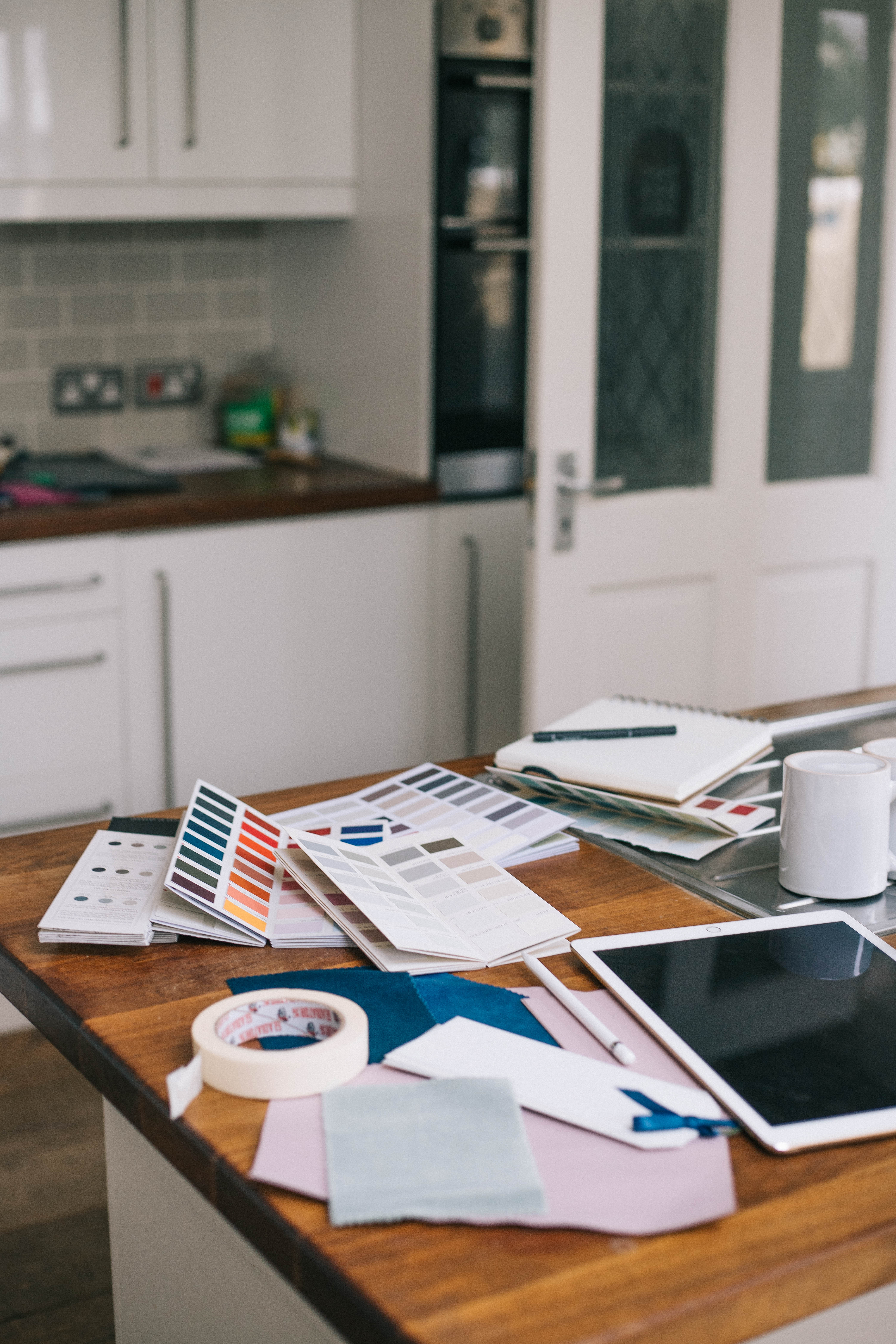 Initially, you have a phone conversation where you chat a little about your home, its size, its feel, its features. You talk about colours you love and ideas you have and then book in a date for someone to visit you in person. Our session was around two hours and in that time we managed to walk around the whole house and pick every colour that we needed. I think the fact we had a clear image helped us squeeze in a lot of rooms, but it didn't feel rushed at all.
I can't actually express just how helpful this was. We talked about how we wanted the home to feel,  everything from the front door to the garden shed, every element was accounted for and we both left feeling so so excited.
It gave us the confidence to pick bolder colour choices and really allowed us to imagine how it was going to look once finished. If you're in a similar position and are unsure on colour scheme I would definitely recommend! It's not the cheapest of service, but I think it's worth every penny.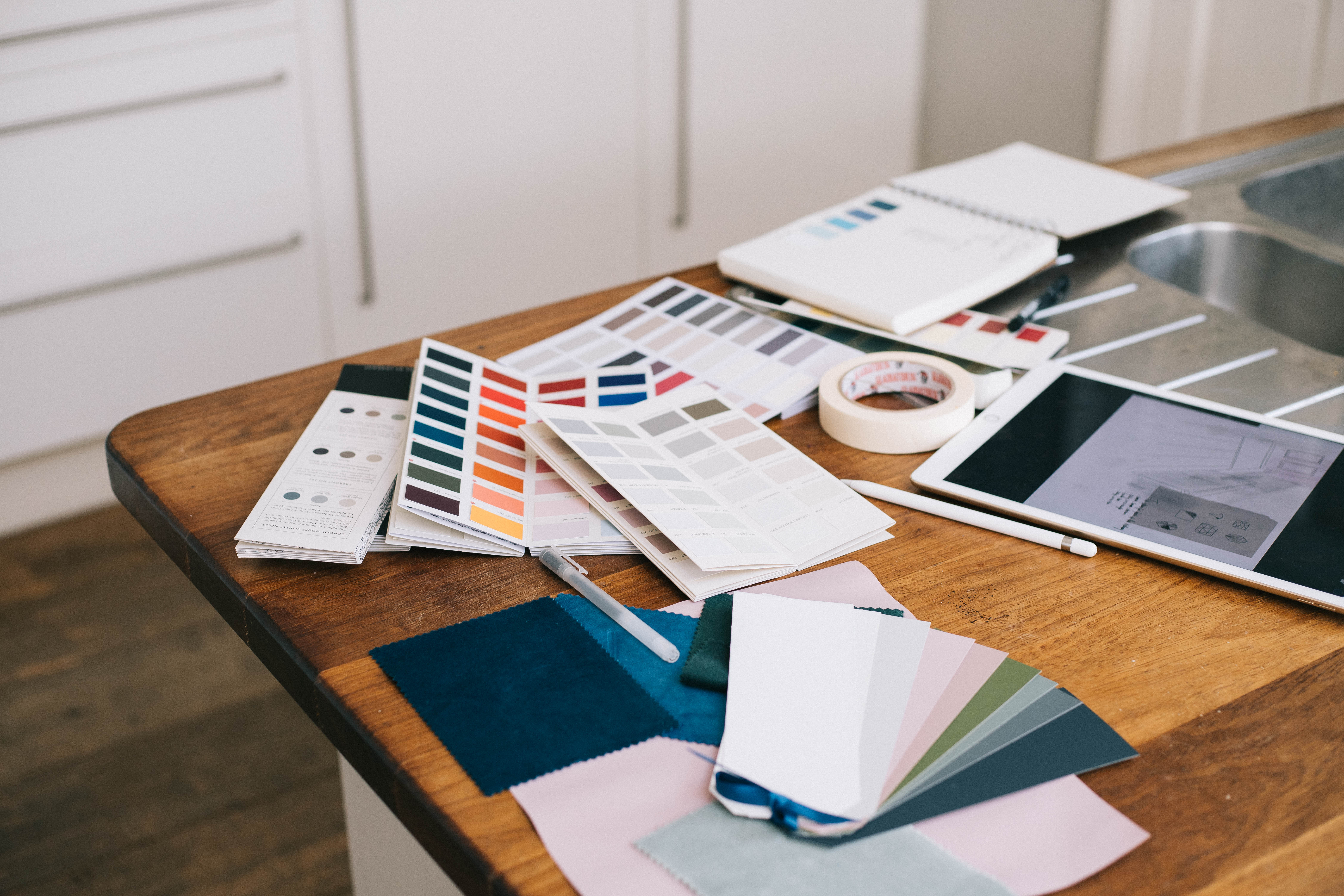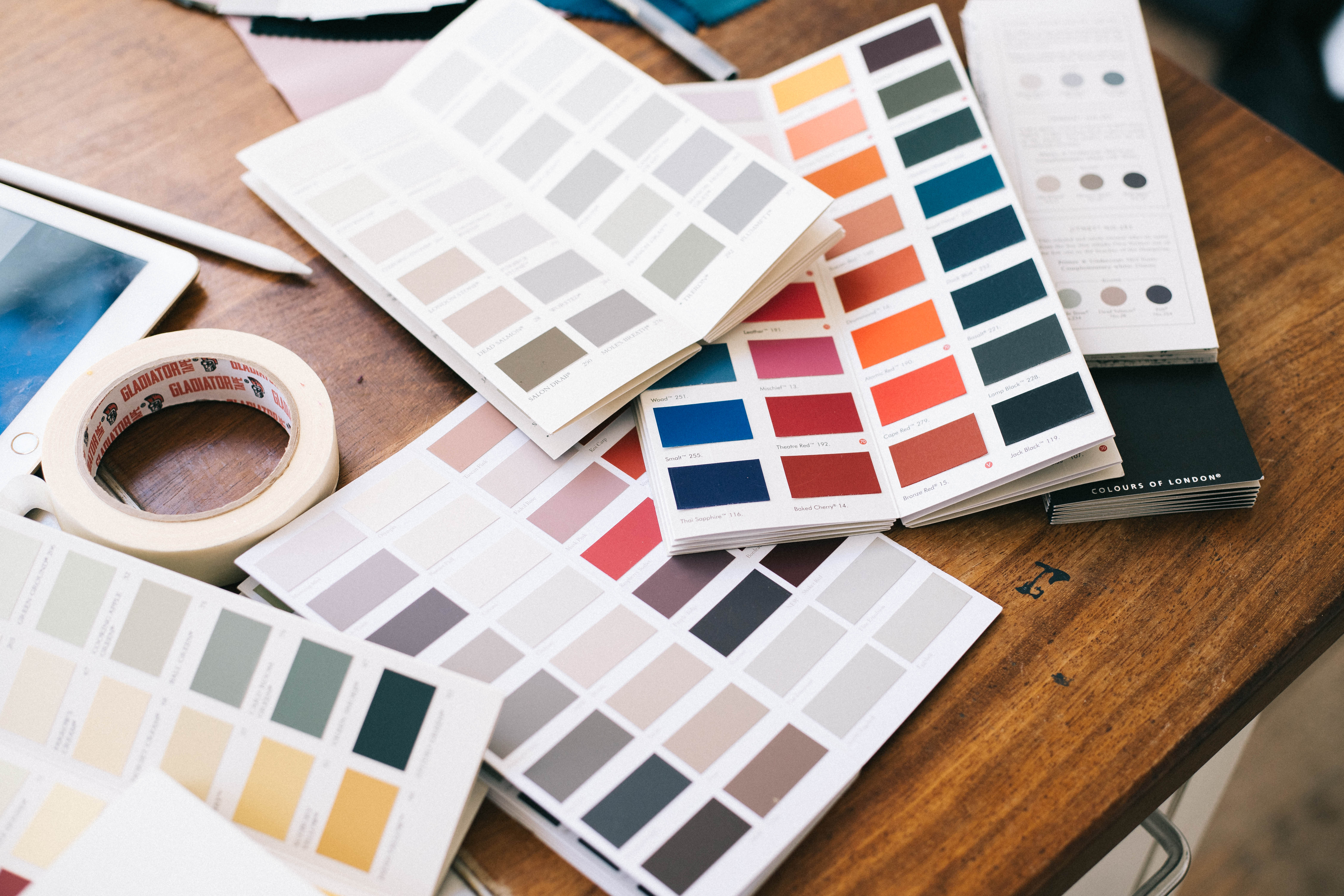 We wanted to make sure we were paying attention to not only the shape and size of each room but its detailing too. This was really important for rooms such as our home office – A teeny room a the back of the house that has a bit of an unusual shape to it…
We knew we wanted a calm grey colour tone to it but until pointed out I would have never thought to paint the skirting boards, windows and ceiling in the same colours too… This idea was also talked about in the consultation and the thought behind is was to create a cozy room, embracing its smaller size and low ceiling, rather than trying to make it feel bigger. I absolutely love the effect and think it works so well! We also decided to do this in the lounge and upstairs bedroom too!
Making sure each room had it's own "feel" and doing so by tips like this was so helpful.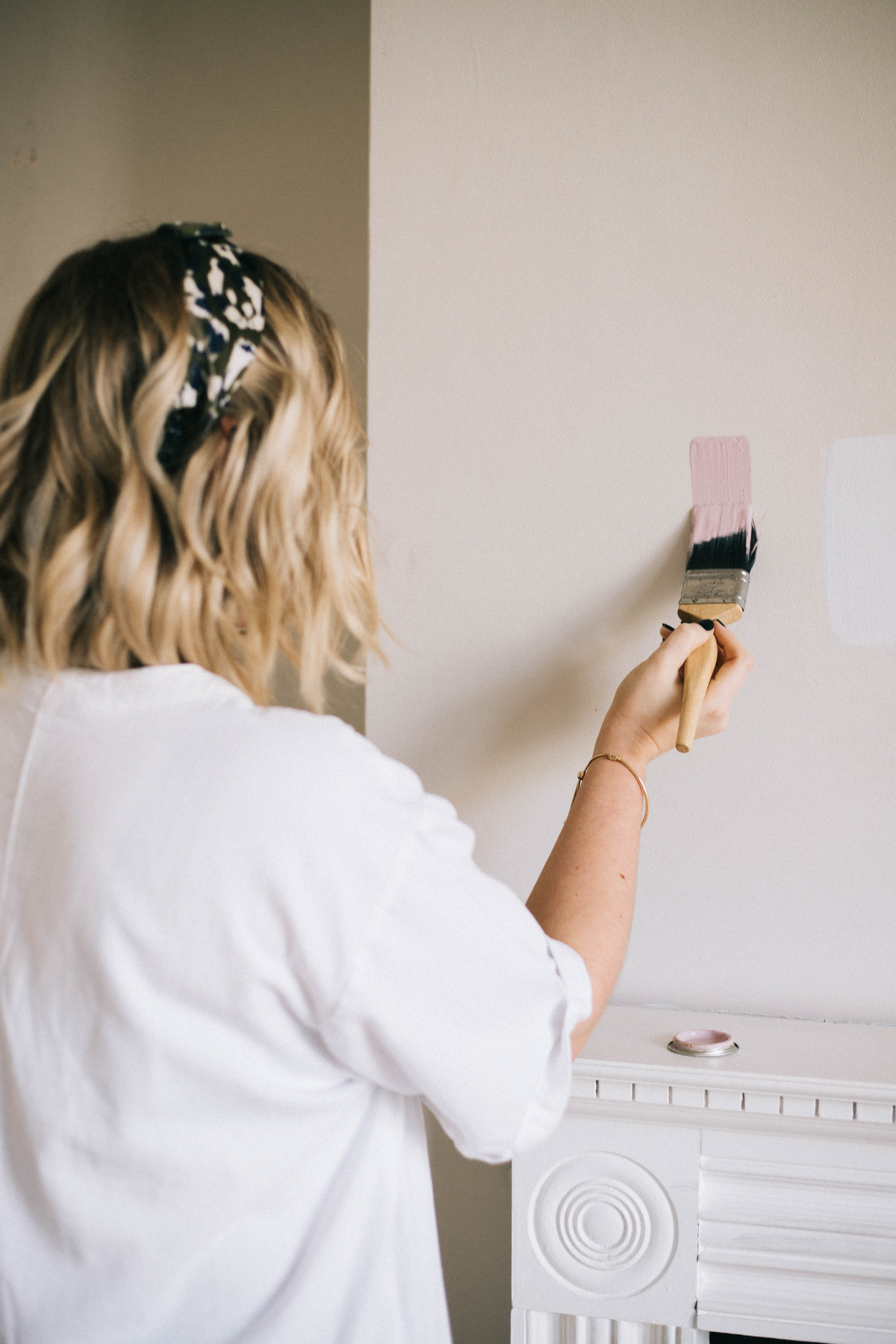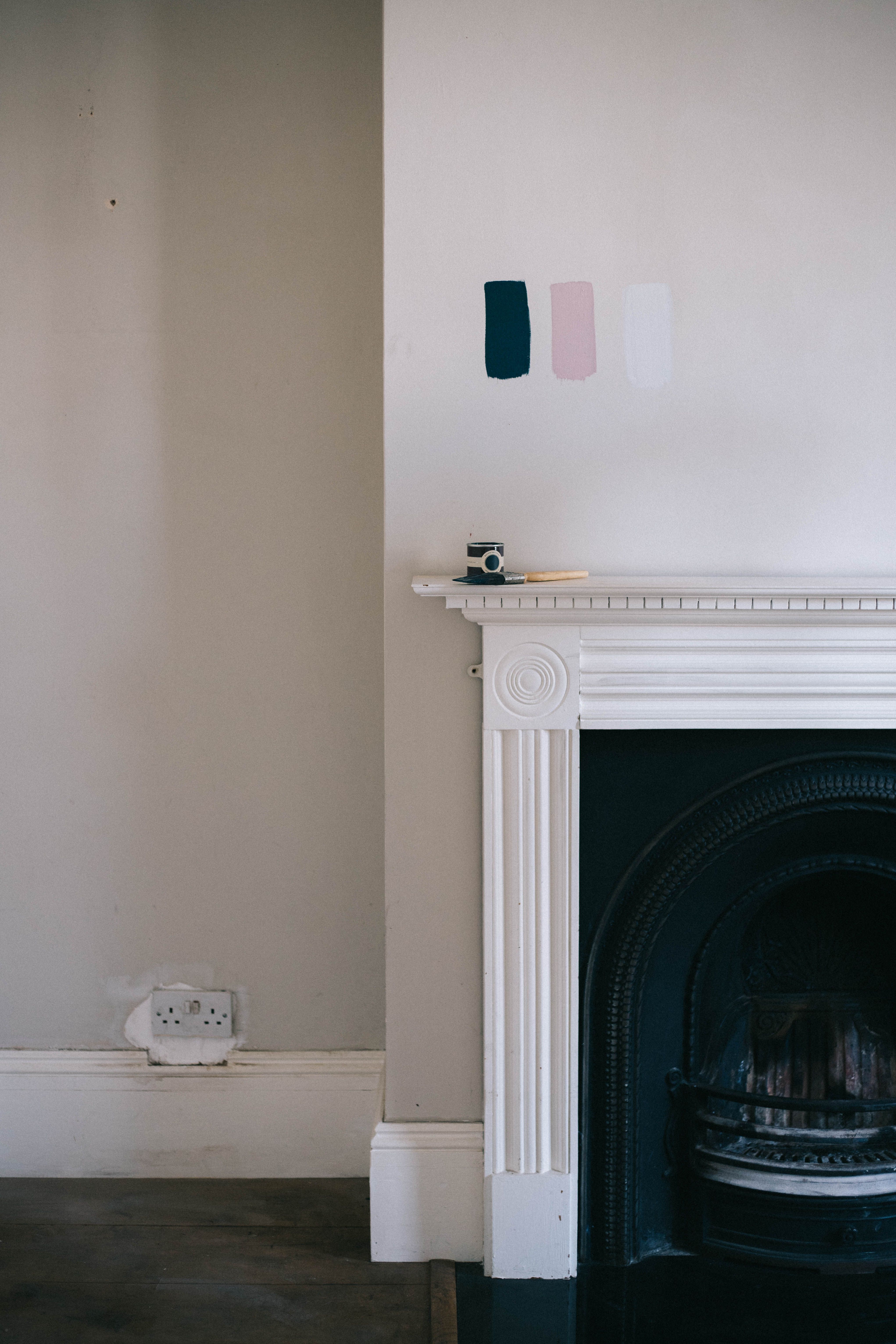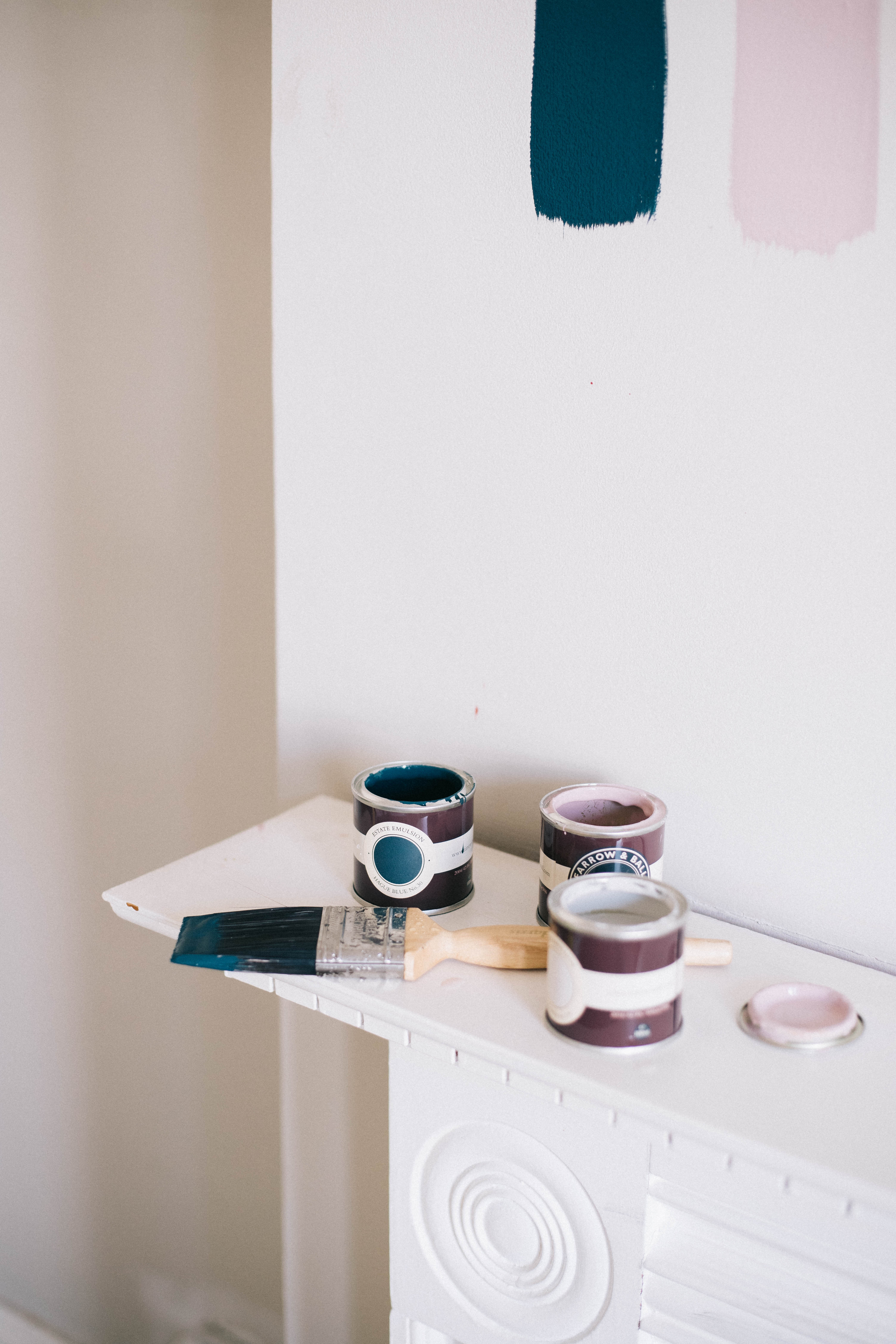 We ended up choosing a mixture of Farrow & Ball and Mylands paints having most of the colours mixed and am so happy with our choices! The main thing I would take away from the process as a whole is to take the risk, if you're worried something might look too bold or too loud, just do it! Honestly, I'm so happy we did! Whether it's painting one wall in your lounge or thinking about repainting your entire bedroom, take the risk!