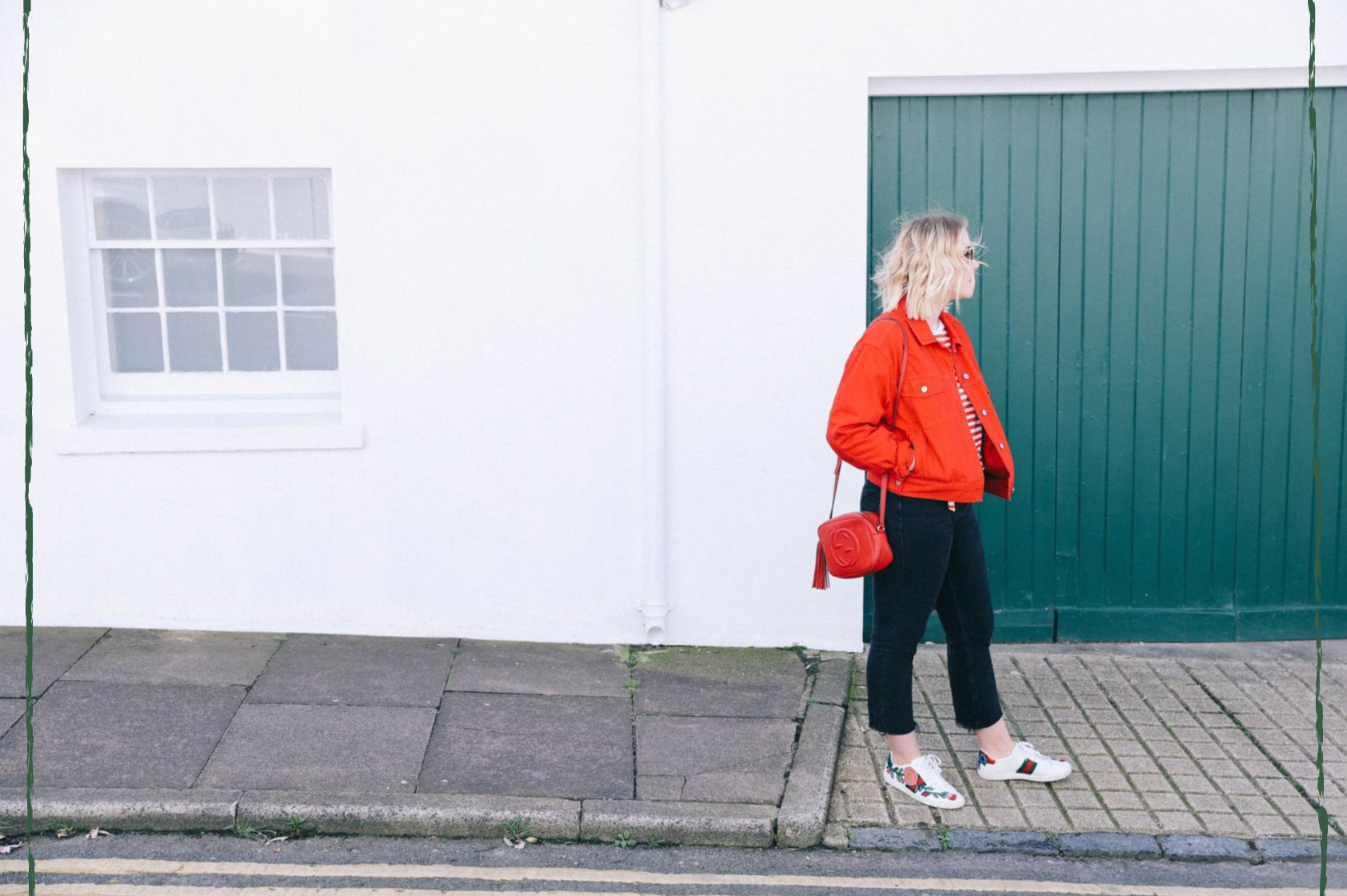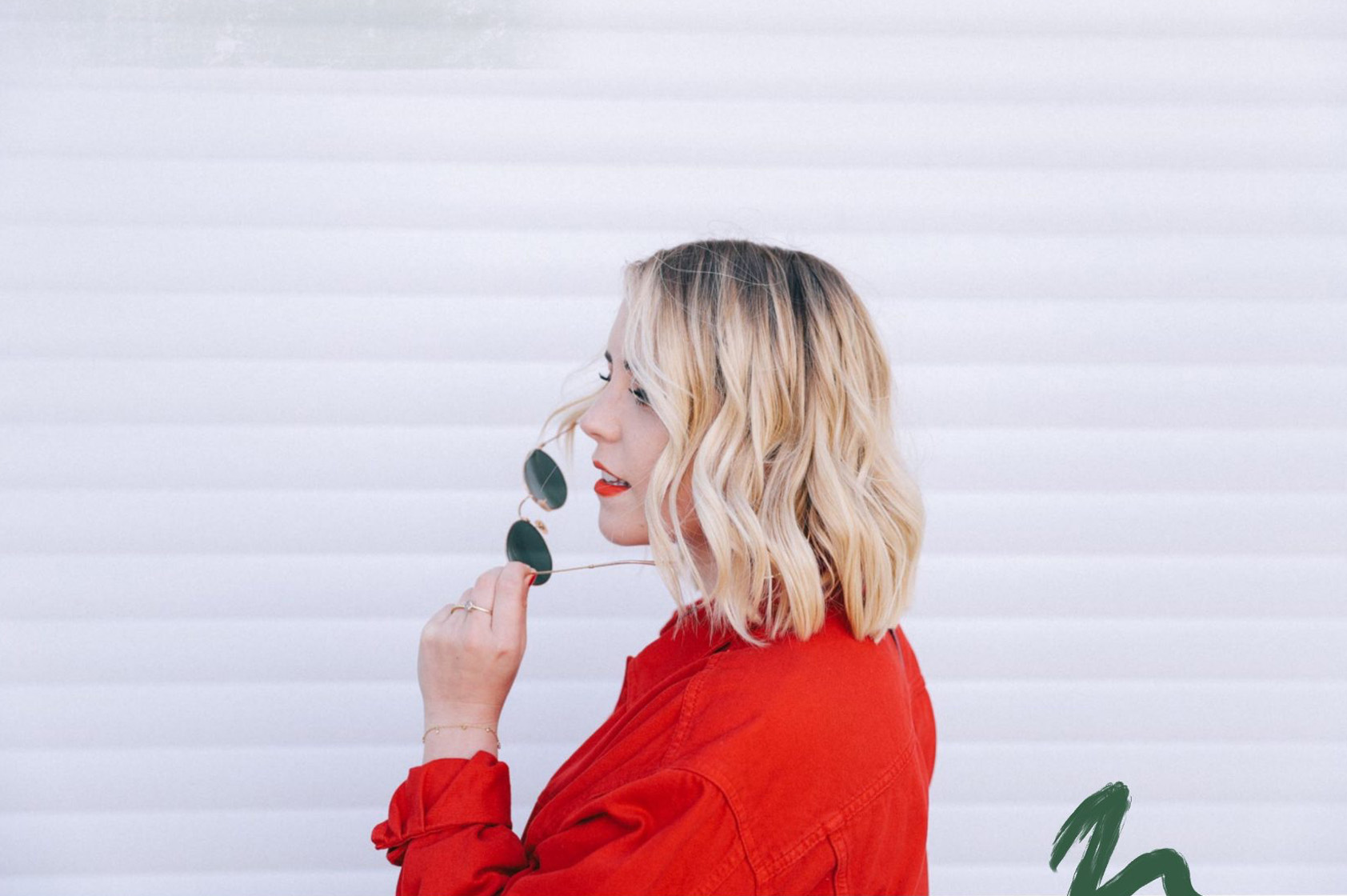 Hello beautiful jacket, hello red stripes, hello matching bag. This jacket made a lil Instagram appearance a while back when we were in New York and I've had messages left and right and centre about it ever since. But, jacket aside, today's post is actually all about colour… How I've been trying to listen to what I preach by caring less and feeling more confident in doing so!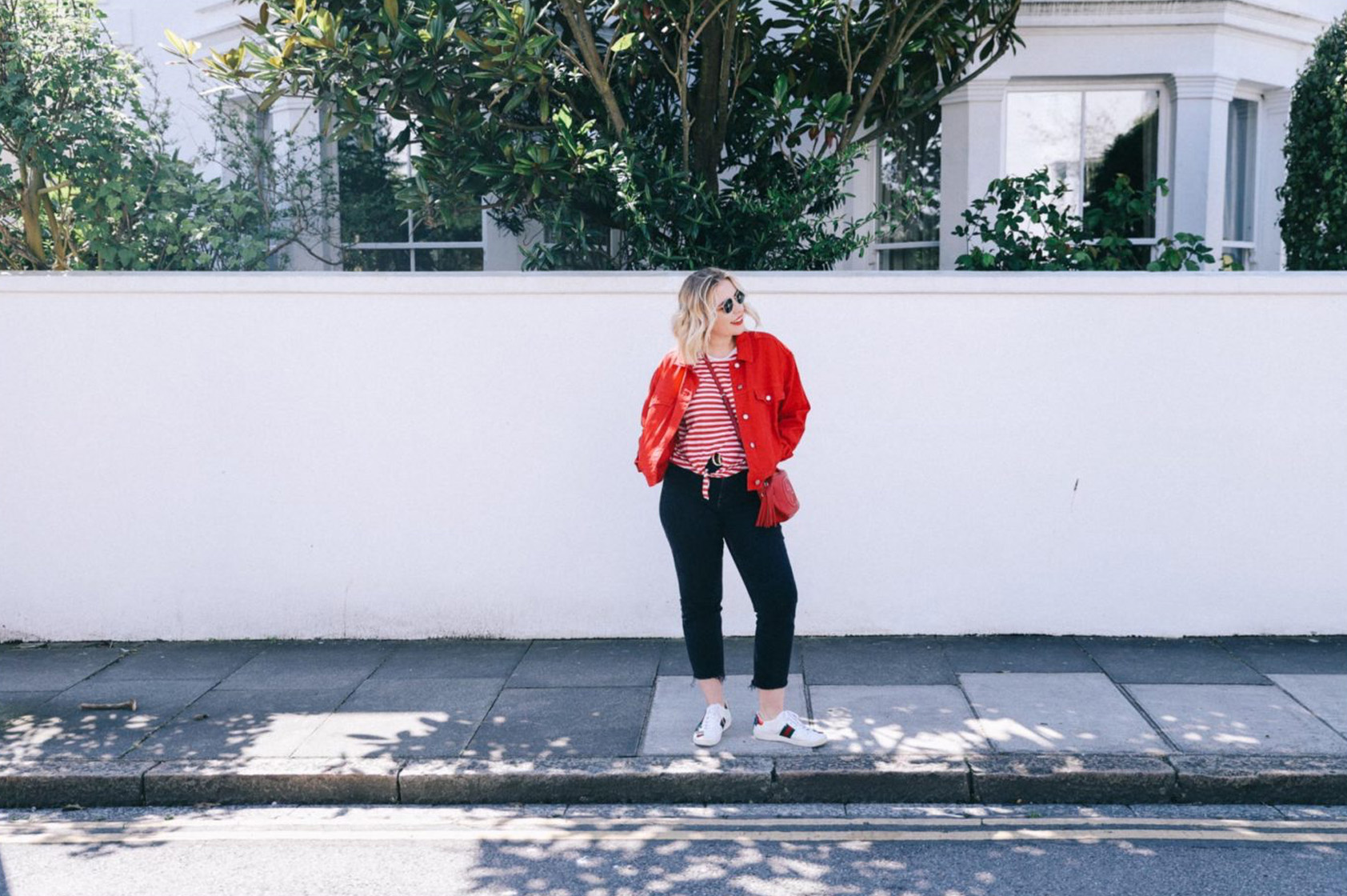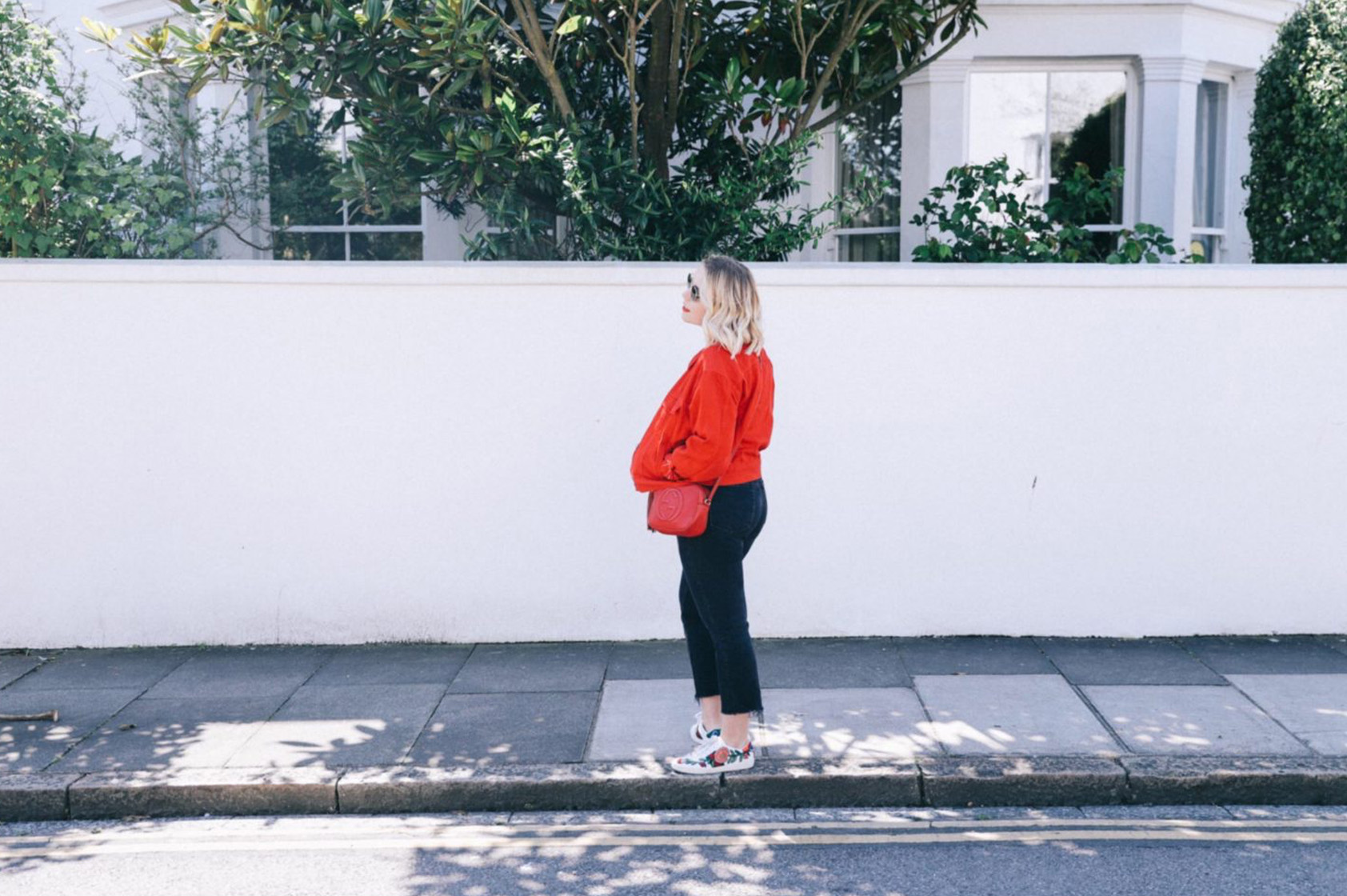 It's only recently that I've actually felt truly confident in wearing colour. Not that there's anything wrong with not, it's just that I had always wanted to but never felt like I "could". Flashback to a couple of years ago and you would mostly find me wearing all black alongside the odd stripe top…
I had a real thing about not wanting to ever "stand out" or wear clothing that would possibly draw any kind of attention to me. Now, I couldn't care less. Bring on the colour, the patterns, the boldness, It's not about drawing attention, it's about loving what you wear whilst having all the fun in picking your outfits.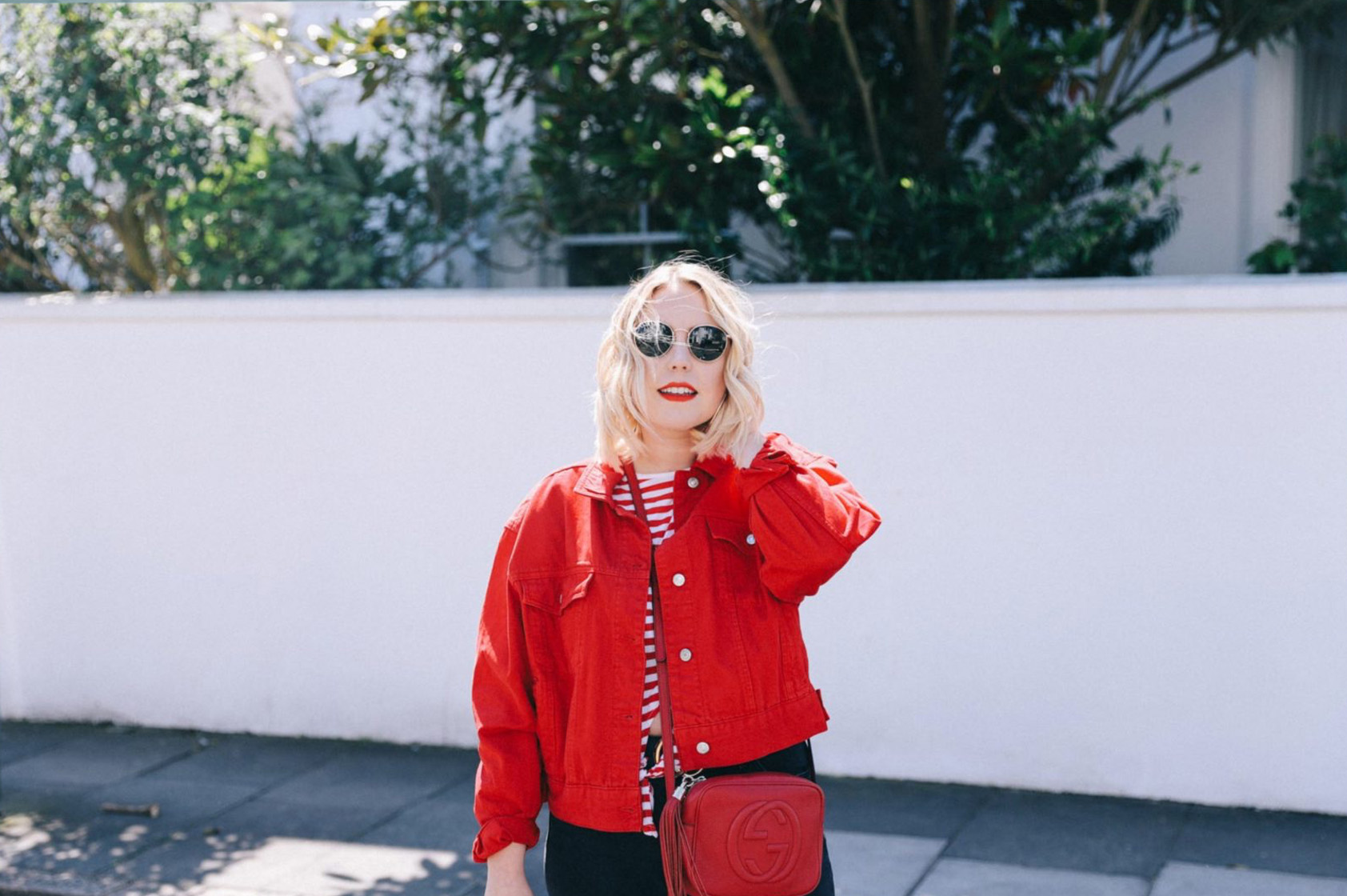 I've dropped the whole "OWH I wish I was confident enough to wear that" outlook and instead am embracing what I really truly want to wear… Be it an all red, all matching outfit, the more I've done it, the more excited I am about finding new styles that I've not worn before…
It sounds silly but if this sounds familiar just take baby steps… Start with some earrings you've always wanted to try, move onto a bright bold lippy, and then get to the jacket, go bright, wear the thing you've always wanted to, match colours, clash colours, whatever it is you wanna wear, you got this!