Seeing as Brighton is literally sweating its butt off in 30 degrees heat I thought what better time to whip out my sunglass collection than now … Not only is the weather crazy hot, it looks like it's here to stay which is yayyy for all the picnics and beach walks, but a big ol' nooo for my "summer" wardrobe… I just don't own that many summer clothes! That being said, thankfully, the one thing I do have quite the collection of is accessories, including all the sunglasses, so here goes, my sunglass collection right now…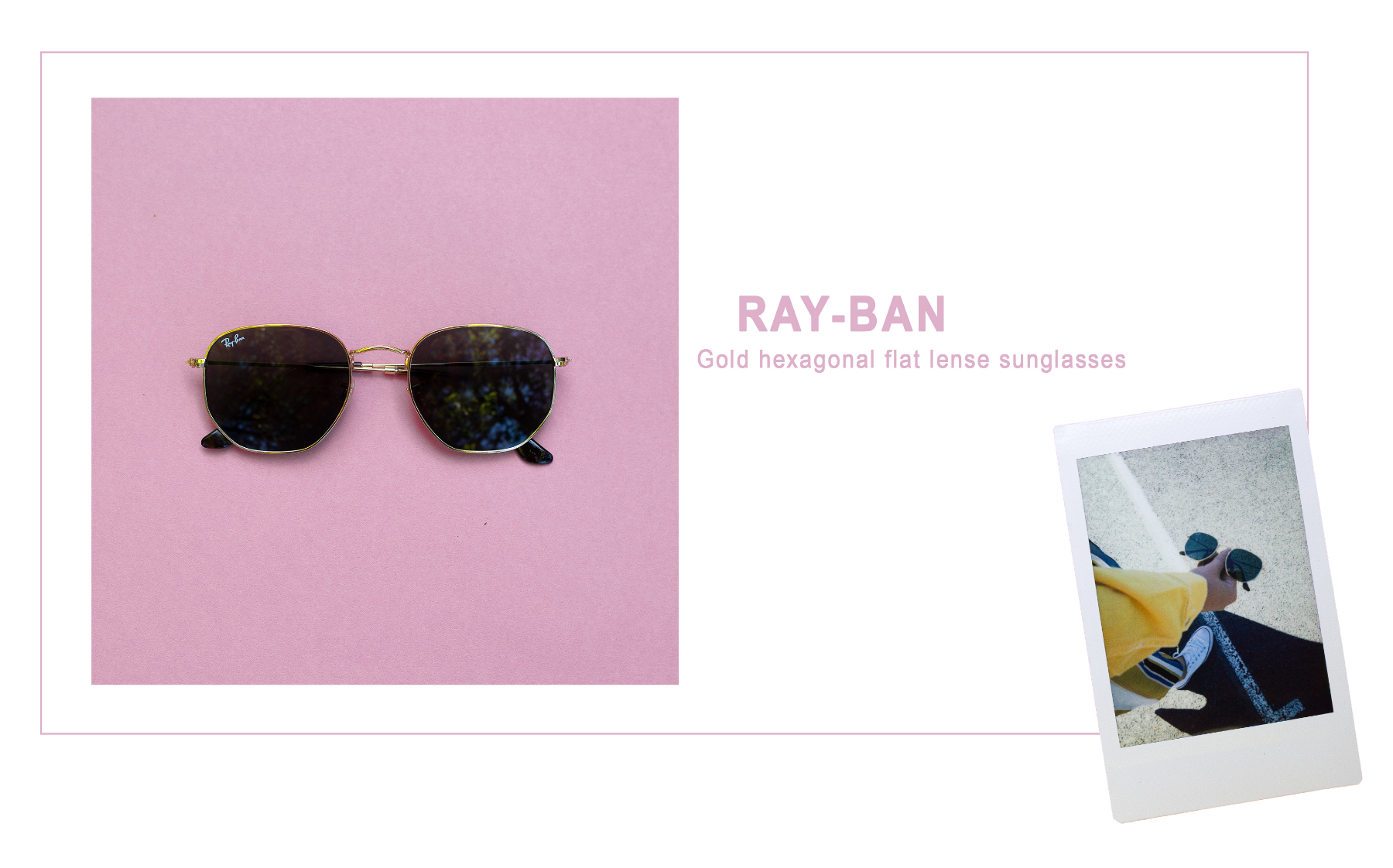 I think these are actually one of the newest additions to my sunglass family… Kinda like my classic gold round ones below, but instead with a hexagonal lens. Perfect for every day, but with a lil twist. Yasyyasyyasss.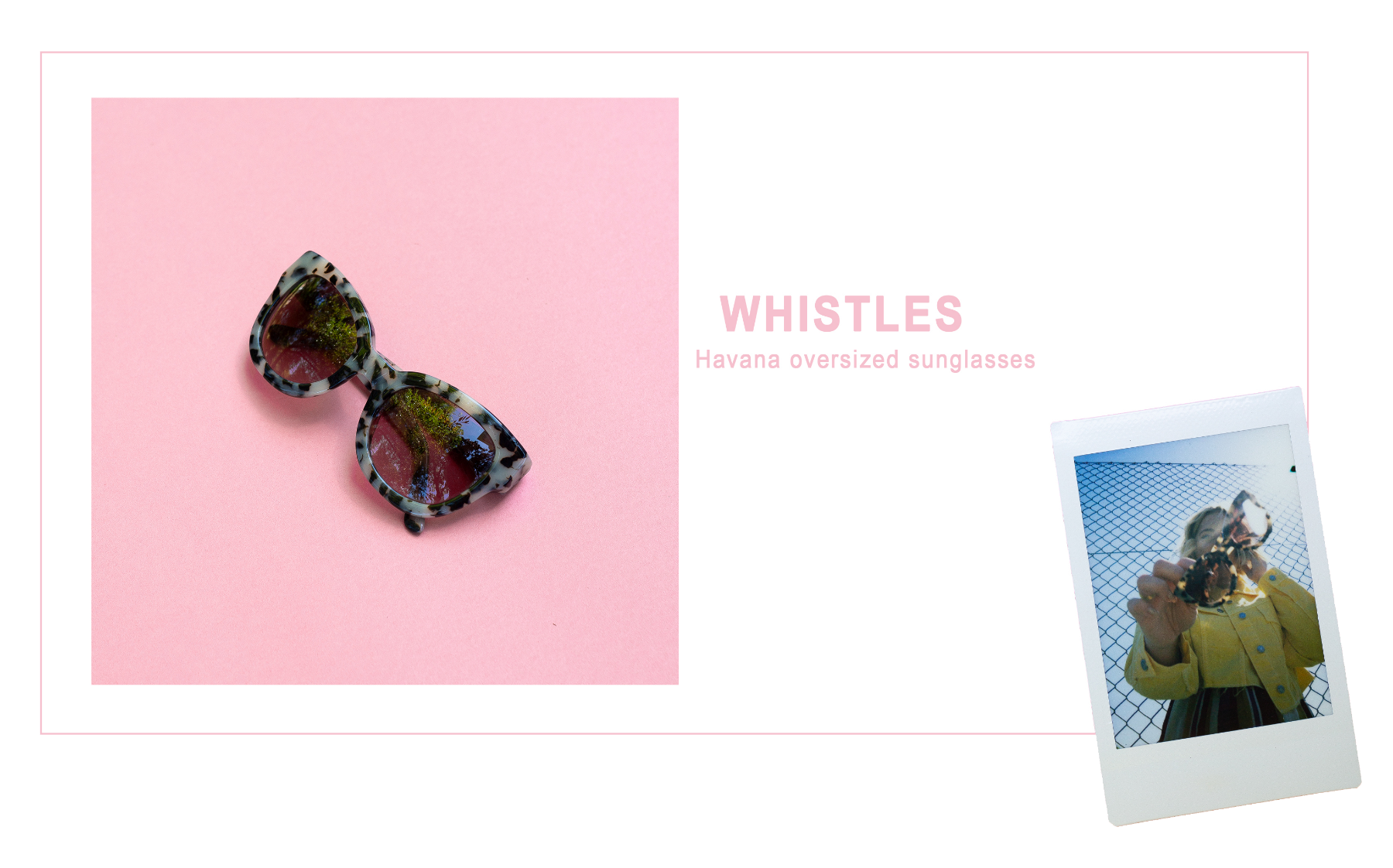 These beauts are fairly old, but still I still absolutely love them. I bought them a couple of years back from Whistles and although I don't wear them half as much as I used to, they're the perfect addition to any simple outfit that I'll go back to time and time again…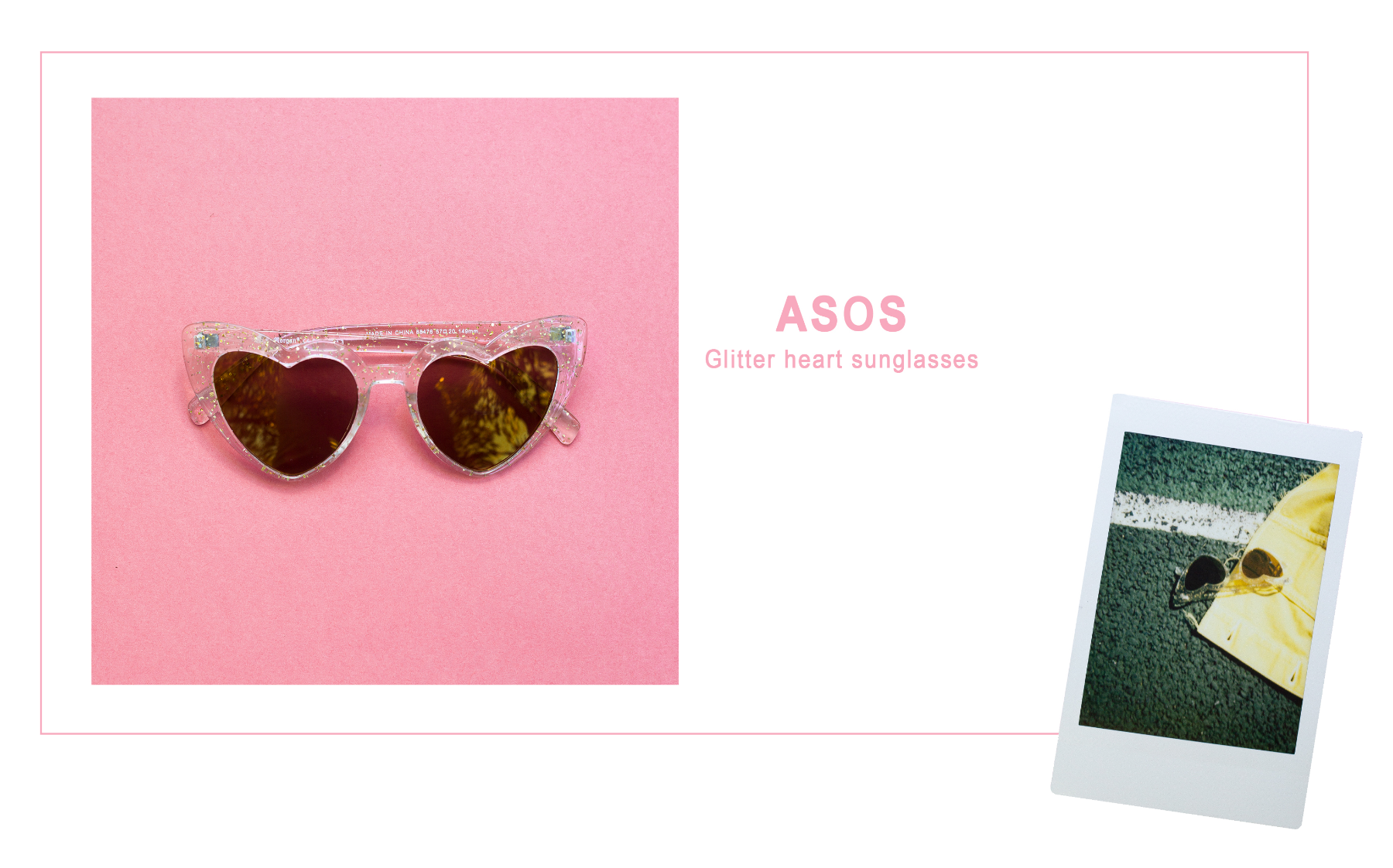 I bloody love this pair, they were a super affordable ASOS find and I just knew I had to have them. Love the glitter, love the heart shape and loveee the fact you can wear them with anything. Who doesn't need a pair of heart-shaped sunglasses, hey?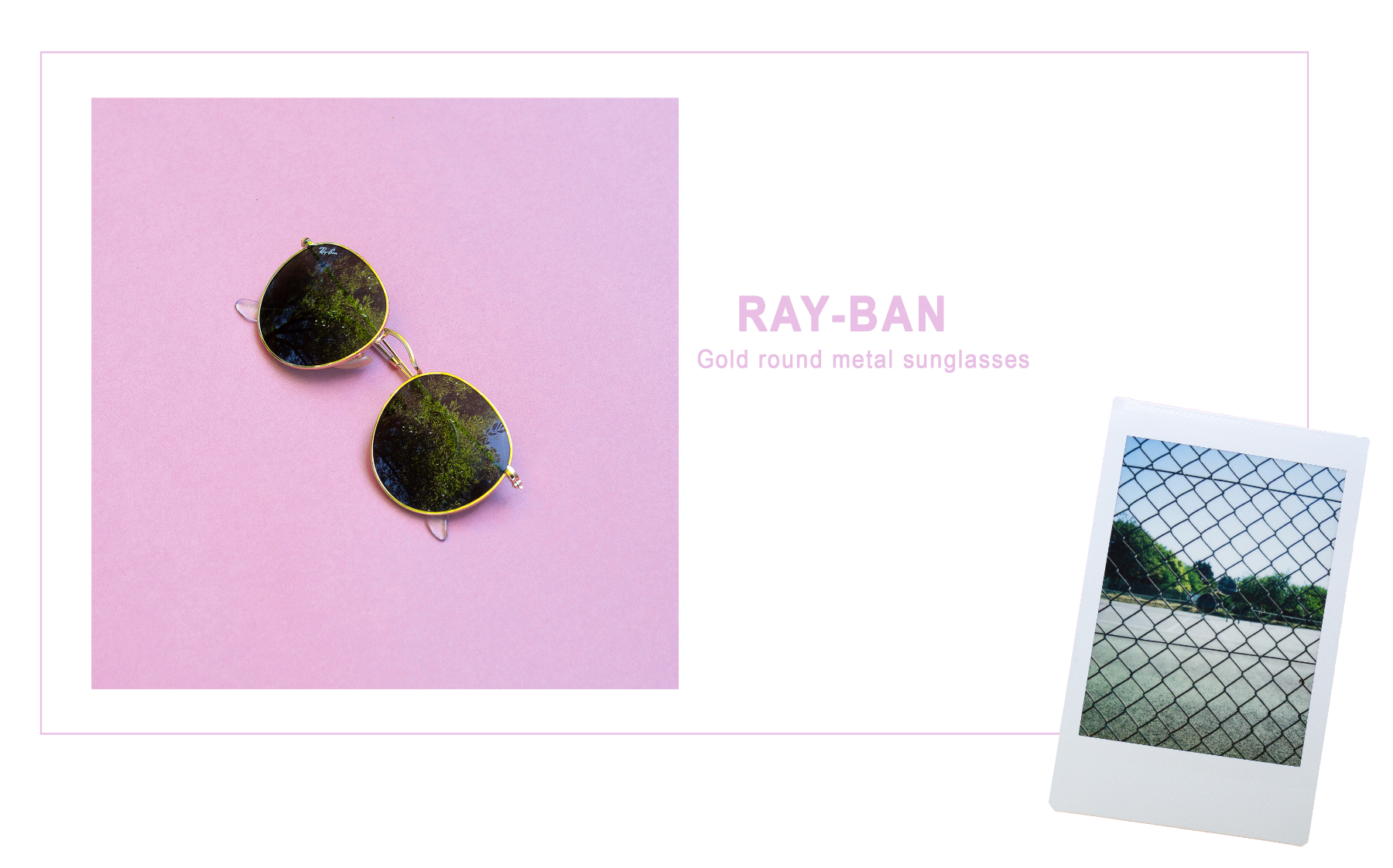 I mean, what can I say about these babes. They're my every day go-to's, my, I can't leave the house without pair… SO simple, they go with everything and are the ~perfect~ size! These are the "larger size" and I love that they have that ~slightly oversized look to them. #willalwaysbemyfaves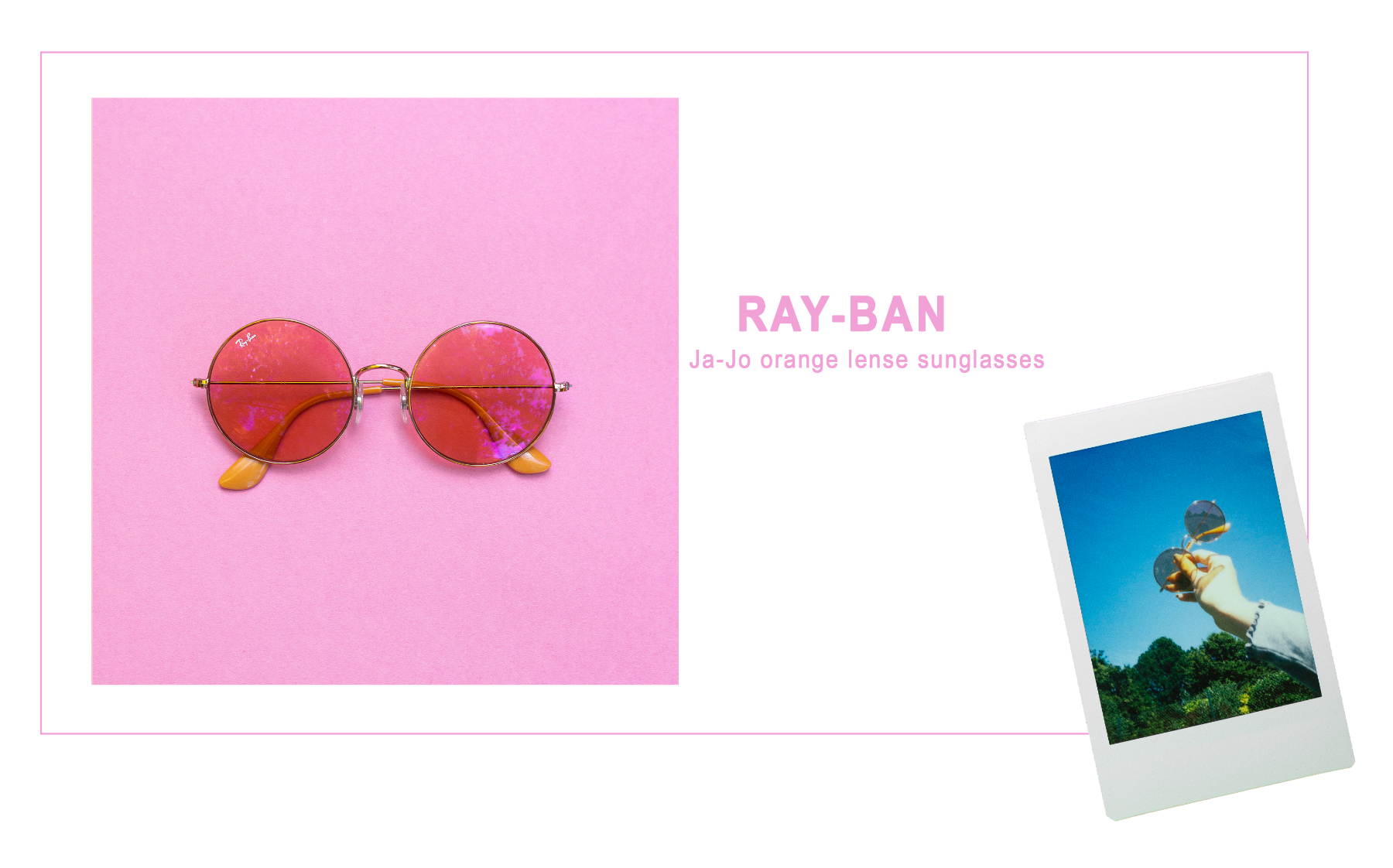 Okay, yes, I love Raybans…there's definitely a theme here..! BUT they're just bloody fabulous, including this orange pair! I thought the orange colour might be a bit limiting to what they would "go" with but I was totally wrong. I love how oversized they are and how summery they make any outfit feel!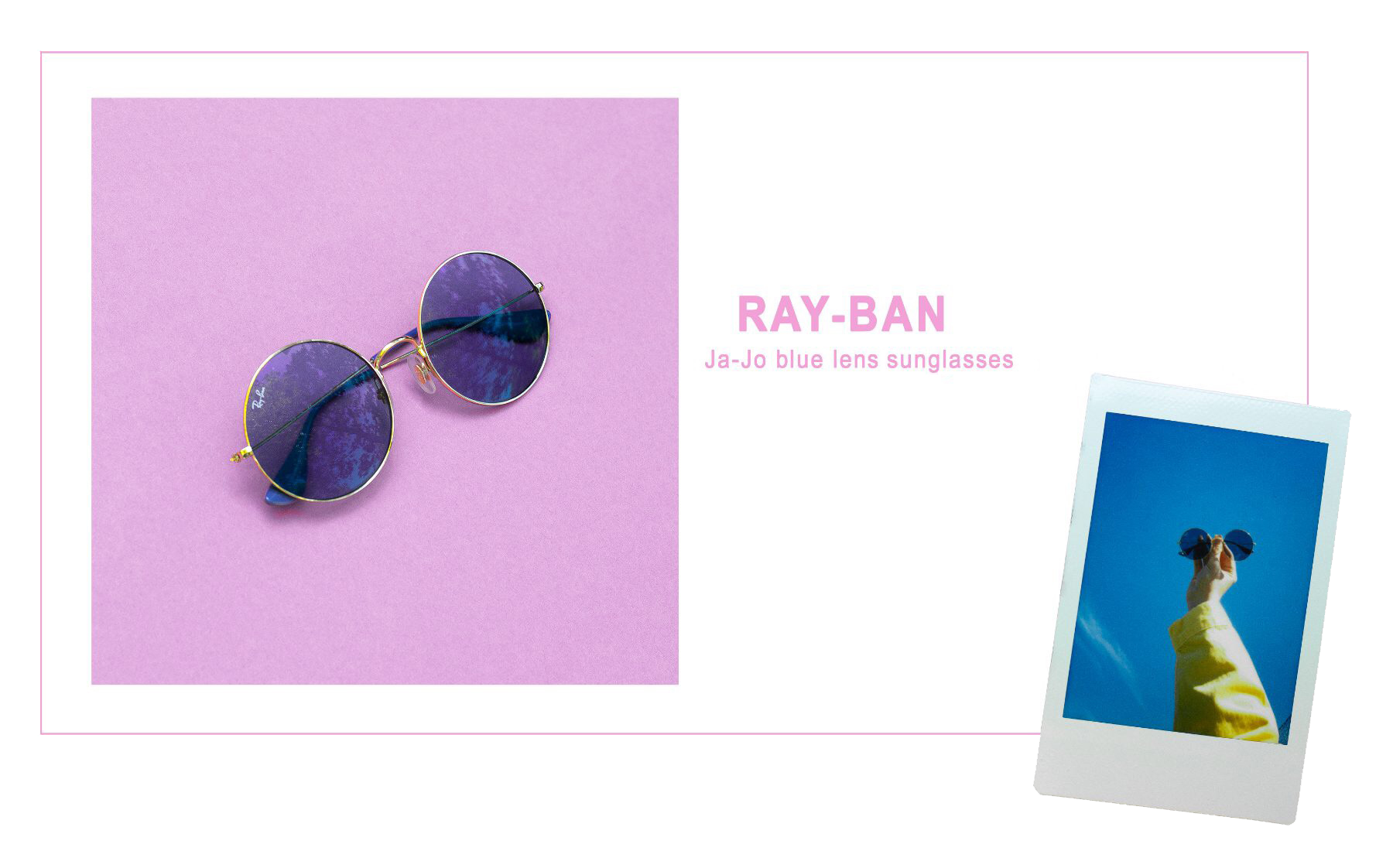 Annnnd yes, that is the ~exact~ same pair as above but in a different colour…I just *loveee* them! Perfect for when chucking on a denim jacket, super simple and super summery!