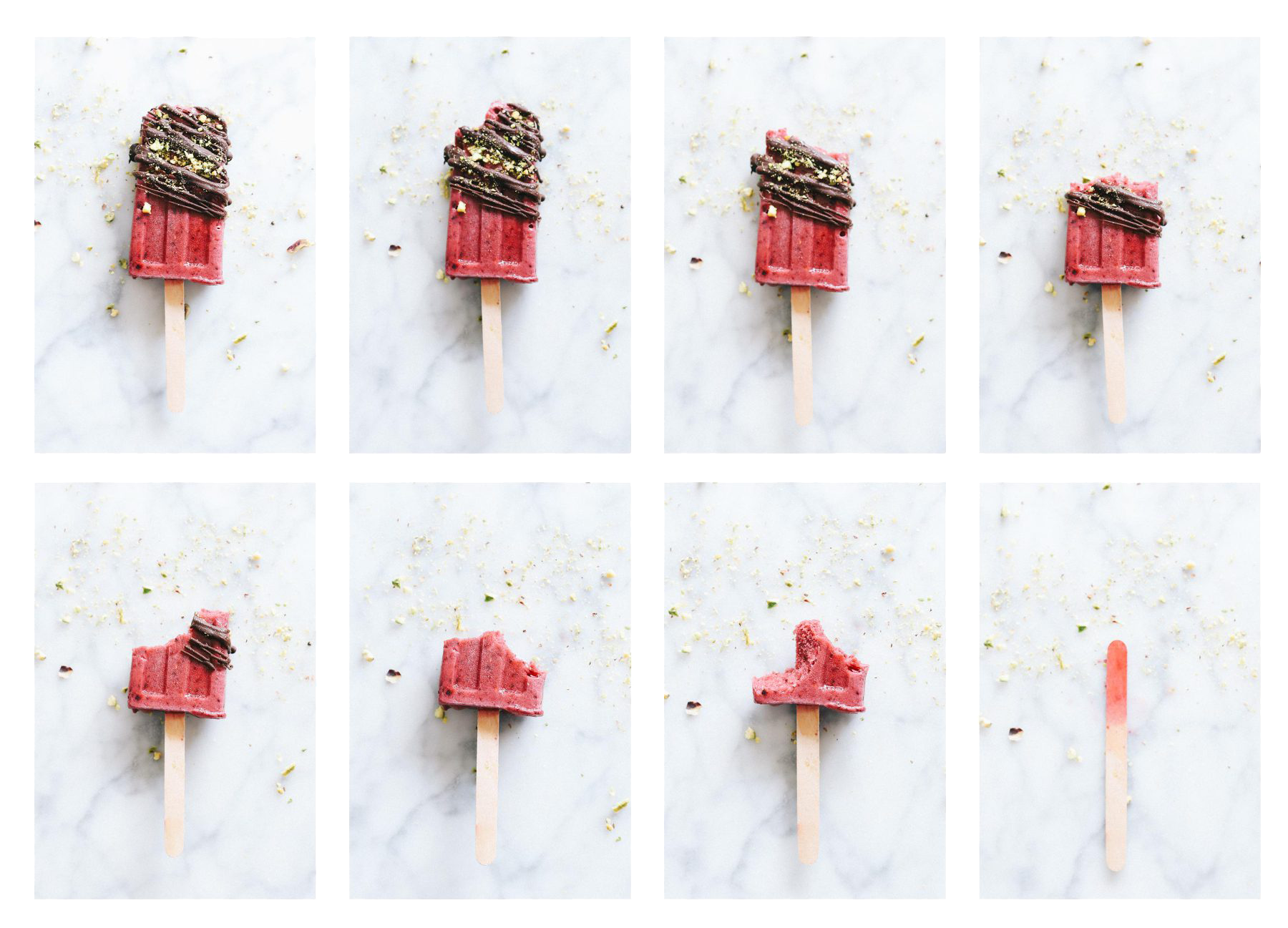 I'mma cut to the chase. This post wasn't supposed to be going live for at least another week or so, BUT I just couldn't help myself… I posted a little "flashback" to some "Mojito Ice Lollies" I made back last year onto Insta-stores the other day and the response was craaazyyy. SO, obviously, I got straight back into the kitchen to make some more… this time with a summer berry theme! These are so easy to make, look incredible and taste even better… all the wins!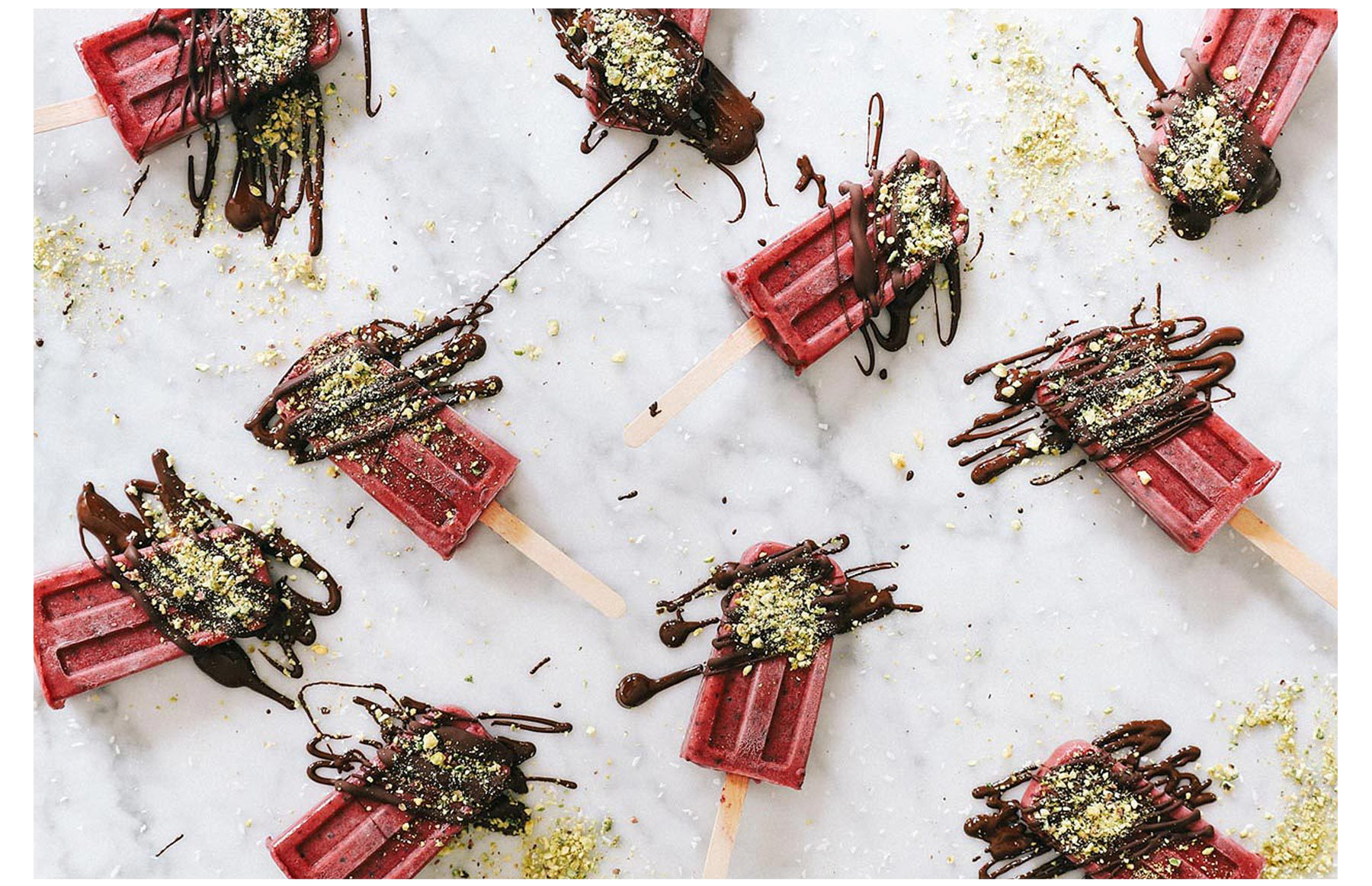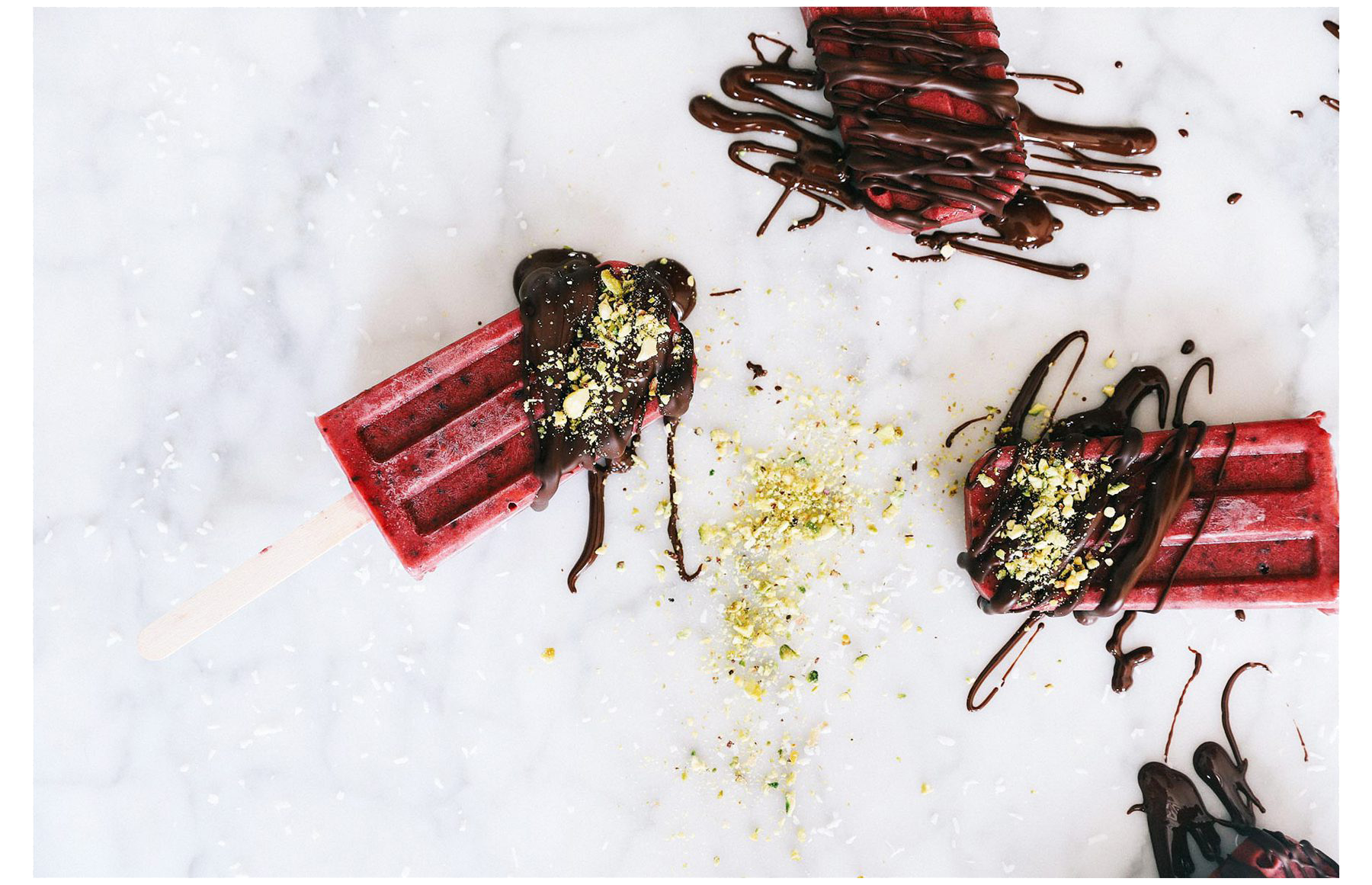 I'm not gonna do a typical "these are the ingredients you need" with this post as these really are a "chuck it all in" situation. I call them my "Berry Smoothie Ice Lollies" …. My fave smoothie, turned into a summers treat! So, for these particular ones, I went for some frozen berries, you know the kind, the ones in the freezer section in Tesco… mixed in with some frozen banana and then a dash of almond milk, and that's literally it! Obviously, if you wanna add honey or anything else to sweeten it up you can but if you've got a favourite smoothie recipe already, then why not try it as an ice lolly instead!
To finish things off I added some dark chocolate and some crushed pistachios and it worked SO well. I've already convinced my whole family to make them and can't wait to hear what you lovely bunch think! >> This <<is the type of Lolly tray I used, and all ya gotta do is pour your smoothie in, let it set and then the next day drizzle your chocolate all over them annnnd voila! Let me know if you make them, or some similar, I love seeing all of your pics!!