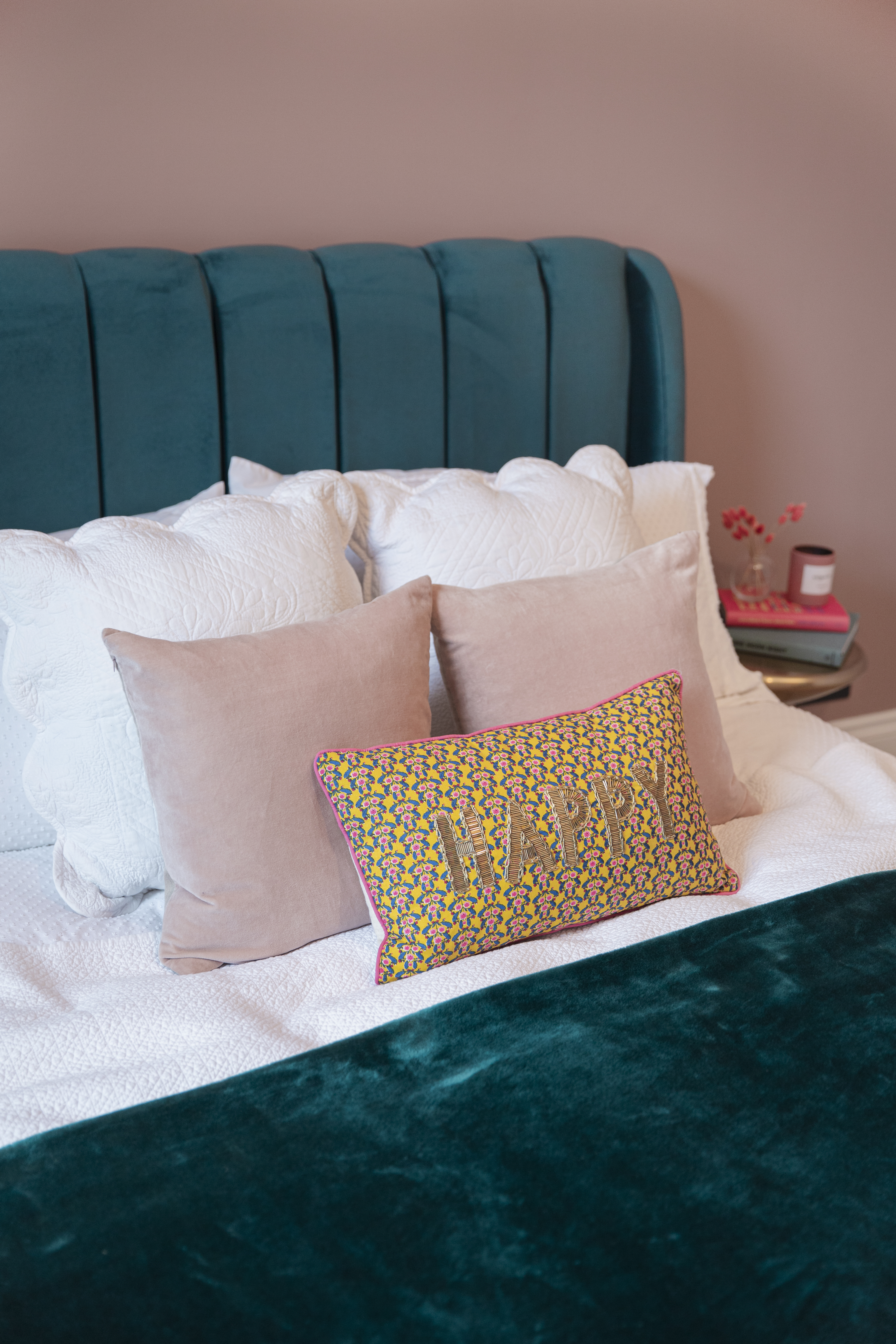 Knowing that we were finally going to have a spare bedroom for friends to come and stay in when moving into the new house was probably one of the things I was most excited about… We love hosting and having friends over and now we finally have beds for them to stay it too – hooray!
So onto the room itself, we call this "the pink room," and although you've probably seen quite a bit of it throughout the renovation process, it's only justtt ready enough to have people to stay and finally show you some after- esc images!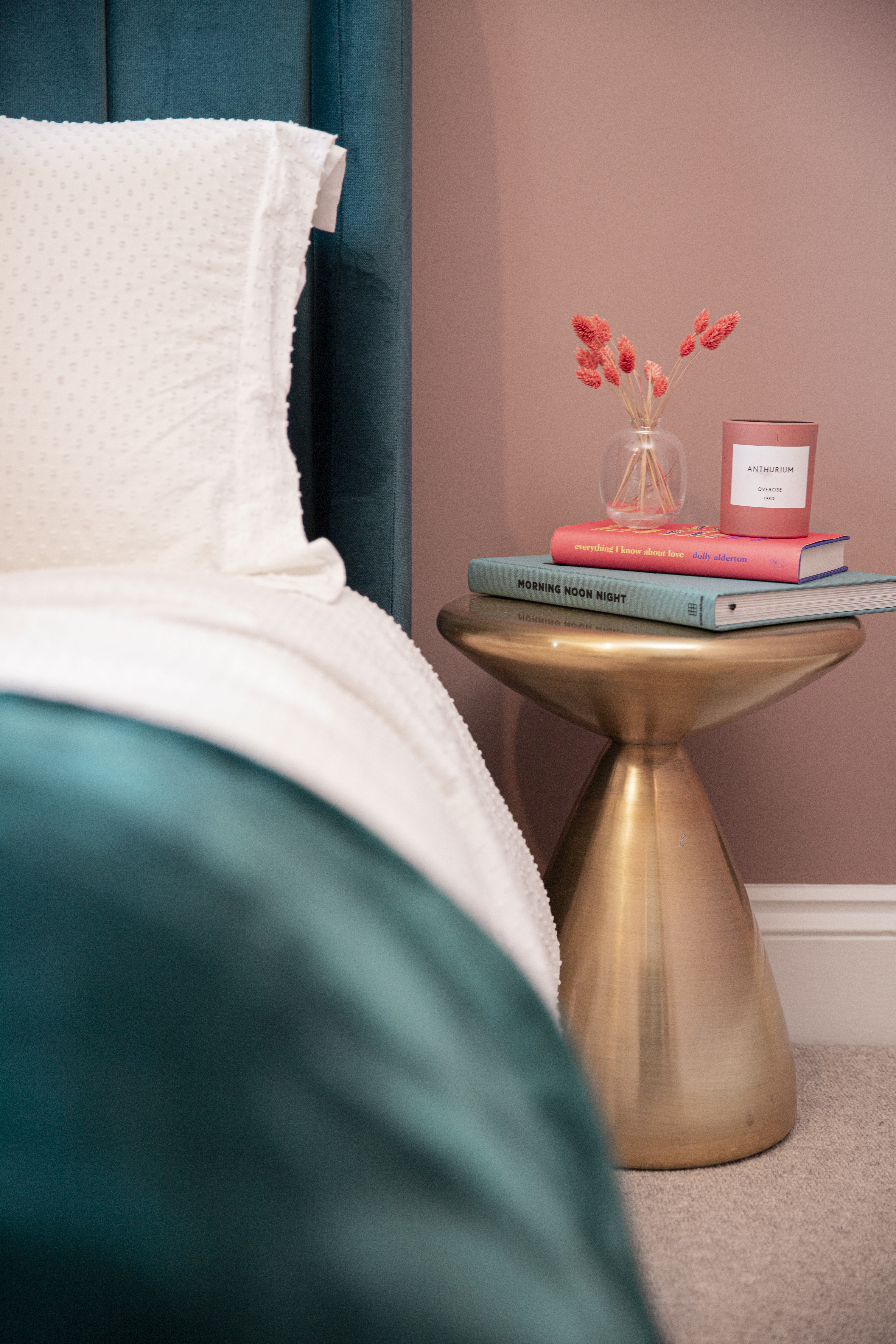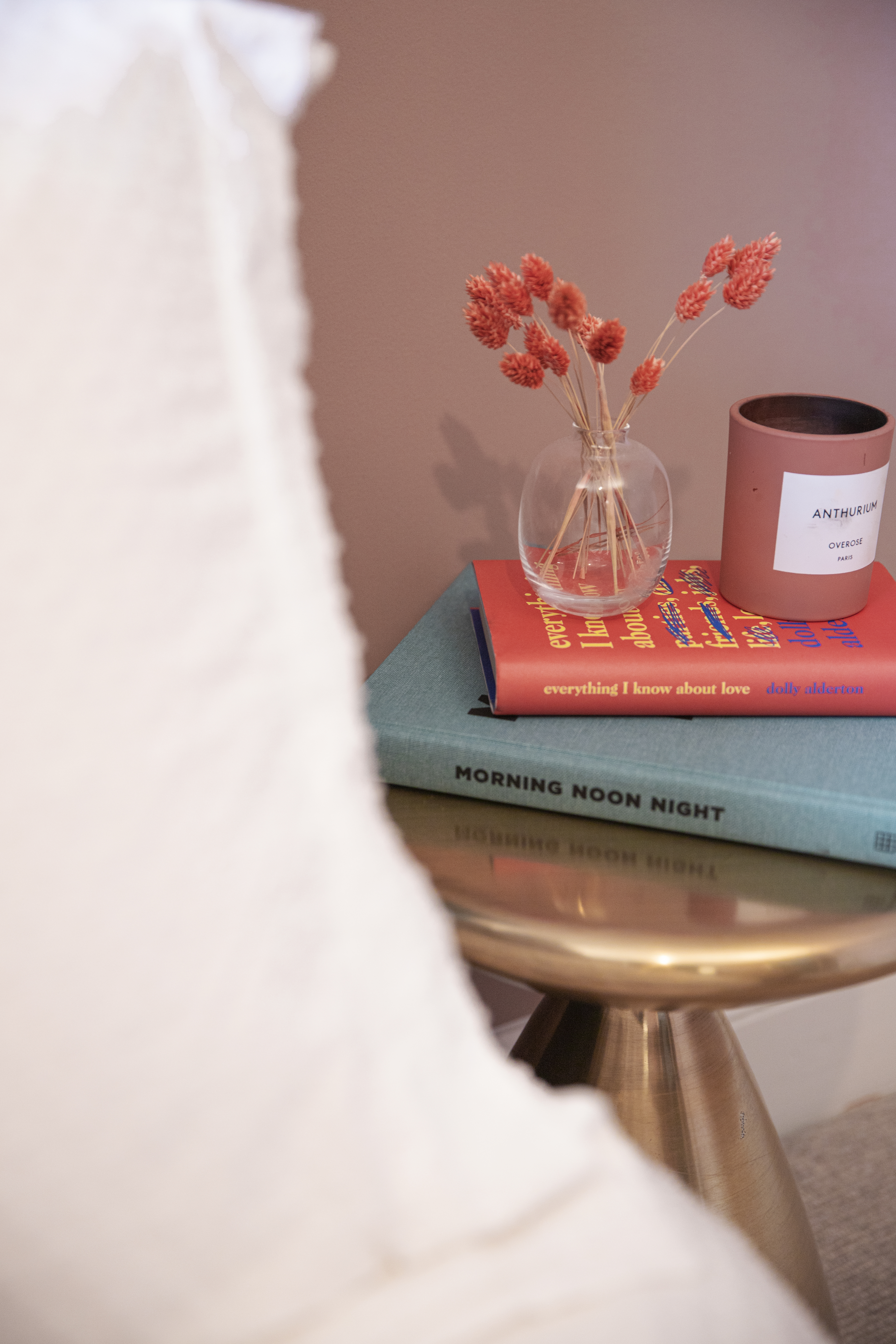 Excitingly we've been working with Bensons for Beds behind the scenes to create the perfect space for our guests to snooze in, and I can safely say we absolutely love it.
Picking a bed to go with a pink bedroom was, initially a bit of a challenge, but the minute I spotted the Elycia bed back at the start of the year, I fell head over heels. I mean, a scalloped edge AND velvet – what more could you want… It ticks all the boxes and gives the room a classic, warm and super cosy feel to it. It's just the style we were hoping to find, and I'm so happy with the rich deep teal colour against the pink of the walls. We went for a king-size, which seemed like the perfect big, but not too big size, and it gives just the right amount of space to sneak some bedside tables in there too.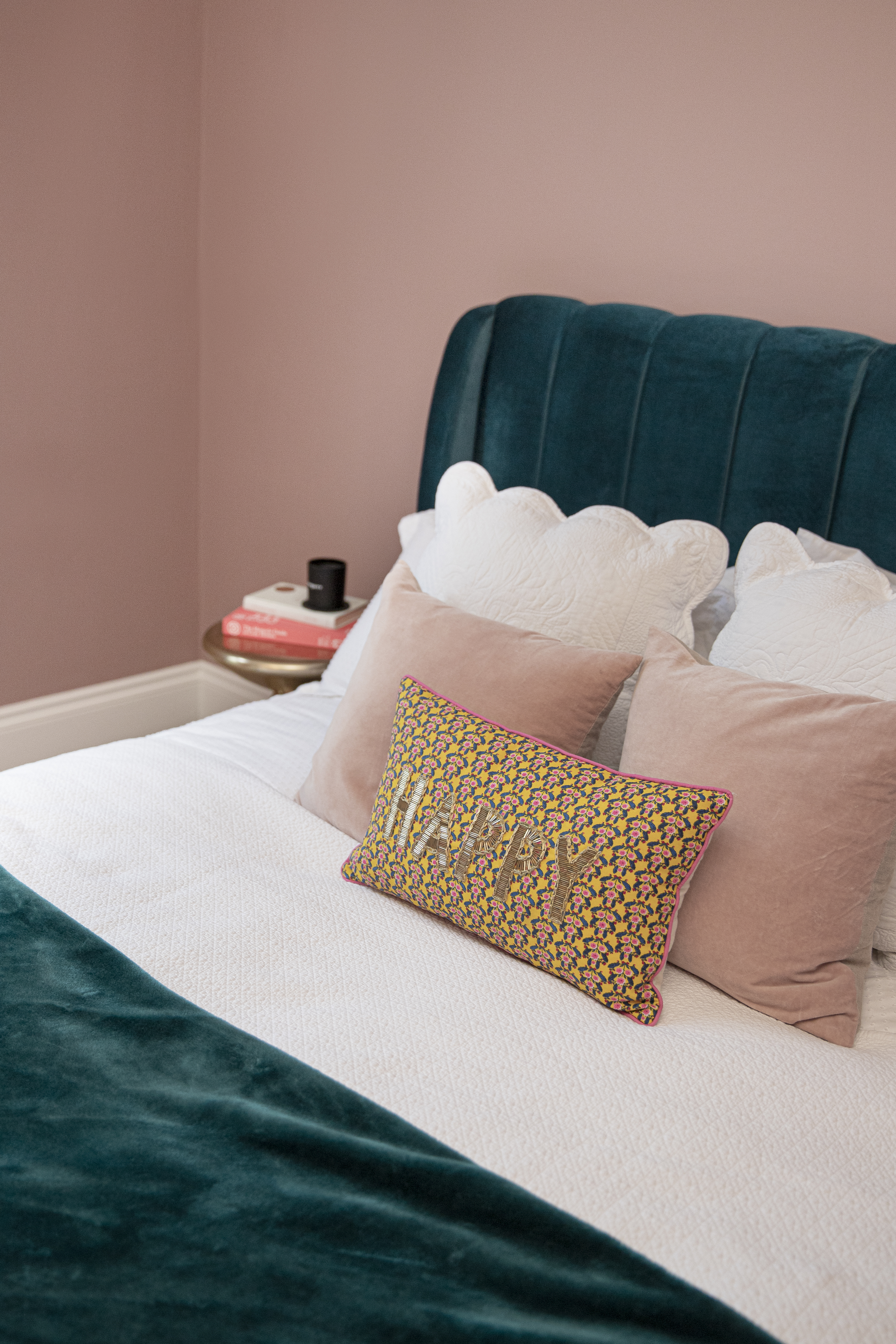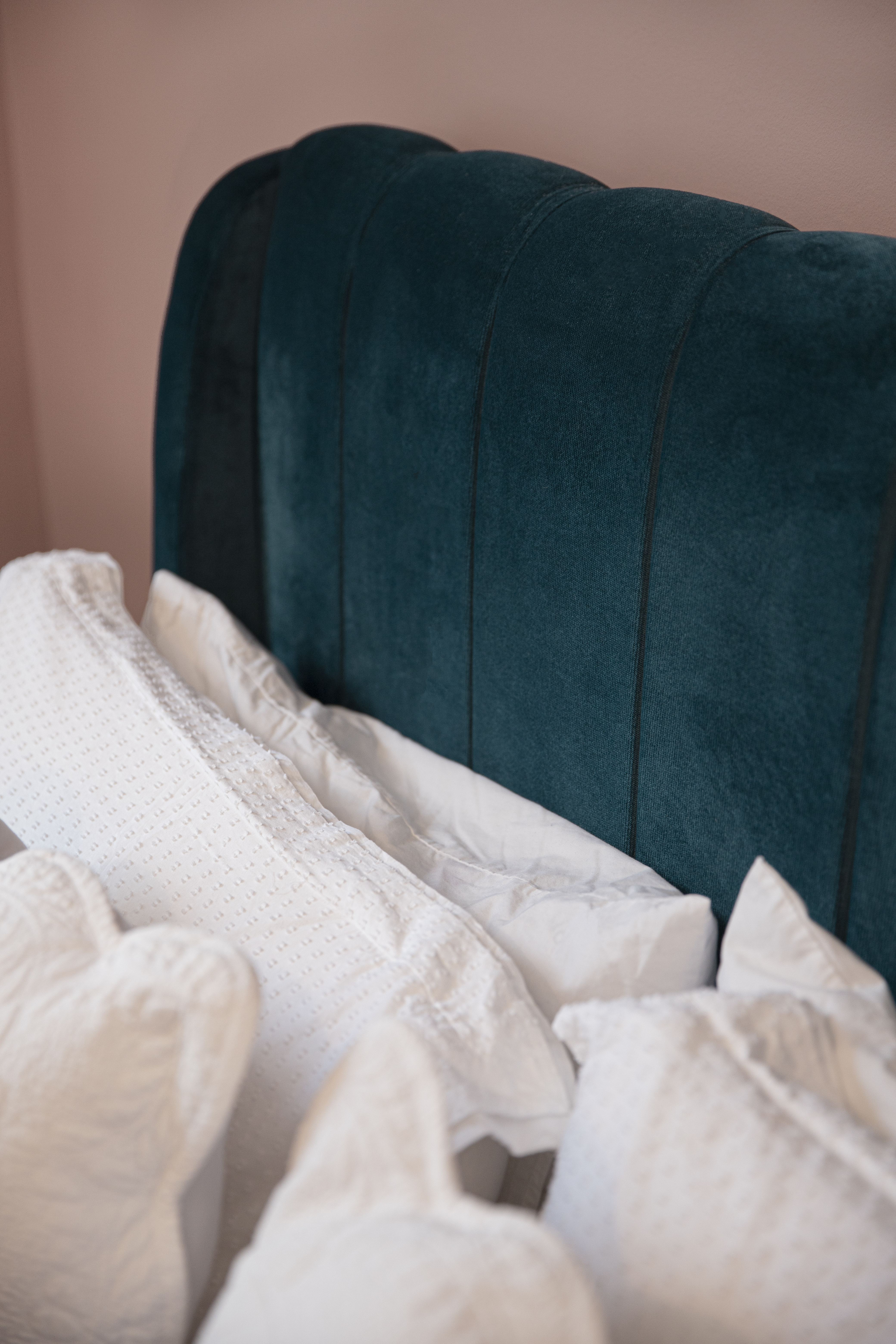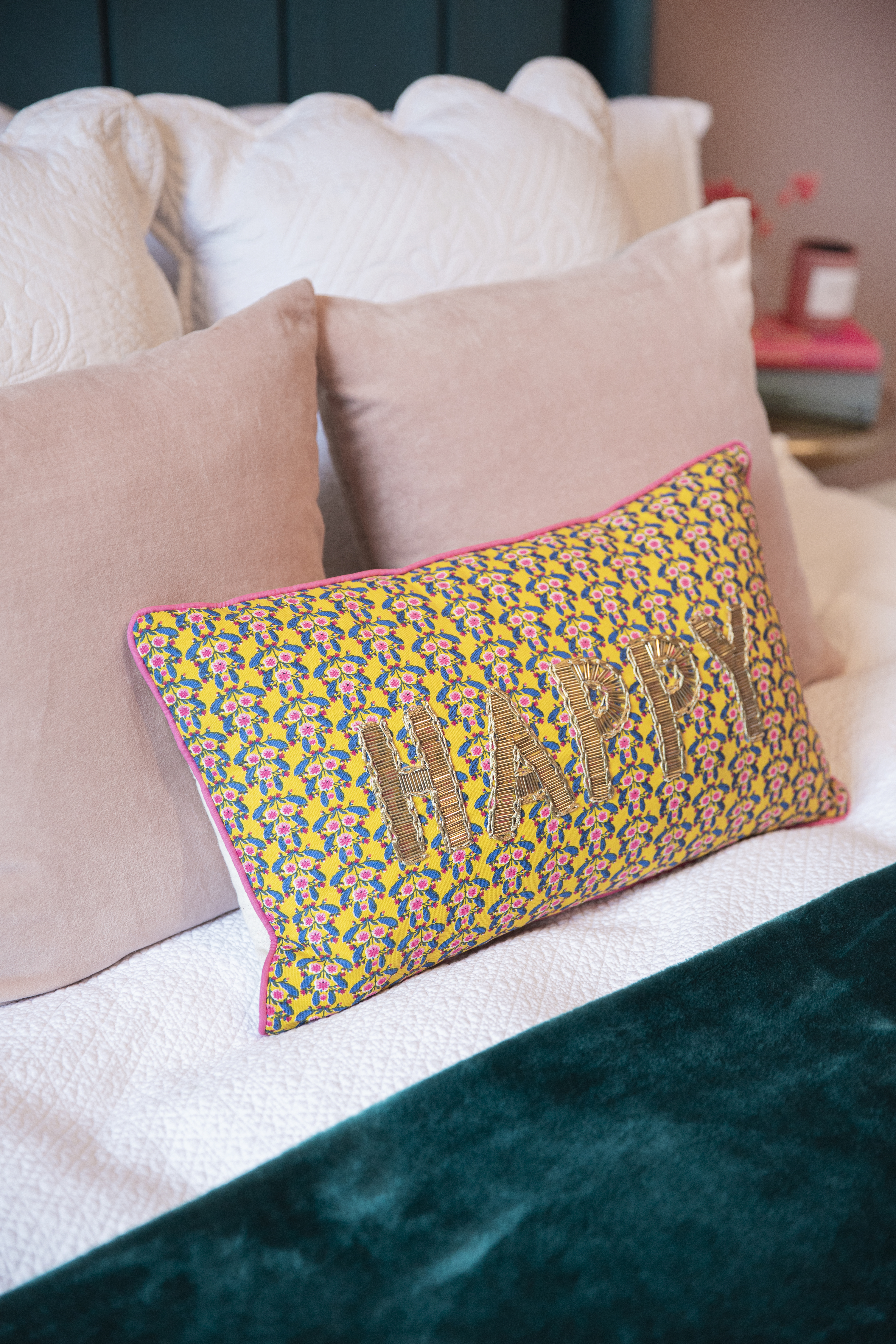 The room was the perfect place to home our previous bedroom's chest of drawers and large gold mirror which (I think) works perfectly! The bedside tables are actually just side tables, but I love the low height of them and how they're a little more subtle as we wanted to keep the space as simple as possible.
Overall I'm so so happy with the look… I'm sure over time it will change again and again, but right now we're so smitten with the bed that actually Seans currently trying to convince me to agree to swopping it with our own bedrooms, so we shall see!
If you fancy a peek at the bed itself or any more info you can find it all >>here<<!