So, when you're reading this I will most likely have ~just~ landed from a sixteen-hour flight…HURRAH! The last time I did a flight that long was back when I went travelling in 2010 – back in the days of zero skincare cares, with only a flight priority of listening to Kate Nash on repeat whilst clutching at the free prosecco…. WELL, times have changed (!) and I plan on spending 90% of this flight moisturizing my face until I can moisturize no more, eating all the free snacks and making sure I have enough books, films and playlists to keep myself busy for every single second of it… The only similarity to 2010 is that I will absolutely ~still~ be listening to Kate Nash…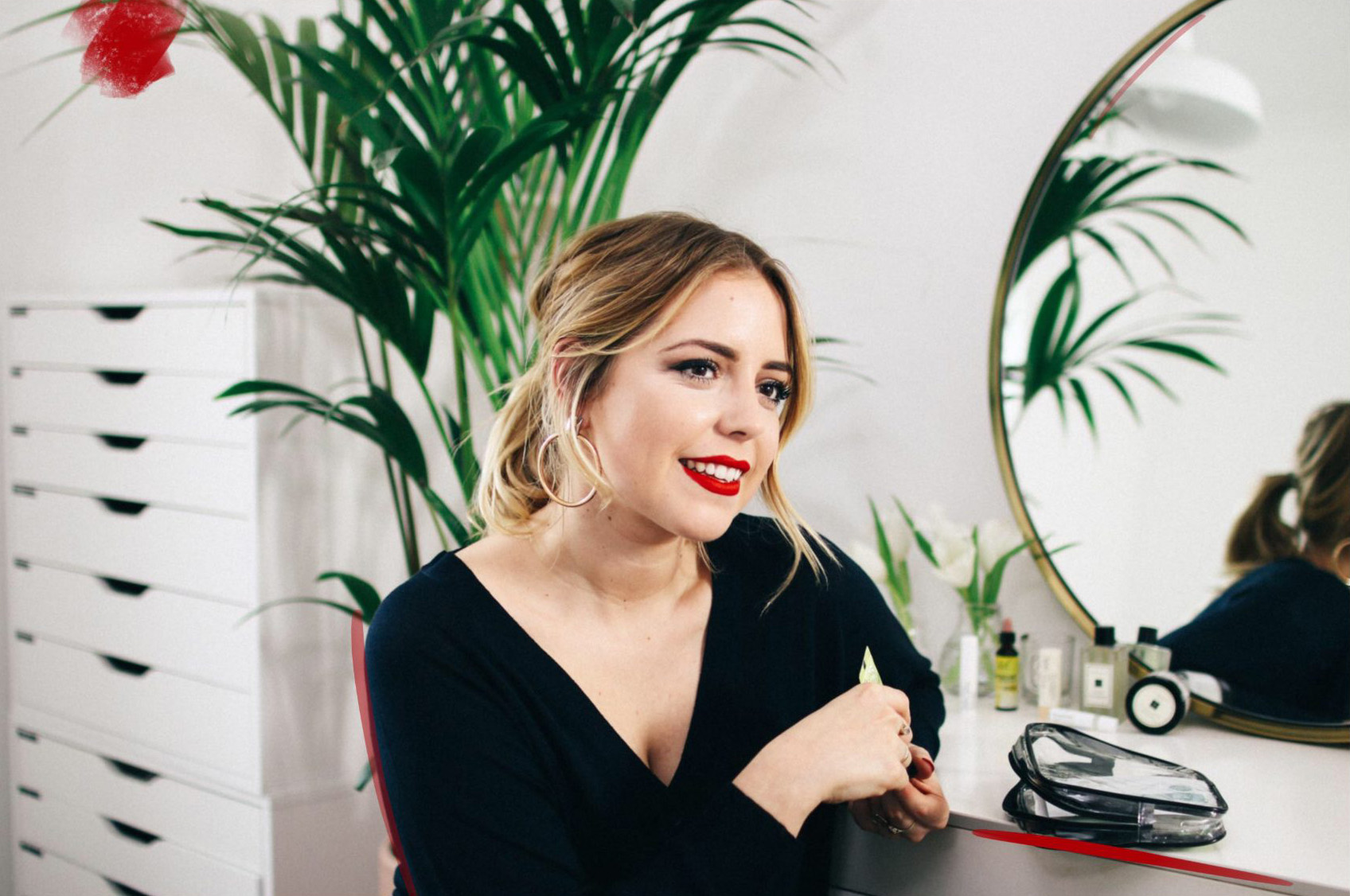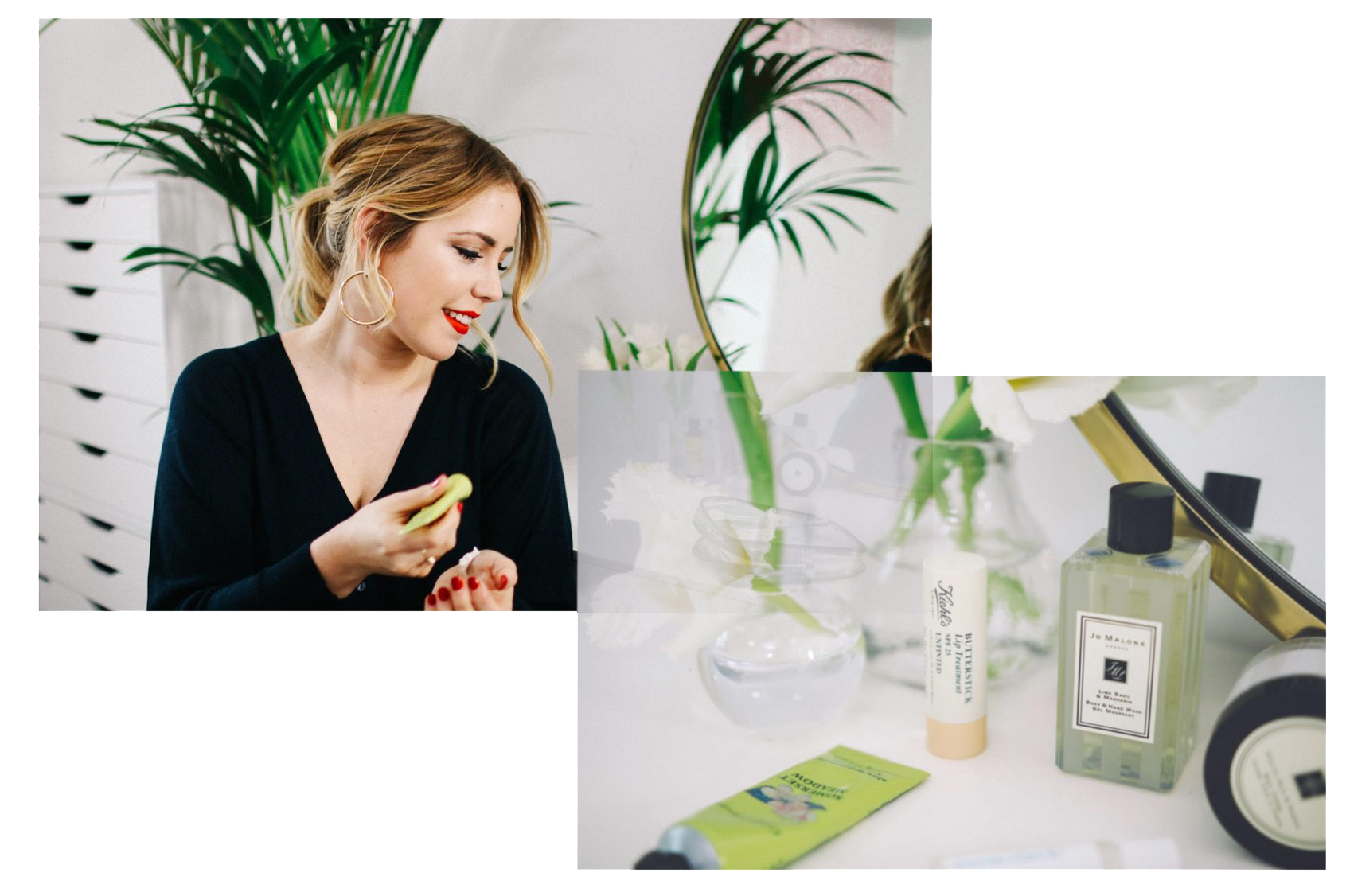 SO, how to know what to bring… I'm a self-confessed over-packer so for this trip gave myself a couple of rules… "No, you cannot bring 14 different lip balms, one is enough… and no you do not need every.single type of deep sleep spray you can buy, you're gonna sleep just fineeee" you get the gist, I kinda prep for every situation, times ten… So, I've cut it down, stripped it back, and am taking only what I think I will use and (need).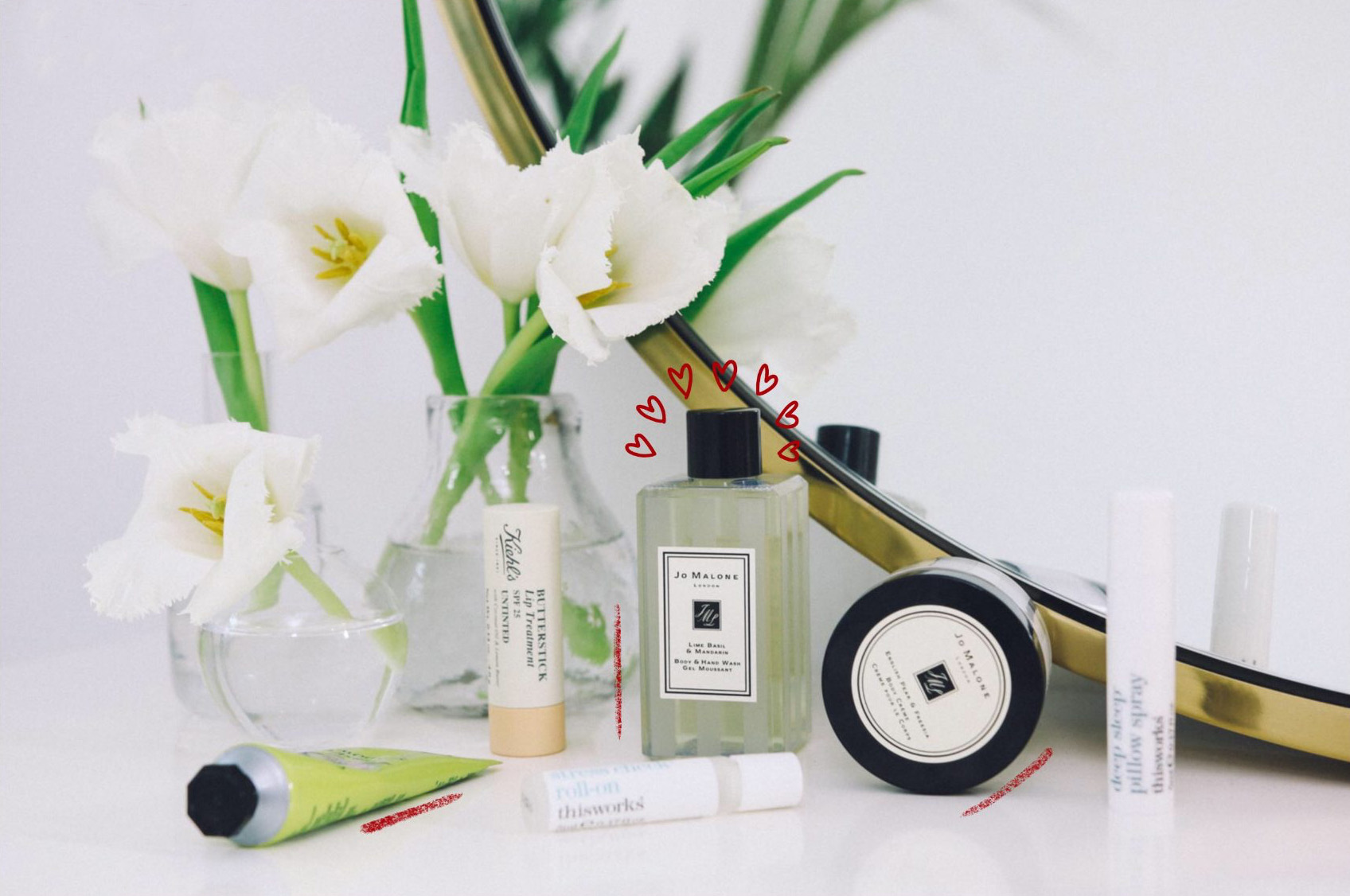 Onto the products, skin care in particular! I've become that person who unapologetically scares the entire plane shitless by wearing a #stunning sheet mask approximately five minutes into the flight – Soz to the person behind… My dry skin + flying = disaster so I've made sure that all my products are super moisturizing. From head to toe, I'm bringing this mini Jo-Malone body creme, the Origins "Drink up" mask and obvs my fave Lamer Moisturiser!
Also coming along for the ride is this Khiels lip balm, this snazzy "Somerset Meadow" Crabtree & Evelyn hand cream – spoiler, it smells like HEAVEN. Oh, and did I mention sleep spray? i.e my favourite thing in the world… There was no way I was getting on any flight without my "This Works" Pillow spray and roll on. It's the ~best~ if you get a lil anxious like I do, and even better if you need a little help nodding off.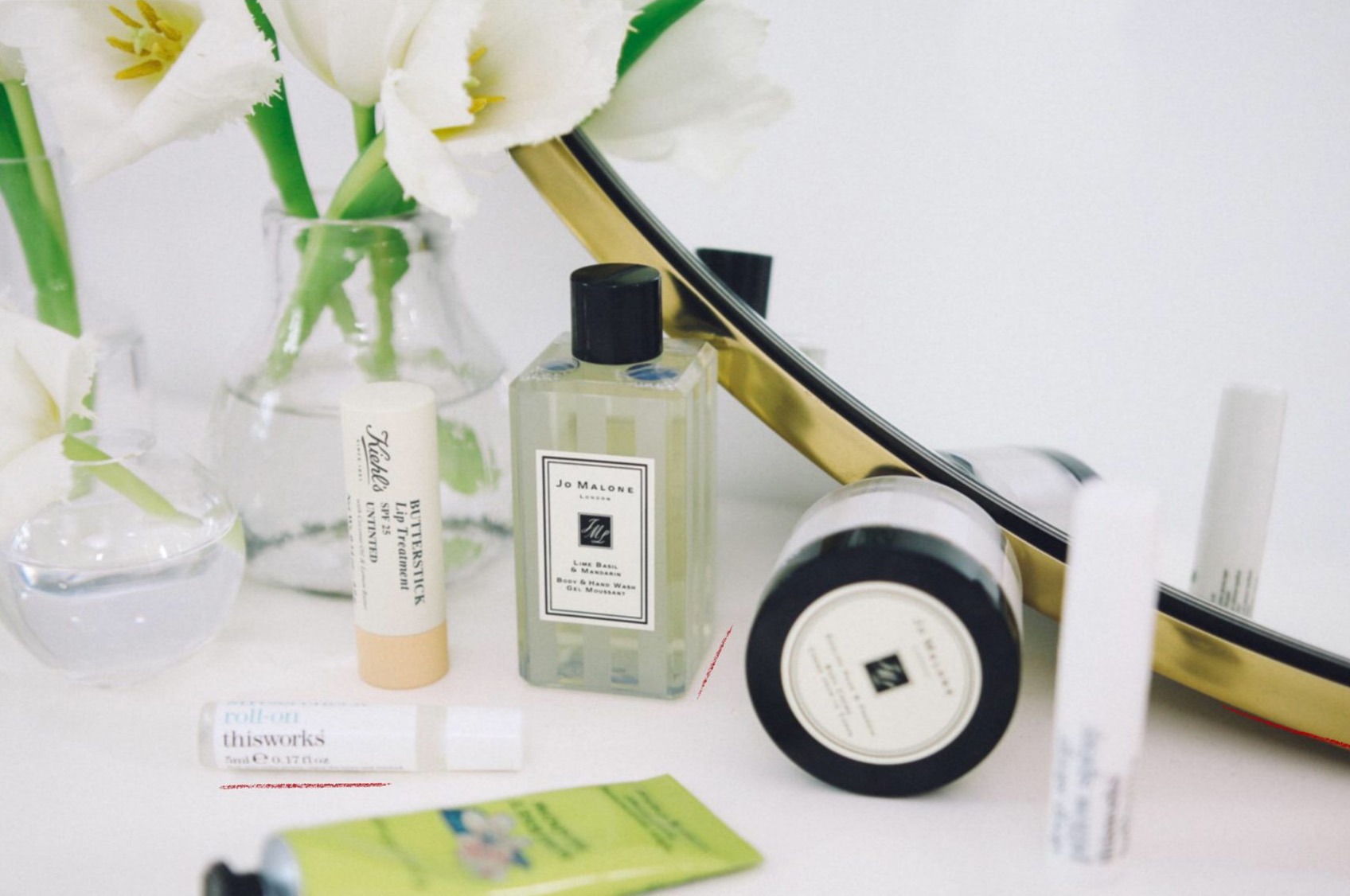 Basically I've bought everything I love in mini-form… & top tip, if you can't find it in mini, or have a product that needs to be used up, >> these << types of mini plastic containers are ~amaazing~ Not only do you get to bring all your faves with you, but you can do it knowing they will definitely be allowed in ya hand luggage!
SO, I think that's it for now, I'll have to do a lil "update post" on what I found most handy on the plane and the bits I didn't end up reaching for, but fingers crossed I land moisturized, calm and filmed out! What are you're fave flight essentials?