This time last year all I could think about was "in a year's time we're gonna be in the house for Christmas," and here we are! The time has absolutely flown by, and I'm so excited to finally crack open the decorations out of the loft and get decorating.
SO, one (or two) Pinterest boards later and here we are with a house full of decs and the tree finally up 🌟 We're a bit all over the place when it comes to the decorations themselves – some are pieces we've had for years, and others are more recent purchases as this year we had a few more rooms to fill which meant a trip to the shops!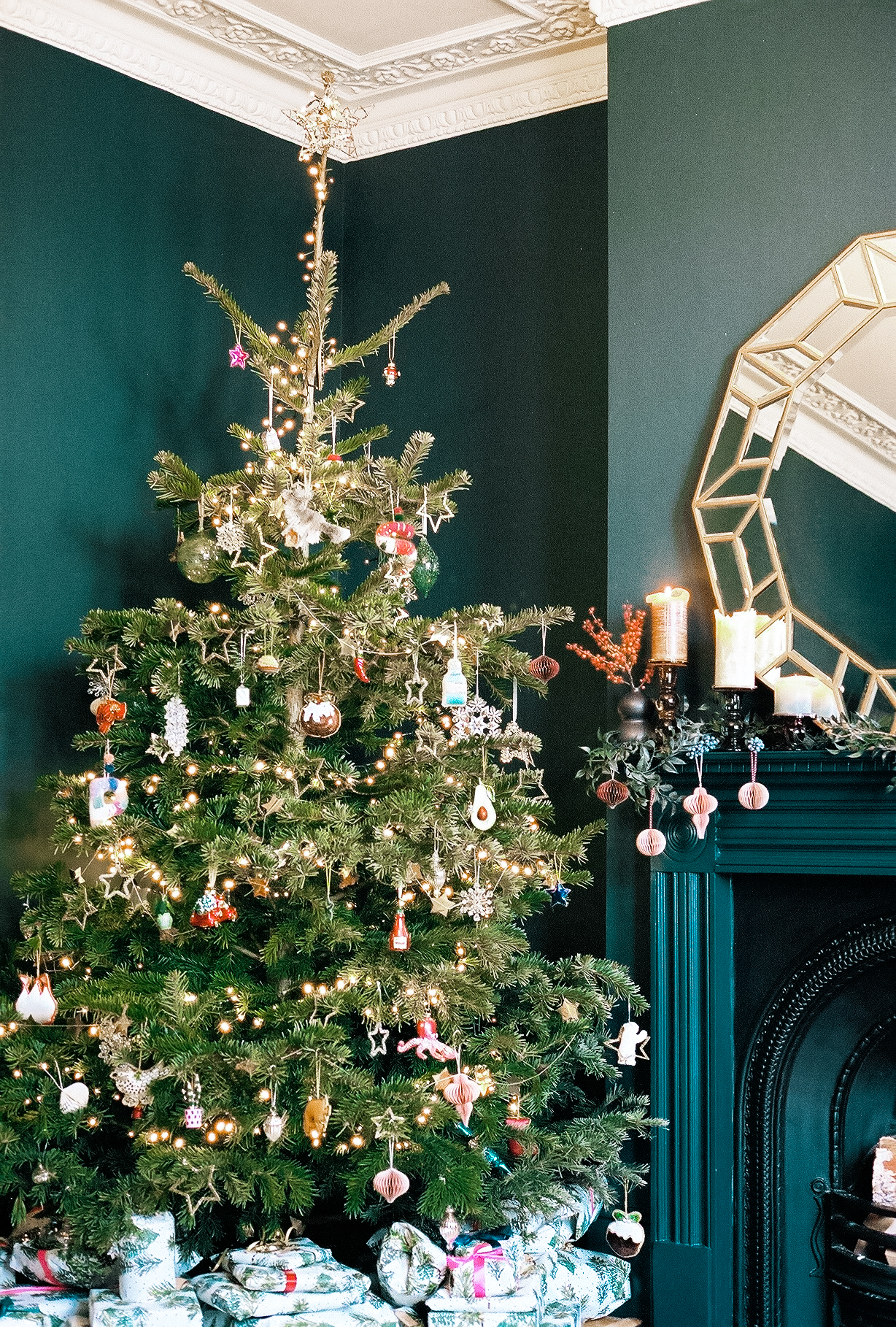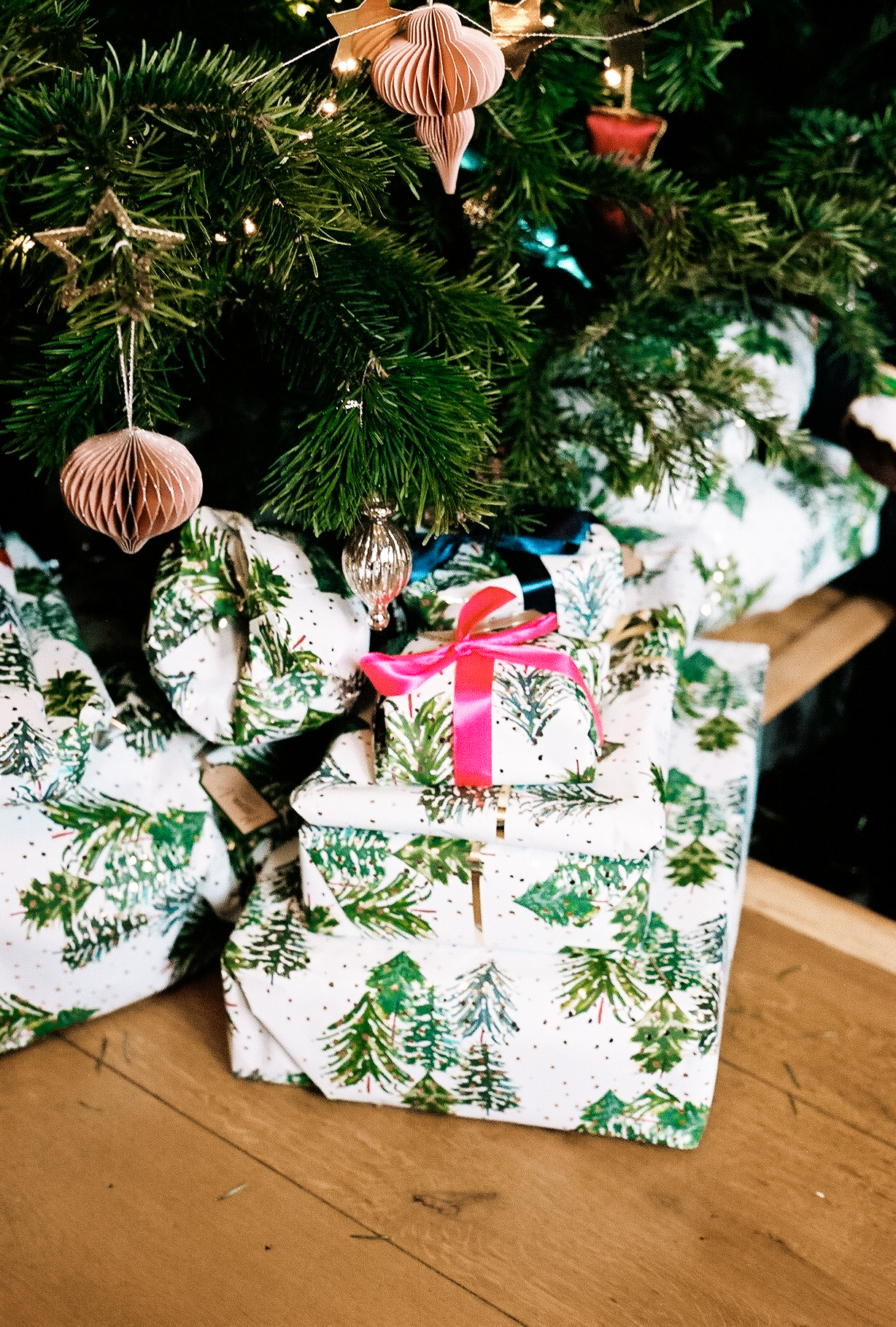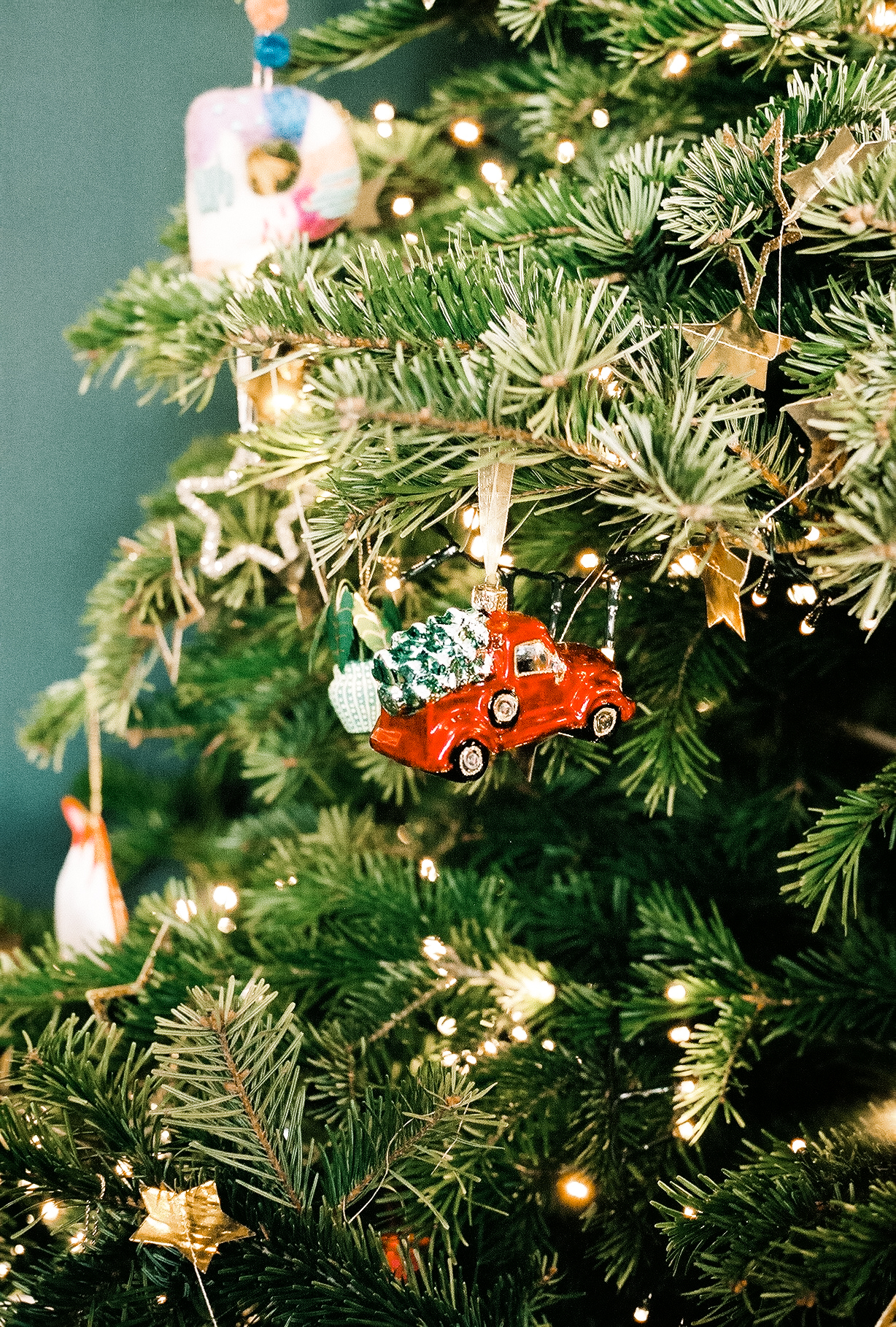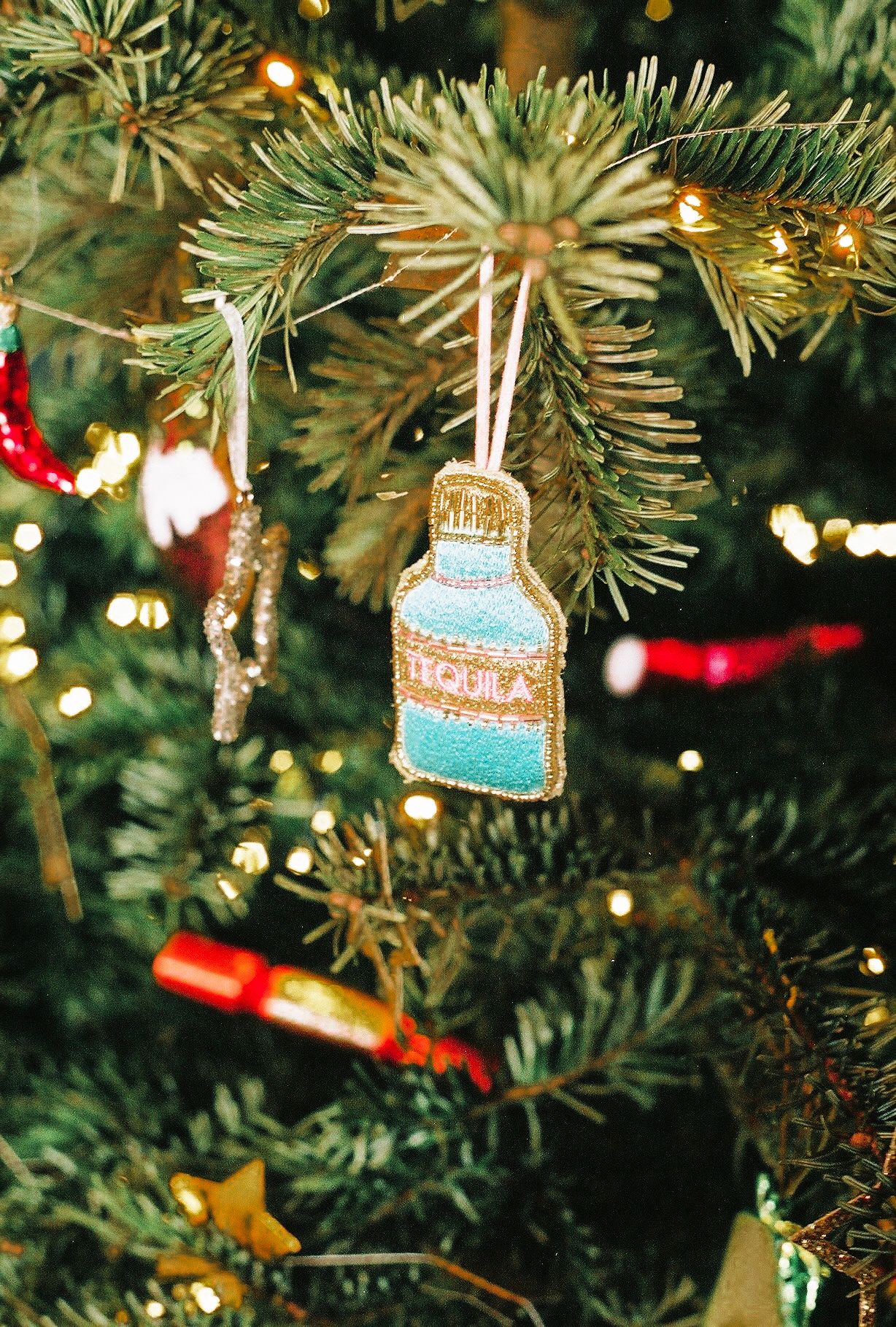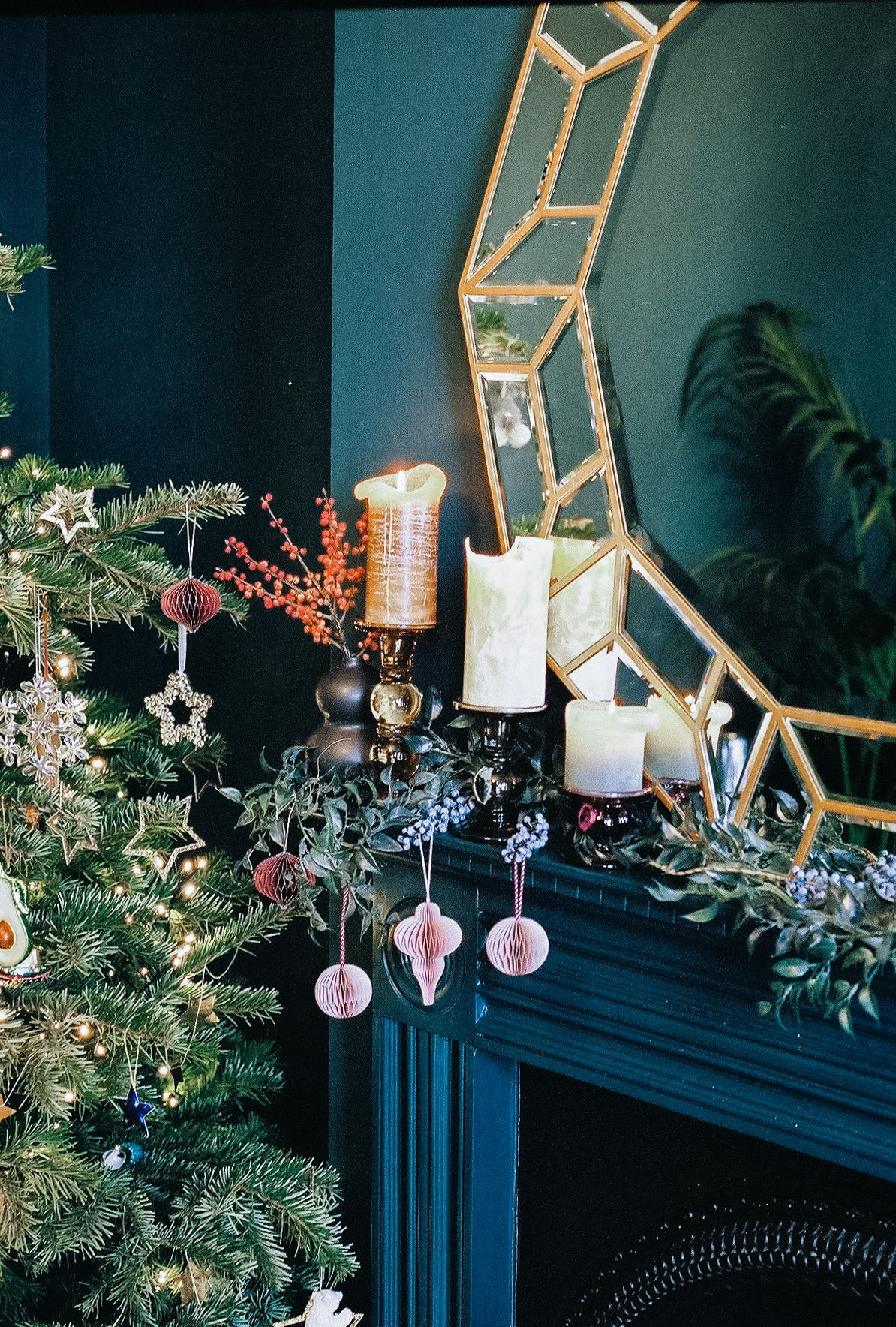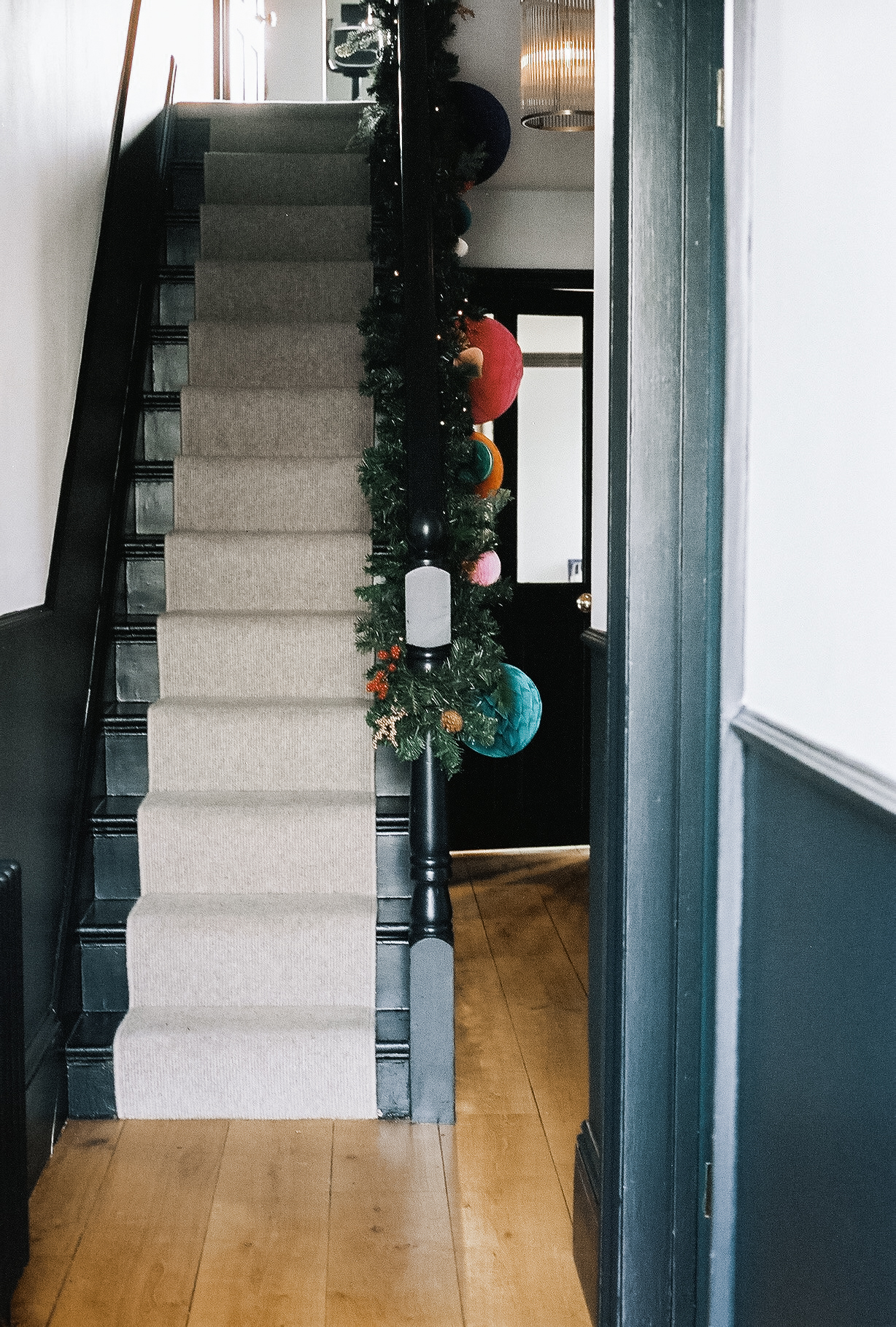 Starting with alllll the green, we went for a mix of real and fake foliage this year. I thought bigger Christmas decs such as the stars and the fireplace would work perfectly with artificial pieces meaning we can then use the same piece time and time again. And then thought the smaller areas like our lounge shelves would work well with real that could be left to dry out and last all of December! I love the mix and love that most pieces will be used year after year!
The lounge and tree itself are basically just a lovely mix match of all the decorations we've collected over the years. I did pick up these new gorgeousssss candlesticks are from Trouva – I'd been umming and arring over them for a couple of months and finally decided I needed them, and thankfully they're even more lovely in real life. Will 100% be keeping them up all year round!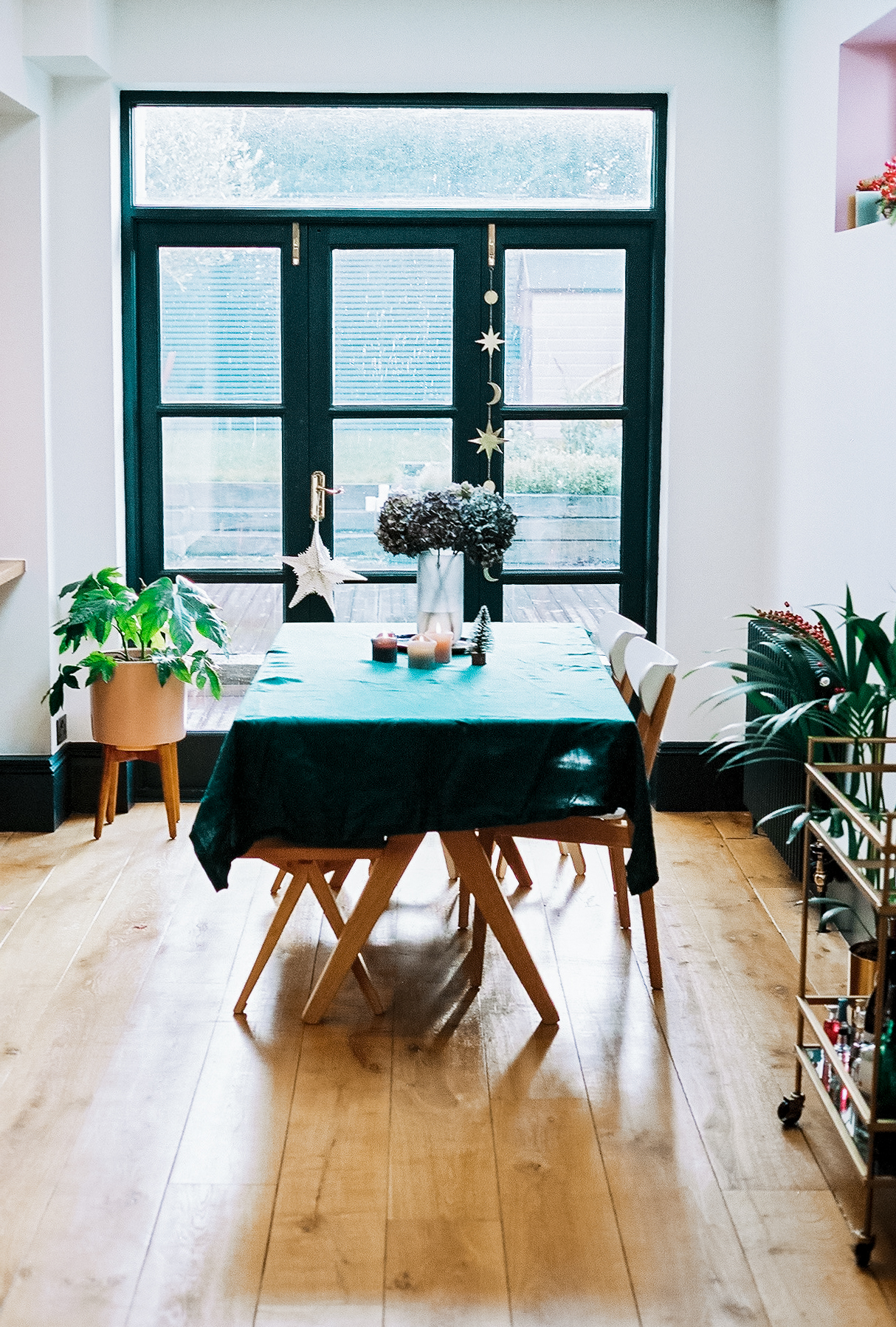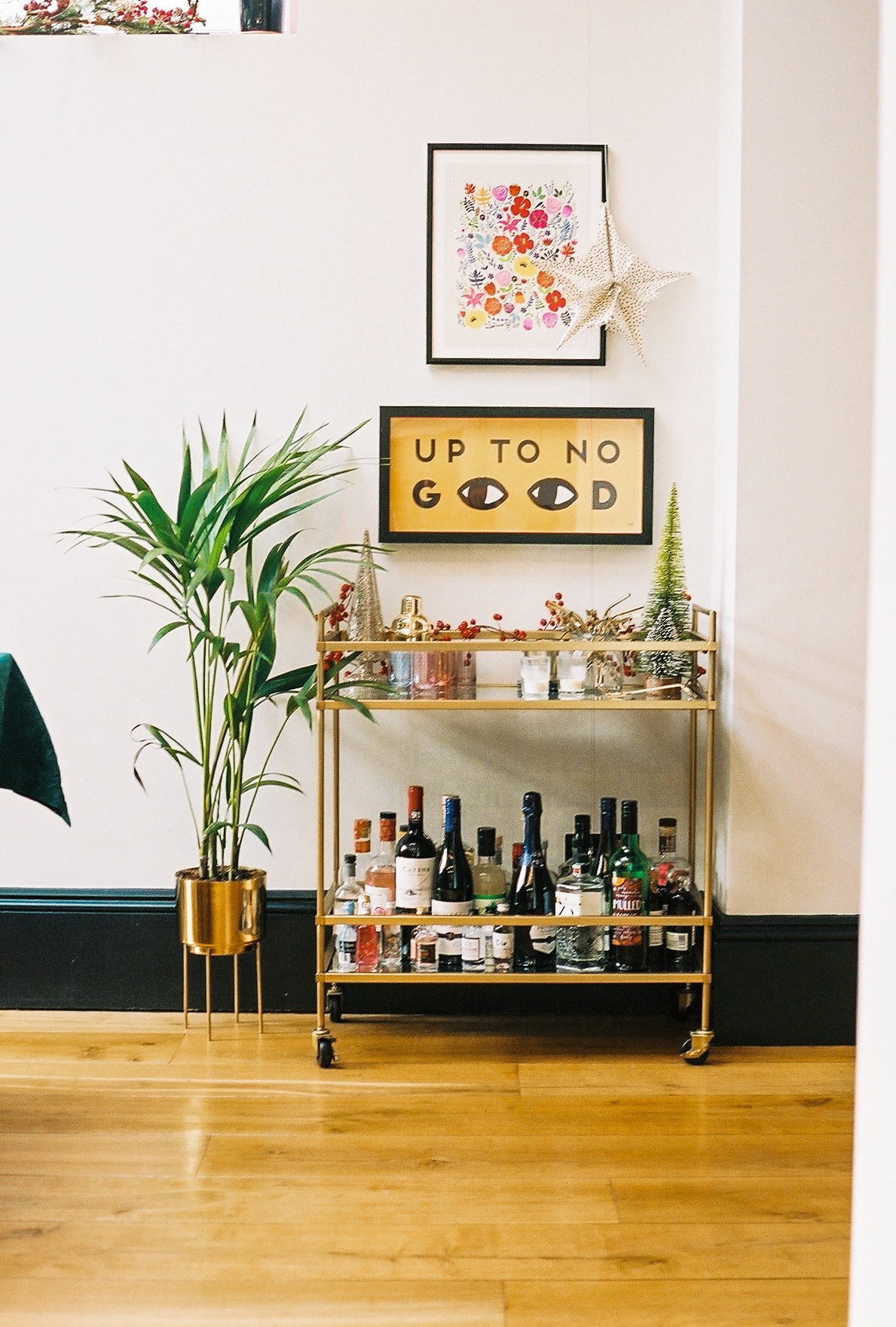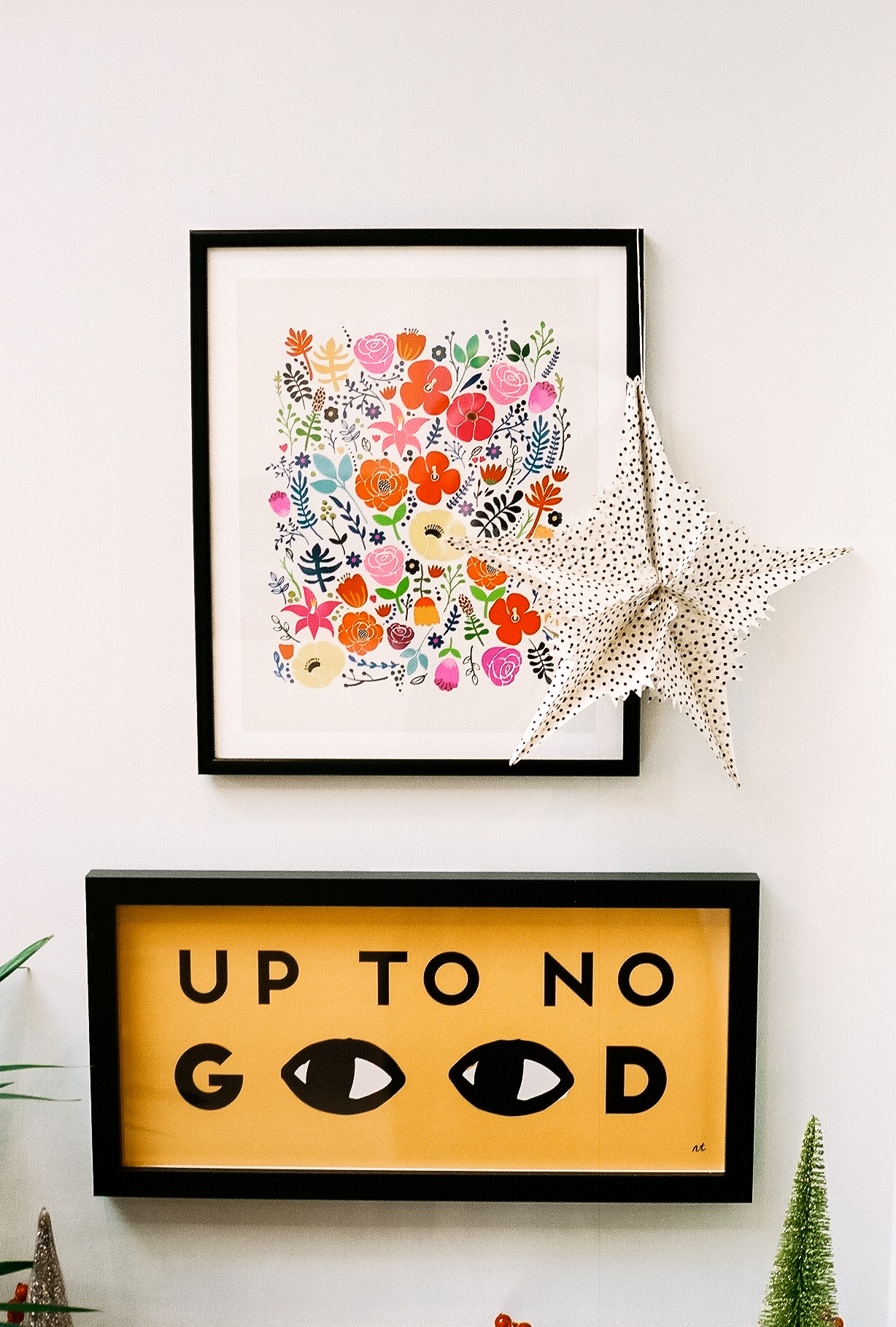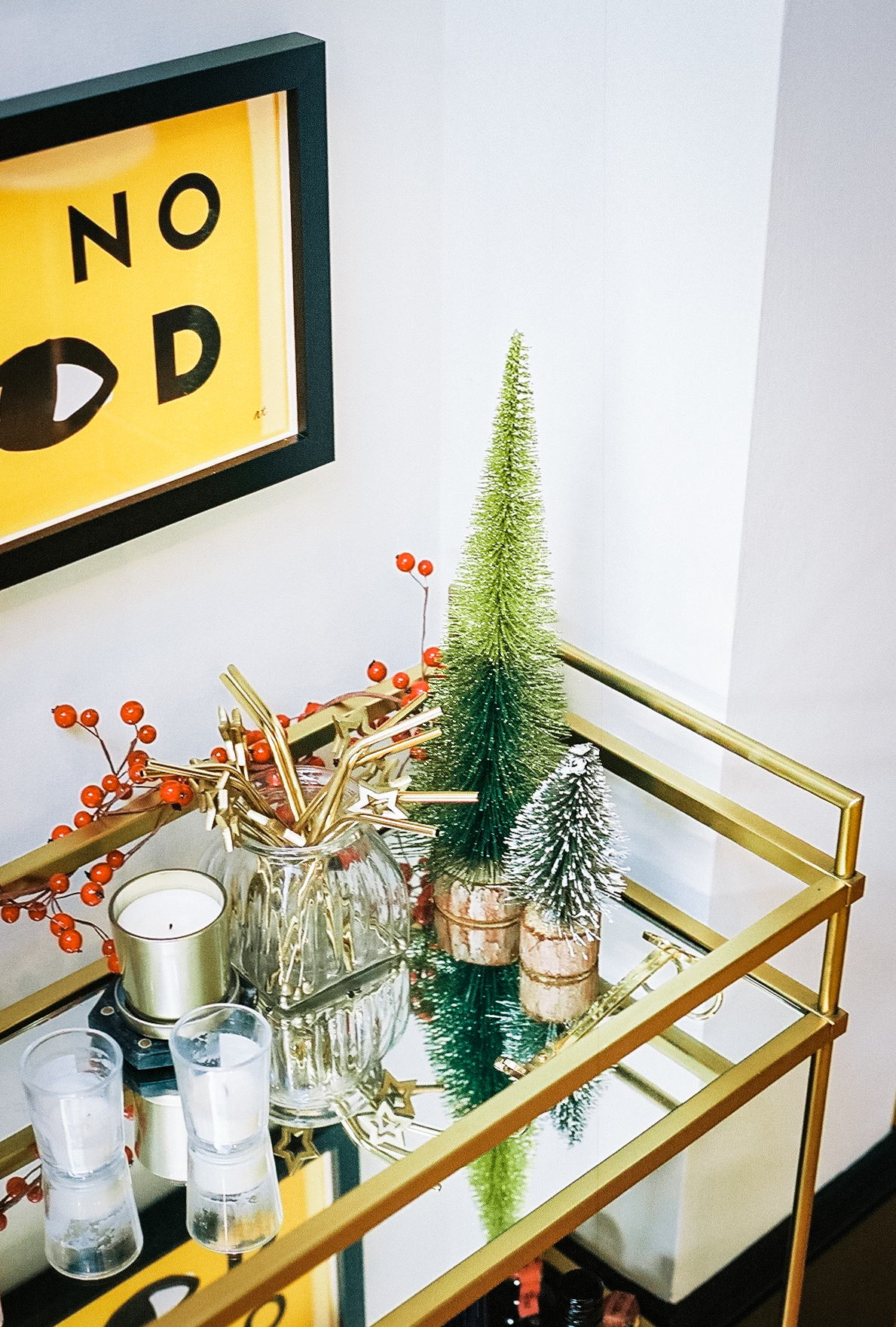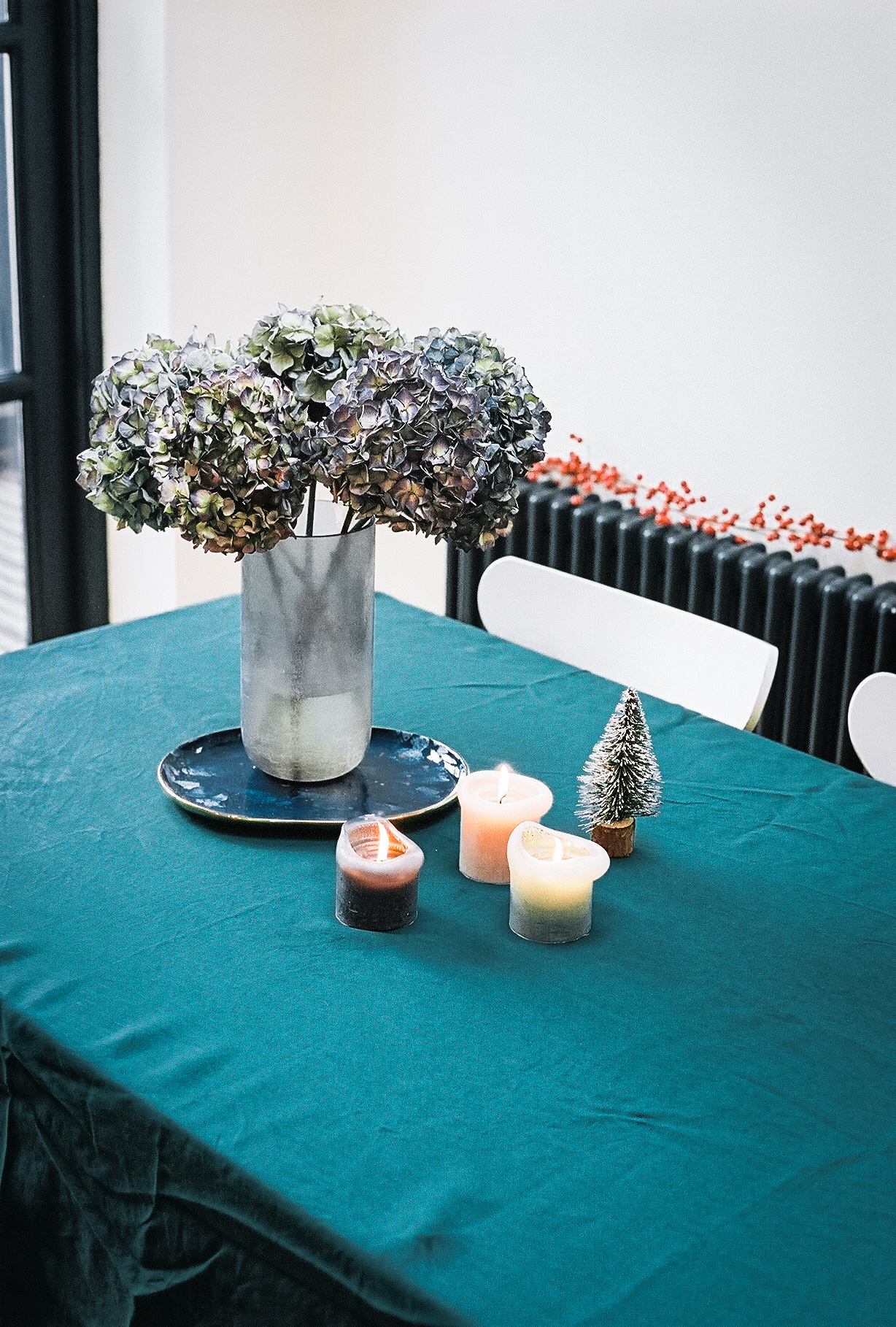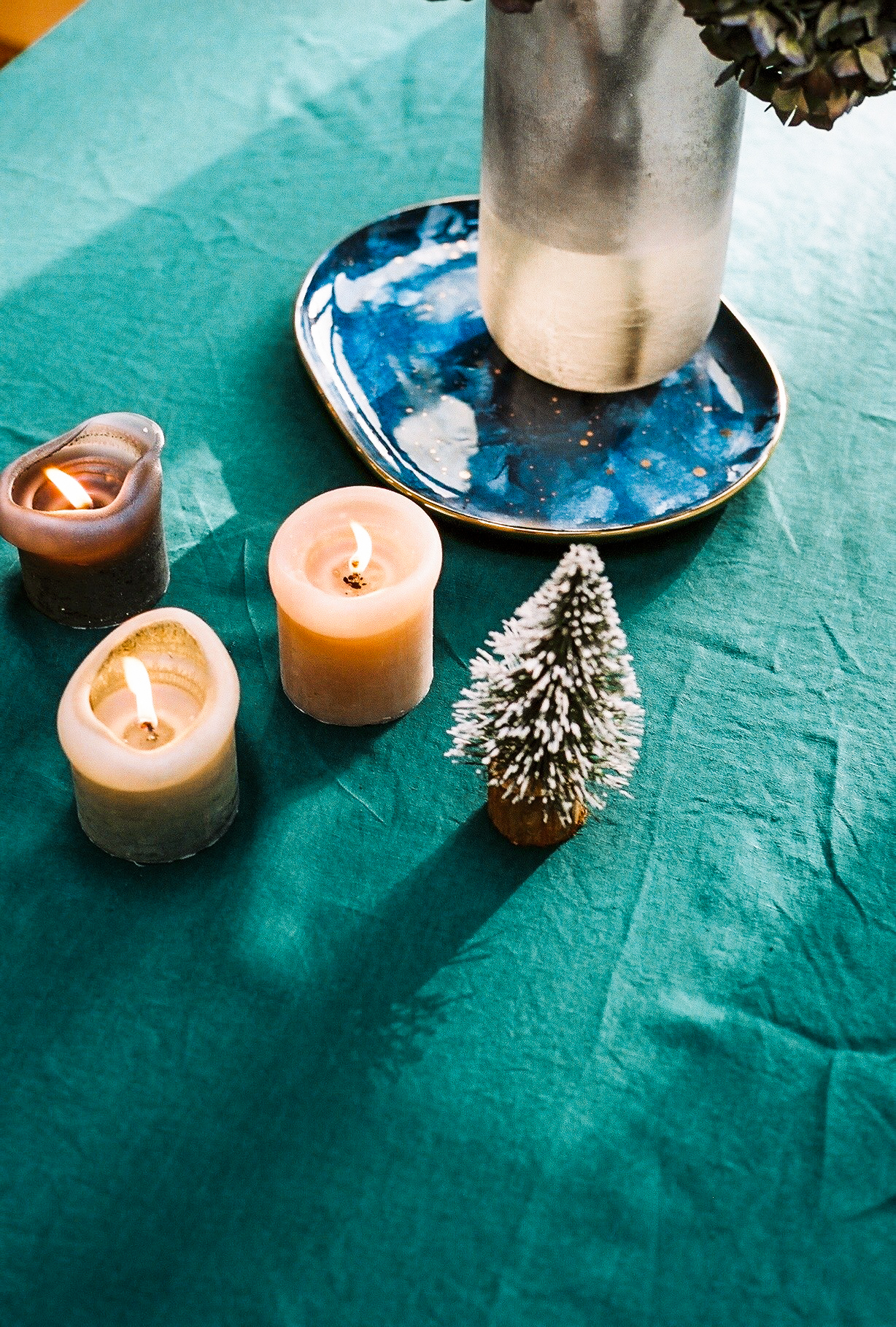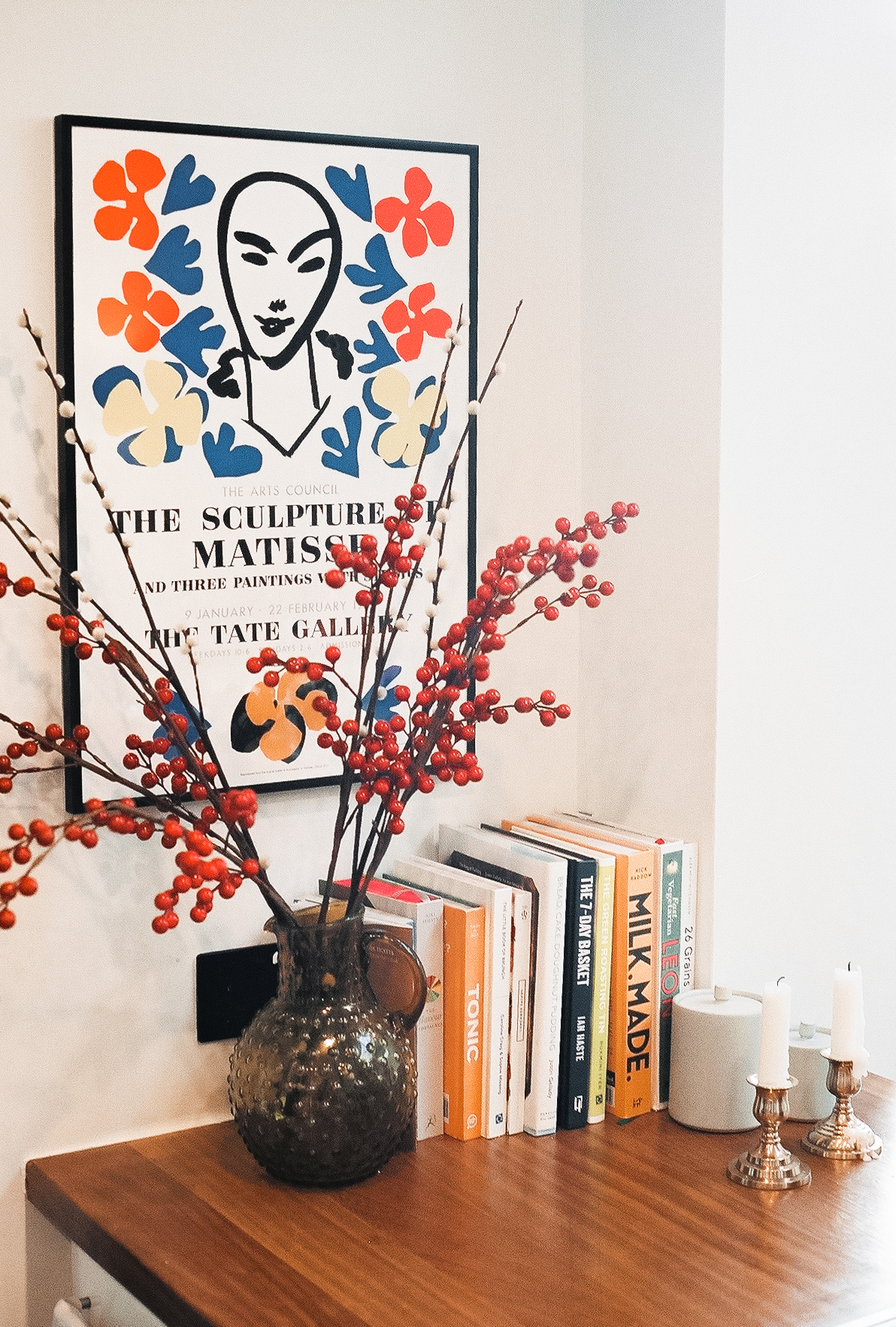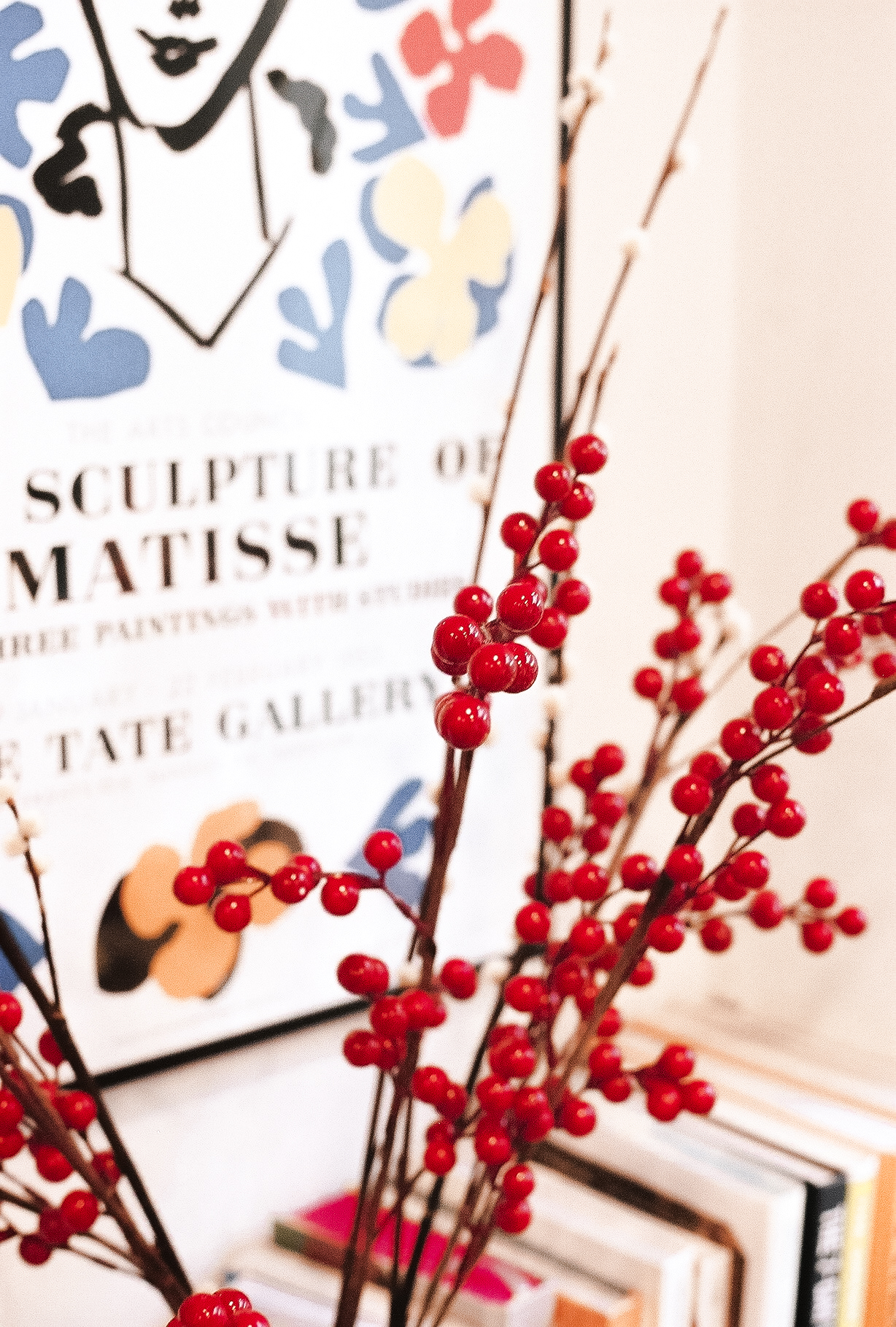 Moving onto the stairs! We saw a photo of an amazing stair railing on Pinterest a couple of months ago and I decided to give (a much smaller version) a go and I'm so happy with it! It's basically two very cheap garlands mixed with a tonne of these lovely paper decs from Etsy. Love the look, and it's great as our hallway is quite narrow and dark, so it brightens it up, which is lavvvely! Sadly it was super dark on the day I was shooting this but I'll pop some picks up on my stories!
Other decorations include allll the fairy lights, a TONNE of candles and a few of these lovely mini trees which were a mix of John Lewis, Burts and Asda!
Woo! Okay, I think that's eveything – let me know if you have any questions about anything in particular ♥️