A Couple Of Thoughts On Transitional Dressing.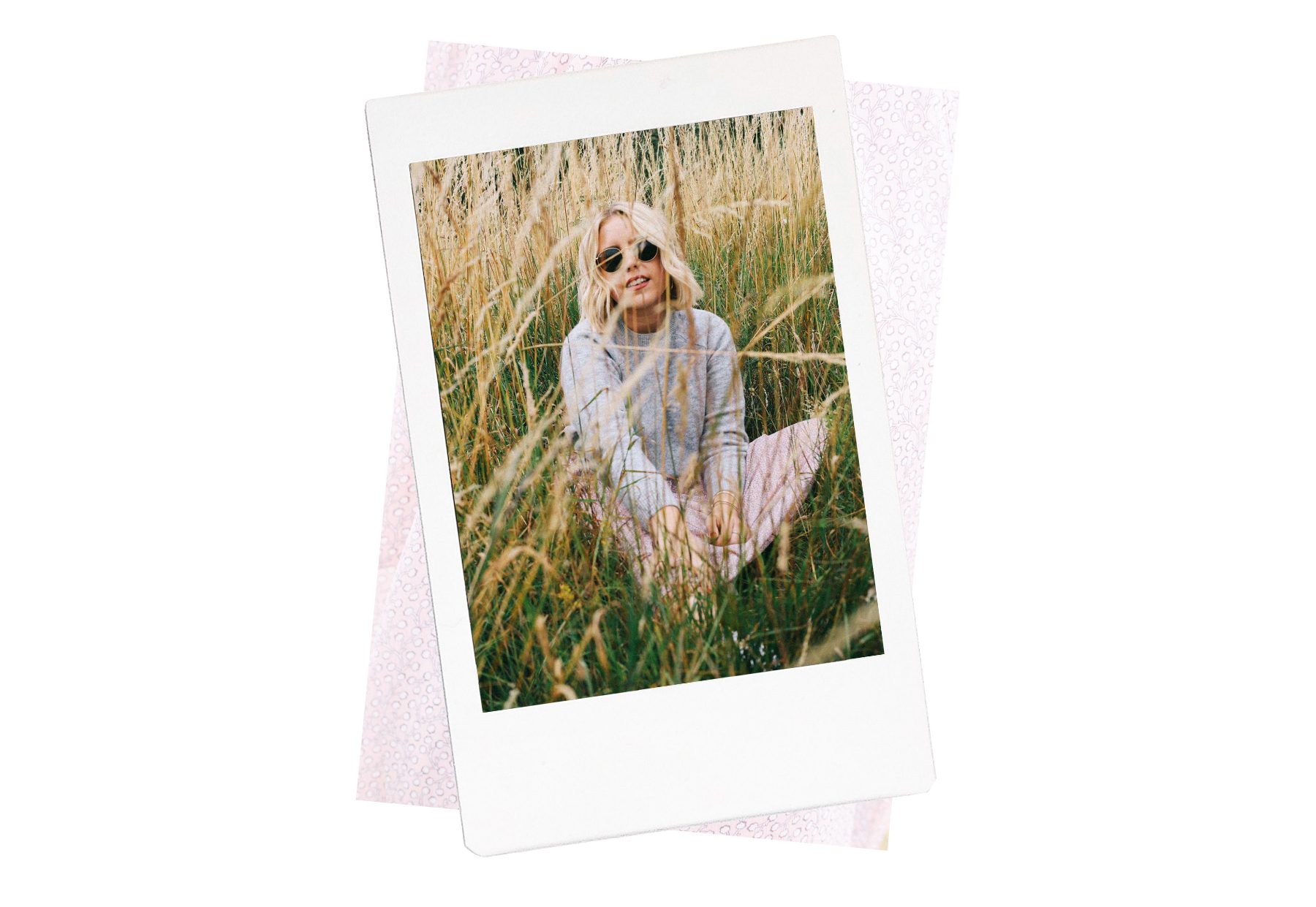 Hello, hello, hiya, heyyyy. Happy Thursday you lovely bunch, I hope you're having a fabulous one. We've just got back from a very spontaneous five days in the sun and were greeted home with rain… IKNOWright, rain!!! We've had a good run this summer, but suddenly the evenings seem a lil darker and the air a lil colder and you know what, I'm okay with it. We've had the most gorgeous summer so far and I've enjoyed every second of it… but, I would be lying if I said the sound of rain, and the idea of Autumn doesn't make me just a tiny, weeny bit excited…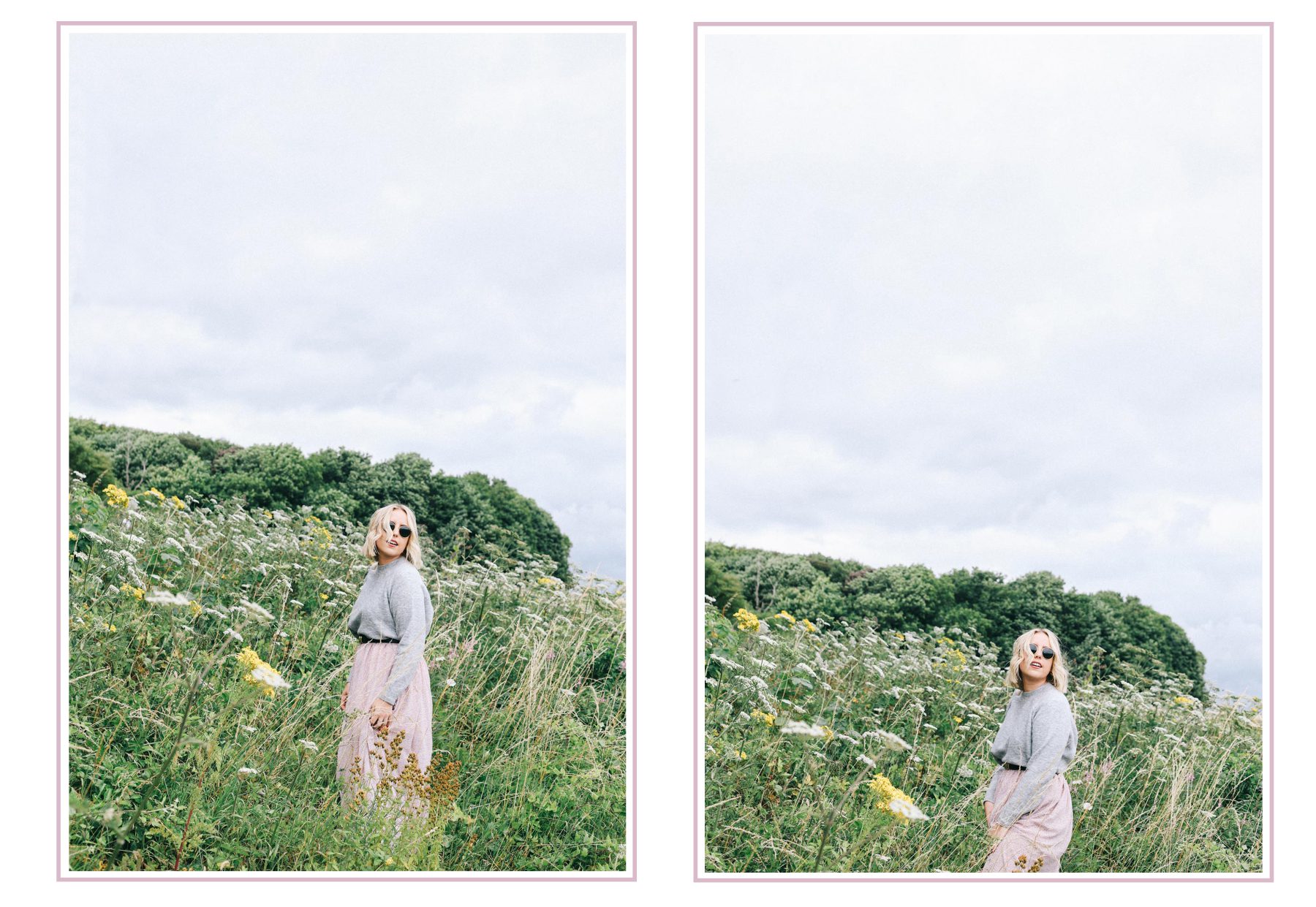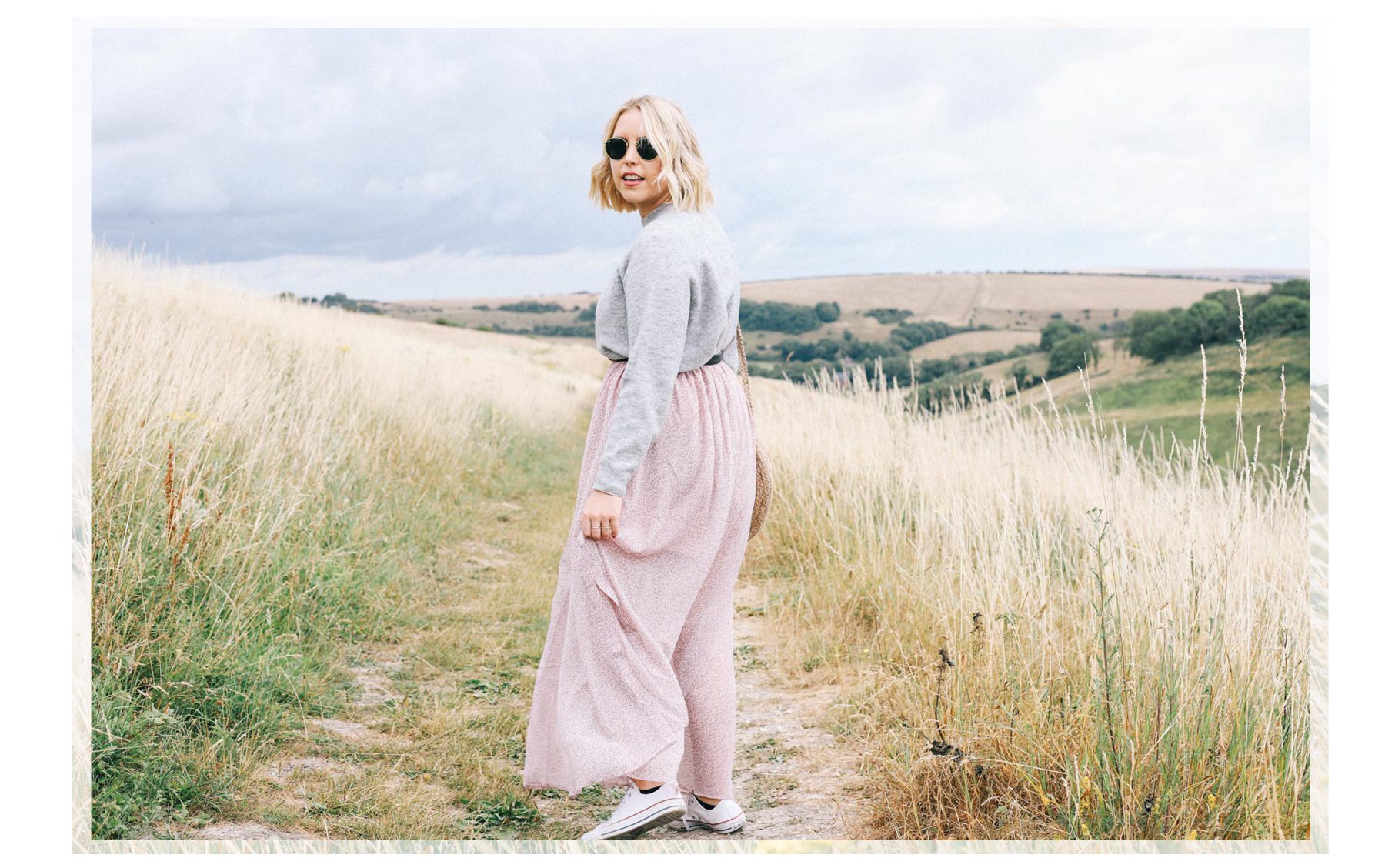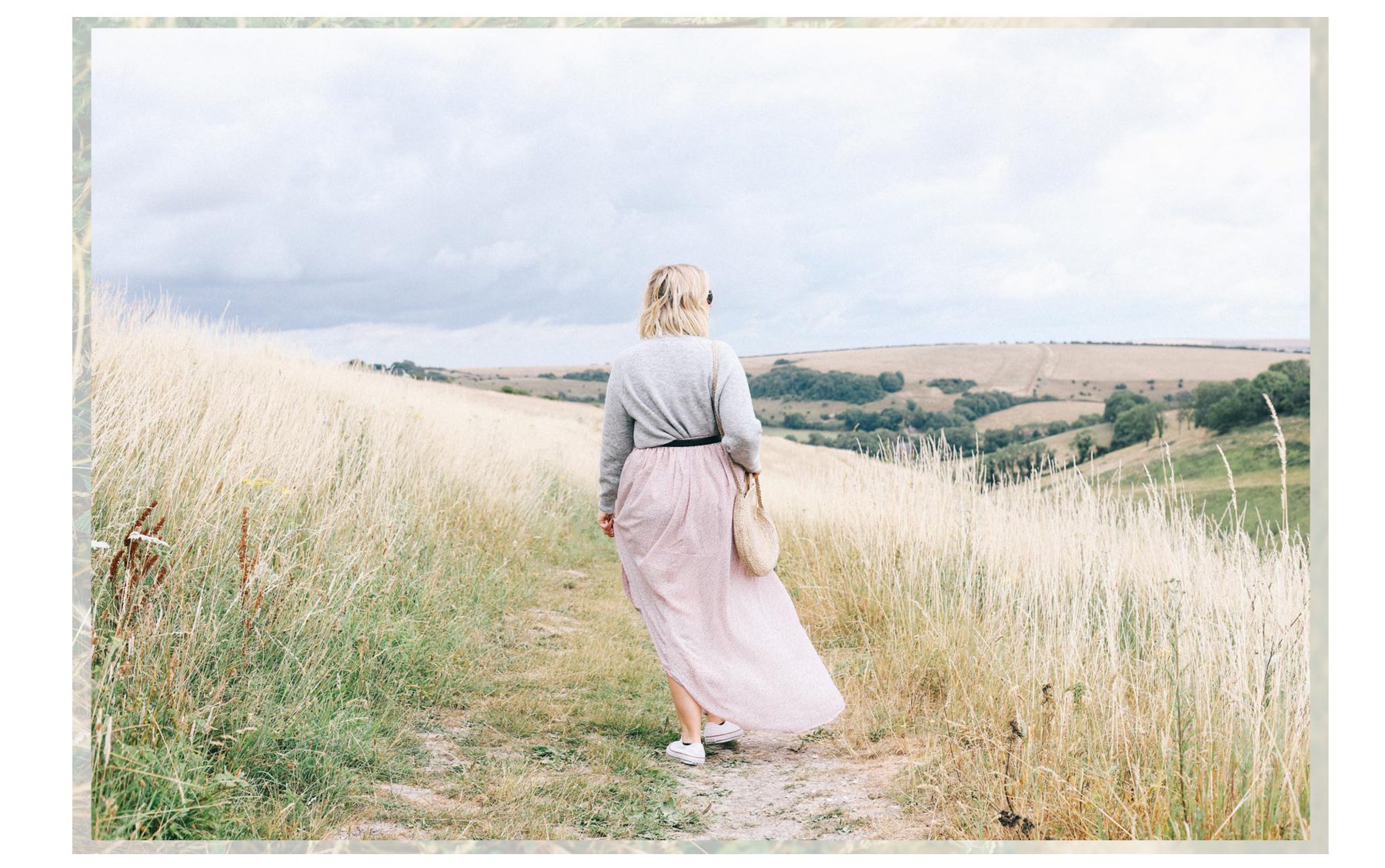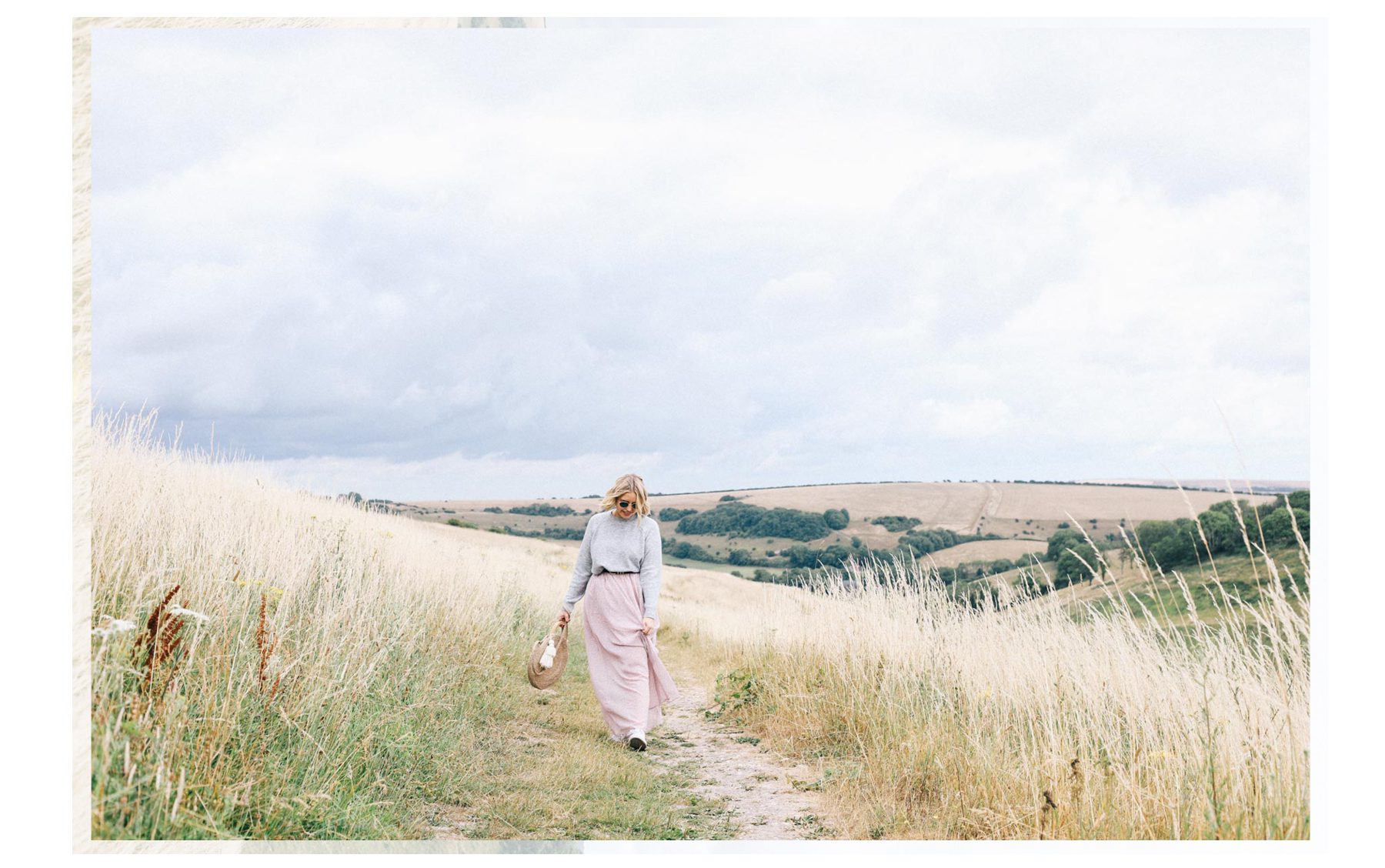 ANYWAY, let's shake that off for now…. we've got a little while until Autumn is well and truly here and this post was most certainly not shot on a rainy day… Let's stick with summer whilst it lasts, and in the meantime get that "in-betweeny", transition dressing under control. You know the kind, when the BBC weather app is full of LIES, and you don't know whether to dress for the beach or the dig out your fave winter hat from under your bed…
I'm actually a big ol' fan of transitional dressing, I love pairing a super summery skirt with a jumper, literally meaning you're ready for anything. Too hot? Whip the jumper off, too cold? Add a jacket… It's a real win-win situation….
It's all about being prepared whilst wearing an outfit that you love. I'm big on the whole baggy jumper layering vibe, be it with a skirt, over a jumpsuit, or even a midi dress. I think baggy on baggy is actually super flattering and I love how you can turn a what was quite "dressy" piece of clothing into something super comfortable and relaxed, giving it a whole new meaning.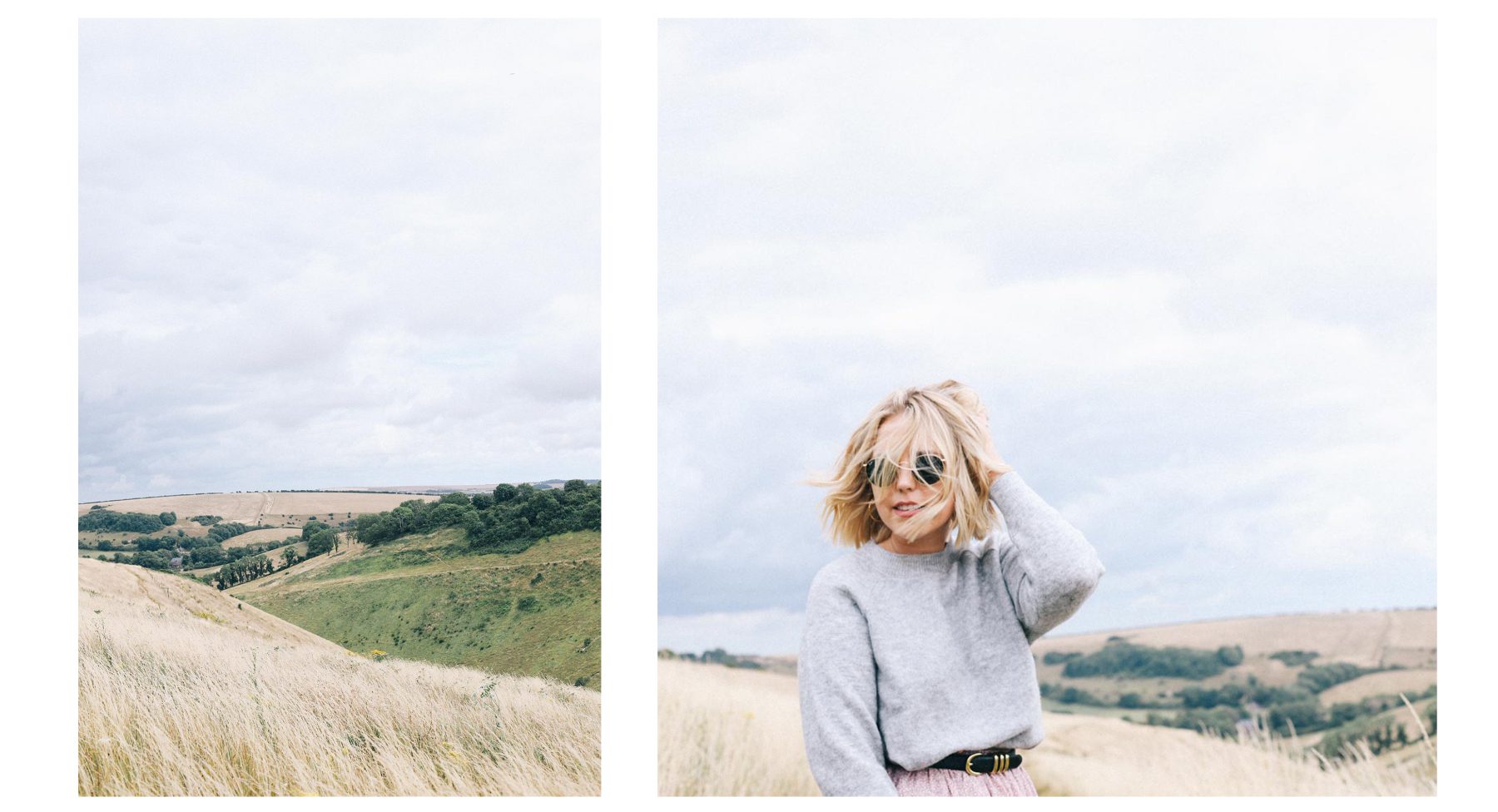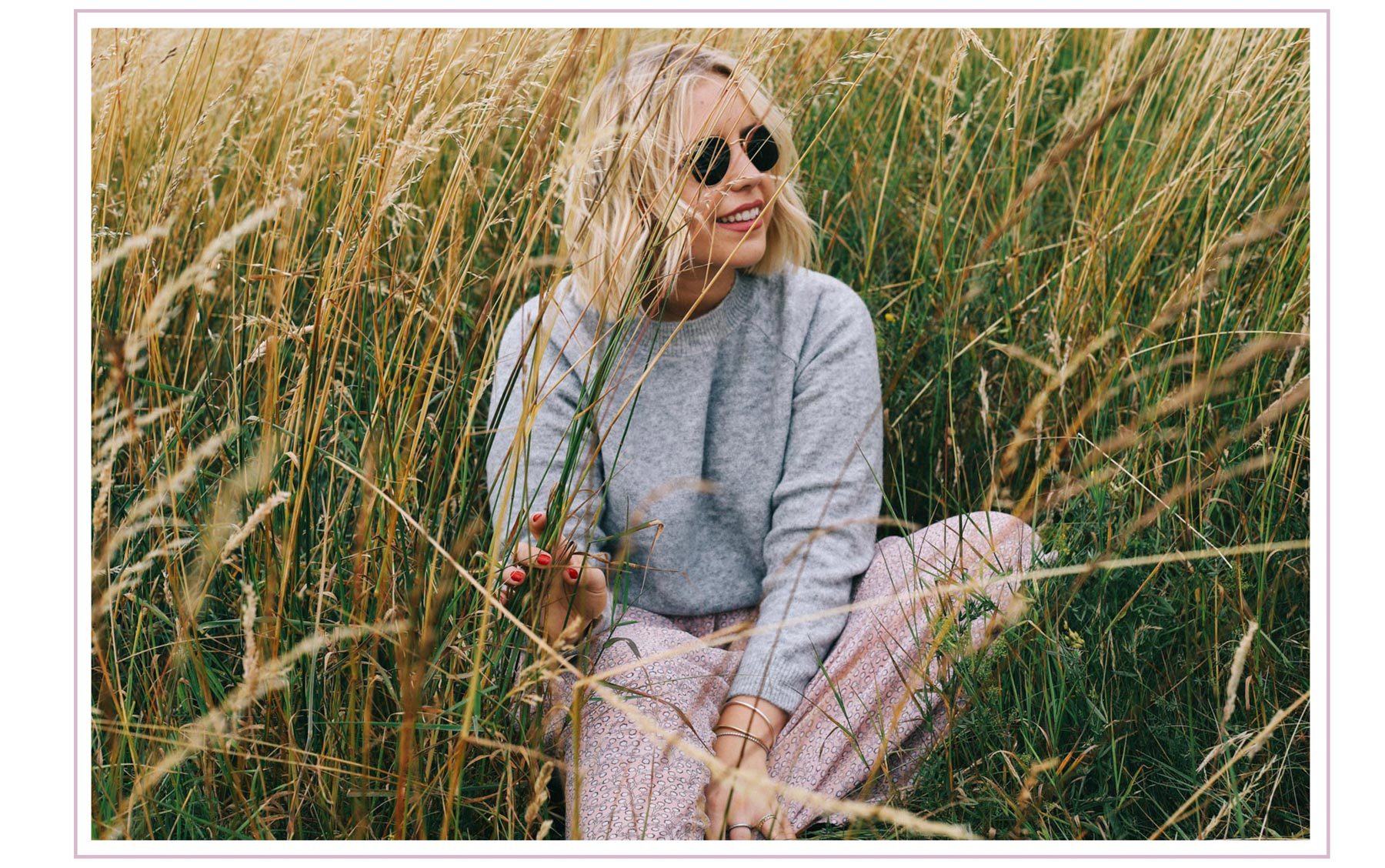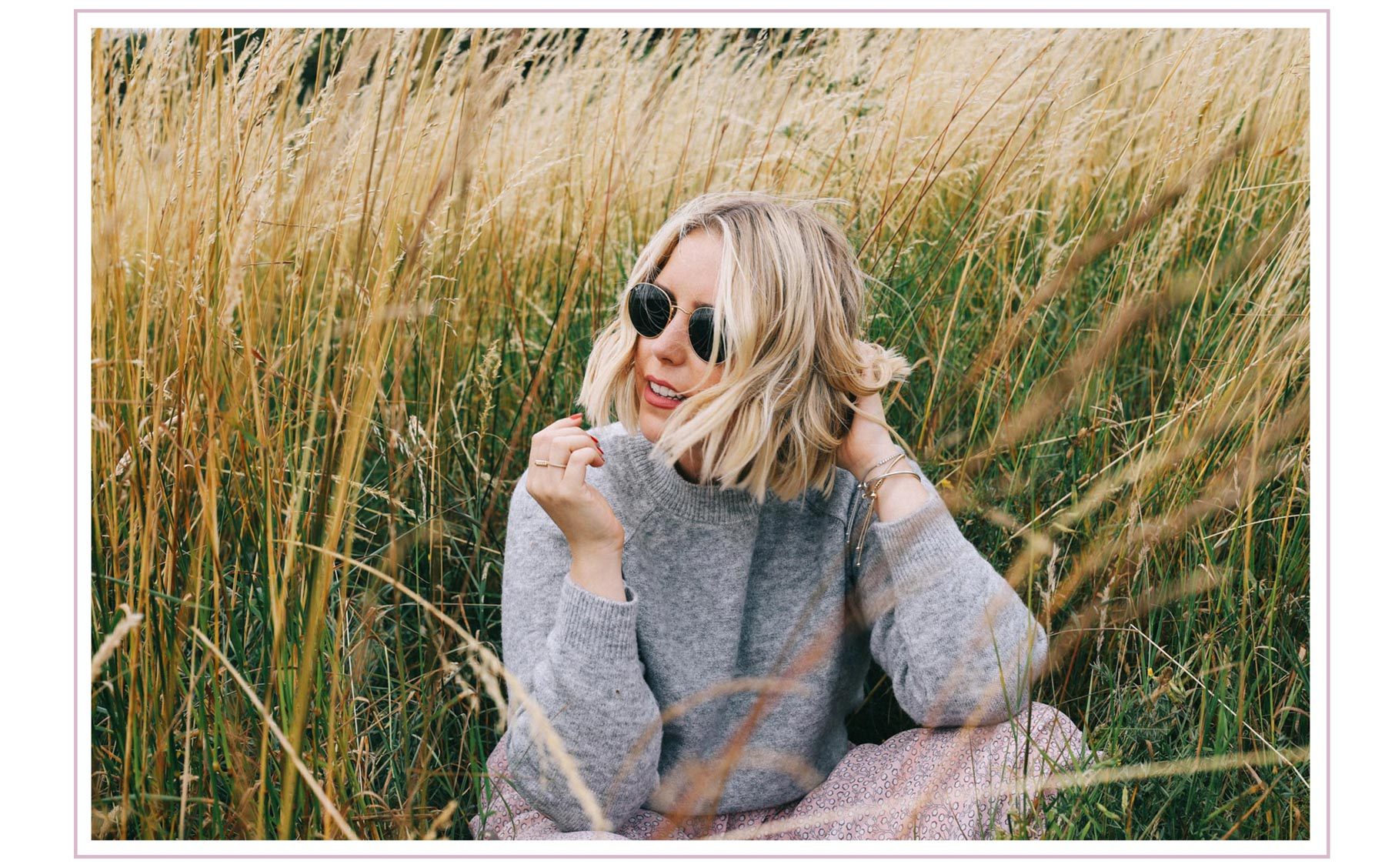 This skirt was a French Connection sale find and I am SO happy with it. It's floaty, super summery and can be dressed up or down incredibly easily.  Obviously, I prefer the down, but that's no surprise, so here it is paired with this lovely lightweight ASOS jumper and my favourite white converse. Perfect for those summer walks that end up in the pub or for a day when you don't know what the weathers doing…
So, for now, I'll hold my excitement back for the slightly colder months and instead, get planning every transitional outfit to come. Summer, you might not be over quite yet, but Autumn I'm gonna be prepared af for when you arrive…