Hiya! Today's post is all about making lunchtime as easy as possible… Whether you work from home, in an office, or are always on the go, lunch should be simple and more importantly, tasty AF. Now I'm someone who loves a fuss-free lunch, it might not be the prettiest or the most creative, BUT it tastes great and leaves more time for catching up on Netflix on my break and less time in the kitchen, so it's a win-win really!
These three lunches are based around easy prep (things you can chuck in a tupperware and go) using ingredients that are usually in the back of my fridge or included from last night's dinner leftovers! Hope they give some kind of lunchtime inspo!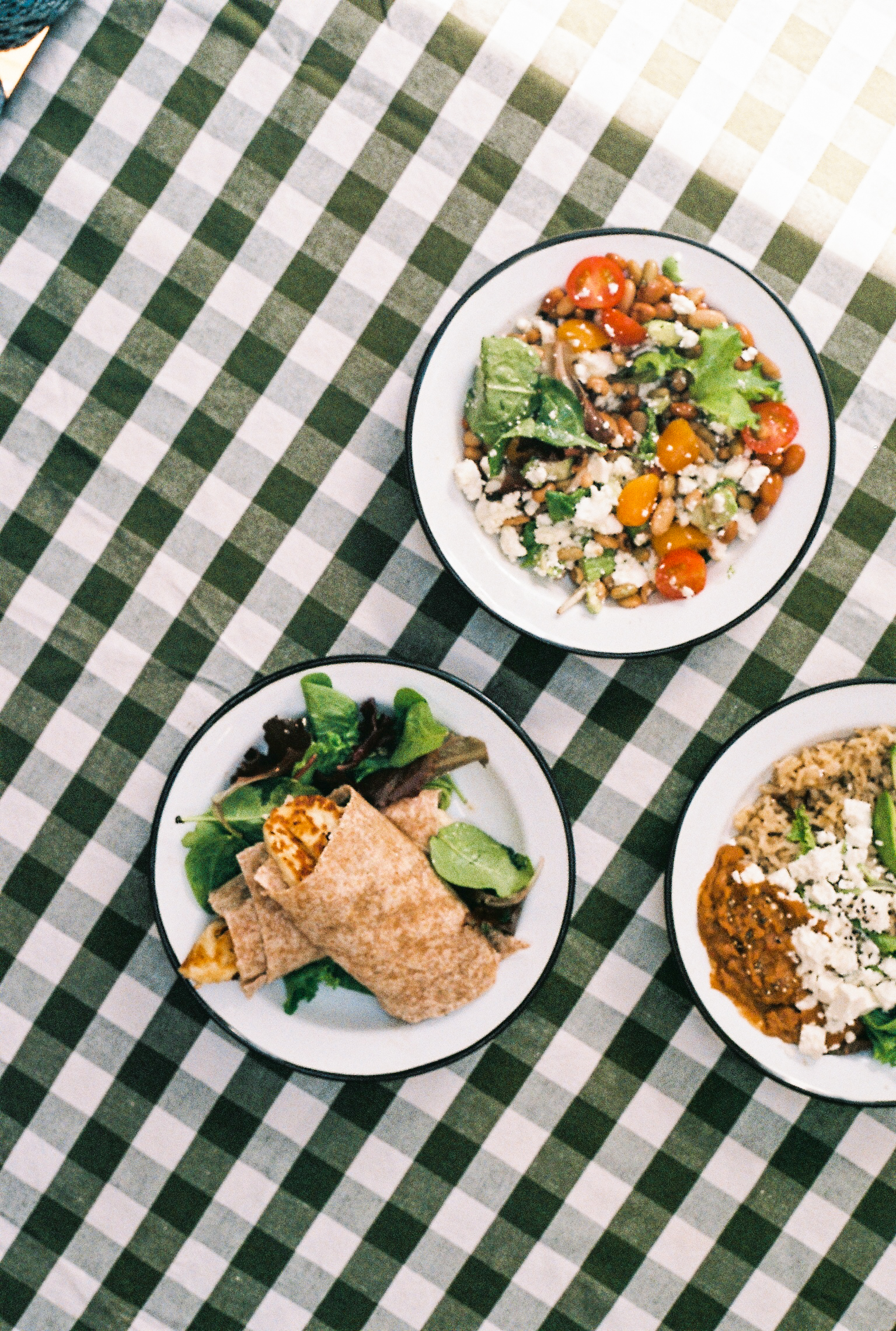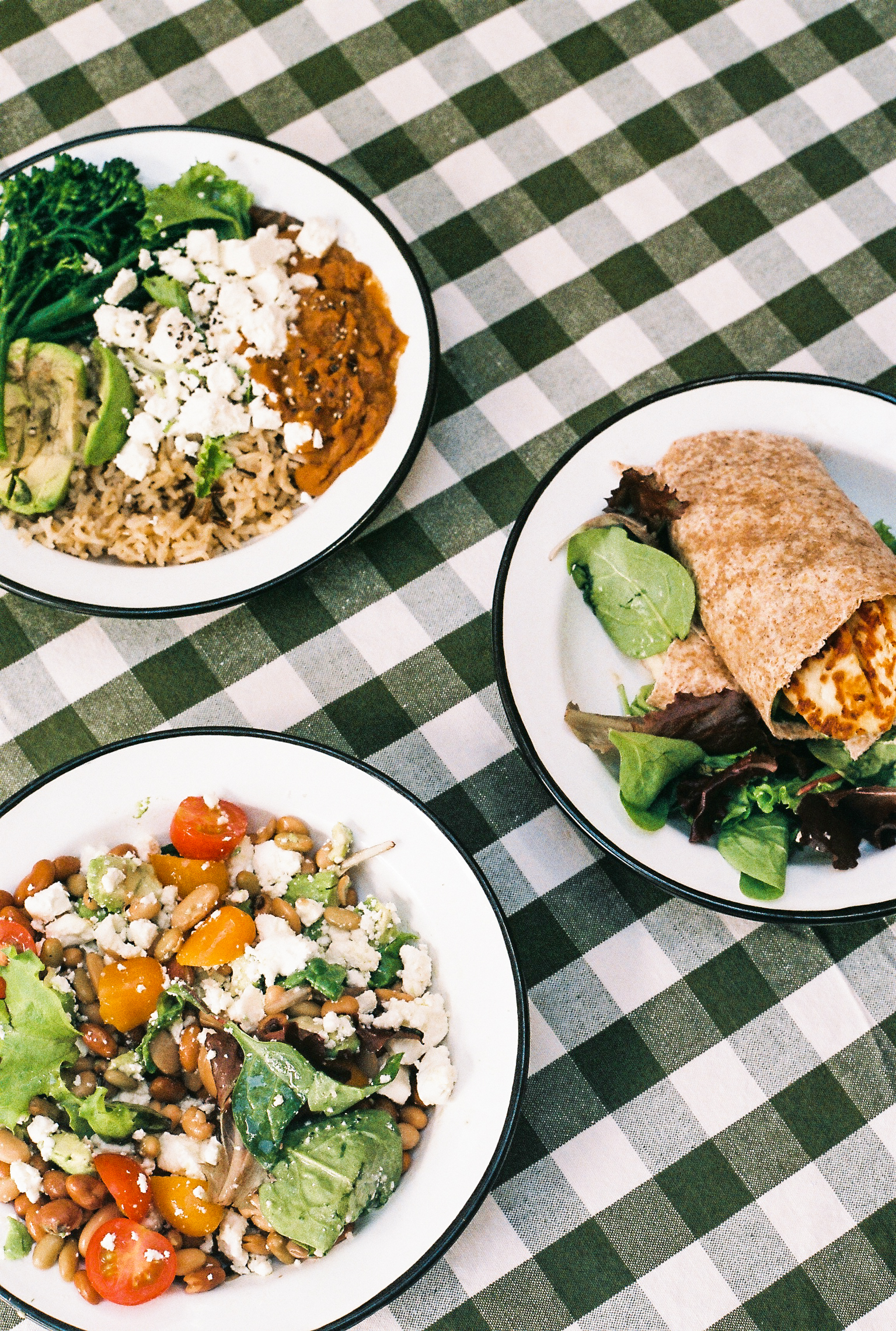 The Leftovers Rice Bowl
I told you they were fuss-free! So this one's all about the leftovers. Why let that broccoli go to waste when you can chuck it in a basic AF buddha bowl and, voila, you've got the next day's lunch sorted! For this bowl we added half a bag of rice, you know the ones that you can microwave or cook on the hob for around a minute, half an avocado and then some leftover broccoli and re-fried beans from last night's dinner and finally, we topped it with feta. YUM. Simple, zero waste and tastes great. I'm all for making rice from scratch, but the packets are great if you don't have the time or want something easy to take into the office!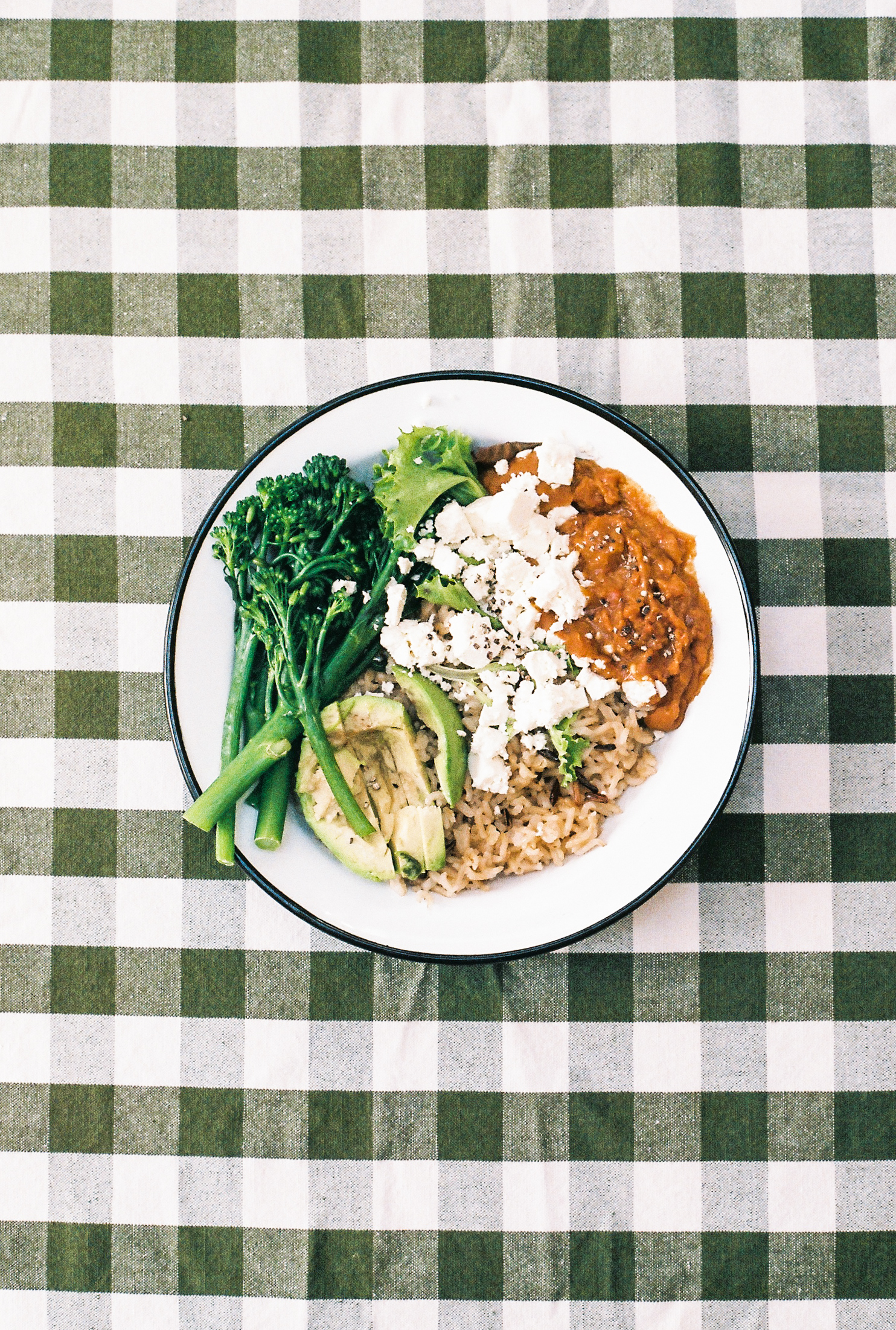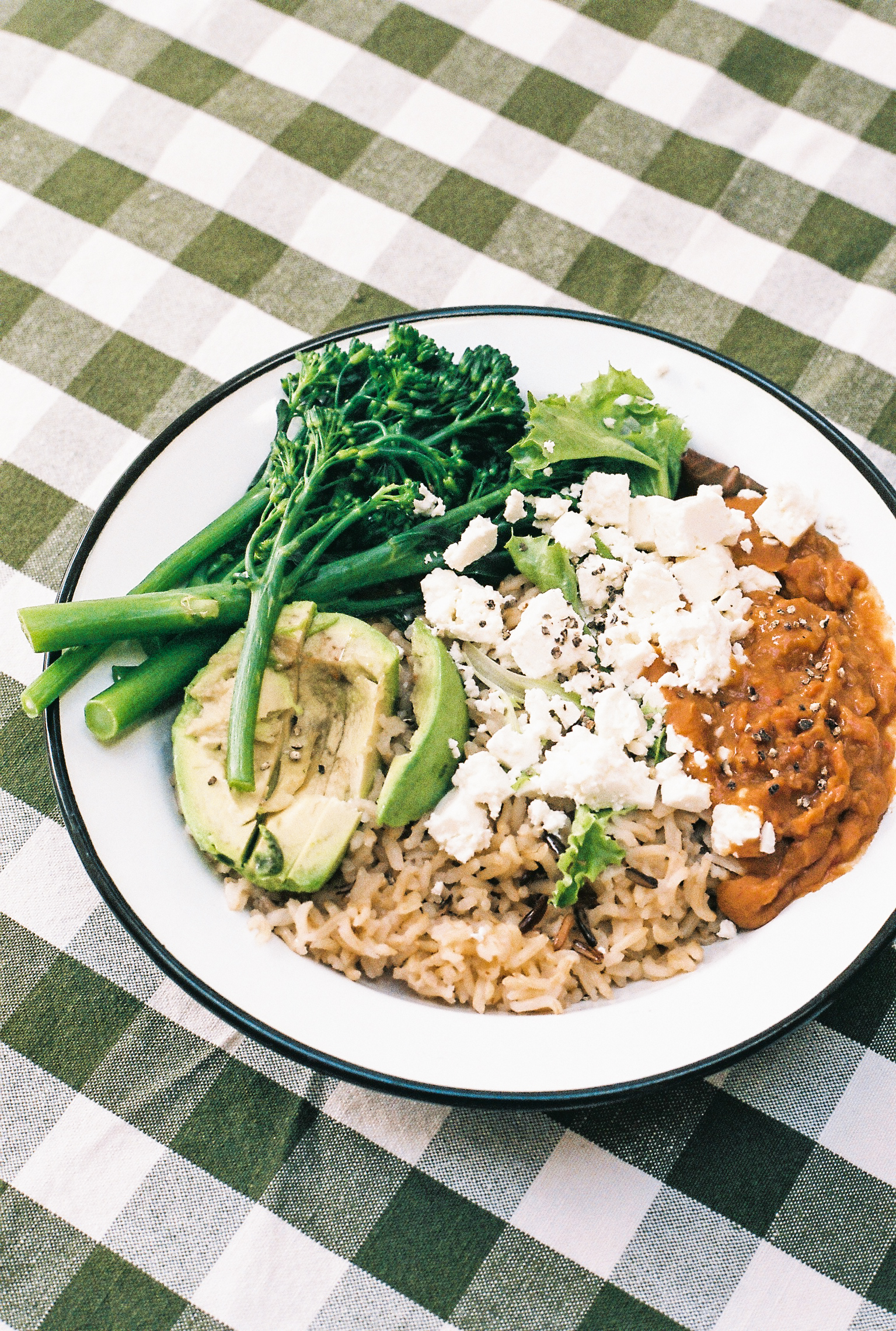 The 'Just chuck it in a wrap" Lunch
Another leftovers treat, there's nothing easier or better than throwing it all in a wrap and munching away. Whether it's from last night's dinner or you've got a 'lil something-something in the fridge already, wraps are a simple way of making the most of what you've got. This included all the leftover halloumi, slices of avocado, tomatoes with salad and a little hummus. Nomnomnom. Other super simple ideas I love are tuna mayo with red onion, falafel salad, or if you're feeling EXTRA "we have nothing in the fridge", fish fingers & mayo… ie wrap heaven!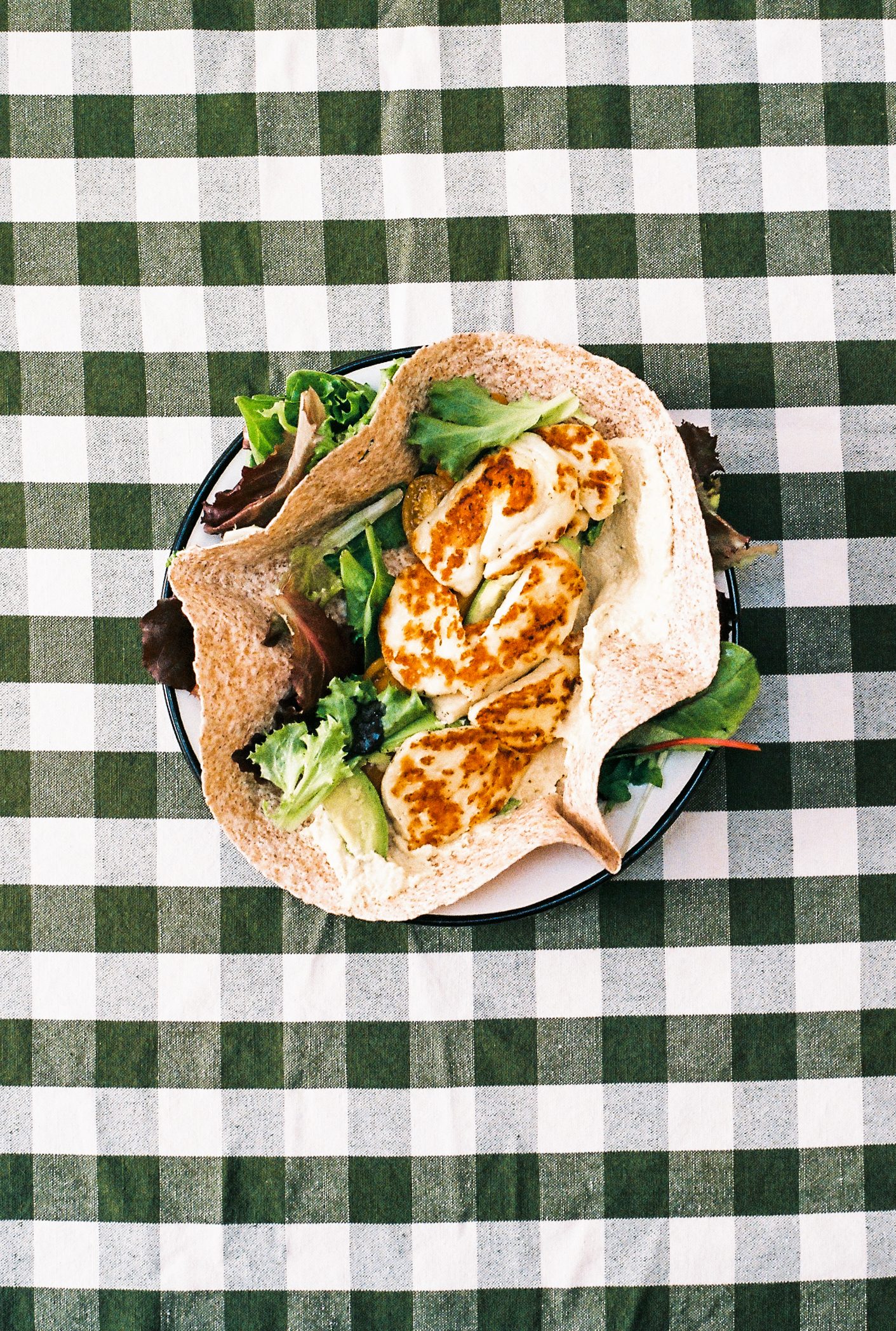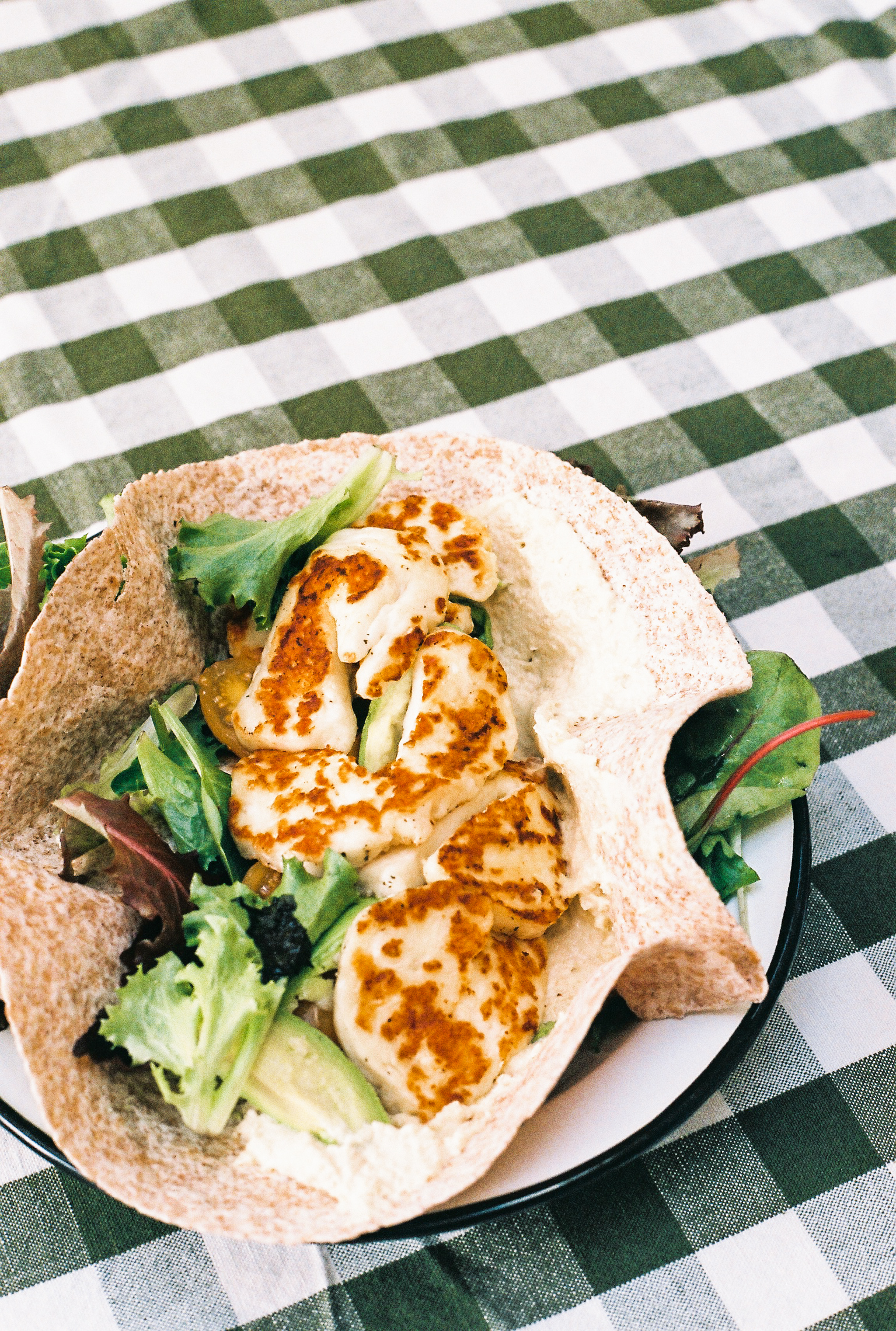 The Three Bean Salad That Takes Minutes To Make.
And lastly, another time-saving tip. If you're into quick and easy salads then always keep a tin of mixed beans in ya cupboard! It's the best way to whip something up that takes less than a minute to make whilst being filling and super tasty. I love adding avocado and some toms, but you could add tuna, cheese, some winter veg or whatever you fancy! It's a staple of mine when wanting something that involves minimal effort and is perfect to chuck in a tupperware and get on with the day!