It finally happened. I created a complete and utter Pinterest fail… I mean, it's happened in the past, but not quite so triumphantly as this week's recipe! I was hoping to sign Christmas off with a cute lil cocktail for you to try, an easy twist to give your prosecco an added touch, but my baking skills had the better of me…
Now, don't get me wrong, this could ~totally~ work for you – I'm known for being an exceptionally impatient baker, and I think I met my match with the whole spinning sugar idea. It looked amazing and sounded simple, so I gave it a go, but alas, it wasn't the one for me.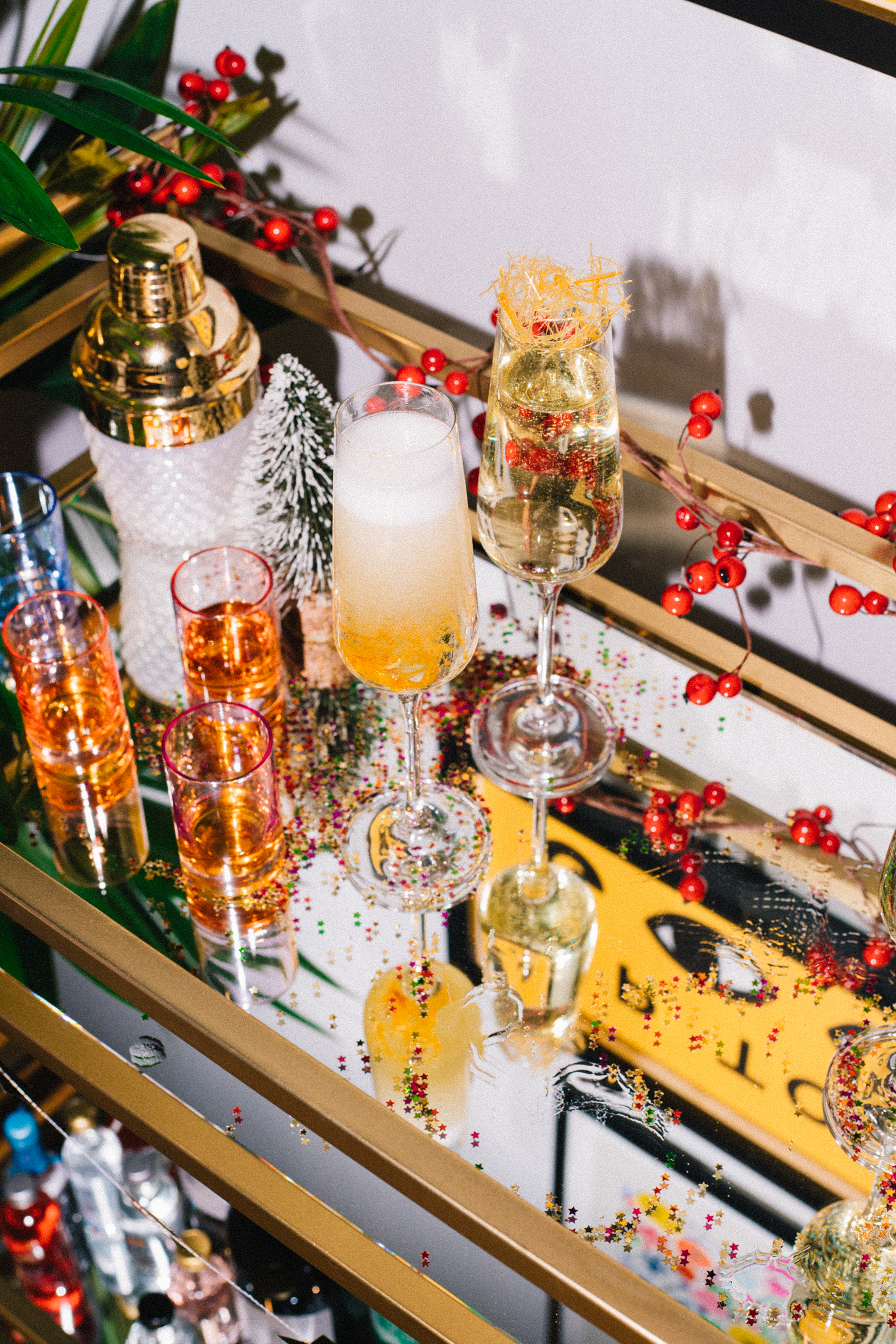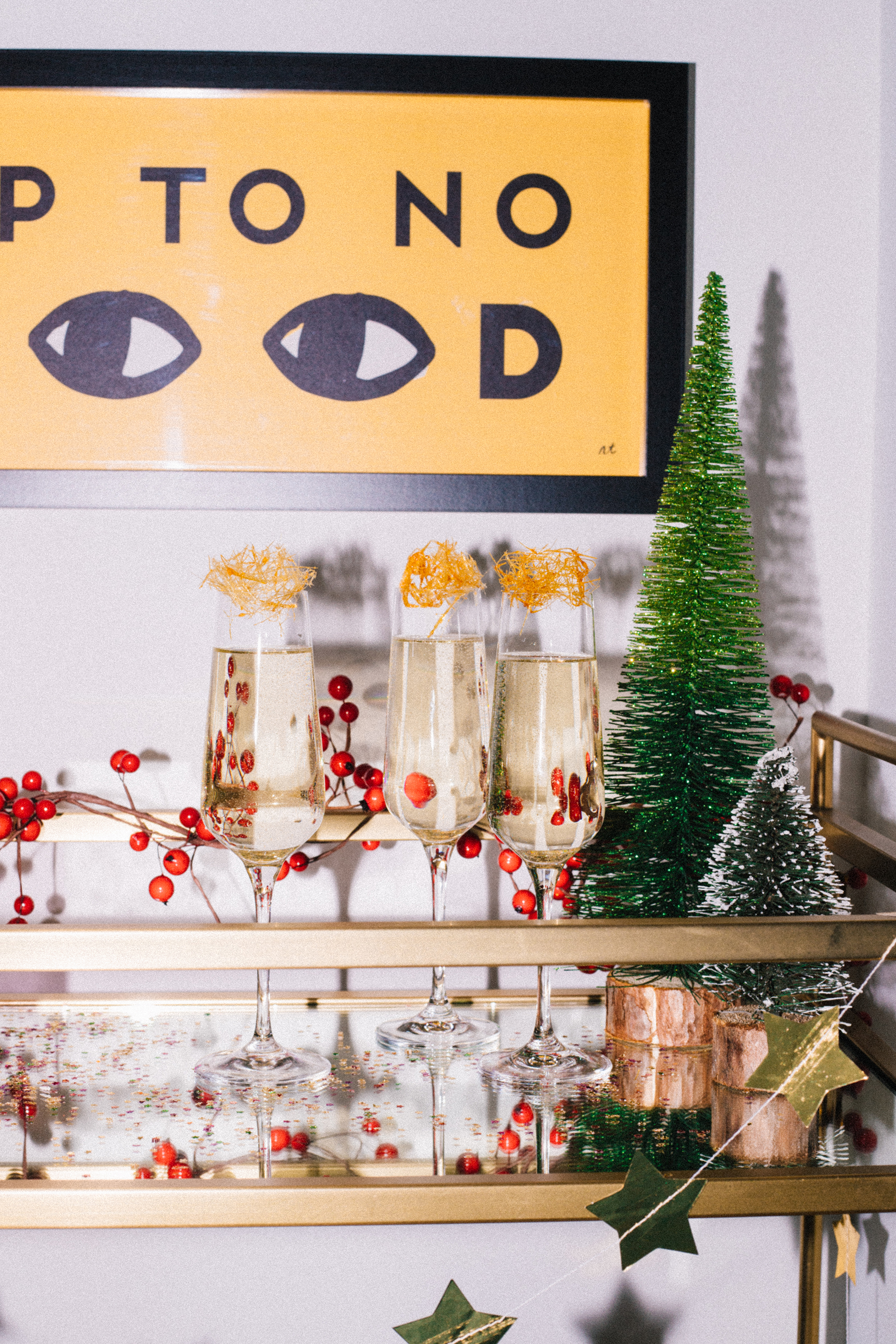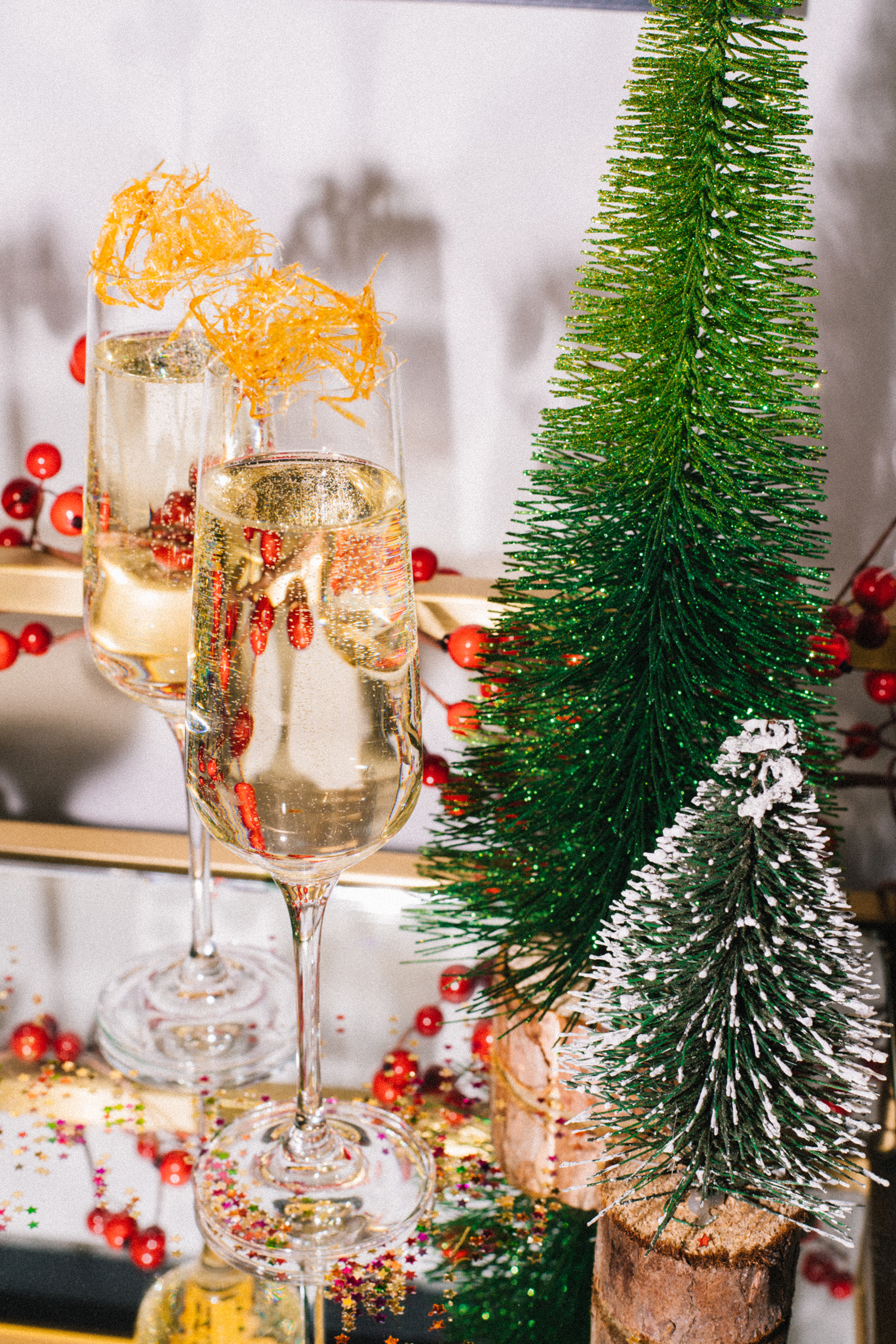 In a funny way, it's just a little reminder of how nothing is perfect, and especially at this time of year – but in those times of unplanned Pinterest fails, burnt roast potatoes and drunk gift opening, you often have the most fun.
We spent two hours trying to achieve the perfect spun sugar to share and eventually held our hands up and admitted defeat whilst the kitchen looked as if someone had tipped the Bake Off tent upside down but you know what, IT WAS FUN. I'm not gonna sing and shout about a particular recipe, but if you do fancy giving it a go,>> this <<one looks and sounds MUCH easier than what we tried! I'm still tempted to go for round five but think it can wait until the New Year!
On that note! Have the BEST Christmas ✨ I'll be back with New Years Gifs on the 31st, new Wallpapers on the 1st AND a new blog post on the 8th! YAYYY! ♥️