Hello! Hi! Heya! I thought it was about time to finally introduce you to Sid! She's just turned nineteen weeks so has been at home with us for just over 11 weeks now and it's literally been the dreamiest time.
As many of you will already know, Sean and I have wanted a pup for as long as I can remember and after deciding there really is no such thing as "the right time" for well, anything really, we had made our mind up and decided now was, in fact, the perfect time.
She's a beautiful red F1B cockapoo and we are completely in love. It's been a (tiring!) but totally loved filled few weeks and I can't imagine our home without her now.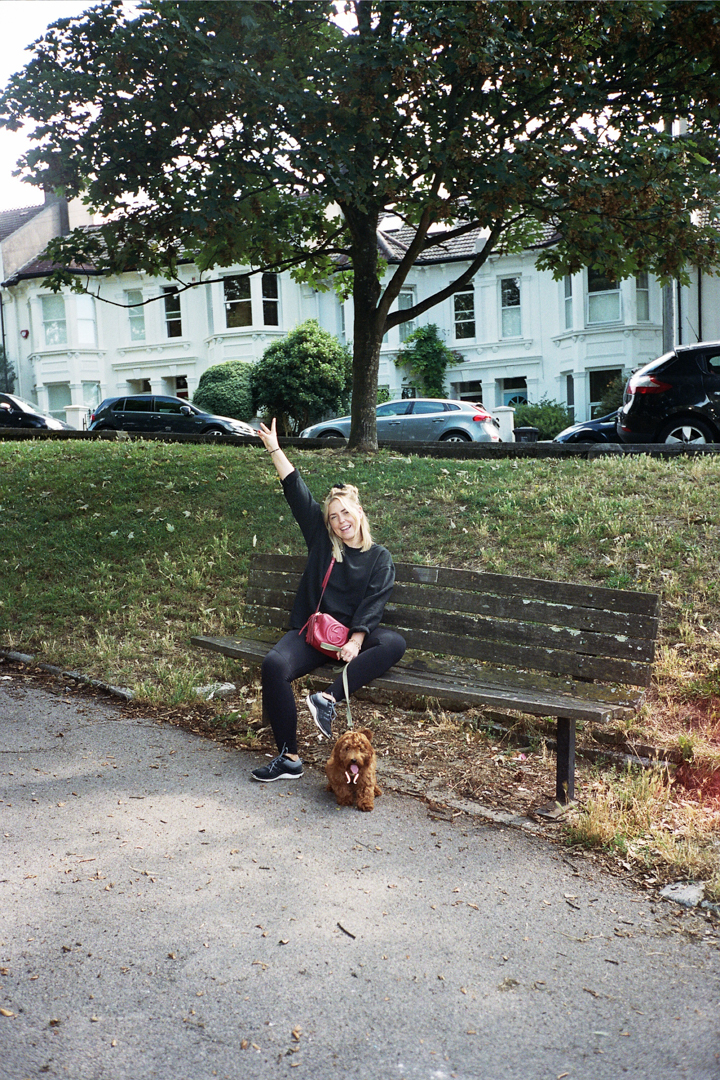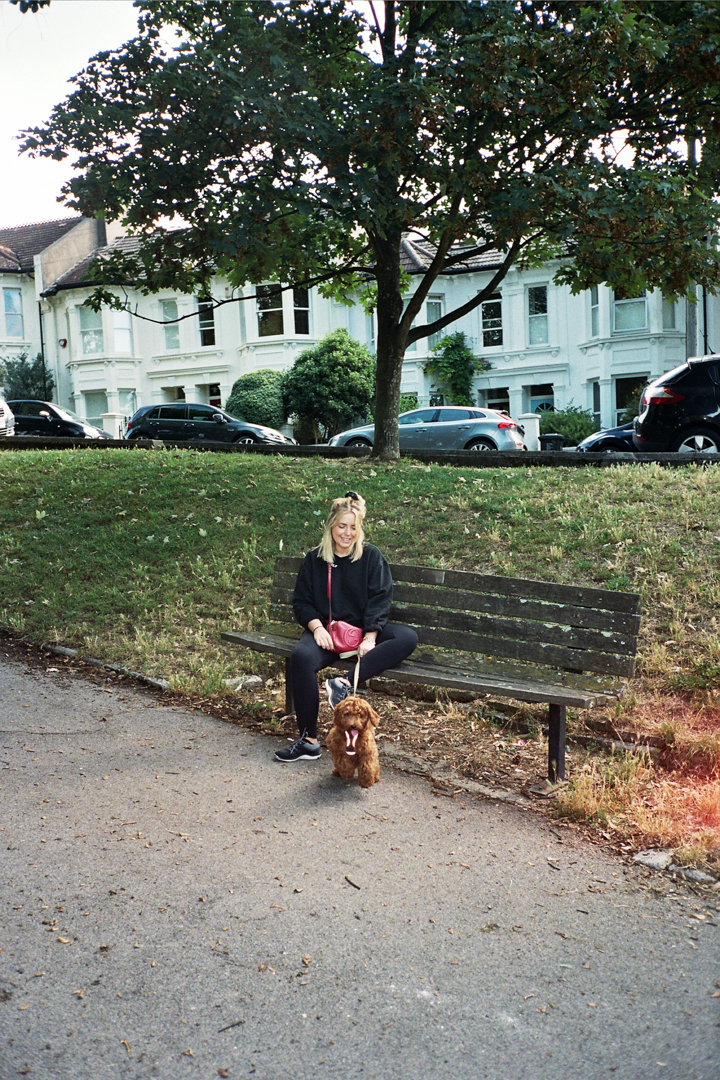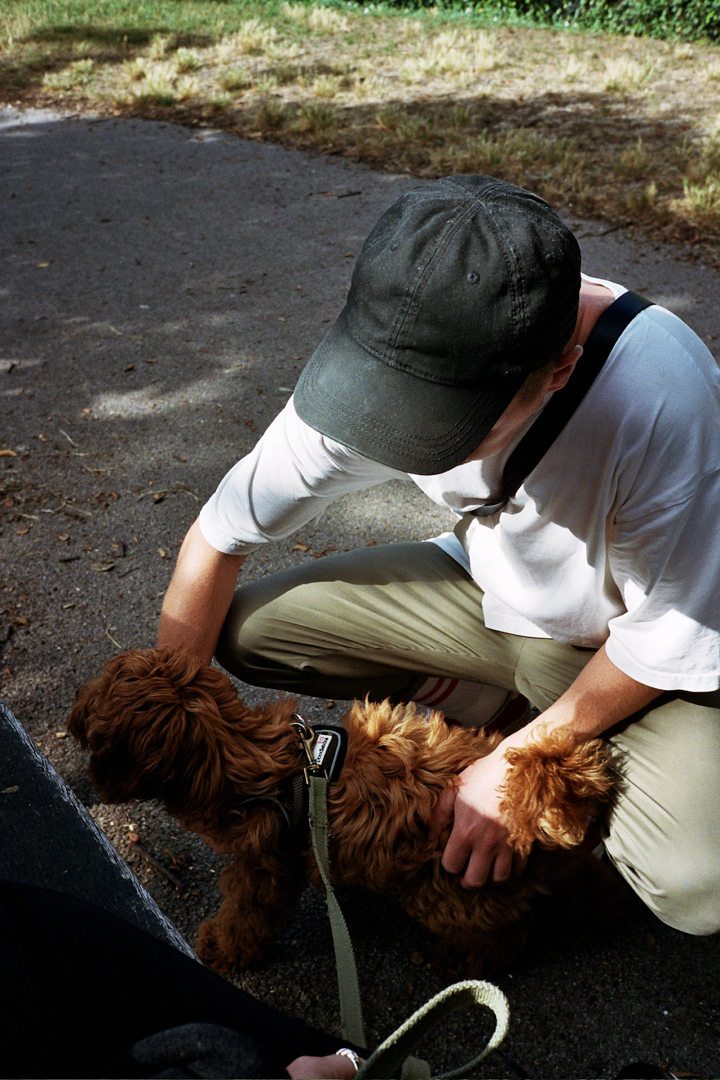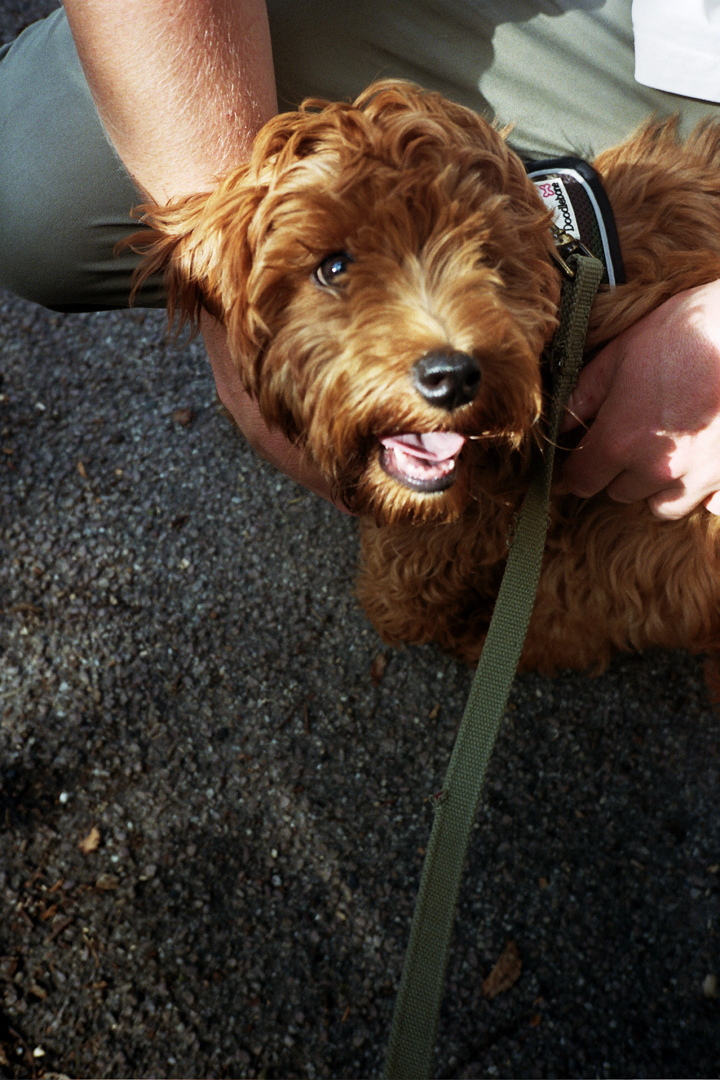 I've been asked a never-ending list of questions about her, how training is going and what she's like so I'll mention a couple of things now but maybe do a slightly longer post and go into some more detail on everything soon!
Training wise she's been bloody fabulous.
We were v lucky that from day one she knew to go in the garden and we've only had a handful of "accidents". She loves to randomly piss on our favourite pouffe but apart from that, she's been great!
Sleep wise we're crate training her. The first few weeks were exhausting but this was probably down to the fact we were sleeping on the sofa bed which is, well, not the comfiest! Over the initial weeks, she woke around three times a night to go outside and now we're at a point where she's sleeping from around 11 pm until 7 am without waking which is GLORIOUS.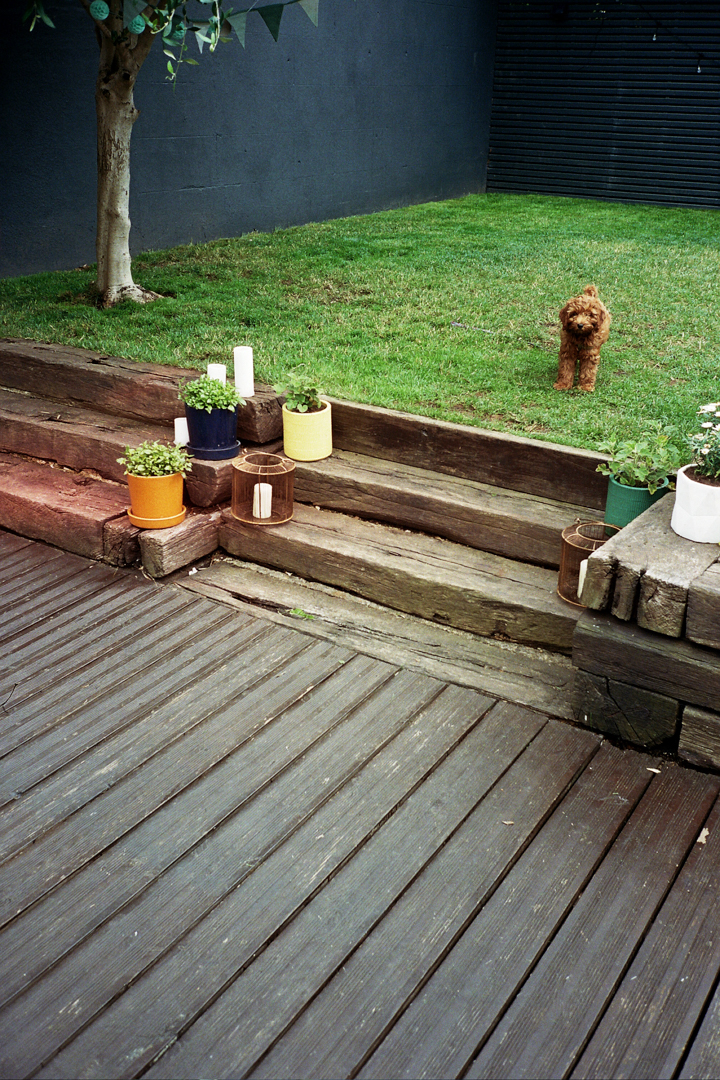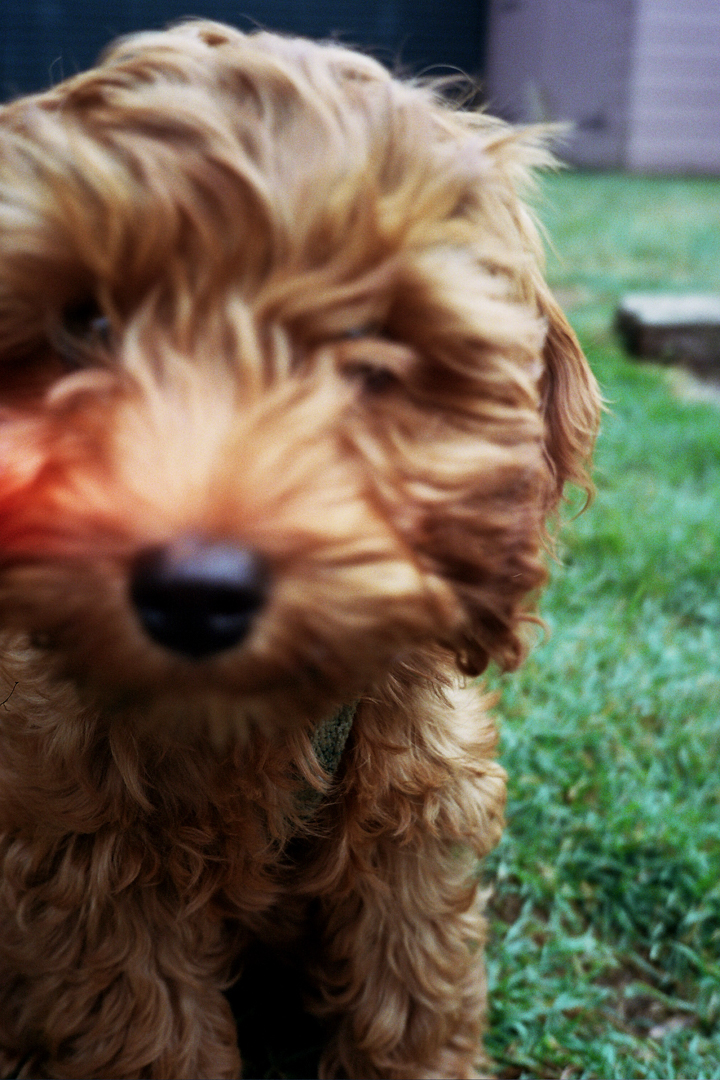 She loves a cuddle, learning new things, and digging in the garden. OH, and water, god she loves water. We've had a dog trainer help us with how to navigate things from the beginning which has been brilliant and luckily Sids been an absolute dream. The only small thing we're "working on" is her love for keeping things in her mouth, we've not quiteeee mastered "drop" yet but we're getting there!
I'm trying to think of what else to mention! We've started to leave her alone now and we're trying to up the time every day. At the moment she's being left for two hours but hopefully, it will be a little more soon! We have little cameras so we can make sure she's all good when we're out but she seems to be fine atm, and only starts to make a fuss after that hour mark so hopefully, it's just a case of slowly making sure she's happy and comfortable and her knowing she can trust us to come back!
Okay, I think I'll leave it there for now! If you have any q's or wanna chat pups leave a comment below or DM me on insta! & I'll pop a slightly more detailed post together sooooooon 🙂