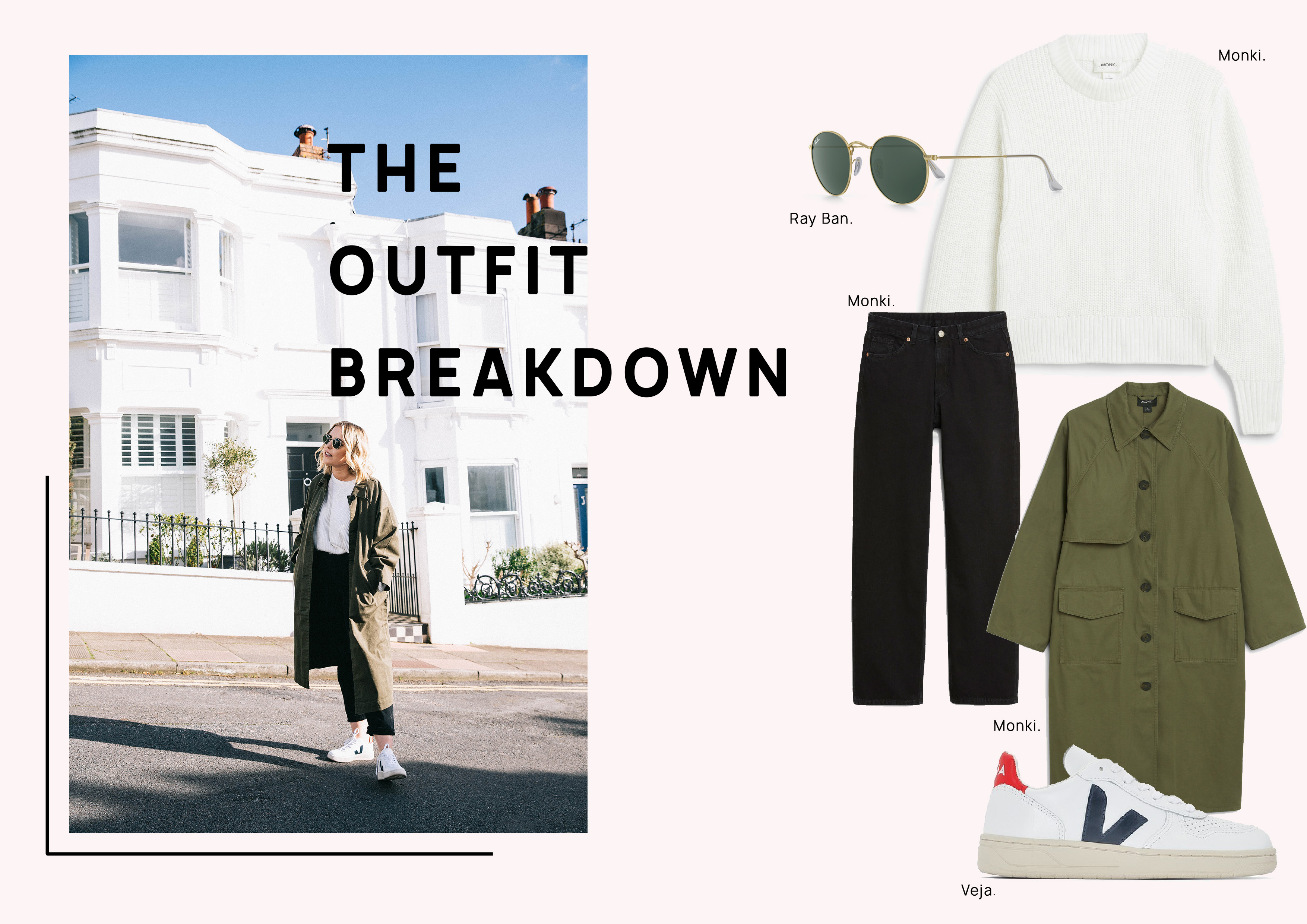 Oh Hey! Welcome to a new mini-series on the blog, "The Outfit Breakdown" ✨  I sometimes get a bit stuck with "outfit" style blog posts, so wanted to create a space where I could ramble on about a coat I'm loving, a pair of trainers I've not stopped wearing, or in this case just a really bloody lovely jumper! It's gonna be super simple, super stripped back, and obviously includes all the hair touching and looking to the left… I mean, WHATMOREcouldyouwant! Right, let's do this!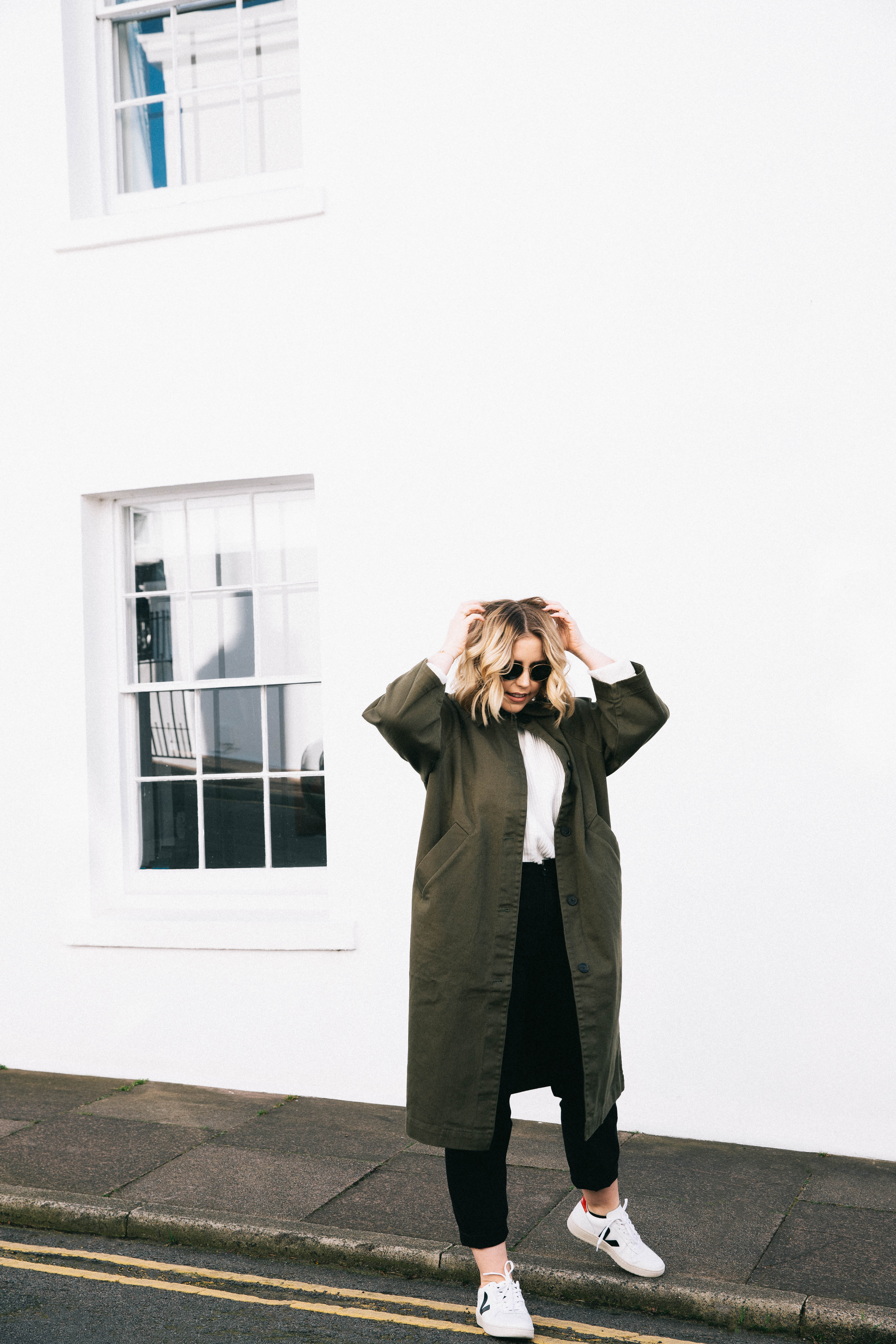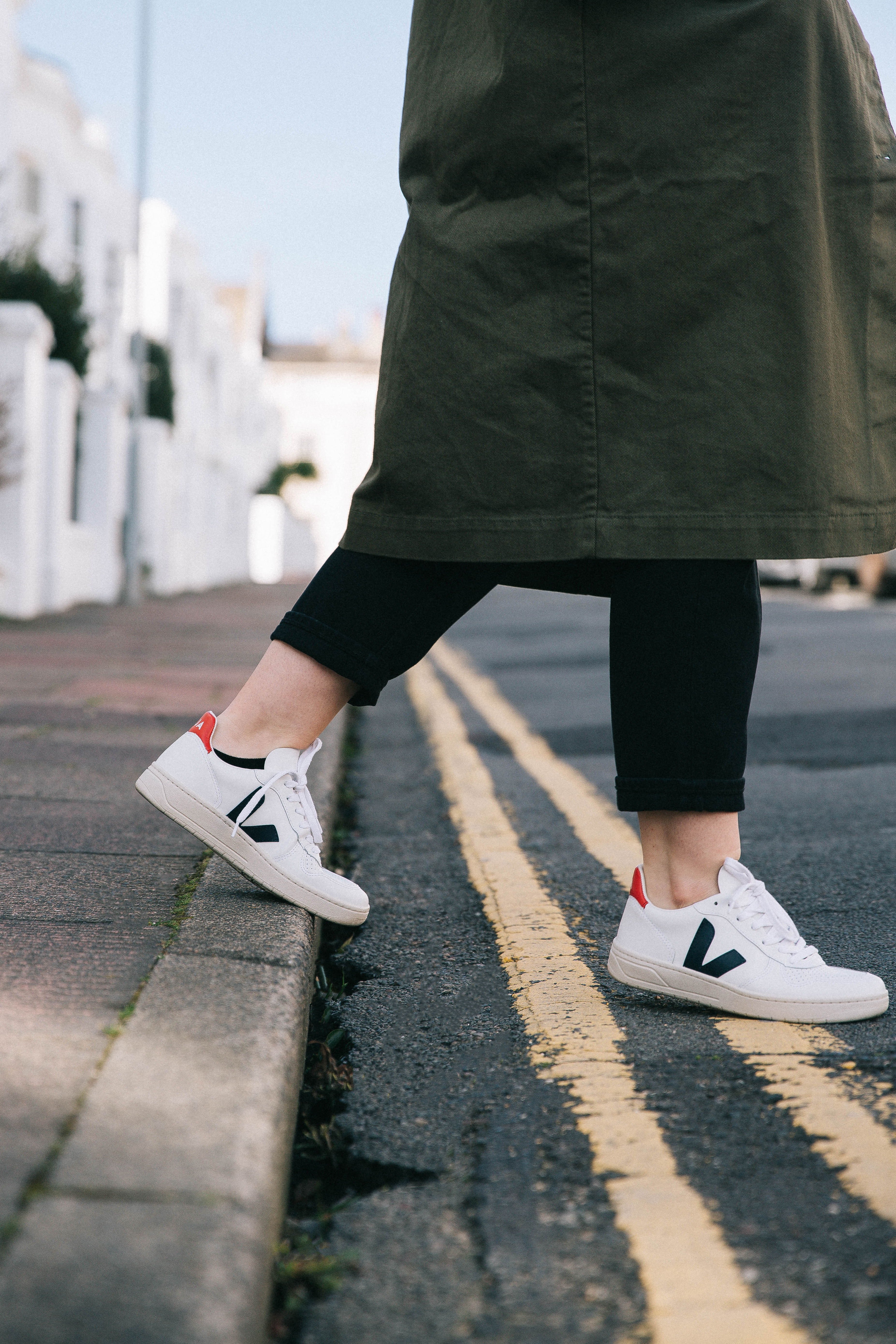 THE JEANS.
First thing's first let's chat jeans… Now, if you follow me over on Insta-Stories you will know that I've had a bit of a jean themed revelation last month… After years of wearing the same style of jean that tbh made me feel pretty crappy, I've finalllly found a pair that I love♥️ They're called the "Monki Taiki High Waisted Mom Jeans" and are the perfect amount of "high waisted-nessss" like, really really high waisted… They've got a baggy look, yet are still fitted AND are super comfy. Life changing. I just love them.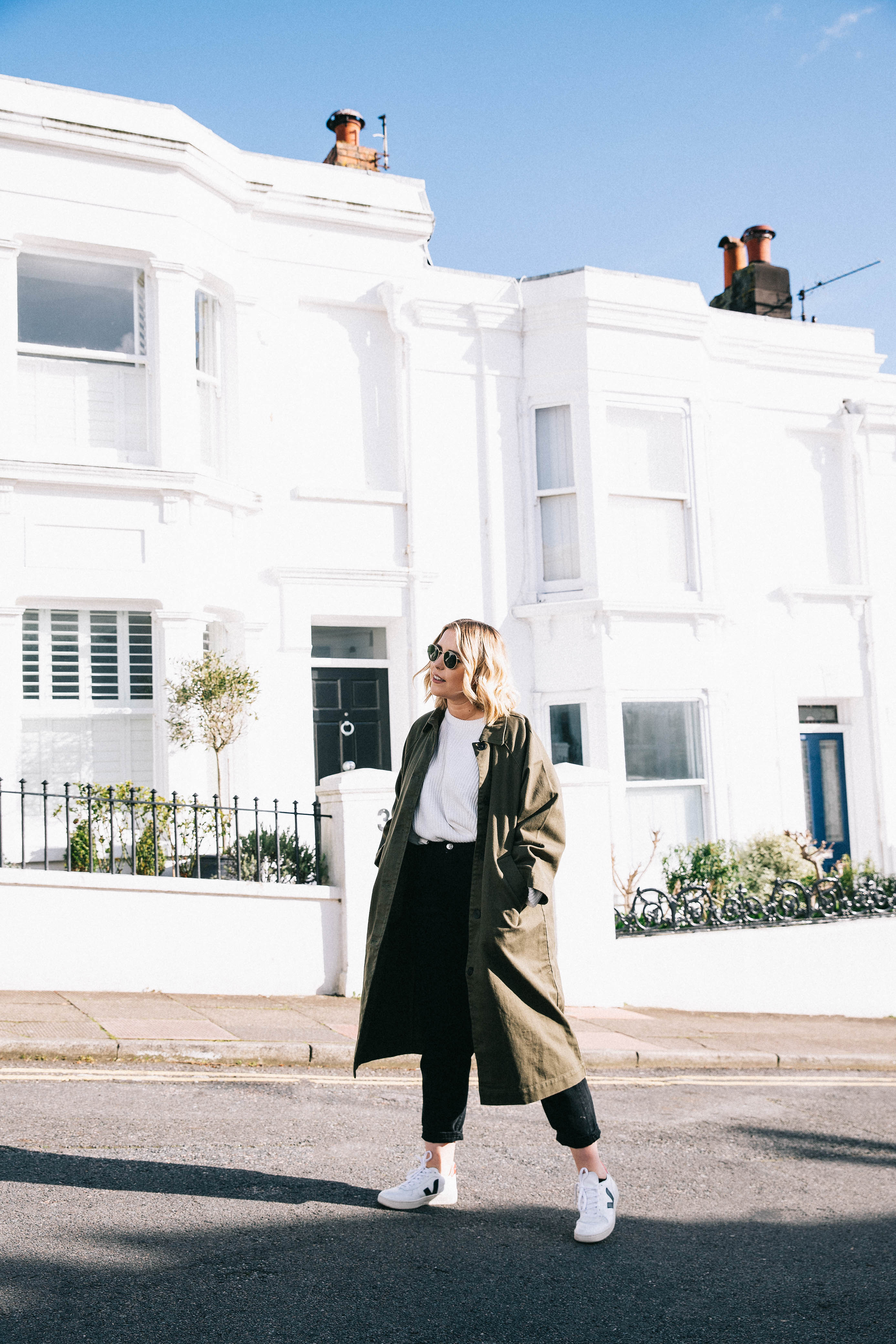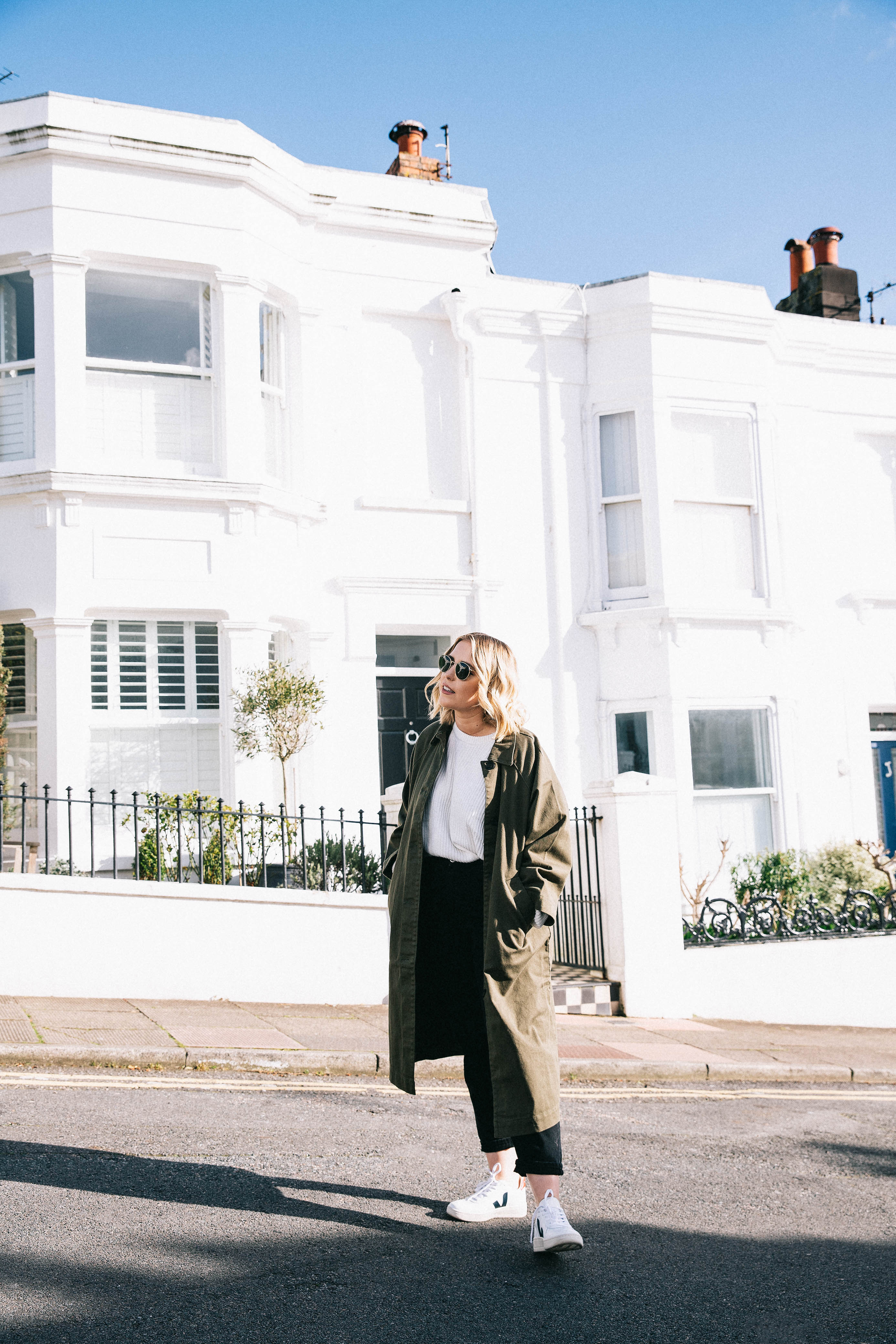 THE JUMPER.
Onto the jumper and actually, I've only just realised that this entire outfit is from Monki (lol) It's got a great boxy shape and is perfect for the old French tuck…Yes, yes, I did just quote Queer Eye, Frenchtucks4lyf 💚 Monki are fabuloussss for knitwear and one of my favourite go-to places when looking for something that's great quality yet simple and affordable. Winwinwin.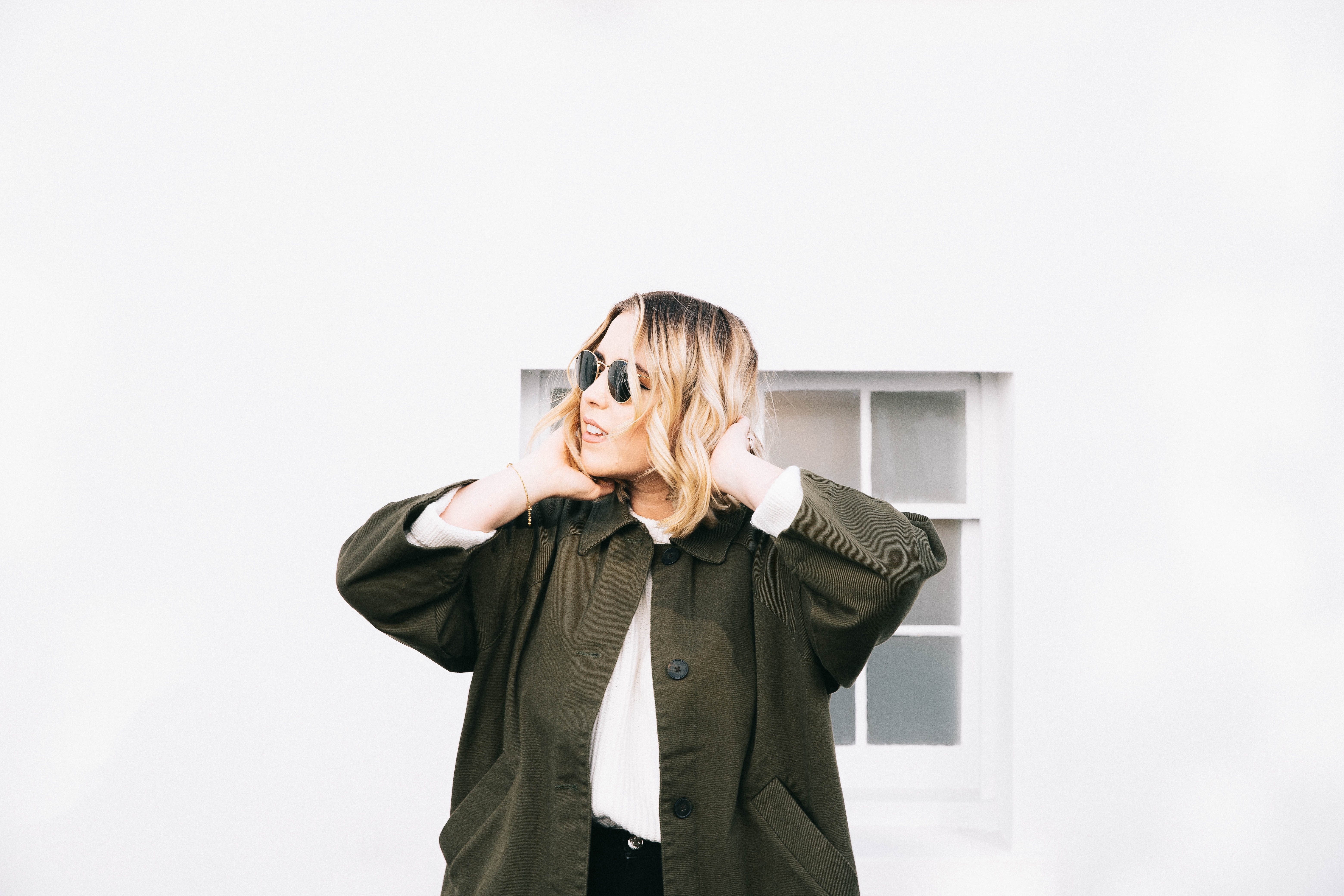 THE JACKET.
ANoTheR Monki find (!) this is the perfect Spring jacket! I'm imagining Sunday Pub gardens and beach walks, for days when the sun is shining but it's still chilly AF… For when the in-between Spring but not quite Spring weather catches us off guard… I love it's fit and shape but the one thing I would say is it's V oversized! I would size down and if you can try a couple of different sizes first, then do! I'm a 12-14 and this is a size small. ✨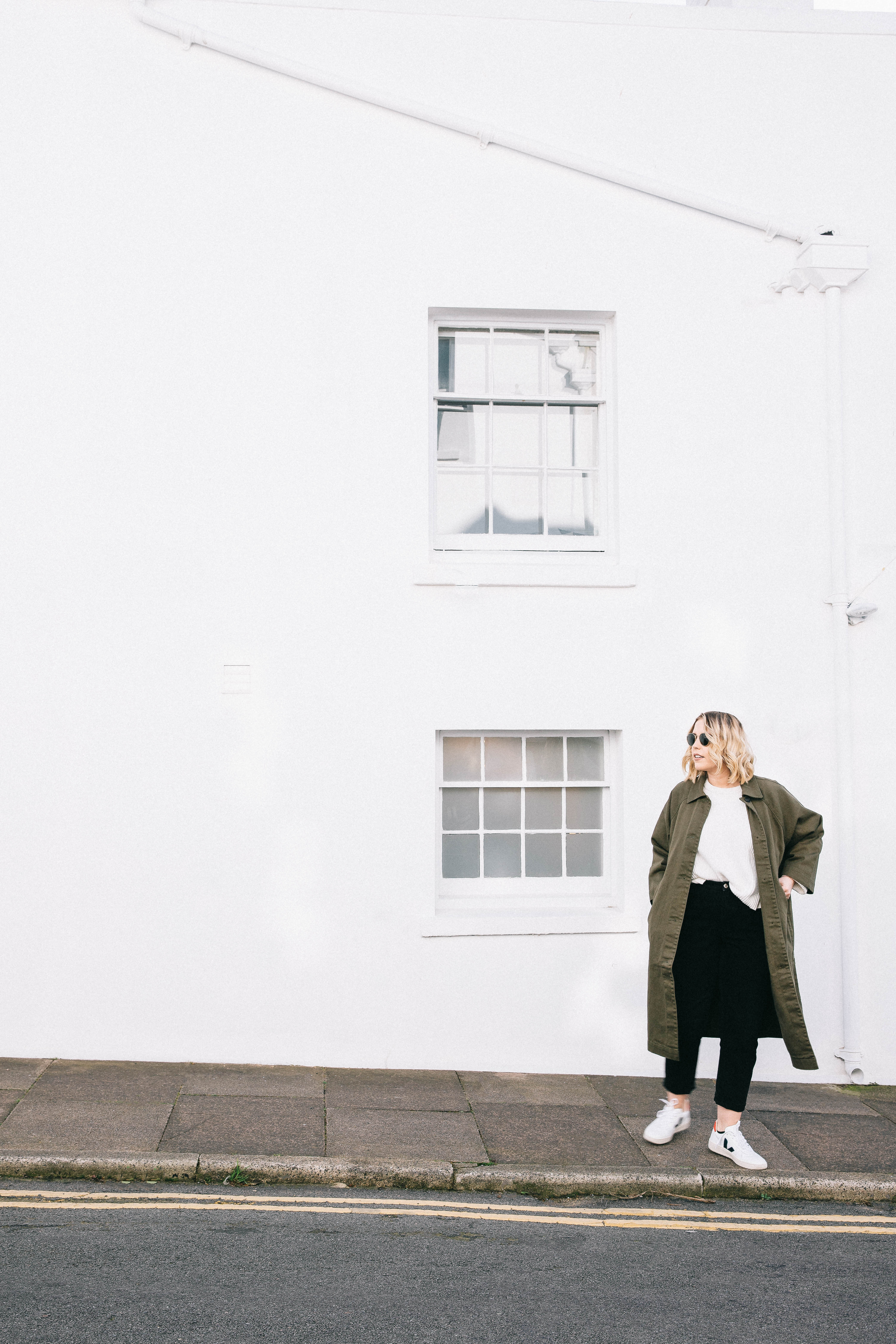 THE TRAINERS.
I mean, come on… These Veja trainers are bladdy everywhere right now! They've got me wearing something aside from my Converse or Guccis which tbf is an absolute miracle in itself… I'm v picky when it comes to shoes and once I've fallen for a pair I tend to buy them over and over until I get bored… I'm comfort over style any day and they've got to be something that I can chuck on and that will go with anything. So, it's safe to say these tick all the boxes!✨
Okay! I think I'll leave it there! Feeling really excited about this mini-series and v excited about shooting all the Spring outfit posts! Who fancies a midi skirt edit next? 💚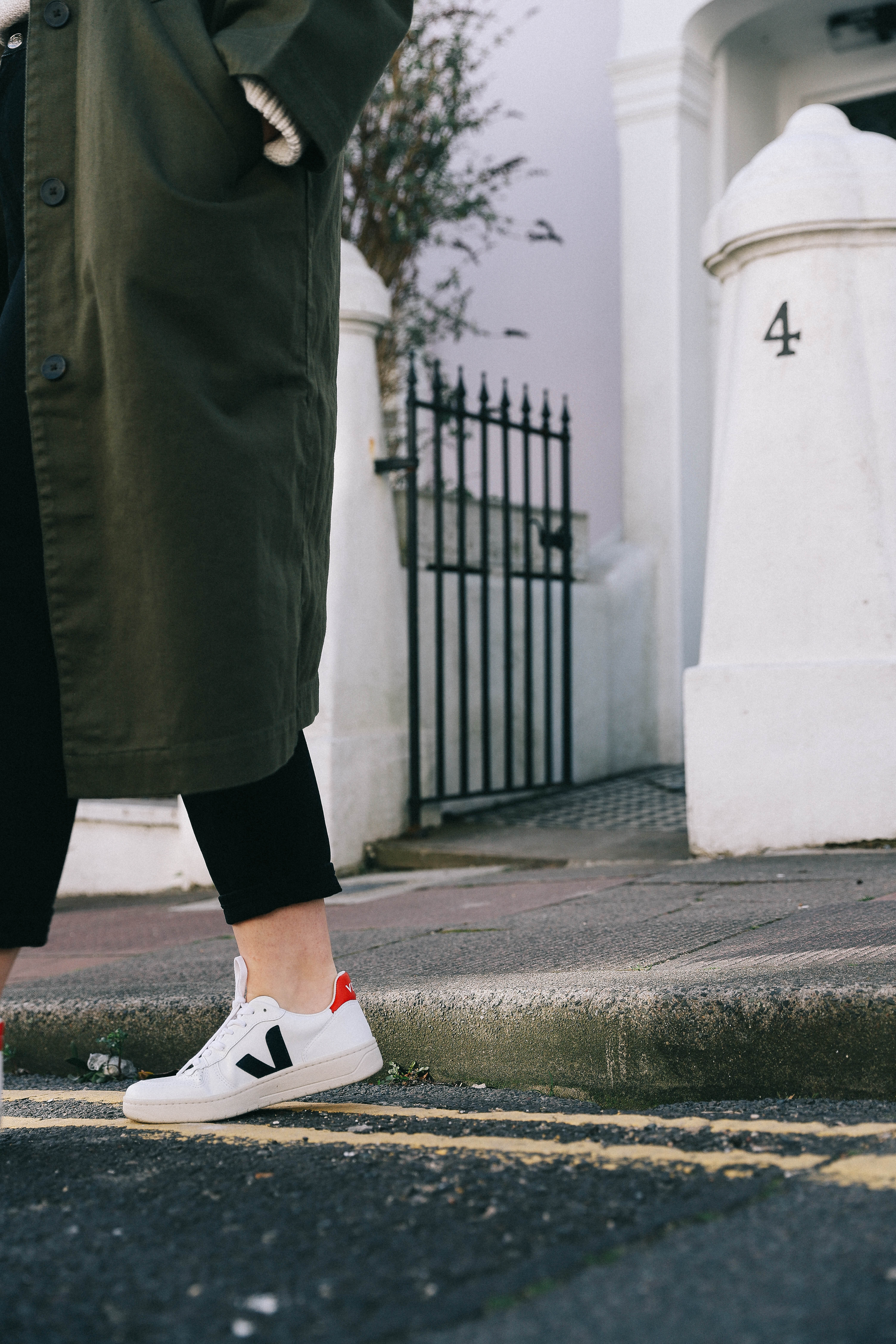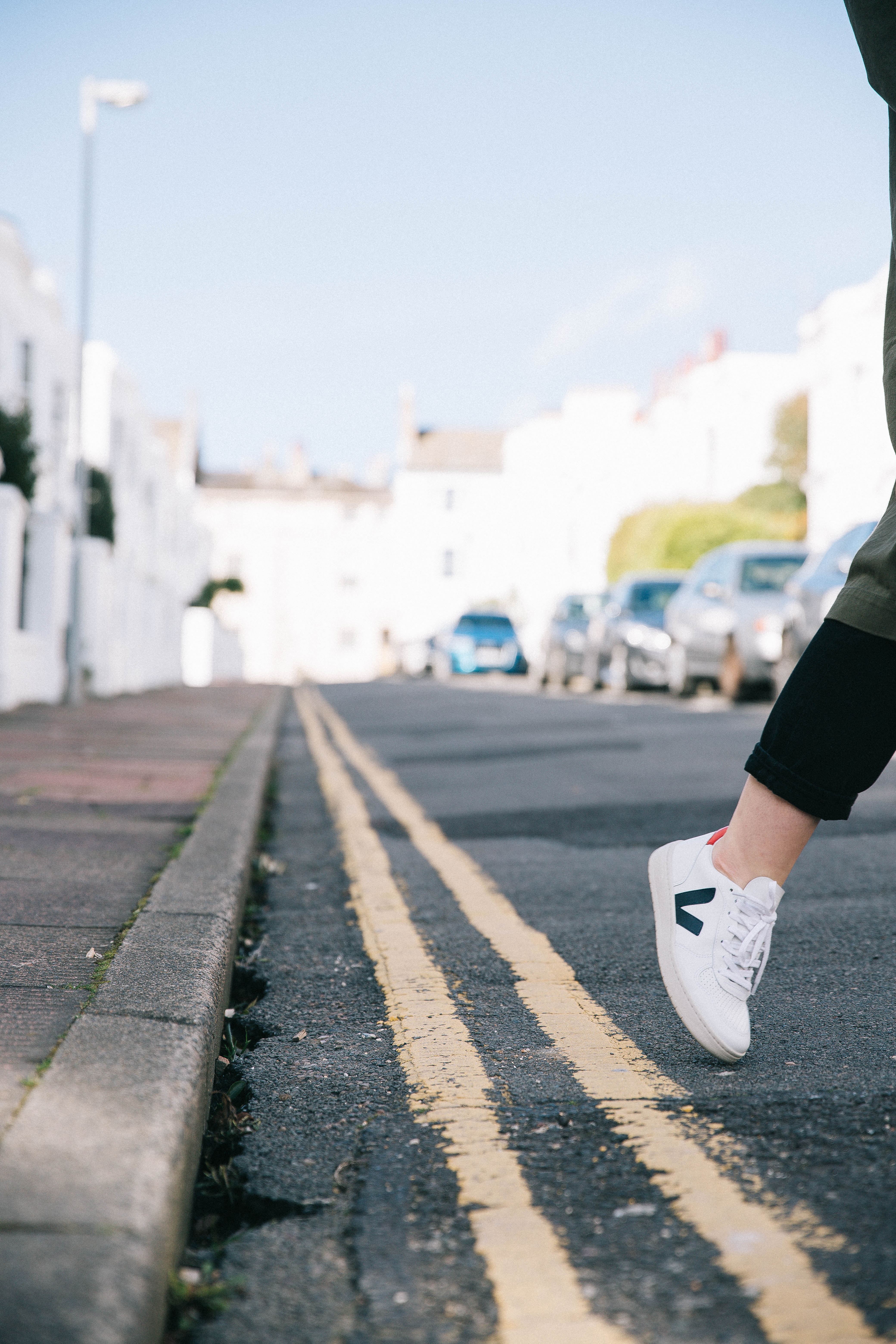 SHOP THE LOOK…