& here we are at week six! It's kinda crunch time now. Our original "finish date" has been and gone, and the work has been pushed to (fingers crossed) finish at the end of this week! So, the plan is to pack this week and then (hopefully) move in next week. I'm going to be taking next week off for the move and my birthday (!) and if all goes to plan, will come back with lots of "finished" photos to show you!
So, onto the update!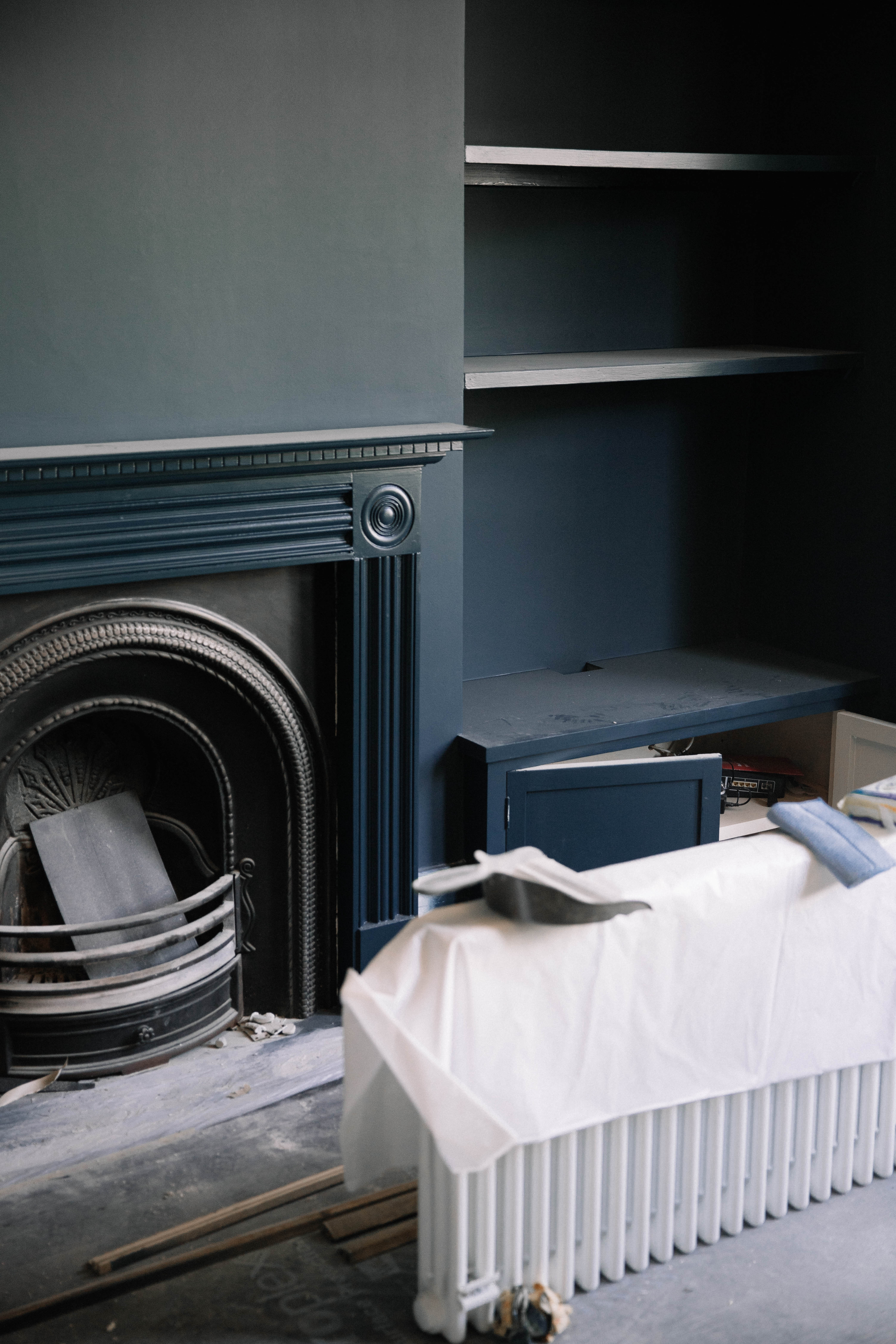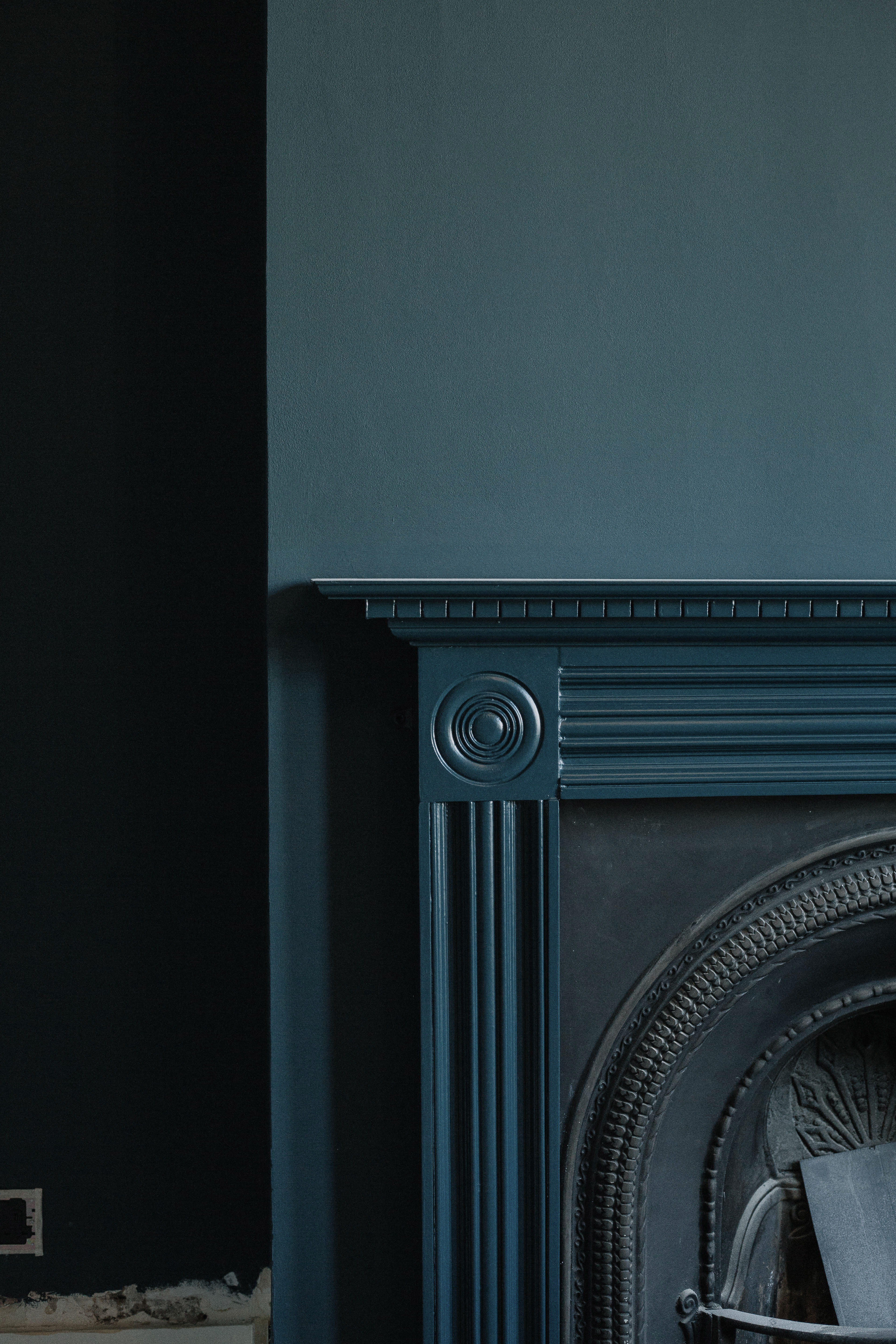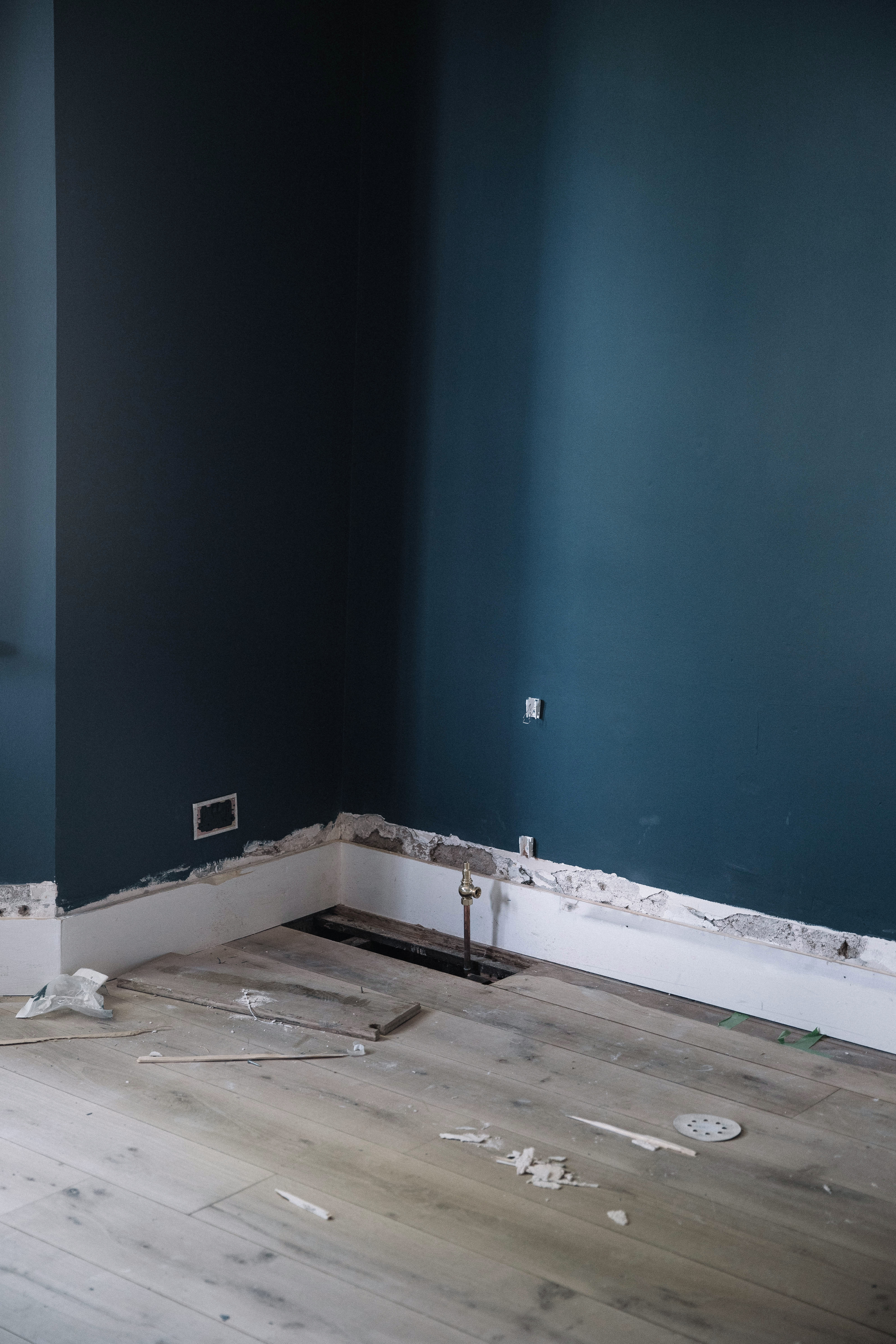 Let's start with the lounge… big changes are happening in here! It's finally dark blue and I'm so so happy with it. My parents painted their lounge this colour a couple of years ago and I fell head over heels for it… It makes the room feel super cozy and means all of the features really stand out, which I absolutely love. As you can see there's still a way to go in terms of the skirting boards etc, but it's getting there!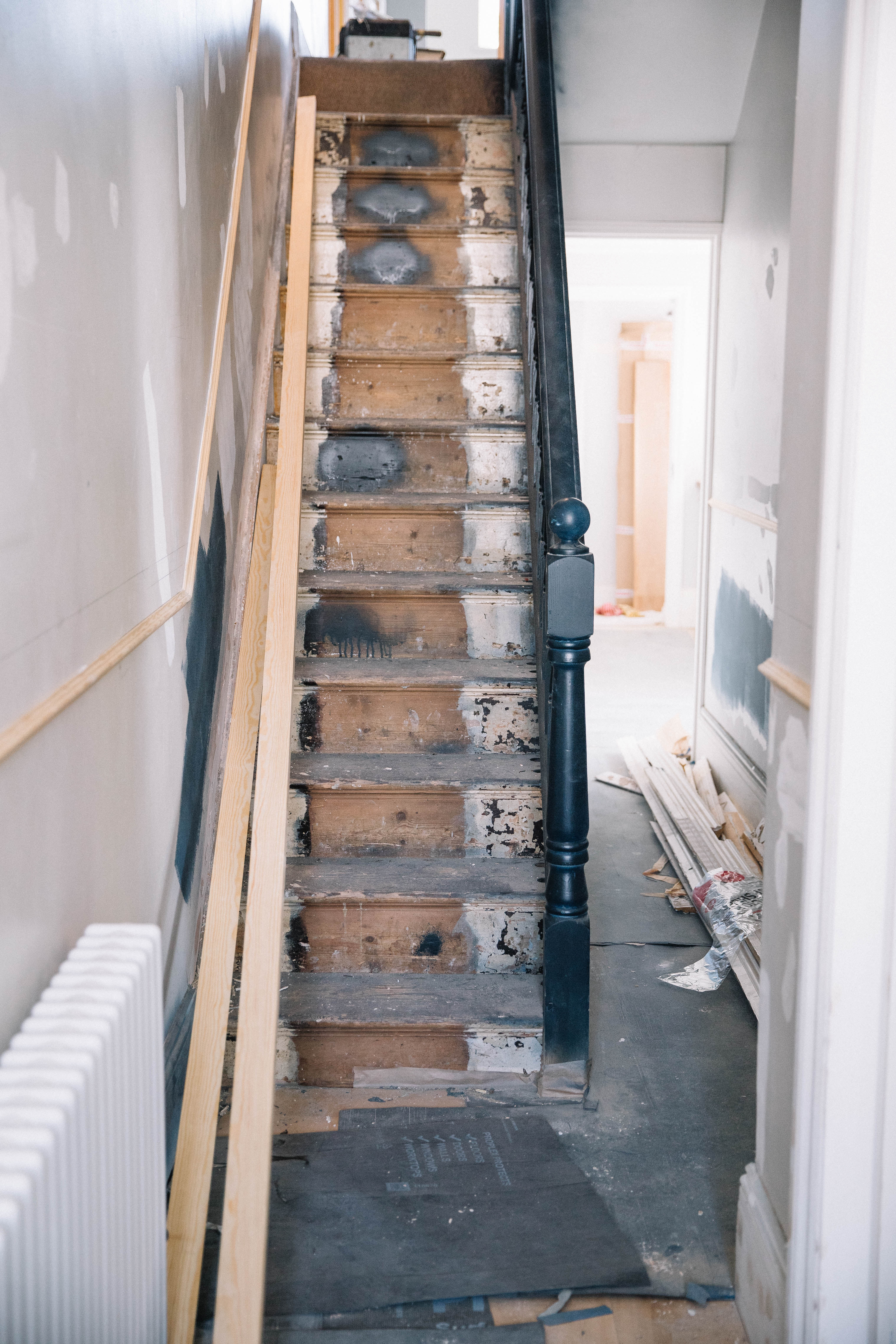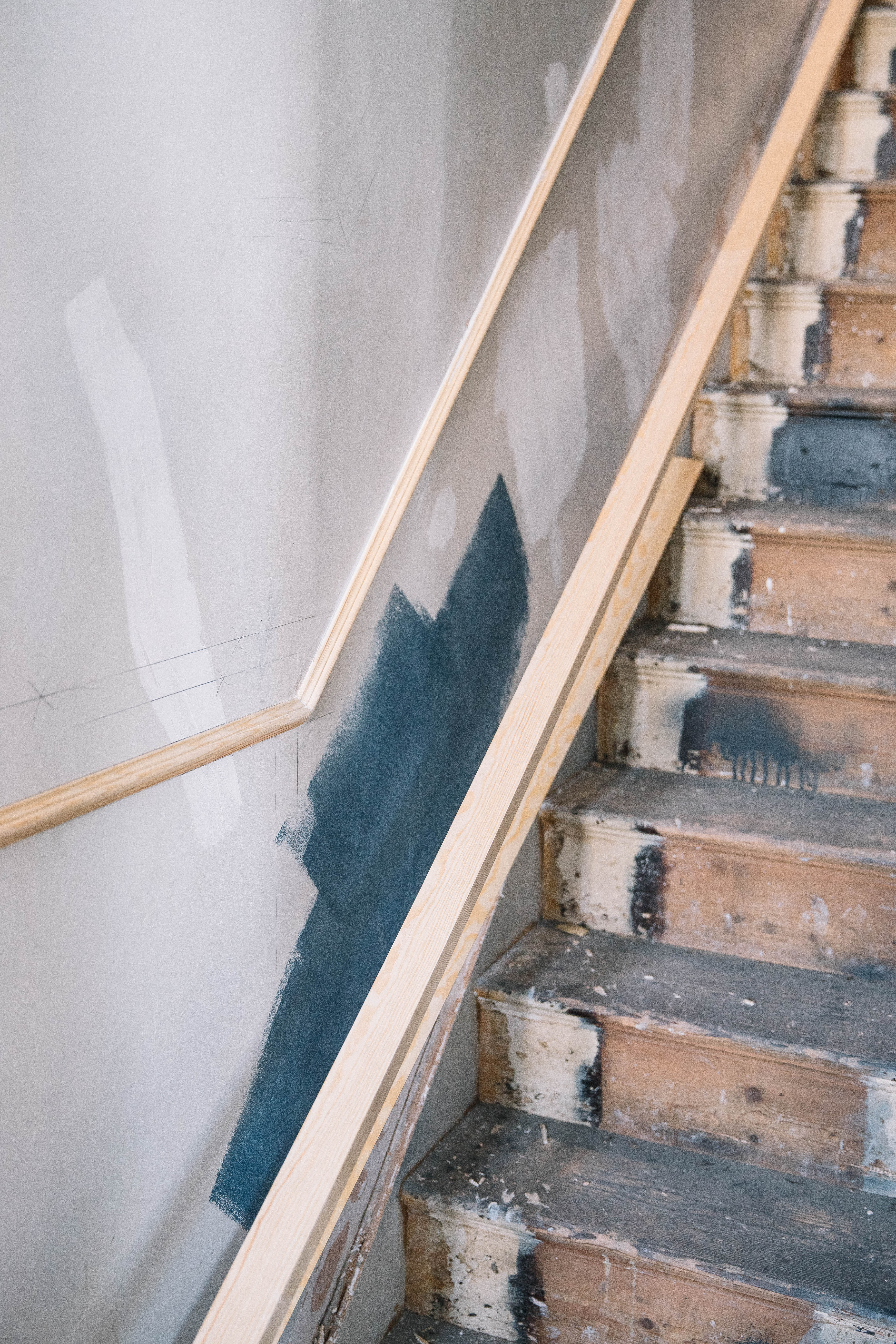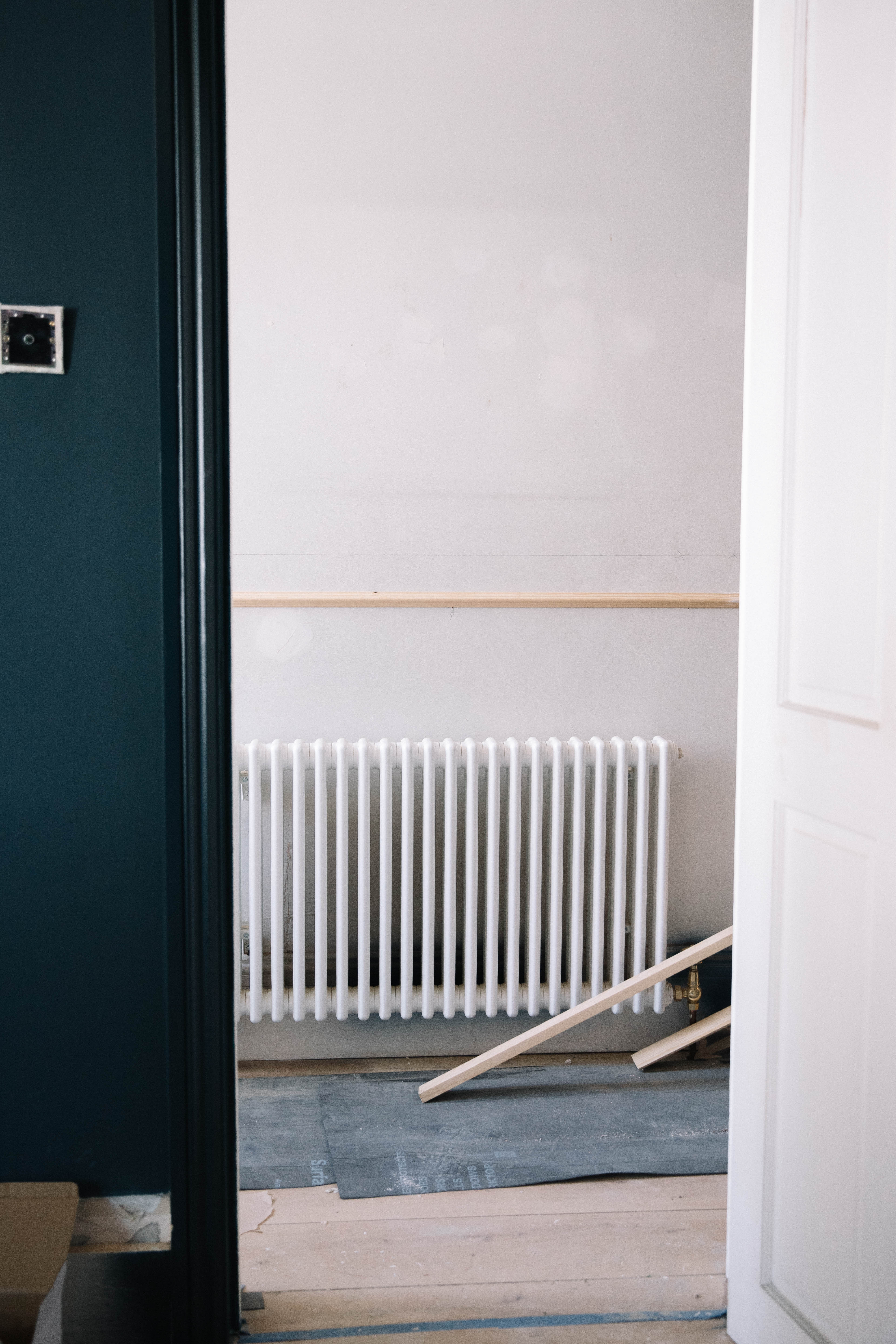 Onto the hallways. Remember me talking about the dado rails last week? Well, they've finally been put up! We actually changed the height of them as when we first saw them we felt they were a little too high…Thankfully only a couple had been secured so it was easily sorted and we're really happy with them now.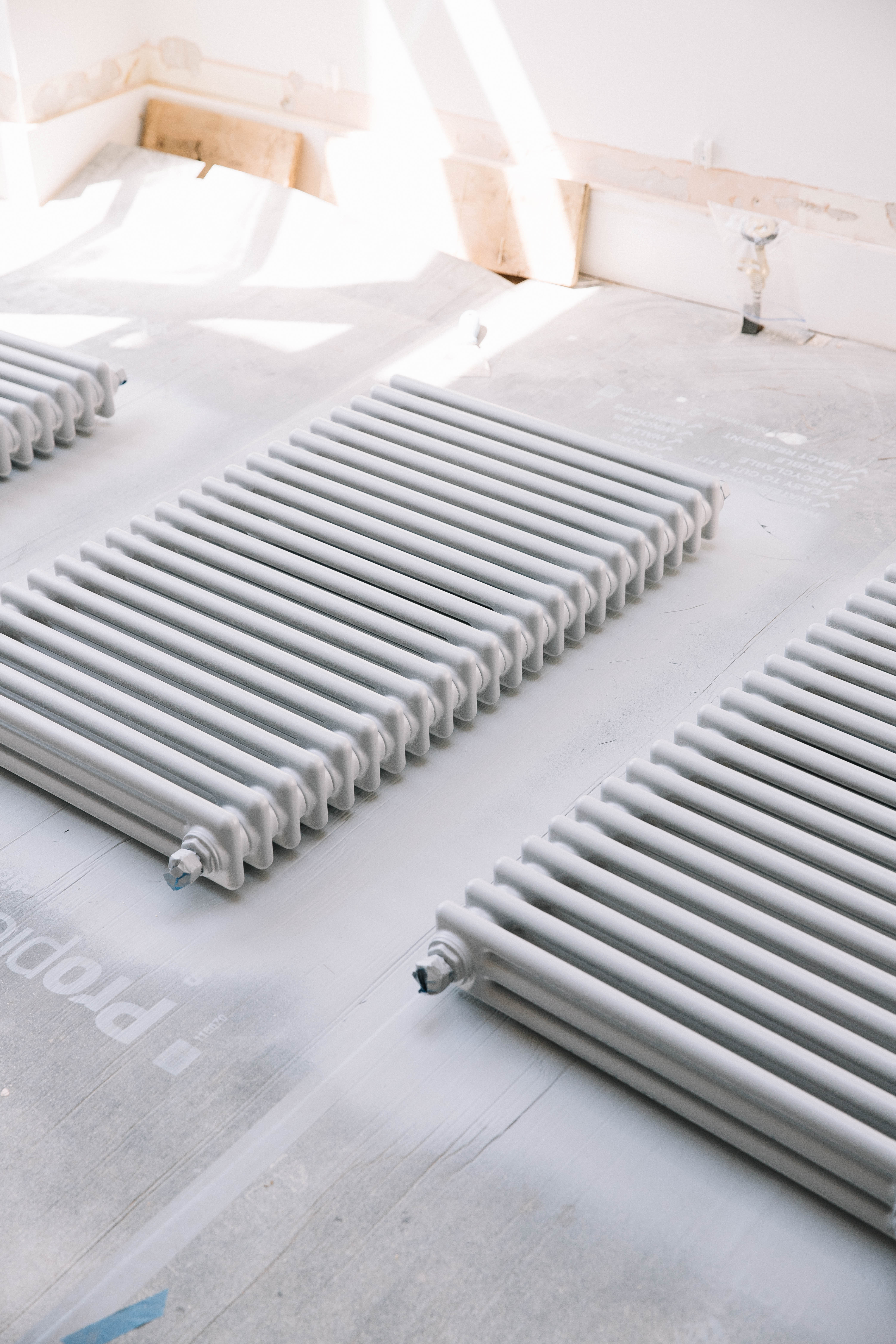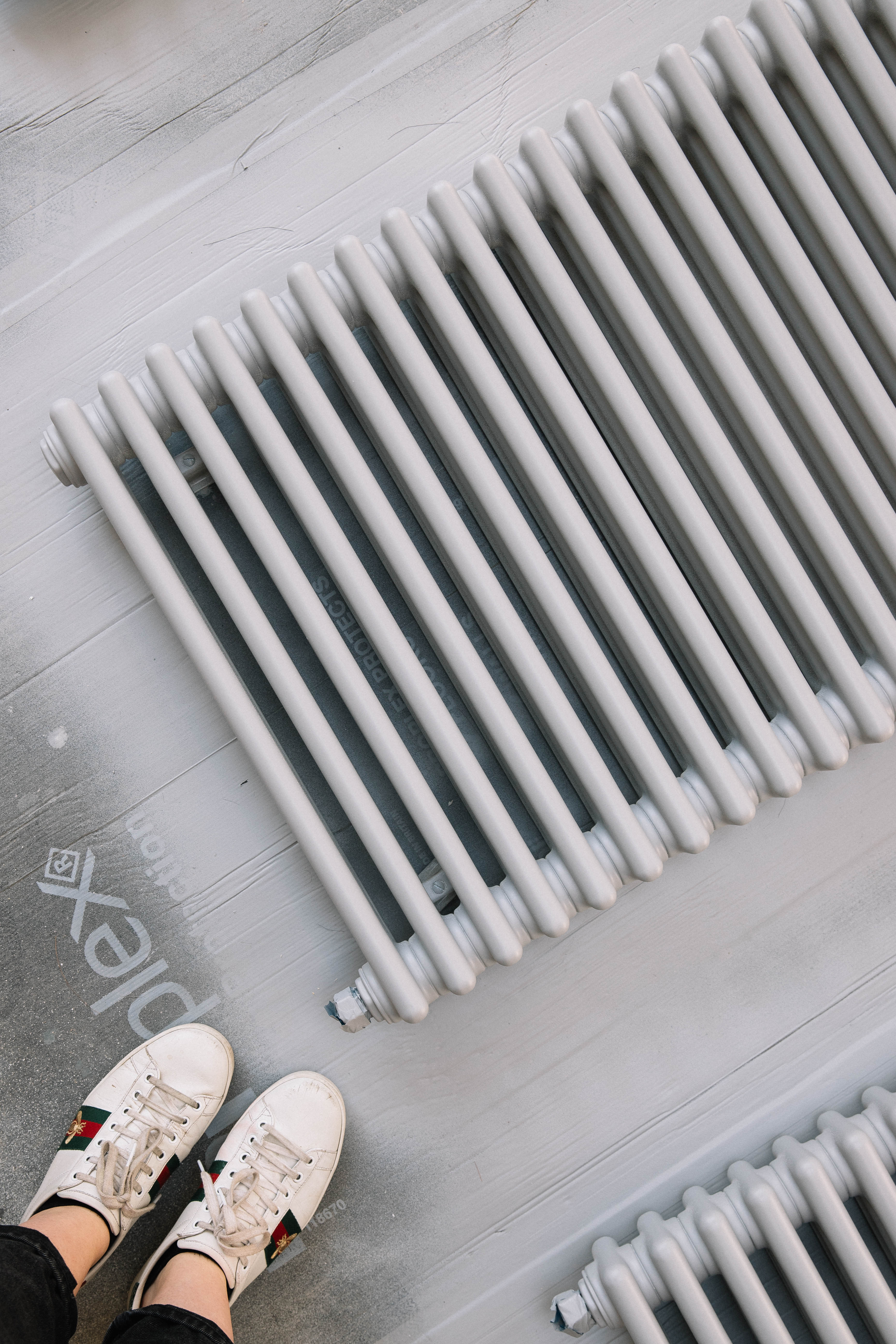 Radiators! My favourite subject! The downstairs pieces are currently being primed and ready to be painted. As we've gone for a darker colour in the lounge we thought it would suit to also paint the radiators this colour. We've also gone for a similar vibe in the hallway and kitchen, where we've matched the colours to the dark woodwork and colour under the dado. Can't wait to see it all come together!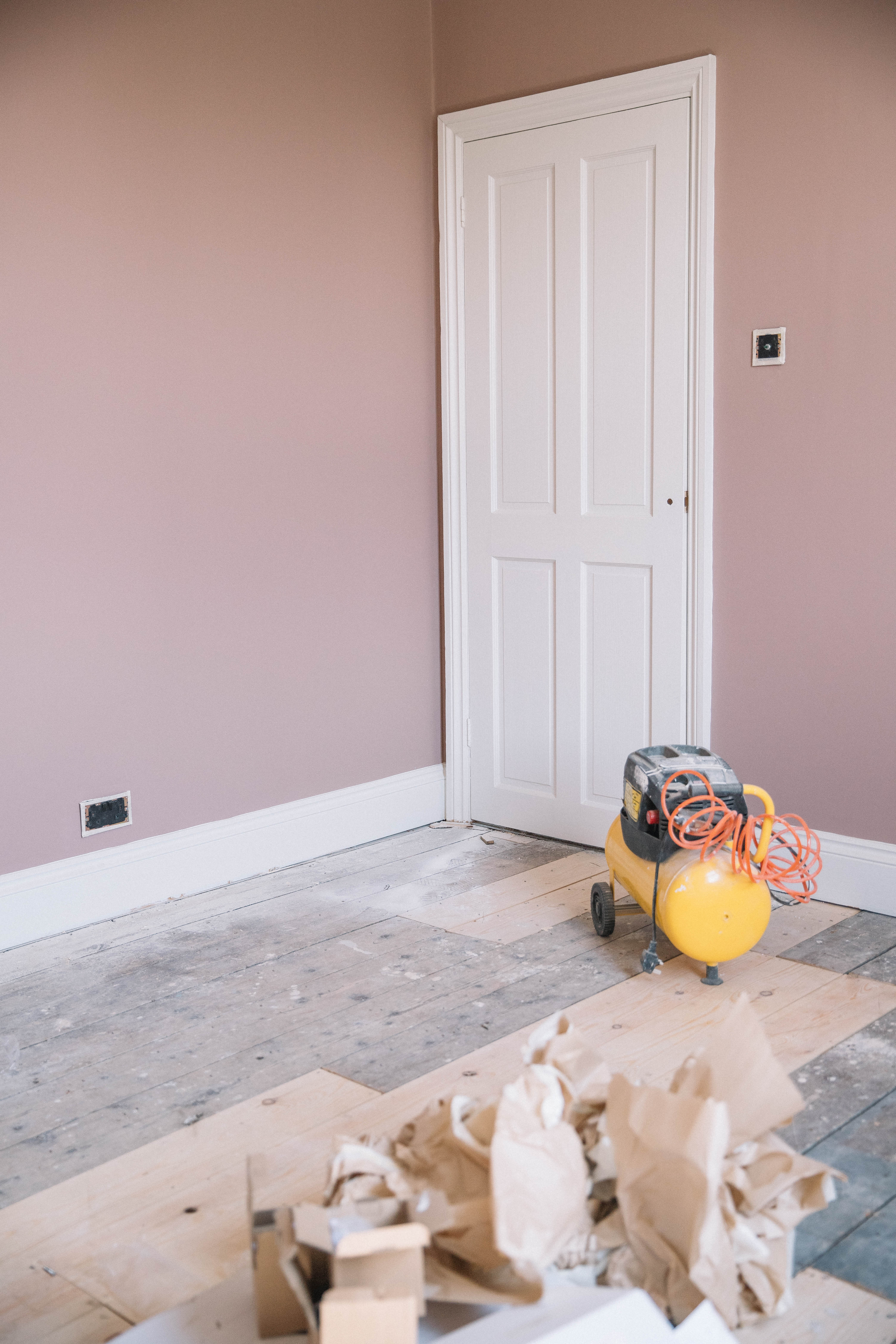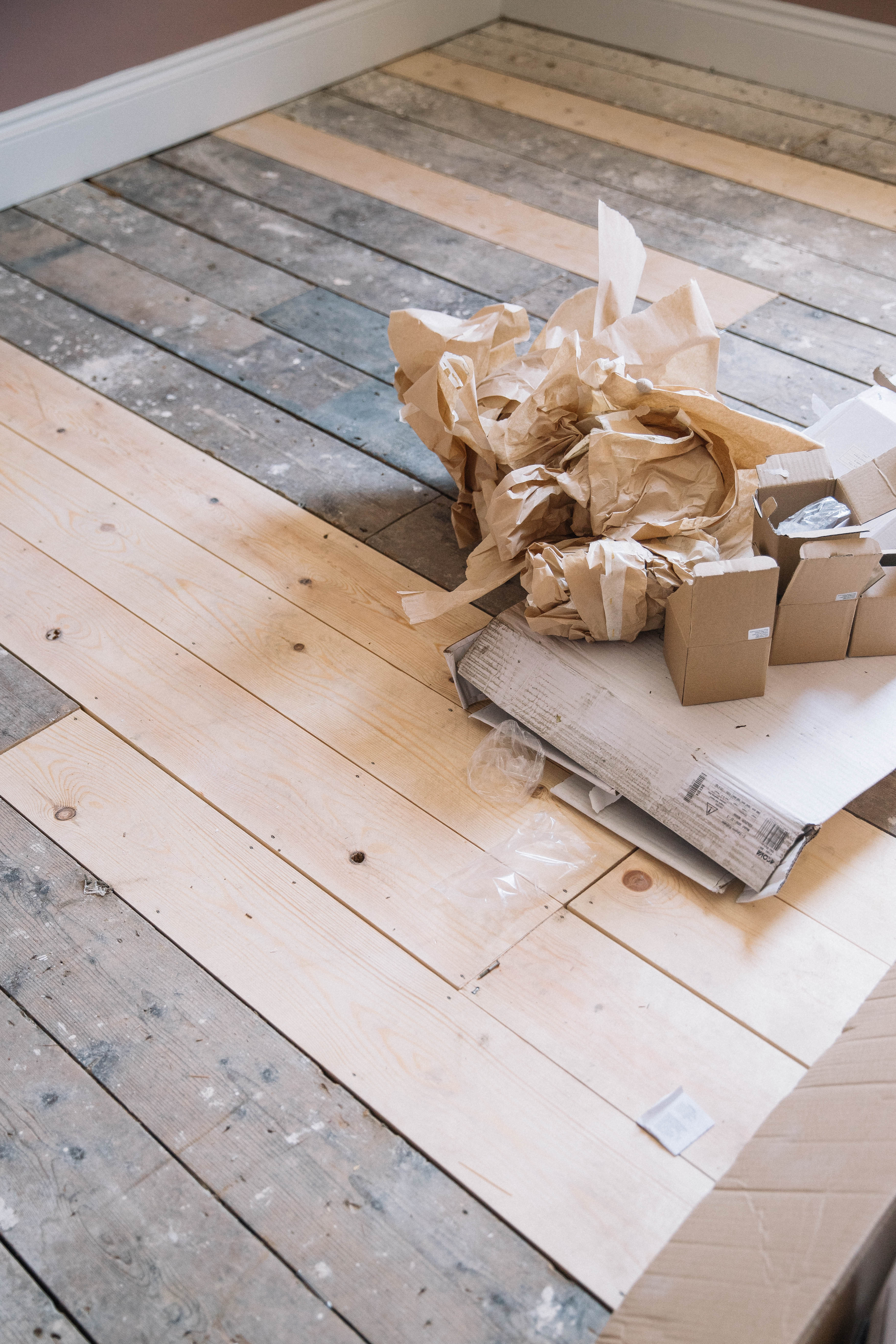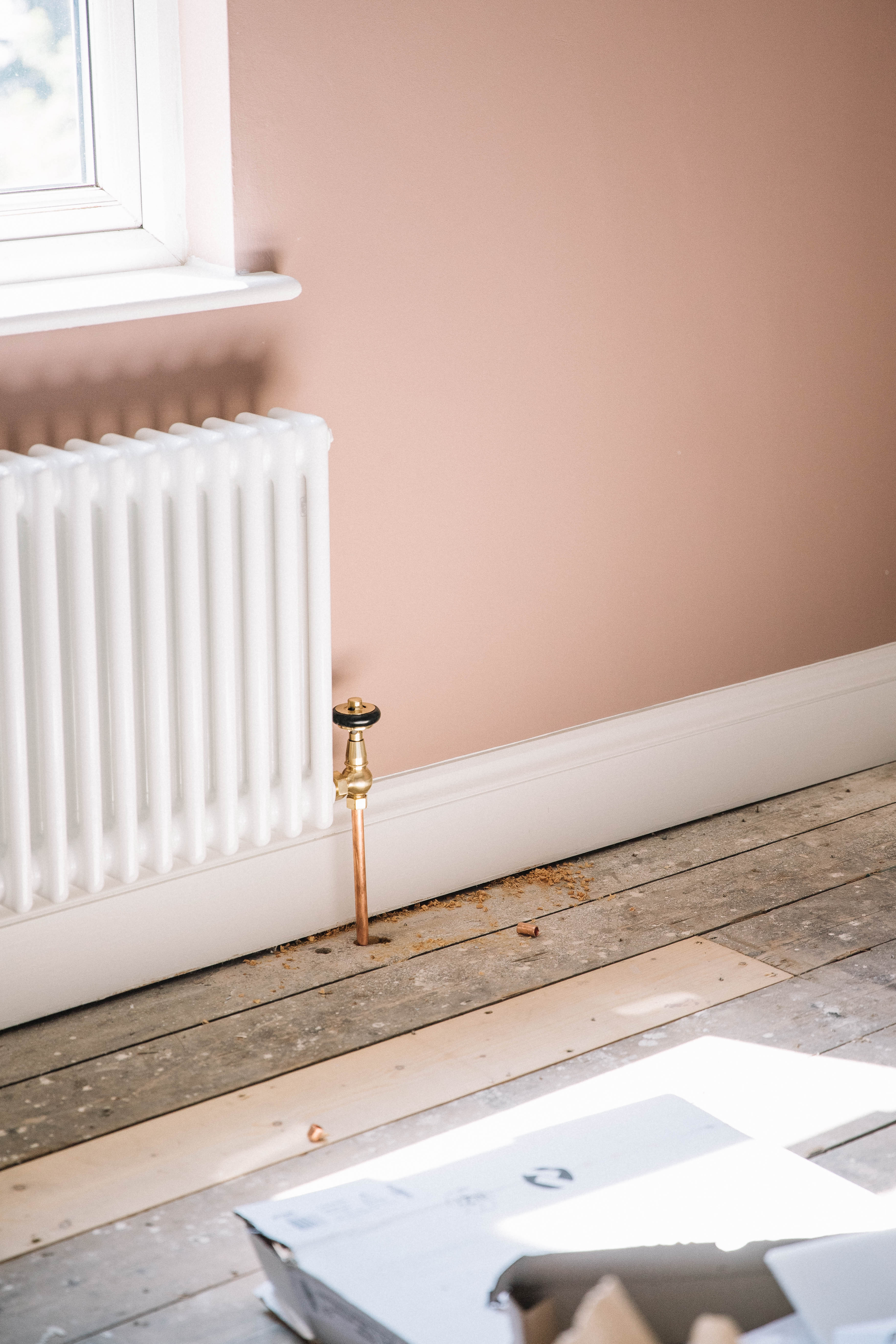 The pink bedroom! This room is so nearly there! New floorboards have replaced the originals that were moved into our bedroom and it's now ready to be carpeted! We're going to leave the radiator white so it keeps in style with the woodwork – this is a room that we literally have zero furniture for, so think we now need to get planning!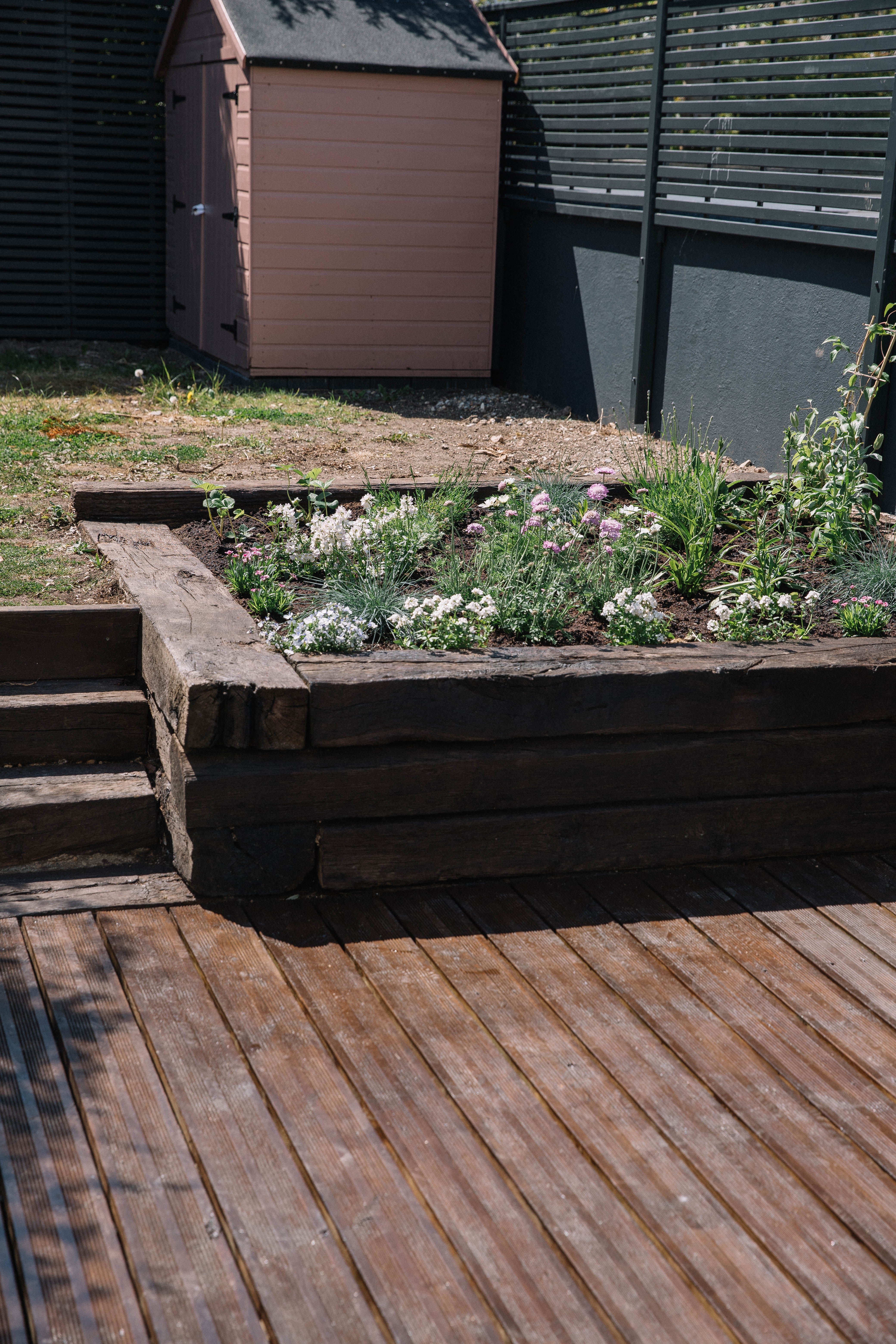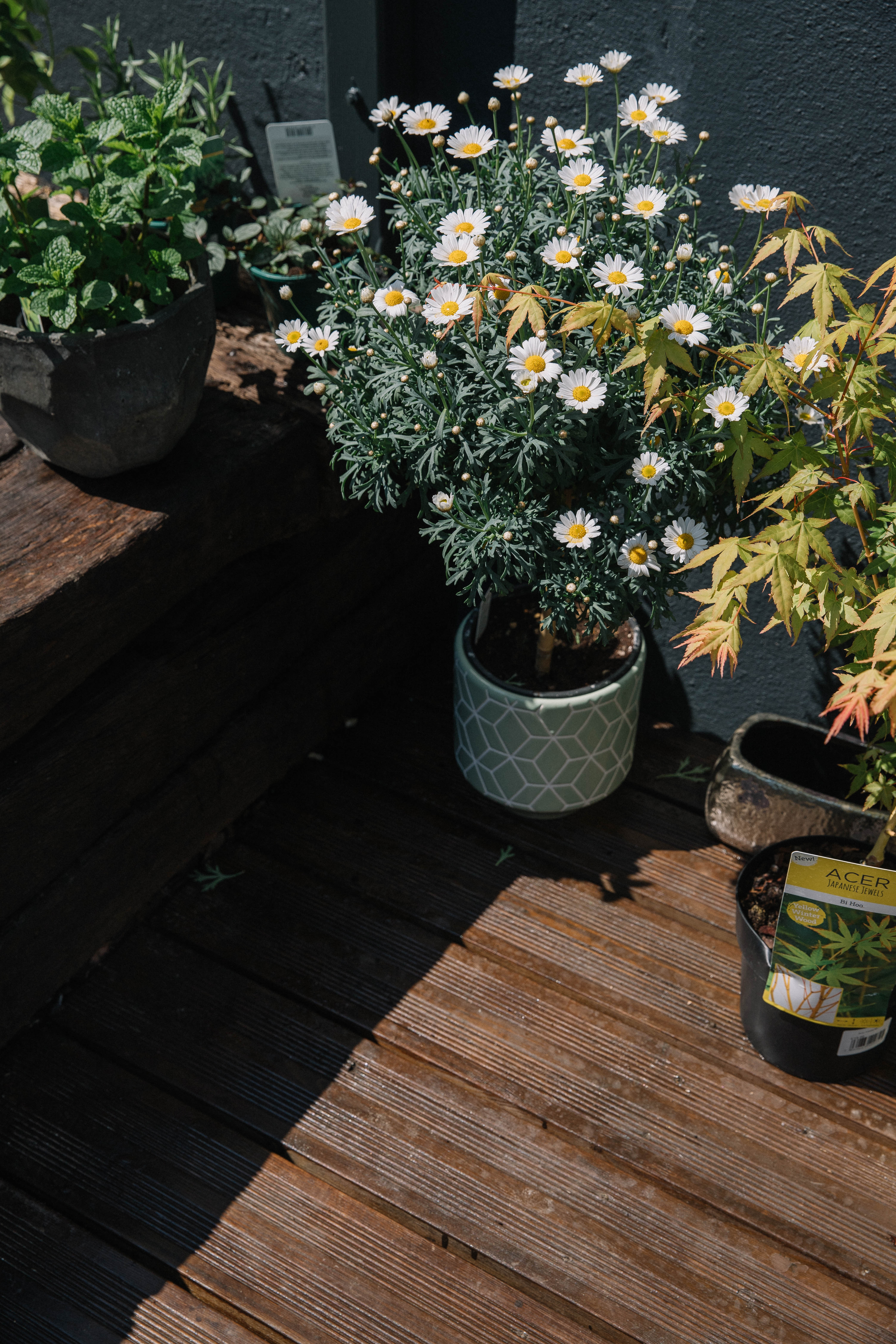 Annnd finally, the garden! My favourite place! We've finally planted up the flower bed. With all the help from my family and a quick trip to the garden centre, we now have a bed full of blooms and not forgetting some strawbs too! We also bought some veg which we're planting up in a couple of large pots – literally in my element! Now just to finish the decking and for the grass to be laid!
I think that's everything this week! I'll be back with House Diaries on Monday the 3rd, but keep an eye out on my stories for moving updates! AND! Thank you so much for all the lovely comments on the renovation so far, it really does mean so much!!  ♥️