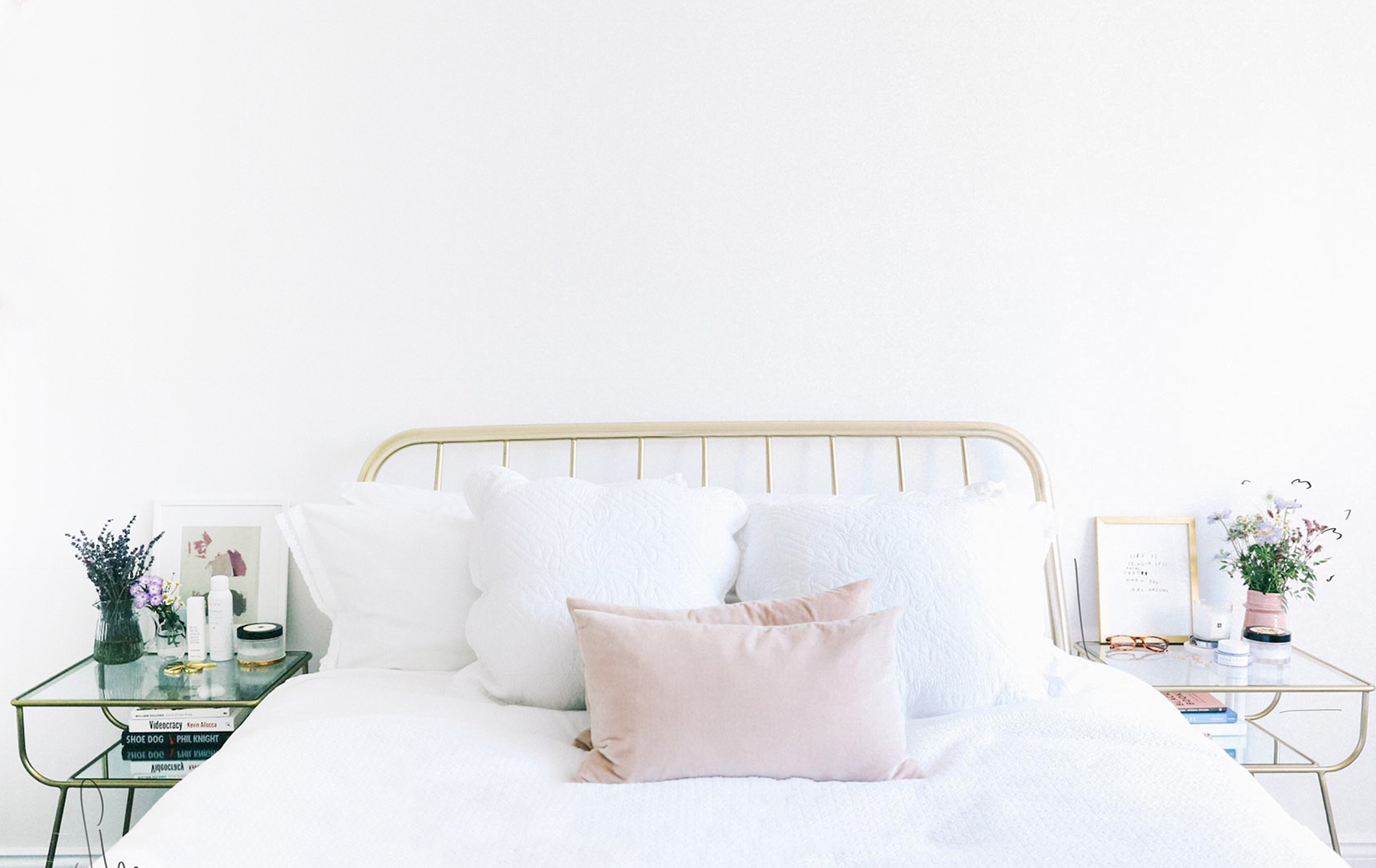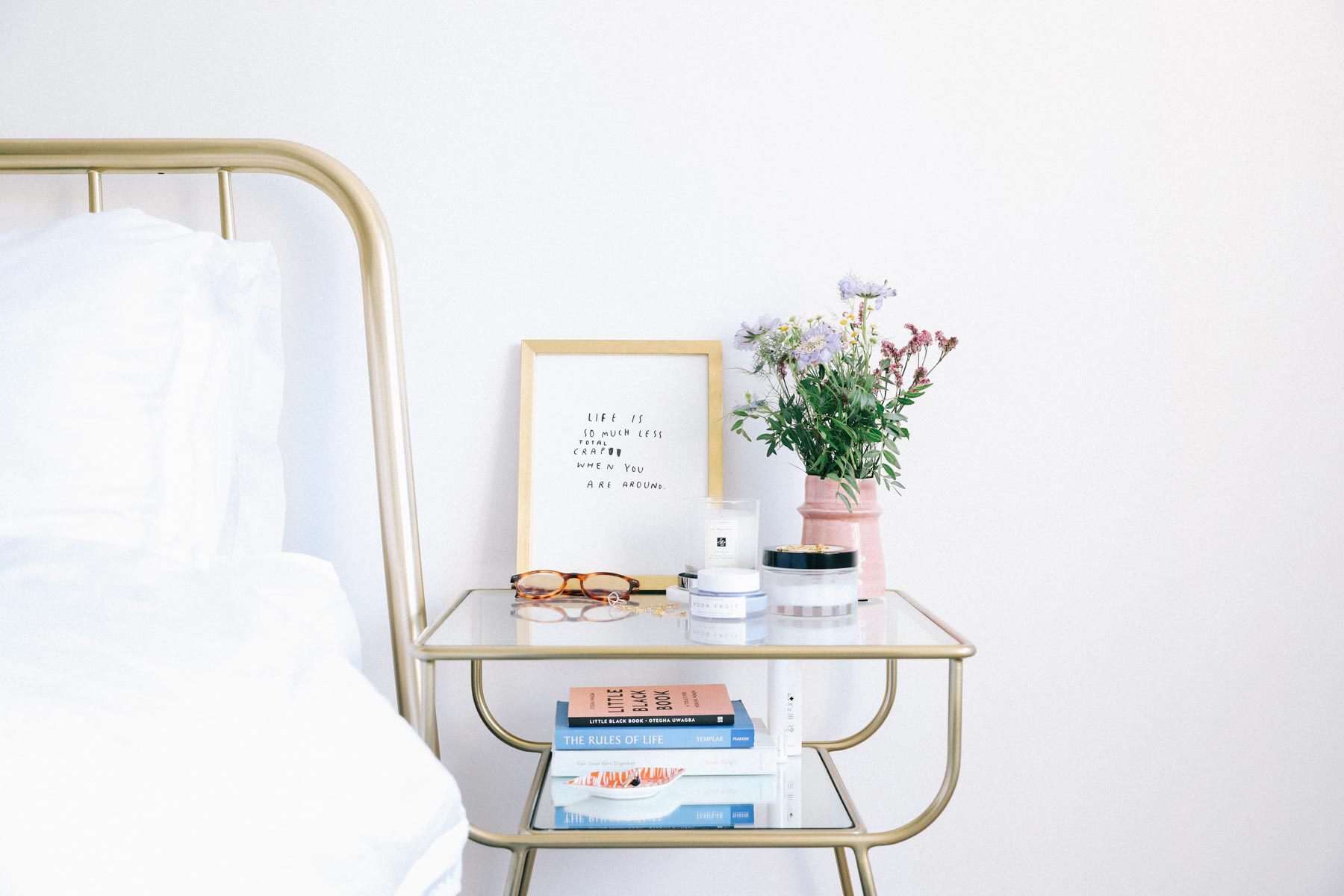 Today I wanna chat bedrooms… How to really make yours your own, how to use it as a space of #calm and what small tips can create an environment that whatever you do for work, means coming home to somewhere that you love and feel all the zen in.
For me personally, it's super important that my bedroom really is a space where I can relax, shut off and separate from work. I love working from home but it's been bloody hard to separate our working zones from our personal ones and I feel like only now, three years later am I finally getting the hang of things. So, whether you live at home with your parents, are a student at uni, or have just moved in with your bf/gf/bff, I hope these super simple tips will help you to create a space you love!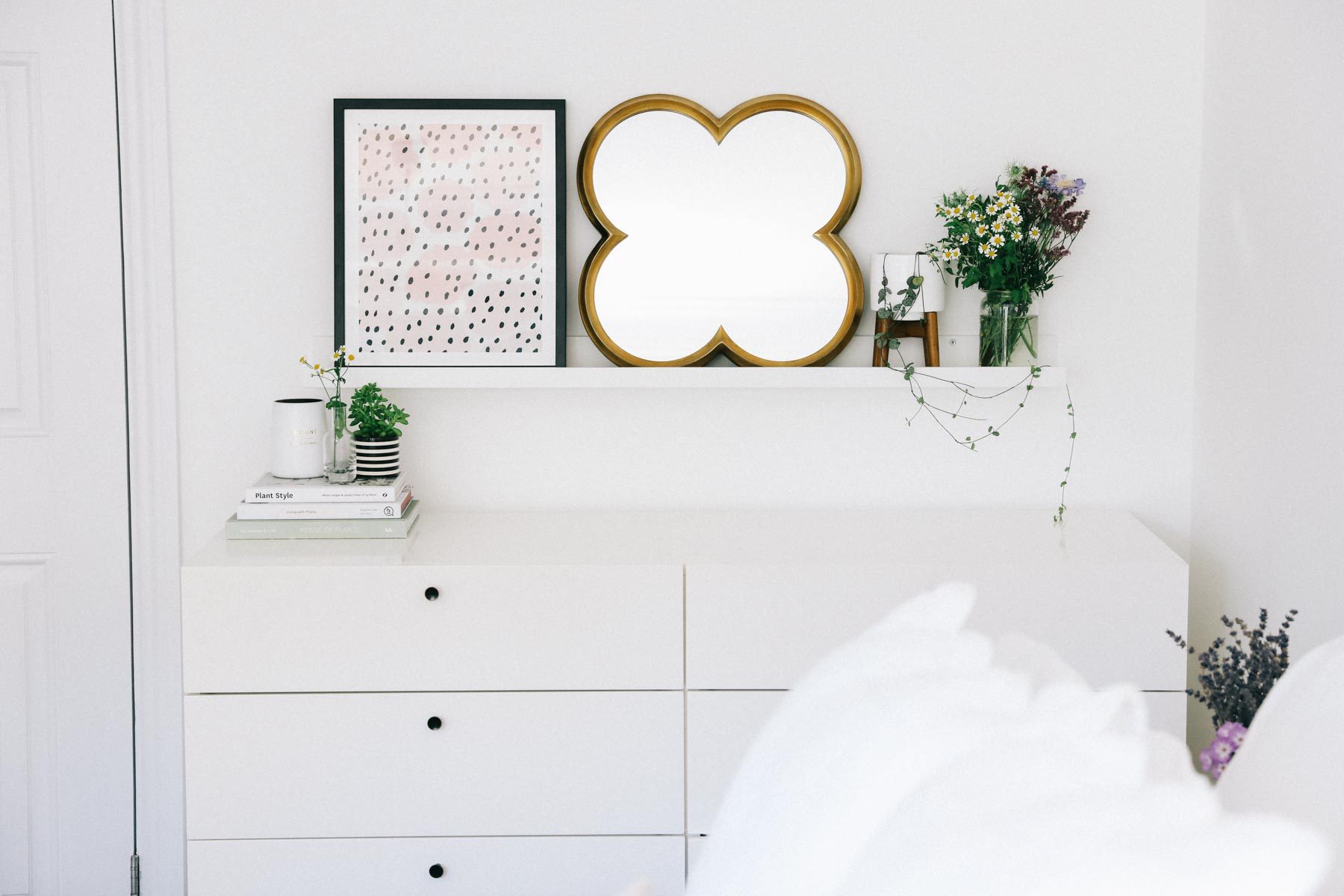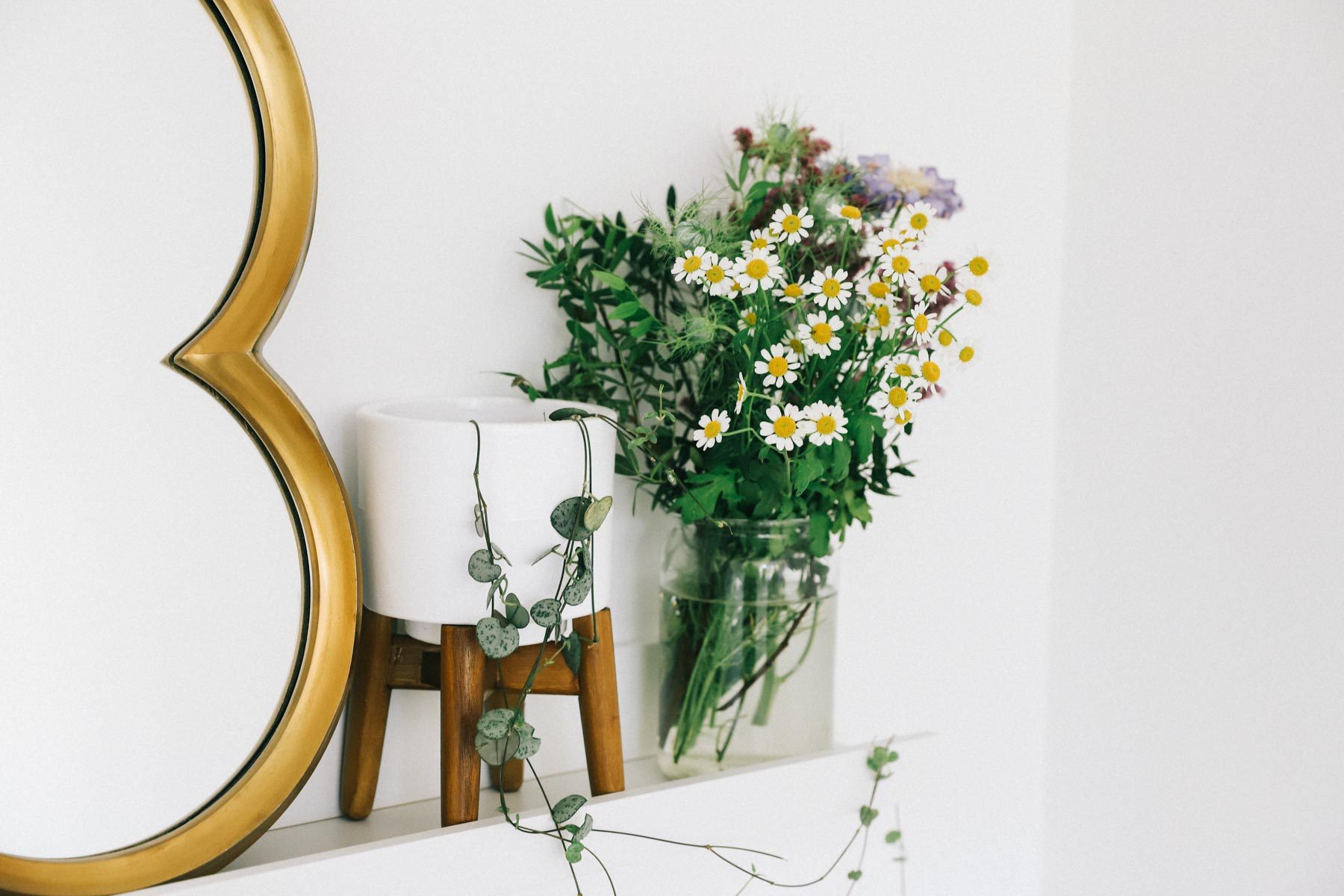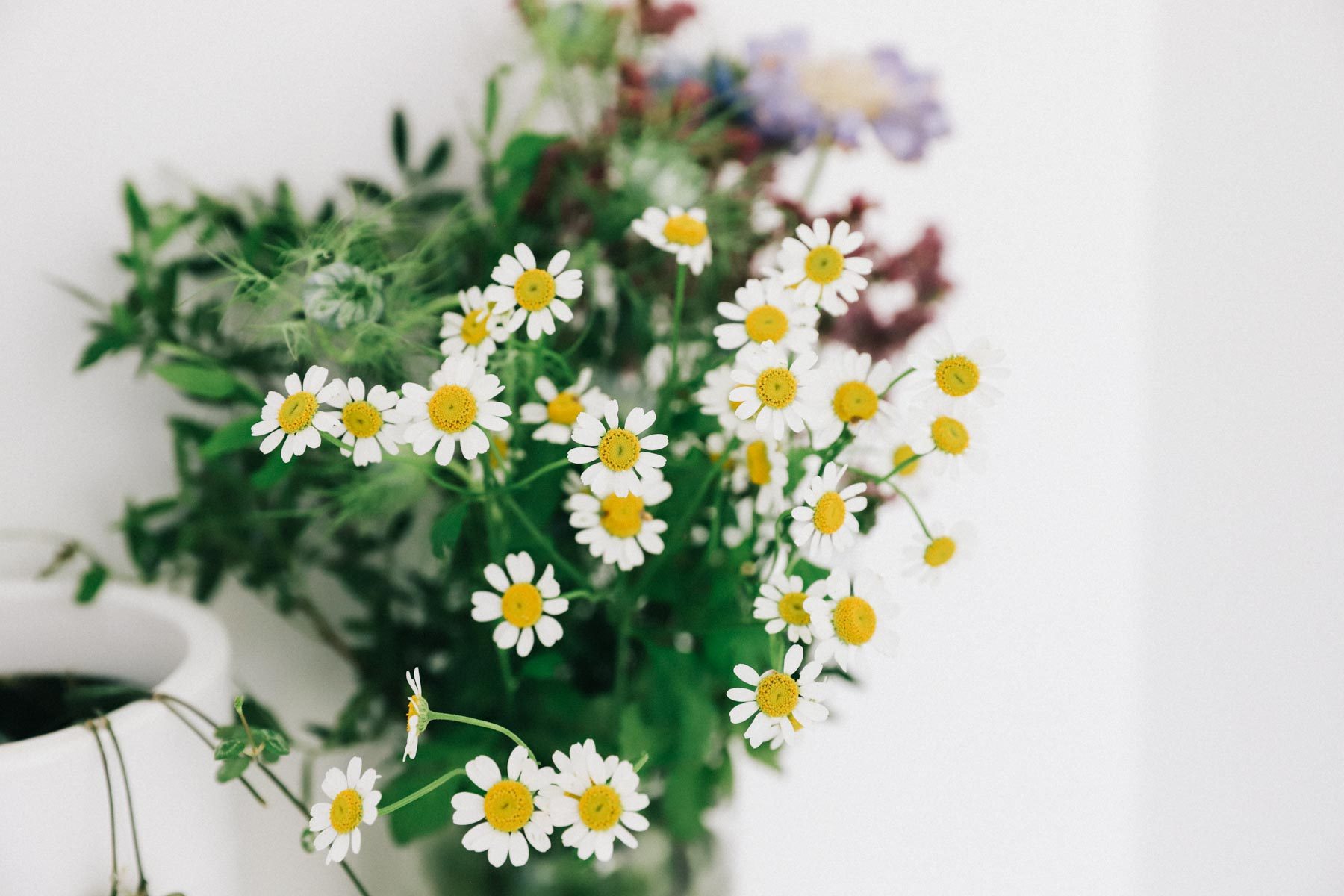 Be Space Smart: Now this might seem like an obvious one and although it's super simple it really does make all the difference. I've lived everywhere from teeny uni halls to TINY shared bedrooms with the bf and although I'm now lucky enough to have the space we need it's definitely not always been that way. It's all about making the most of what you've got. Whether it means having a real re-assess of your bedroom or simply buying some under bed storage, it's all about thinking wisely with the space you do have. I'm big on storage organisation (blog post coming soon!) so would fo sure recommend shoe boxes, under bed boxes, basically alll the boxes to make you feel more organised and know that everything has a home. It's the tiny changes that make all the difference!
Get PeRsOnAL: I'm a big lover of "personal touches", whether it's a piece of art that you love, your favourite candle or your cosiest bedding, the touches that are personal to you are always, always going to make a space feel more like home. One of my favourite bedroom "must have's" is our Muji diffuser, I can't sleep without it! I use a lavender scent and it's almost as if the minute I've turned it on I can feel the workday finishing and my evening of chilllll beginning. Another thing I love to do is keep a busy bedside table, whether it be a book I've read before but love reading snippets of again, or a card a friend has sent me just because, my bedside table is a space for all things personal to me and I absolutely love it.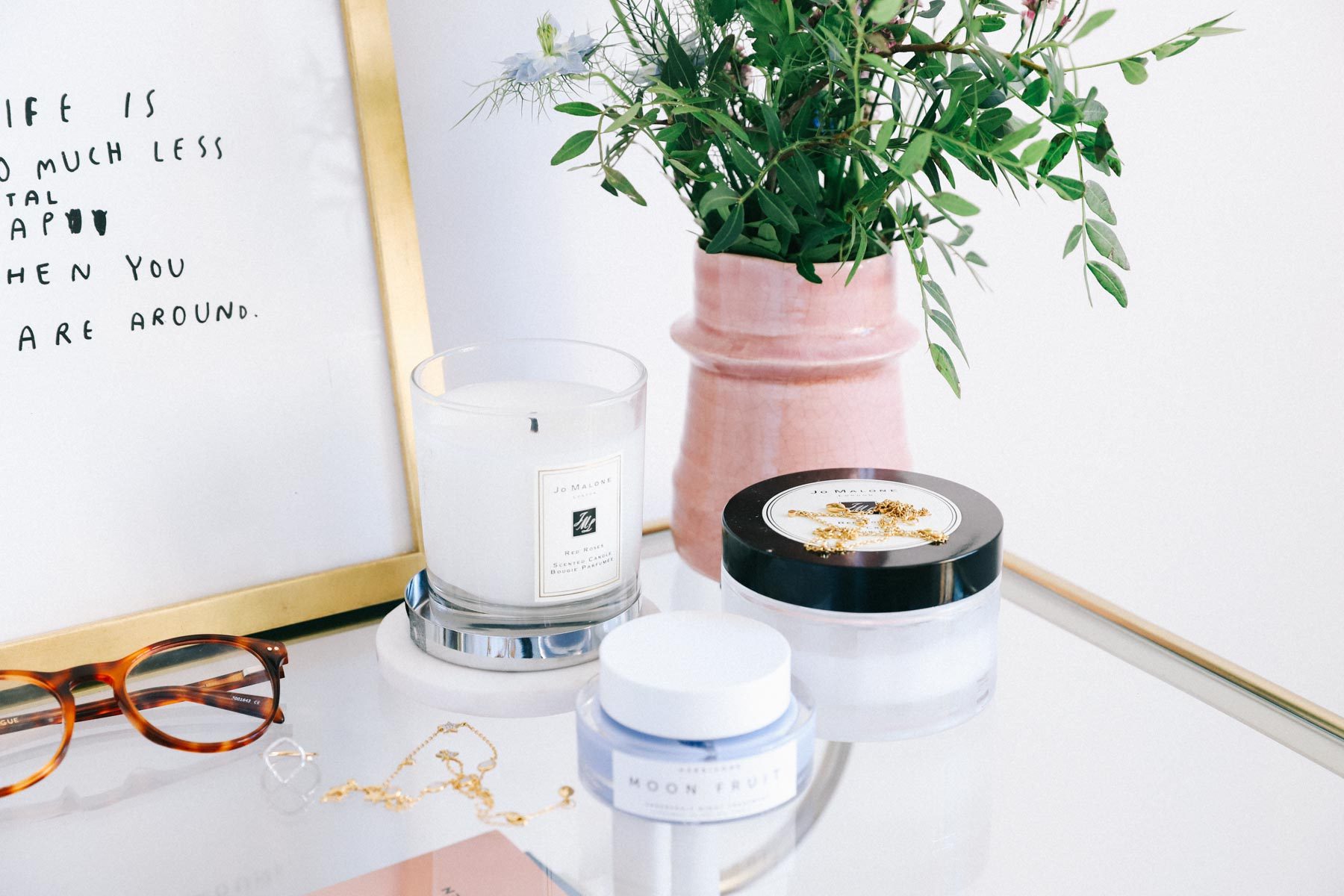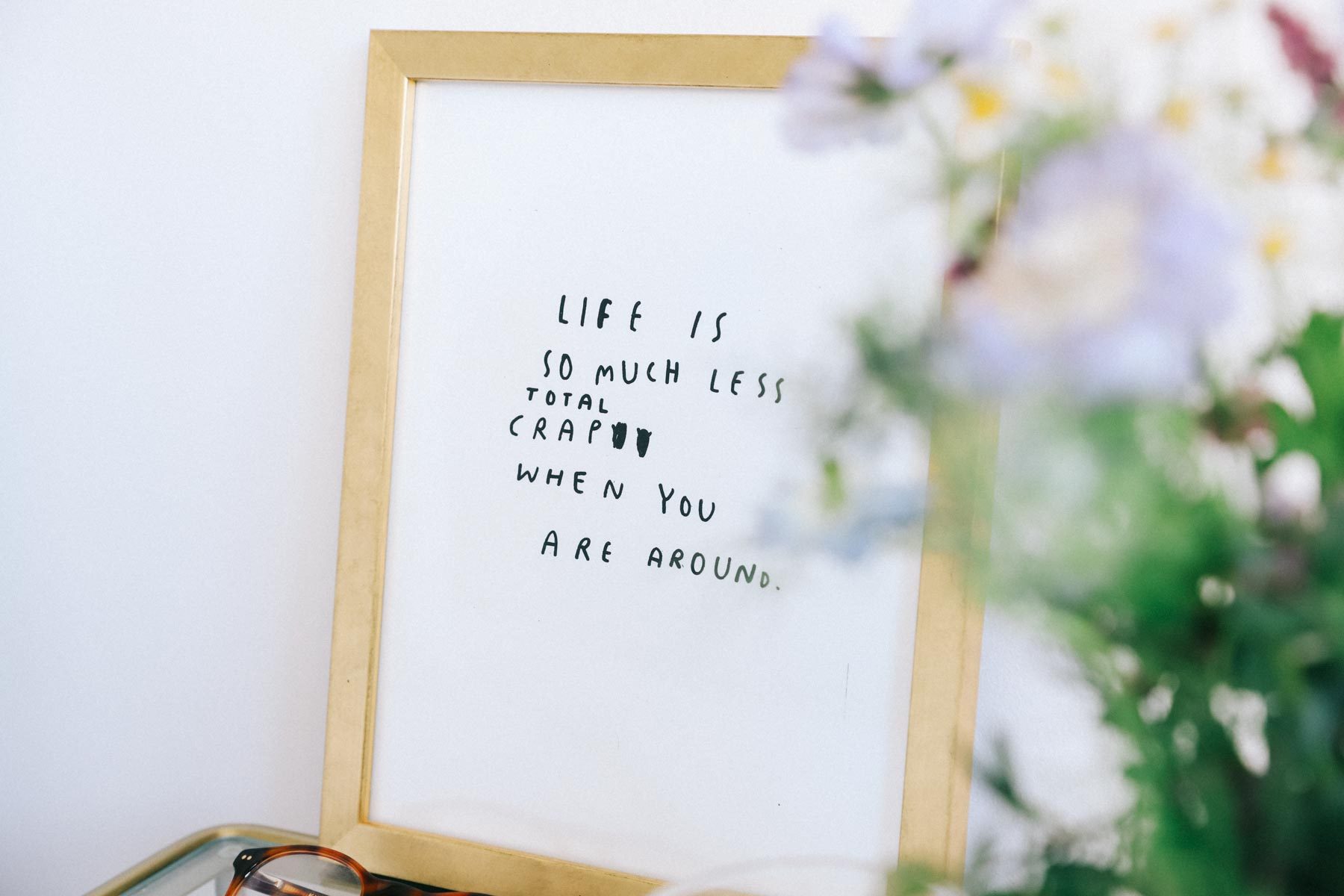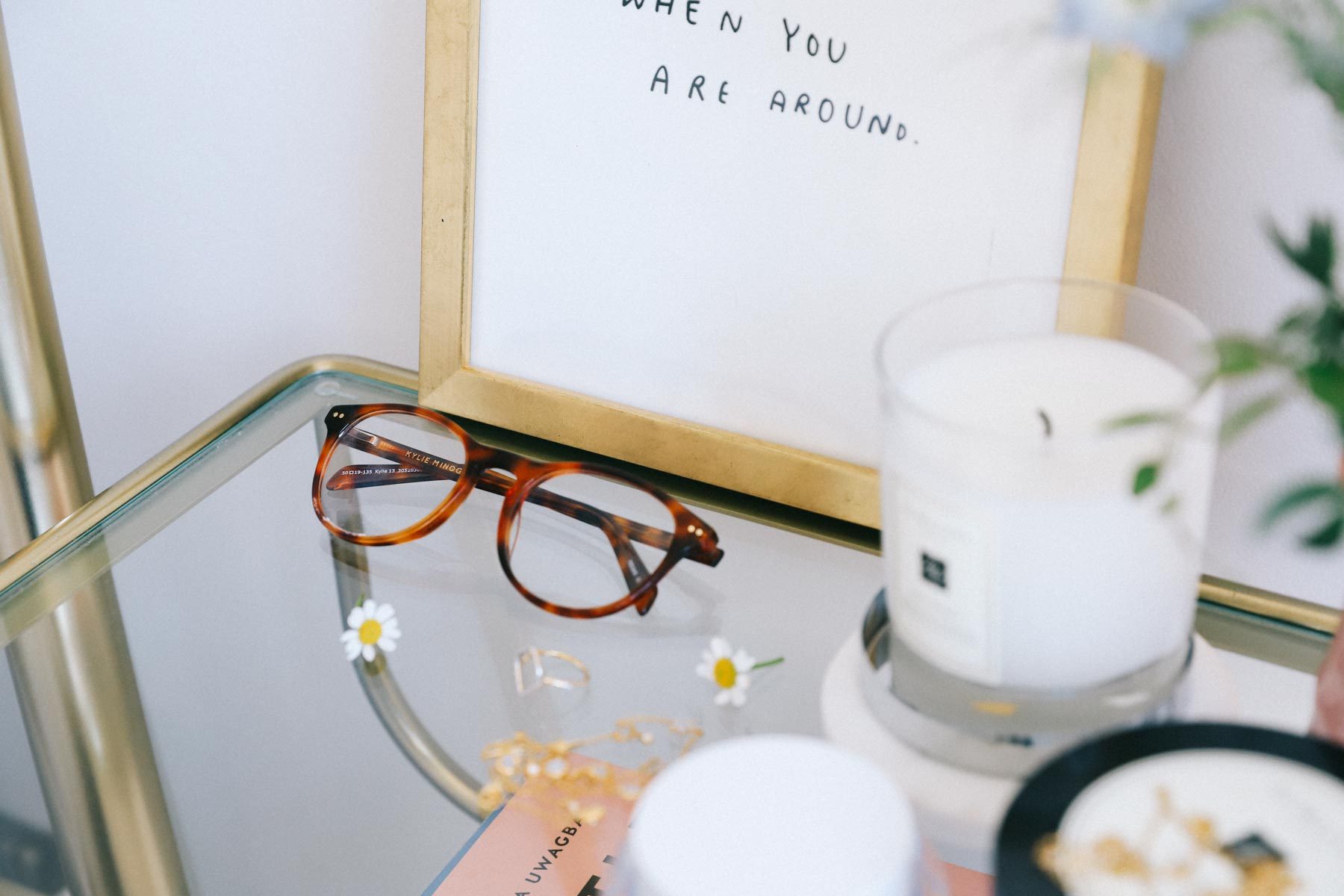 Embrace The Green: Now, I know what you're thinking… will she ever stop banging on about houseplants? Well, no, probs not, but honestly I think plants make such a big difference to a space, especially a bedroom! Even when I've lived in the teeniest of rooms I've always tried to bring a little green to the space. It's calming andddd makes everything feel super fresh! The same goes for flowers, they just make me happy! Whether it's a two quid bunch from Tesco or a twenty quid bunch from our local florist, there's just something about having fresh blooms that makes my bedroom feel complete!
Just Do Ya Thing: Whether it's a tone of fairy lights, a whole shelf of cacti or 56 pillows just because, just do ya thing! Know that your space can always change, so just have fun with it! We use the hanging strips to put art up as I know I'm forever changing my mind, they're great because they leave no marks and mean you can always change your mind. There are so many ways to make your room feel homey without painting and decorating. Buy some photo frames, treat yourself to some new bedding or simply pop a bunch of flowers on your bedside table. Whatever it is you love, bring a whole lot of it to your space and make it something you truly love sleeping in every single night.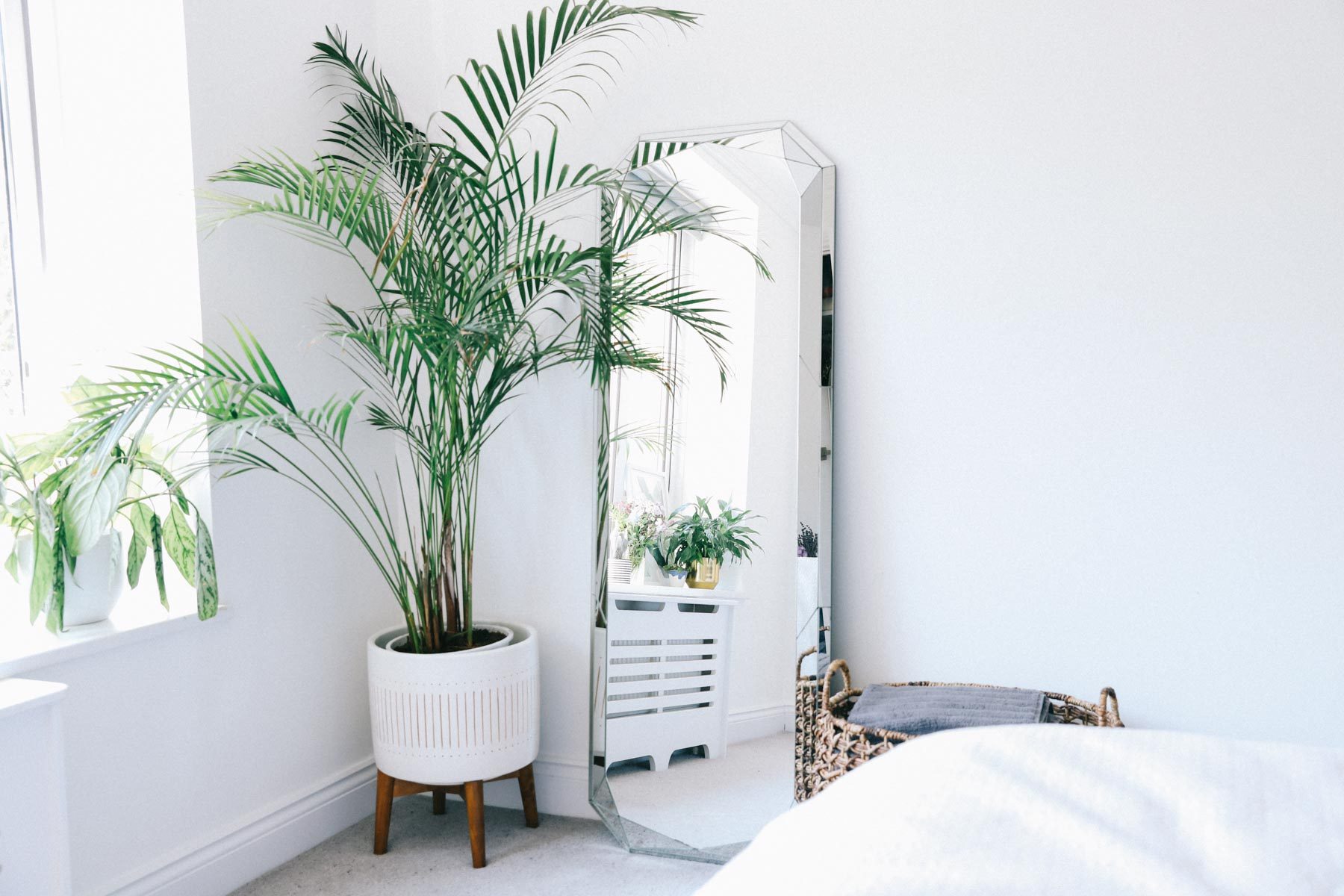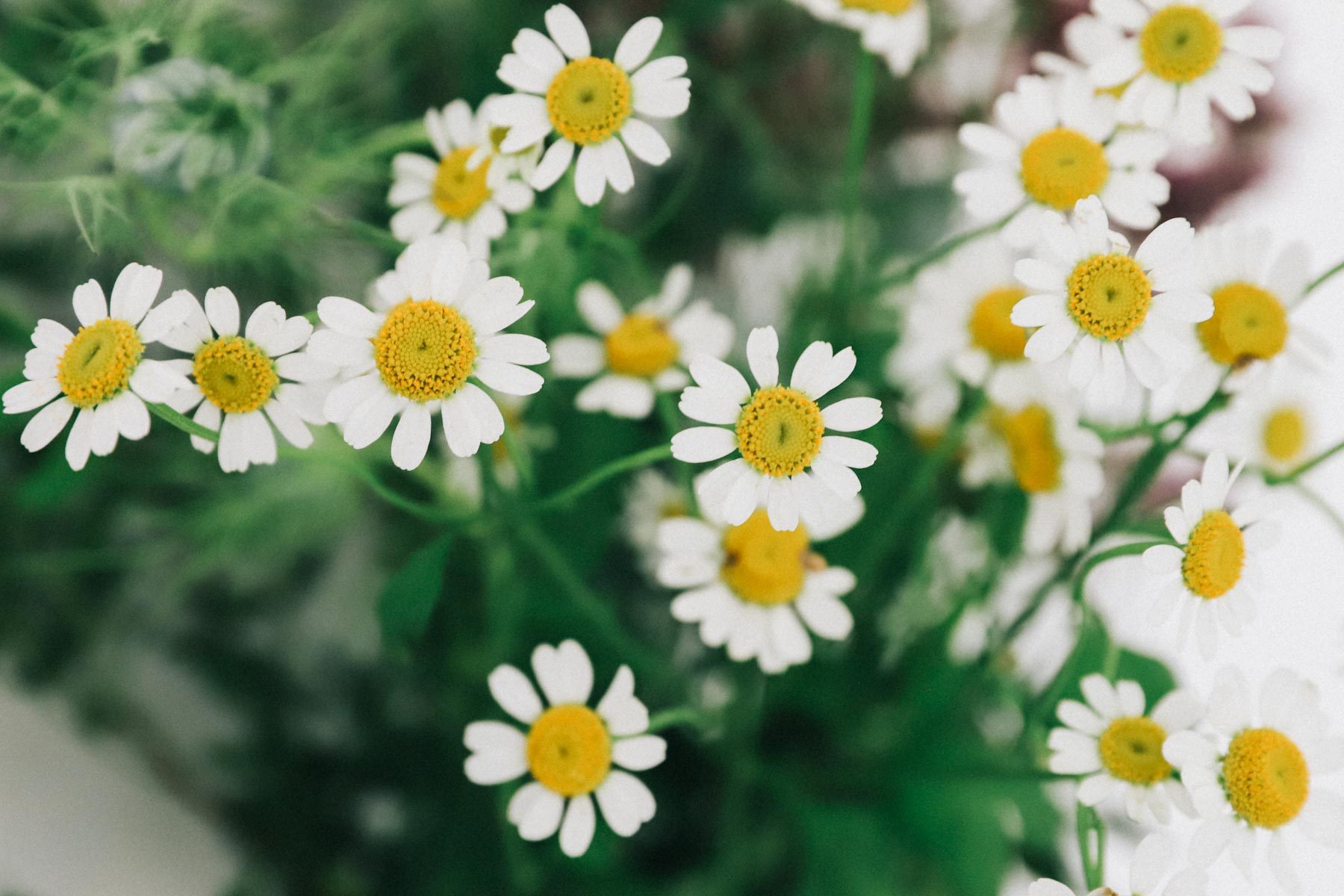 SO, that's it for now, I really hope you've loved reading my v simple, v easy tips for making your space your own. Tweet me if you have any q's and tag me in any of your bedroom content! I'd love to see how you style your spaces!