Zesty Lemon Biscuit Recipe.
I've gotten into a serious habit of baking sweet treats ATM. I totally and utterly blame Bake Off, but I can't realllly blame them for the fact that I usually decide to double, or triple, every recipe too… It's alll about 'sharing is caring' right!? I mean, if you're gonna make it, WHY make one batch when you can make three and give them to everyone and anyone, OR just eat them all yourself and pretend you gave at least ~some~ away… !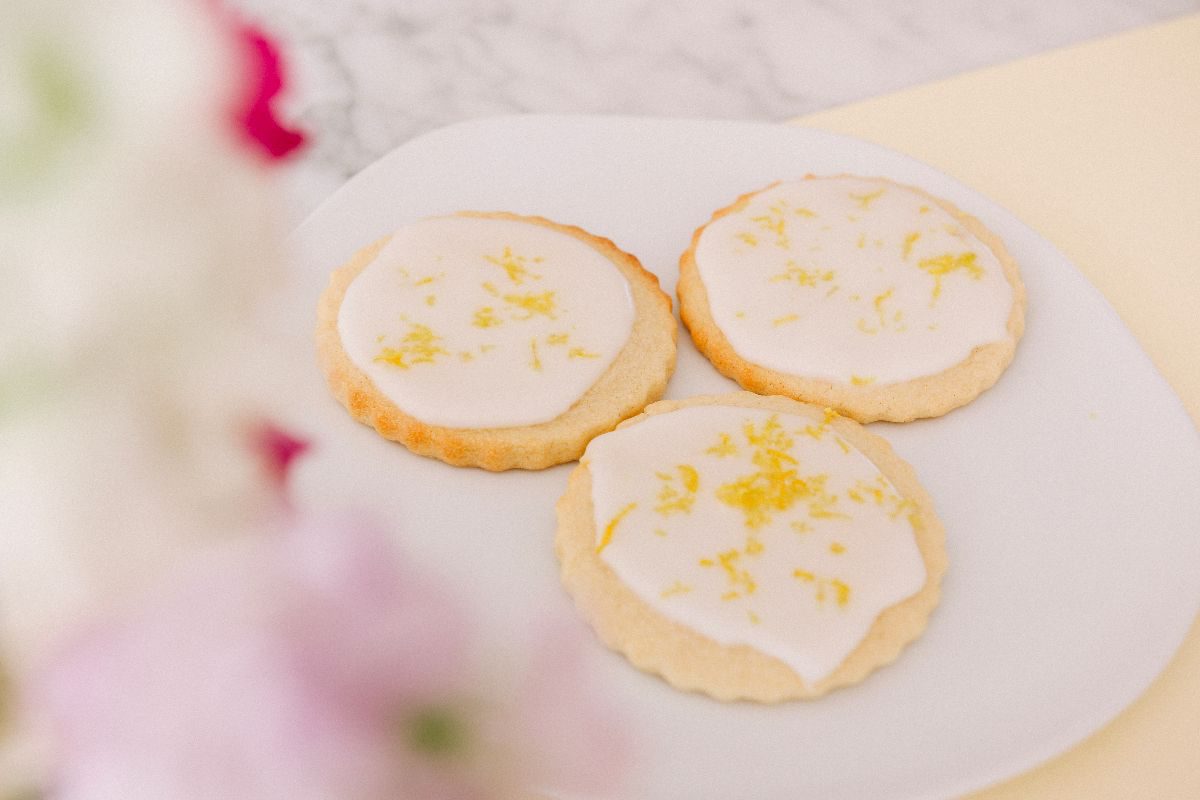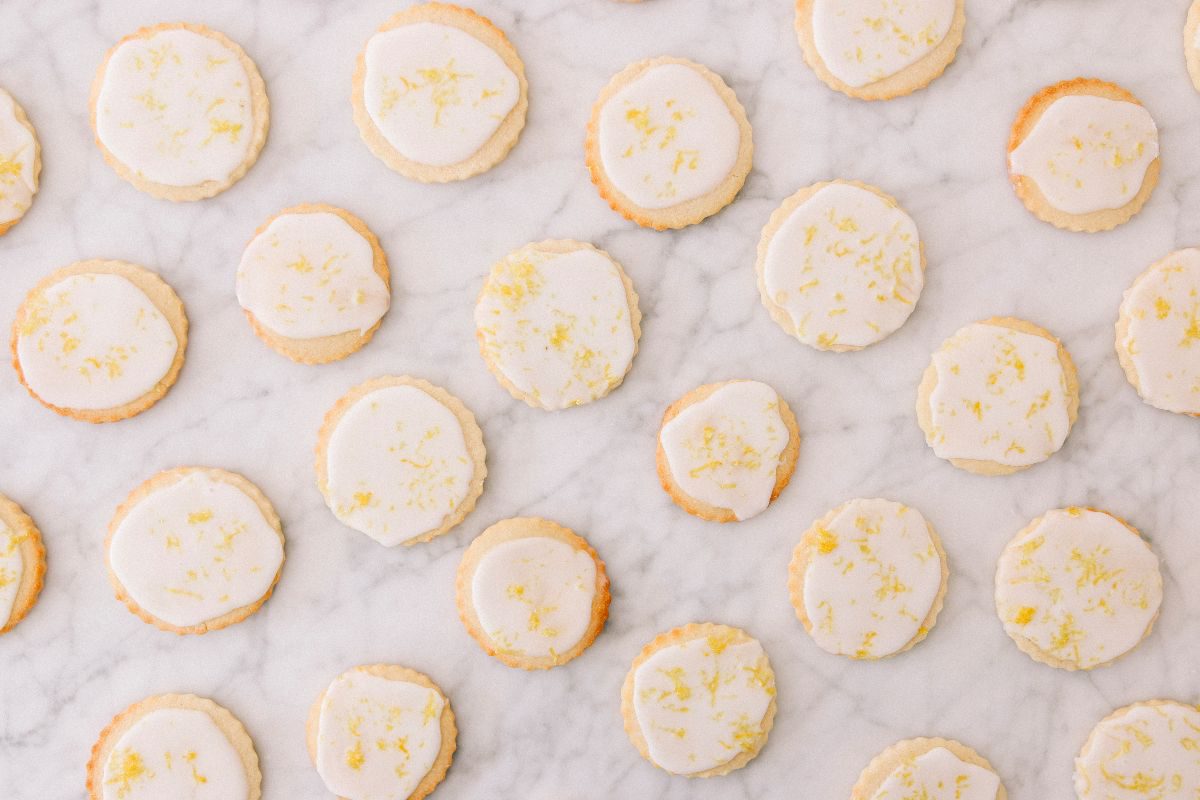 ---
-For The Biscuits-
---
You will need:
1 cup of butter (softened)
1 cup of icing sugar
2 tbs of lemon juice (fresh)
1 pinch of salt
2 1/2 cups of all purpose flour
---
-For The Icing-
---
You will need:
1 cup of icing sugar
1 1/2 tbs of lemon juice (fresh)
1/2 tbs of semi skimmed milk
A handfull of lemon zest (optional)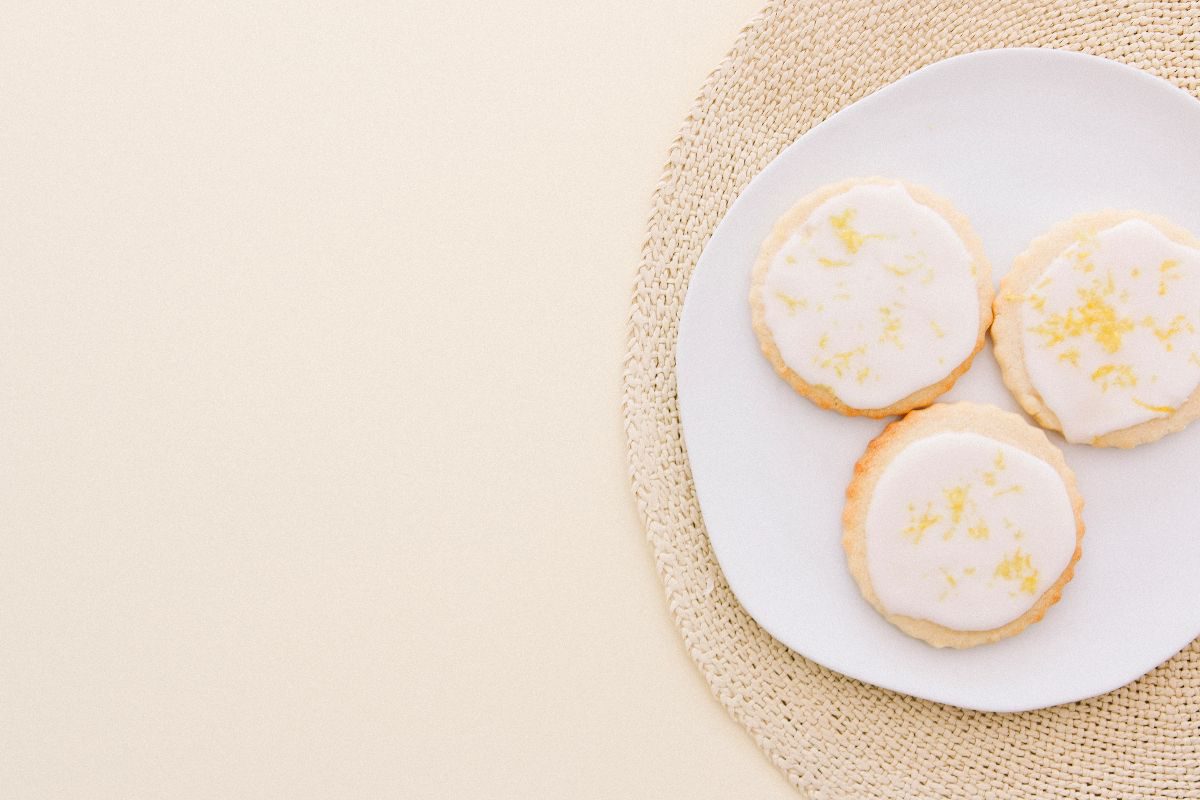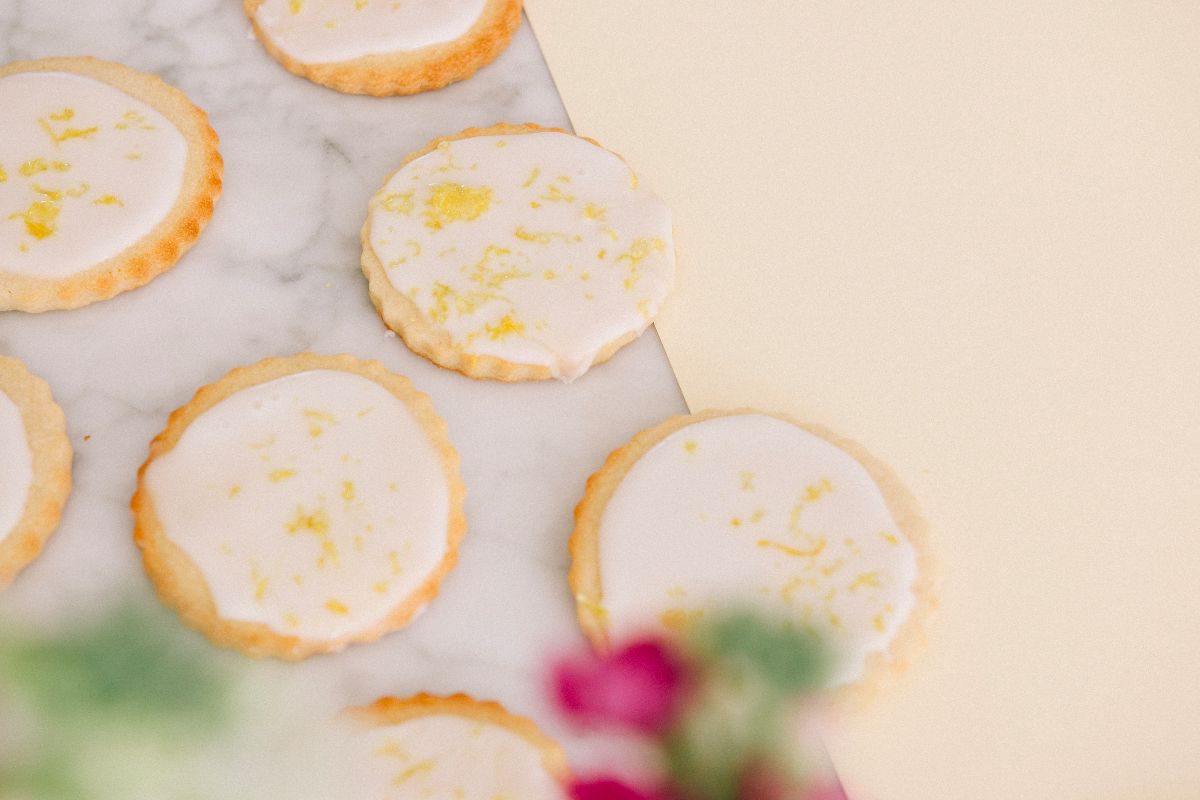 ---
-Let'Bake-
---
Step One: Preheat the oven to 180c.
Step Two: In a bowl mix together your butter, icing sugar and lemon juice. Once the mixture is combined, add your salt and mix again.
Step Three: Next, sift and then add in your flour and mix again for a couple of minutes. DW if it's a little sand like, keep mixing and it will become smoother!
Step Four: Using your hands to squash together the mixture to form a ball. Roll it out onto a smooth surface using a rolling pin until it is about 3/4 of a centimetre thick. 

Step Five: Use a round cookie cutter to form your biscuits then transfer them to a lined baking tray – be a little careful doing this (!) and you may need some help from a spatula !

Step Six: Bake your biscuits for six minutes. They really do only need this amount of time, they don't brown so don't mistake them for being "under-done". 
Step seven: Let them cool before moving them to a cooling rack. They are a little soft when they first come out of the oven so need a couple of minutes to harden.
Step seven: Mix together your icing ingredients in a medium sized bowl and then ice each biscuit individually. They really do only need a teeny amount – as you can see – but it just kinda depends on the "look" you want them to have! Once the icing is on, sprinkle a little lemon zest on top of each one for an "added touch" !

YUM!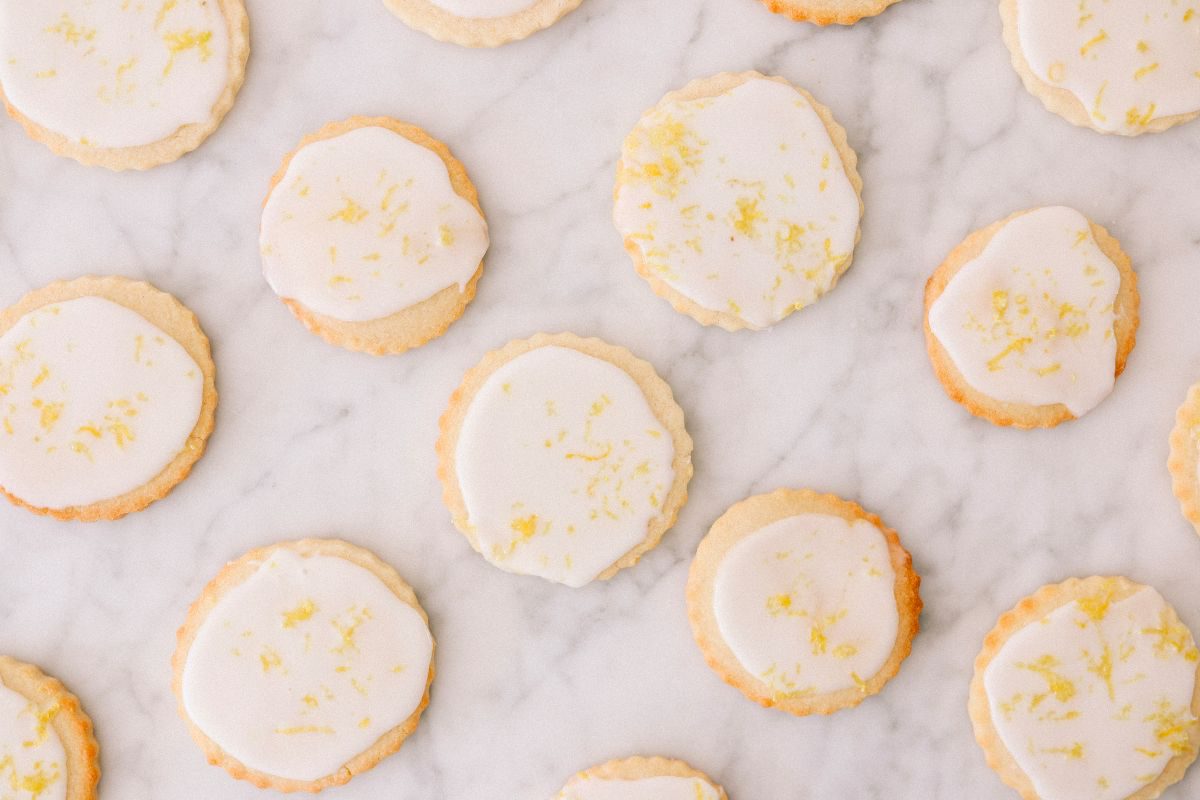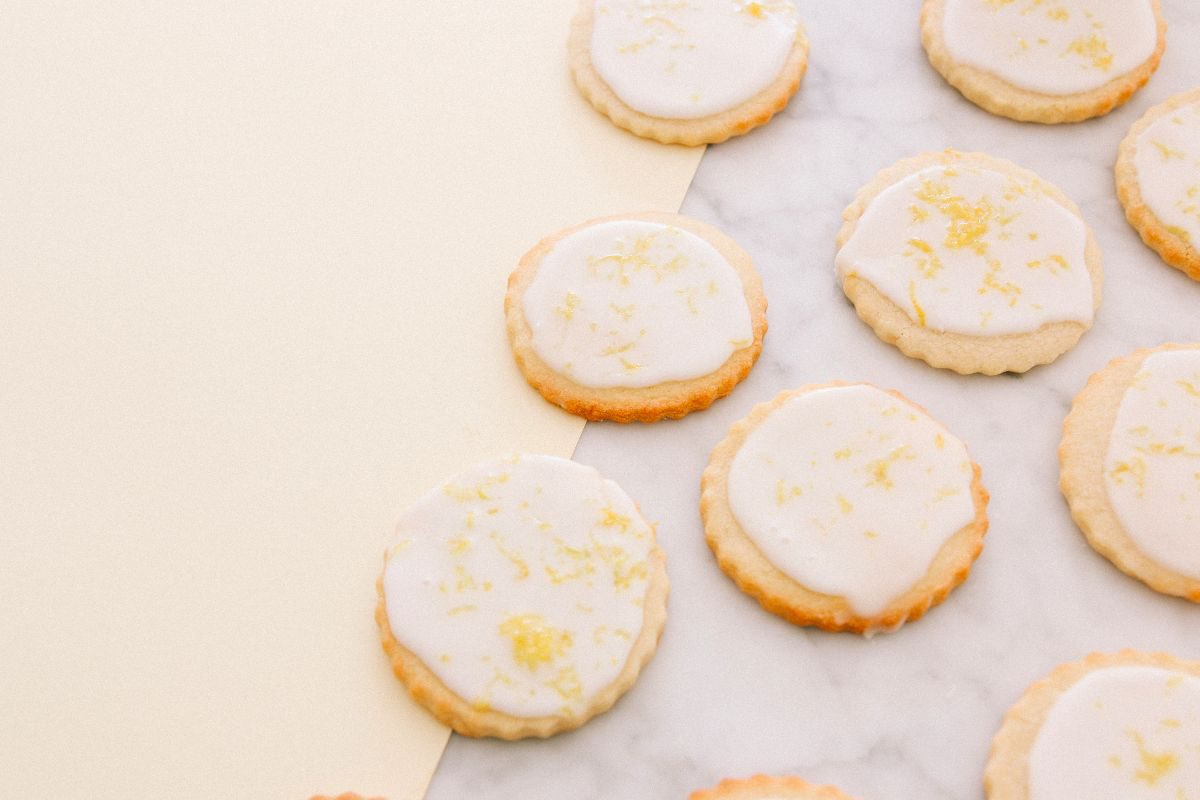 You know when you see a recipe online and you just know you ~have~ to try it. Like, it would be rude not to ? Well,
these
beauts were everything I hoped they would be! The recipe is from "
EazyPeezyMealz
" and these really were crazy easy to make… I loved them so much so that I'm actually already planning a Christmas version…#September #Lessthanfourmonths