Some of my favourite things to watch are "What I eat in a day" style videos. I loveee discovering new recipes and seeing what other people are into atm. I'm that person at the supermarket who just can't help but look at what everyone else is buying and then go and grab myself the bits I think are worth a try! So, I thought I'd try doing a blog post style WIEW, obviously this isn't a representation of everyday, simply just what I ate on this particular day. As you know I'm a complete foody and whilst some days are full of pizza and others full of salads, the one thing I do love to do is try and make as much of it as I can from scratch!
---
Breakfast
---
Breakfast is for sure my fave meal of the day. I'm all about a big hearty brekkie to keep me full and unhungry until the afternoon! Porridge is one of my go-to's – it's quick, simple and oh so healthy. I'm into adding a tone of cinnamon, a bit of honey and then some fruit and nuts from one of those mixed bags. I use almond milk as I think it tastes the best of them all and usually pop half a banana in there too! Easy peasy!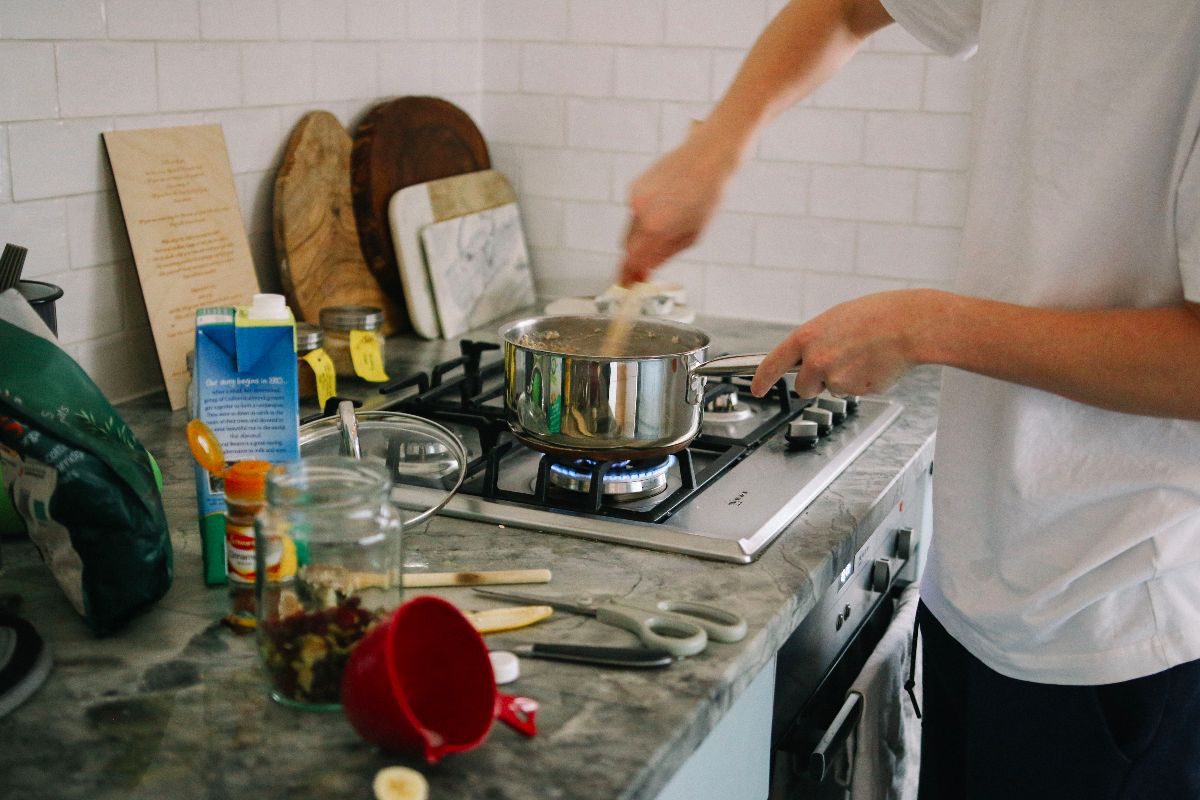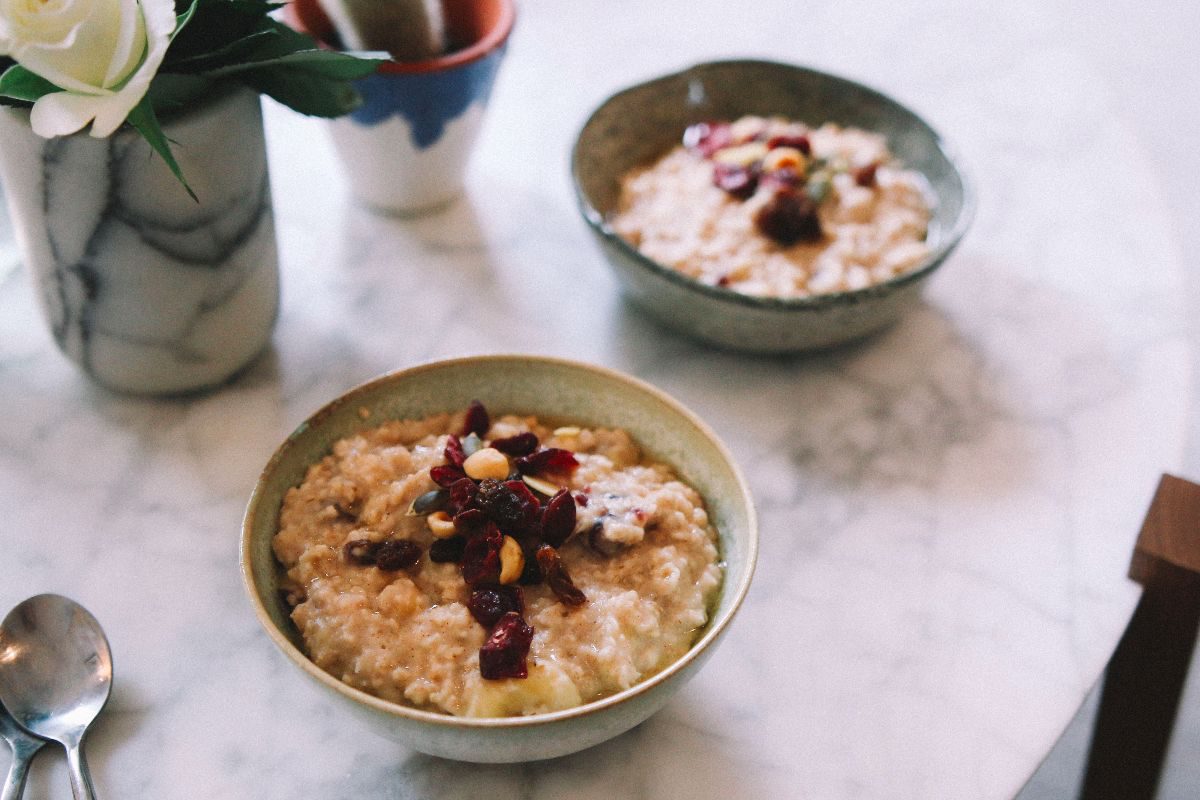 ---
Lunch
---
I'm a bit all over the place when it comes to lunch. Most of the time I'm working from home so it usually consists of leftover dinner or vv quick and easy recipes. This was a tomato and basil soup that we made on the day, it literally took ten minutes and was soso good. I would say I'd share a recipe, but we kinda made it up as we went along. This is very similar to the one we went for. It was super tasty AND so quick and easy to make.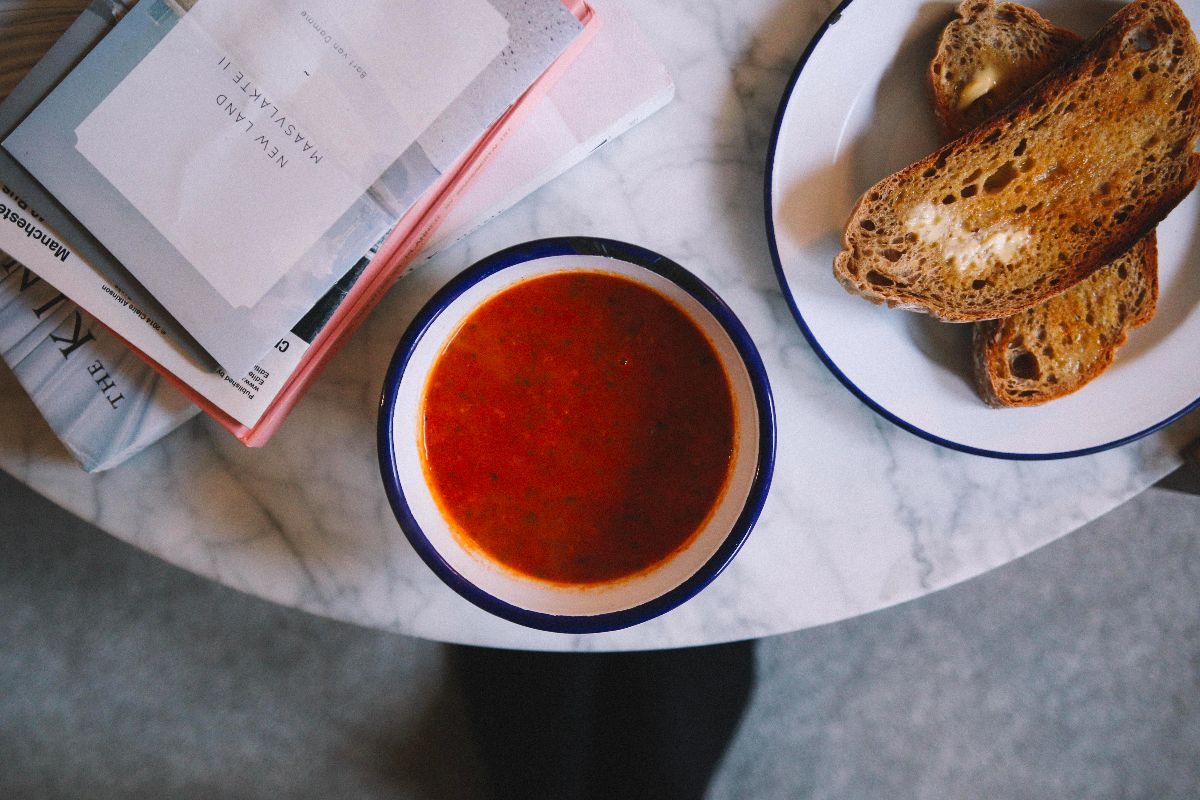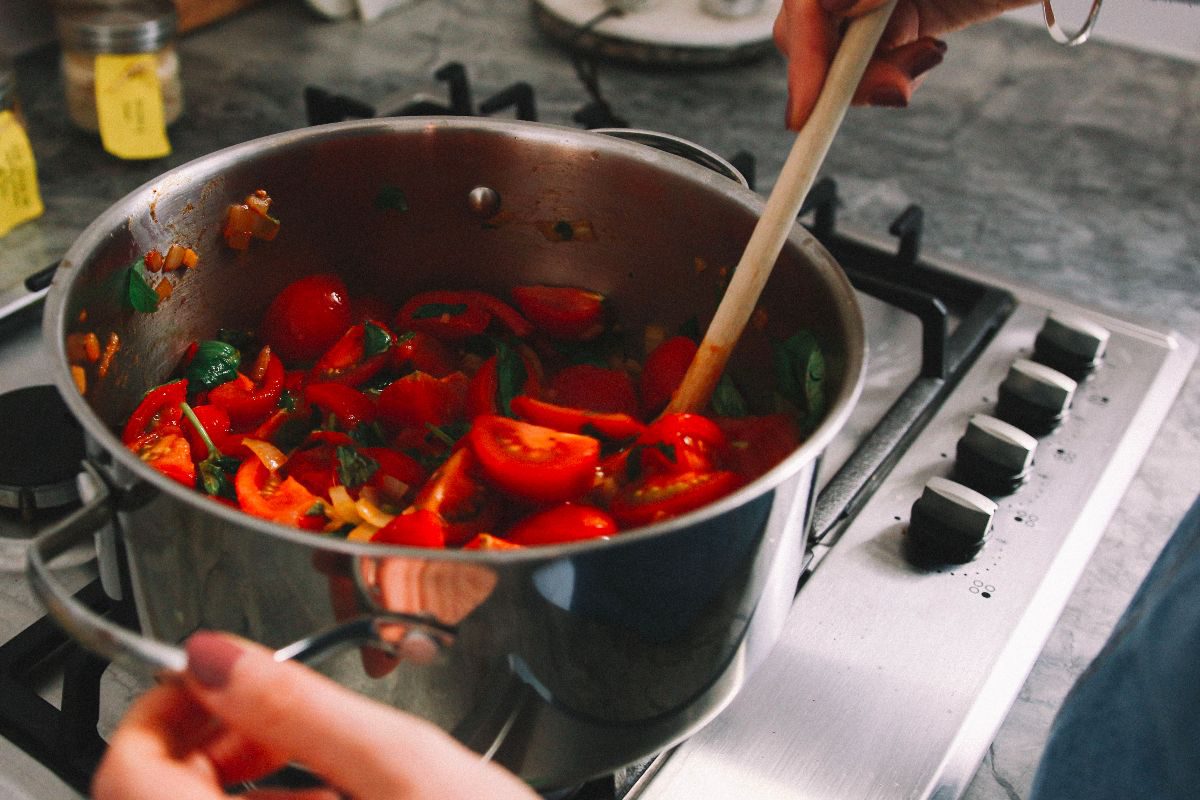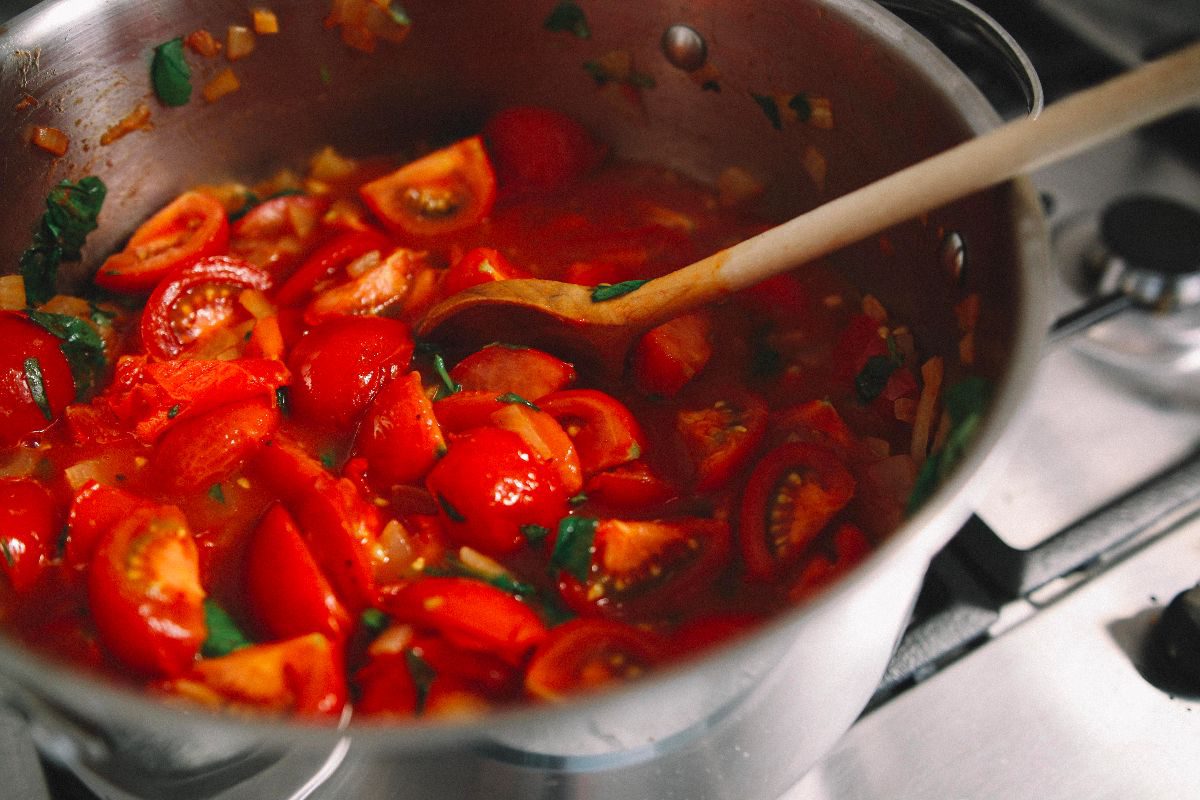 ---
Dinner
---
Now dinner is when I usually get the recipe books out. This is kinda like my chill time…I love switching off and getting stuck into making something which will hopefully be really good! My friend Poppy recently bought me a cookbook called "The New Vegan" and no, before you ask, I'm not a vegan, but there are soso many fabuloussss vegan cookbooks out there that even if you're not they're totally worth trying! This recipe was the Jerk-Style Cauliflower Steaks…they were SOSO good (!!) and pairing them with a couscous, pomegranate and feta salad worked perfectly!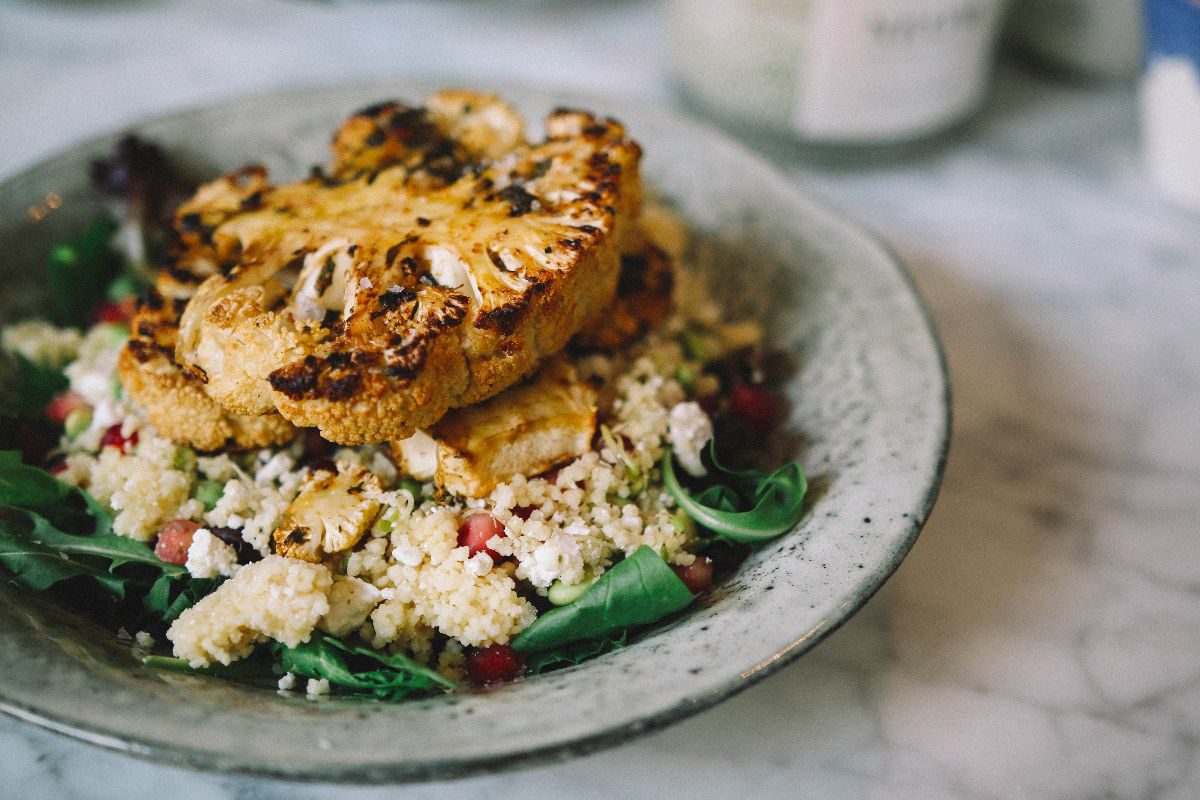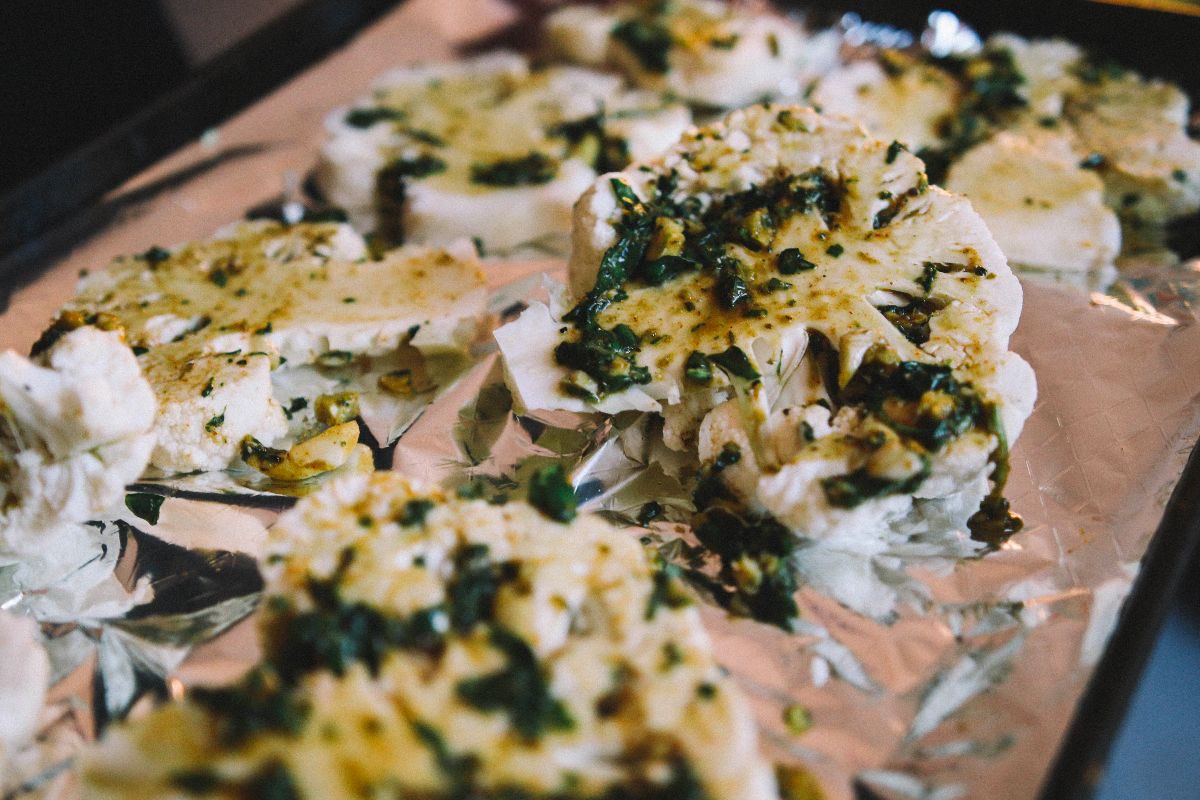 ---
Snacking
---
Obvssss we gotta talk about snacks…for some reason I've got a huge sweet tooth at the moment, so am all about the chocolate! I usually have a snack…or two….in between each meal. It's kinda like a tea and biscuit break, but just with whatever's in the flat at the time! I was SO chuffed with myself when I realised I'd found the last of these "Bounty Bars" in the cupboard, so will now have to start making the next batch ASAP! Also, if you're a popcorn//almond butter fan, you've gotta give these a go, they're ahhhhmazing – so amazing infact that I usually get through two bags in a row…!