As you know last weekend we took a little time out and headed off to the New Forest, where we stayed at Chewton Glen in one of their awesome tree houses.  We spent the majority of the time either tucking into pizza or taking naps on the sofa whilst watching disney films – it was great. We were super lucky with the weather as, although cold, it was dry and actually almost sunny, so we did go on a couple of walks. So I thought i'd share my got-to v v casual outfit that I love wearing at the moment with you guys – whether it's on a walk on Brighton beach or a country walk through the woods, I'm all about those comfy layers. Obviously, as always, the majority of the outfit is from Topshop's new-in section, which is particularly great at the moment, so check it out if you haven't already!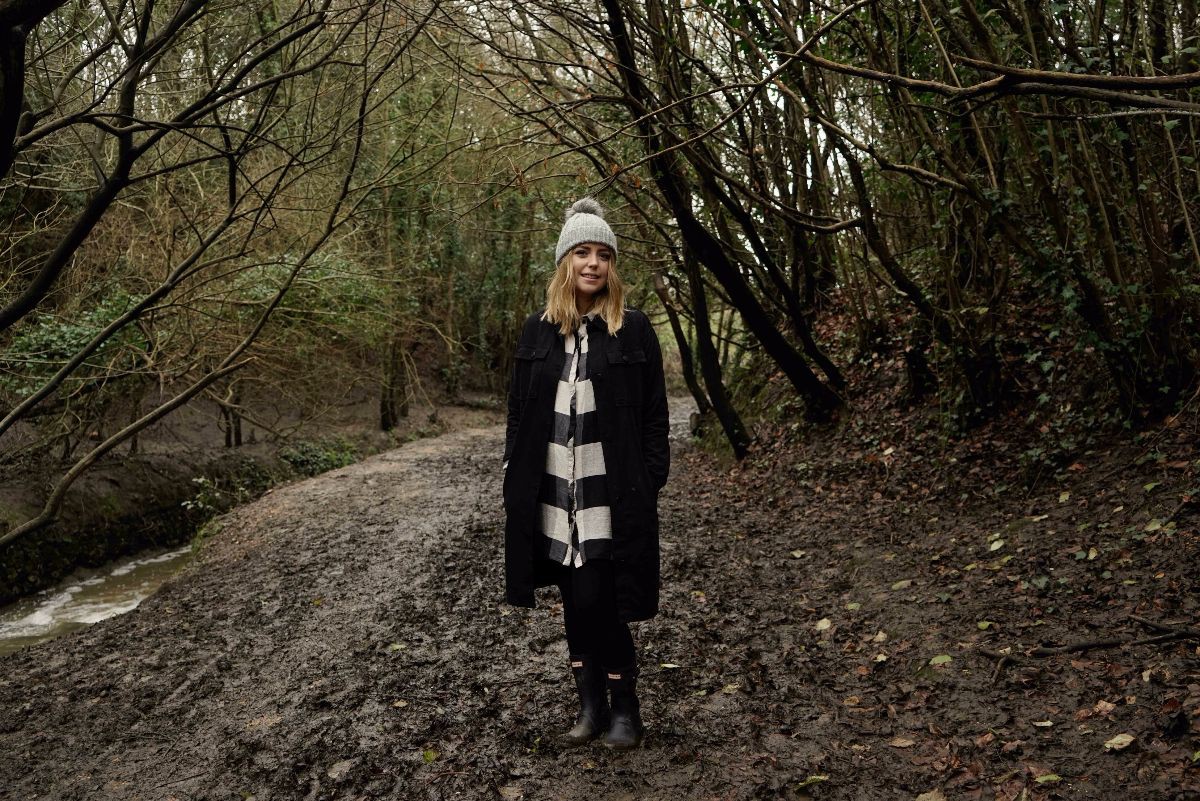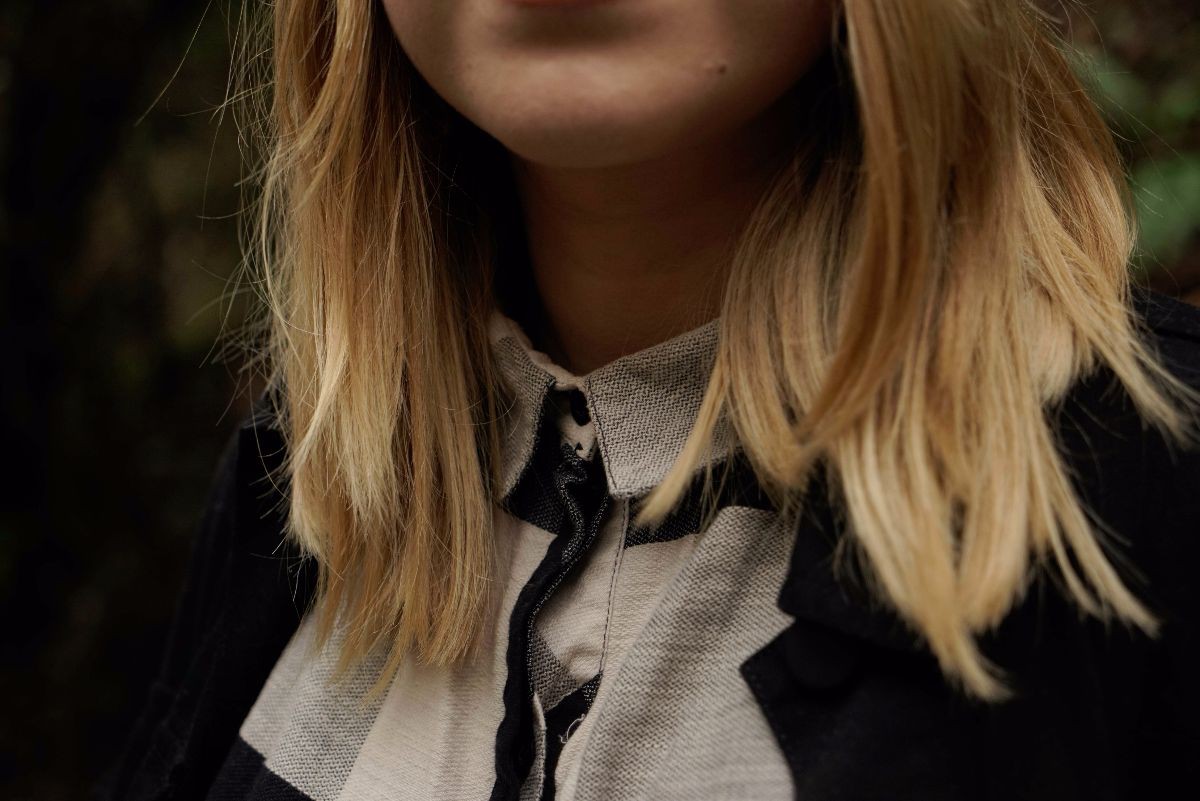 The dress
(£39):
This dress is my new favourite item of clothing – mainly because it's SO comfy, a must for any wardrobe but also because it just fits like really well. It's oversized but you know when something just hangs in all the right places ? Yeah, it does that. As I mostly wear black, grey and white block colours this, for me, is a little 'out there'.. HA, it's like the closest thing to being striped.. but without being striped, so that's probably why I had to have it! ANWAY, I love it for those days when you wanna throw something on as comfy as your pjs, but feel like you've made an effort –  this is the one for then.
The Jacket (£48):
I love jackets, coats, overcoats, anoraks, capes..okay I love them all, but mostly I just love to layer. This coat reminds me of a painters jacket, it's definitely not thick, and calling it a coat is actually pushing it, but as we are heading into spring ('ish) now it's perfect for throwing a jumper underneath, or a big scarf, and layering up. I usually find long coats hard to handle, and find them too heavy and fussy, but this works really well as you're still getting that length but without the weight.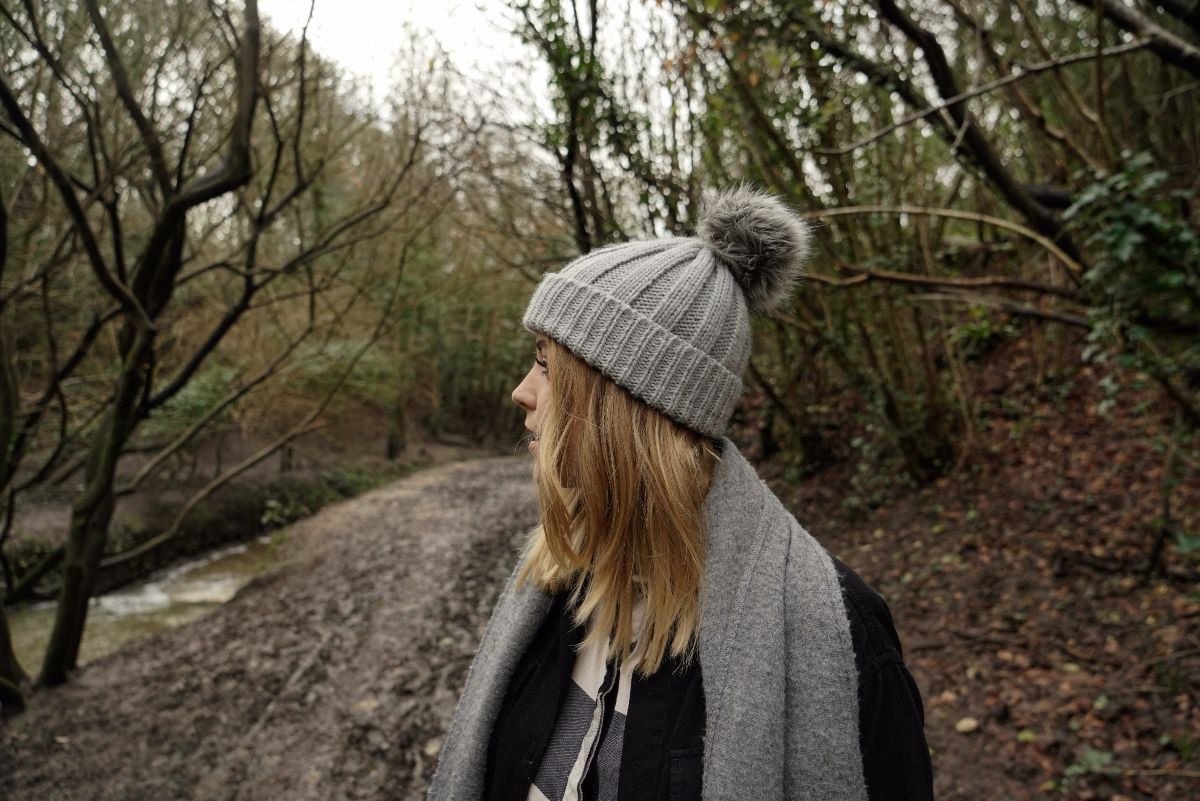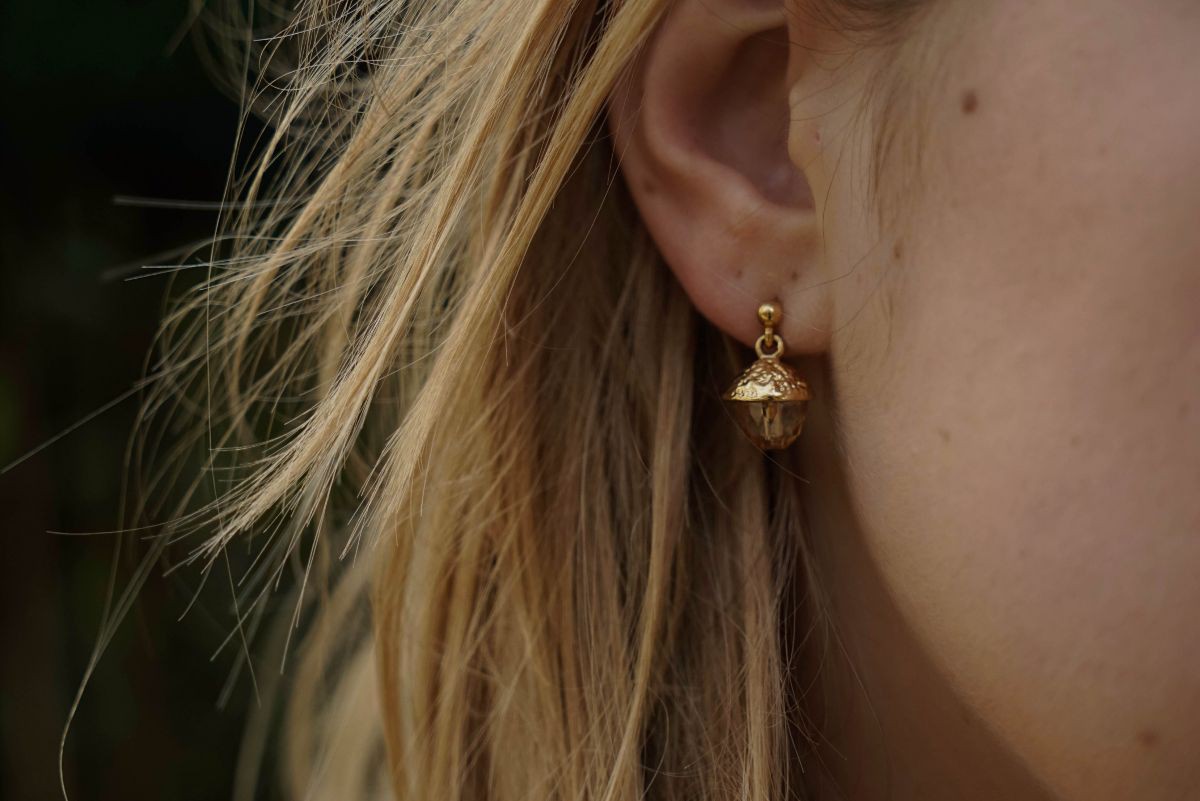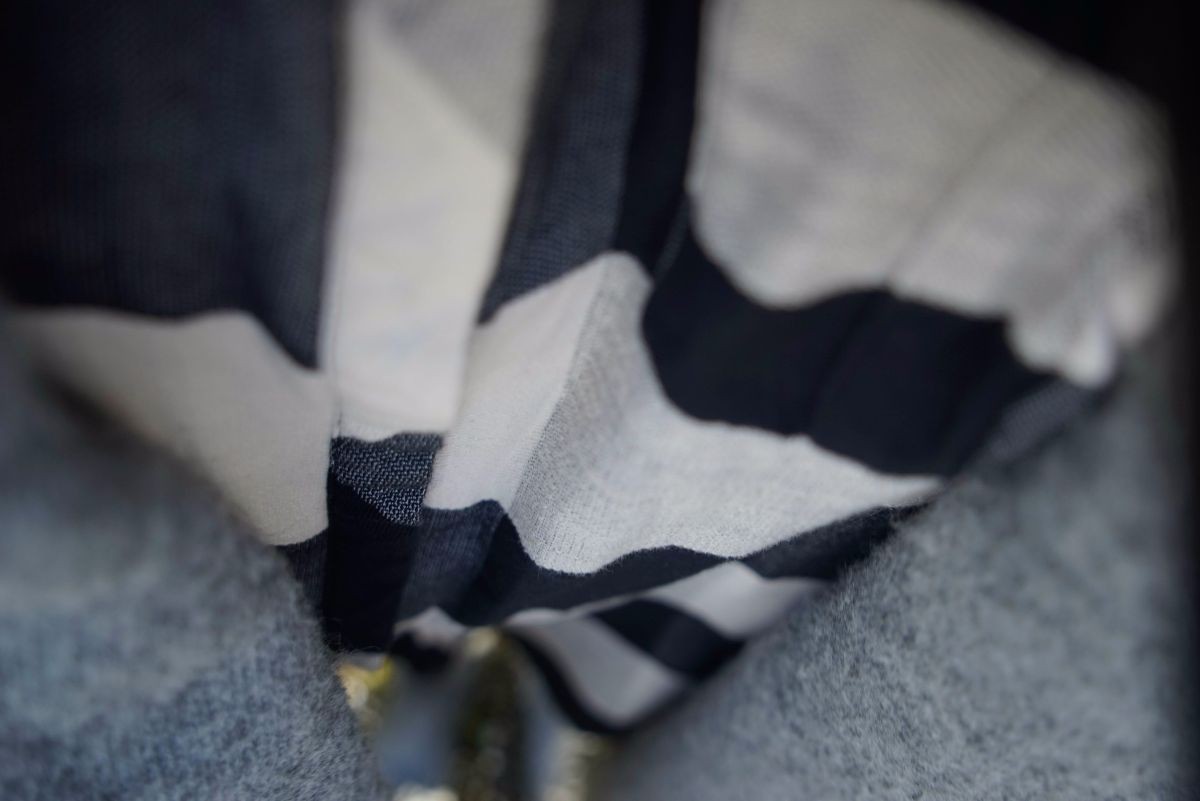 The scarf & hat
:
There's not too much to say about these two as, by now, you are fully aware of my obsession with bobble hats and thick oversized scarfs. These grey on grey combo's are my current go-to's, as I'm really enjoying the whole 'I'm gonna match all my accessories in colour' thing.
The earrings (£35):
I'm usually a hoop lover, like most days I wear the same pair of hoops and then if I'm feeling fancy will go a size bigger….BUT these tiny acorns are just too cute. They are from Bill Skinner which have soso many pieces that I'm obsessed with, maybe the hoop phase is fading and I'll finally start considering other options!   
The Wellies (£75):
I've never really thought of wellies as something I need, I usually grab a pair for a fiver before I go camping, or if I really need them for a walk – but this year for Christmas my parents got me these Hunters and I've worn them at every opportunity possible. They were amazing for the walks we went on over Christmas and now, even when heading down to the beach or walking the dogs, they're perfect!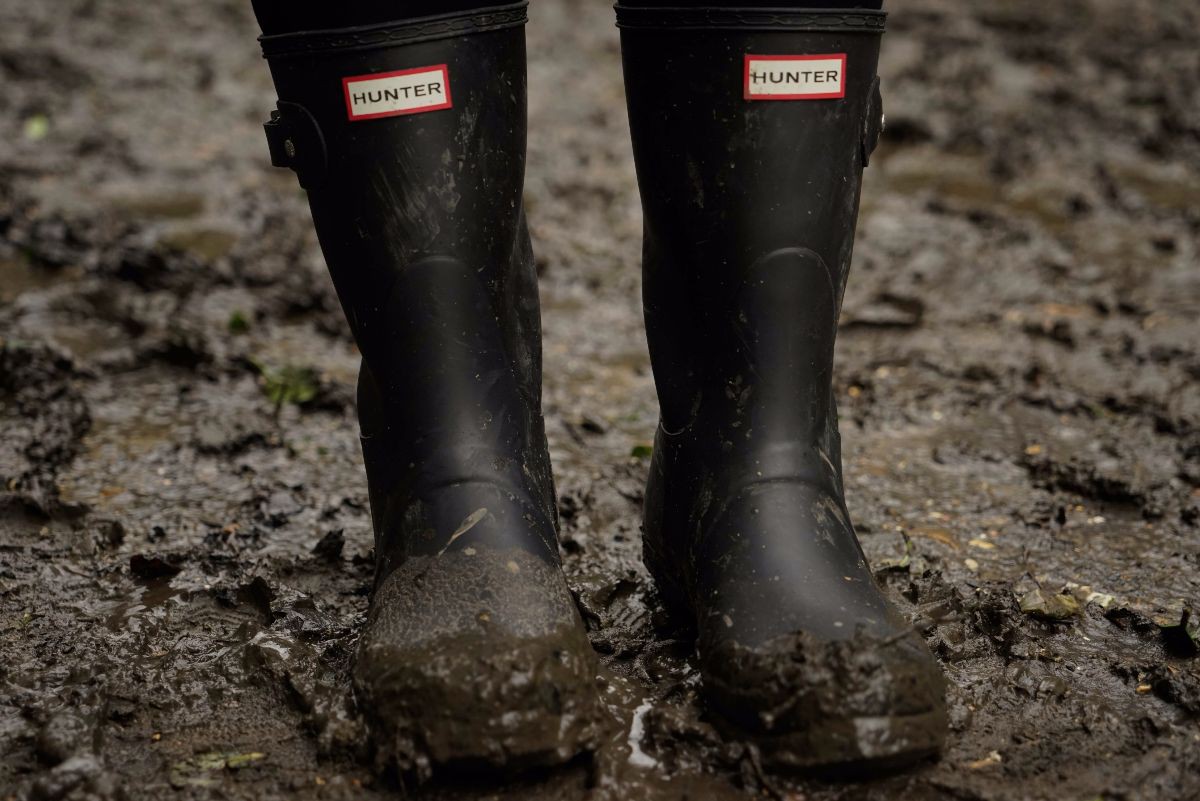 SHOP THE POST