I'm a big lover of toast, you can't beat a tasty sourdough chunk with a heaped pile of goodness. I wanted to share a few of my favourites with you, so here goes… four lovely, yet beautifully simple ways to eat TOAST – whether it's breakfast, lunch or a midnight snack, hopefully they will fulfil your toast lovin' in a bit of a snazzier way than usual. Enjoy!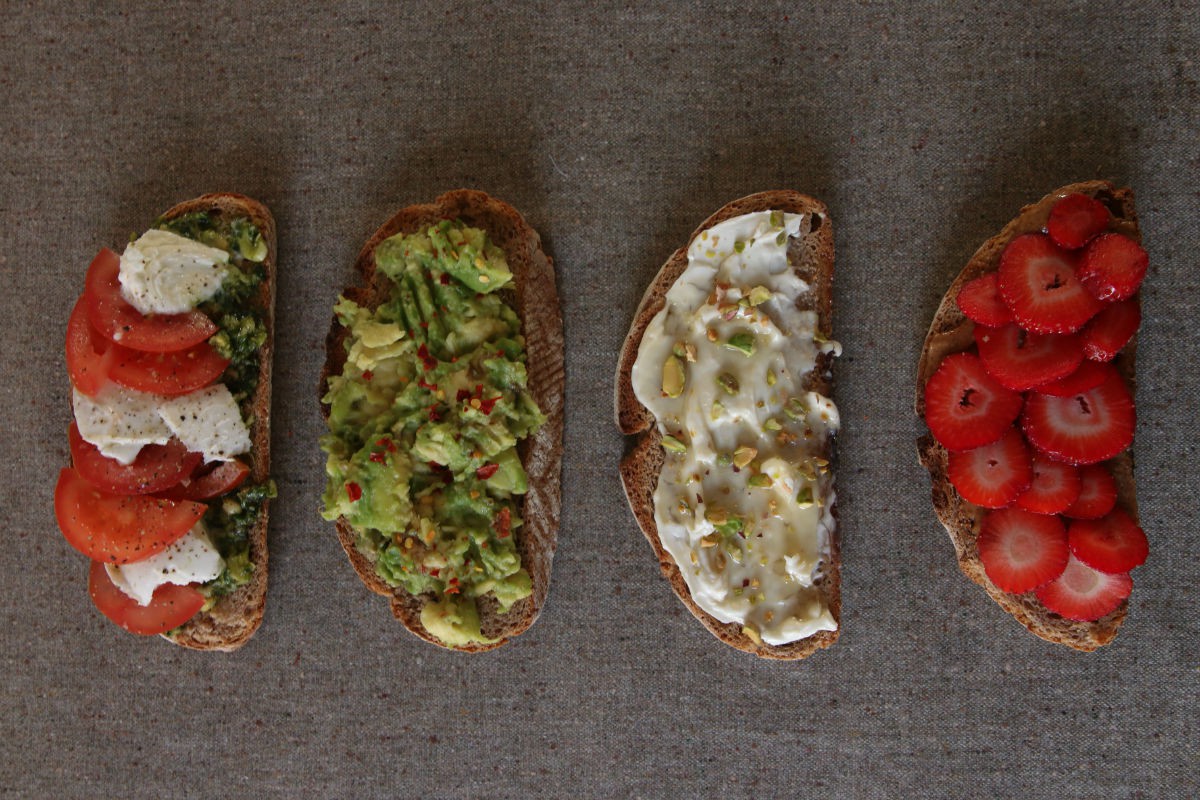 Avocado & Chilli:
Okay, so this can be as super simple as squishing up your avo and adding some salt and pepper, to going slightly fancier and adding lemon and a pinch of chilli – it really all depends on how much time you have!. If I can I'll try and throw it all in, so here goes – it really is the simplest, yet tastiest, thing.
Step one: Take one Avocado, a pinch of salt and pepper, a dash of dried chilli flakes and the juice of half a lemon and mash it all together! Lather onto your toast…perfect.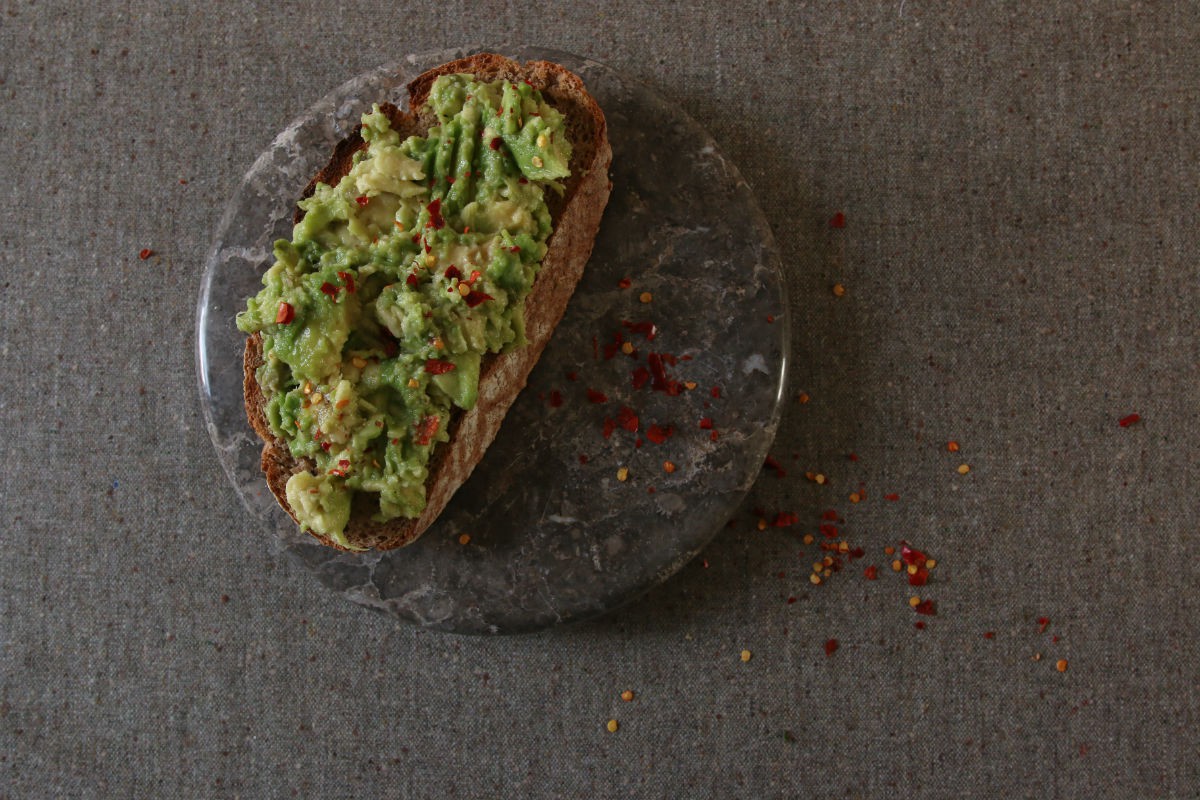 Pesto mozzarella & tomato:

So for savoury toast number two I've gone for my homemade pesto as a base and then some fresh tomatoes and mozzarella – a classic combo. 

Step one: Slab a layer of pesto down, cut into your tomatoes thinly, pull some pieces of mozzarella and layer onto the toast. Oh, and of course, a pinch of salt & pepper!.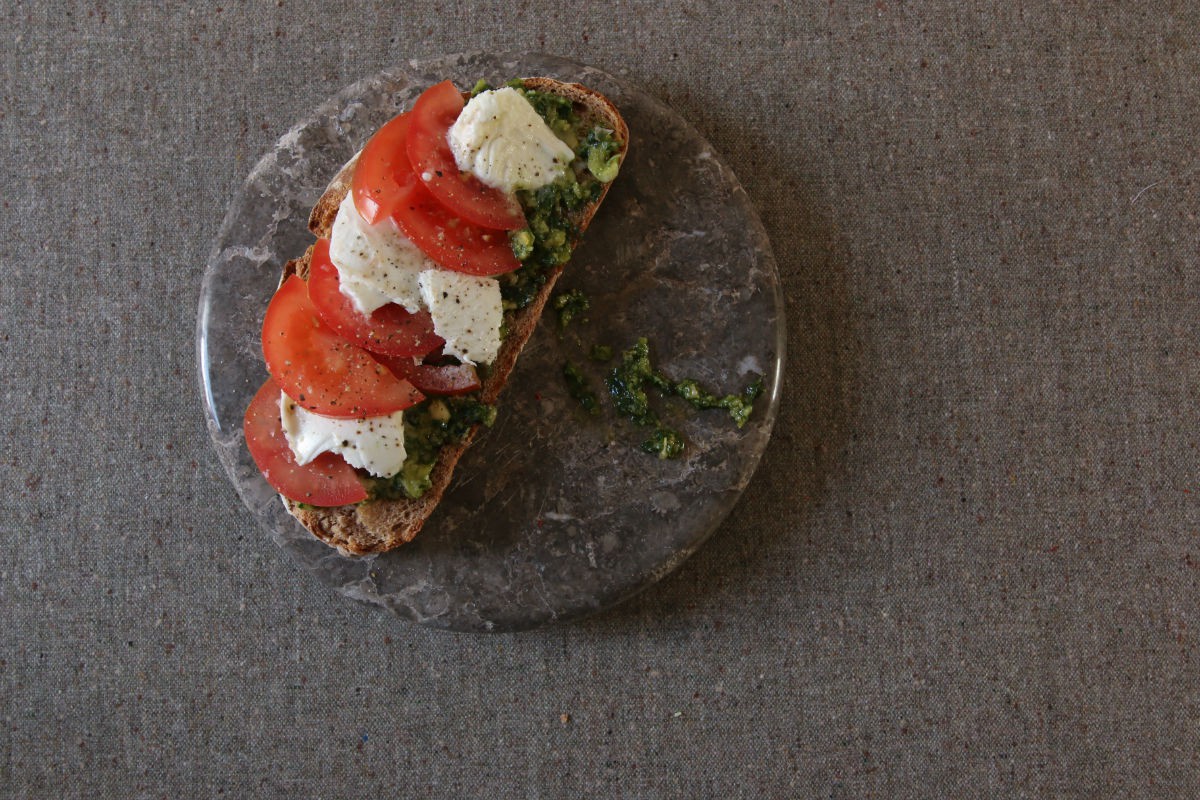 Almond butter & Strawberries: 
This one is something I make a lot, whether it's on toast, rice cakes or apple. I'm a full on lover of almond butter, or any kind of nutty butter to be honest!. This is one of my favourite combos though, the strawberries give that perfect juiciness to your bite, so get strawberry slicing because this one's a good'un. 
Step one: Spread a generous amount of almond butter onto the toast and layer up your cut strawberry slices!.
Mascarpone, Pistachio & honey:
This one's for all you sweet tooth's out there, it's full of texture and honeyed lushness. It's perfect if you don't have too much time in the mornings, but love a sweet brekkie. 
Step one: Pop a dollop of mascarpone on to your toast, give a small hand full of pistachio nuts a crush and sprinkle on top and finally go crazy with your favourite hunny – there you have it, a perfect sweet toasty treat.