There's something about decorating your home at this time of year that just feels so bloody lovely. December's usually a busy month for everyone and knowing that you're coming home to something a lil more special than usual makes everything feel that extra bit lush.
Now, I'm not talking anything crazy, I'm not suggesting we all decorate every inch of our flats wall by wall, I mean, please go ahead if that's your thing… I totally admire the commitment! But! I'm talking about the small touches that can make ya home feel that extra bit lovely over the festive period. When the weathers shite and the days are dark at 4PM it's just kinda nice to come home to fairy lights and a mince pie, am I right? 🙌🏻🙌🏻 SO, today's post is all about the small touches alongside a couple of tips I've learnt over the years! Hope you enjoy!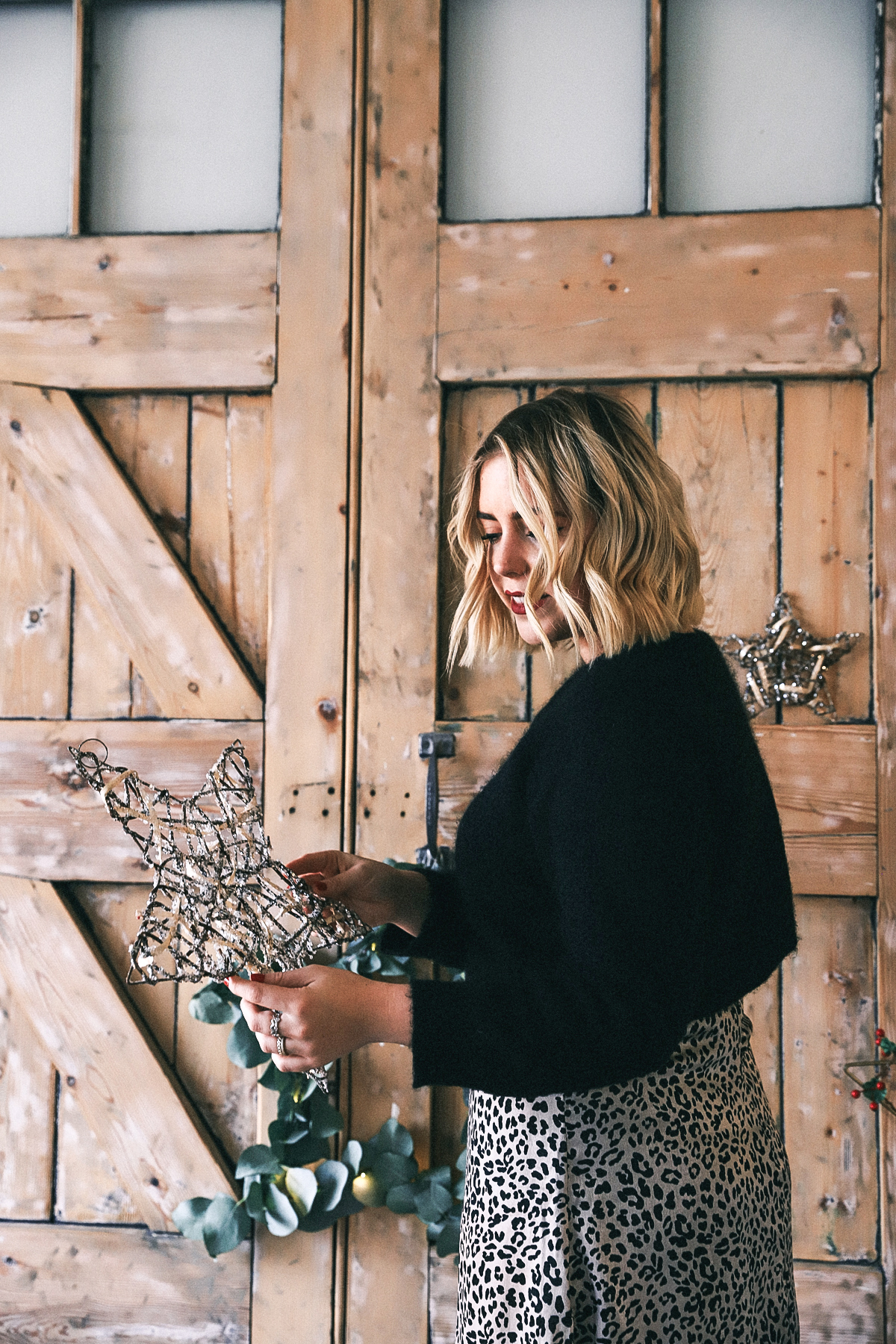 Fairy Lights Are Underrated.
First things first we need to get one thing very straight. Fairy lights are so bloody underrated it's not even funny. I've decided that as of right now I'm going to make them a permanent fixture in our home… They make everything feel so cosy and at this time of year particularly festive. If you're not into decorating too much, or for whatever reason don't fancy putting up a tree this year or going OTT I say cover ya place in lights. They're the perfect touch for making your home feel a lil special and the best part is they can be used all year round too… Garden party, tick, Birthday decorating, tick, next years Christmas tree, tick! Winwinwin!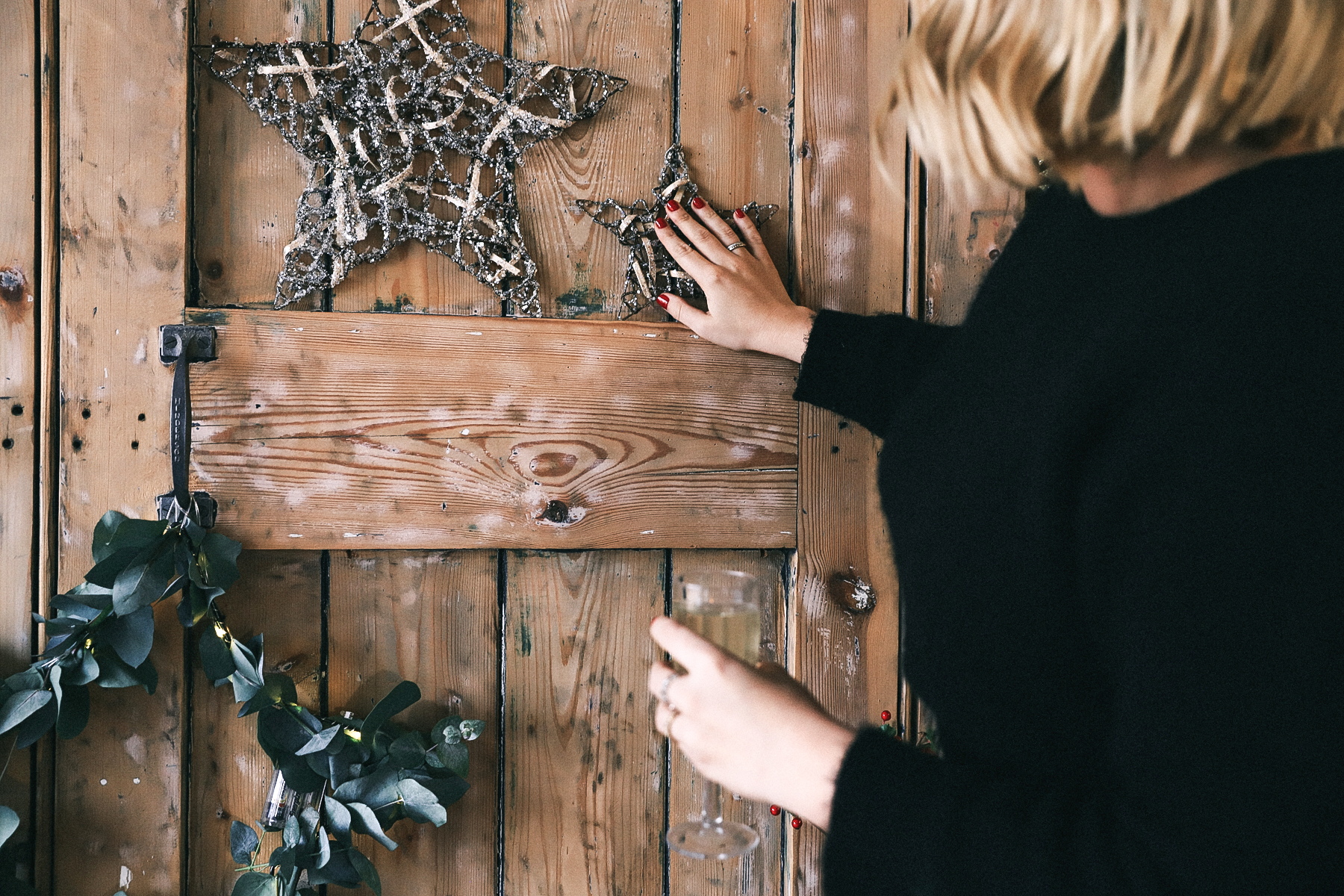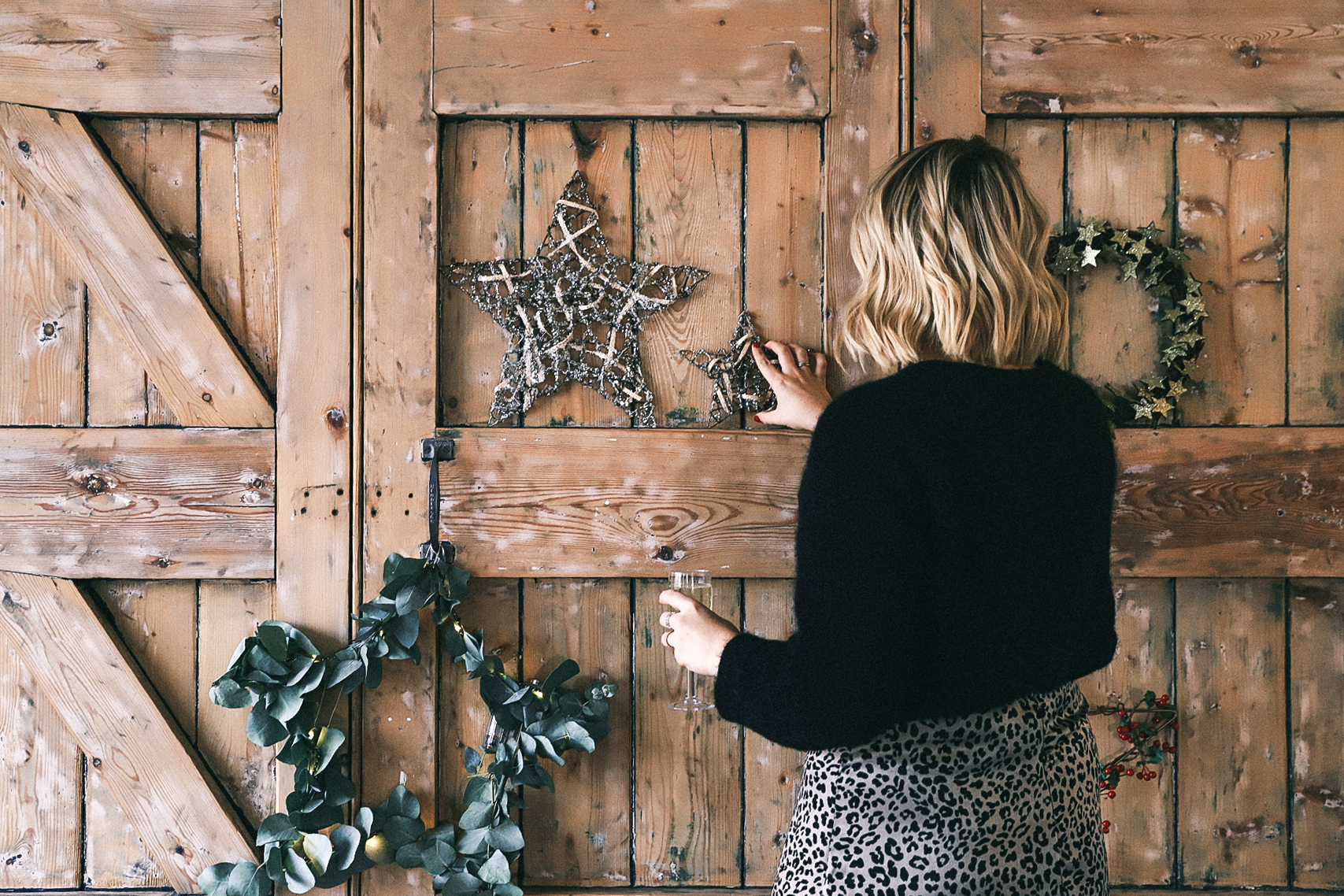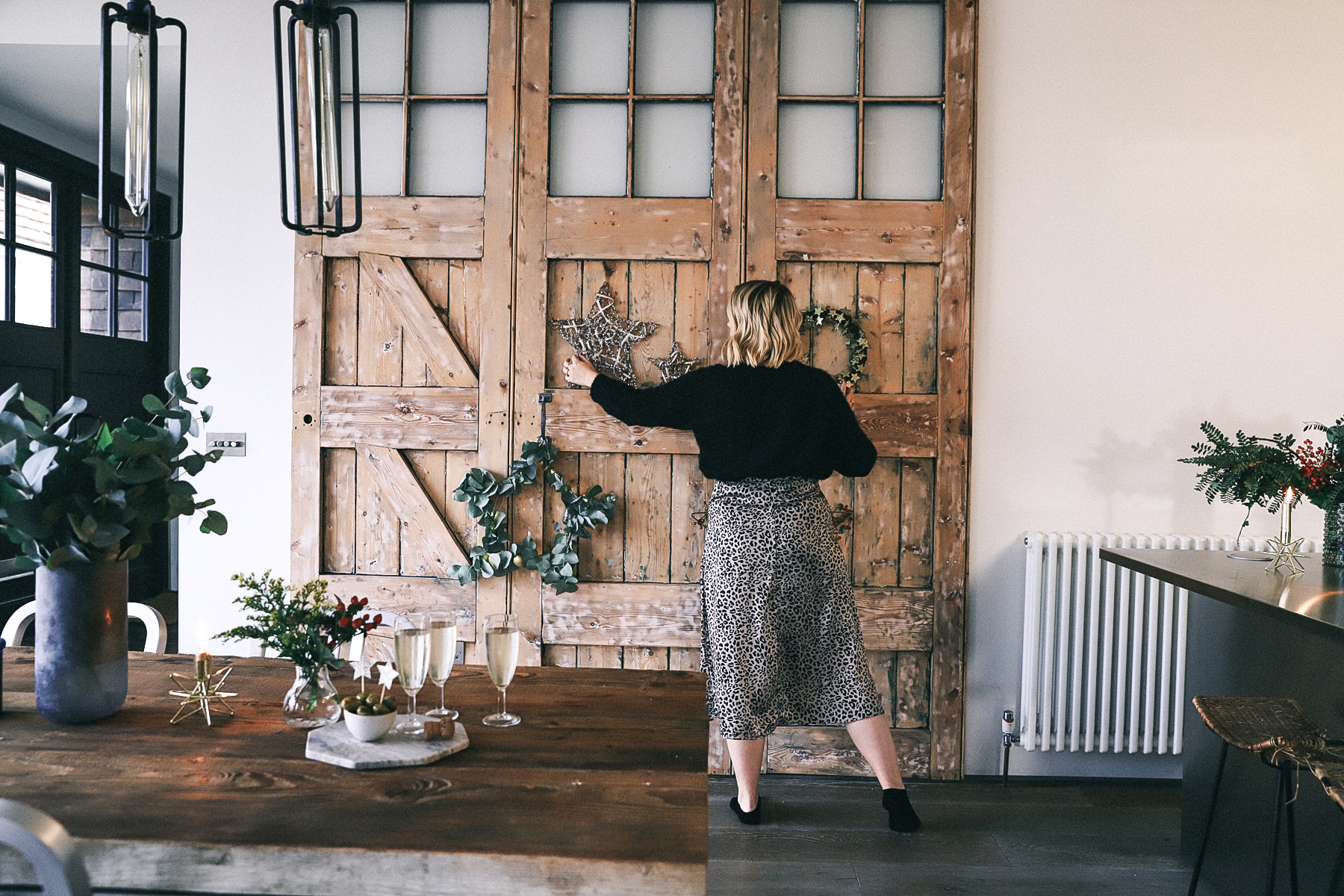 BUY REUSABLE PIECES.
Like I said above, your decorations don't just have to be for the festive period. I always try and think about how much use I'm going to get out of something. Yesss sometimes the pieces are Christmassy and extra special and actually you only wanna bring them out once a year but, other times you can be a little more strategic about it. For example, I love this eucalyptus star and it's actually just a plain silver star with lights on it so is perfect for all year round but when it comes to December I add a touch of green to it and voila! Super simple & caute AF.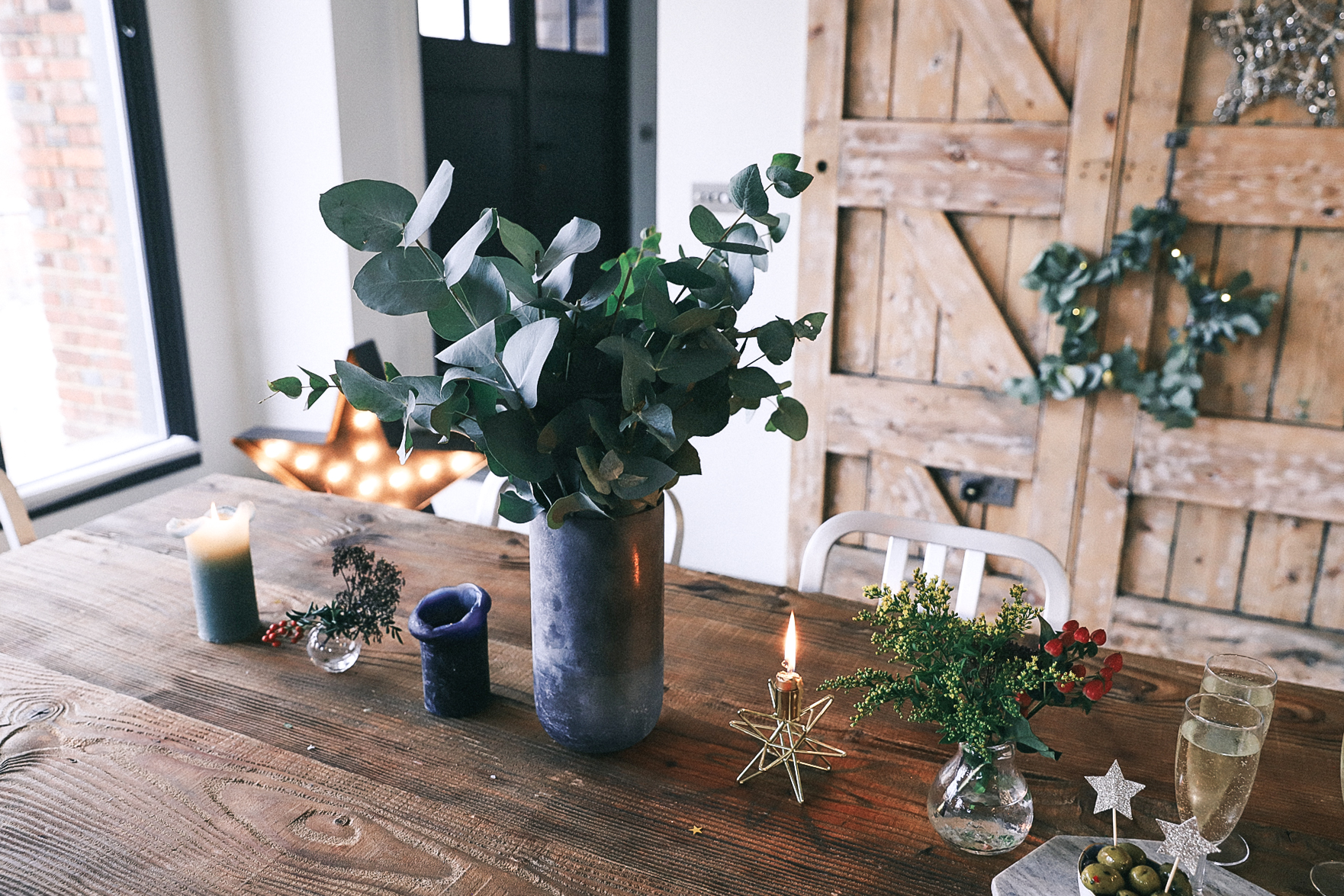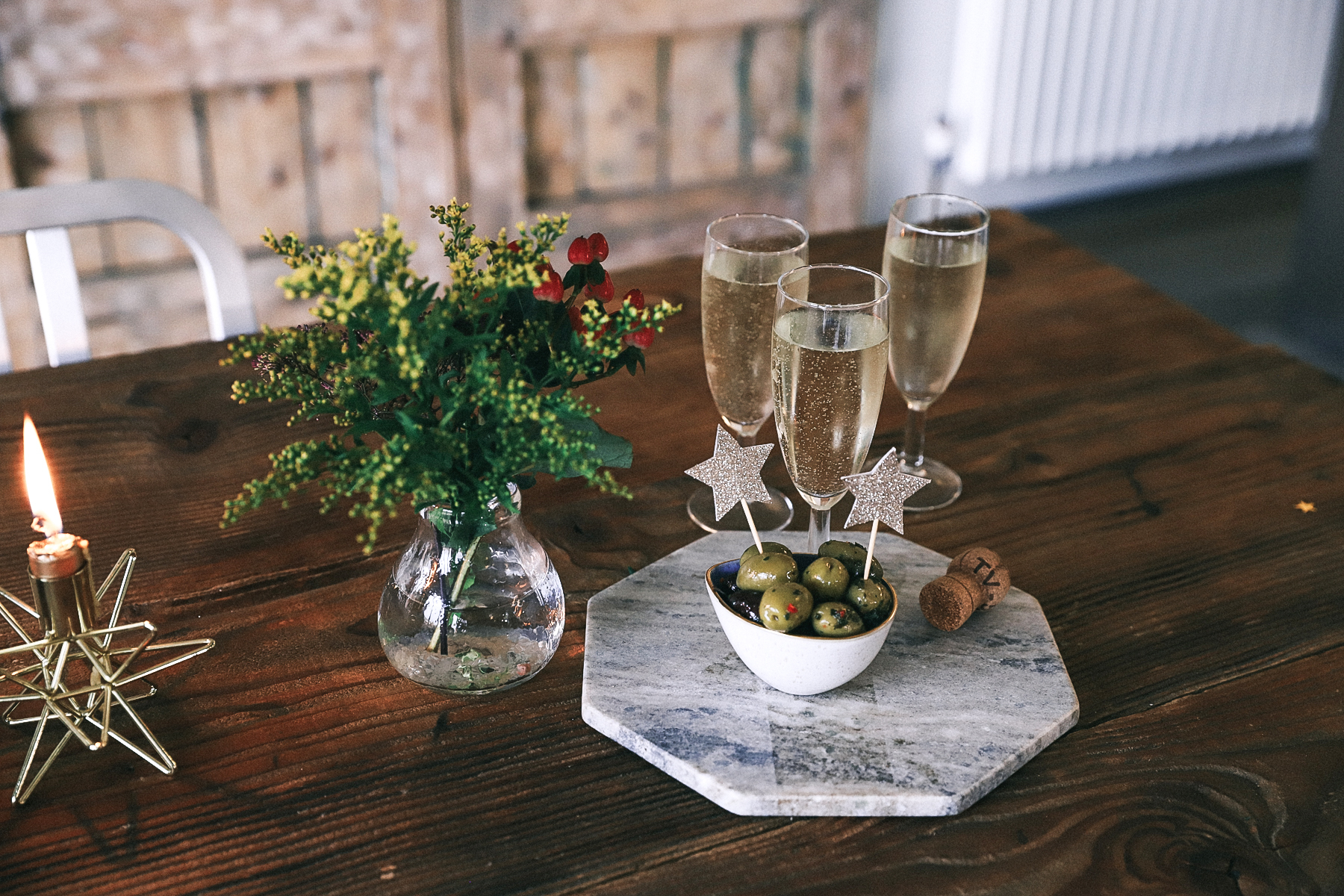 IT'S ALL IN THE SMALL TOUCHES.
Now I'm not saying it's not fabulous to go a lil crazy OTT at this time of year, I mean throwing glitter and tinsel all over the place is my favourite thing to do BUT, you really don't have to. It really is all in the small touches whether that means buying a big ol' bunch of eucalyptus and spreading it around the flat, throwing a garland of stars over a print you have on your wall, or ya know what, just popping some mince pies on the coffee table. It's all about those teeny tiny festive touches that make a home feel fabulously festive at this time of year!