Yep, I went there. I used the W word, because well, quite frankly, this week has been bloooody freezing and although it's not ~quite~ winter yet, it definitely feels like it is! So, how have you been enjoying the cold? I've been loving every second of it, not so much of a fan of the dark afternoons, buttt the food and cosy layers are kinda making up for that…
So, speaking of food, I had a winter veg salad last night and YES I did just say salad and winter in the same sentence… I know right and it was amazing! I'm one of those people who loves to change things up food wise throughout the different seasons. I love a good fruit salad for brekkie when the sun is shining but, good god, try and get me to eat chopped fruit at 7AM right now and I think I might just cry. I need warmth and sweet goodness to start the day with. Something that's gonna give me all the energy whilst still tasting amazing.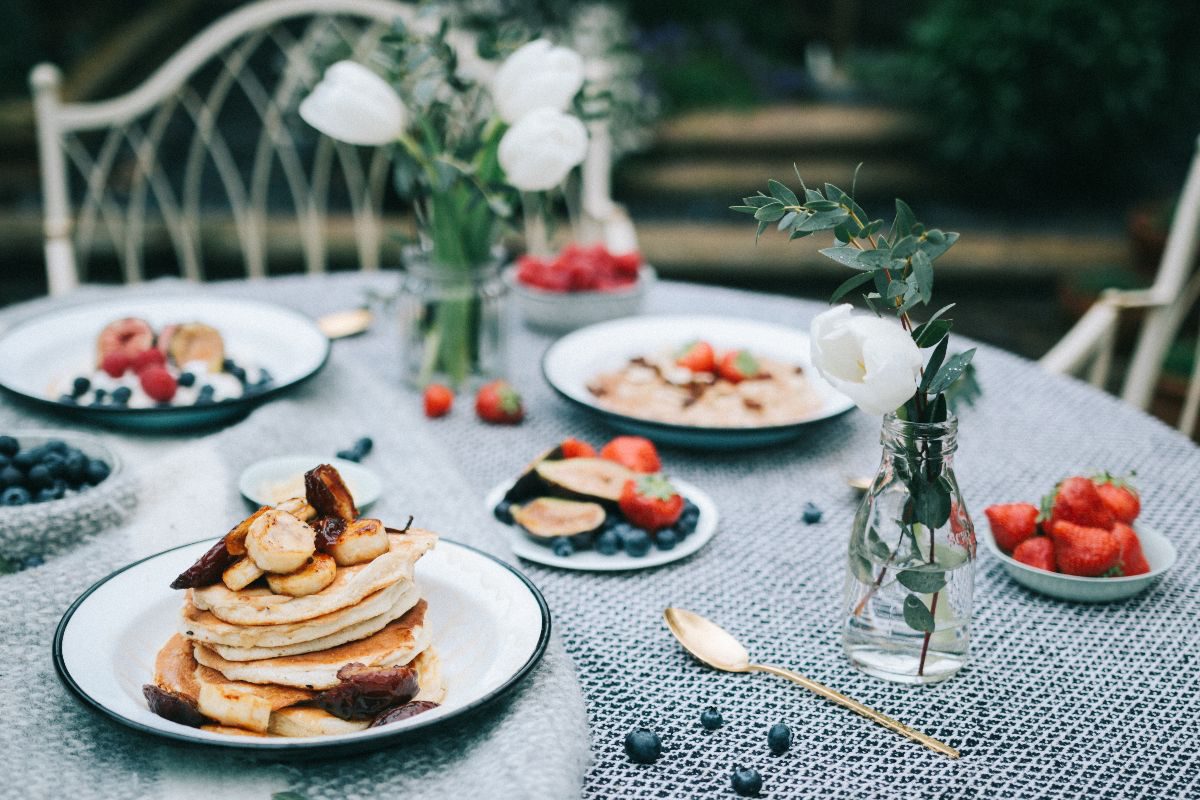 So obvs we gotta start with the best of the bunch, pancakessss ! Now these beauts might take an extra five minutes to prep but they're SO worth it. I always forget ~just~ how good they are, but even more so in winter time… I use my fave Jamie Oliver >> recipe <<  it's literally never failed me and delivers the biggest, fluffiest dreamboats every single time.
So how to switch things up? I've gone for a combo of pure bliss, banana and dates cooked lighty in a 'lil honey to give them a golden touch, OH HELLO. I'm also a big fan of adding blueberries to your mixture, or even raspberries… oohhhh  SO many great combos! What's your fave?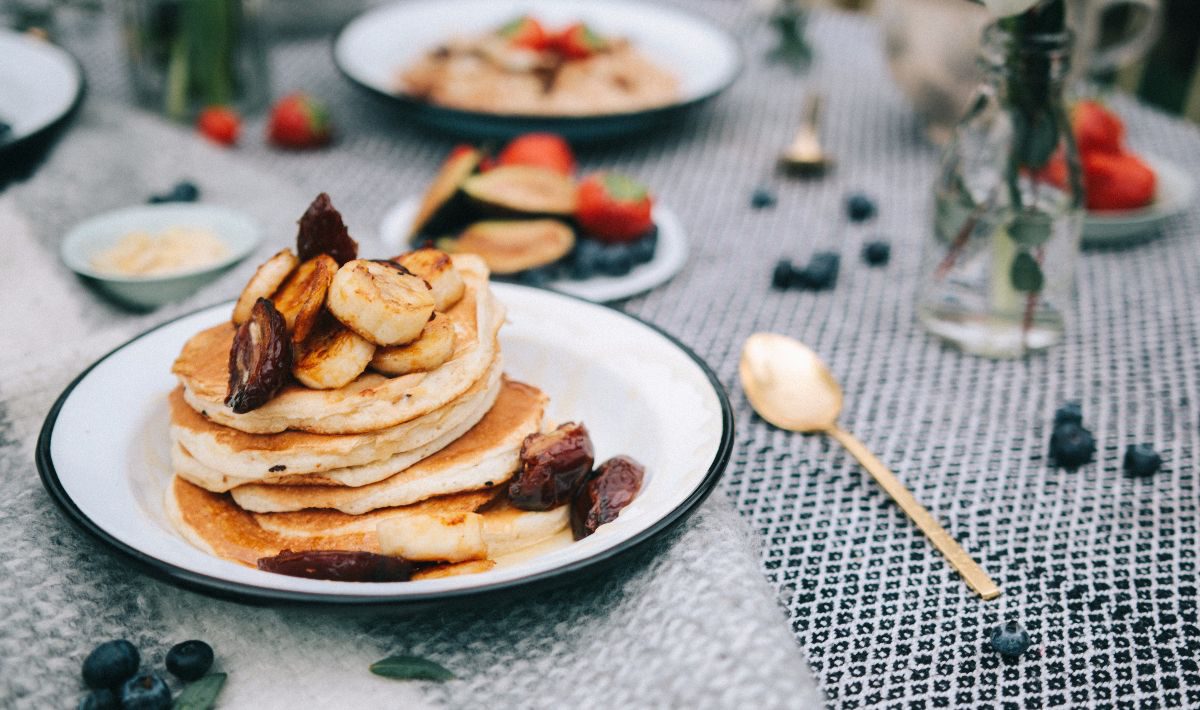 On to porridge, the classic! I'm an avid porridge lover when it starts to get a 'lil bit colder as there's nothing better than a bowl of nostalgic goodness in the morning, hey? I'm a fan of adding, well,  everything and anything really! Give me all the raisins, currants, almonds, manuka honey –  seriously, I just tend to throw it all in and hope for the best but, let's be honest, howwww can it ever taste bad? It's a brekkie that always wakes me up in the morning and gives me that long-lasting energy throughout the day!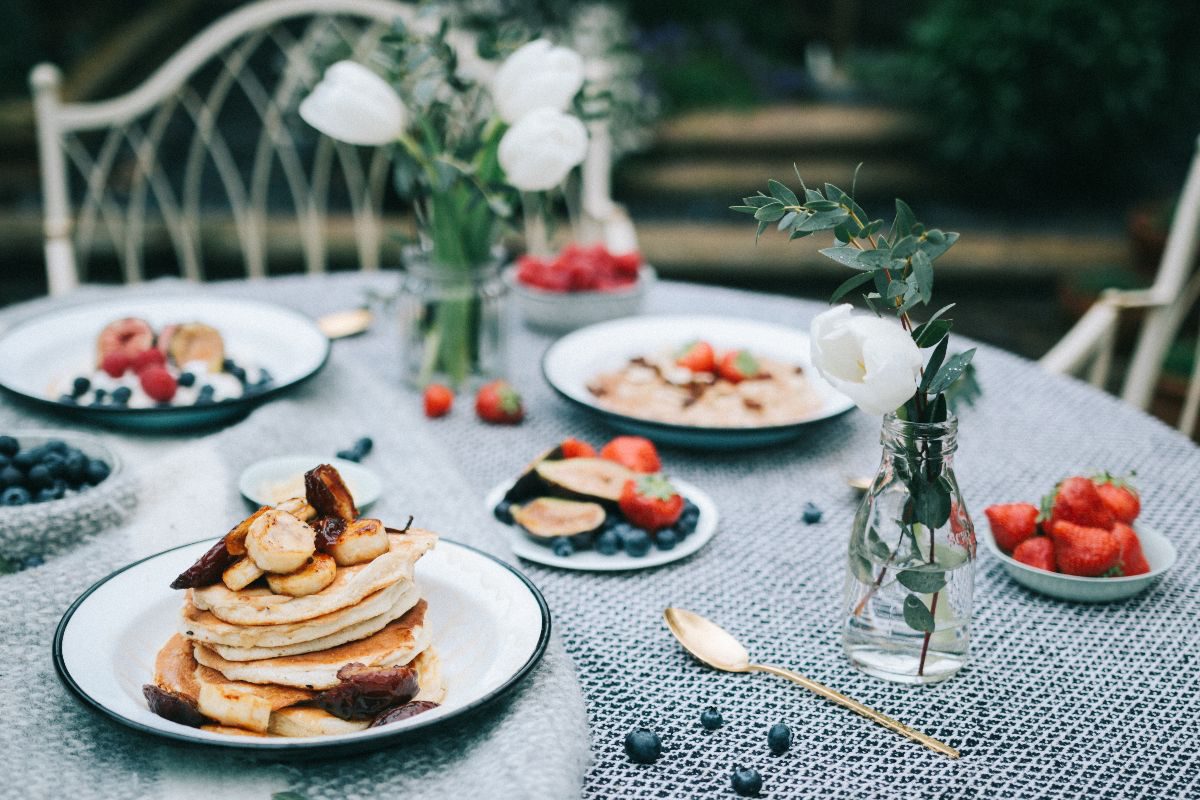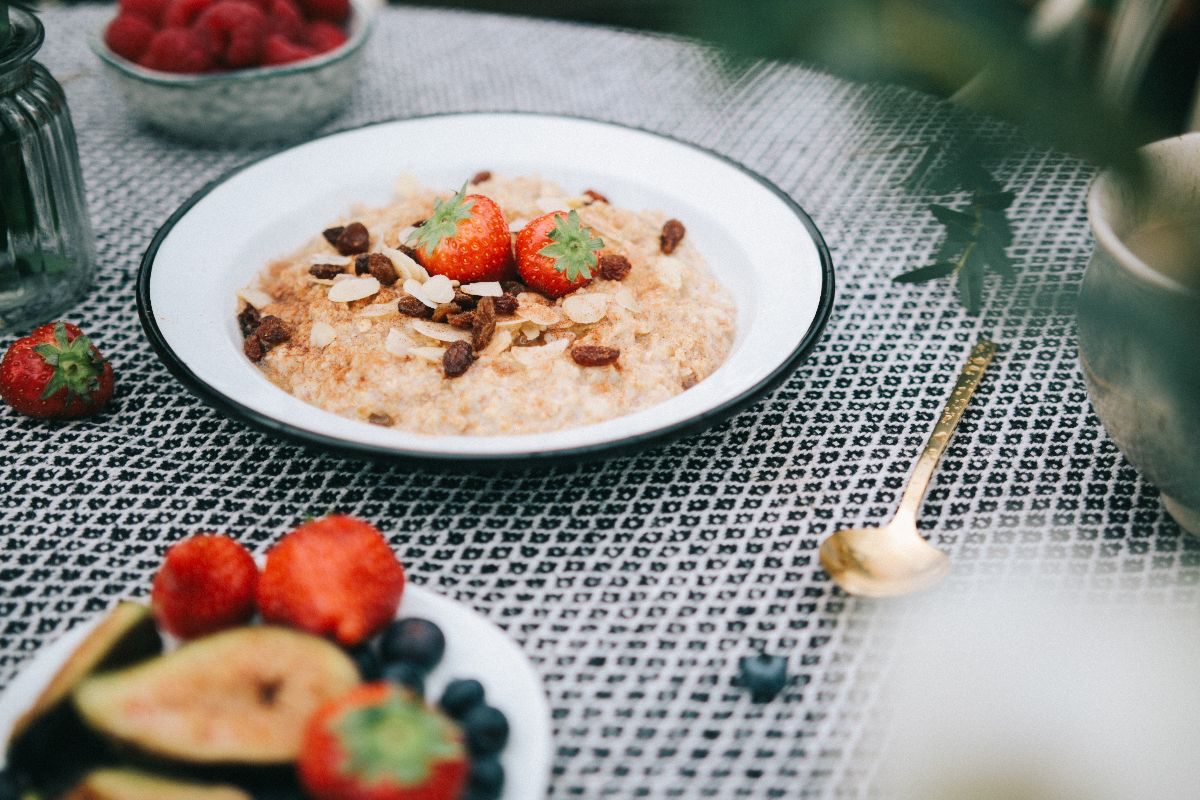 Annnndd finally, let's talk yoghurt. The easiest and quickest of the bunch, yoghurt is by far my most go-to brekkie. It takes seconds, is mostly ~always~ in my fridge, even when nothing else is, and goes with everything! To "winter" things up a little I've been adding stewed fruit, figs to be precise as I love a good 'ol fig. That paired with a hugee squeeze of honey and I'm hangry-free and happy as can be in the morning!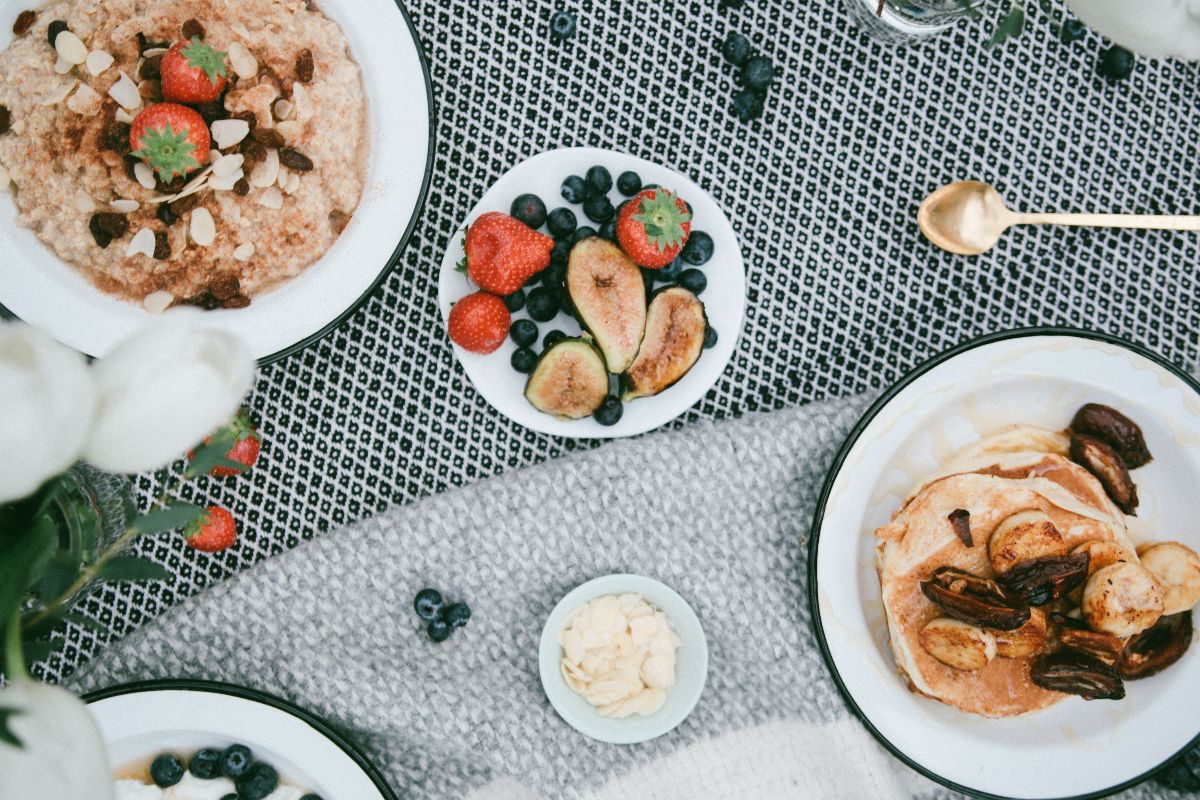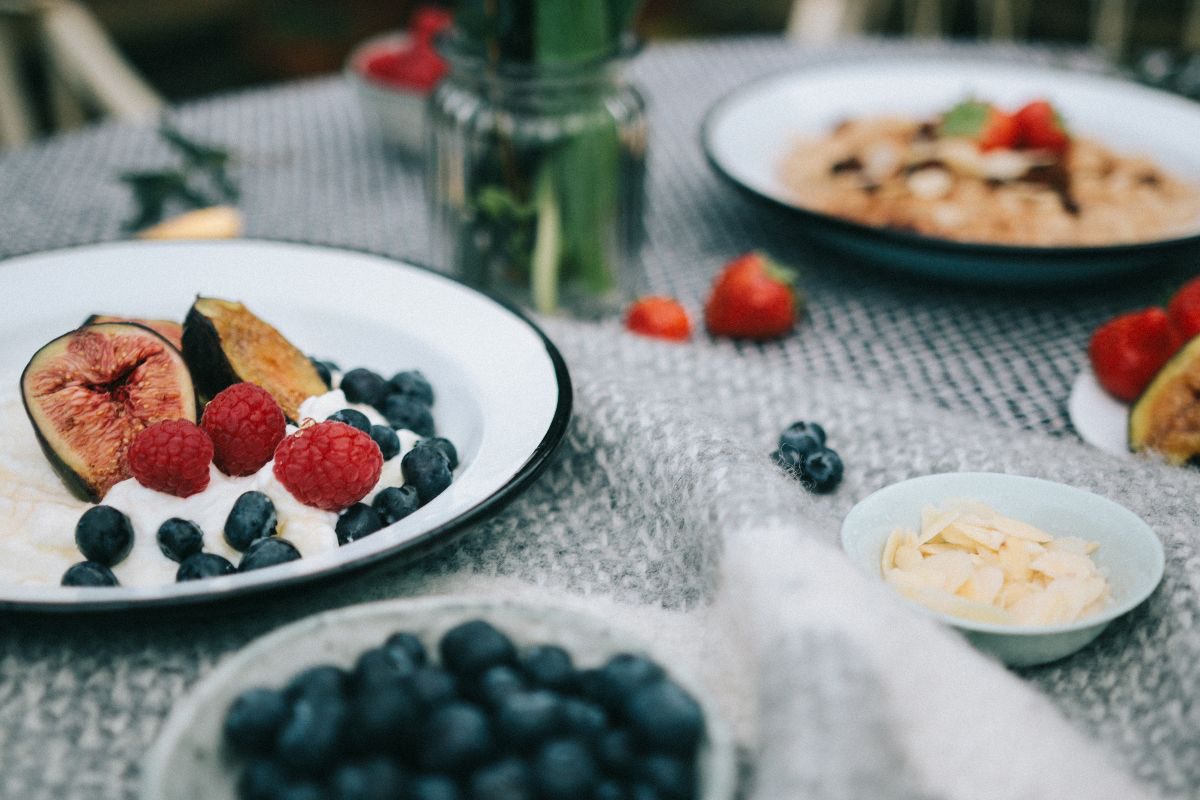 So I'm not gonna lie, this shoot nearly ended in tears when it not only started raining the second I had finished setting up the spread,  but my memory card also decided to fail on me and wouldn't be recognised in ANY laptop or camera so, although I wish I could show you all the images I shot before the rain started to pour (soz about the rainy spoons), I hope you liked the ones I managed to save! What is your fave ways to switch things up in winter, food wise? Also, I loved shooting this and was thinking maybe a snack//lunch version could be fun, whatcha thinking?