Firstly, Happy Easter! I hope everyone who's having a lovely four day long weekend is having the best time in the sun! Now, I'm not gonna beat around the bush with today's post, as you might have seen in Sean's vlog this week >>here<< I had ~ a bit~ of a baking disaster and todays post v. quickly went from lovely summer meringues to me needing a stiff drink…. So the oven was turned off and the cocktail ingredients brought out…Hurahh (!!) This is ~the~ simplest cocktail mix ever, and I mean ever…. but if you're into light, fresh and fruity ones then I think you will love this lil combo <3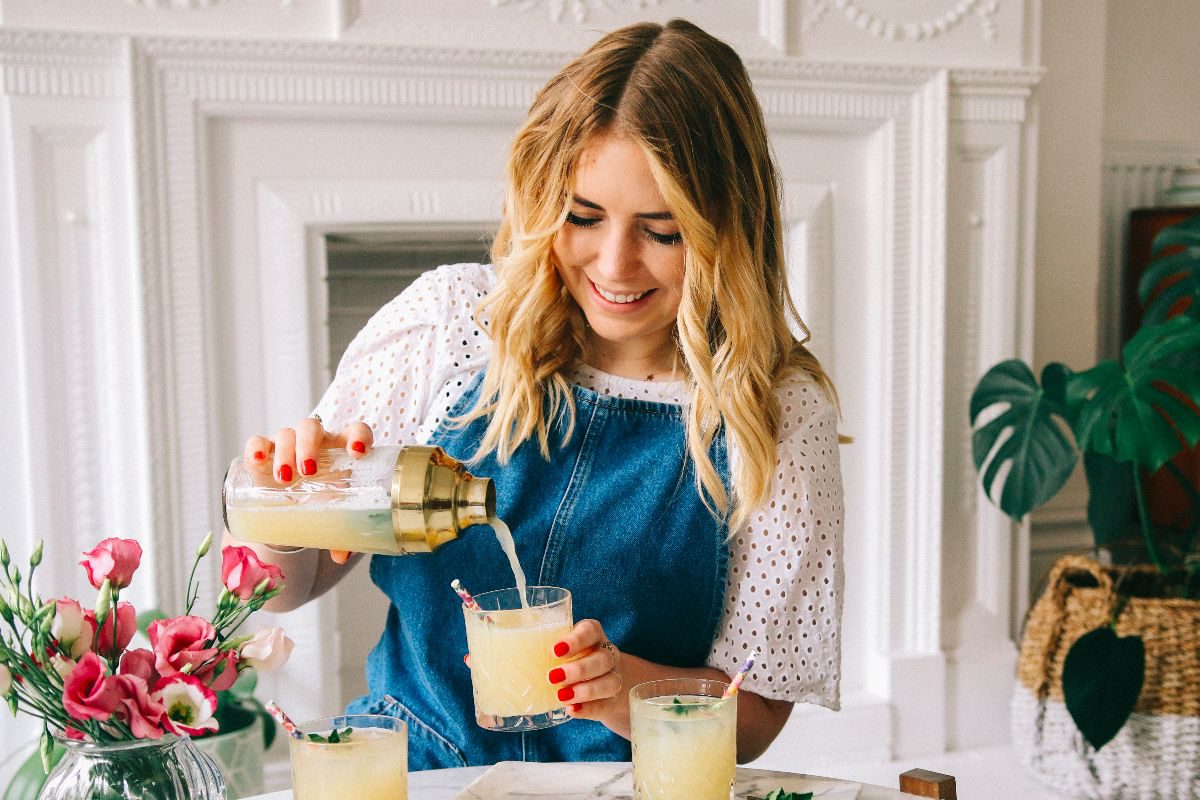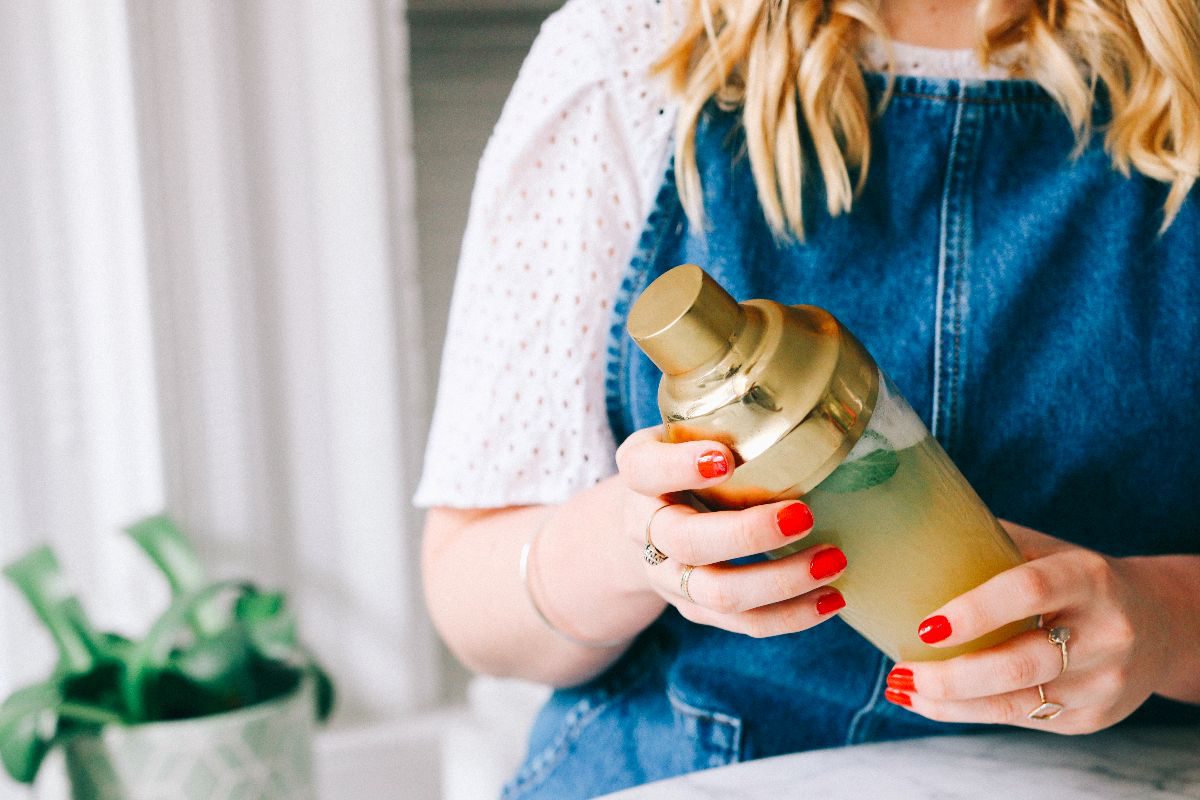 ---
You will need:
A shot of gin.
A shot of elderflower cordial.
Cloudy apply juice.
A sprig of mint
Let's Do This:
Okay, so now for the fun part….All ya gotta do its pop all your ingredients in a cocktail mixer, give it a good shake and then pour and add some ice. It is THAT easy.
So yum.  
---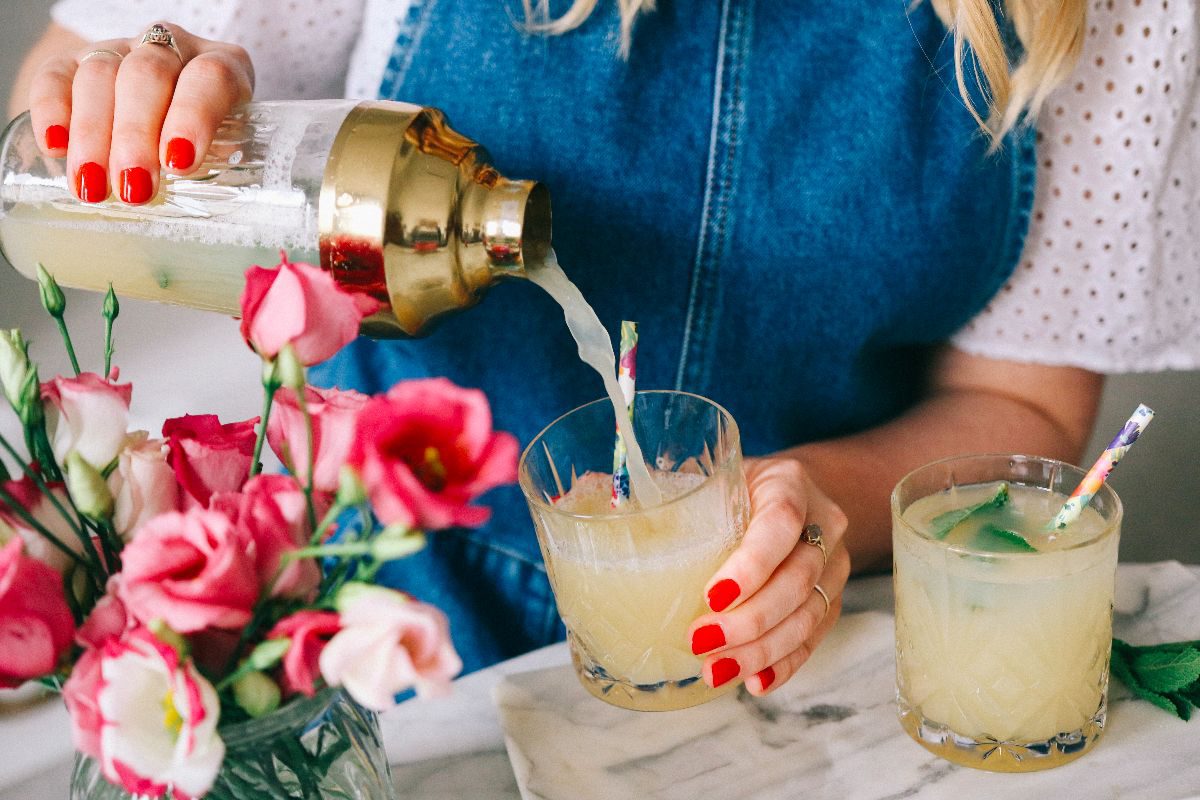 This 'lil mix literally takes minutes to make and it's got everything in it that I usually have in my fridge anyway, so super easy to whip up! It's SO close to summer now and as our evenings are brightening up, I just know this recipe is gonna be showing it's face a lot more… (yay!) What's your fave mix?