I've decided something really exciting and although yes… it's kinda early, I just couldn't wait until December… From this moment on, Christmas has officially began on the blog! Woo! So, what better way to begin the next four weeks of ALL the Christmas content than starting off with a bang and showing you the mince pie recipe that got me eating four in one evening. #livingmybestlife.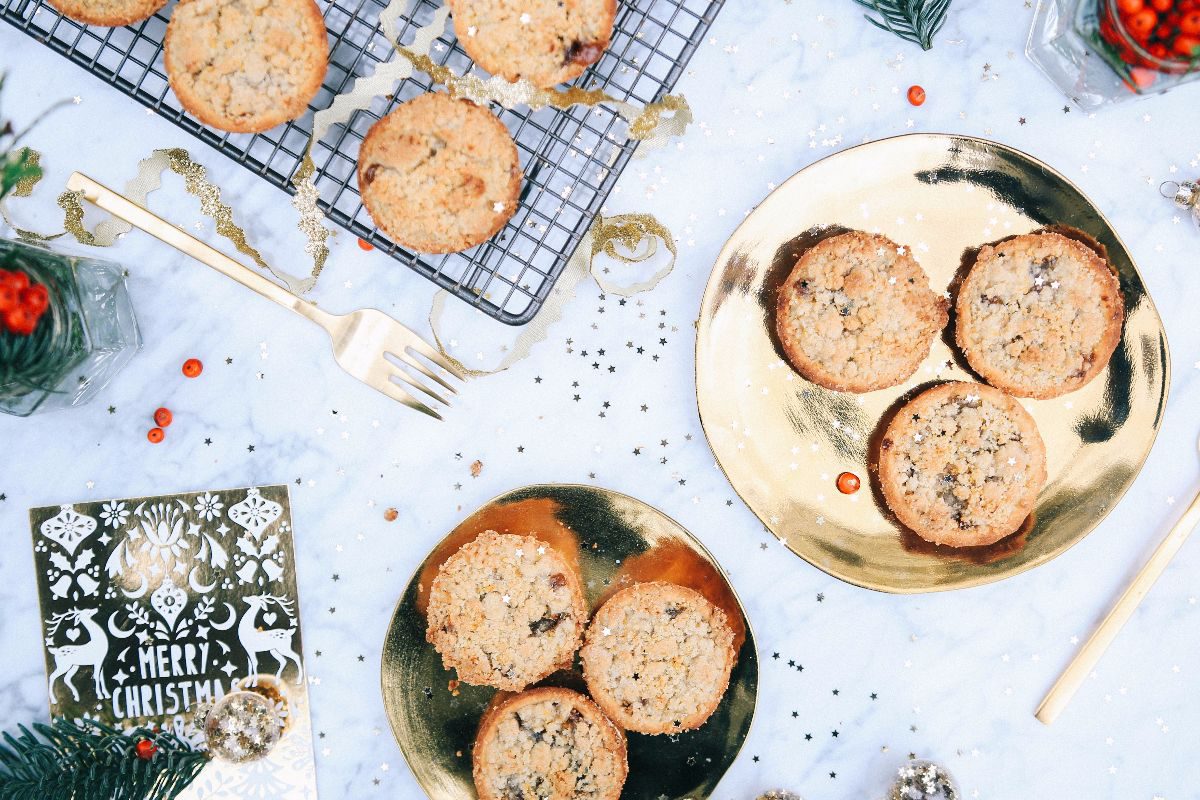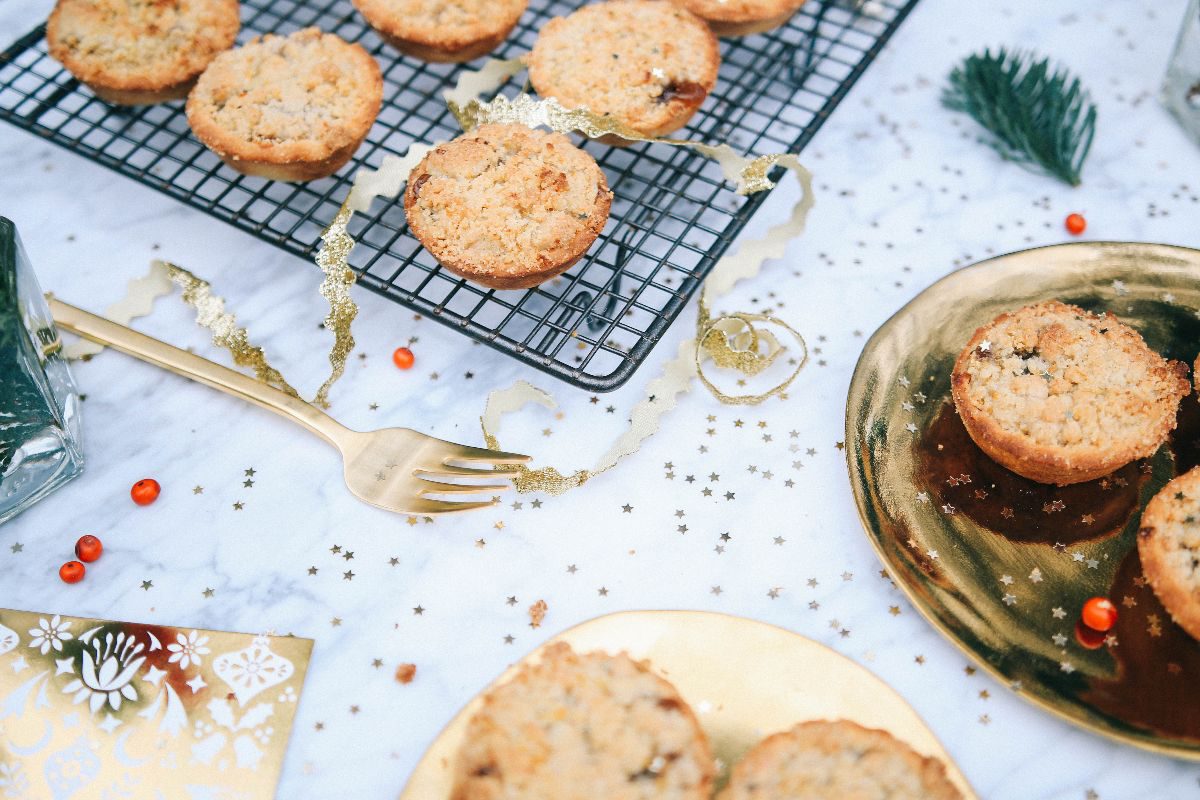 ---
-For The Pastry-
---
225g of plain flour, plus a lil extra for rolling.
50g of ground almonds.
125g of unsalted butter, chilled and diced.
50g of caster sugar.
1 vanilla pod, seeds scraped out (OR use a lil vanilla extract!)
800g of fresh mincemeat.
1 egg yolk.
---
-For The Orange Crumble-
---
75g of plain flour.
60g of unsalted butter.
6 tbsp of demerara sugar.
1 tsp of mixed spice.
1 orange, zest.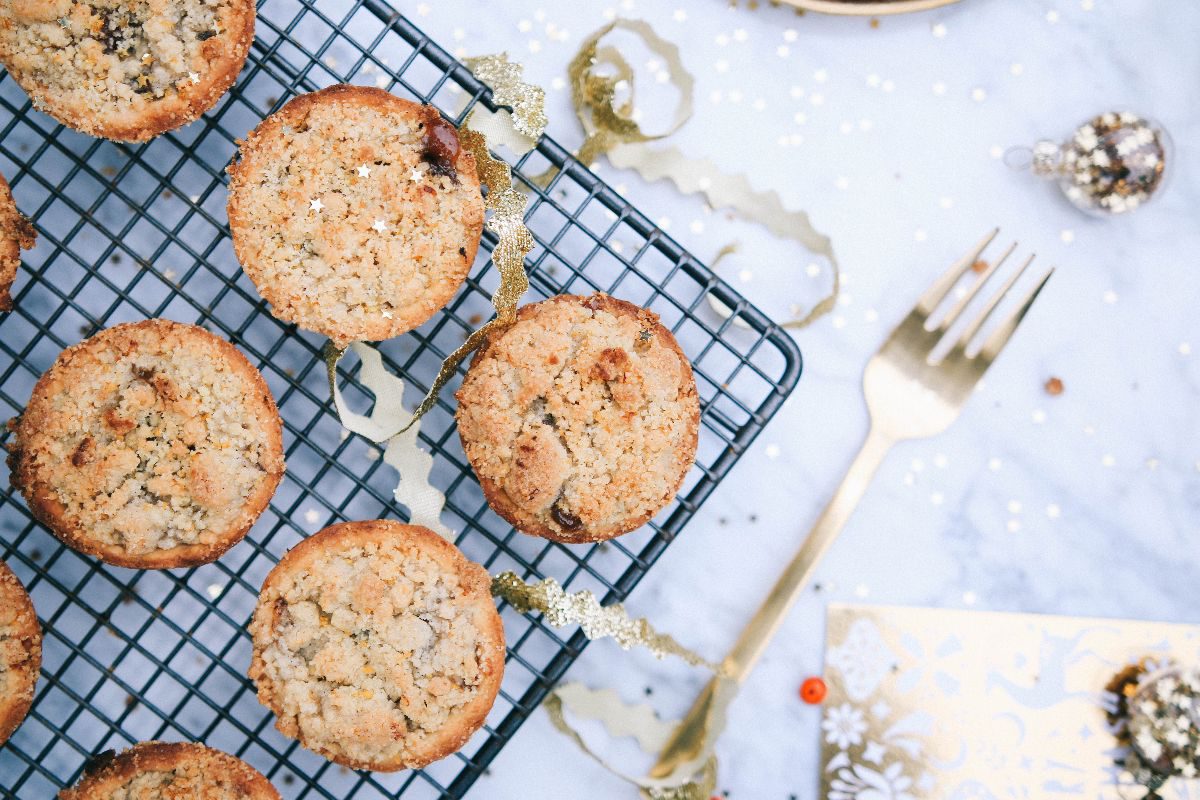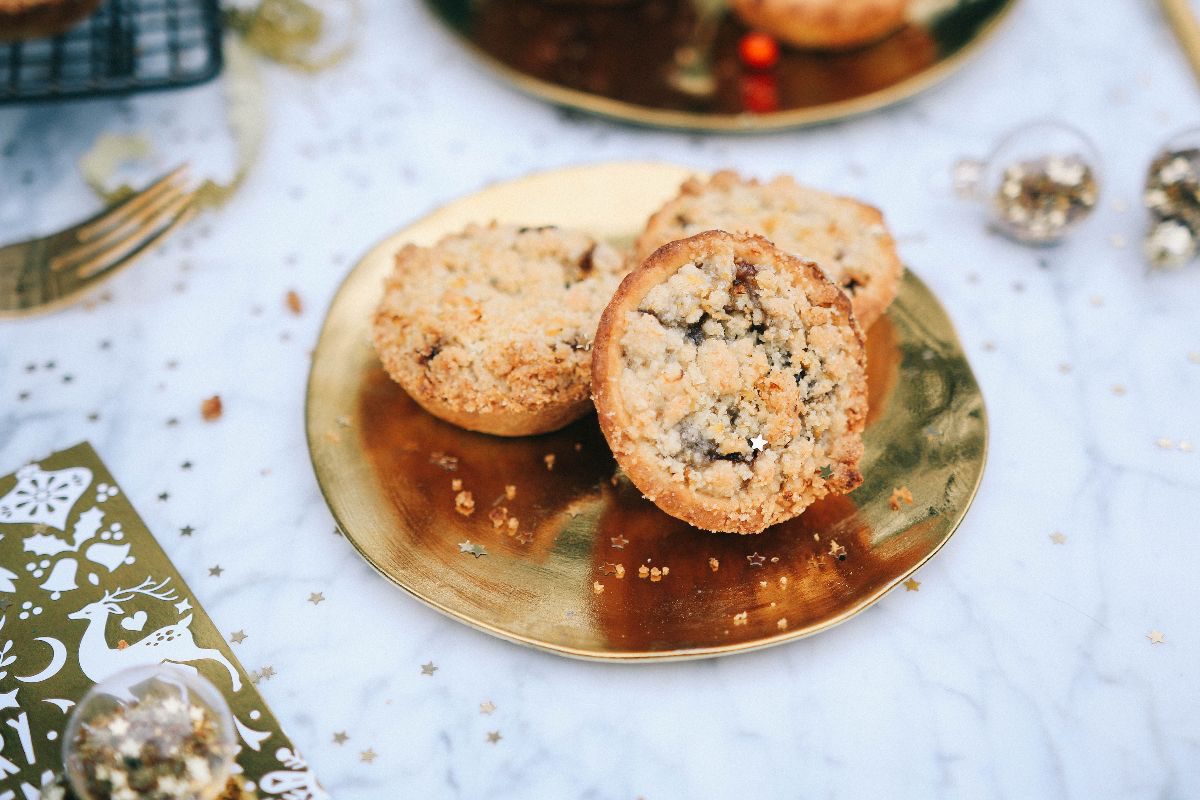 ---
-Let's Do This-
---
Step one: Let's start with the pastry…. Firstly pop the flour, caster sugar, almonds, butter and vanilla seeds in your food processor and whizz until it starts to form crumbs. Next, add the egg yolk and 1 tbsp of cold water and then pulse until it comes together to form a dough, adding a drop more water if needed. Place onto your worktop and gently knead until super smooth before wrapping in cling film and allowing to chill for around 30 minutes.
Step two: Onto the crumble topping… You won't need to wash your food processor for this so we can get straight into it! Briefly pulse together the flour, sugar, orange zest, butter and mixed spice to form a chunky crumble mixture, then pop aside.
Step three: Now for the fun part (!) Firstly make sure your oven is preheated to 200°C. Next, start rolling out the now chilled pastry to around the thickness of a £1 coin, making sure you've lightly dusted your surface with flour beforehand to avoid any sticky situations! Onto the shape making, cut out 24(ish) round circles using an 8-9cm pastry cutter, re-rolling any trimmings. Pop the rounds into the holes of 2 x 12-hole bun tins and lightly pinch the edges with your fingers whilst making sure the pastry is gently pressed down! You can obvs always opt for a bigger//smaller sized cutter and will just end up with a few more or less mince pies!
Step four: Divide the mincemeat between the cases – usually around one heaped tbsp in each one!  Before scattering the crumble over each of the tops. Then bake for 15 minutes, or until lightly golden … YUM!
Step five: Leave to cool in the tin for a few minutes before transferring to a wire rack. Once they're  cooled, you can tuck in as they are or add a little icing sugar to dust! I've got a huge batch in my freezer right this second ready for Christmas and the best part is they can be kept frozen for up to three months… Not that they would ever last that long!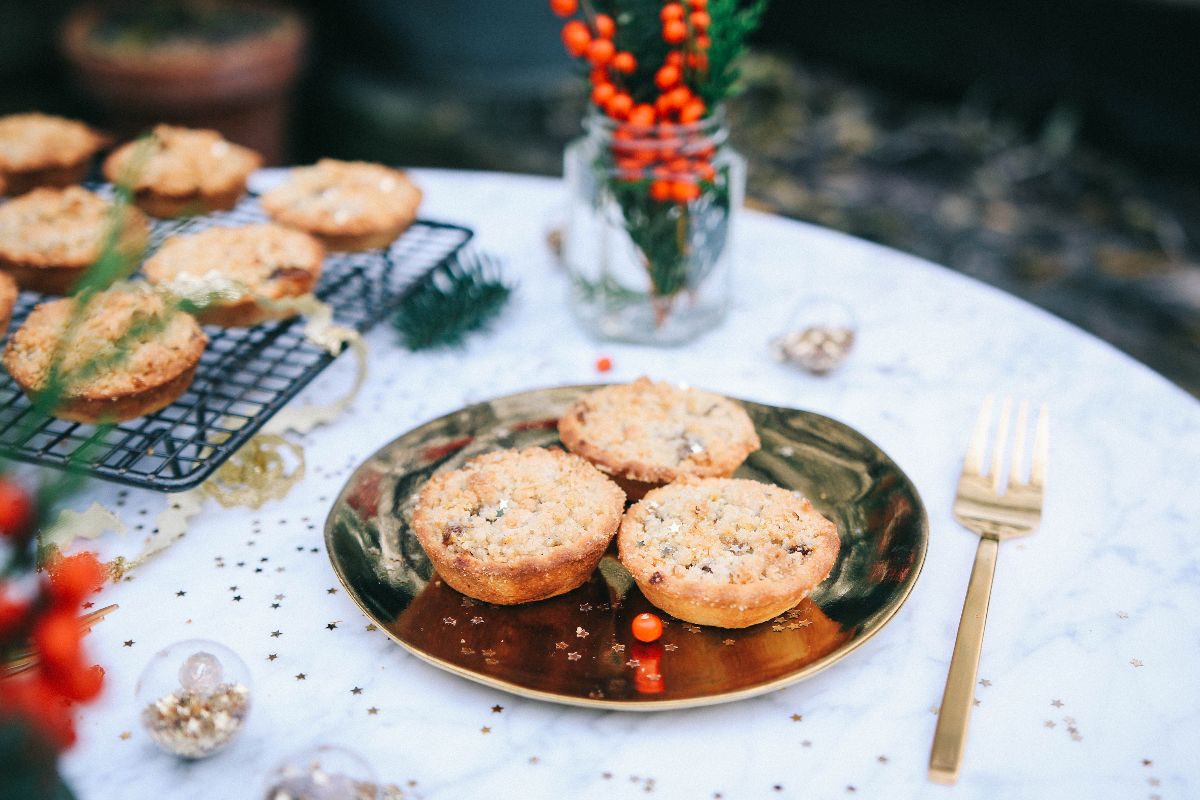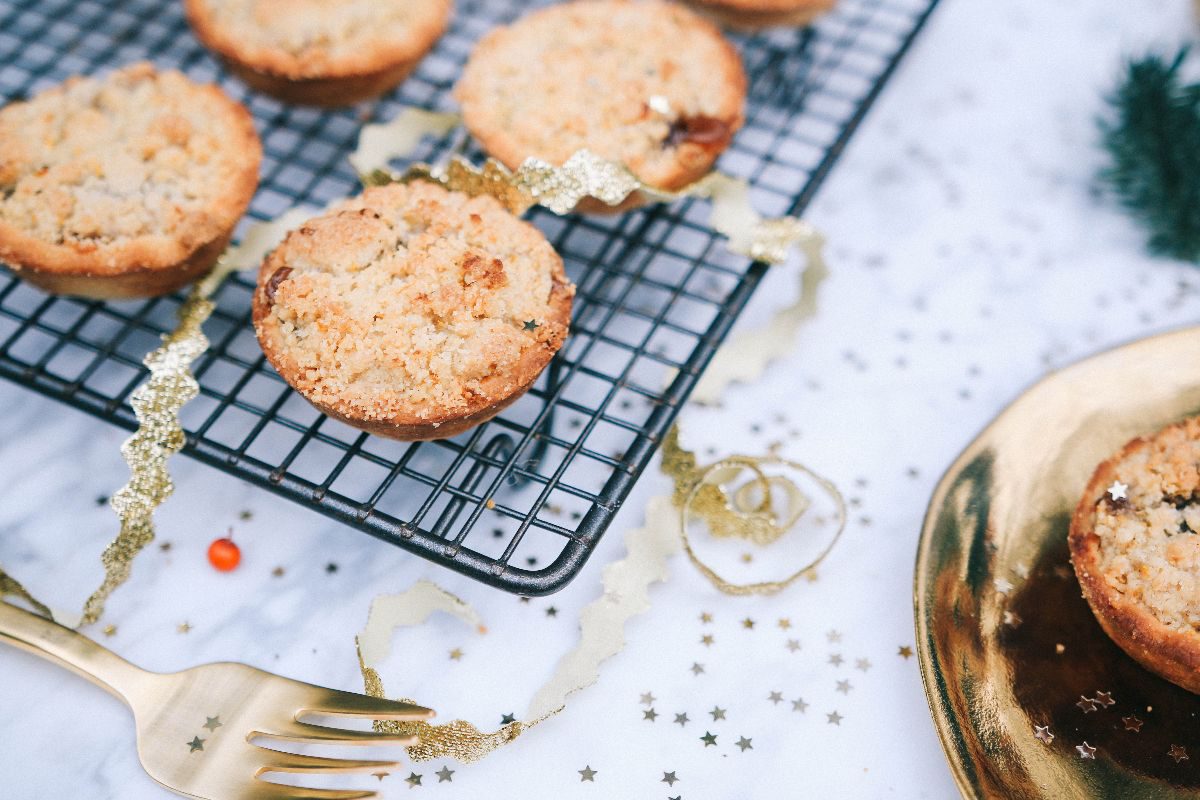 I've gotta say, Sean actually found >> this << recipe and although he kinda burnt the first batch they STILL tasted amazing, so I knew they'd be even ~more~ heavenly the second, un-burnt time round…
If you're into your classic mince pie, but totally fancy adding an extra something-something, then you will loveeee these, full of orange-y, almond-y goodness, they taste even better than the classics…