The Ultimate Chocolate Cookies.
Hello new Bake Off series and HELLO to the start of alllll the cake, cookies and sweet treats to come over the next few months…. I am SO ready. With last night being Episode One of the new series I just knew I had to be well prepared (there is nothing worse than watching a cake related program whilst having ZERO cake to eat) so this year I thought I'd get prepped and make something tasty to munch on whilst staring longingly at the t.v. ! I feel like you can never really go wrong with cookies as they look, smell and taste amazing and when I came across >> this recipe << I just knew that they would be the perfect match for my Bake Off date date night <3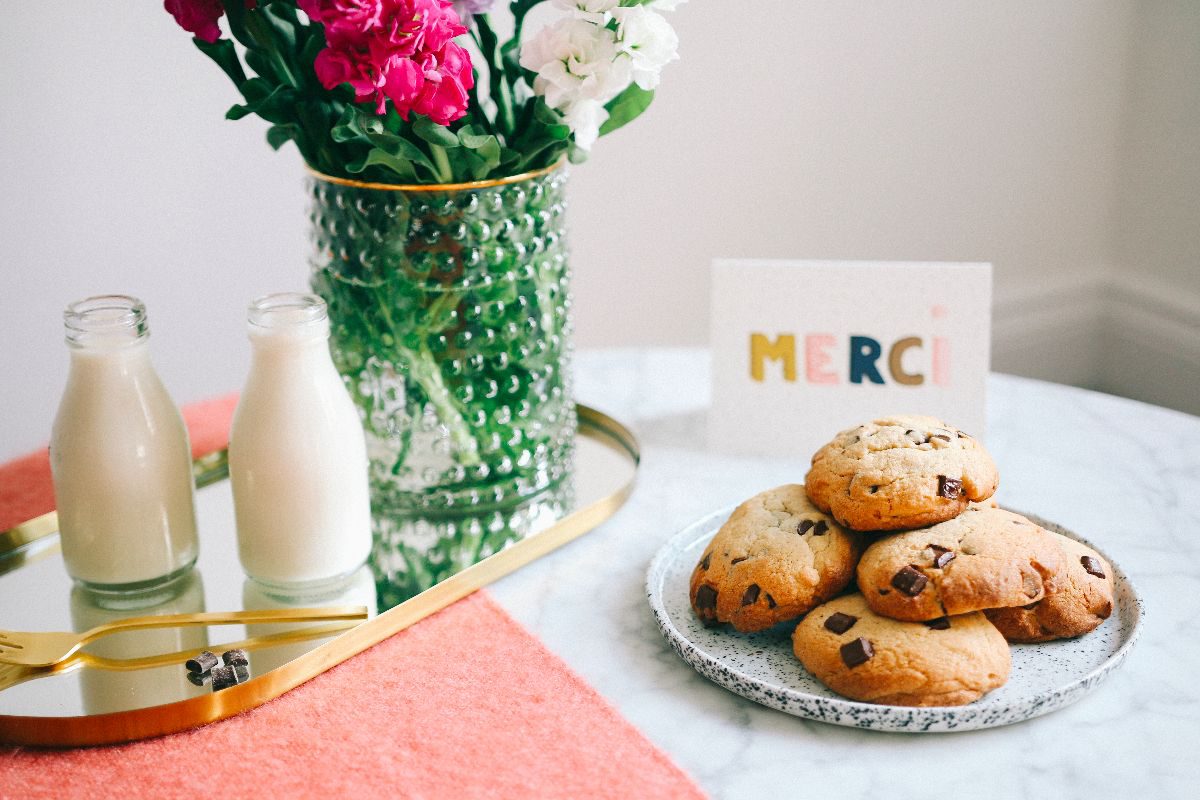 ---
You Will Need:
---
3 cups plus 2 tablespoons of all purpose flour.

1 teaspoon of baking powder.

¼ teaspoon of baking soda.

1 ½ teaspoons of rock salt.

1 cup of unsalted butter, cold and cut into cubes.

¾ cup + 4 teaspoons (6 ounces) of light or dark brown sugar.

½ cup of granulated sugar.

2 eggs, cold, lightly beaten and in a separate bowl.

1 teaspoon of vanilla extract.

2 cups of dark chocolate chips.
---
-Just a little tip, this recipe is fab because it gives you allll the basic ingredients to make the tastiest cookies BUT if you did wanna go cray and add extra ingredients too, I definitely think you could. We added ALOT more chocolate and they were amazing (!!!) –
---
Let's Bake:
---
Step one: Line a large baking tray with parchment paper and pop aside.
Step two: In a medium sized bowl mix together your flour, baking soda, baking powder and salt and then set aside for the time being.

Step three: Next beat your butter until it comes together into one lump – this will take around a minute. Add in your sugars and beat for another minute or two, or until the sugar dissolves into the butter. Next mix in your eggs and vanilla and beat until combined – don't worry the batter will be lumpy! Gradually add in your flour mixture, beating until a little flour remains. Then finally folding in your chocolate chips, yum!
Step four: Divide your dough into 12 even pieces, shaping each piece roughly into a ball but do not roll it. Place on the prepared baking tray, spacing 2 inches apart. Refrigerate for at least 30 minutes so your mixture can set a little!


Step five: Preheat your oven to 180c and bake the cookies for around 15-20 minutes until light golden brown. If you are unsure, take your cookies out early as the cookies will continue to cook as they cool! Pop them onto a wire rack to cool and voila!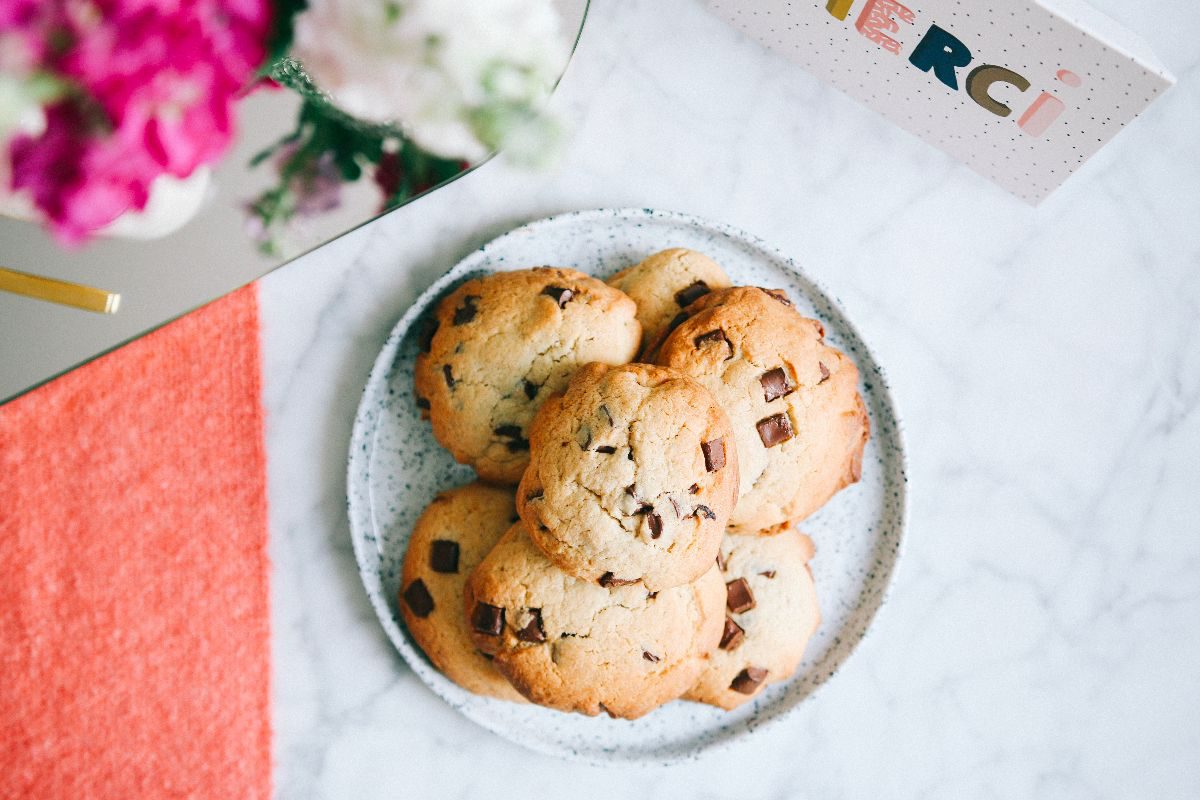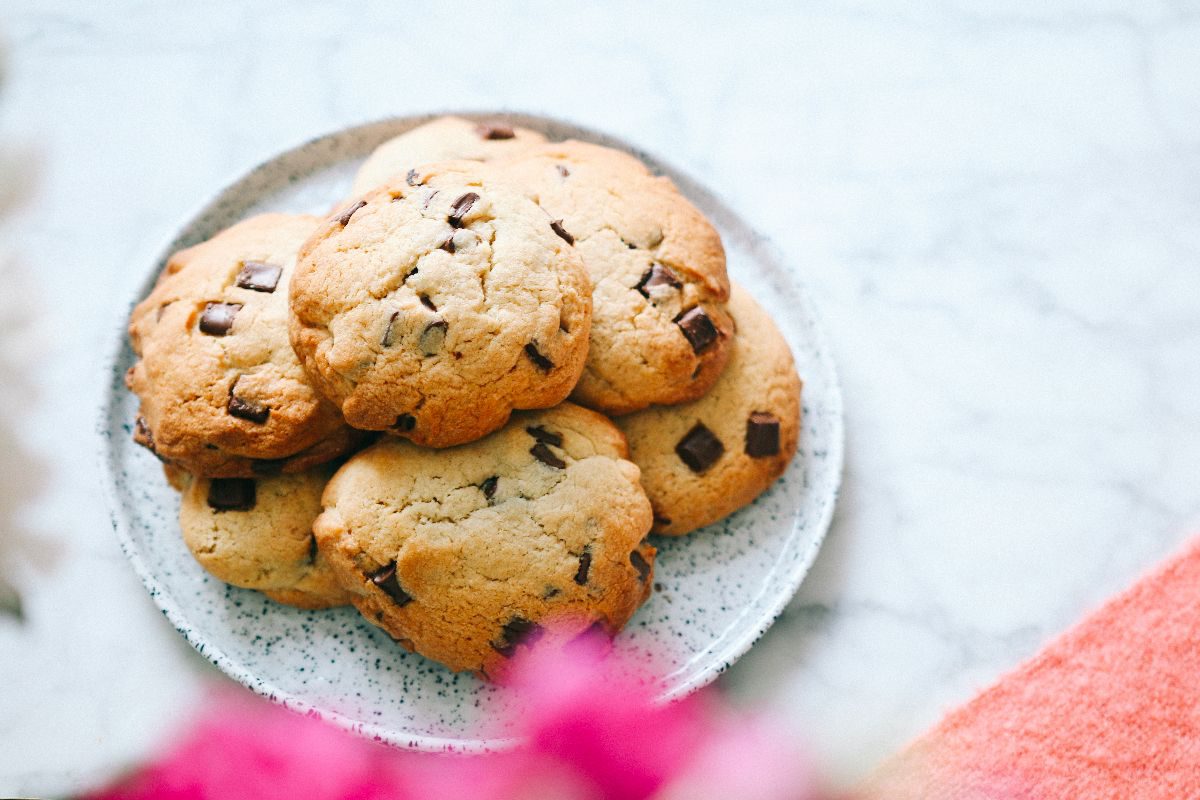 These cookies are the perfect balance of cookie, cake and biscuit….I actually doubled the recipe to make more cause they were just ~that~ good. Make sure to have a peek at Sarah's blog where the recipes are from, it's absolutely beaut!! AND let me know if you give them a try!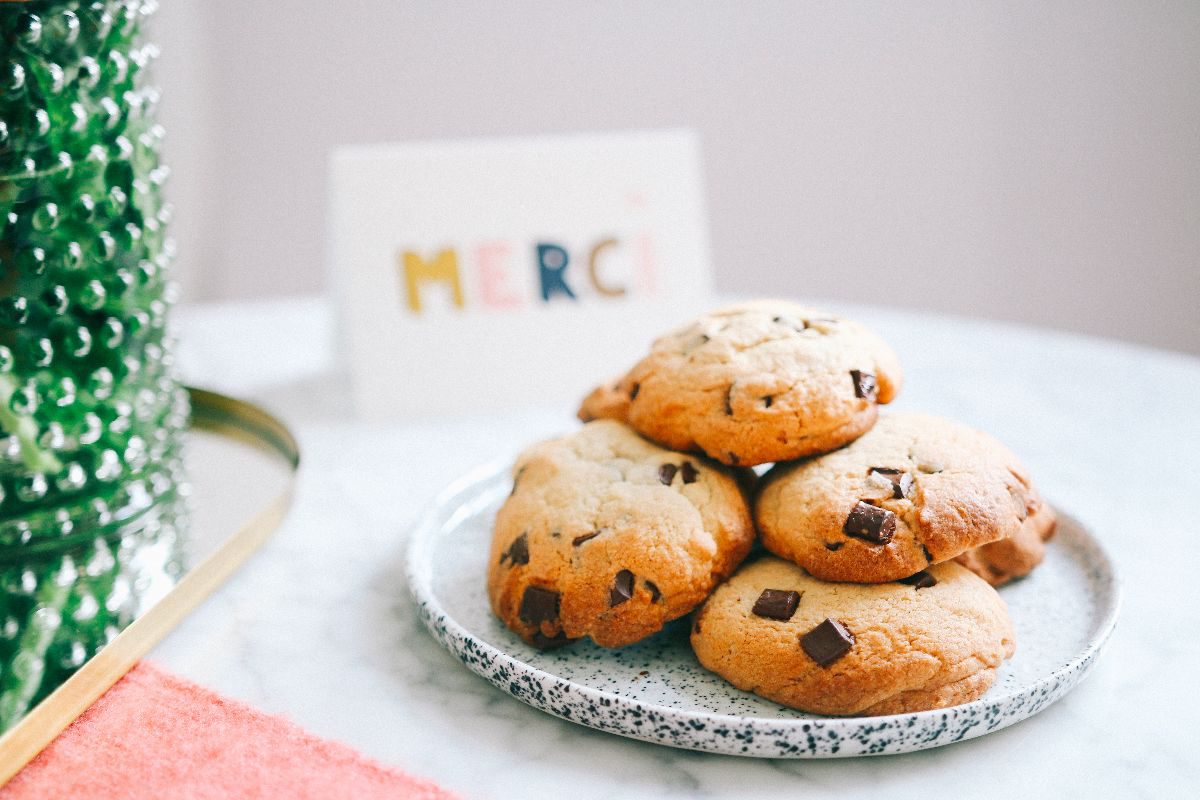 ---