The Ultimate Brownies.
Do not judge. These brownies MAY contain sweet potato… but I promise you, you will LOVE them. It's not often that you find a recipe that you just wanna make over and over again, but this bad boy from the lovely Deliciously Ella is just that…I wanna make them alldayeveryday. These really are packed full of goodness… and I meannnn, the thought of a gooey chocolate brownie containing absolutely no sugar and instead just sweet potato was, well, a little crayyy – but this must be the fifth batch I've made now and I'm not planning on stopping anytime soon! I mean, WHO says no to brownies!?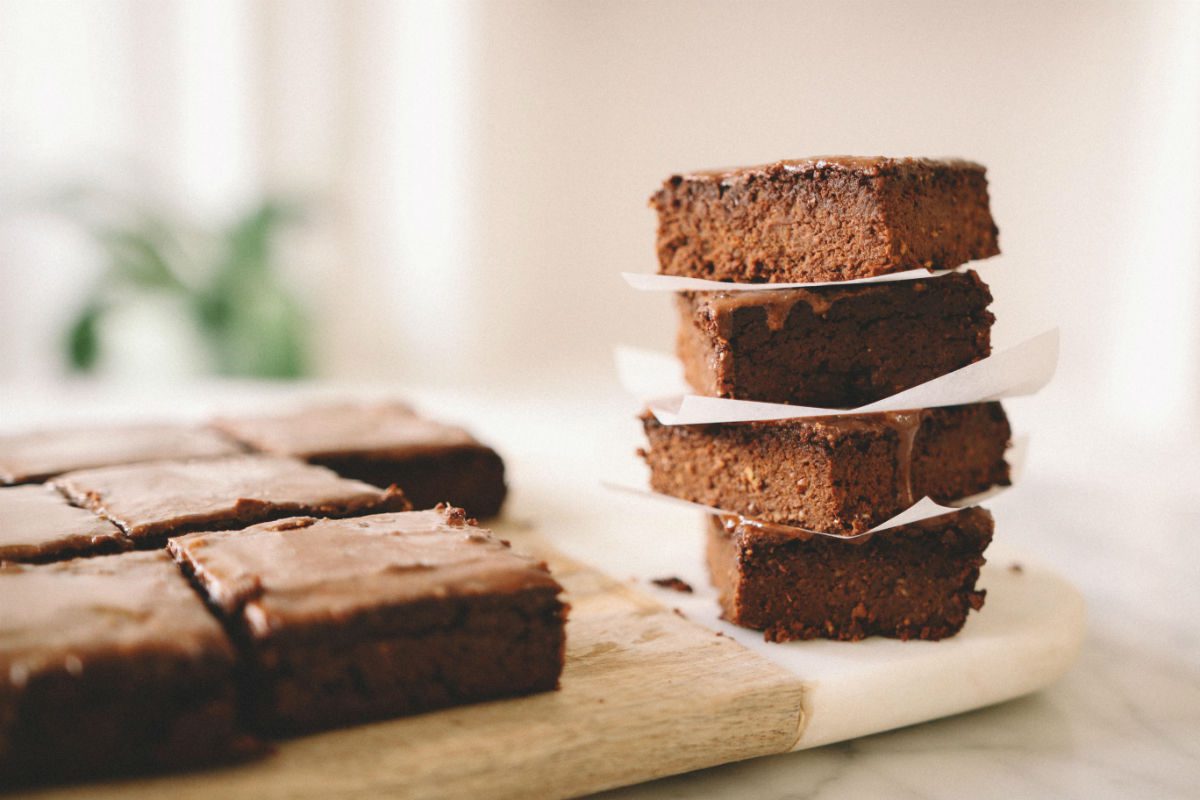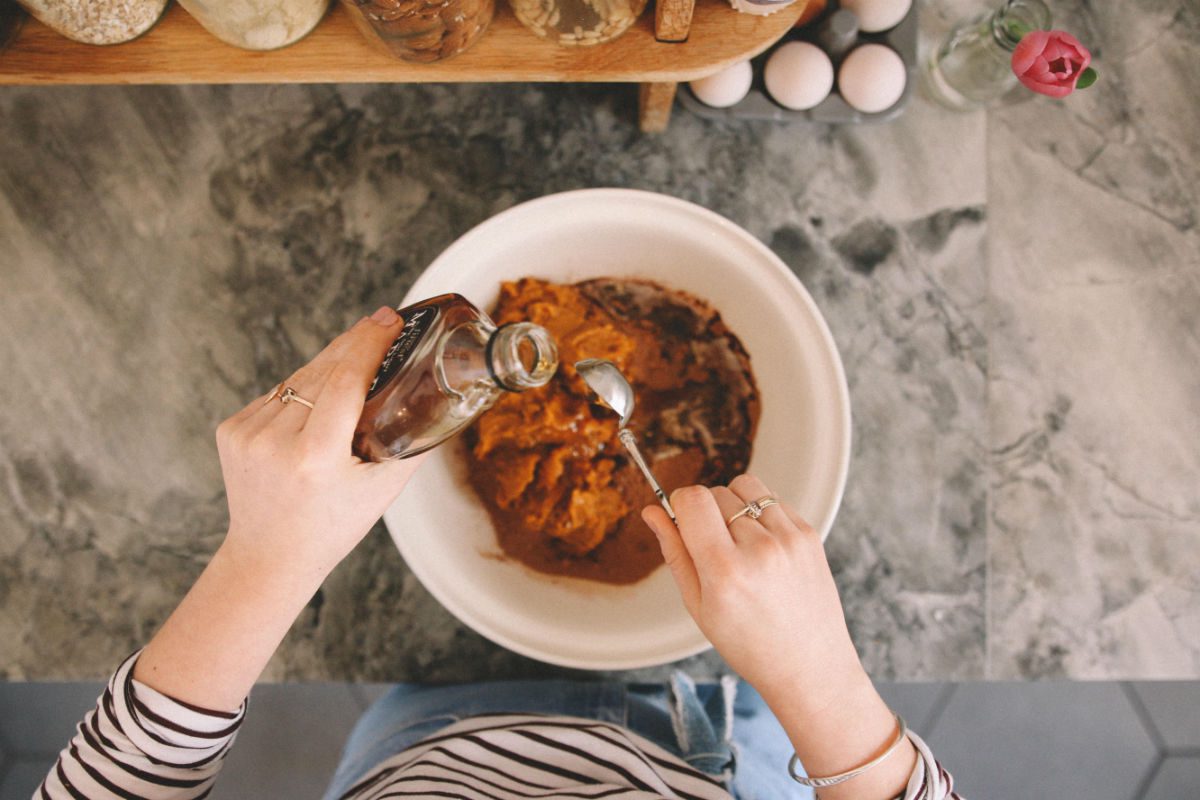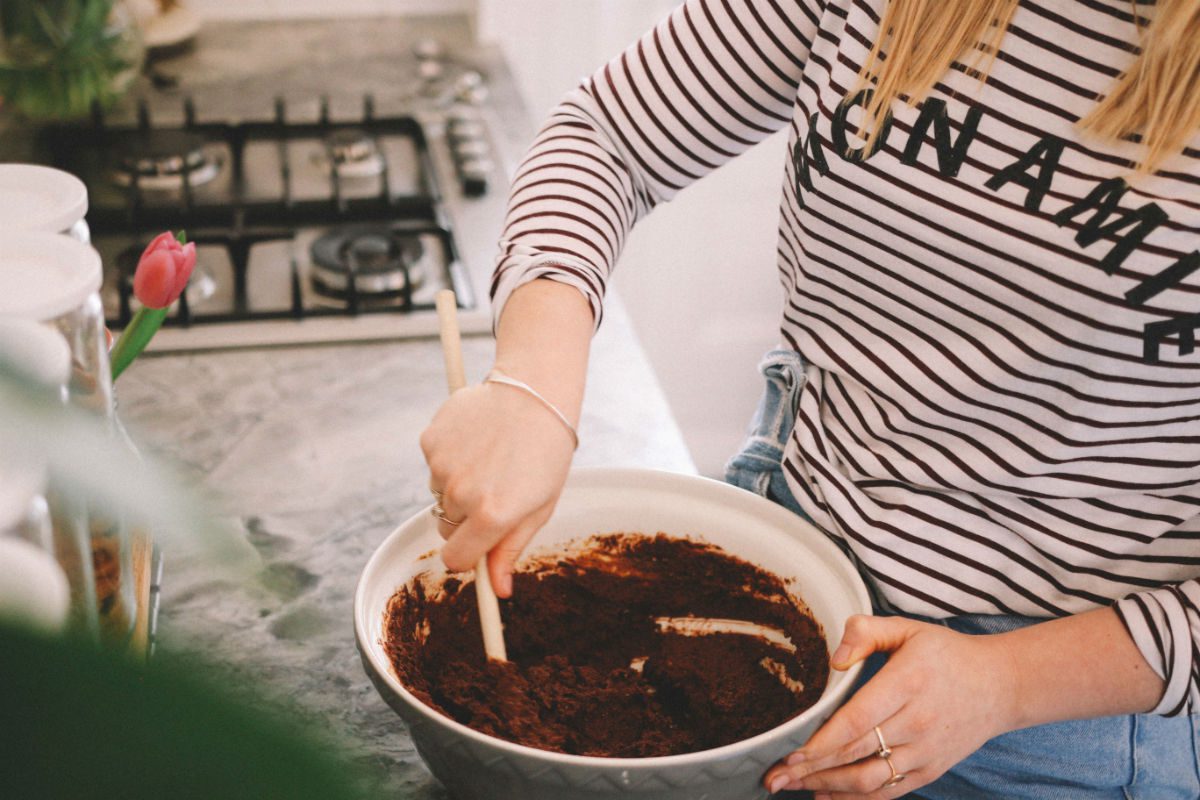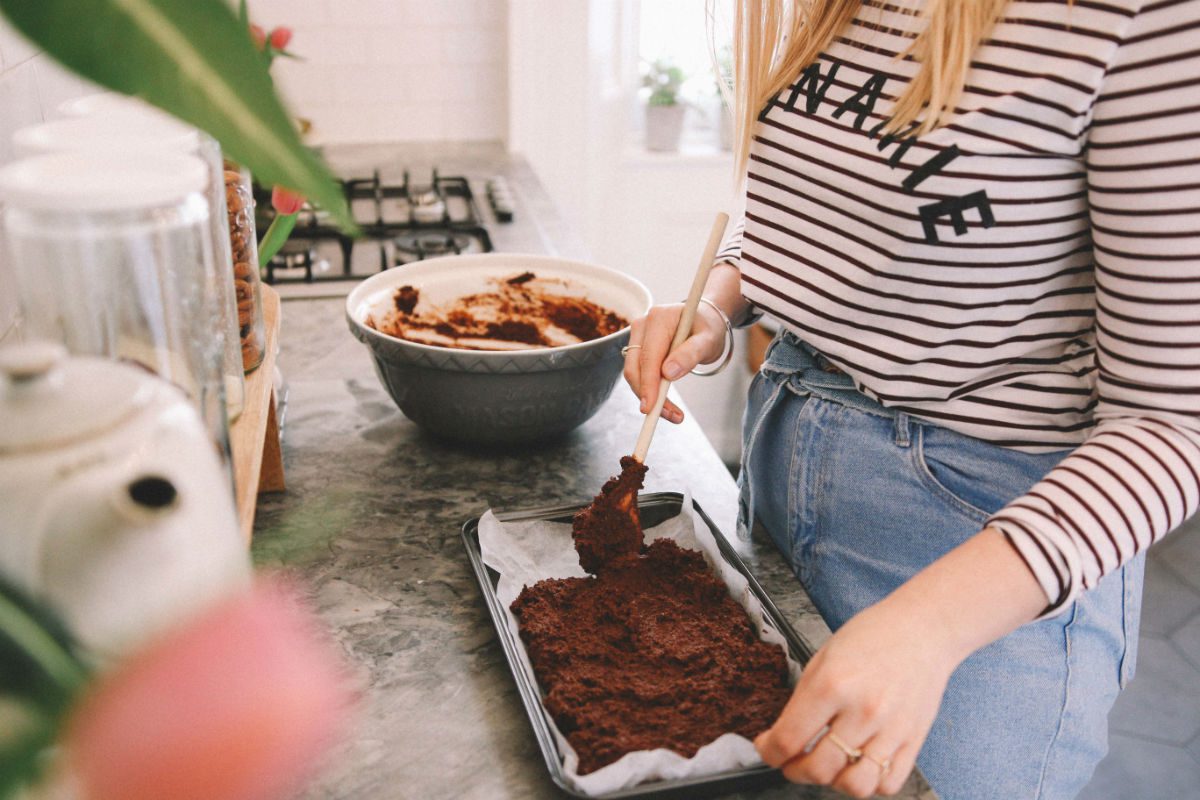 You will need:
-For the Brownies-
12 medjool dates.
500g of sweet potatoes (about 2 medium sized ones).
6 tablespoons of pure maple syrup.
2 tablespoons of melted coconut oil.
100g of ground almonds.
A pinch of salt.
100g of ground oats.
6 tablespoons of raw cacao powder.
-For the Icing-
2 tablespoons of coconut oil.
2 tablespoons of almond butter.
1 tablespoon of maple syrup.
2 tablespoons of cacao powder.
---
Tip:
The one thing I will say is definitely listen to the recipe when it says wait for the icing to firm up a bit in the fridge/freezer (!!) as it makes alllll the difference and, as you can see in these pics, mine was a little, let's say, melty, ha!  
Let's do this:
Step one: Start by pre-heating your oven to 180C then peel the sweet potatoes. Cut them into small chunks and boil the for around twenty minutes until they become super soft.
Step two: Once the sweet potatoes are perfectly soft and beginning to fall apart, remove and strain and then add them to a food processor with your pitted dates and blitz until smoooooth! Pop the remaining ingredients into a bowl before mixing in the sweet potato and date combo and mix well!
Step four: Place your mixture into a lined baking tin and cook for around forty five to fifty minutes until you can pierce the brownie with a fork and bring it out dry – YUM. Remove the tray and allow it to cool for about ten minutes – this is really important as it needs this time to stick together properly!
Step five: While your brownies are still cooking you can start to make the icing by simply melting all of the ingredients together and stirring well! Then place the mixture in the freezer for 15'ish minutes and then the fridge for another 15 to firm up a bit.
Step six: Now for the fun bit….remove the brownies from the tray and leave them to cool completely before icing, otherwise your icing will melt! Spread the icing on top, cut into squares and….ENJOY!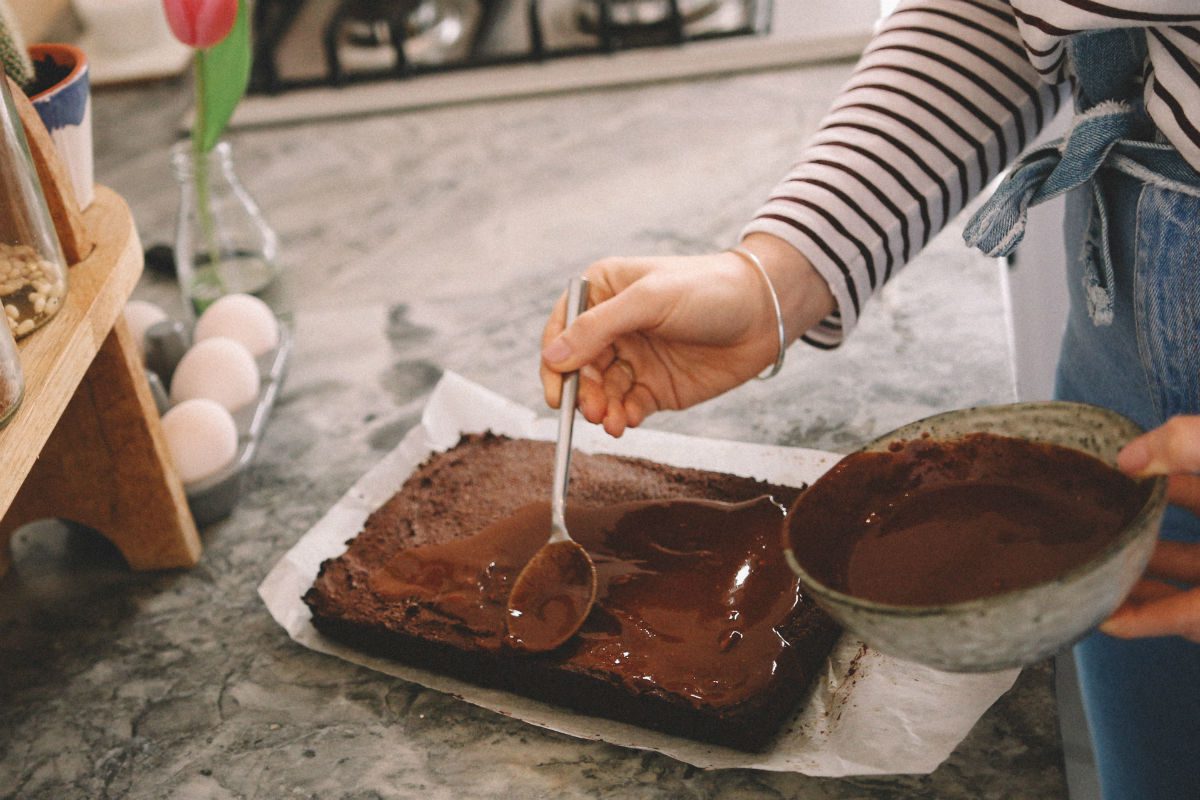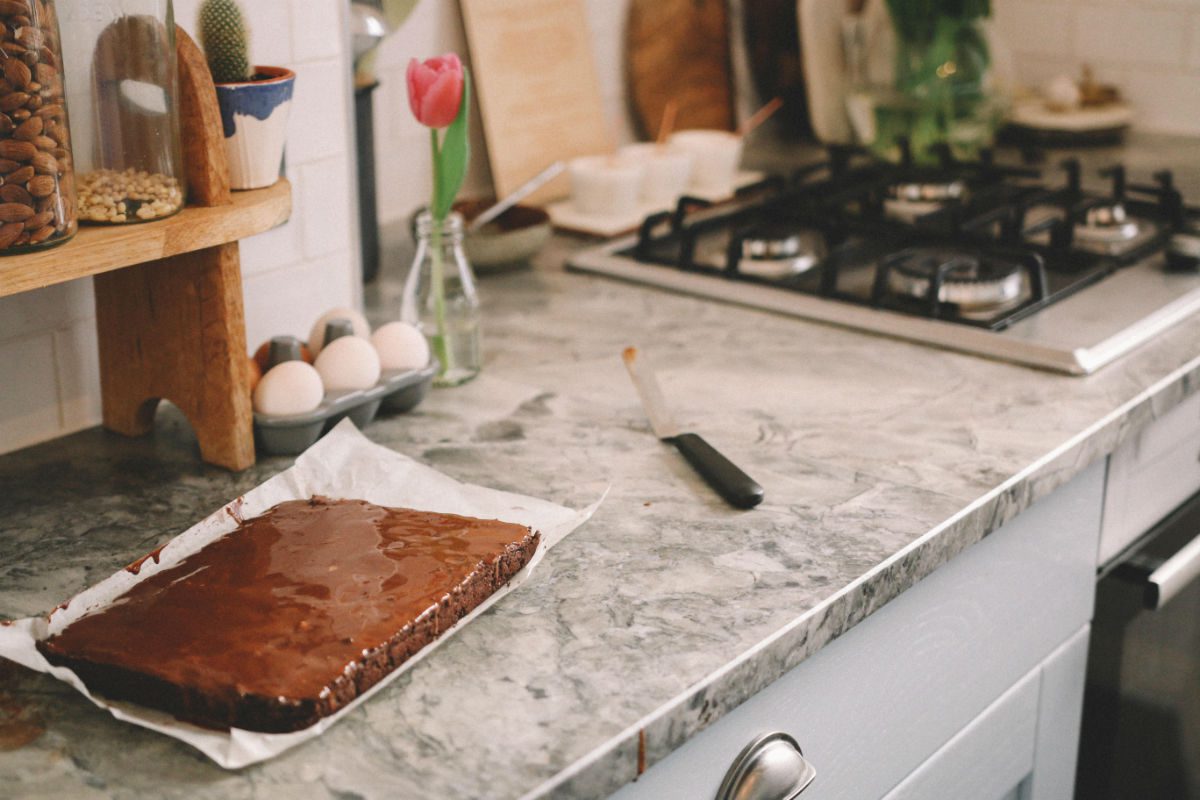 These are perfect if you're after something super quick, easy &&& obvs tasty. They're one of the most more-ish things I've ever made and the fact they're usually gone within days can vouch for that! I loveeee trying alternative recipes and giving new things a go, so if you've got any good'uns send them my way!