Everyone stop. I MAY have just purchased ~the most~ riskkkay jacket ever. No, not in the sense of it being uber jazzy or something cray, but instead because it is plain, OHSO plain and WHITE. Yes. White. I know, I'm crazy – red wine, come at me, I'm ready for yaaaaa!
Okay, okay, jokes aside yes, I have just bought a white denim jacket and, yes, I love every single thing about it. I think I may actually have a whole denim jacket obsession… I now own four and have just spotted a pink one, so it doesn't look like I'll be wearing anything but these lovelies for the entire summer and I'm totally OKAY with that….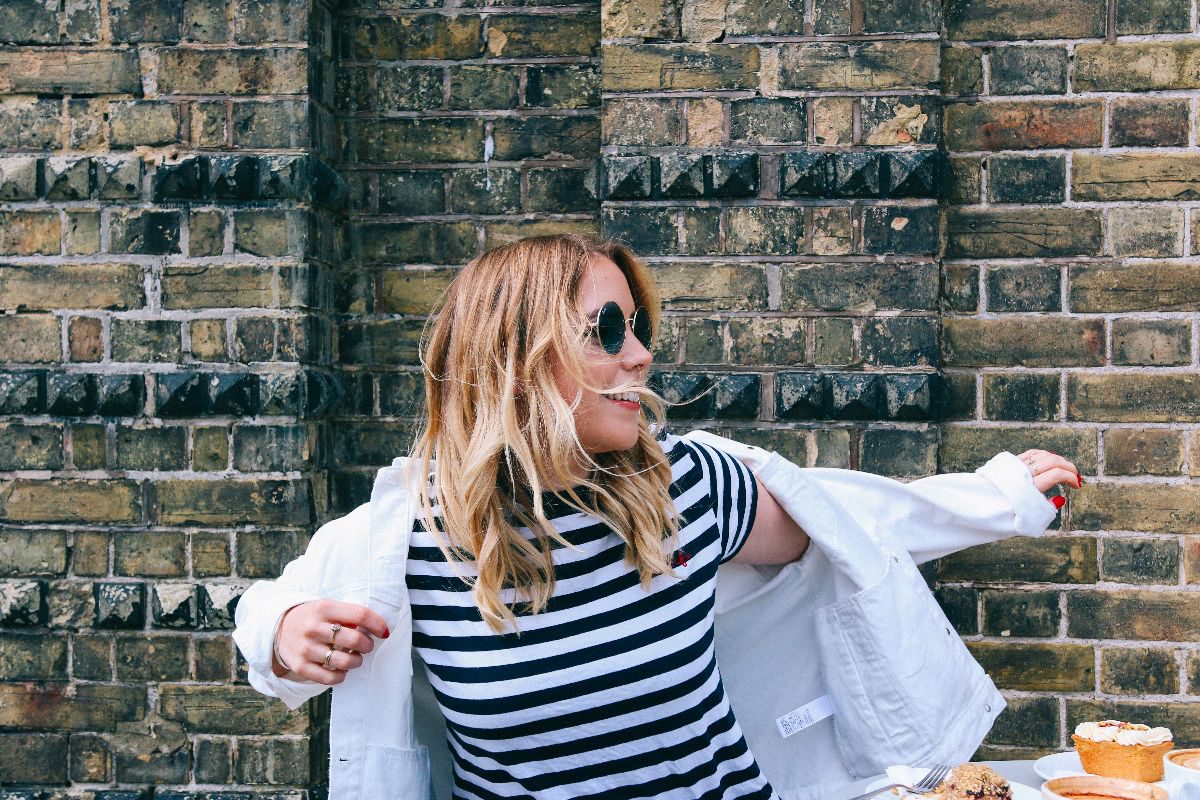 I spotted >> this << Topshop baby when I definitely should (not) have been looking at jackets, but to me it screams ALL things summer. It brightens up my outfits, makes me feel like I'm totally living on the edge (lol) and fits like a gloveeeee…. is that the saying!? ANYWAY, I love it, and just had to share.
This outfit looks v similar to every outfit that I tend to wear, I mean, yes it's stripes AGAIN, (I'm sorry!) and yes, it's all TopShop…as usual! But I LAV it!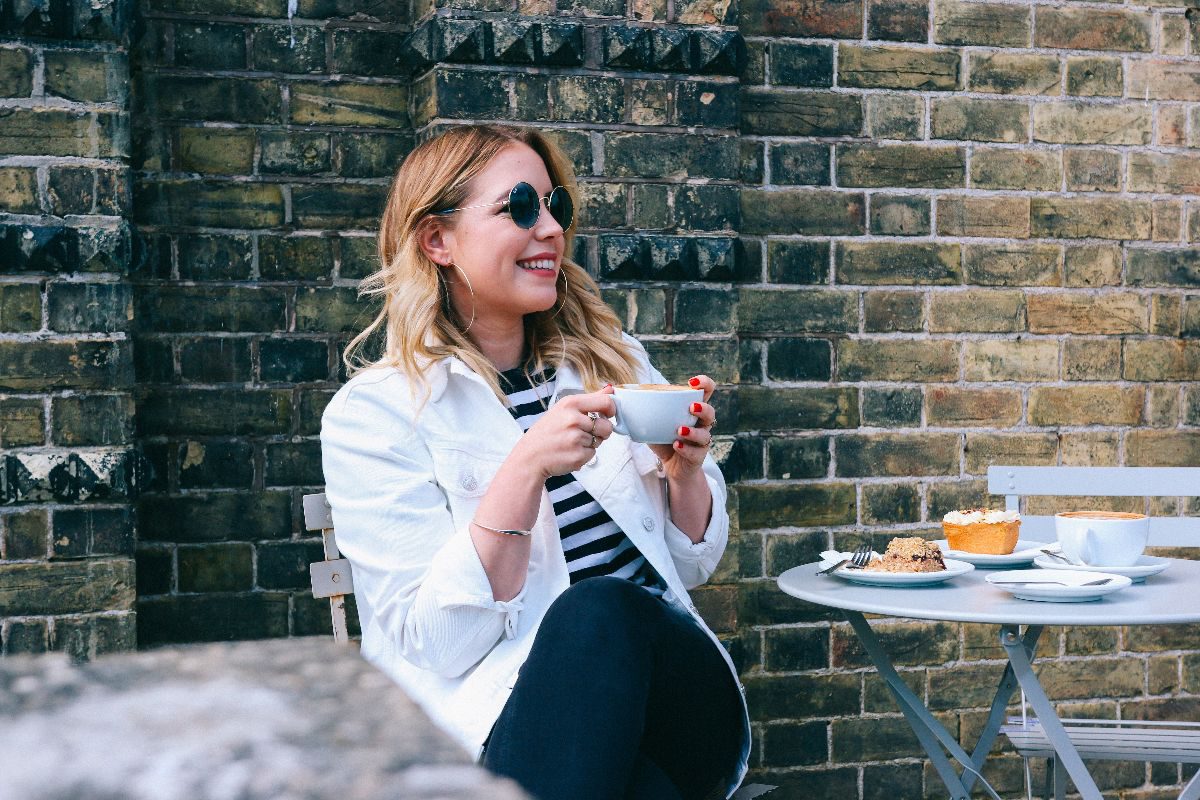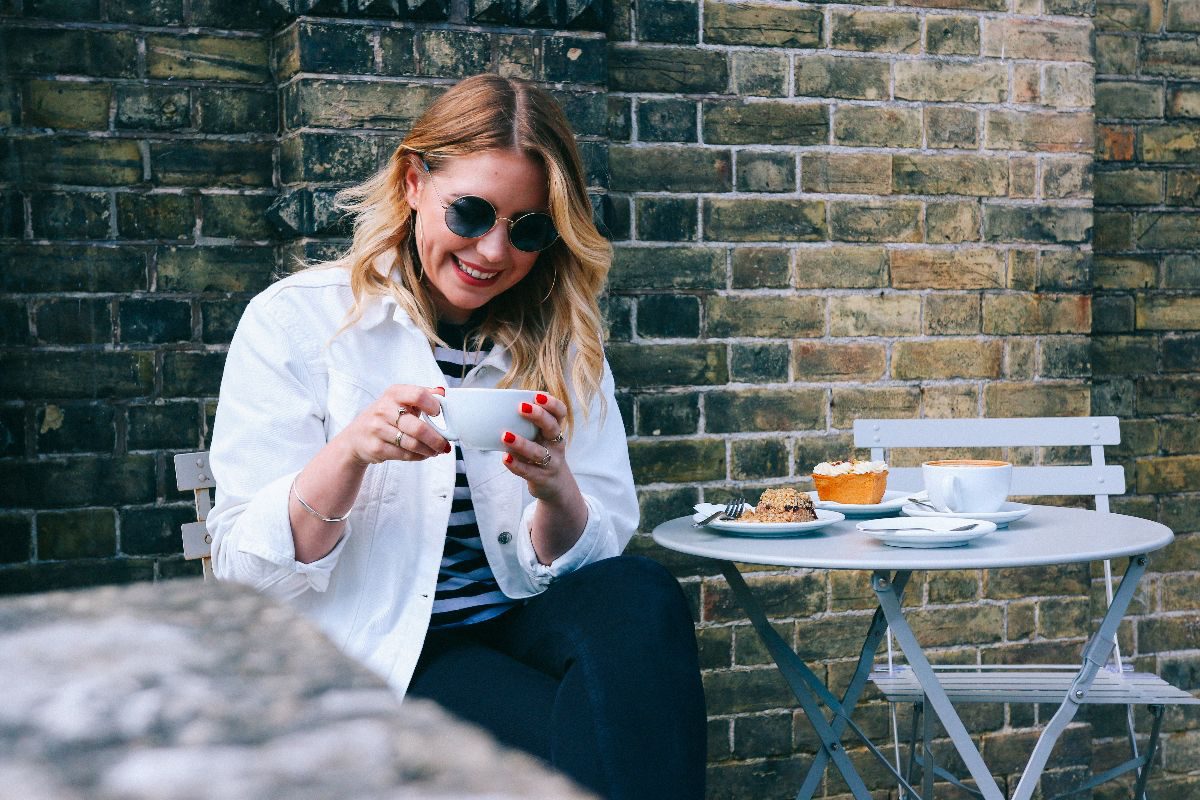 The Top
: 
It's comfy, soft, and I love the 'lil "What if" slogan. Obvs. it's stripes AGAIN, but I promise it's different to all the others…(kinda!)
The Jeans: Not much to say about these beauts, you know the deal Topshop Jamie jeans forever <3333 They fit SO well, are super high waisted which I loveee, and obvs go perfectly with any ol' top!
The Sunnies
: 
Ray-Bans you babes, you've done it again! These are NEW and yes, I know, for once I'm not wearing my usual pink & gold pair (!!) …. I just know right, say whaaaa? These are blue and tinted and I love them, SO much.
The rucksack:This is actually an old Longchamp bag that I found a couple of weeks back that I haven't used in forever, but have now found a whole new love for. It's the perfect everyday size to carry around and is super simple, so goes with everything!!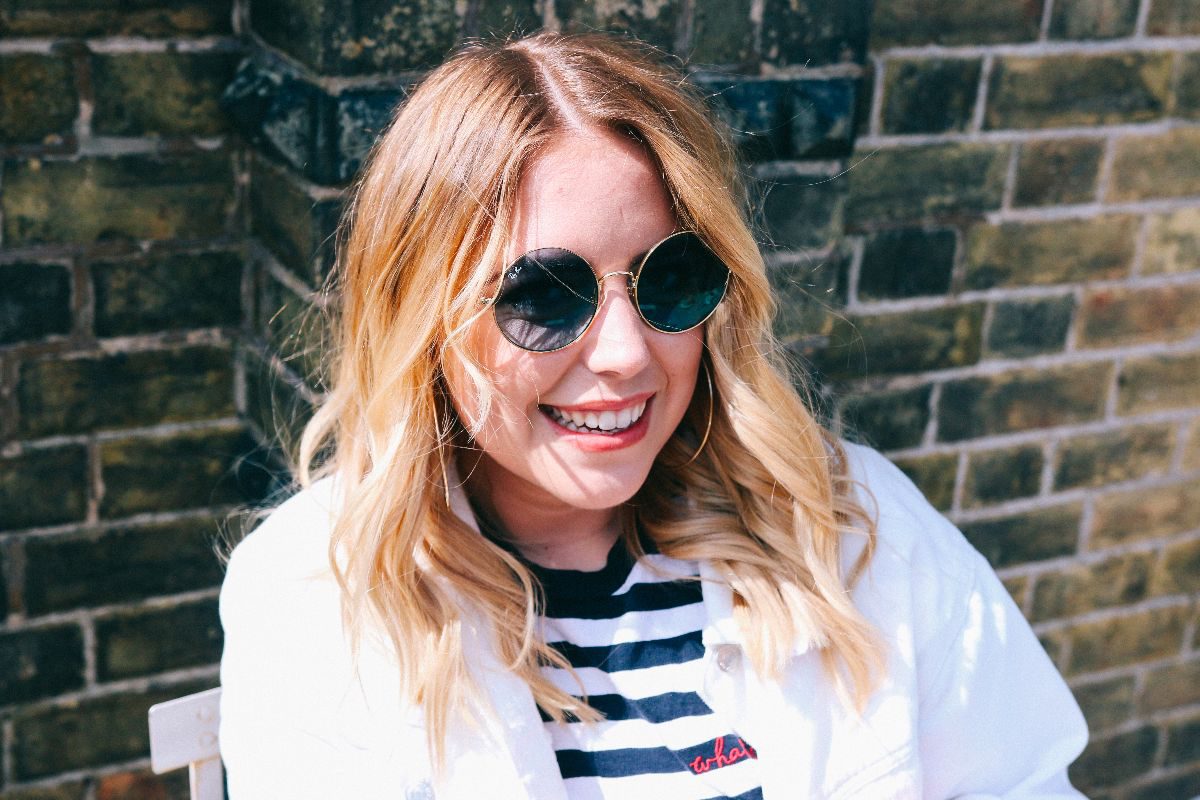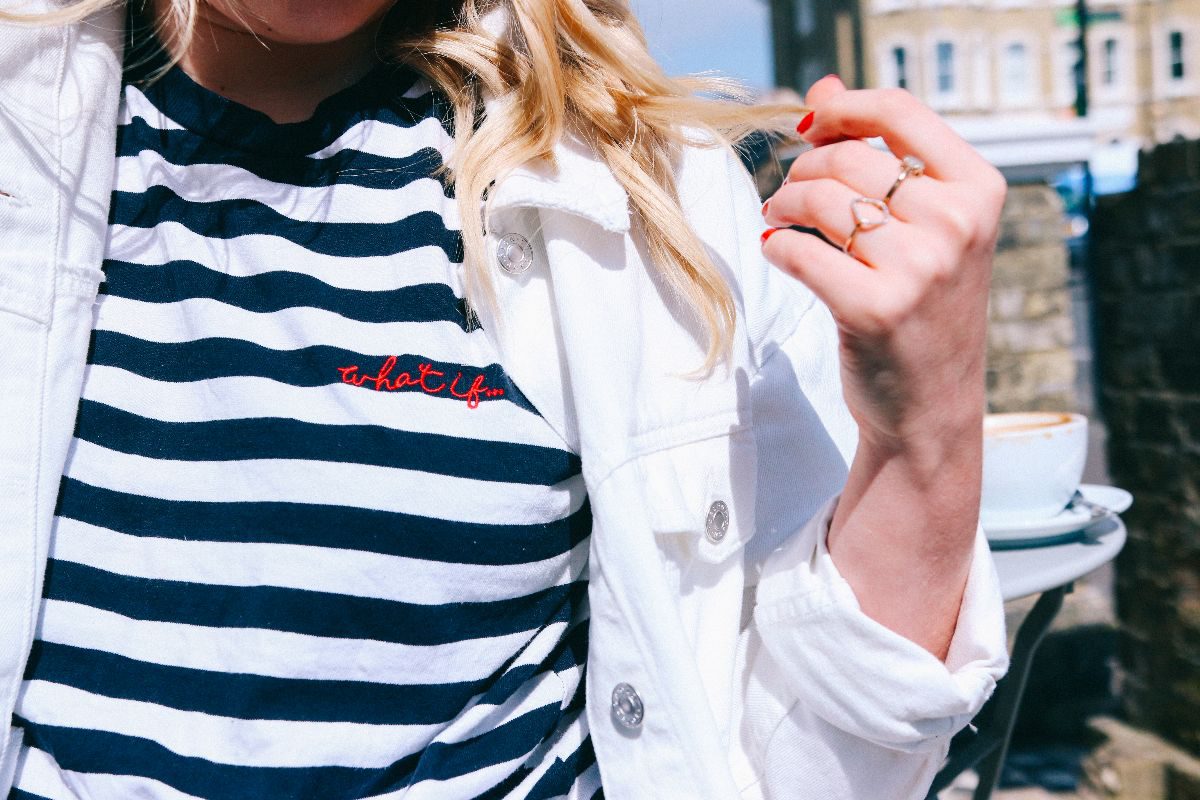 ---
-The Details-
---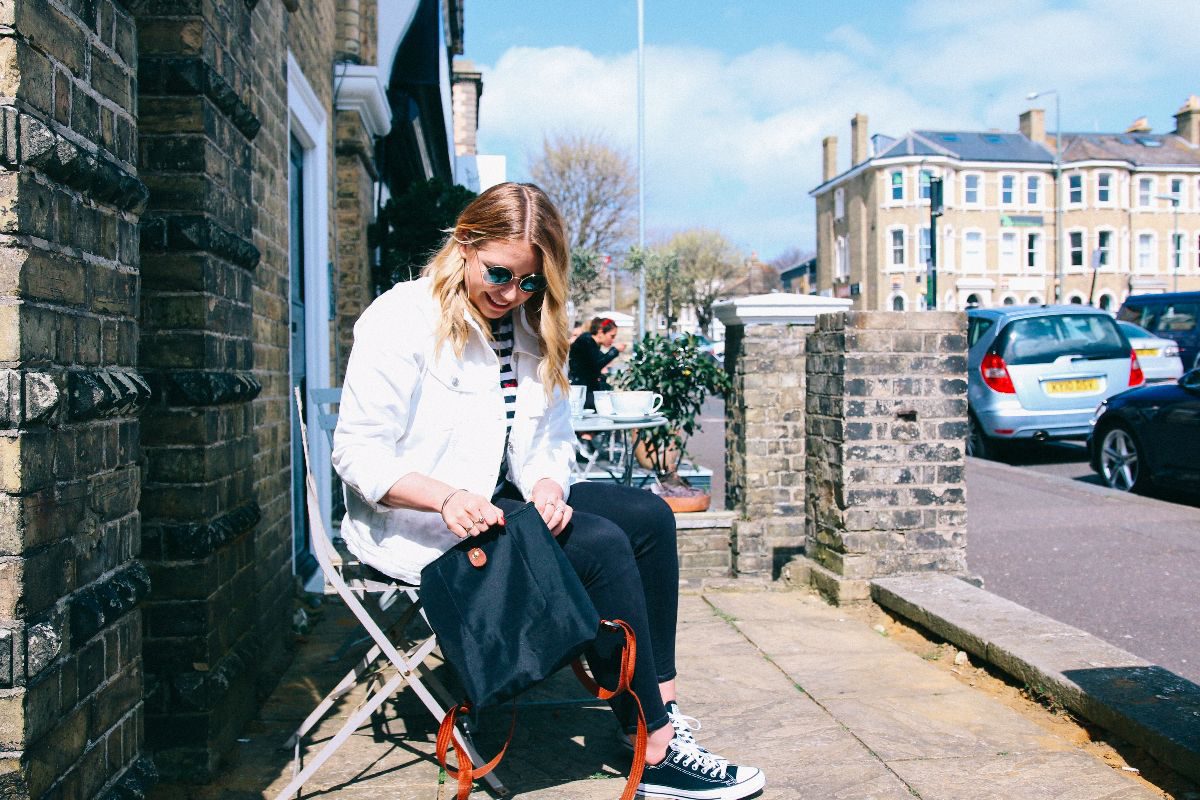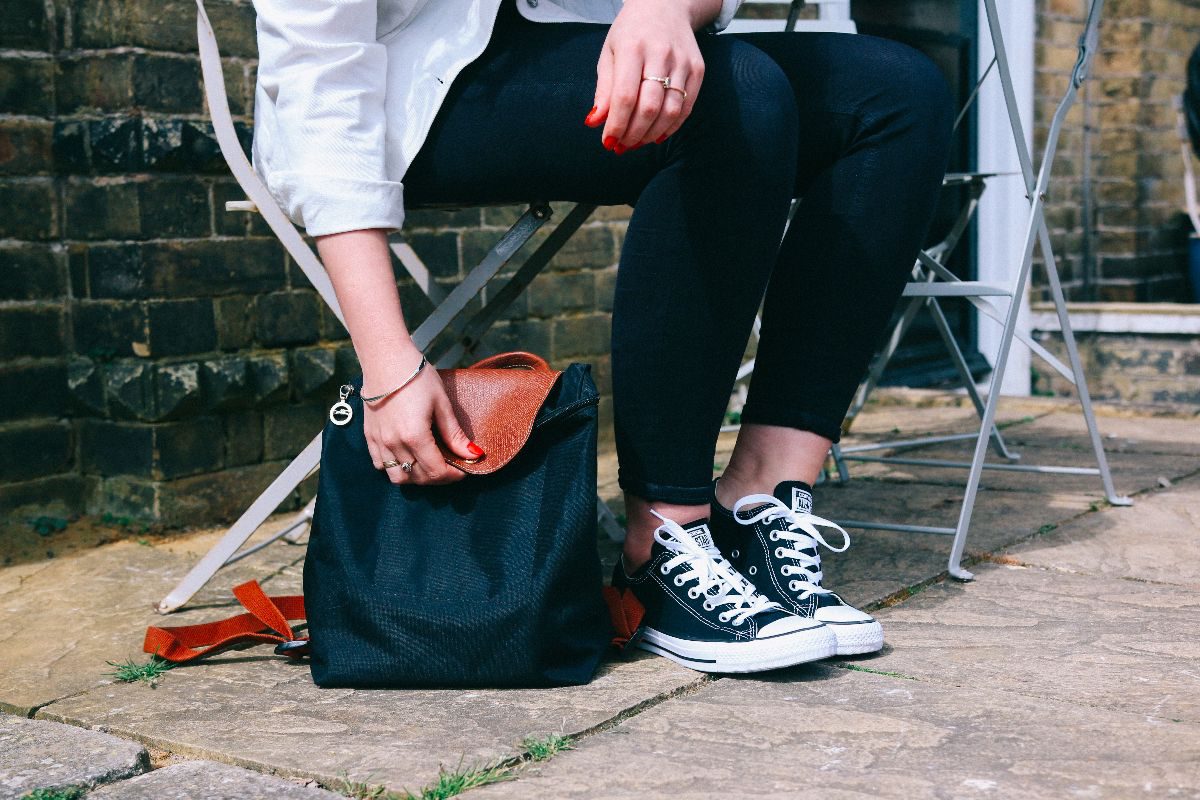 ---
-Shop The Post-
---