So you know how people spend hours & hours online shopping, scrolling through ASOS, trying to find the "perfect" piece, well, I do that with food…. & Pinterest. The minute I decide I wanna make something new I literally spend hours trying to find the perfect sweet treat I never knew I needed in my life, but do need, like right now…(!!)
This exact way of scrolling lead me to>>  these << beauts  Raspberry & Pistachio bites. They are heaven, and probably, yep I'm gonna say it, one of the easiest things I've EVER made. Seriously, it's a chuck it all in a bowl kinda situation, which is obvs my favourite kind…
I found the recipe from this lovely page, and literally ran to the shop, so easily, so tasty & SO pretty to look at. My three FAVE things!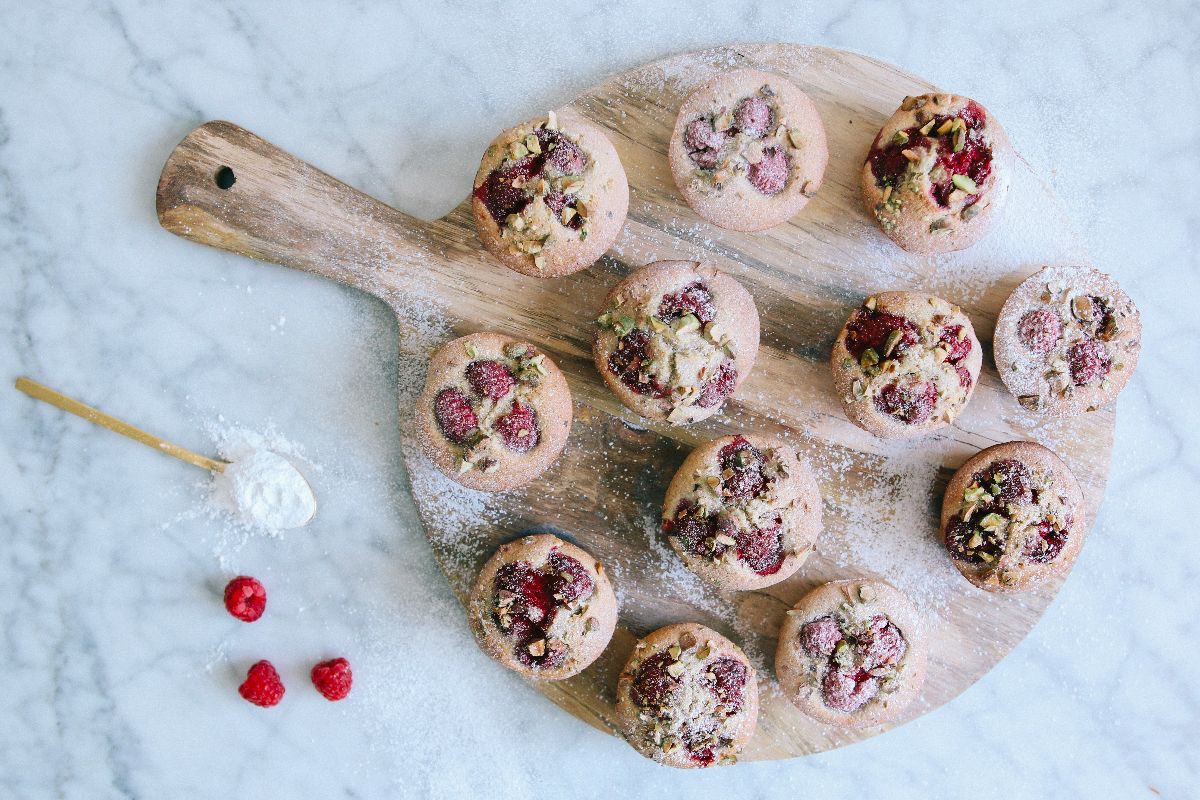 ---
-Lets do this-
---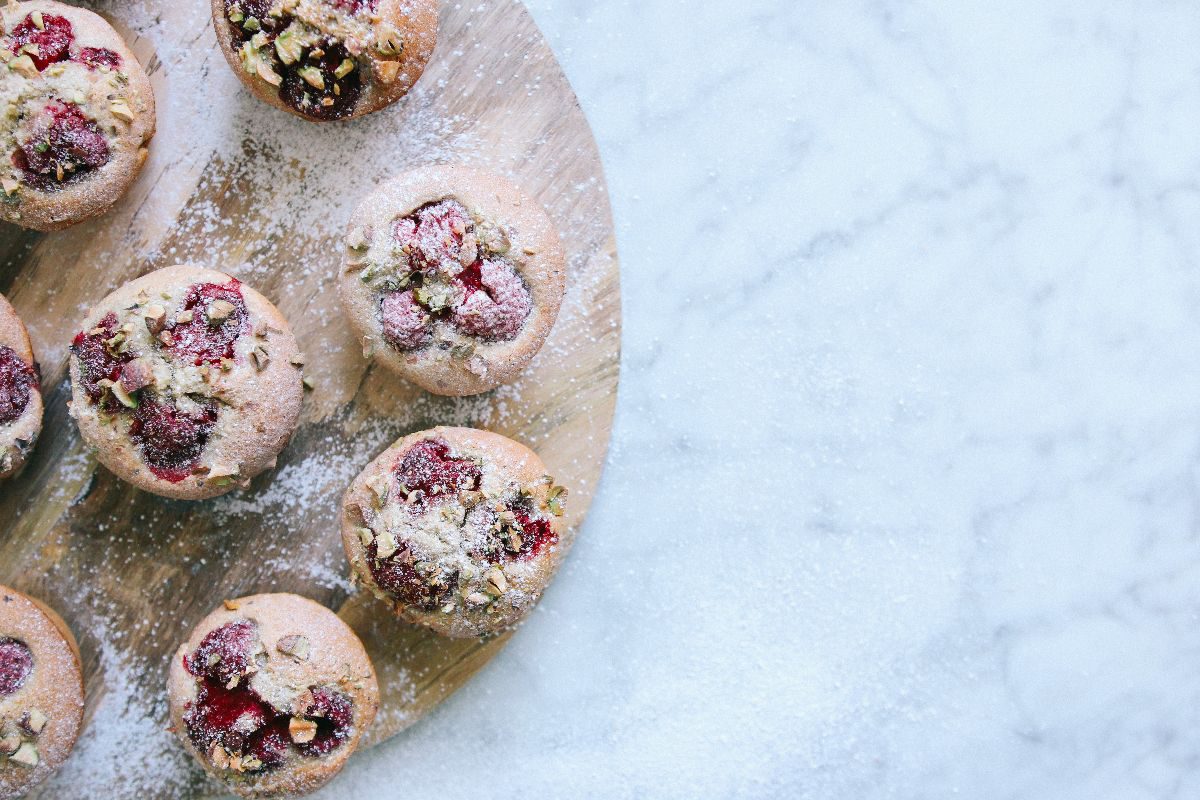 ---
115g of melted butter, plus a lil more for greasing your tray.
90g of all-purpose flour.
¾ teaspoon of baking powder.
50g of ground almonds.
40g of ground hazelnuts.
40g of ground pistachios.
190g of icing sugar.
5 egg whites, slightly whisked.
2 teaspoons of vanilla extract.
200g of fresh raspberries.
50g of slivered pistachios.
a touch of icing sugar, for dusting!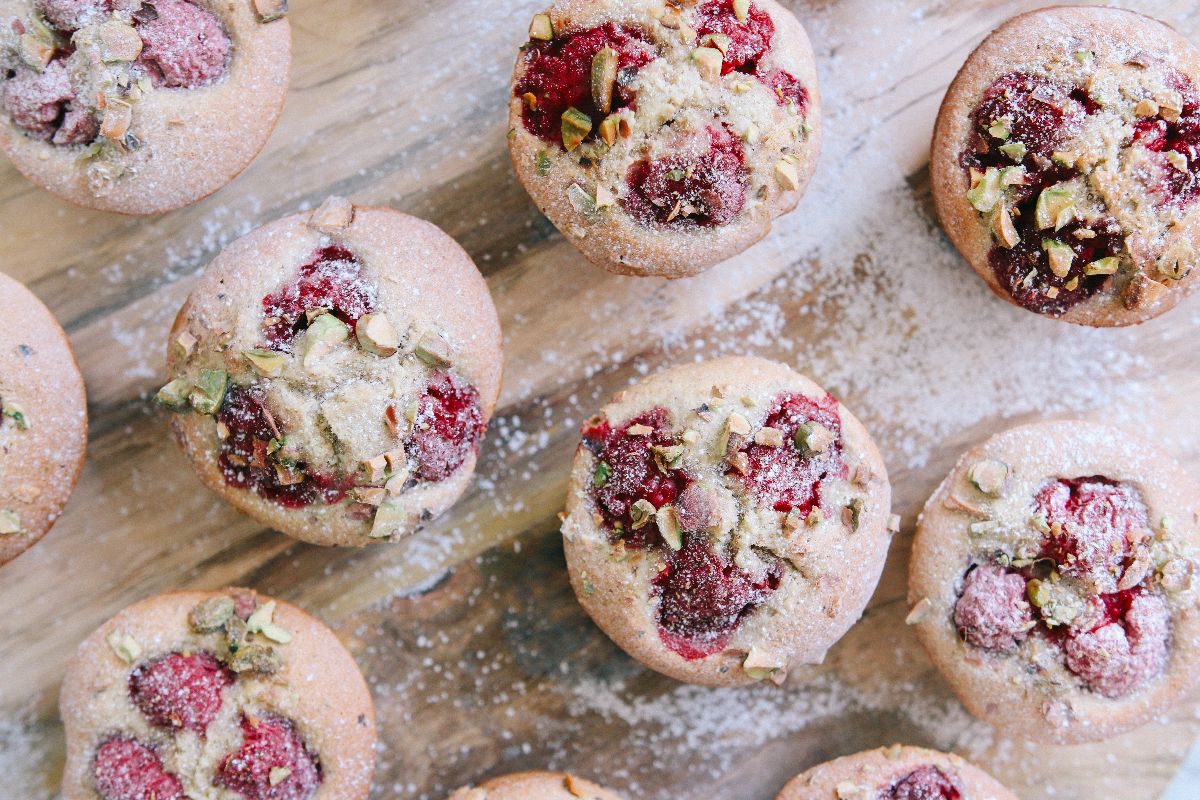 Now for the fun bit:
---
Step one: Pop your oven onto 180c (OBVS) then combine all your ingredients (except the raspberries and slivered pistachios) in the bowl of a food processor and process for around one minute.
Step two: Spoon the mixture into your molds, filling them to about three-quarters full (DO, do this, otherwise they are HUGE) then top each mold with 2 or 3 raspberries and sprinkle with the slivered pistachios.
Step three: Now for the wait (!!) bake for 15 to 20 minutes, until the tops of the cakes are lovely and springy, I tend to do the ol' put a knife through and see if anything is left on it trick, works a treat!
Step four: Leave the cakes aside to cool slightly in their molds, then remove and dust with icing sugar!
YUM (!!)