The Best Cookies EVER.
You will know by now that I'm a HUGE fan of almond butter, so when deciding what recipe to try this week these cookies from "The Green Kitchen Travels" were at the very top of my list…The Green Kitchen Travels is a crazy beautiful book, and one I've spoken about in the past, but today I actually wanted to speak about something a little different…
Baking for me, has always been about giving to others, whether it's taking a slice of cake up to my grandmas, or popping a brownie round to a friends, there is something SOLOVELY about sharing baked goods.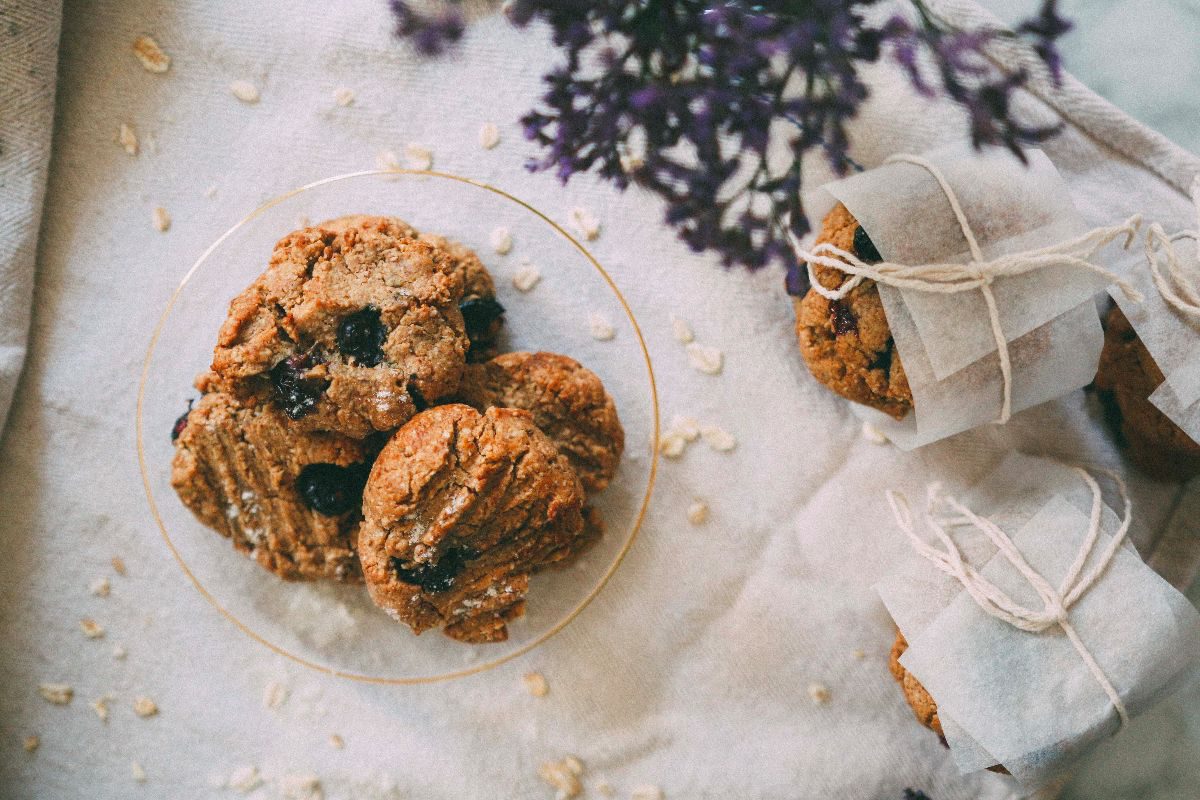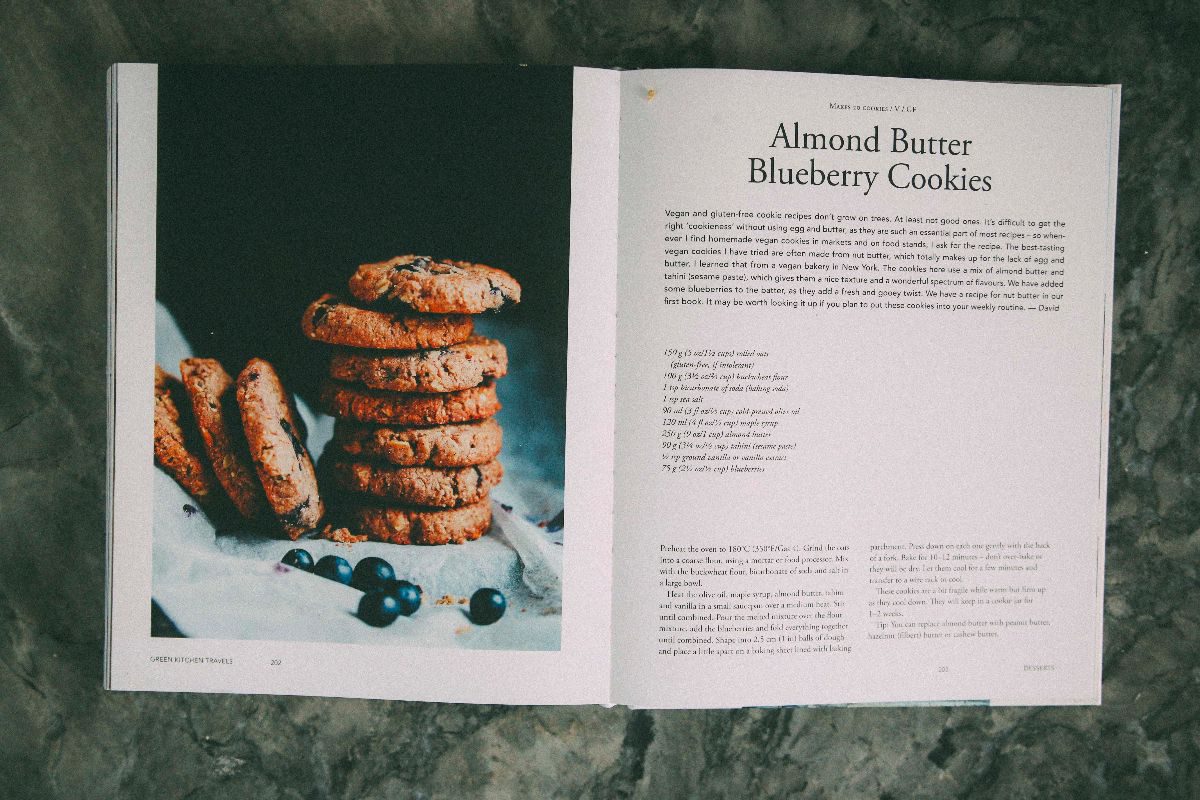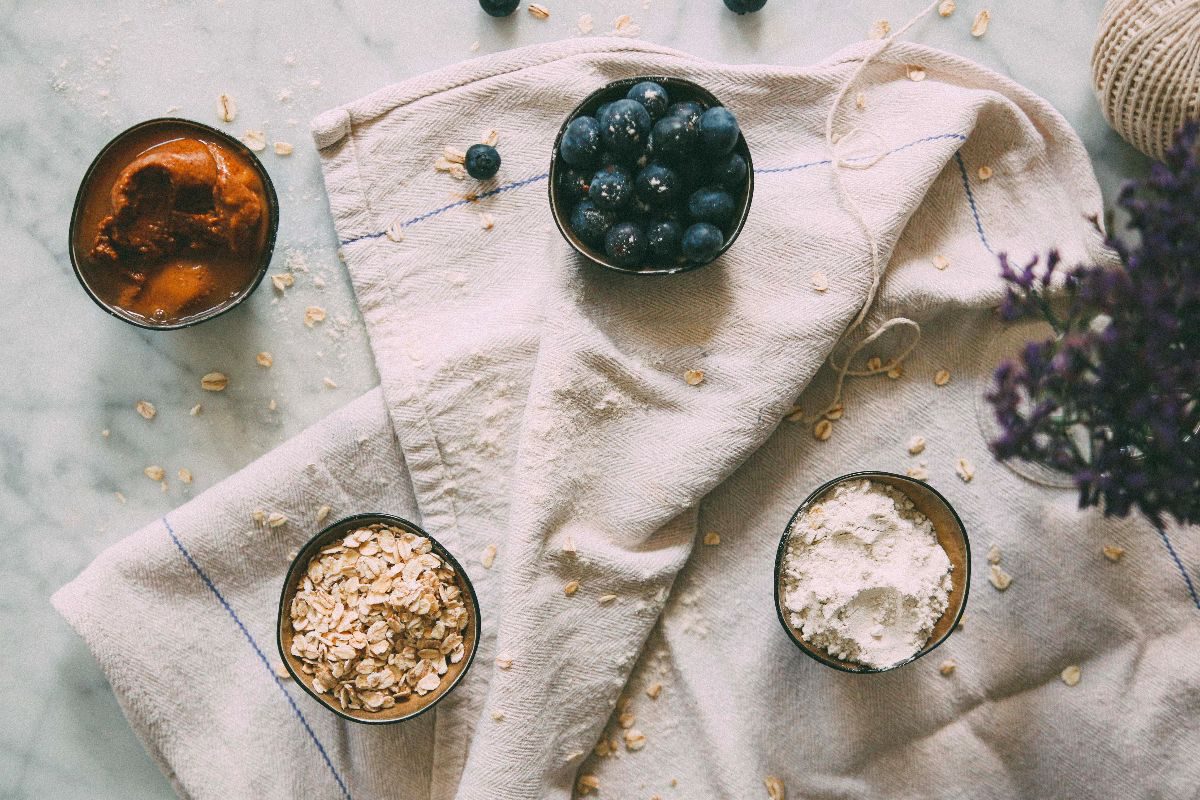 This Saturday is a super special day, Stand Up To Cancer is holding a HUGE event where they're celebrating all the AMAZING fundraising that has been going on over
the past '1000' hours
 ! I'm sure you've seen all the wonderfulness thats been happening…SO here's where I come in, this is OUR chance to make a difference…whether be it big or small, lets all come together to help towards change! I've joined forces with SUTC and we've created my very own donation code where you can donate £5 to the awesome cause! It's literally the same price as a couple of coffees, or a fancy pint down the pub so LET'SDOTHIS! To donate all you gotta do is text POPPY to 70404, it really is THAT simple!
There are SO many ways to be involved, and this is just one! Bake sales are an AMAZING way to have a little get together whilst raising money and awareness for SUCH an awesome cause. This horrendous disease now effects one in two of us in our lifetime, yep you did hear that right…one in two. It's sososo important that we all come together to support causes like this and hopefully get one step closer to CHANGE!
If you are planning a bake sale anytime soon, these cookies would be the PERFECT addition. They're kinda like a almond hobnob, and are amazing alongside a good ol' cuppa tea. I'm going to be sharing these with all my family and friends whilst asking them to donate to SUTC in exchange for a lovely little bundle of lushness! I mean just look HOW cute they look!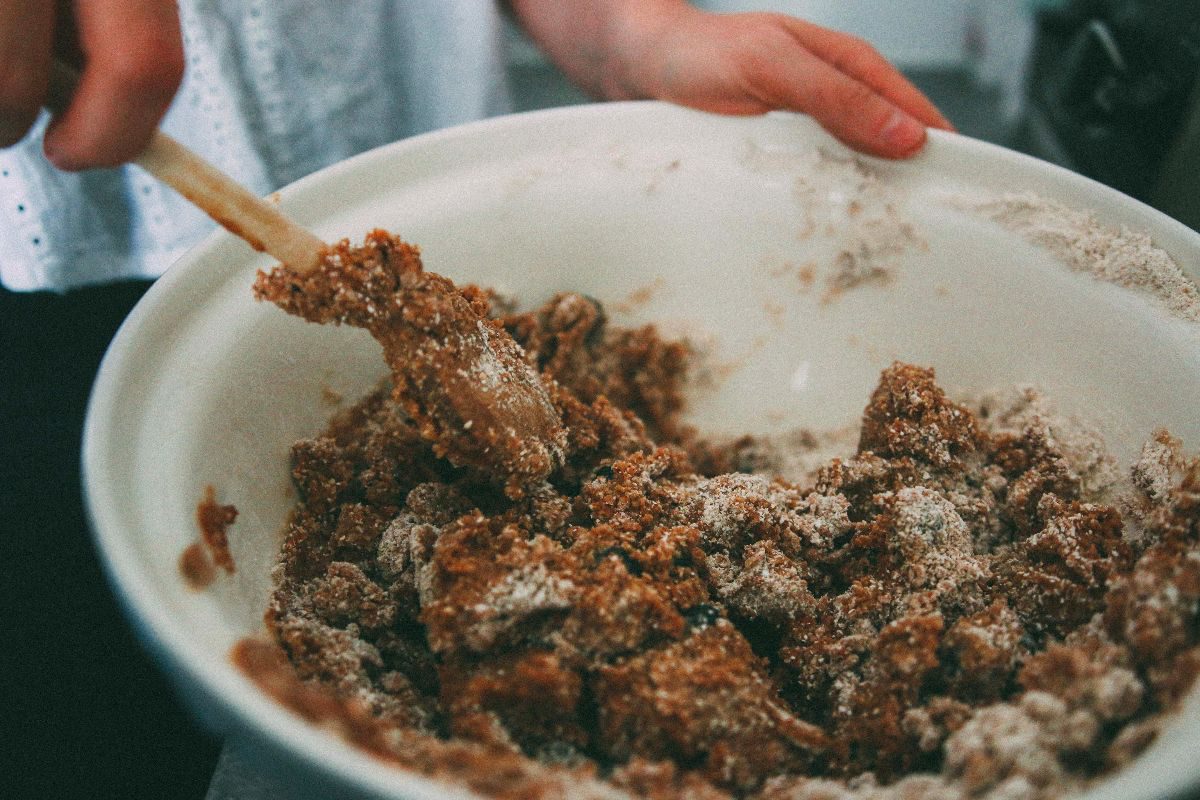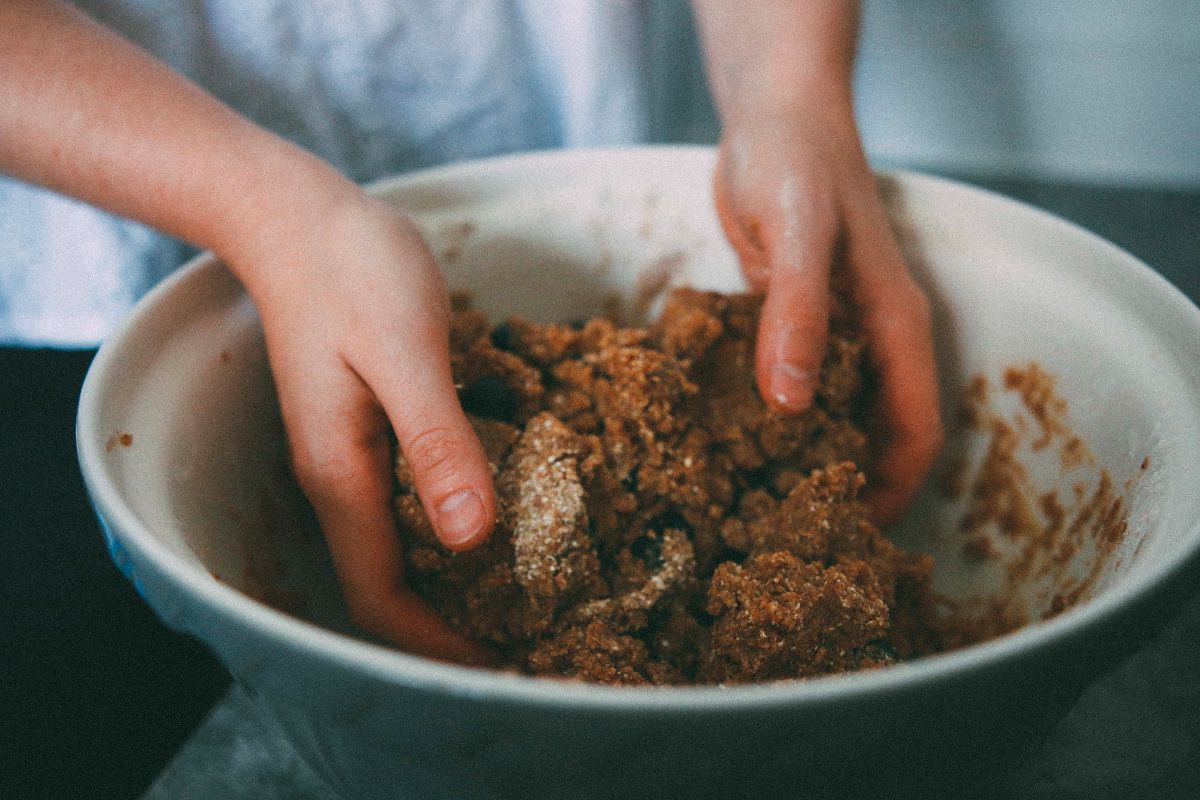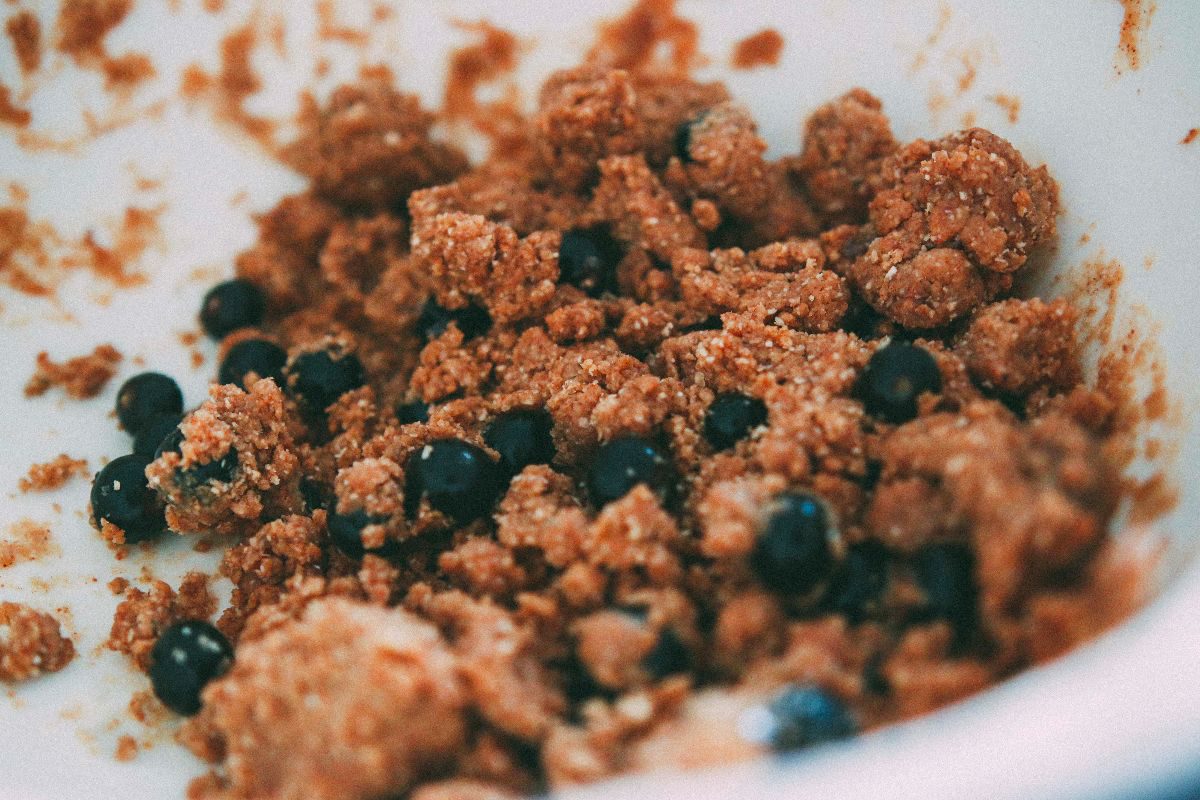 You will need:
150g rolled oats
100g buckwheat flour
1 tsp bicarbonate of soda
1tsp sea salt
120 ml maple syrup
90 ml cold-pressed olive oil
250g almond butter
90g tahini
1/2 tsp vanilla extract
75g blueberries
---
Top tip:
If you're not crazy into almond butter like me, you can switch things up and go for peanut butter…Mmmm. ALSO FYI these cookies are totally and utterly Vegan..YUM! 
Let's do this:
Step one: Preheat your oven to 180c – Then grind your oats into a coarse flour using a food processor//pestle & mortar. Mix with the buckwheat flour, salt, and bicarbonate of soda in a large bowl.
Step two:Heat your olive oil, almond butter, maple syrup tahini and vanilla in a saucepan over a medium heat. Stir until smooth and combined!
Step three: Pour the melted mixture over your flour mixture, pop your blueberries in and fold together carefully until combined.
Step four: Shape your dough into small balls (around 2.5 cm) and then pop onto your baking try a little spaced apart. Press down on each one gently with the back of a fork to create a more "cookie" like shape.
Step five: Bake for around 10-12 minutes, do nottttt over back as they will be too dry. Let them cool for a few minutes and ENJOY! ** These cookies can be a little fragile whilst warm but firm up once cool! ** They can be stored in a cookie jar for up to a week!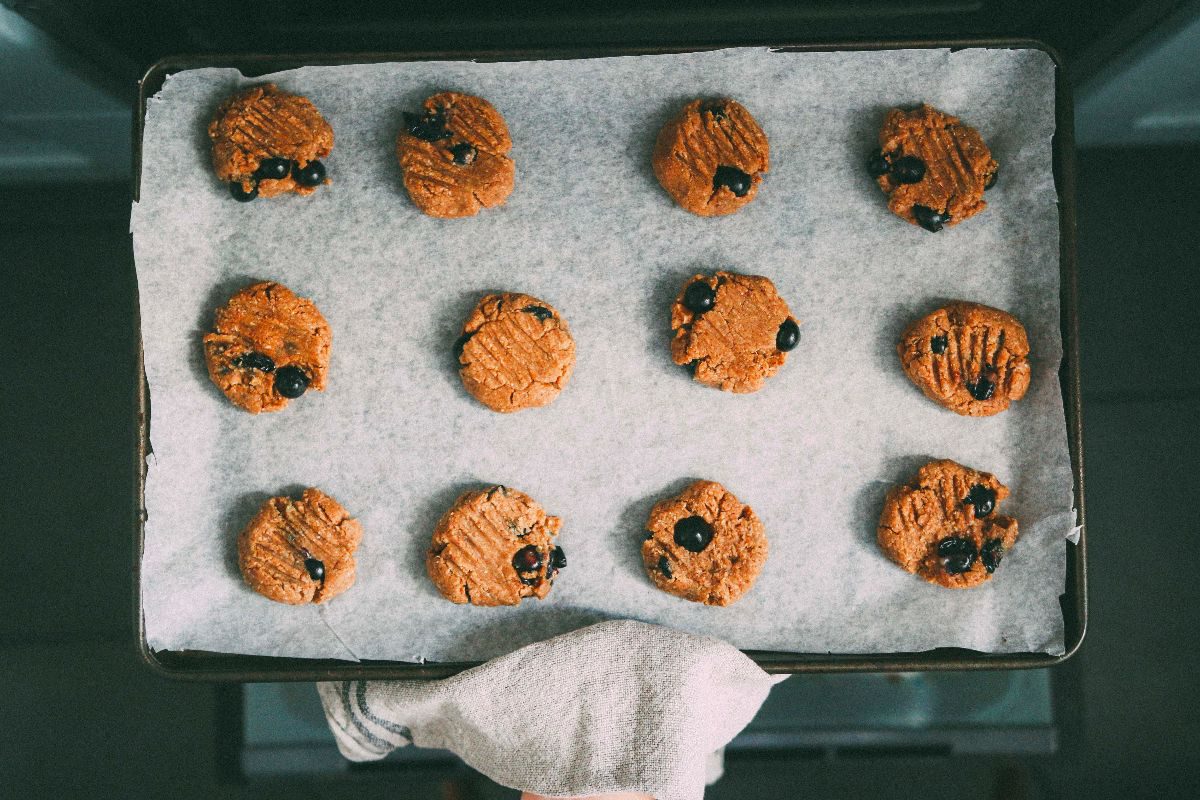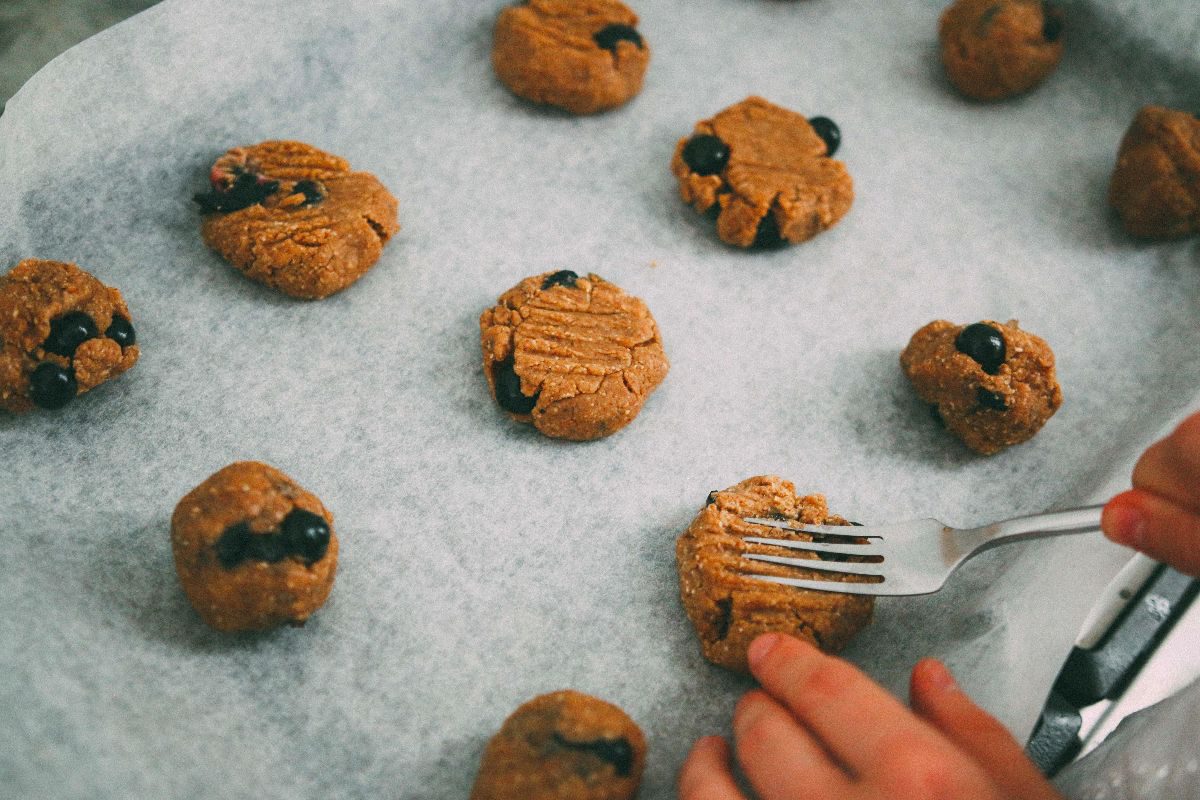 One last little reminder, my SUTC code is: POPPY and you can donate £5 by texting this to the number 70404 <3 You are all amazing! <3