Summer Lips
I go through phases with make up. Over the past few months the latest phase has been lipsticks, lipsticks and some more lipsticks. Especially as the sun has been out and those dark purples and deep reds have stayed tucked away, my love for the colour pink has suddenly sprouted out from nowhere, and I really mean nowhere. I've never been a huge pink lover, but recently I've had a turn around and have been embracing summer pinks, whether it's a light shimmer or a hot magenta, I've given it a go. So, in spirit of my new love affair, I've gone a bit crazy and treated myself to some high end lip lovin' and wanted to share my five favourites with you.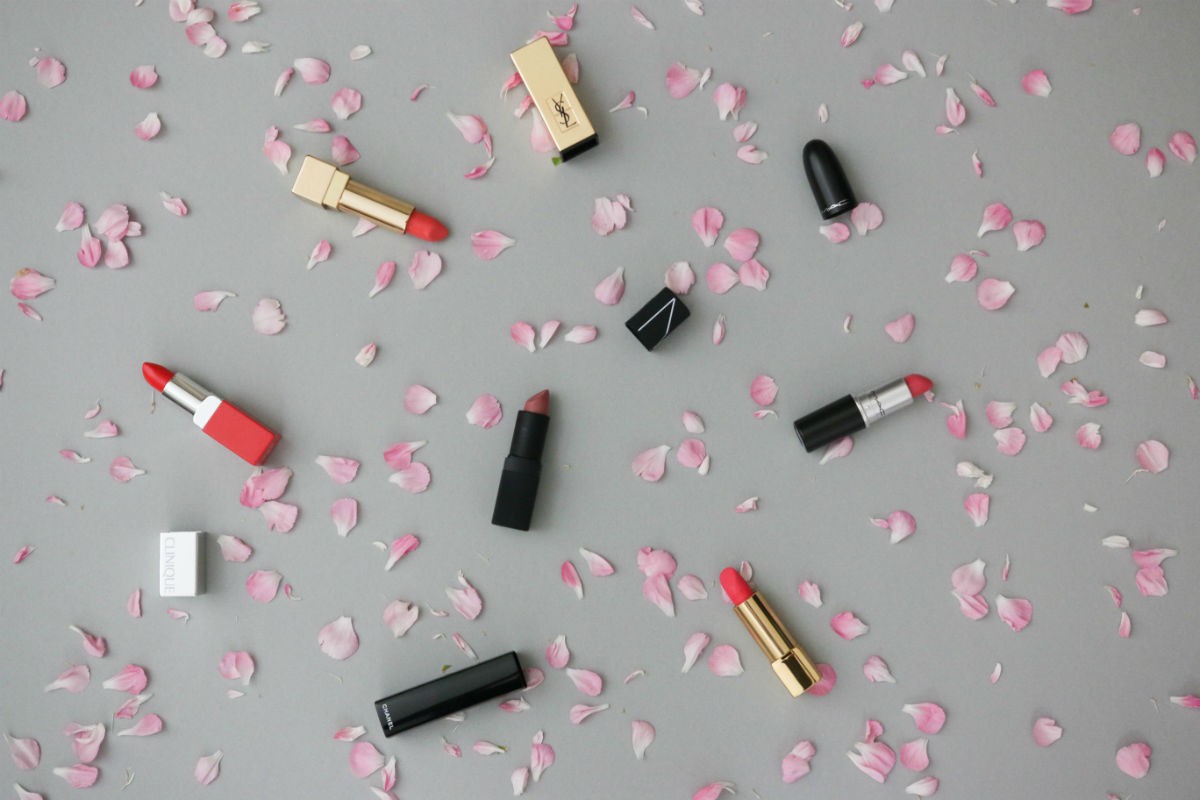 Colours:

Chanel, Velvet: Now this is pink, like seriously pink…and I love it. It's totally out of my usual natural lip comfort zone, but maybe that's why I love it so much. It's satin finish means it feels incredibly moisturising and light. I've been wearing it with a super simple winged liner and, for me, it's definitely more of an evening look than day time one. But who knows, maybe I could be feeling extra fancy on a Sainsburys trip one day.

Clinique, Poppy Pop: So yes, of course I love it because its name is my name and yes, it is kind of a red, well it is red. BUT compared to my usual matt reds this one has a pink tone, a warmth to it. It's incredibly moisturising and it's velvet finish gives it a weightless look…yum.
YSL, Corail Urbain: I think this is actually my favourite of the five. When applying it's so super silky and glides over your lips effortlessly. The shade is perfect if you want a touch more than a natural lip with a light shine, but without going into a strong solid colour. It's super pretty and pretty being the perfect word for it!
MAC, Chatterbox: Silky and smooth are definitely the best words to describe this lippy – it literally floats onto your lips. It's one of those lipsticks where you can either pop a tiny bit on and use it as more or a sheer colour, or you can go all out and go for more of a barbie pink look – I love both options. 

NARS, Catfight: Nars is one of my favourite brands when it comes to lipsticks, staying within theme this is a slightly deeper pink. Due to its semi-matt finish it feels a lot more solid and lasts really well throughout the day. This is a perfect colour for daytime to evening needs as it works well with a natural look, but I would also wear it with a soft smokey eye.
Whats been your favourite summer colour?