SPRING is finally, kinda, nearly…in the air (!!) and I'm loving every second if it. We've now been having ~whole~ days of sunshine which totally means the ankles can come out and say *hey* again, the sunglasses are back with a BANG and, most importantly, it totally means you can treat yourself to all the newness without any guilt cause, well…, summer wardrobe right!?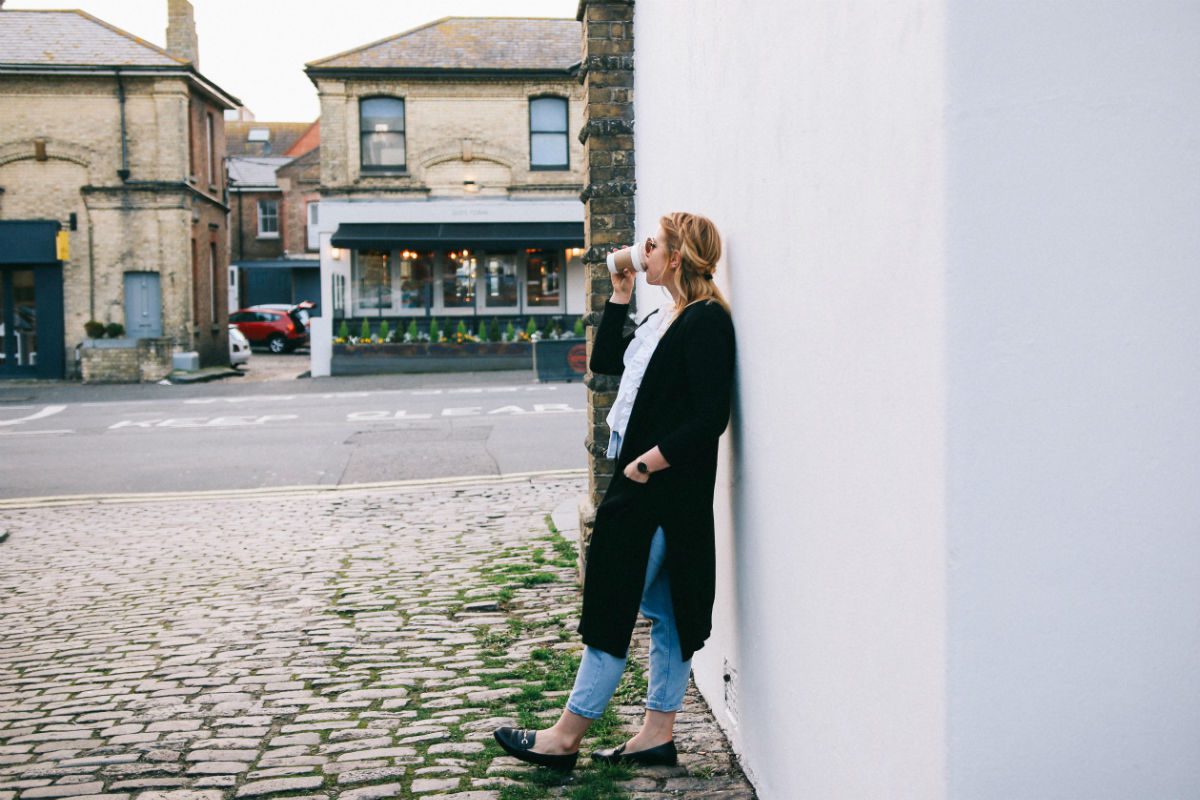 If you follow me on any of my social media sites you will have seen ~these~ jeans everrrrywhere. I bought them a couple of weeks back in good ol' Zara (the obsession continues…) and haven't stopped wearing them since … and there's a seriously good reason why…. I have NEVER worn blue denim. Not ever. I know right, cray? It all stems from the fact that I've never really felt uber comfortable in the stuff – black skinny jeans have always been my absolute go-to and although it's been SO hard to step away from what is comfy and familiar, these beauties have given me a whole new inspo to do just that. I love them. HELLO new lease of jean life, I'mma coming for ya!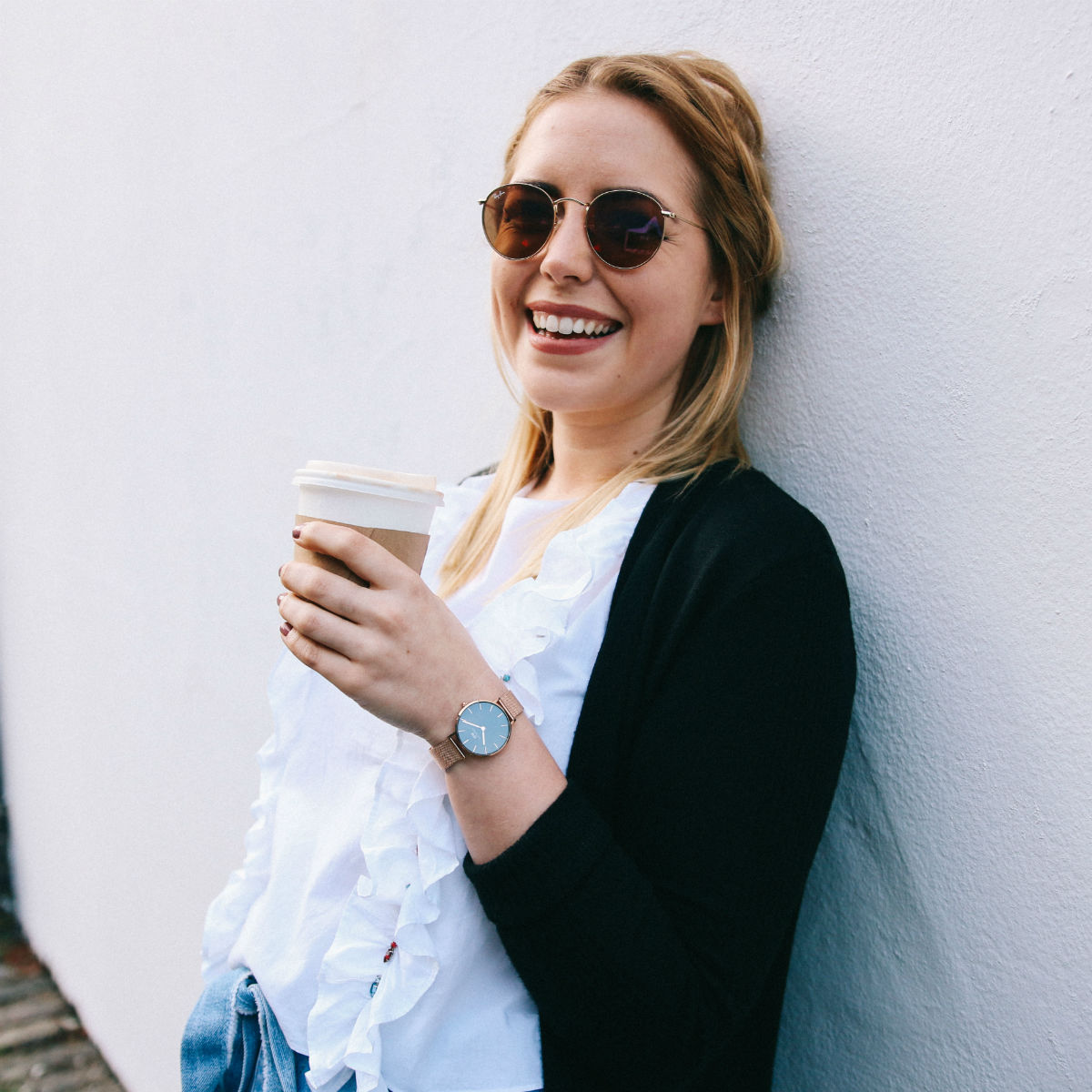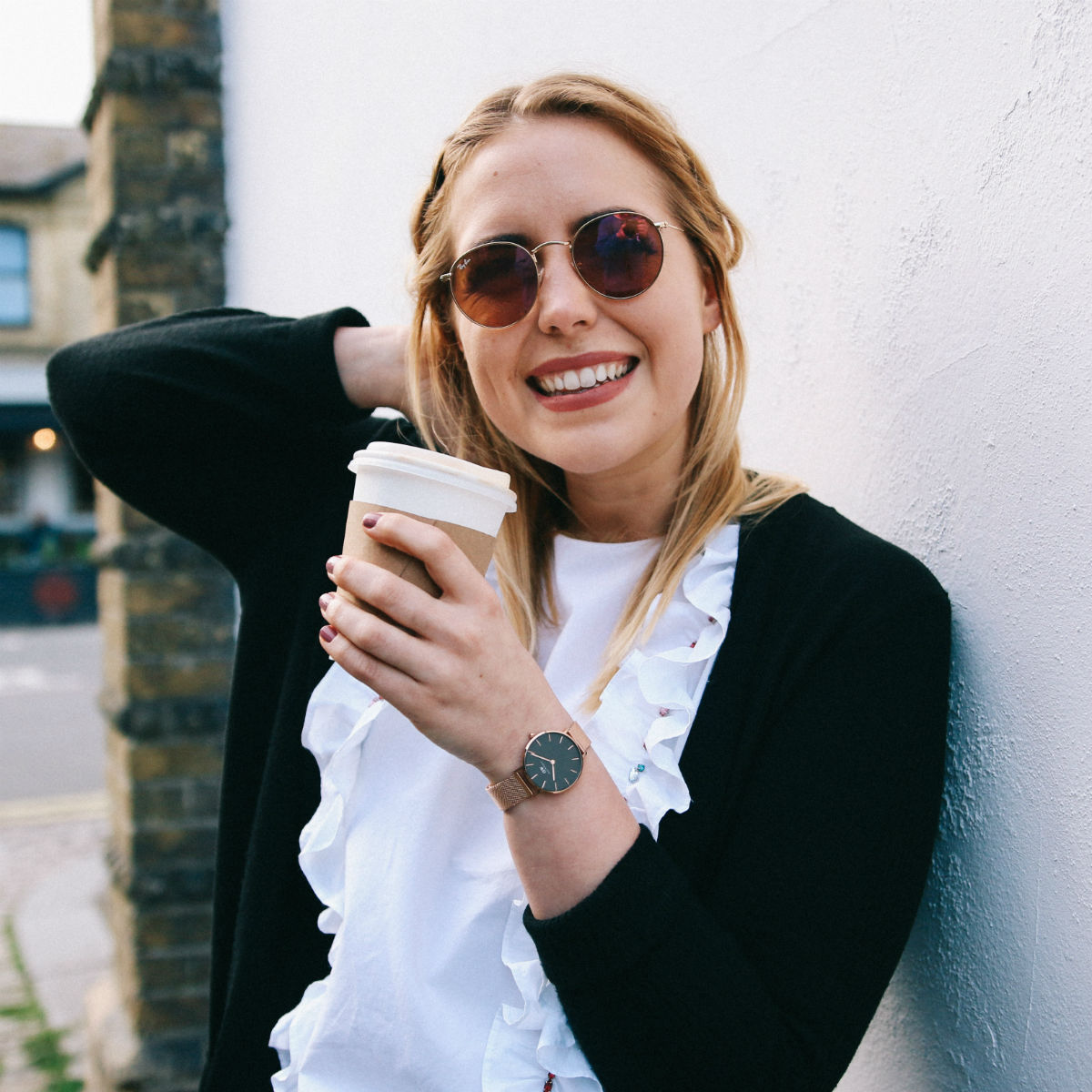 The minute the sun is out I'm ALL about the white T's and have been wearing >>this<< one non-stop. It's so light and crisp & SUMMER .. sorry okay, too early (??) but yes, it's the first "summery" thing I've bought this year and now I'm just on a roll…
So I decided to pair the "oh so casual" look with an "oh so simple" >>black cardigan<< from …. drumroll … Topshop, SHOCKER – if it's not Zara right now, then where else!? It's long and floaty and makes me feel like I'm kinda wearing a jacket… but not and maybe if I don't tell anyone I'm freezing then they might never know…#fashionfirst #plzhurryupsummer.
Onto the >>loafers<<… now I've had a real love / hate relationship with loafers and find them quite hard to style… but I have to say, this pair are really starting to warm on me – simple, comfy, and ~perfect~ for adding a touch of snazziness to ya mom jeans. Totally won over.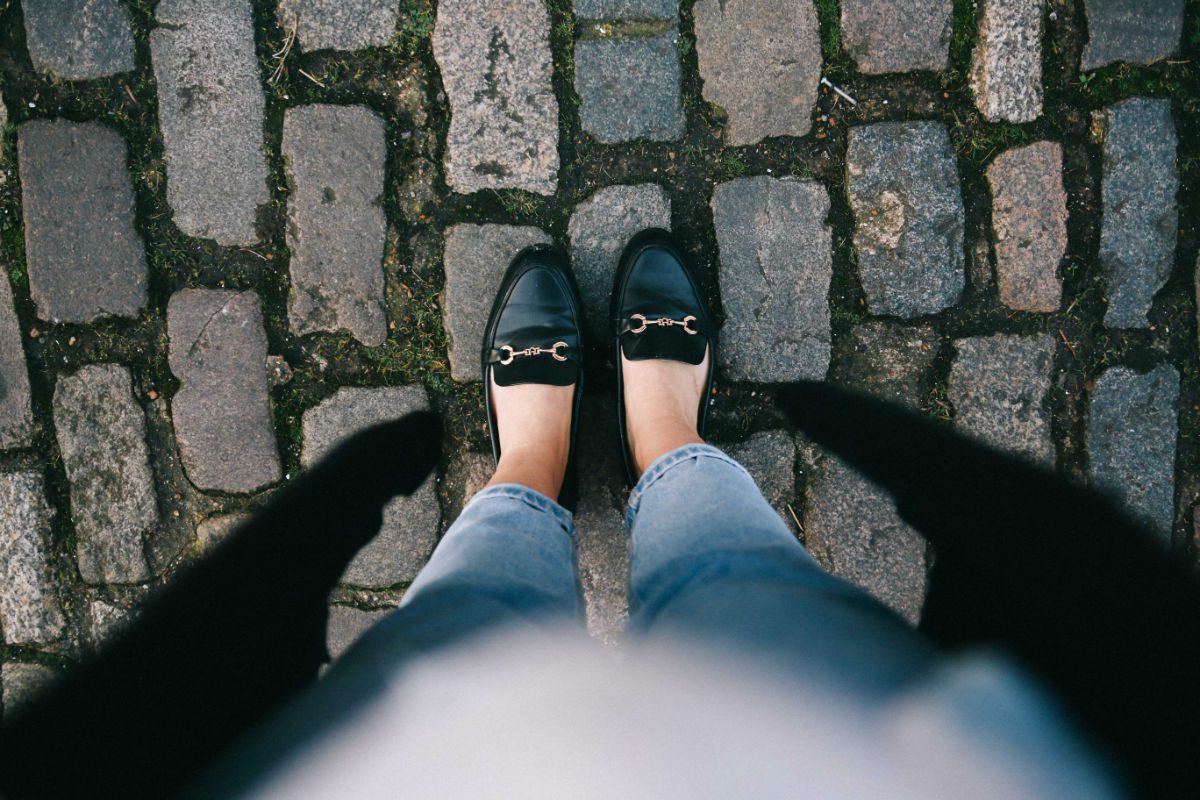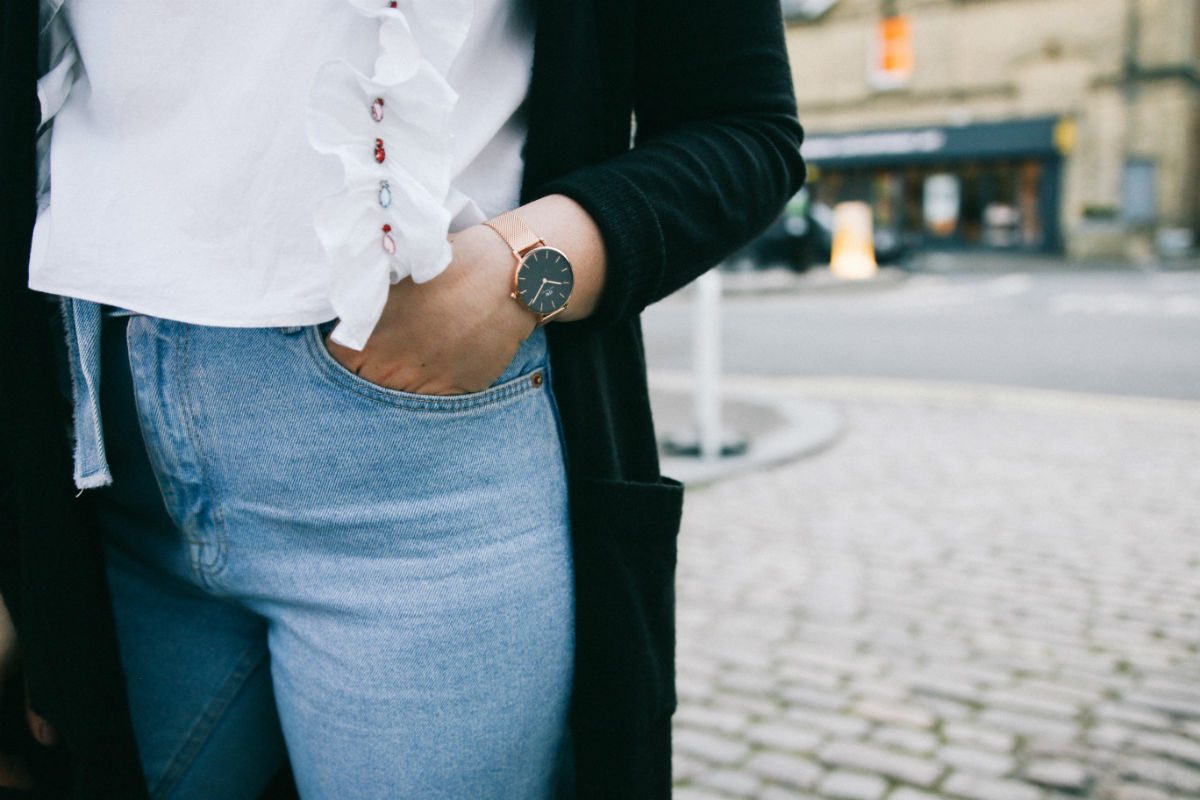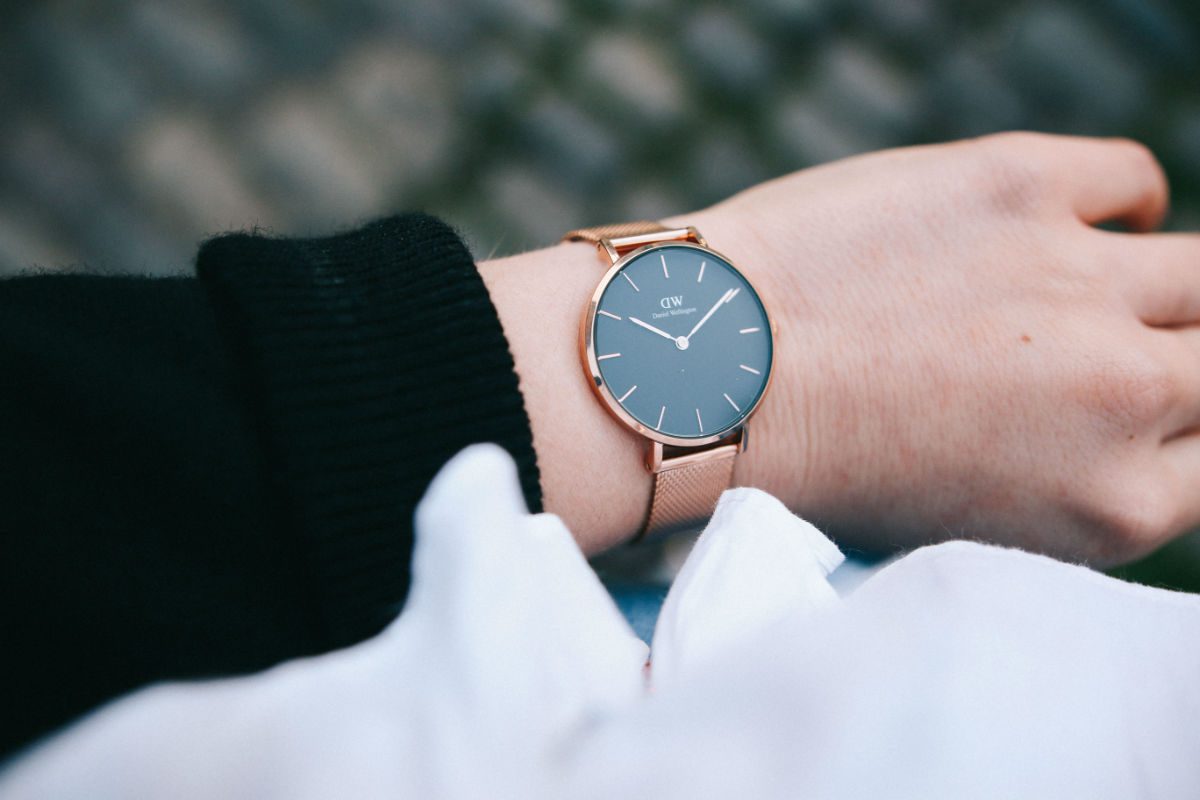 Now onto accessories as you all know just how much I loveeee my accessories. Meet my new bebeeee, whatttttaaaaa beauty (!!!!!) This little number is from the *NEW* collection at Daniel Wellington… I know, I know, ALL the heart eye emojis are necessary right now…. I'm in love. If you fancy a cheeky 'lil discount code for DW, just use "POPPYDEYES15" to get a lush 15% off! YUM!
AND finally, you all know these badboys, my absolute fave sunnies by Ray-ban <3<3<3
---
-Shop The Look-
---