Rocky Road Christmas Style !
Rocky Roads are without a doubt the ~best~ chocolate treats…and although M&S do a friggin awesome bucket for 'three for a fiver', I just had to finally try and make my own. All this trying new recipes has actually given me a lot more confidence when it comes to my baking…I'm really starting to enjoy it and all in time for Christmas!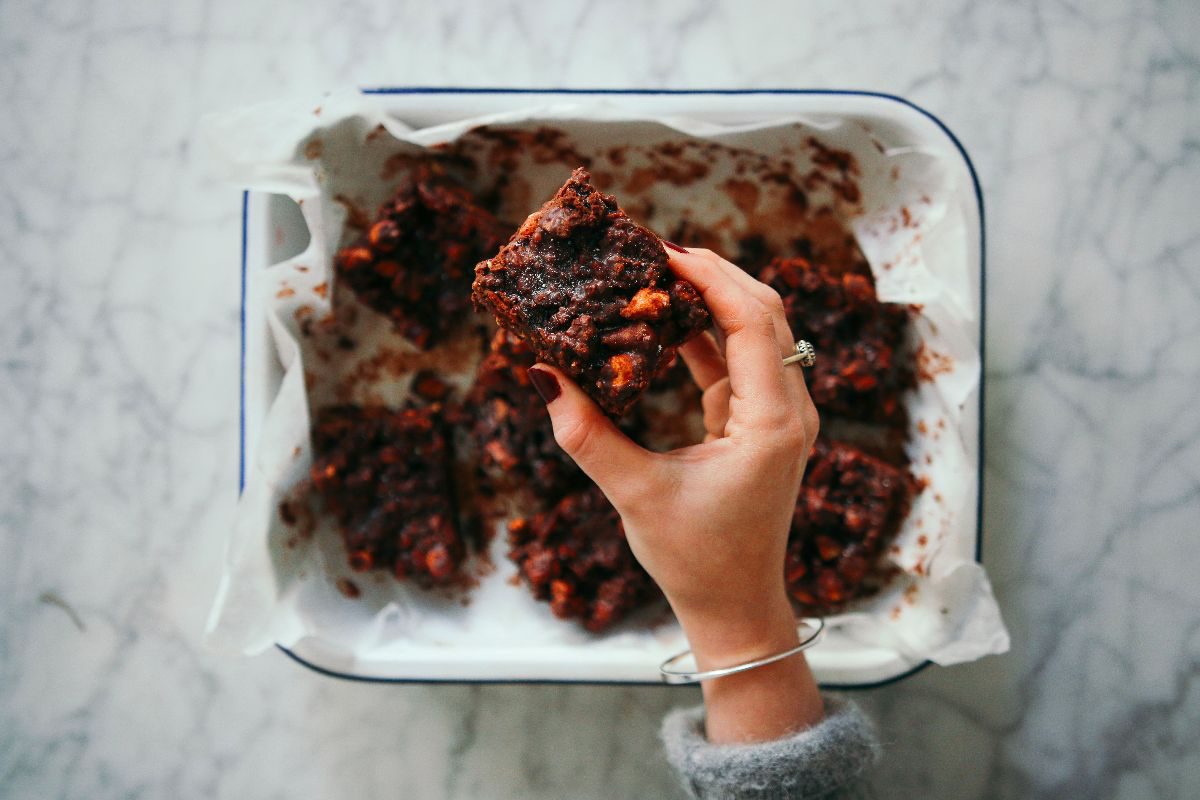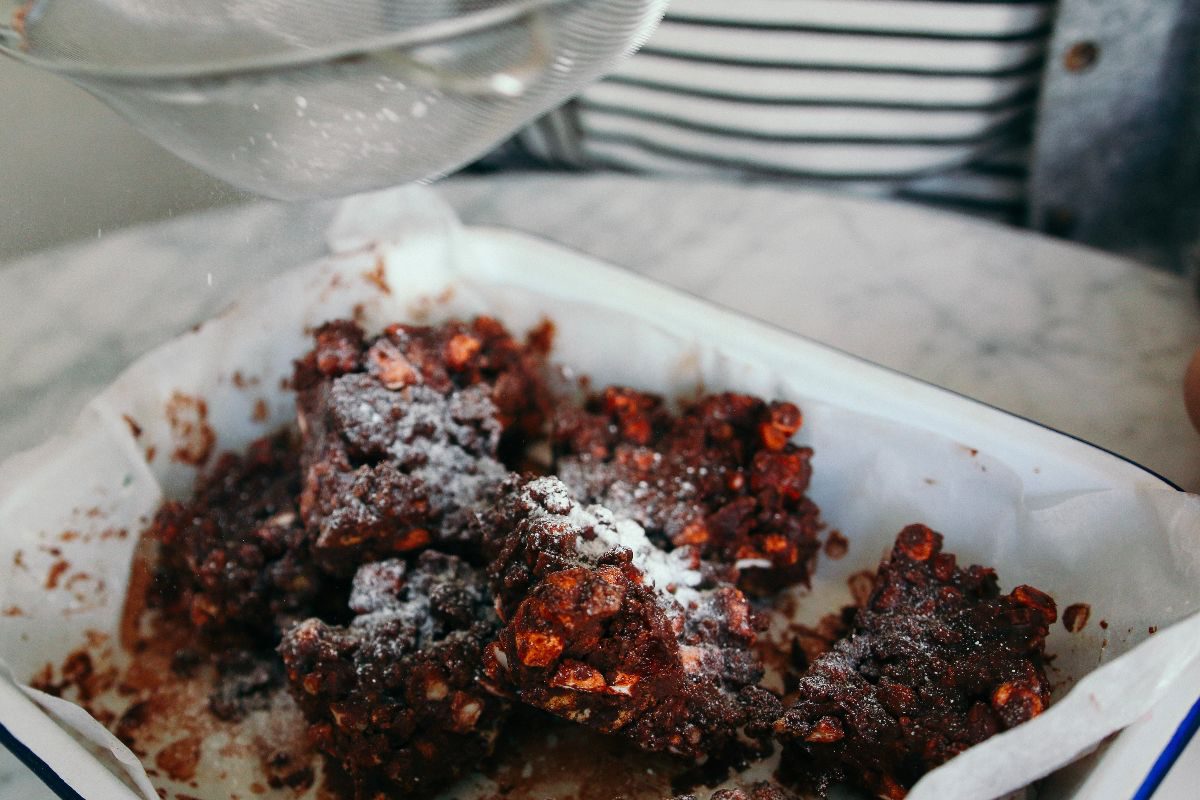 I loveeee Christmas for many reasons, but the best of all is the food and what better gift to give than something sweet! These would be perfffect in a little gift box and popped under the tree – just make sure you don't leave them there too long!
This
recipe is a Nigella one, obvs I had to go for a classic…cherries and all! They were friggin lush, and I'll definitely be making a whole load more!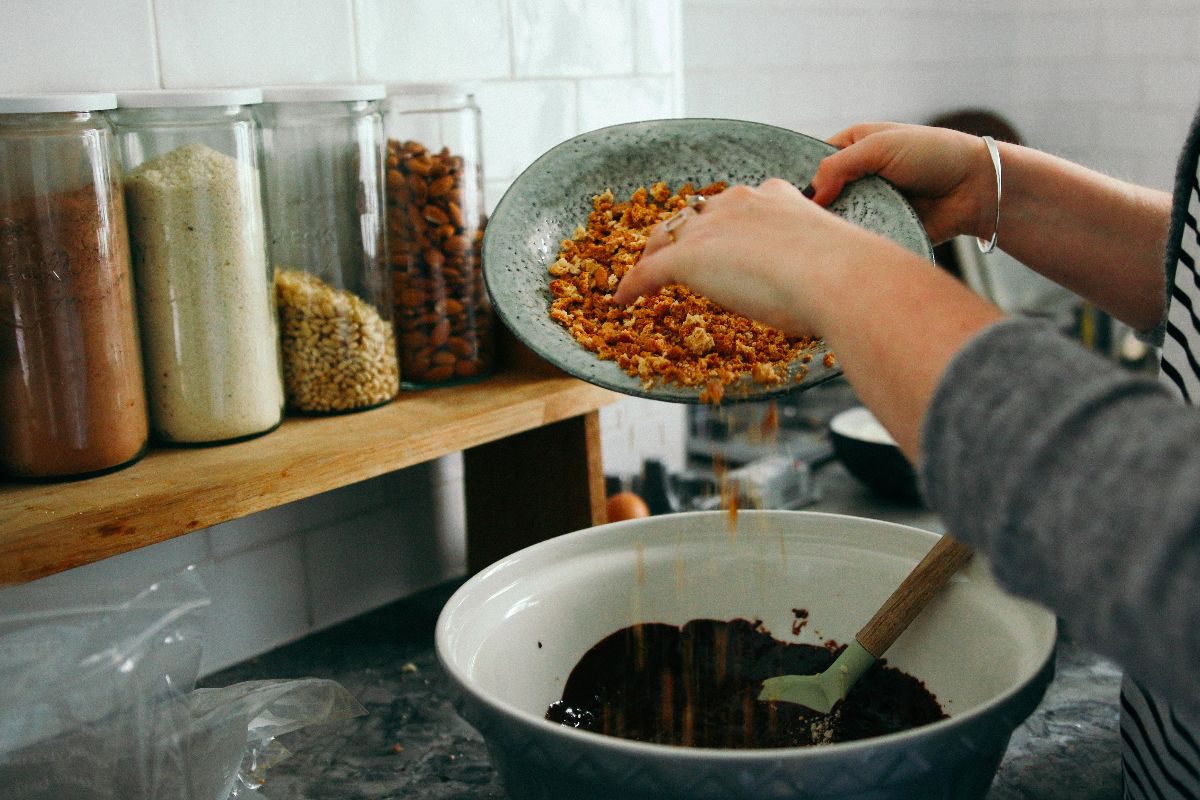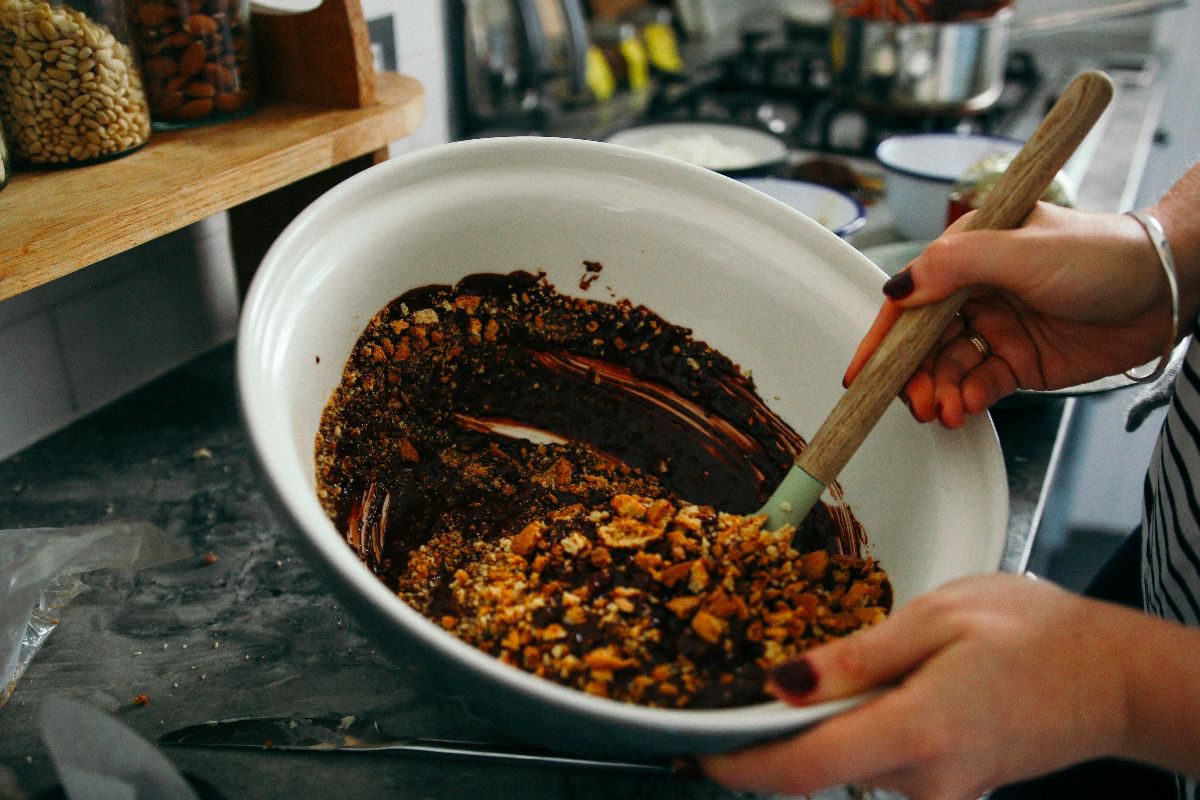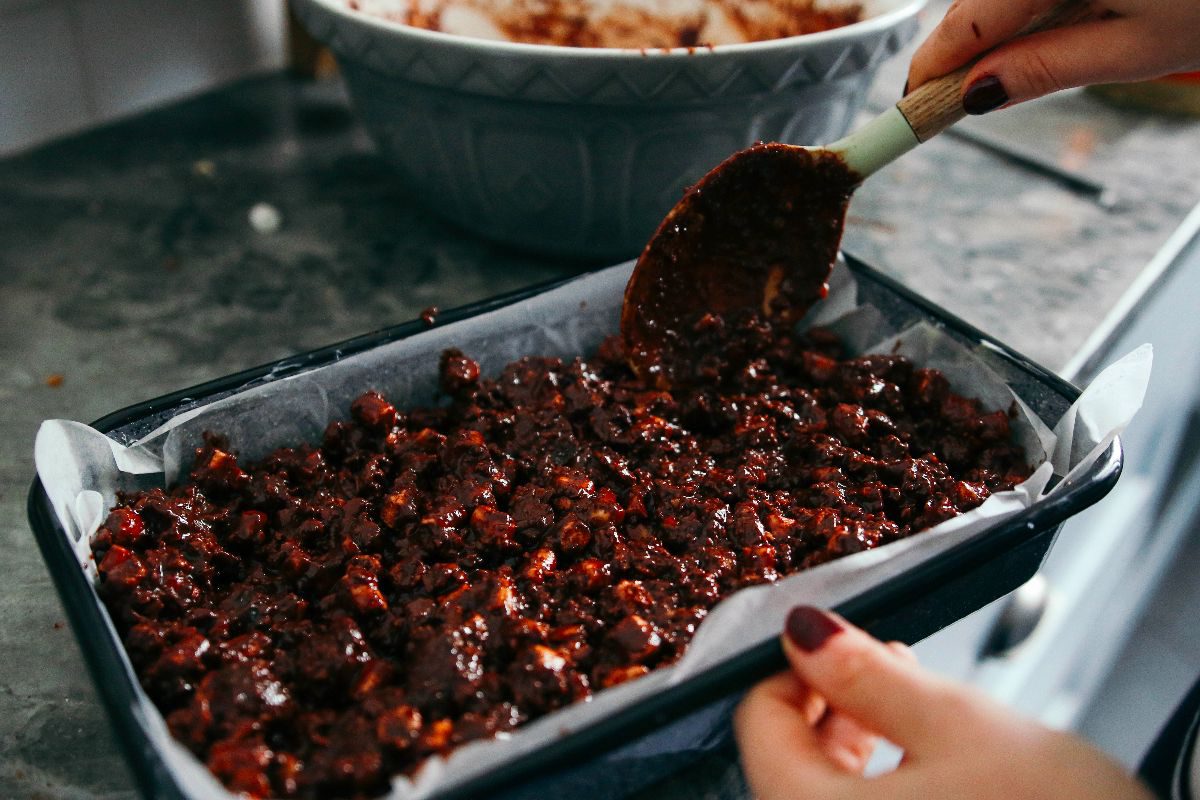 You will need:
250 grams of dark chocolate
150 grams of milk chocolate
175 grams of soft butter
4 tablespoons of golden syrup
200 grams of amaretti biscuits
150 grams of brazil nuts (shelled)
150 grams of red glace cherries
125 grams of mini marshmallows
1 tablespoon of icing sugar
---
Lets do this:
Step one: Chop your chocolate into small pieces and then pop into a heavy-based pan to melt with the butter and syrup over a gentle heat.

Step two: Put your biscuits into a freezer bag and bash them with a rolling pin, you want a mixture of large and small pieces so you get that proper crunch !

Step three: Grab another freezer bag for your Brazil nuts and also bash them so you get a different sized rubble.

Step four: Take your pan off the heat, and add the nuts and crushed biscuits, whole glacé cherries and mini-marshmallows. Give it a good mix to make sure everything is lovely and chocolate-y mmMmMM!

Step five: Tip your mixture into a foil tray and smooth out the top as best you can, but don't worry if it does look a little bumpy!

Step six: Pop in the fridge until firm enough to cut, this is usually an hour or two…Then remove from the tray so the Rocky Road is ready to cut!

Step seven: Here's where you can make them look alllll fancccy by adding a dusting of icing sugar, and then finally cut into 6 slices down, and 4 across, so that you have around 24 squares!

Enjoy!