Red Velvet Doughnut's || #RedOut
OH heyyyyy, did ya miss us? I can't quite believe it's been a ~whole~ 24hrs of being totally, and utterly -offline- no tweeting, snapping, instagraming…BUT, it's all been for the best reason ever. ever. ever. This month, the 24th of March to be precise, is
Red Nose Day
, a day when SO many amazing people come together to do the wonderful, the silly, the tasty, and most importantly, the AWESOME array of things to raise as much money as possible for the most incredible cause.
Right now, millions of young people are suffering due to poverty, injustice, disease and conflict. Change is happening, but we want to make it happen faster. So, here's how you can get involved >> !! << Whether it's baking your favourite cake and doing a sale, or being sponsored to take on a run (!!) there are SO many ways we can all come together to get involved.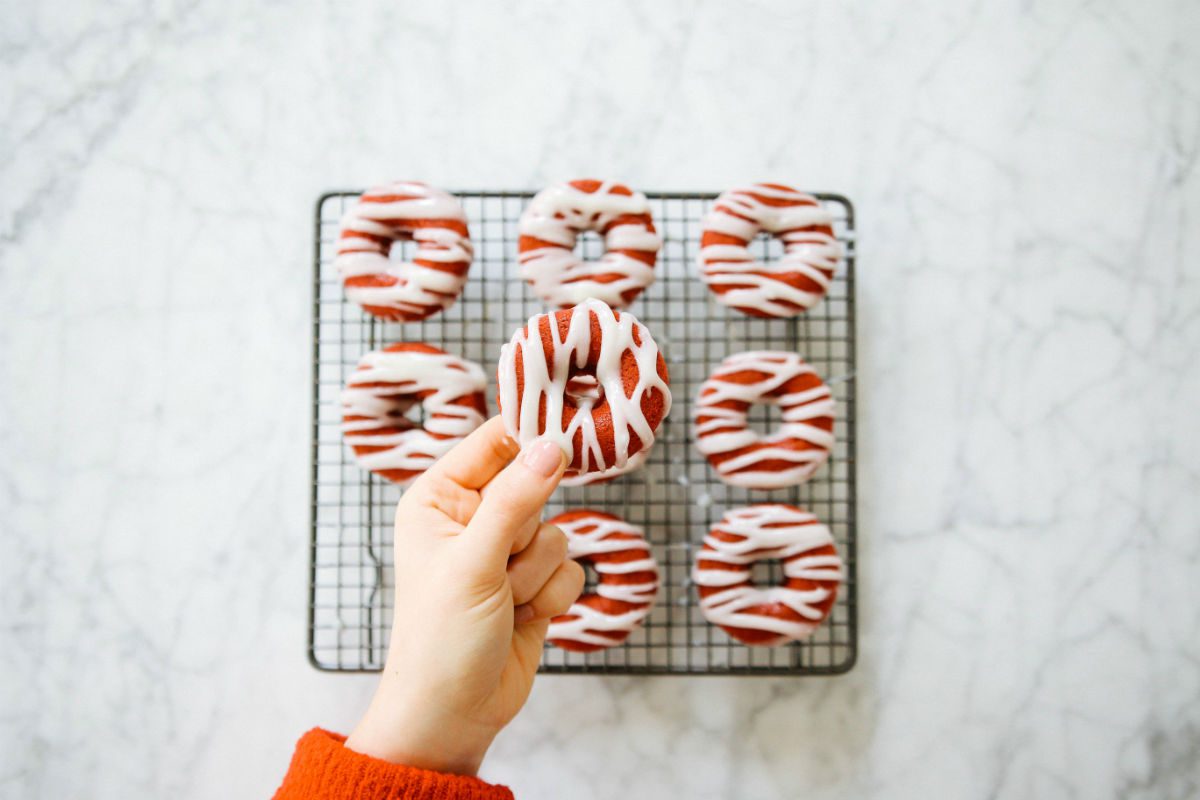 SO, this got me thinking,
Red Nose Day
only means one thing right? Red Velvet cake (DUH) So I obviously just HAD to make doughnuts. Can you tell I was a little over excited, ya know…just a tad!? We actually filmed a video over on
Sean's Youtube
channel too, where we recreated the recipe… mine were obviously FAR better, but if you do fancy giving it a watch you can find it >>
here
<<!
---
-Let's Bake-
---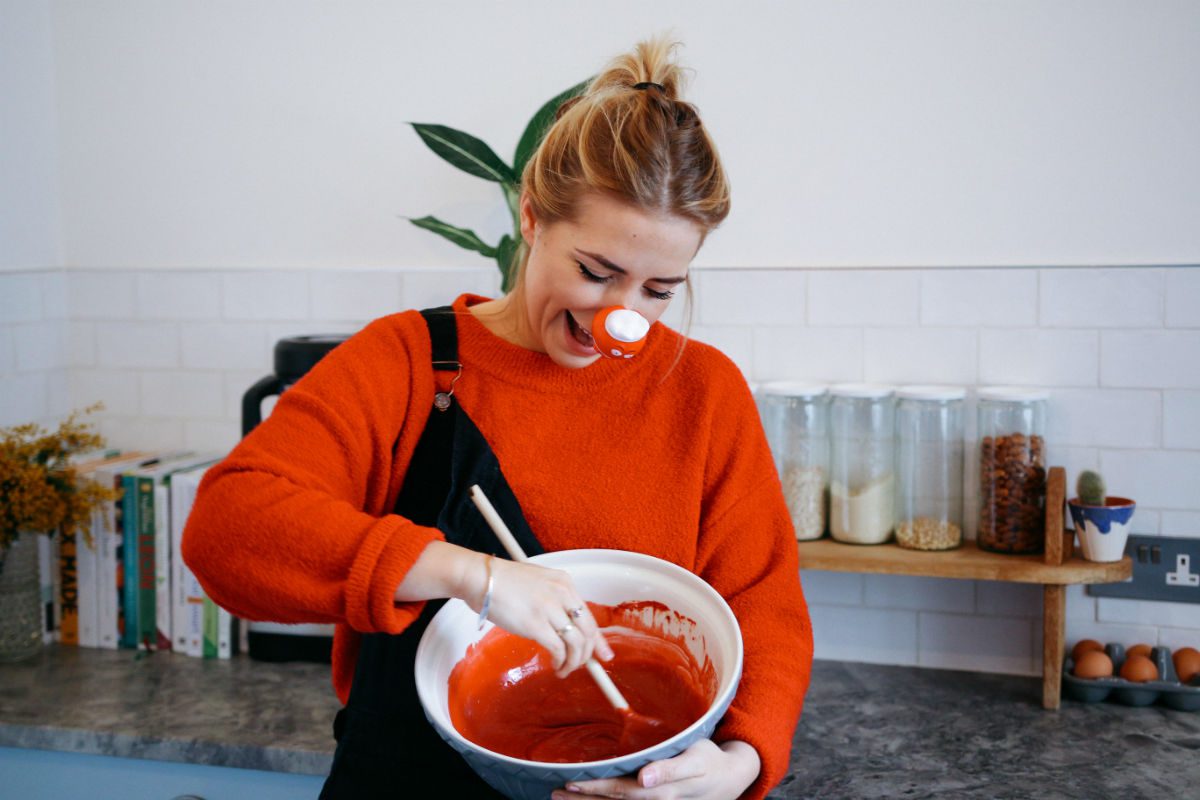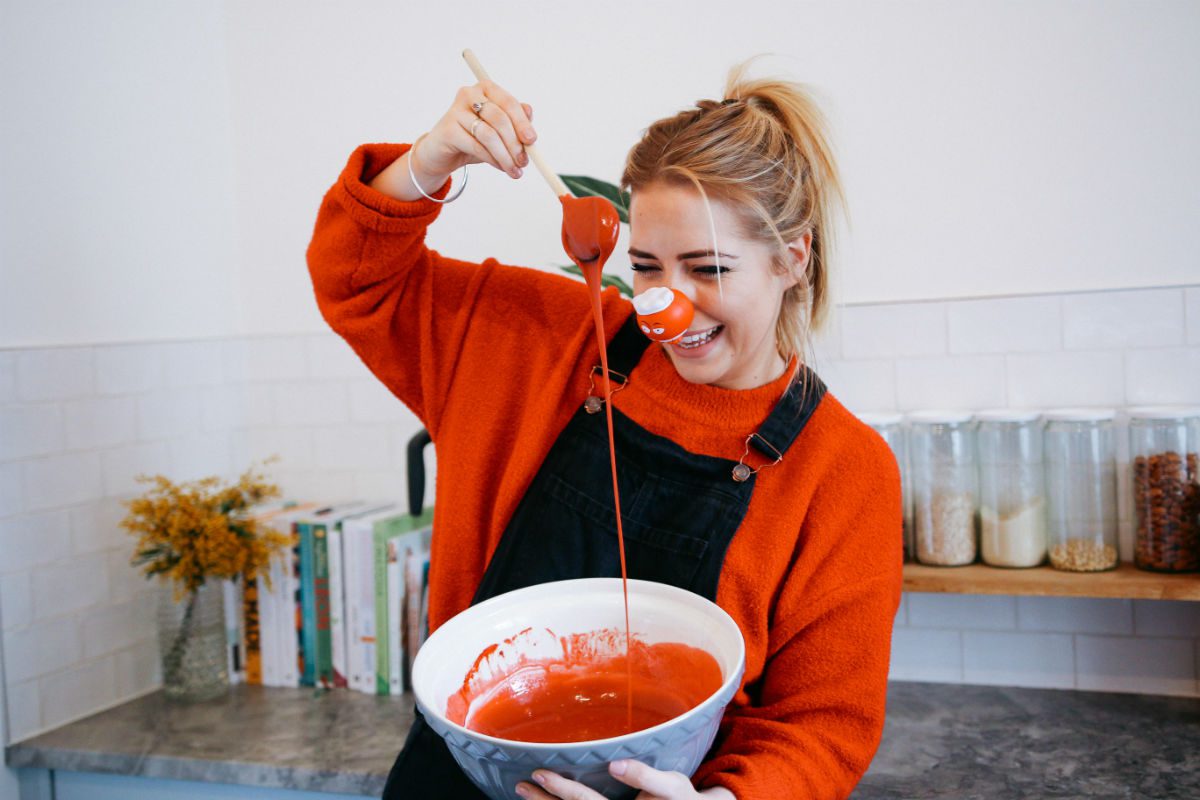 You will need:
-For the doughnuts-
1 1/4 cup of all-purpose flour.
1/2 tsp of baking soda.
1/2 tsp of salt.
1 1/2 tsp of unsweetened cocoa powder.
3/4 cup of granulated sugar.
1/2 cup of milk.
1/2 cup of vegetable oil.
1 large egg.
1 tbsp of red food colouring.
1/2 tsp of vanilla extract.
1/2 tsp of white vinegar.
-For the icing-
1 cup of icing sugar.
55g of cream cheese at room temperature.
1 tsp of vanilla extract.
1 tbsp of milk.
---
I have to say, I've never made doughnuts before, and always thought they were super fussy but trust me, they're SO, so easy to make. All you need which you might not have a already, is one of >>these<<trays. Totally worth buying as I'm gonna be making a whole lot more of these babies. This lovely recipe we used was from >>this<< blog, and was AMAZING, so simple and SO tasty!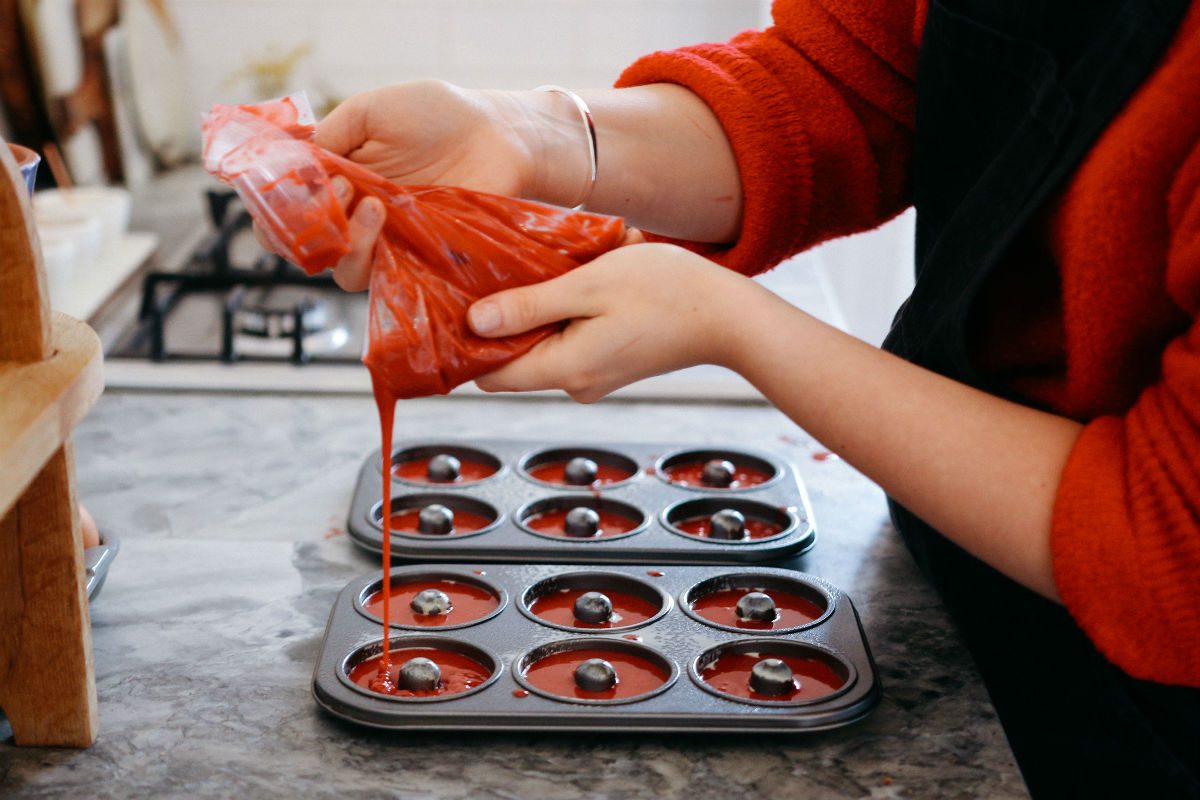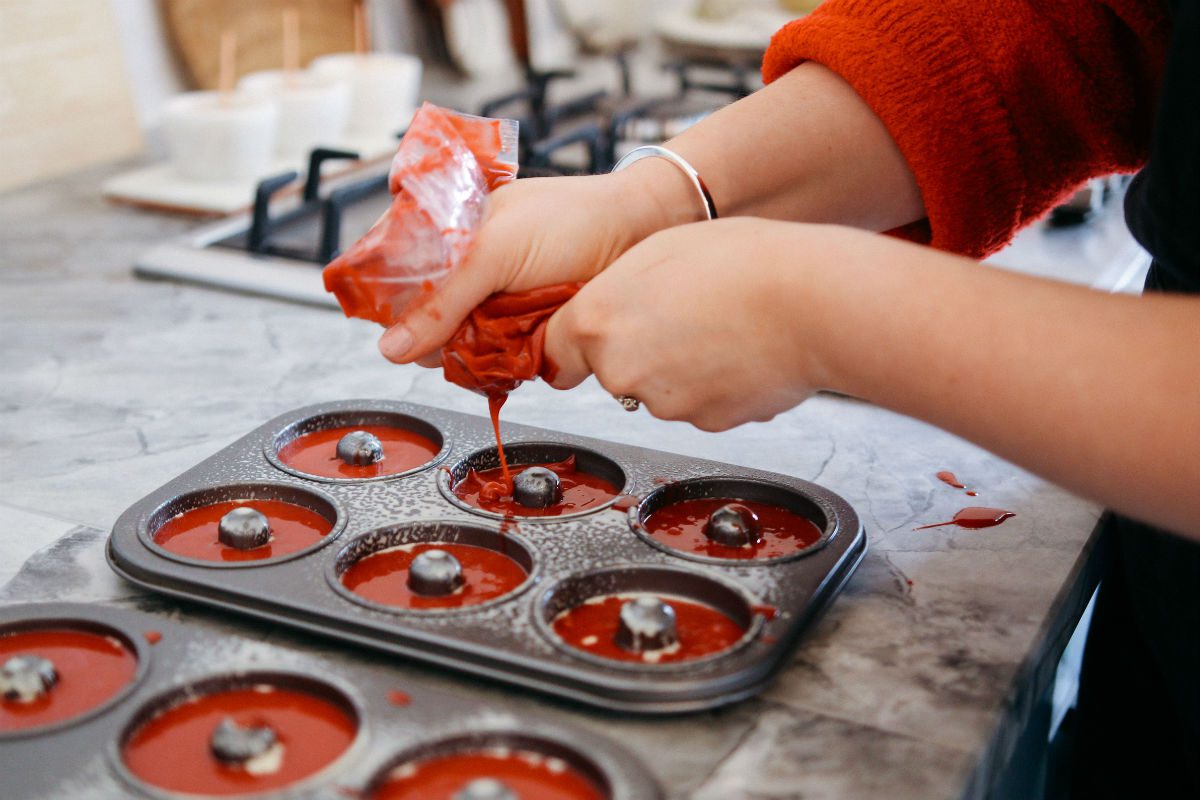 Let's do this:
Step one: Firstly, preheat your oven to 180c, then prepare your doughnut pan by spraying with non-stick cooking spray and set aside.
Step two: In large bowl mix together your flour, cocoa powder, baking soda, salt and sugar until combined. Add your milk, egg, oil, red food coloring, vanilla, and vinegar. Then Mix until combined and batter is smoooooth!
Step three: Pour your lovely red mixture into sandwich bag and cut off a small triangle from one corner. Now this is where things get a little messy… start to pipe your batter into the prepared doughnut pan until each doughnut section is about half full….(If you saw my tweet when I chose to ignore the "half full" instruction you will know that this part is V important!)
Step four: Pop your trays into the oven for 10-12 minutes or until doughnuts are set. Once cooked leave to cool in pan for about 10 minutes then transfer to wire rack to cool completely!
Step five: While the doughnuts are cooking and cooling, it's time for the icing (!!) Mix your sugar, cream cheese, vanilla, and milk in small bowl until combined. Yummmmm.
Step six: Pop your frosting into another sandwich bag, and again cut the corner off and decorate doughnuts, I went for the classic zig-zag style, which basically means you can be as messy and rubbish at icing as you like,  all whilst looking totally profesh! YAY!