Raspberry & Coconut Bites.
So if you read Sunday's post you will know I'm trying to get back on track with everything at the mo…. I've been planning meals again (finally!) and have been back in the kitchen making all kinda sweet treats, but this time healthy ones! Now, don't get me wrong I love an energy ball but I find shop bought ones can taste a bit well, meh. They're nice and all but nothing like homemade, and if you haven't made them yourself before then seriously give it a go. So easy, and I really mean that, it's a chuck it all in the blender situation, ya know, the best kind!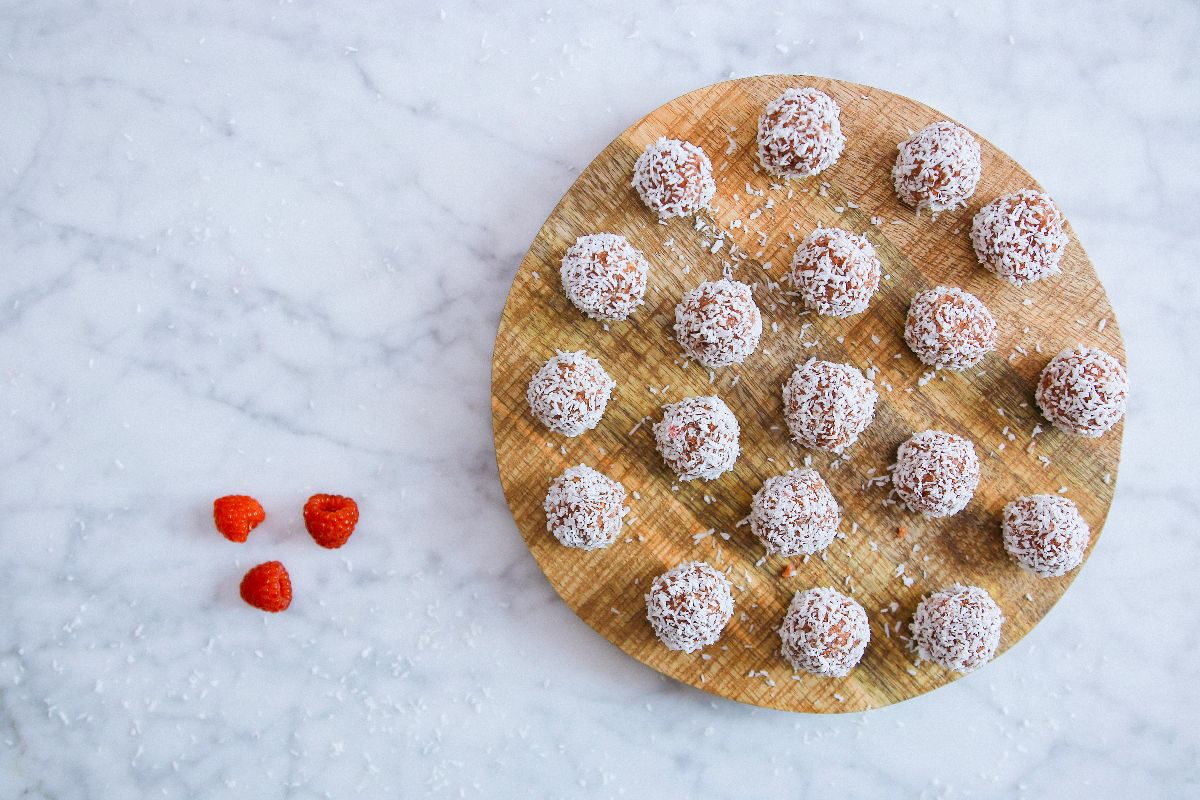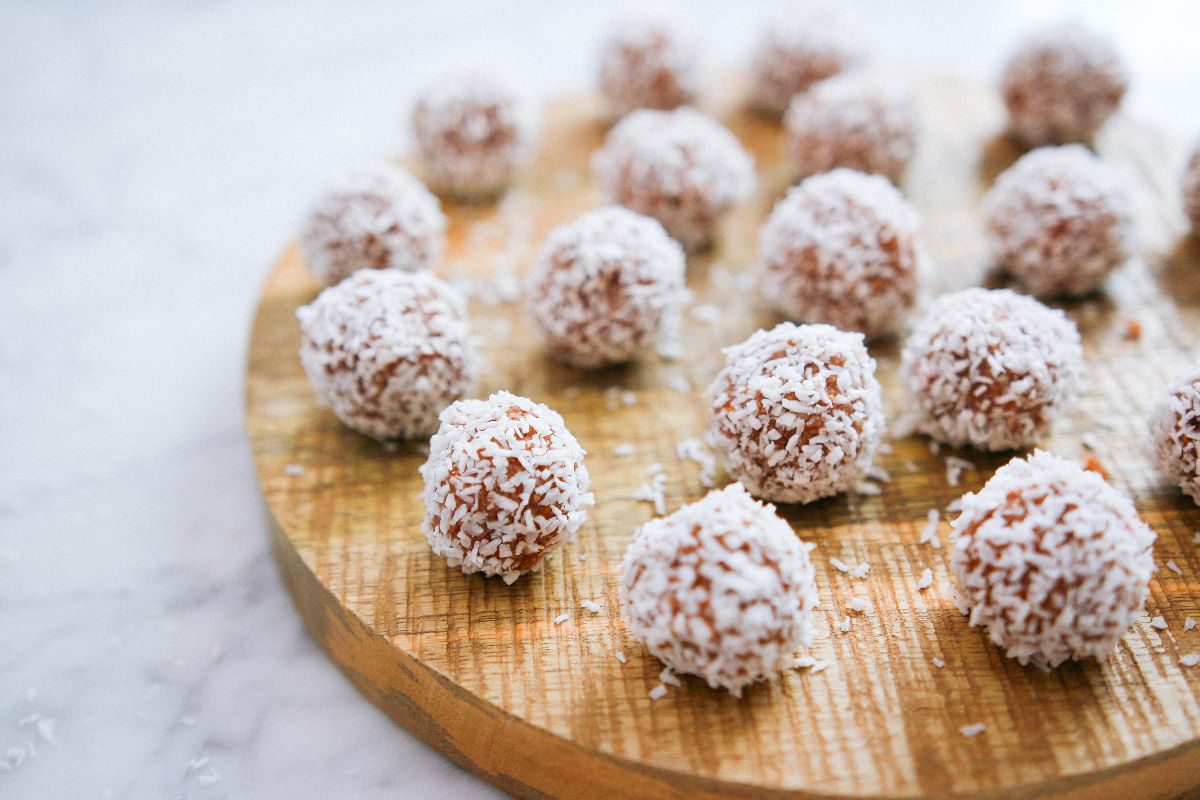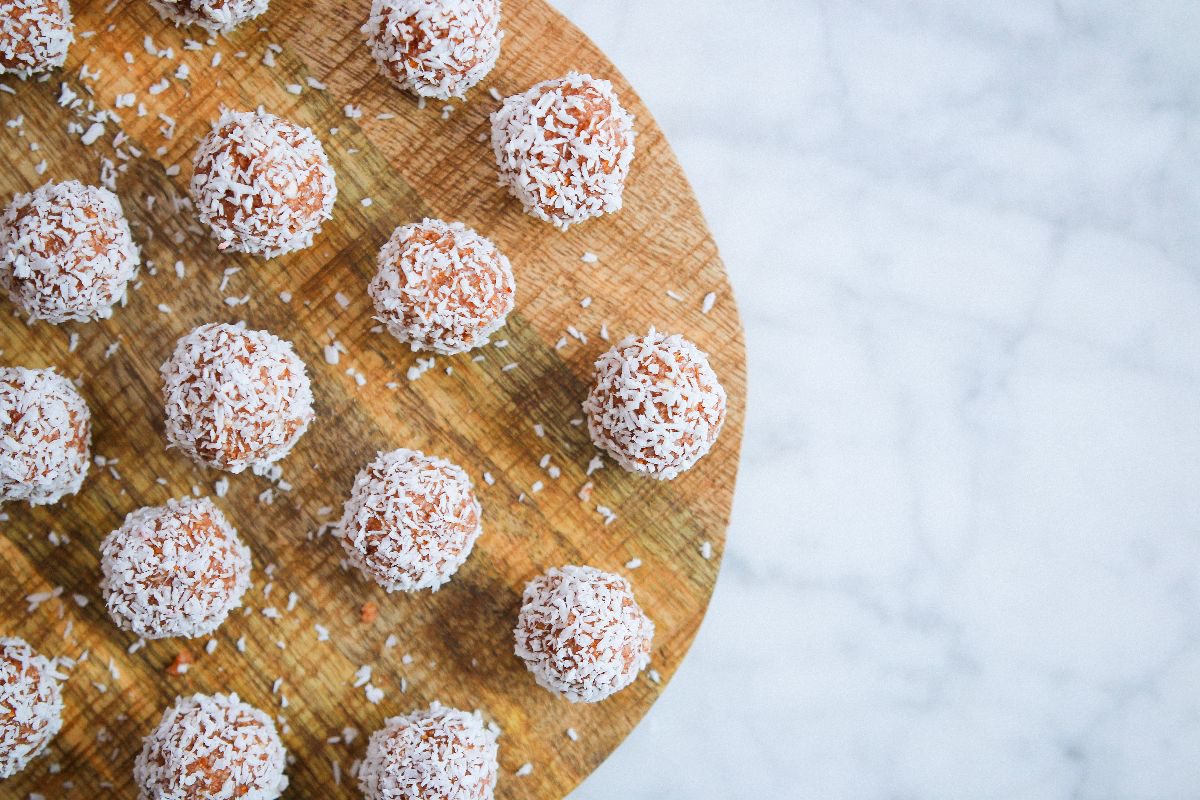 You will need:
80g of almonds.
80g of raspberries.
4 dates.
A table spoon of almond butter.
50g of Designated Coconut.
The Fun Part:
Okay, so it really is this simple… Pop everything into a blender and wait until your mixture forms a kinda dough like shape. Place your dough onto a plate and then start to form small balls with the mixture. Now time for some rolling… pop a little more coconut into a bowl and cover each ball. Now I like to pop mine into the fridge and keep them in a tupperware, this way they harden a little and keep fresh for the week… yum!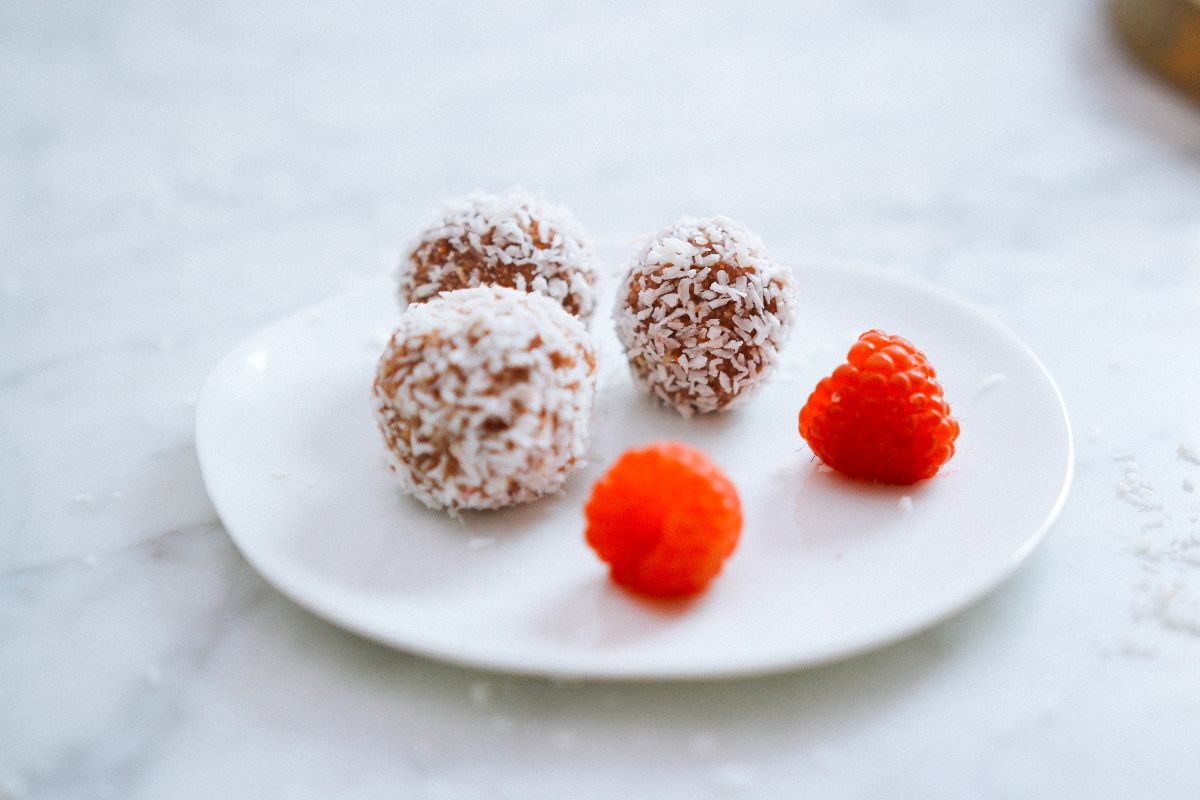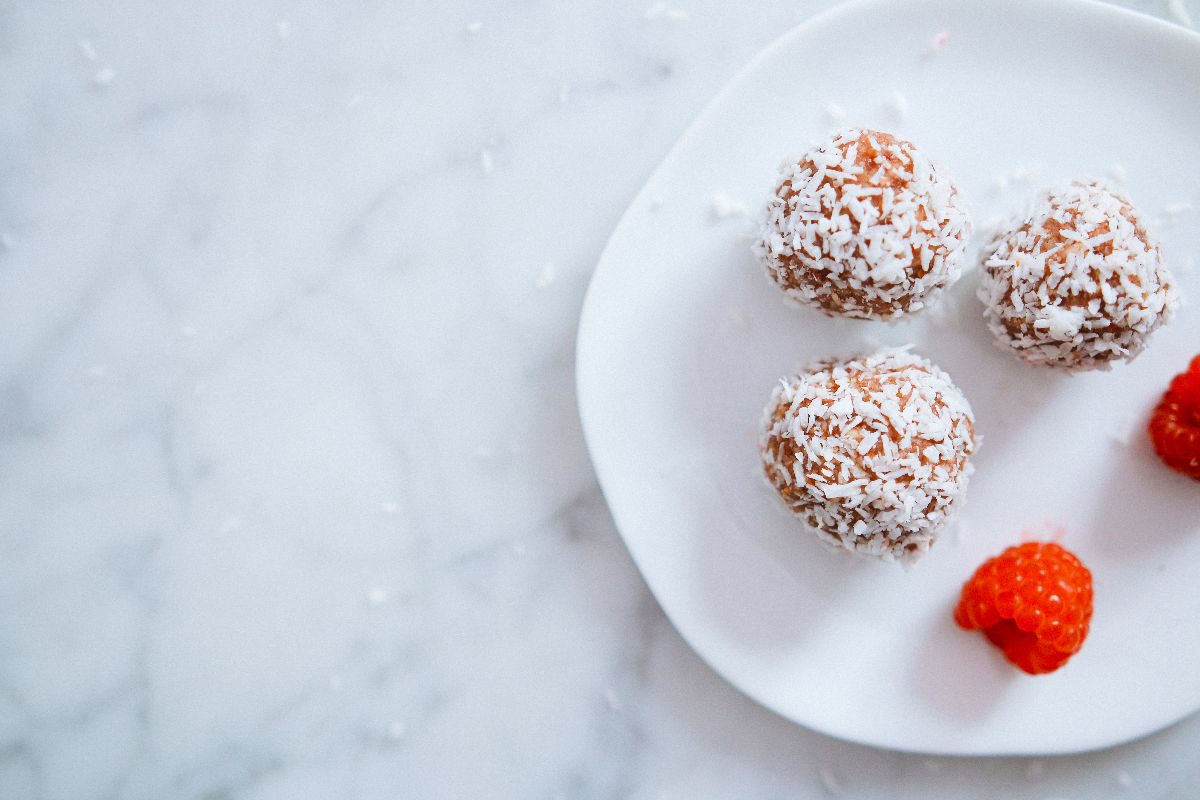 The best part about these kinda sweet treats is they really do take minutes to make, make minimal mess, and then just like that you're stocked up for the week – hurrah! Do you have a favourite kind? Send me allllll your faves!