I wanted to do something a little bit different today. I think sometimes when writing you feel like everyone already knows you, and knows things about you, but actually there's never been a time when I would have spoken about what I studied at Uni, what my first name is or what camera I'm using. So, I thought it would be really nice to hand things over to you and your questions and give me a chance to, well just speak about stuff and things .. things I've done, am doing and that I love. I'm a rubbish question answerer (is that even a thing?!) BUT I hope they make some sense and that you enjoy the post. Let me know some of your answers to these same questions in the comments. I'd love to know more about you too!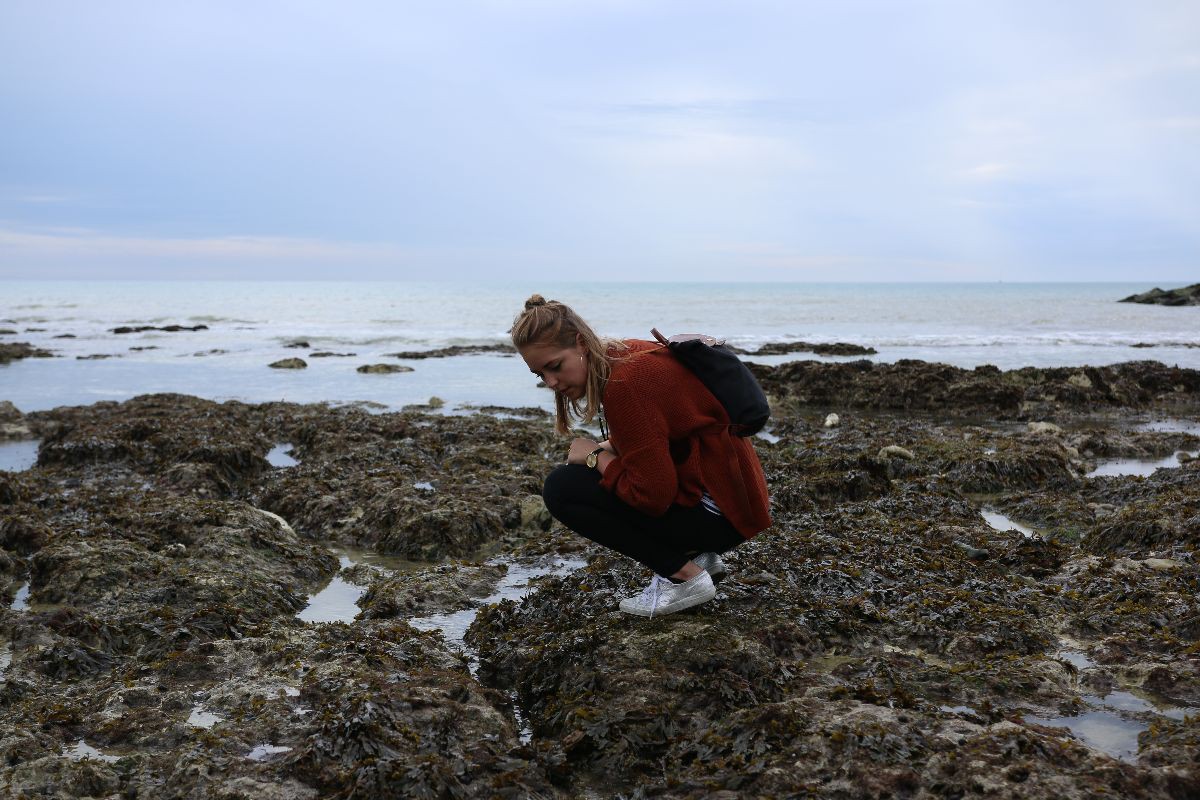 What's your real name?
I thought I would start with this one. It's a bit of a strange one, because my name is Poppy and always has been, but my first name and 'real name' is Emma. It's a long story, but to cut short my parents couldn't decide, and my nan loved the name Emma, so Emma comes first and Poppy is my middle. Everyone has always called me Poppy, everyone except my mum – my mum calls me both, which I'm used to. It's only ever been confusing when starting a new job, or when I was in a new class at school, and  introduced as Emma. I don't think I'll ever switch to Emma full time, but you never know.
Did you go to university?
Yes. I studied Fine Art at Kingston University, and graduated in 2014. I always knew I wanted to do something creative, so after college I took an Art Foundation course that then led onto Fine Art, which also led me to meet soso many amazing people.
What's your favourite thing about blogging?
The freedom. The freedom to be able to write and photograph absolutely everything and anything.
What Camera do you use?
I use a Canon 70D.
What's your go to outfit?
Stripes. Always, always stripes and jeans. I honestly think 80% of my wardrobe is stripe based. I'm often shopping and fall in love with a top which is nearly identical to every other top I own, but I obviously have to get it as the stripe is just that bit thicker than the last one. I'm a crazy, stripe loving woman.
If you could visit any one place, where would it be?
Right now there are so many places on my list that I want to tick off that I'd find it hard to name just one. We're off to Amsterdam in December and I can't wait. Christmas markets come at me.
What's your favourite thing that you own in your flat?
Aside from sentimental things, my favourite item that we've bought since moving in would have to be our marble coffee table from Heals. I literally swooned over this for months but couldn't justify its price, that is until we went in one day and there it was sitting in front of us with an 80% off ticket because it had a teeny crack. I had to have it, who knew a coffee table would ever be SO exciting.
Summer or Winter?
Winter. Winter every time. I love wrapping up, I love winter outfits, I loveeee the mulled wine and Christmas markets, but most importantly I just love the atmosphere, when everyone around you feels warmer, in every sense.
What's your favourite thing to take photos of?
This is a hard one. I think things, whether it's food, or products, or clothes laid out. I love arranging things, usually over and over again. I normally shoot posts twice, if not more, as I'm forever changing my mind about something. But that's the part I love, the rearranging, the changing and switching bits around until getting the outcome I'm happy with.
What's your favourite clothes store?
HOW can I choose – there's too many! I love '& Other Stories', 'COS', and obviously 'Topshop'. Right now though, I think the Topshop Autumn/Winter range has been my favourite so far this year.
What's your favourite type of holiday?
Definitely the pool and explore kinda holiday. I've never been one for the sports kind, or the skiing kind (although I do want to try skiing next year!). I love a good festival – my favourite one is the EXIT festival in Serbia, I've been twice with friends and both times it was amazing. But generally speaking, if you plonk me in front of a pool where the weather is hot and the cocktails are large, I'm happy.
Where's your favourite place to eat out in Brighton? 
Breakfast: Silo
Lunch: Igigi
Dinner: Moshimo