Sometimes staying in beats going out…especially when there's pizza involved. Sean and I only moved into our new flat a week ago and we've been choosing to stay in a lot more, It feels a bit like we're living in an Airbnb by the sea at the moment, and we want to lap this feeling up whilst it lasts!. We were meant to be going out for dinner with my brother and Zoe this week, but instead decided to bring the pizza to us, in the shape of a pre made dough ball. This is kinda cheating, as we didn't make it from scratch, BUT, sometimes you just cba, and wanna throw it all together and tuck in!.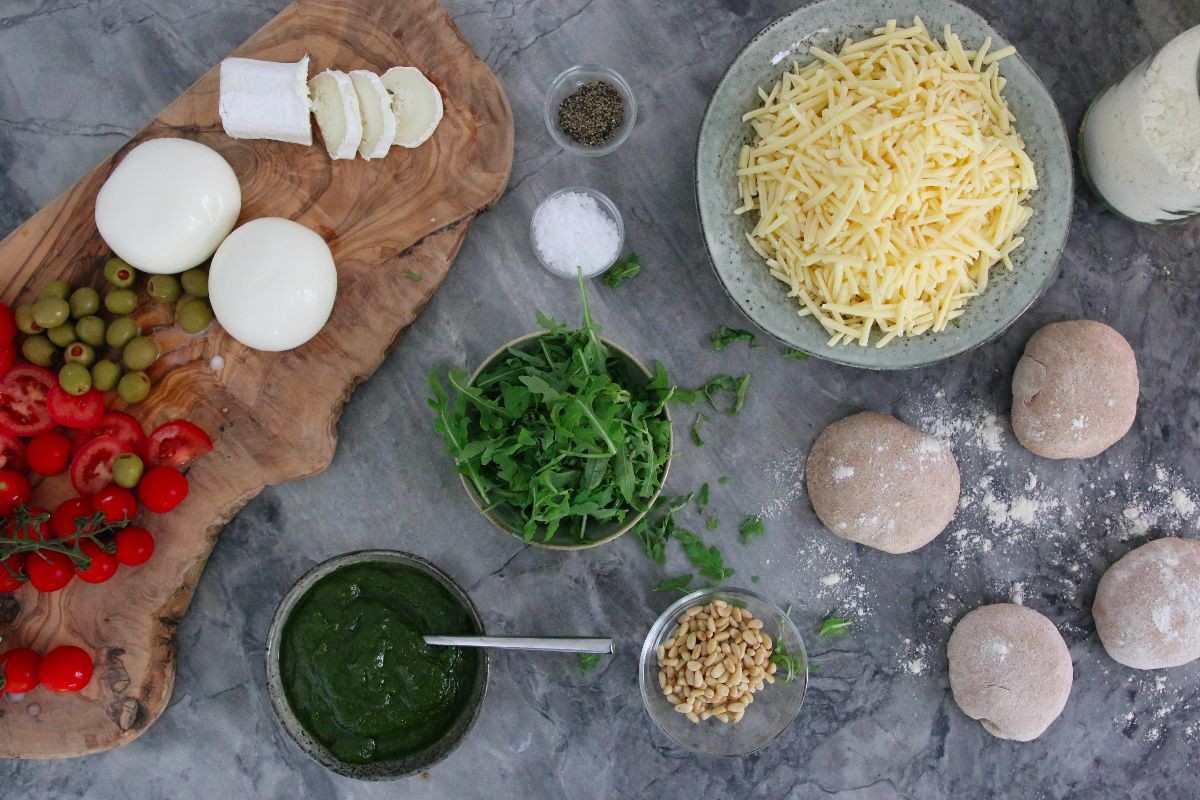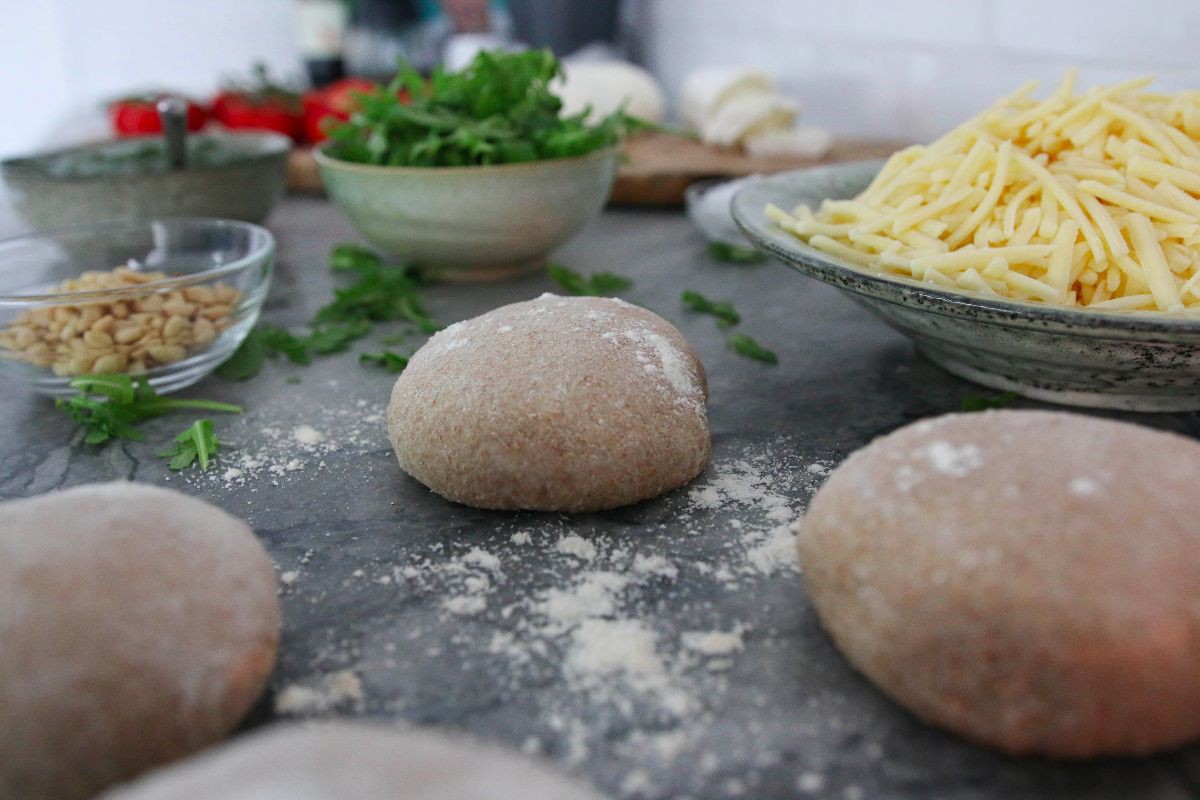 Let's start with the dough..now as you can probably tell by now I like to make things myself, but you know what, I was super super impressed by these pre make dough balls from Waitrose. As you had to roll them out yourself it still kinda made them feel homemade, which I loved. They were the prefect size, and you can get them in whole mill, and rosemary flavoured too, so they even felt a bit fancy!. Mine was definitely heading for more of a rustic feel, whether that was intentional or not, it seemed to work!. Alfie got a bit over confident and decided to go all rustica and make a long skinny one, whilst Sean and Zoe went for the classic circle. Whatever shape, they all turned out equally as tasty.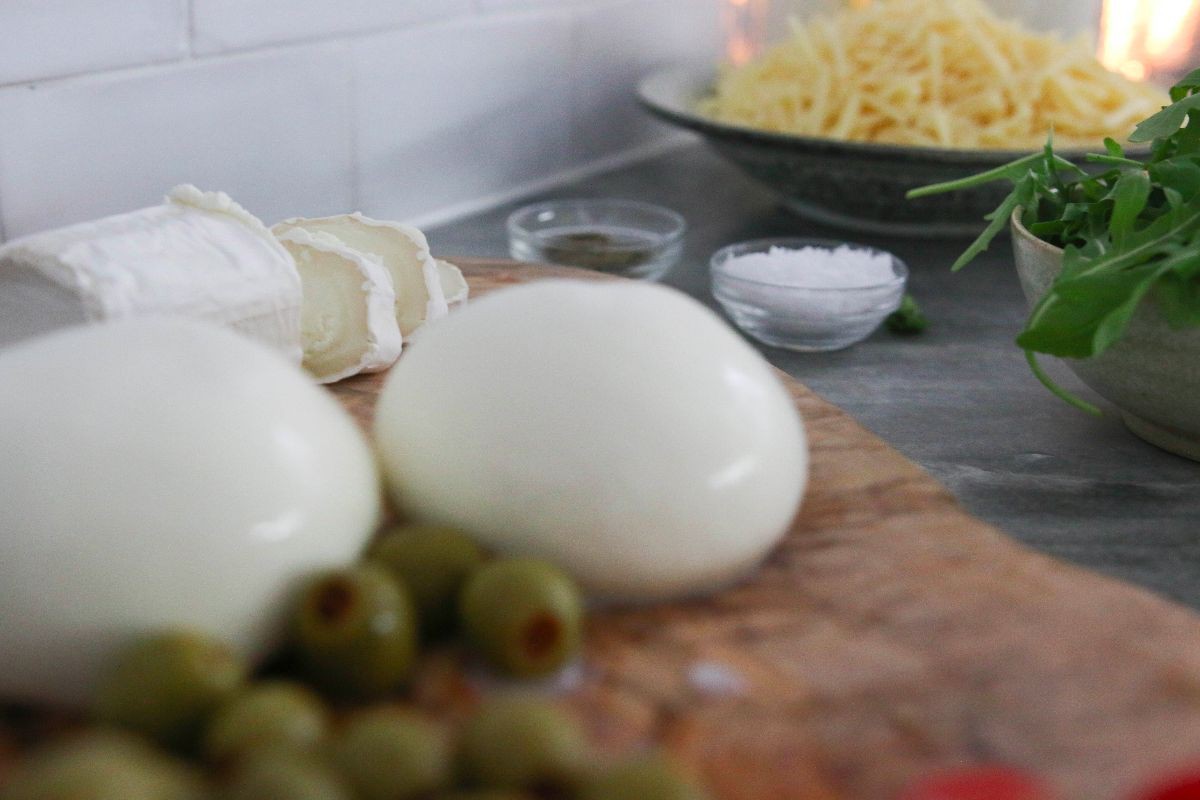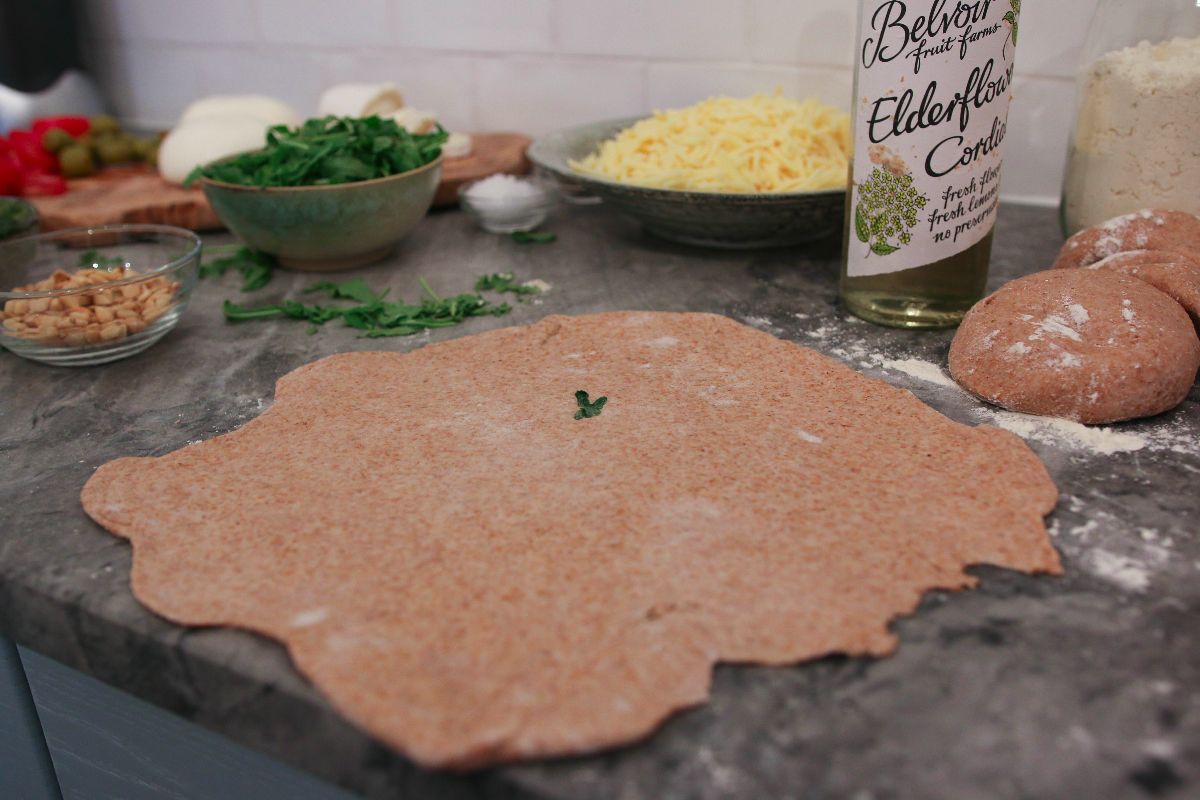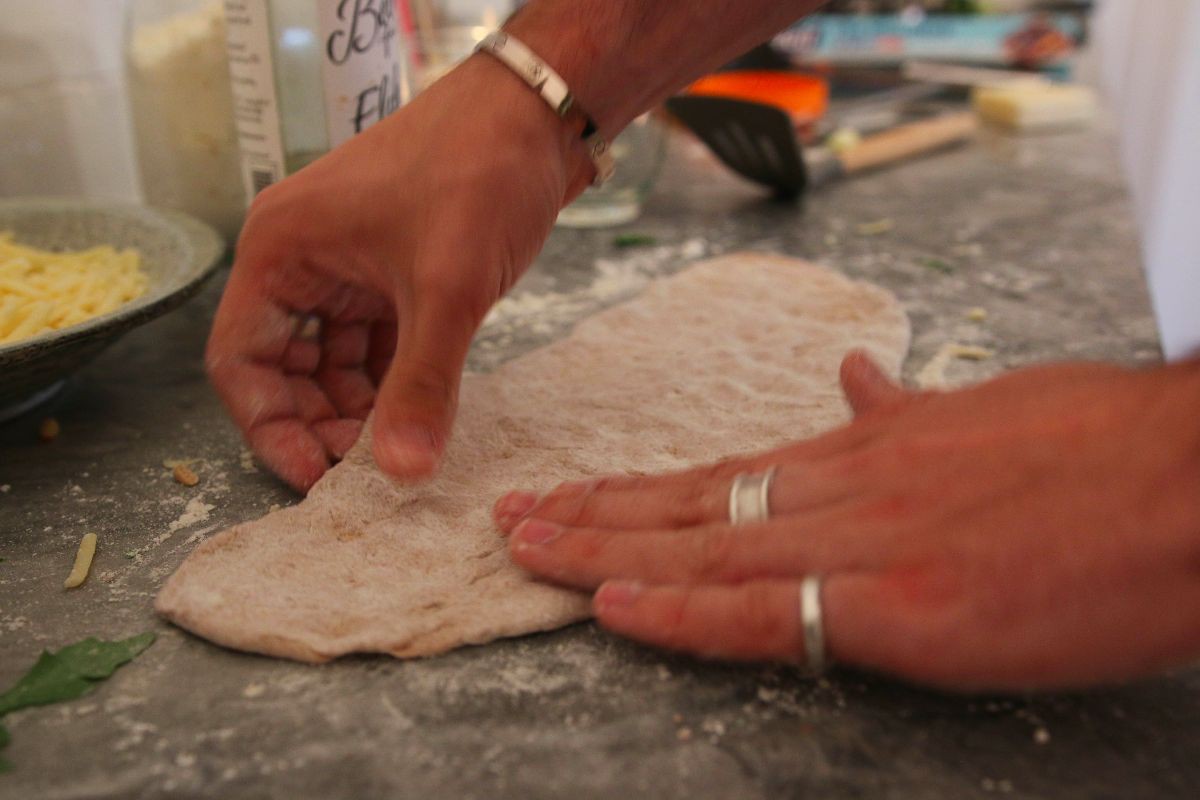 Obviously cheese being our main focus we had various types. Starting with Burrata, which is basically a snazzier mozzarella, we also had a mound of cheddar – classic, and I grabbed a Goats cheese too. We had two different bases, a simple tomato one, and a pesto one which I made with from my pesto recipe which you can find here. We roasted peppers and pine nuts, had tomatoes, olives, rocket, salami and ham ..I mean, you name it, we had it…we don't do pizza lightly!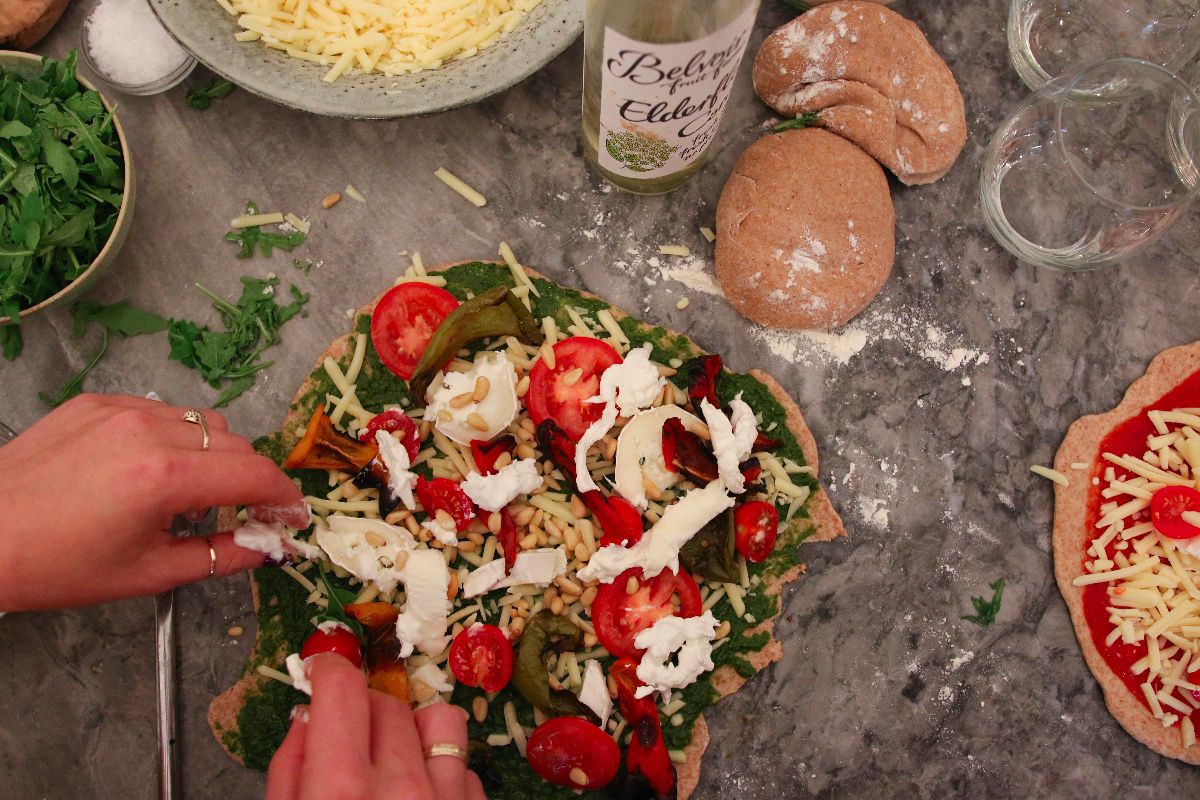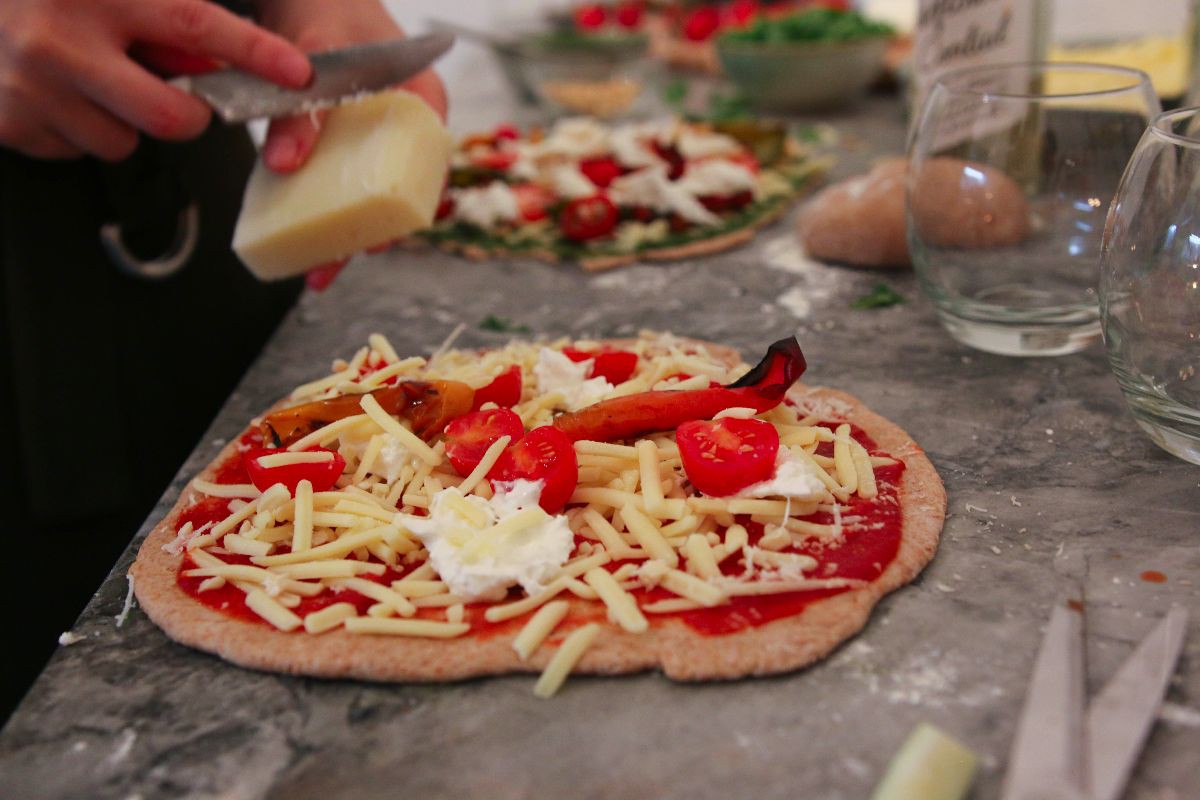 We ended the night by stuffing ourselves full of lushness, and watching films on the sofa. I absolutely love these kind of evenings where you just chilllll outttt and do nothing but talk&eat&watch crap tv. I was super impressed by the pizza and would definitely recommend that next time you fancy one, and are in a rush/cba to cook, grab a couple of these and throw whatever you have in the fridge on top! They were lush!  What's your favourite pizza topping?