I lovelove seeing how people style their homes. It's one of my favourite kinda posts to read and if I'm not taking photos of my feet on a nice step, or making some kinda sweet treat in the kitchen, you will usually find me browsing Pinterest for hours on end with searches such as "How to style your coffee table".
So, although the flat is currently v far from how I'd ideally love it to be, I thought it would be nice to to start showing you snippets of some of my new favourite pieces that we have recently bought.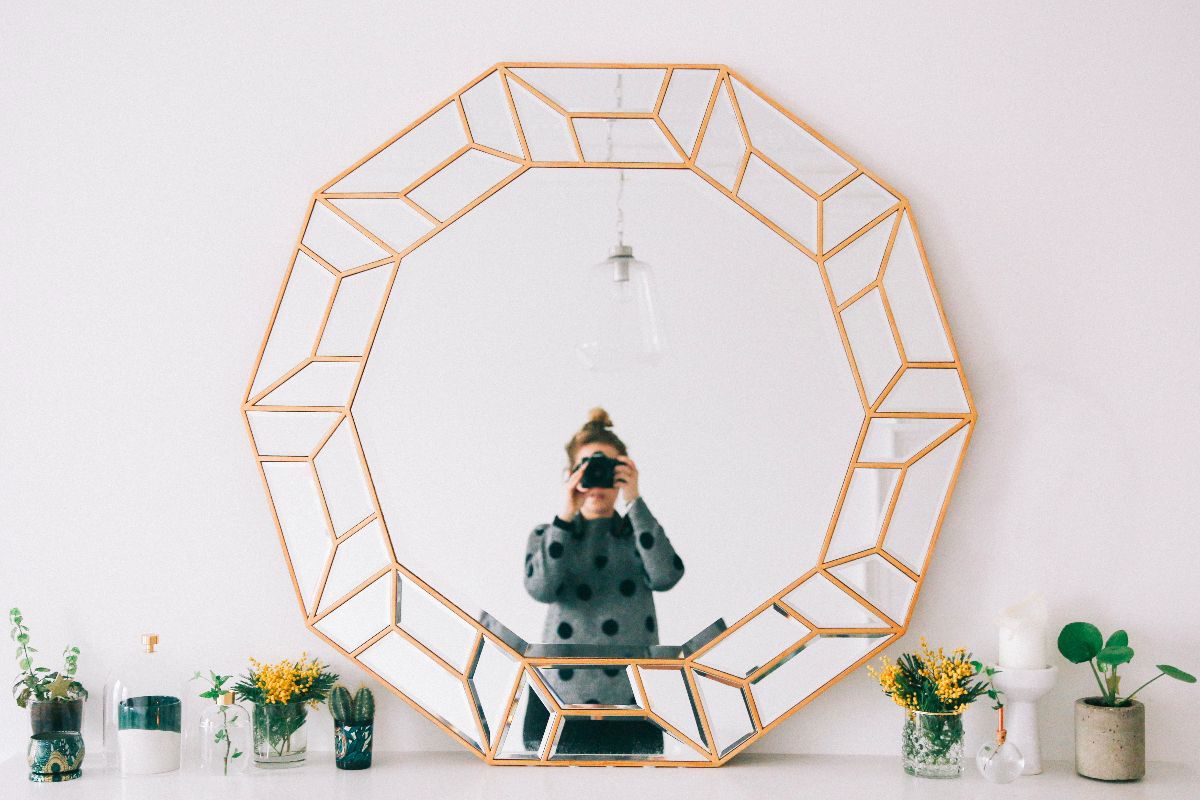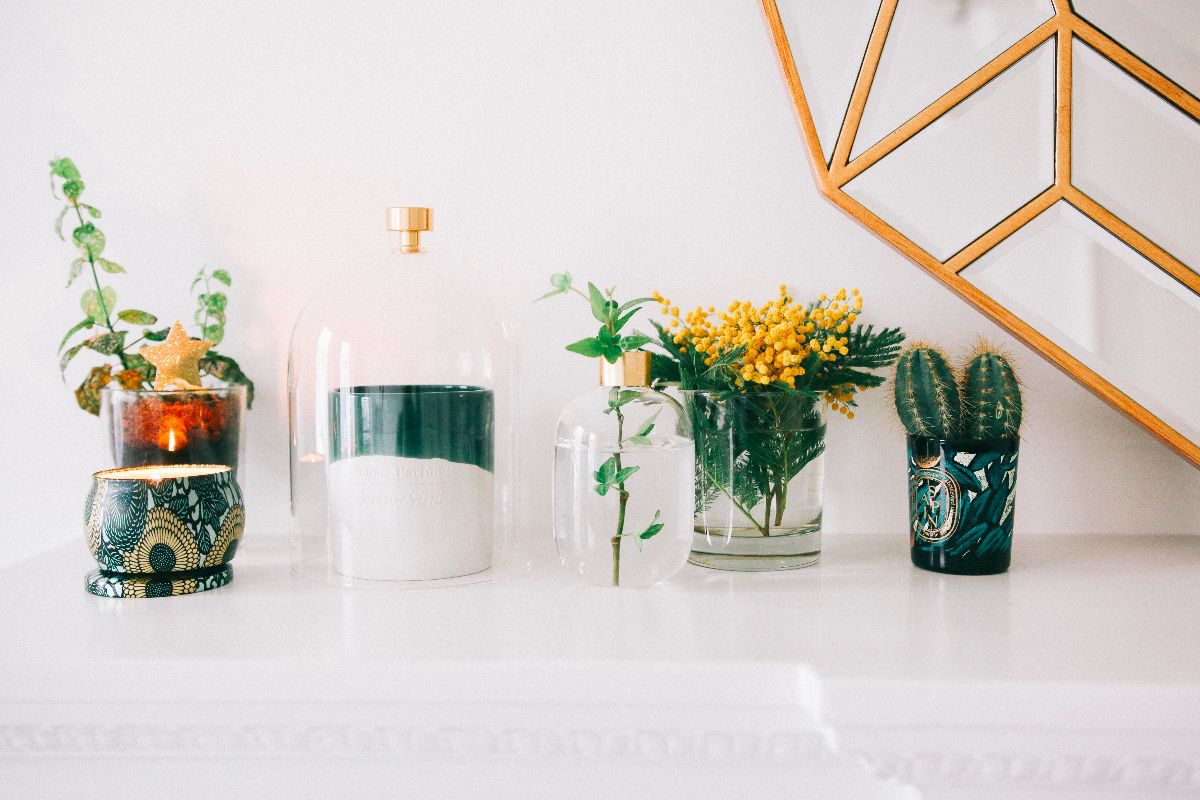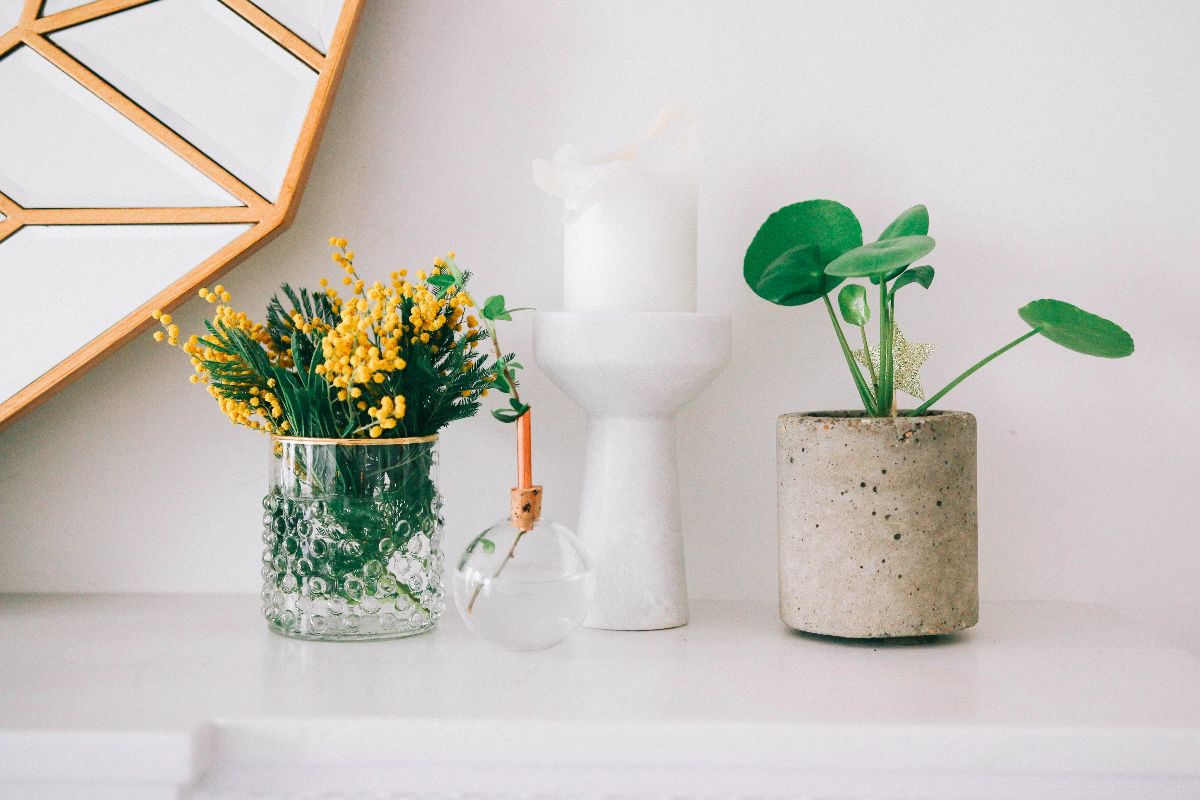 We're vvv lucky that we have a lovely humungous fireplace, it's right in the centre of the lounge which means it's pretty much the first thing that everyone looks at. When we originally moved in we bought a simple mirror to pop up temporarily, but I knew it wasn't quite right and being the uber perfectionist I am, I knew I had to wait until we found the ~perfect~ one… So, here we are a year and a half later, and I couldn't be happier that we waited! This piece is from – Perch & Perrow – and I absolutely adore it. It's a bit too heavy to hang//we are terrified it will fall, but actually I kinda love it rested.
I'm forever moving bits around on the fireplace itself and so this is kinda more of a "what it looked like on this day" image … but without a doubt, there are always flowers and always candles involved. The glass cuttings holder in the first image and the dome are both from KiKi K… a shop I've only recently discovered and am now totally in love with… The candle stick is Tom Dixon which was a Christmas gift from my parents, and the beautiful concrete plant holder was made by my lovely friend Aaron. Although I adore a lovely vase, most of the time I end up placing flower cuttings into glasses and miss matching them and I kinda like the look of lots of small bunches rather than one large one! Actually I wrote a whole post about it a while back! >>here <<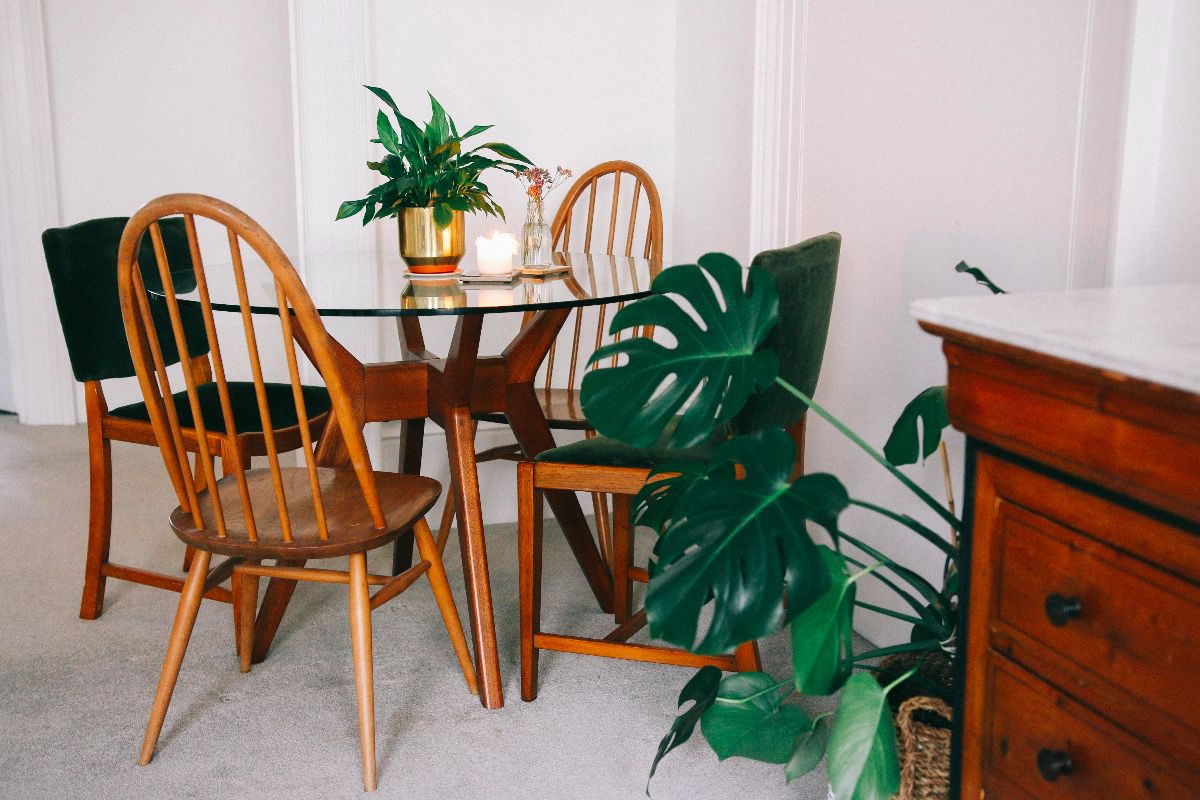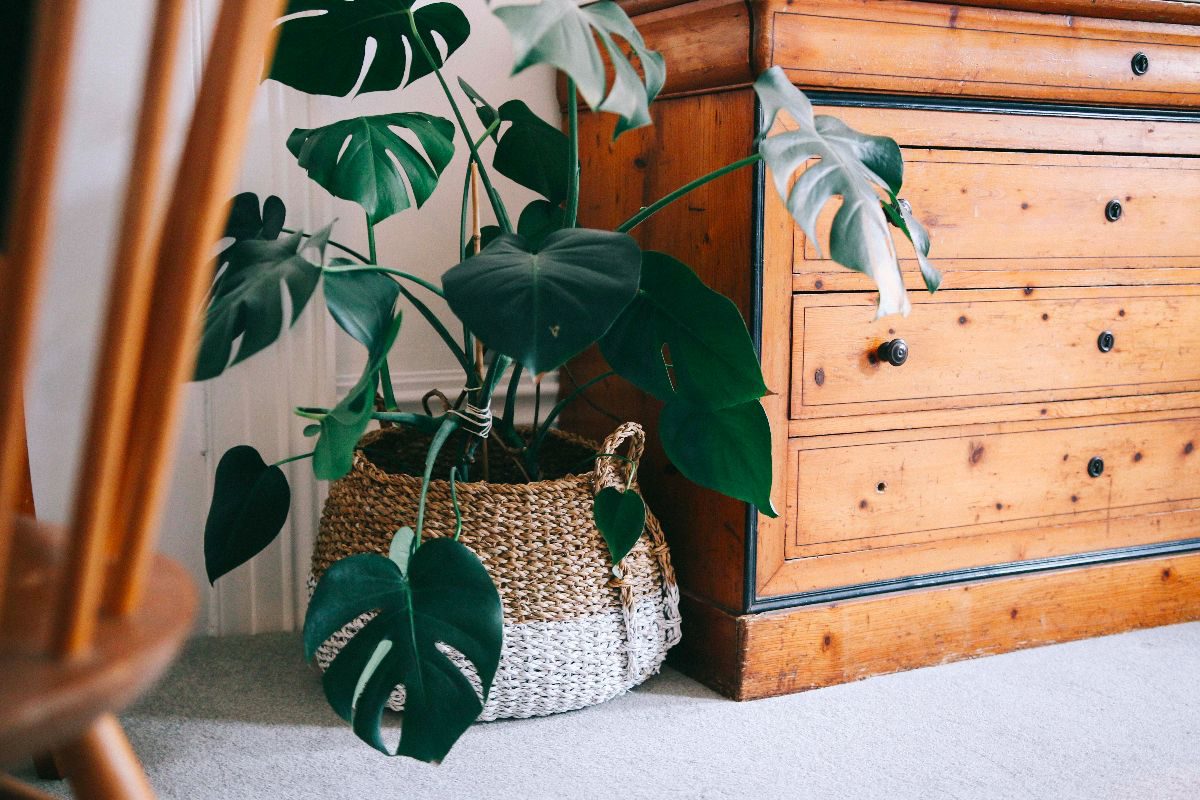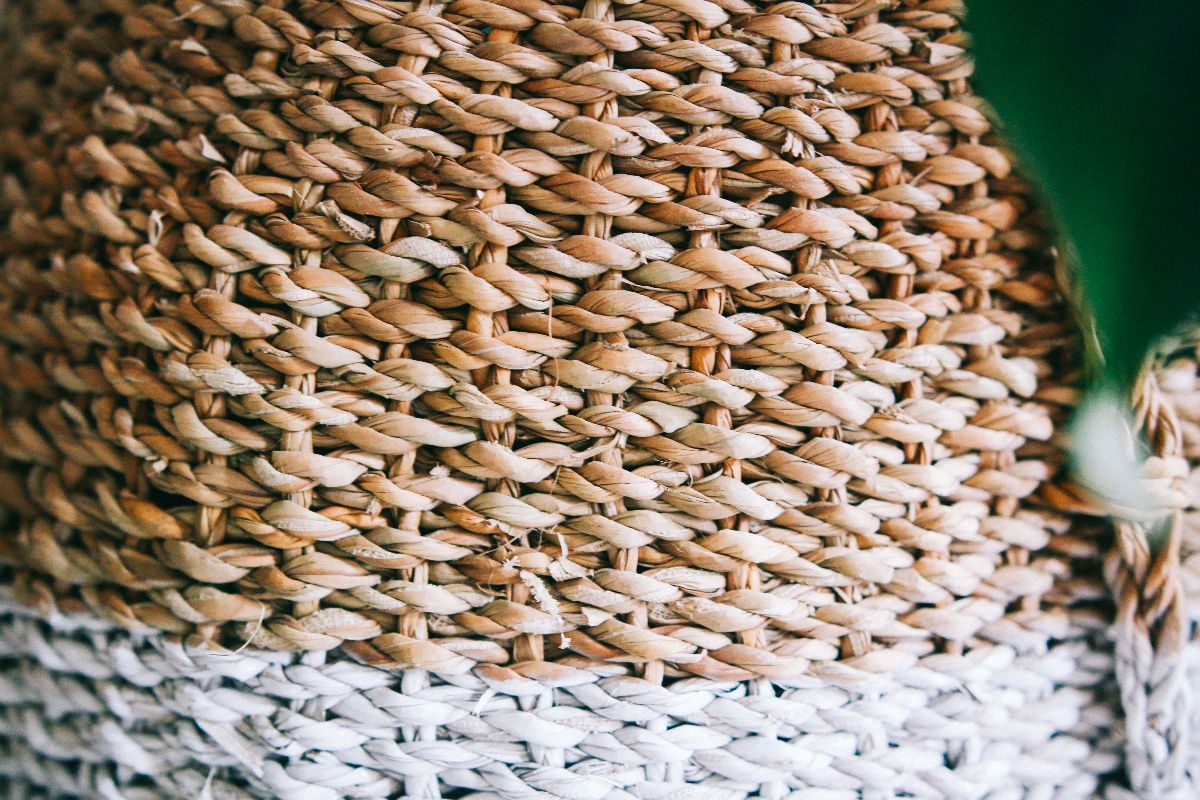 Another piece that we've replaced recently is our dining table… Now although we loved our old one, it was HUGE and seeing as 80% of the time it's just the two of us, we thought we'd save the space and get something a little softer! This ones from West Elm and it fits perfectly in the little corner making the room have more of a "lounge" and "dining" area's kinda vibe. Two of the chairs we already had, but these two green velvet ones were actually from a charity shop for a tenner each… bargain!
I just HAD to show you all my cheese plant as it is my pride and joy…well, it's just one of the few plants that we own that I've managed NOT to kill…hurrah!! For Christmas my parents bought me this lovely basket from Homage  a loveeely little lifestyle shop in Seven Dials, it's meant cheesy has a whole new home, and I looveeee the  warmer vibe it gives the room.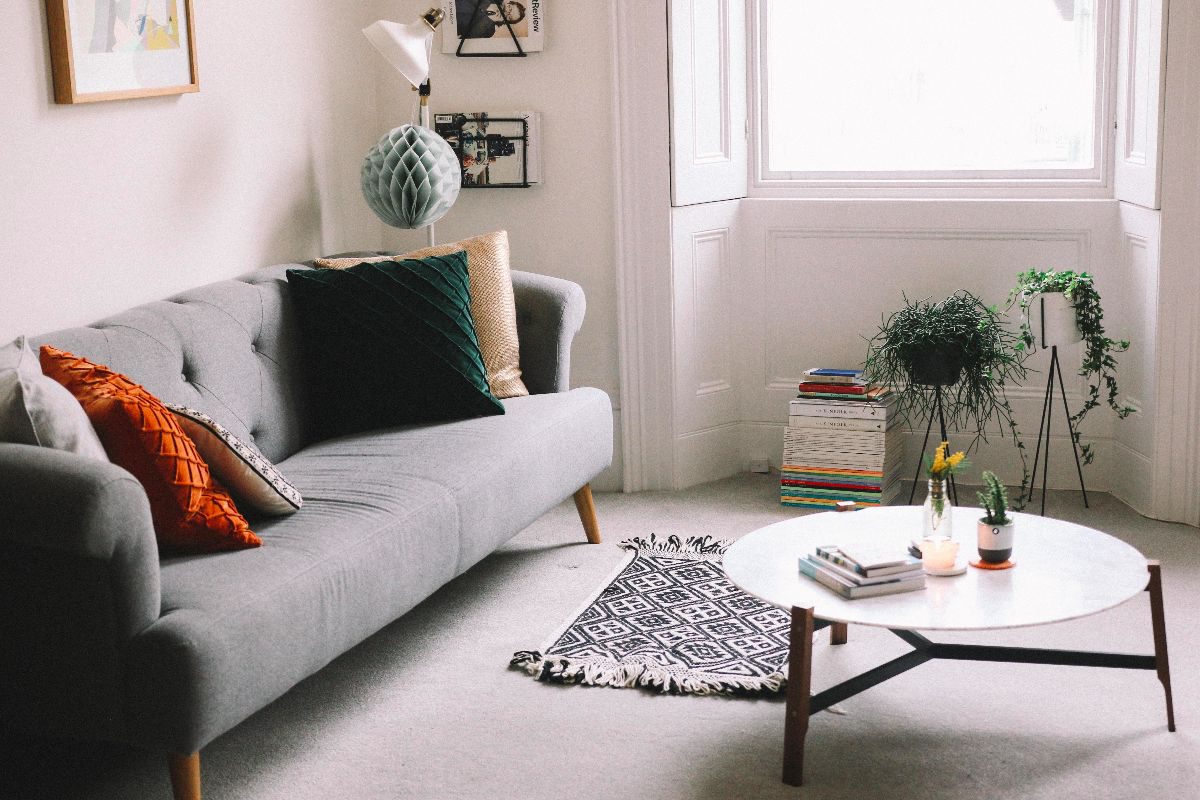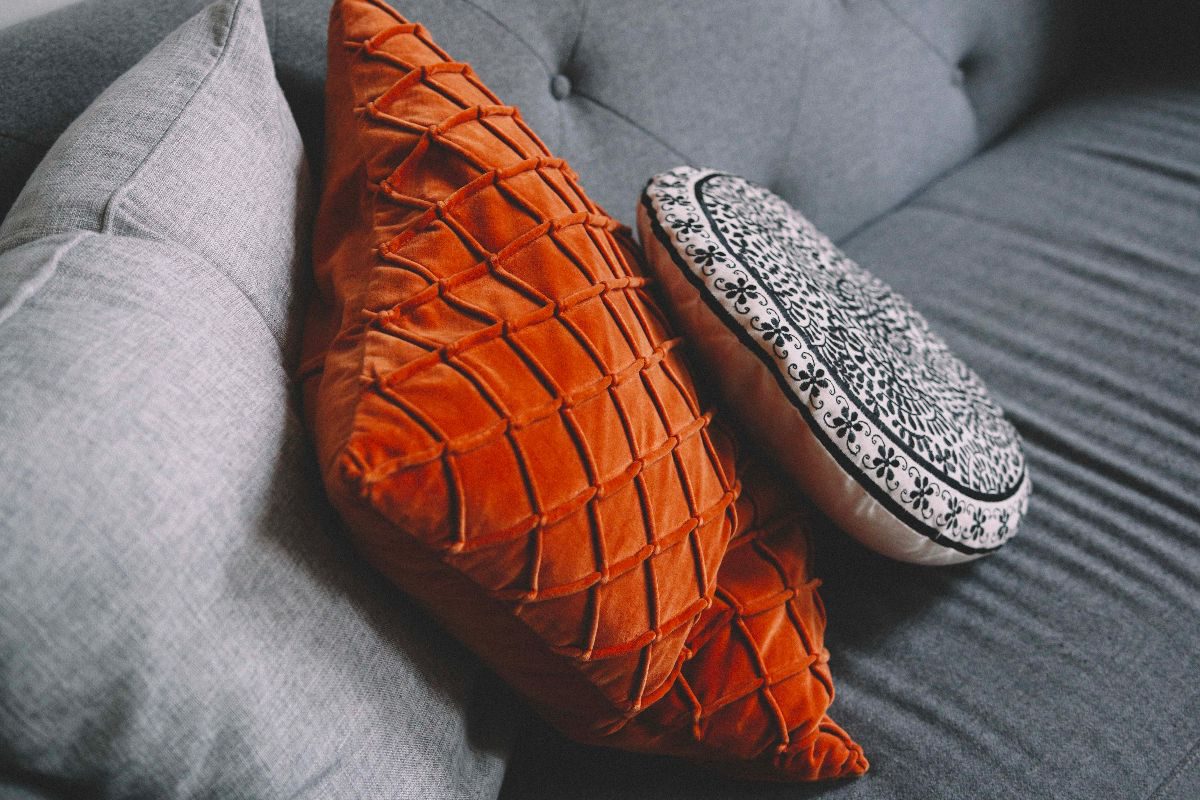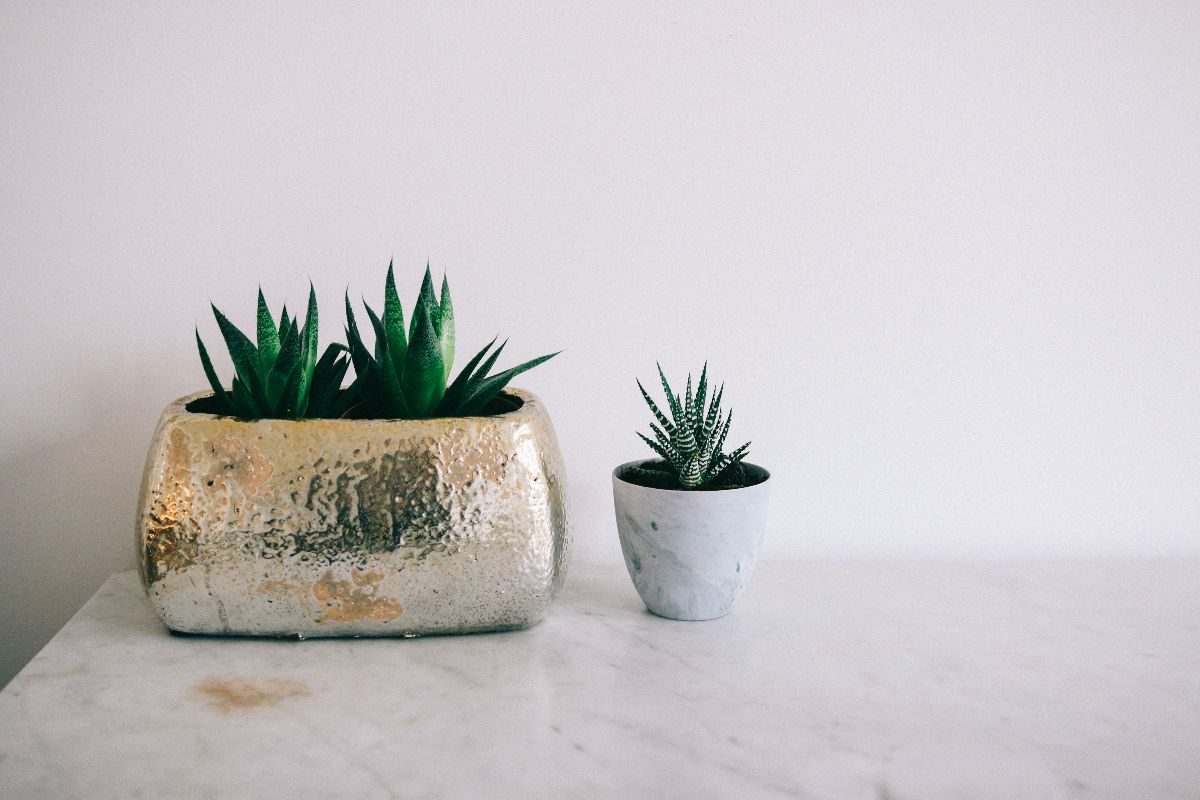 Finally to the sofa…. I'm forever changing around the cushions, moving the magazines and adding new green to this area, so obvs was ~super~ happy with a few new bits for Christmas! We already had the green velvet cushion from Abode a shop in the Lanes but Sean also bought me the orange one and I LOVE IT. We also recently bought the gold one to add to my growing obsession with everythignmustbegold right now!
Saying that, I had to mention this planter, we bought three gold ones recently (whoops) all from Anthropology and they tie in so nicely with the flat…it's all in the details heyyyy.