Oh yeeahhhh , back at it again with the outfit posts…. and seeing as the Band Stand is basically my new favourite place, I just had to head back there. By chance the day we chose to shoot this look it was by far the sunniest day of the year so far…. No, that blue sky isn't edited, it was actually THAT blue. Soz for anyone reading this who doesn't live in the UK, you know how we all go a 'lil cray when we see even a glimpse of sunshine here…
ANYWAY(!!) Let's get onto the outfit…. 
I'm kinda going through a 'lil phase with my style at the moment, or actually you might call it a non-phase…. I think it's probably just called giving less of a sh*t…. Okay that sounds a bit OTT, but really what I mean is I'm just caring less… whether that means caring less about what I think other people might think of my new Pat Butcher earrings (I'll get onto those), or whether my bag that I've worn 1001 times matches my jacket…. I've decided I just wanna wear what I what, when I want… and that totally includes getting super dressed up to go to Tesco's or wearing trackie bottoms to the pub…I'm so done with over caring and am so ready to just do me.
SO, this leads me onto todays Gingham, clash-tastic, red Pat Butcher earring themed outfit – I hope you love it just as much as I do… (!!!!!)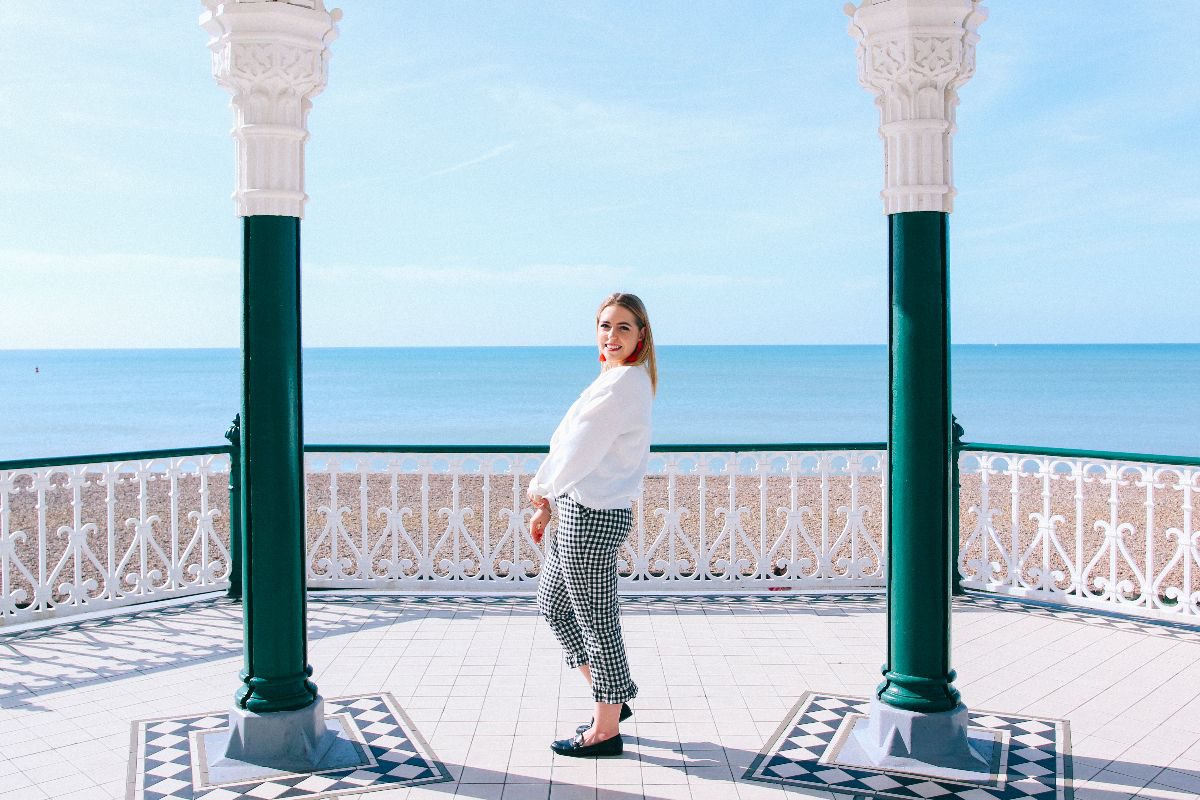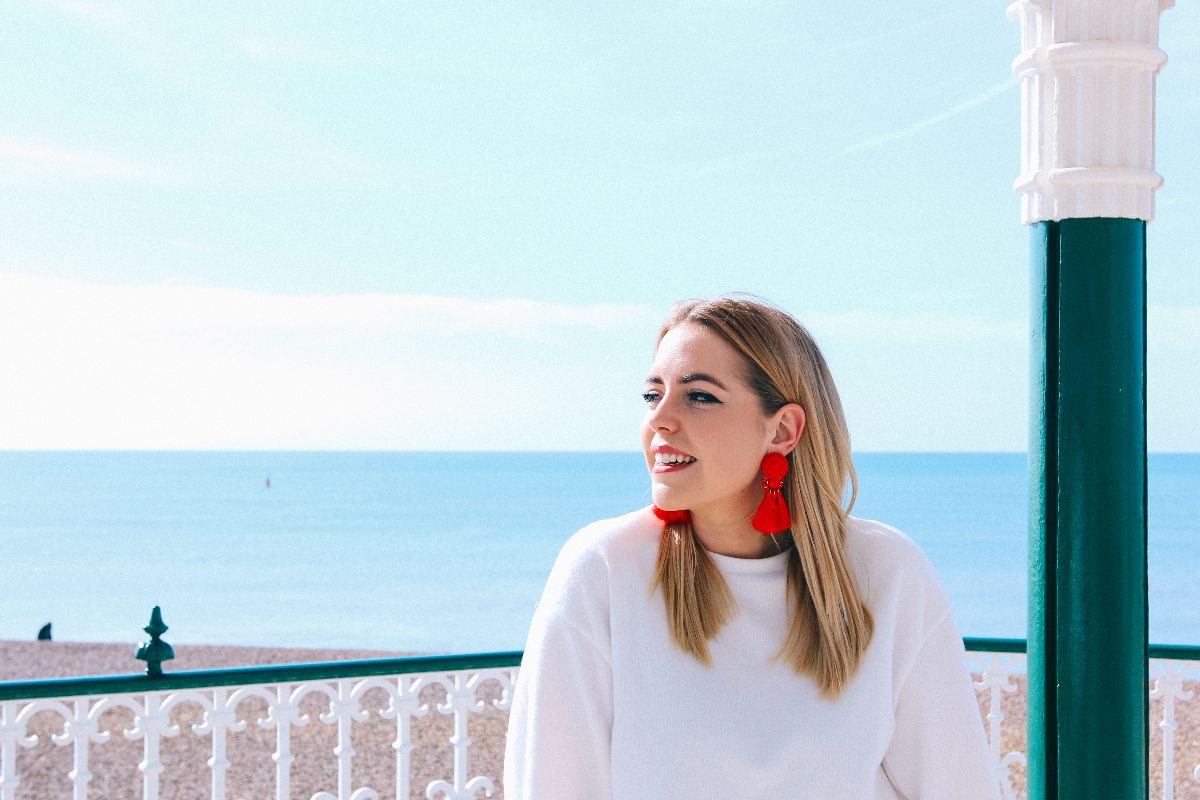 The Earrings
*
Usually I'm all about the discrete, delicate jewellery, but recently I've become obsessed with all big bold and colourful pieces that I would never usually wear …. and I love it. This pair are my most worn right now and are from H&M*. Actually, H&M* are am-azing for fun jewellery, for when you want something a little different, but don't wanna spend all the £££ .
These Topshop* beauts are my most recent purchase…they fit SO well and I absolutely love the lil frill cut…too cute right? They're perfect for the sunnier days as they're light and crazy comfy, so definitely picnic appropriate! – 
Onto the jumper, this super simple piece is a basic from Zara. It's SO soft and again super light so perfect for summer dayzzzz to come. Zara is ahhh-mazing for all things basic, you all know ~ just~how much I love it in there at the mo and with new summer pieces flying it every week, I'm sure you will be seeing a lot more about them right here! (Can't stop. Won't stop.)
Finally the shoes, you've seen these babes before, Topshop* again…not quite the Gucci loafers my heart is currently set on (!!) but you know what, they're a vvv close second and I love em.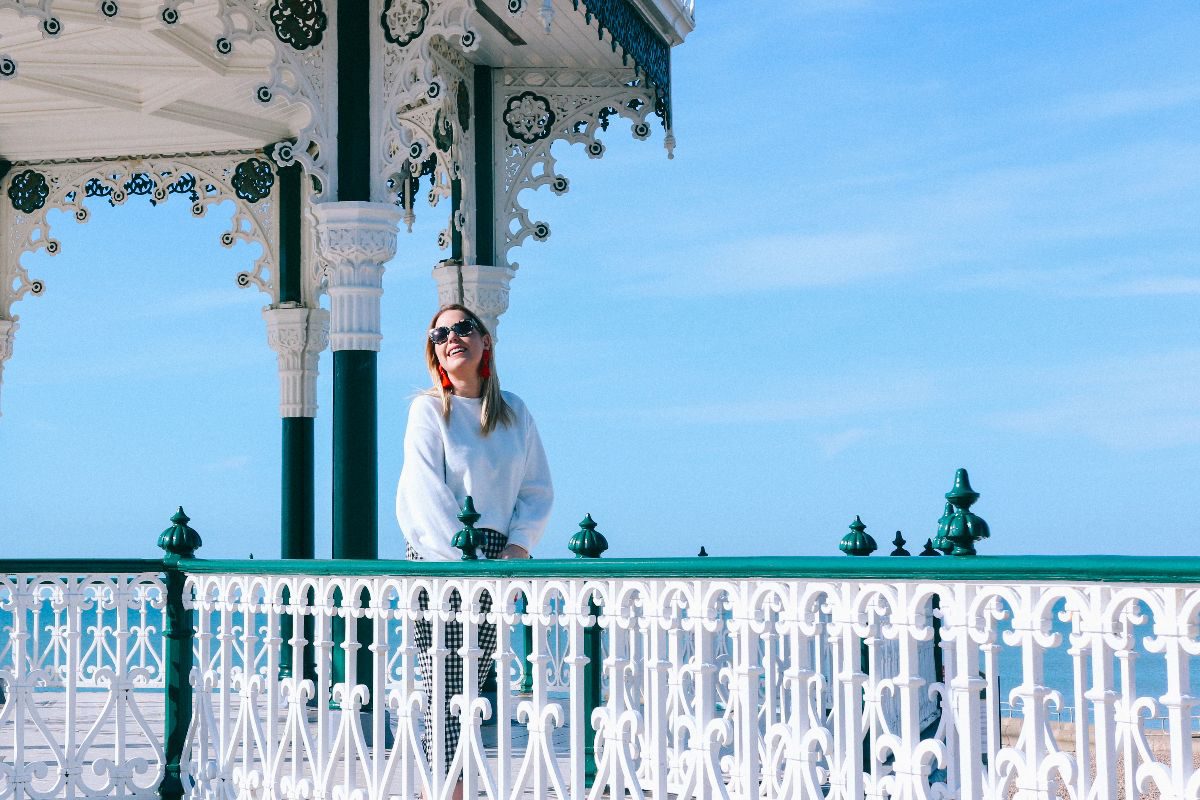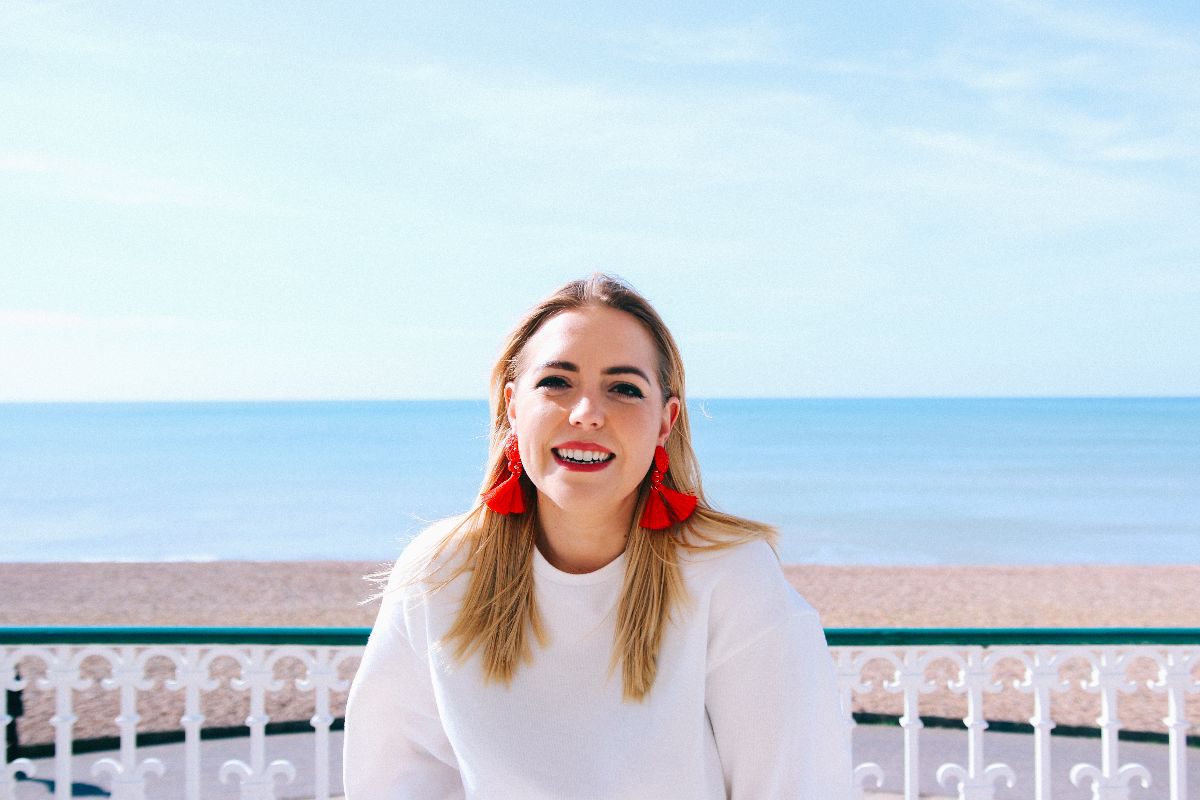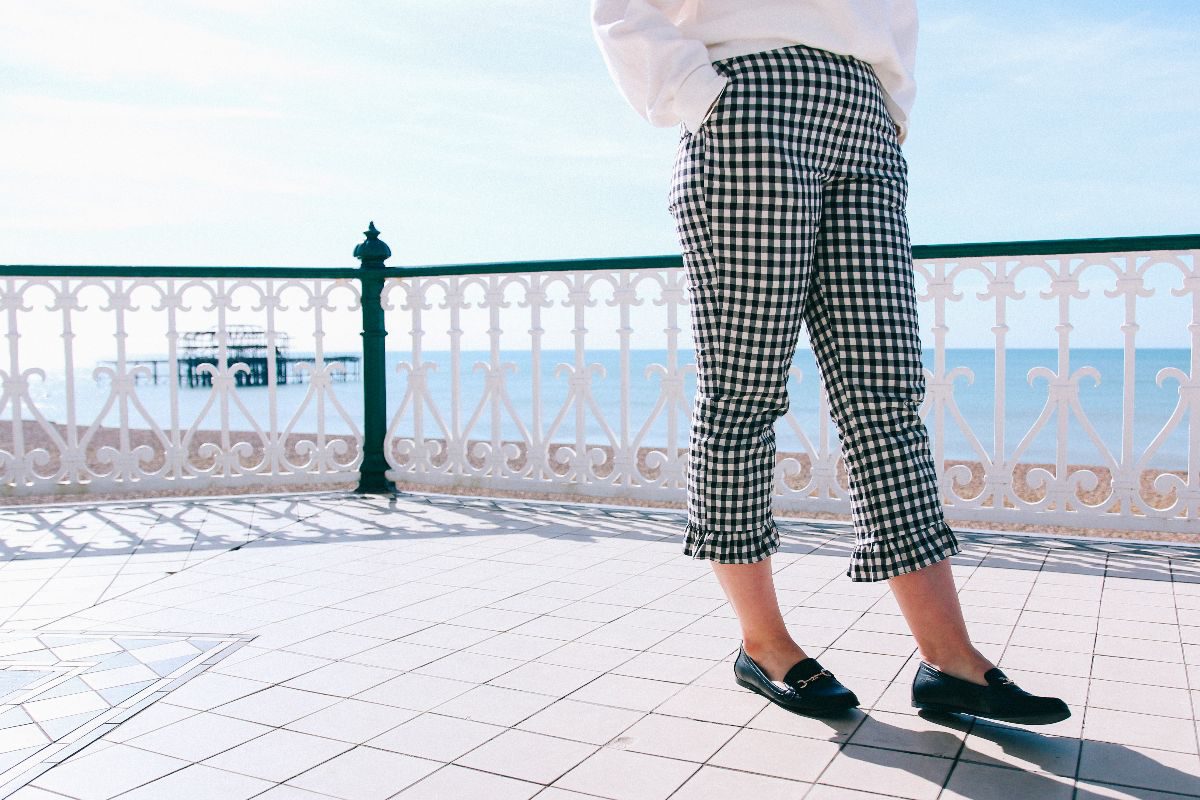 ---
-Shop The Look-
---