We've been living in our flat for just over four months now and things are finally, kinda, sorta, coming together… I still find the thought of having my very own office a little crazy and every day I get excited at the thought of sitting down at my desk. I just feel so bloody lucky to have a spot of my own, that I can use solely for work and only work. I used to find it soso hard going from working from my lounge to having friends over, to eating dinner and then to watching a film all whilst sitting in exactly the same spot….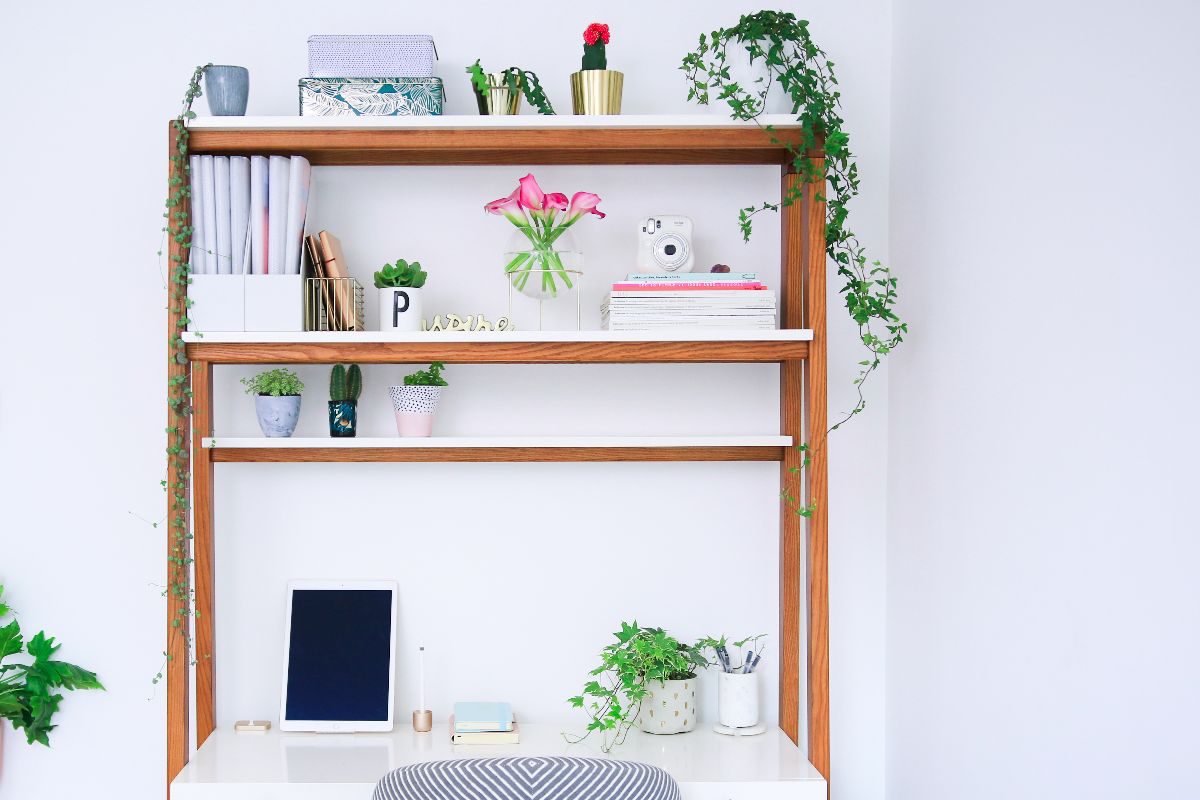 I think maybe that's why, now I do have my own space, I've really taken the time to think about what I want it to exist as. It obviously has to be practical, be able to hold everything that I need, but whilst also being a space that I'm excited to work in everyday….
So, although it's definitely getting there – there's still a couple of bits to finish! I thought it would be nice to show a lil sneak peek of my desk area, the place where my butt is firmly sat for most of the day…!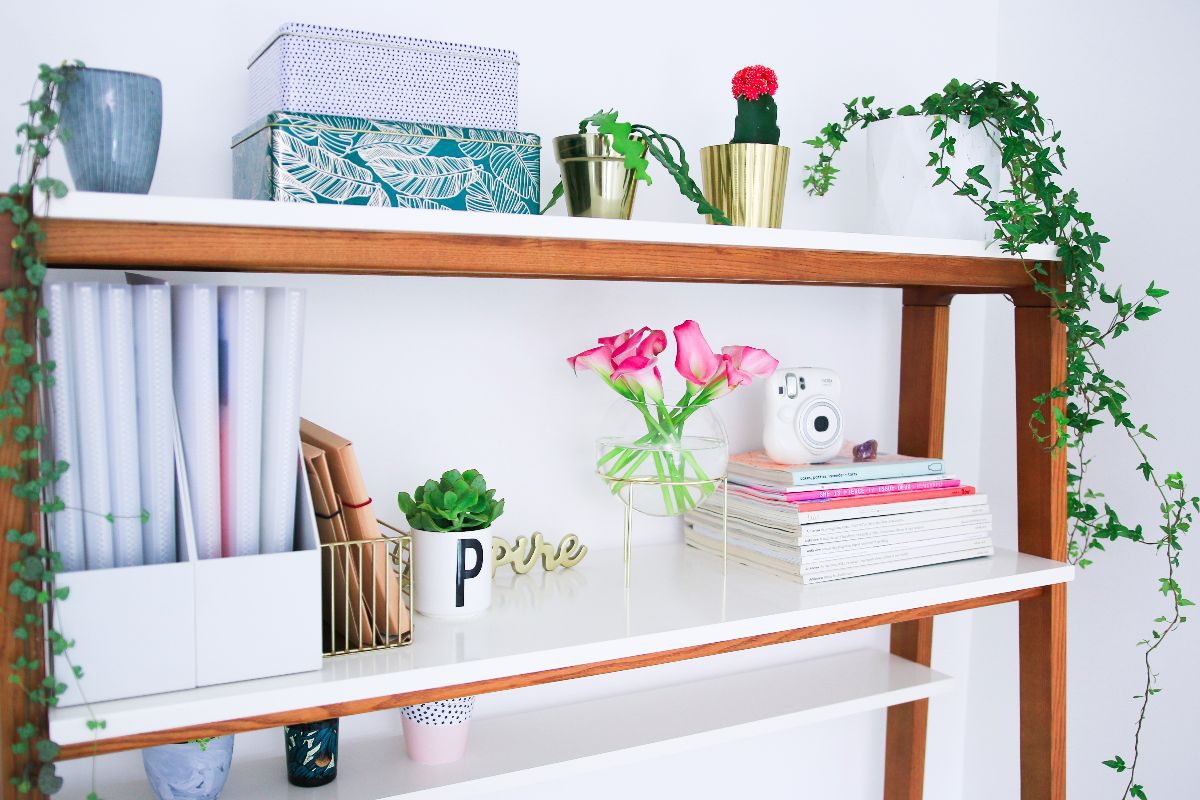 I spent a longggg time deciding on a desk…. I'm not exaggerating, it literally kept me up at night… I just so wanted it to feel ~right~ and be a place that I loved… and well, after MUCH deliberating I went with this piece from my faves at West Elm and I'm SO happy I did. Not only does it have a super deep drawer for all the pens and pencils, it also has these lovely shelves which allow me to grow the longest hanging plants and yes, I'm totally aware it's now looking a little like a garden centre, but I absolutely love it.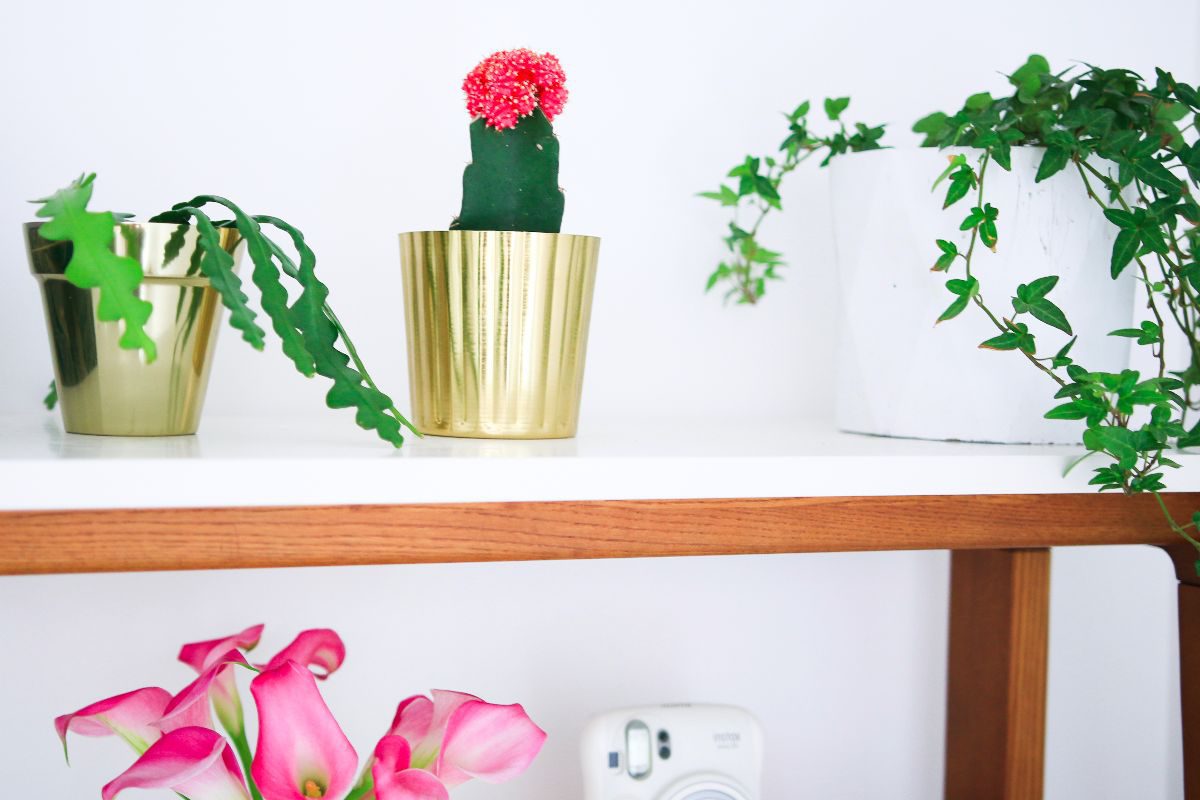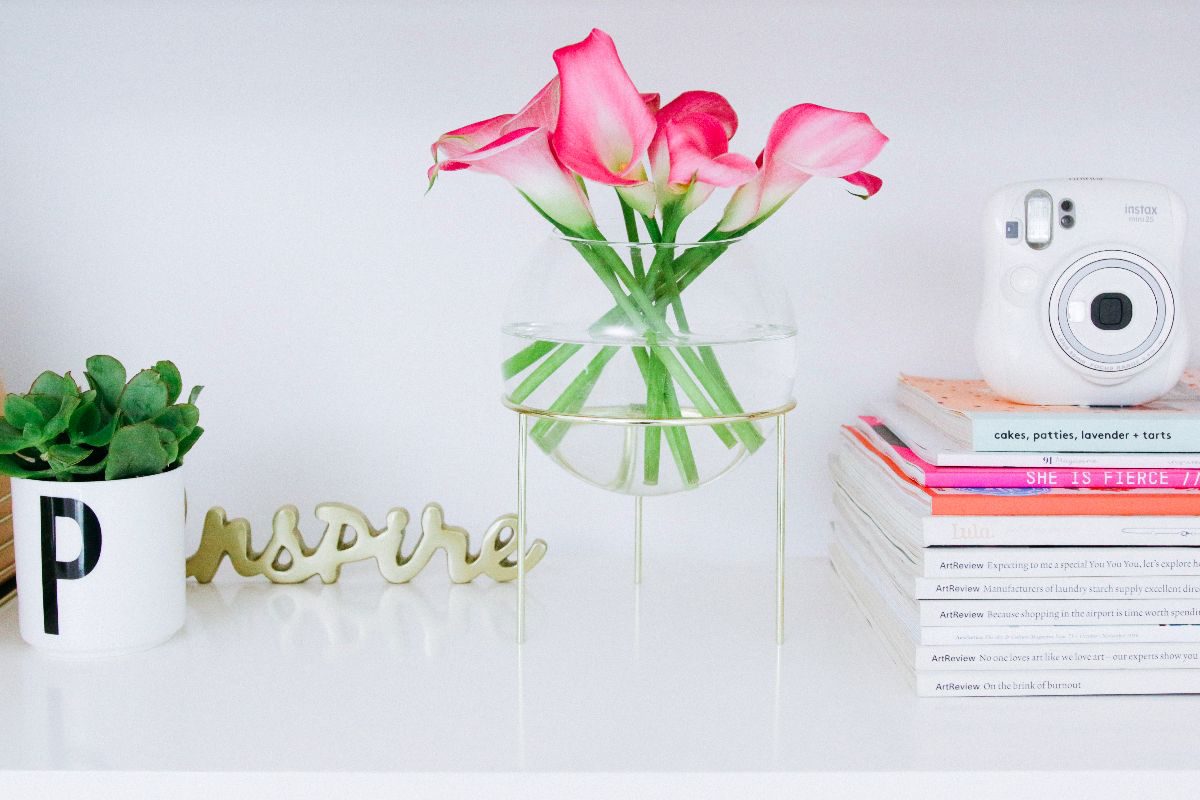 I'm someone who definitely collects "bits" and for once, now, I finally have a space where I can keep them…Whether it's magazines I've read before, but just love looking at over and over again, a new vase that makes me feel alll the feels, or my Instax camera to remind me to be more ~ in the moment ~ I love having an area to place all the things that make me feel good, and inspired.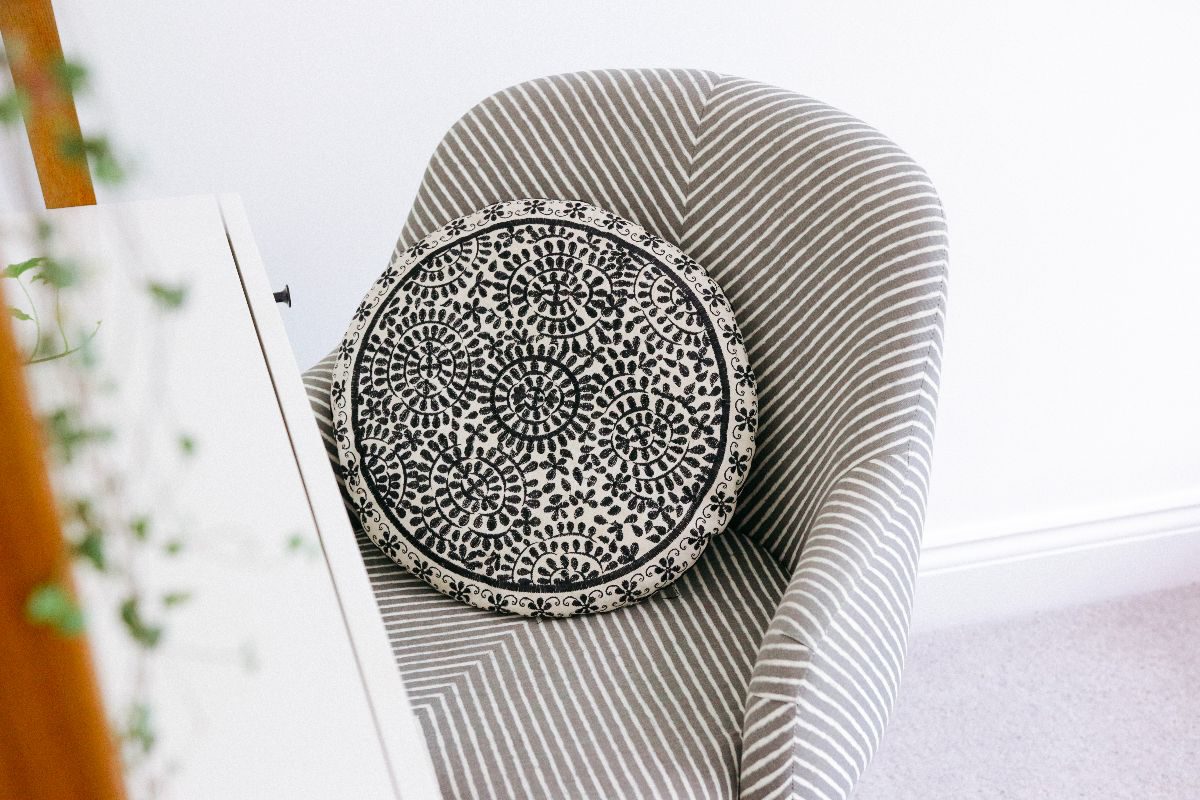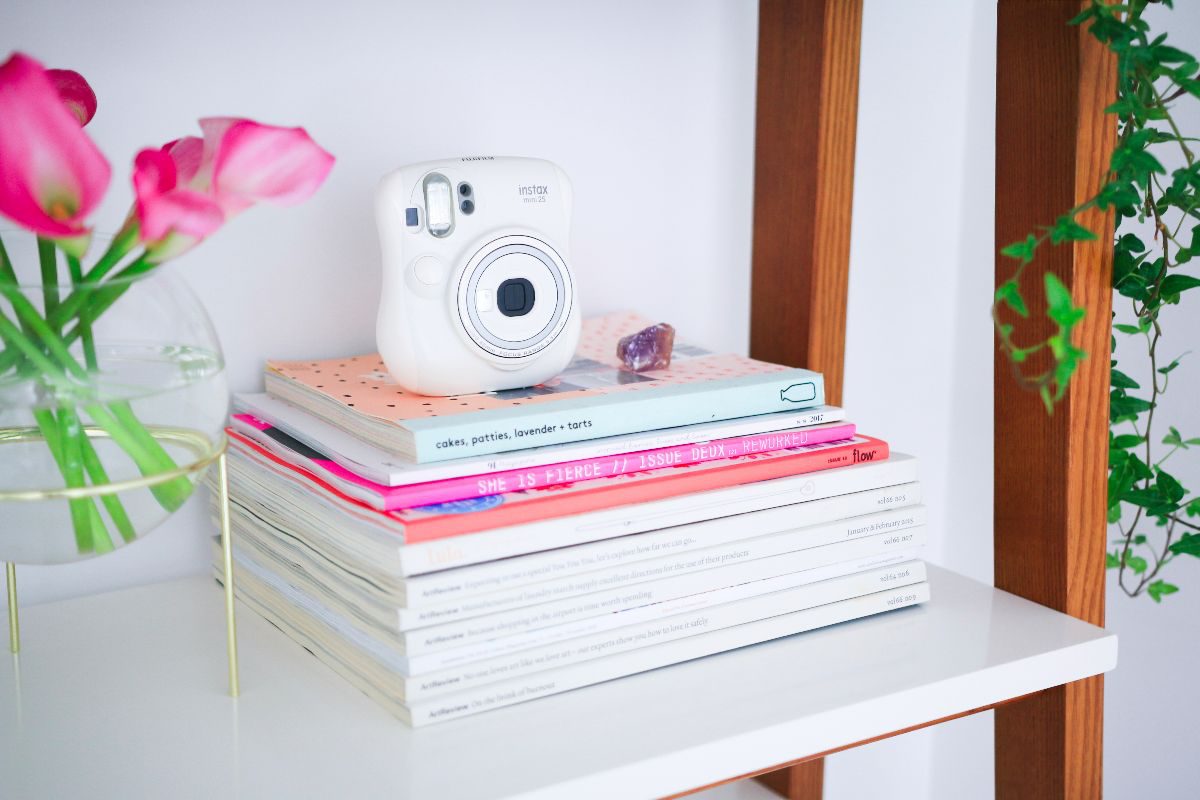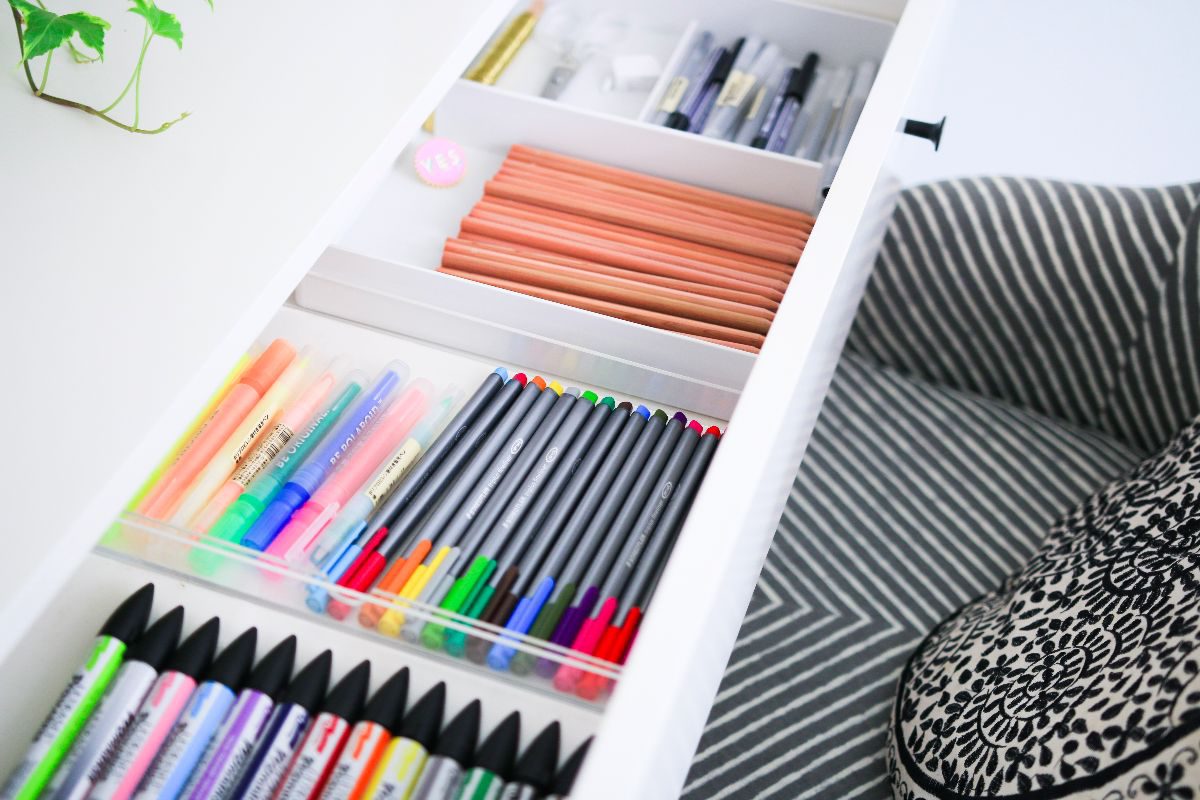 Next on the list is art, we have SO many prints we need to get framed, and I've also got it in my head that I mightttt add some wallpaper to the room, but who knows…! Do you have a space where you can knuckle down and get to work? If so, what are your must-haves for a inspring, yet practical zone?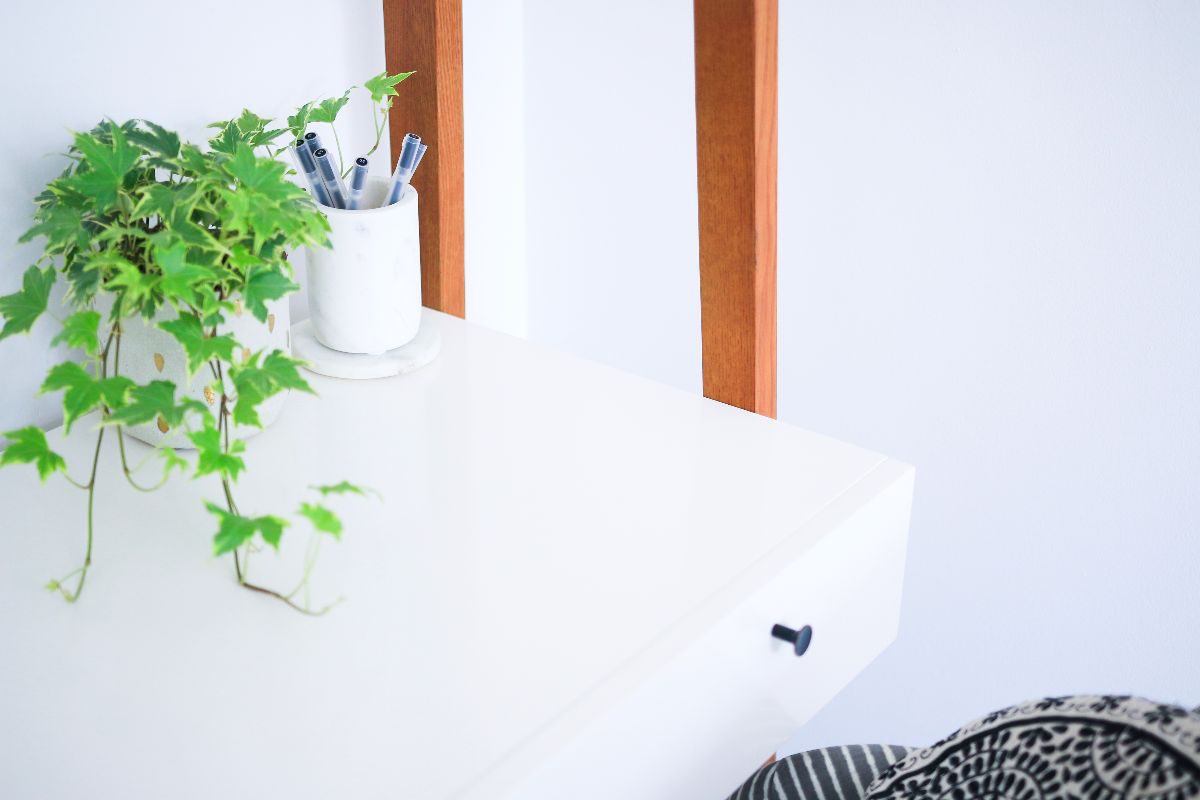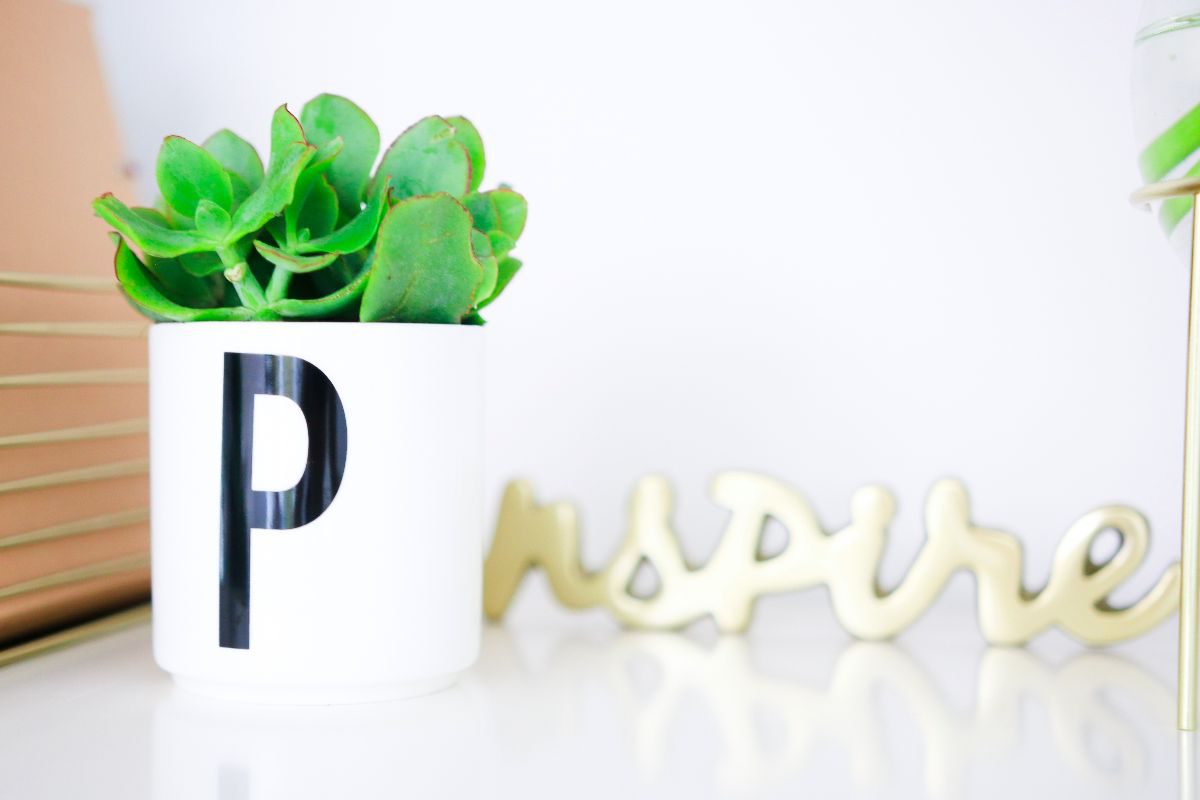 ---
-Shop The Look-
---