Hello and welcome to my favourite room in our flat, our bedroom. Now to begin this post I've got to rewind a little…. back to last year when my bedroom was barely a bedroom at all. Working from home can be incredibly tricky to get your head around when trying to split your living space into "work" and "chill" zones and boundaries to separate off where you've promised yourself you wouldn't spend late nights working can easily be broken….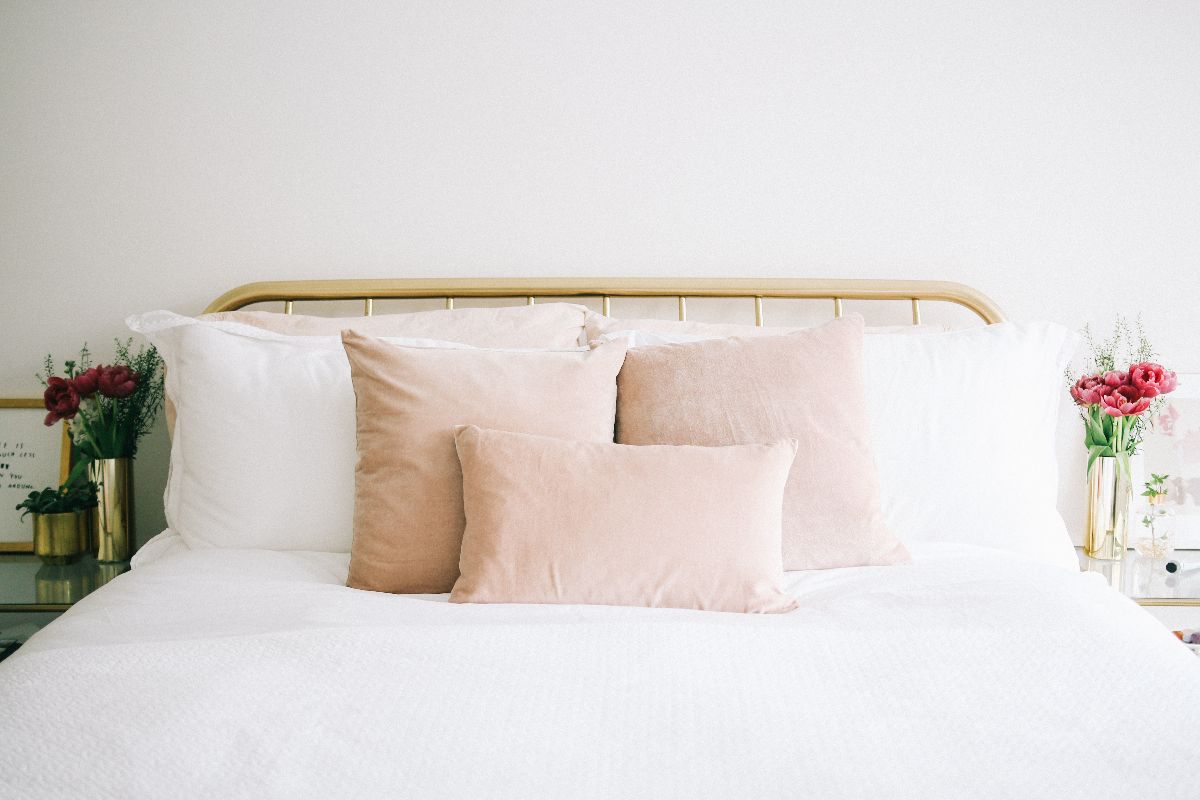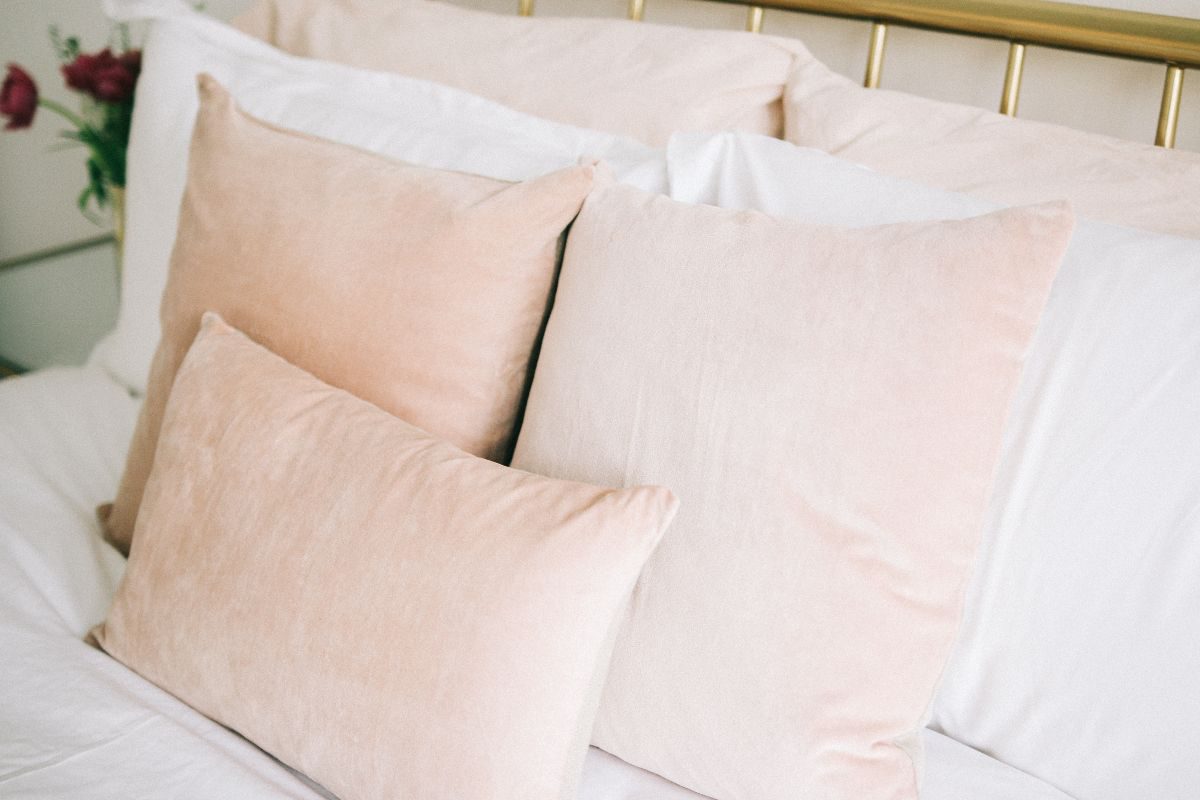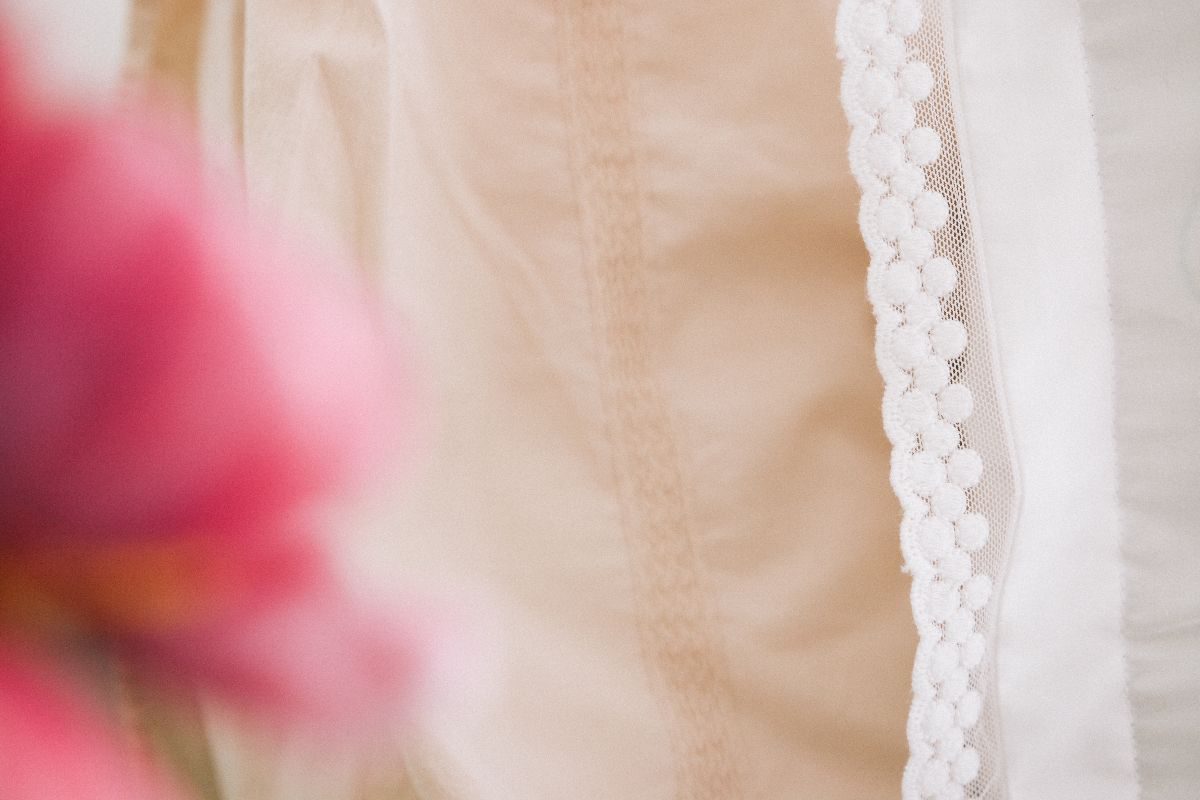 My bedroom was not only a place for sleep but also work – it was SO easy to "quickly respond to a couple of emails" in the morning, finish writing that "last paragraph" in bed in the evening and "oh ya know what, why not just eat lunch whilst watching a 'lil Netflix on ma bed in the afternoon" … You see what I'm getting at here…. So, unsurprisingly, when it came to ZzzZ time I would find it SO hard to just ~switch off~. Well, no more.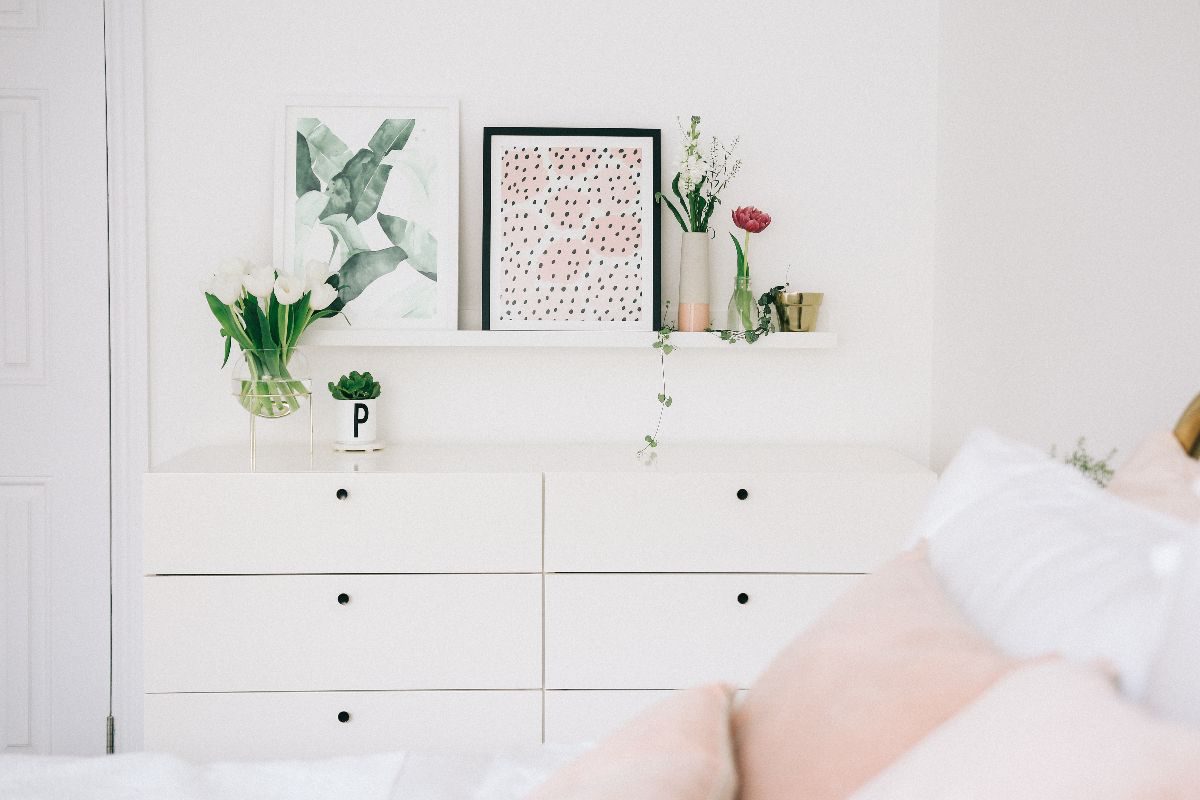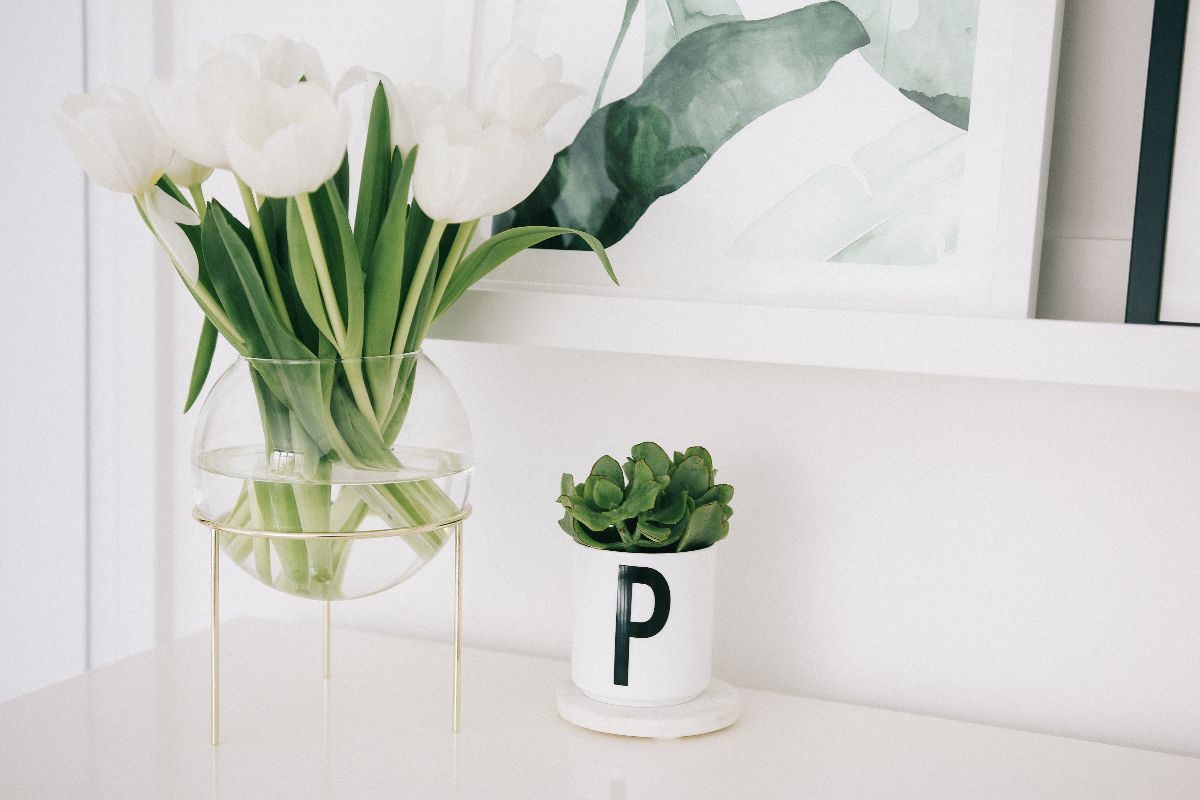 So, the minute we moved into our new flat I promised myself one thing, that I would create a space that was purely, and solely, dedicated to sleep and JUST sleep. So here we have our kinda, almost there, bedroom space. And I cannot tell you what a difference it's made.
Investing time into picking out the right pieces was SO important for me, making sure we loved every single corner. So, I thought I'd chat through a couple of my favourite places I visited to create our dream sleep//chill//realxxxxation space.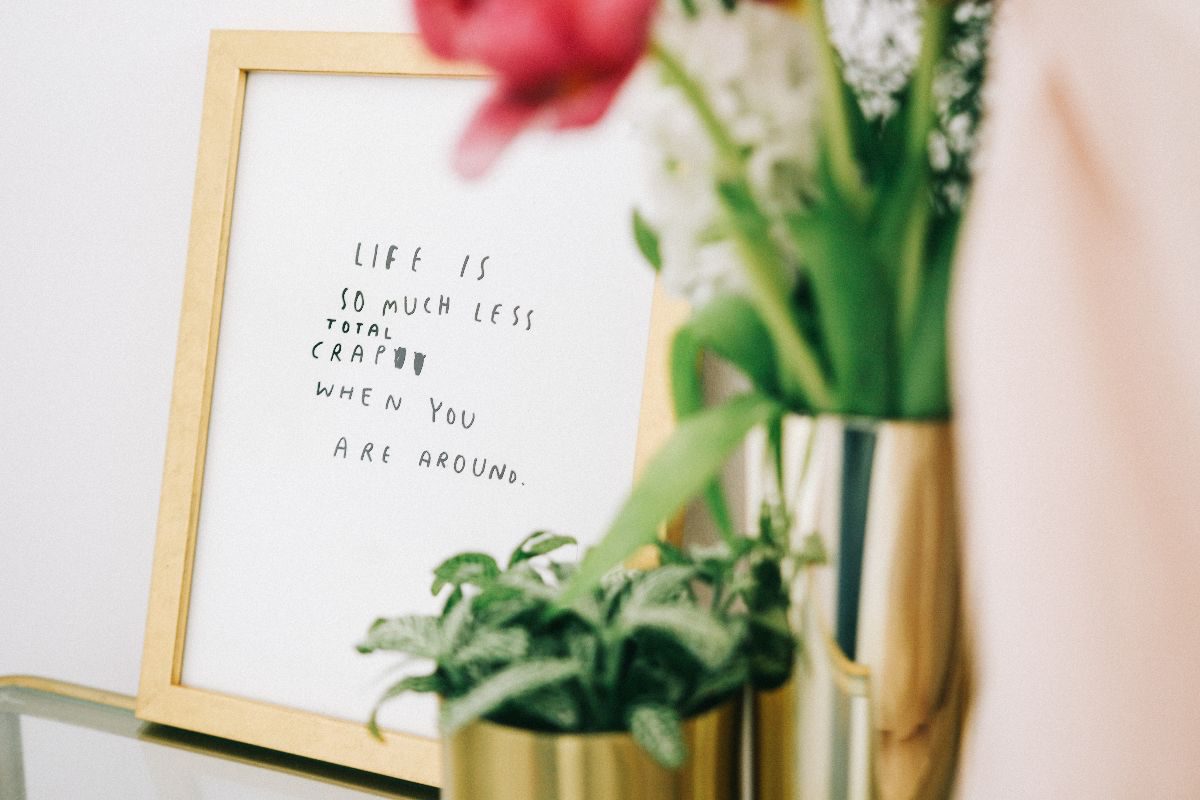 Obviously because we're talking bedroom, I've gotta start with the bedding…. And I've firstly got to say I've been SO excited to talk to you about this brand, like crazy excited. Christy does everything from sheets to duvet covers, beautiful cushions to throws … seriously the list goes on and on and although I wish I could introduce you to every collection of theirs I thought, for now, I'd just mention a couple of my favourite picks…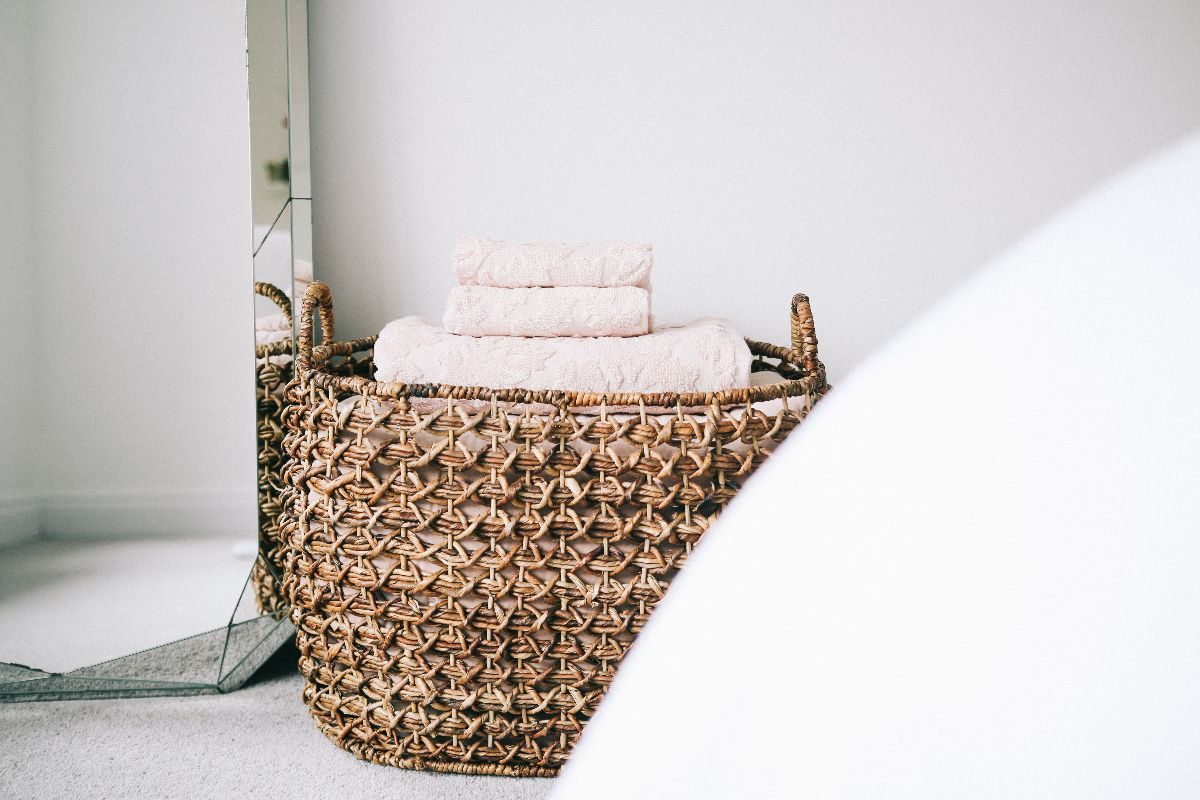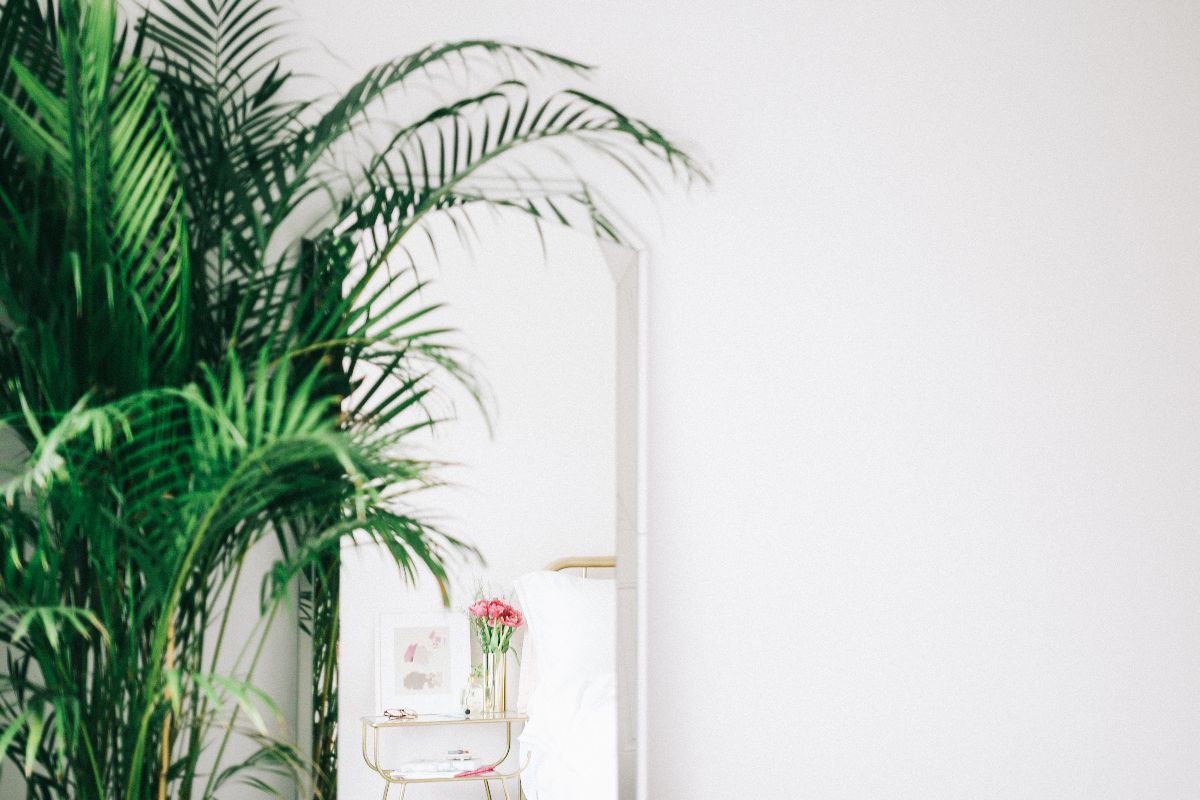 They're all about quality, attention to detail and although, yes, I've bought some lovely bedding in the past, I can honestly say nothing I've ever owned has felt this luxurious, insanely soft and just friggin beautiful to look at. I mean, seriously, the textures, tones, and touch of their fabrics are beyond beaut.
This white set is from their "Penny" collection and is definitely my favourite so far – I mean just ~look~ at that detail, let's just say at twenty-six I never imagined I'd be swooning over a bed sheet quite this much… The set's actually discounted at the moment (!!) I'll link it >>here<< if you fancy a peek.
Other pieces I've been loving are these dusty pink cushions from the Jaipur collection. They're the perfect touch of colour when going for a plainer bedding and, who am I kidding, just LOOK at that colour, it's perfection…
And lastly this throw. I love a throw and Christy has some absolute beauties. It's the perfect "final touch" and makes me feel a 'lil like I'm staying in a fancy hotel every night when I go to bed…#winning.
You can shop all of these pieces >> here << AND get 10% off with the code "Poppy10" woohoo!!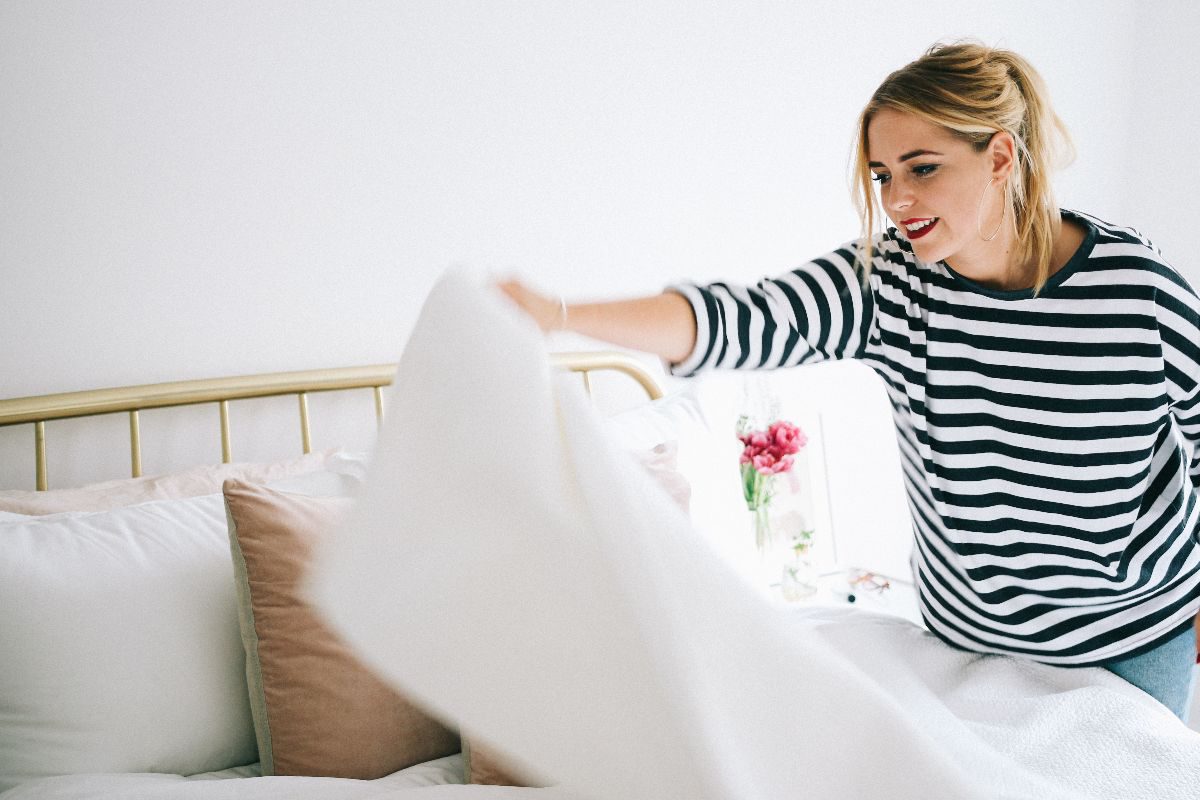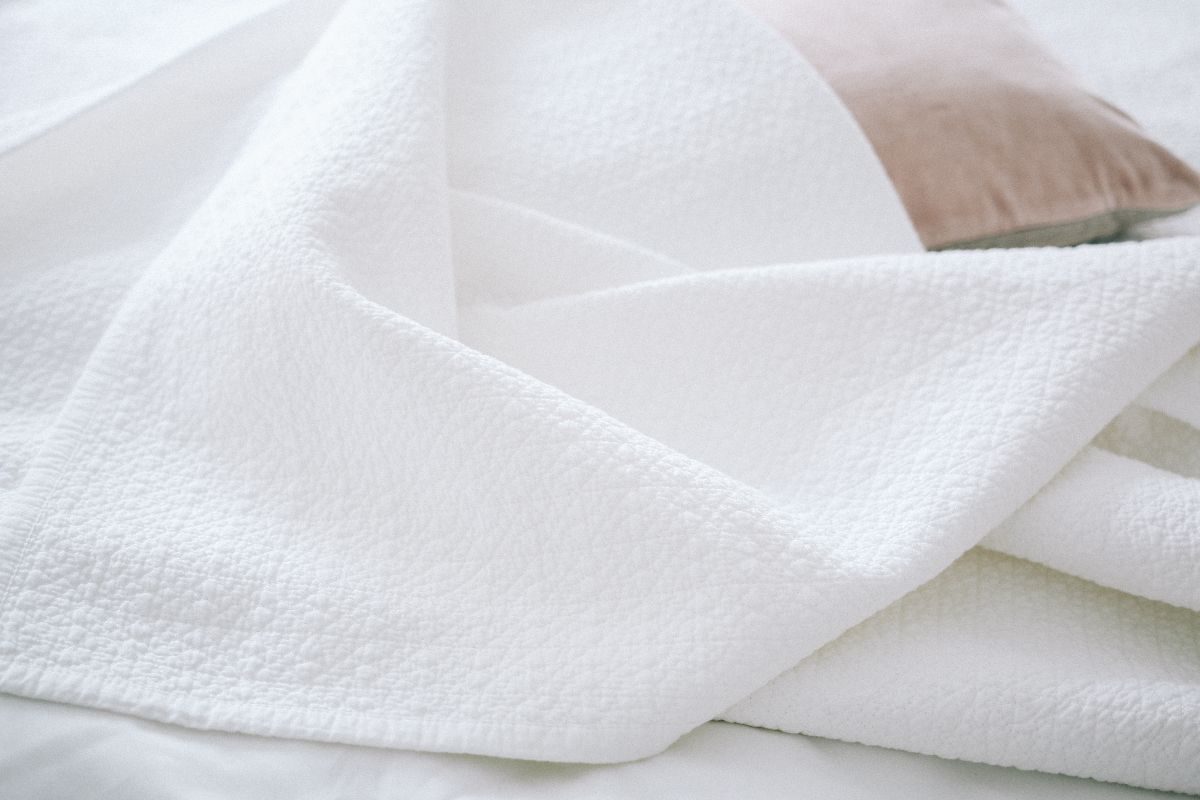 Another piece we searched high and low for was our bed from >> Made <<, it's one of my favourite pieces of furniture we own and I'm SO happy with how it ties in with our gold-ish theme throughout the flat!
Our bedside tables are another gold favourite of mine which we found in 'West Elm' alongside our sideboard and full-length mirror. You'll all know ~just~ how much I love these guys by now –  they really are just the best place to go for beautiful classic furniture but with a 'lil twist. They just get it ~so~ right.
As for all the extra 'lil bits, we bought them from a mixture of places including Urban Outfitters – the vase, H&M – the bedside vases, TK Maxx – the storage basket.
---
SO, there we have it, my mini bedroom tour. I hoped you enjoyed reading it as much as I did showing you around! What's your favourite room in your space?