Sometimes my skin can just feel stressed. Tense and stressed and just no. So when I don't have a face mask to hand, or actually even sometimes when I do but fancy a bit more of a DIY feeling, I head to the fridge. Usually there is something which I can play around with and make work. This week my neighbours lavender was staring at me just asking to be used, so I've gone for a yoghurt and honey mix with fresh lavender. Now I'm no dermatologist but after using this combo multiple time it leaves your skin feeling super soft, refreshed and relaxed. I have super sensitive skin, so I would always say test whatever you are using, even with natural products, on a patch of your skin beforehand.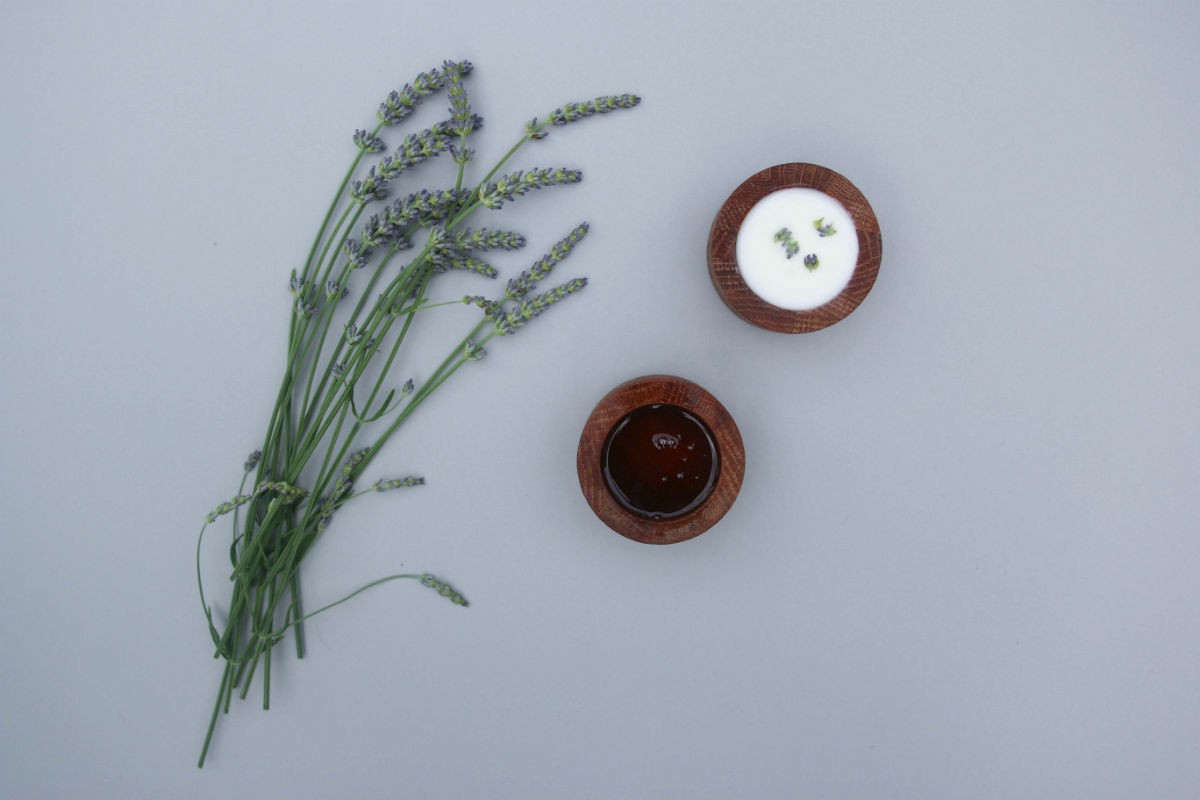 You will need
:
2 tsp of heaped natural yoghurt
1 tsp of honey
A small handful of fresh lavender
Mix it up: 
Give everything a good mix together, making sure that the mask is the right consistency to sit well on your skin!
---
Lets do this:
Step one: Make sure your face and neck are super clean.
Step two: Smooth onto the skin and leave for ten'ish minutes.
Step three: Wash away with warm water.
Have a beautiful pamper evening and enjoy!.