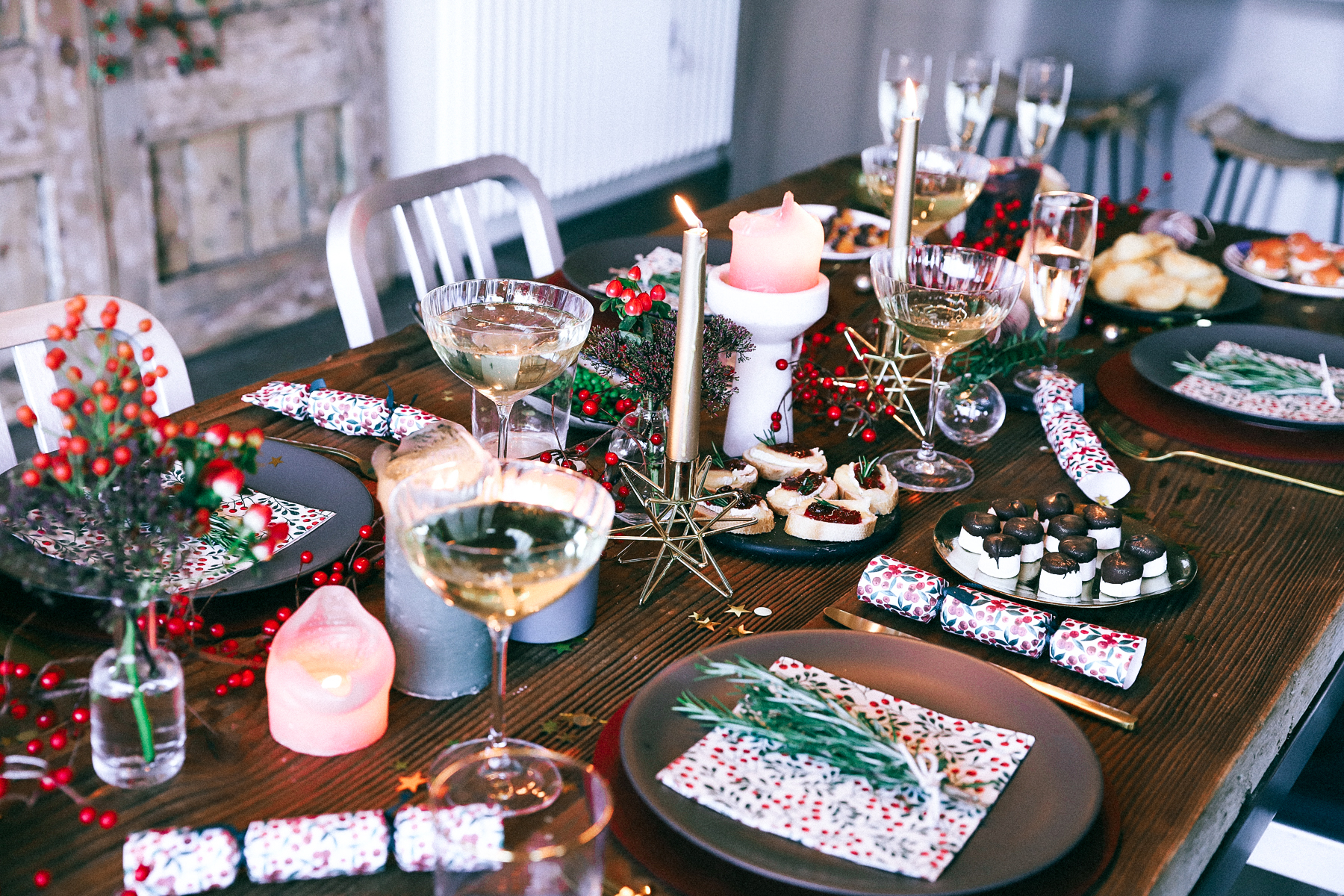 Happy Friday!! We're putting the recipes aside for todays post and instead talking about the Christmas table itself! Whether you love things OTT or super sleek and simple, I've planned out a couple of tips & tricks I that I've found helpful for hosting at this time of year. Whether it's dinner with your mates or a lunch with the in-laws, I hope this will give you some ideas to help along the way! & if you have any of your own I'd love to hear them! Happy table laying bebs!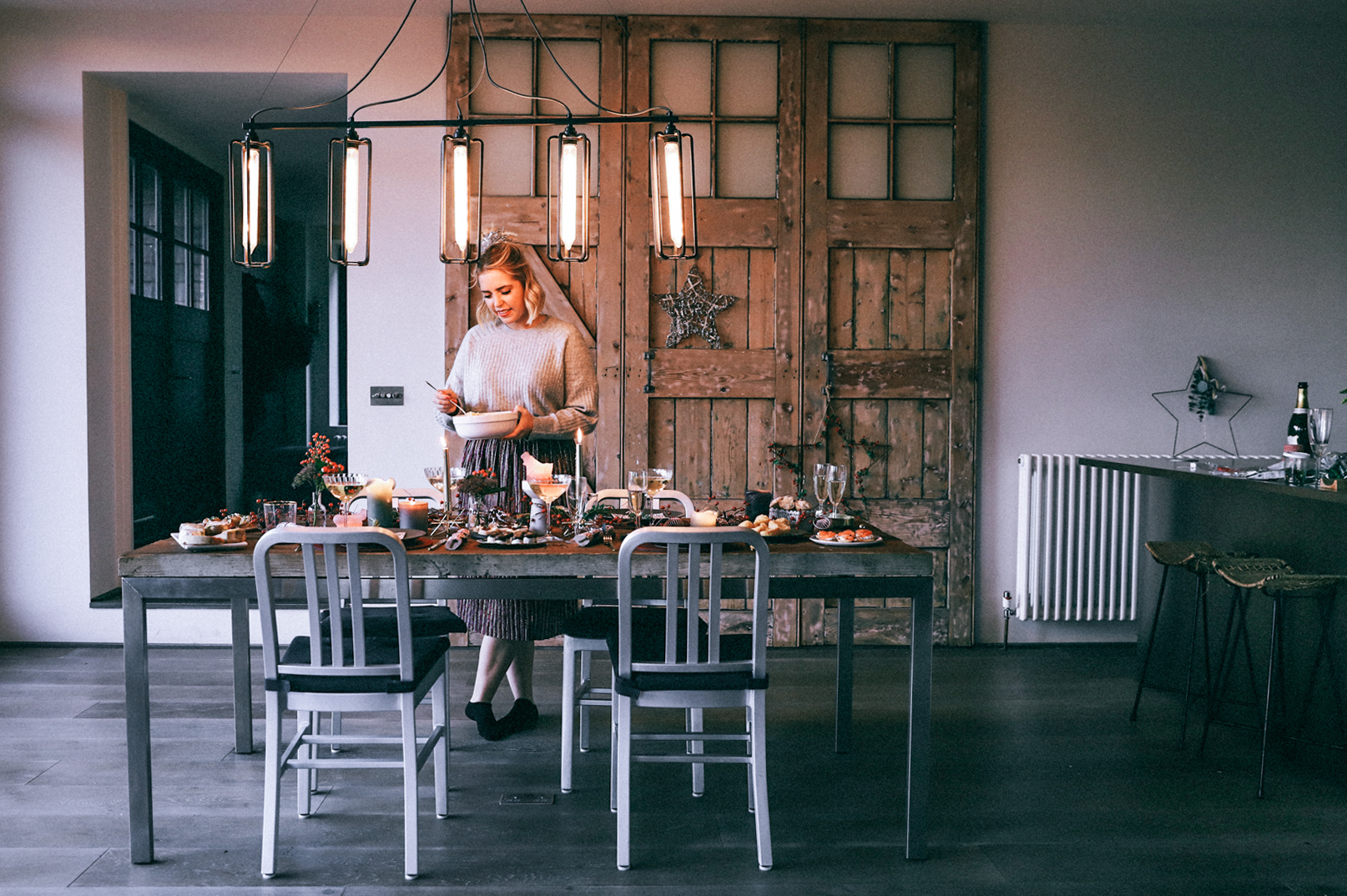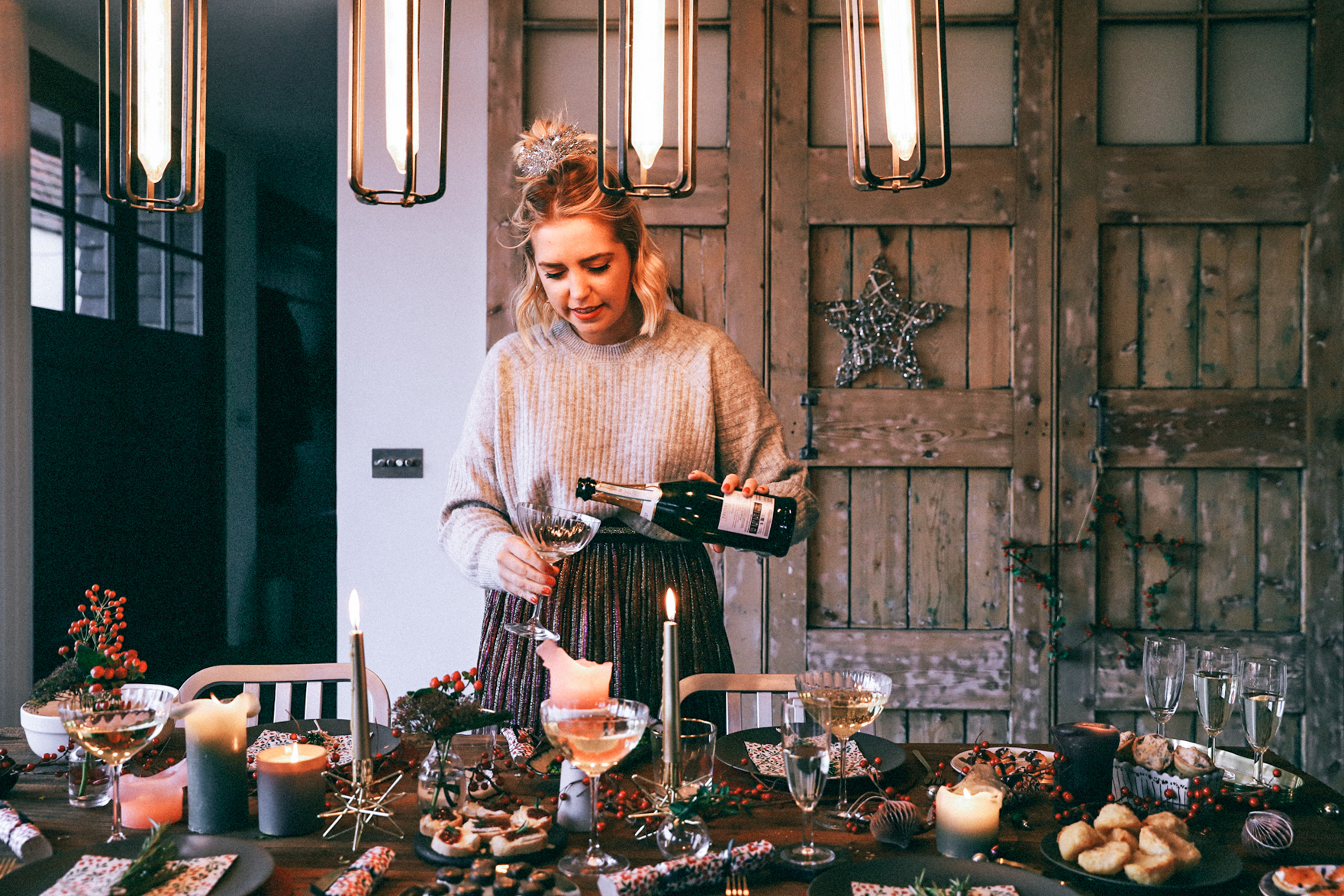 Plan Ya Look.
Firstly ya gotta know what kinda look you're going for. How OTT you want the table setting to feel and what colours//style you think are going to work best in your home. It doesn't need to be anything drastic or fancy. It could literally be anything from buying some new candles or jazzing up some old ones, deciding to go with a whole colour theme this year or actually no theme at all! Whatever floats ya boat! But having a short and simple idea of what you're planning will save time and money when working out what you might need to buy!
Know Where To Shop.
If you're looking to buy something new then it's always handy to do a bit of research first into where's selling what and for what price. No-one wants to be over spending, especially at this time of year! H&M home is a great place to start. It has the most gorgeous selection of Christmas bits this year and everything is super reasonable. All of the plates, gold cutlery & paper decs in these pics are from there! Another of my faves is Next. I love Next all year round, but especially at Christmas! They're perfect for adding those extra touches, from candles to cocktaill glasses their homeware is top notch!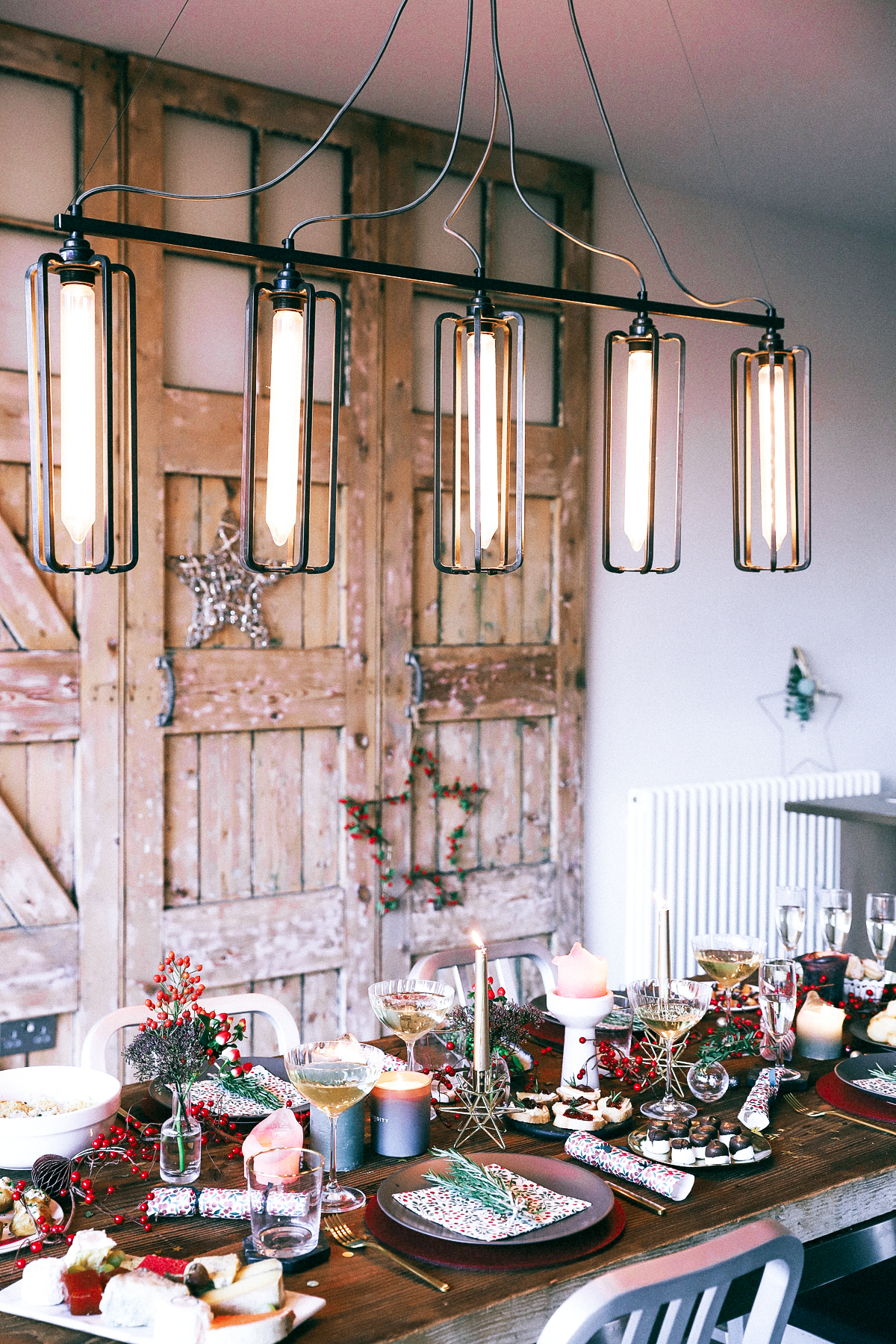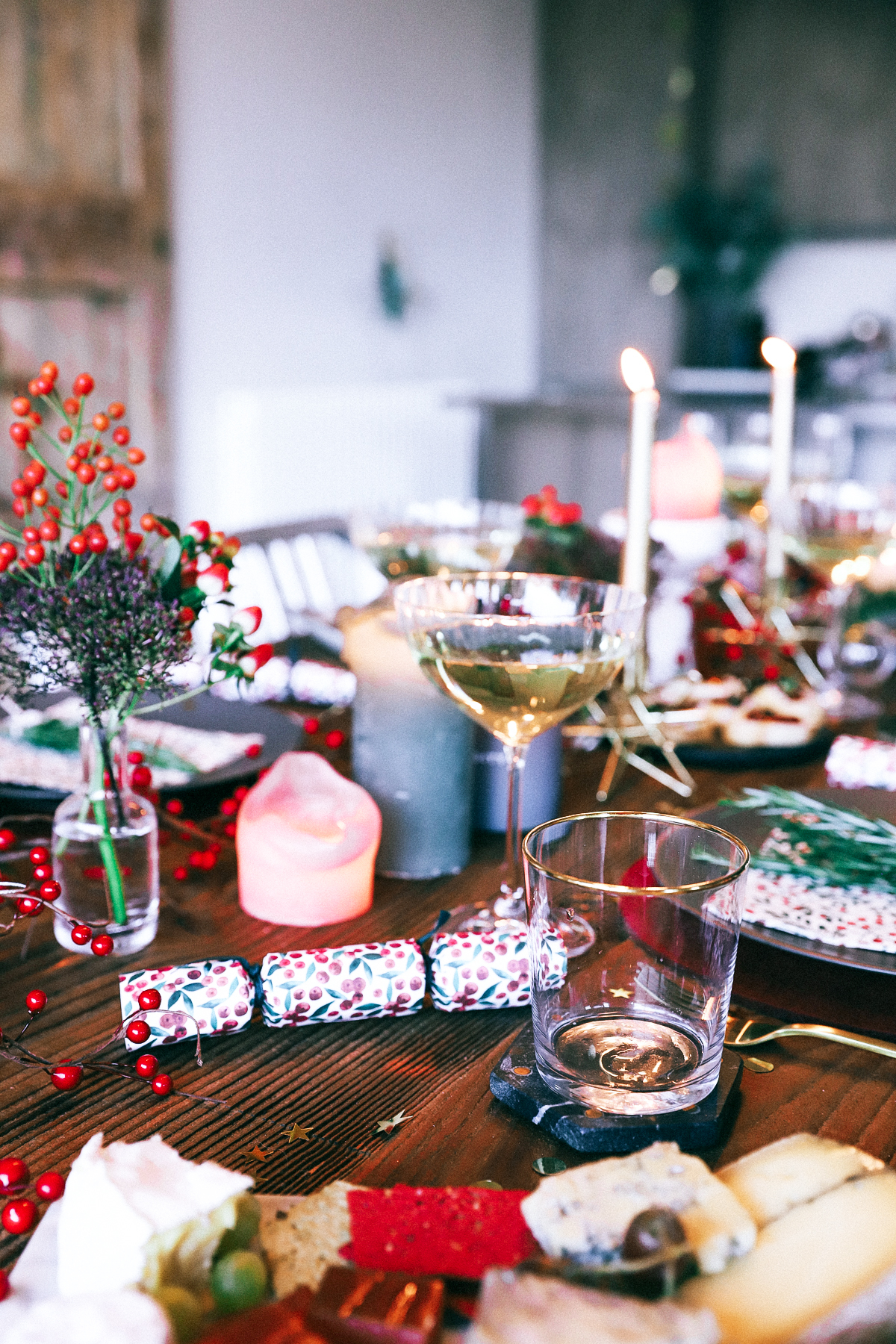 Use What You Can.
Every year I forget just how many sparkly objects I bought the year before and am always pleasantly surprised with what we already own. It might take fishing them out of the cupboard you only adventure into once a year, but it's always worth it! I usually try and take what we already own and then add touches to make everything somehow feel different to the year before. It could literally be adding some gold confetti stars to your table instead of last years silver, picking up some new napkins or ya know, go crazy and buy a new tablecloth and some snazzy wine glasses! You really can go as simple or as OTT as you like, but remember what's lurking in the Christmas cupboard first!
DIY Where You Can.
I love me a bit of DIY & although I'm no good at the big ol' furniture type I'm kinda okay at the smaller simpler kind. Whether it's tying some string around your wine glasses, making an 'at home' wreath or, ya know, adding some extra touches with some rosemary and string like I have here! There will always be elements that you can add with just the bits and bobs around your home!
Be OTT.
When it comes to putting it all together I personally think there's no such things as too OTT. I love going all out, layering everything from your basic crackers to throwing ball baubles into the mix, some party confetti, greenery, tinsel – you name it, why not add it! Christmas is only once a year so have fun with it, don't over think and use all that you have! Yasss!