Last year we decided to host our first cheese & wine evening. We had all our pals come over for an eve of trying all the cheese whilst getting pissed enough that we decided to re decorate the Christmas tree at three in the morning… It was fabulousssss.
Let's just say it's started a bit of a tradition and as we get ready to go away for the weekend to do another #DIY tasting, I thought it would be the perfect opportunity to shout out a couple of tips I found helpful when trying to create the #perfect evening of cheese dreamzzz.
The great thing about cheese boards is that they can literally consist of a slice of Tesco's brie and some grapes with a mate or become a full-on evening of cheese trying heaven alongside all the snazzy extras such as quince, crackers and truffle honey. It really is up to you how crazy you wanna go.
In this post though, I'm gonna chat you through my ideal cheese set up, so don't feel like you have to go as OTT as this, it's more just to show the basics alongside a couple of tips & tricks.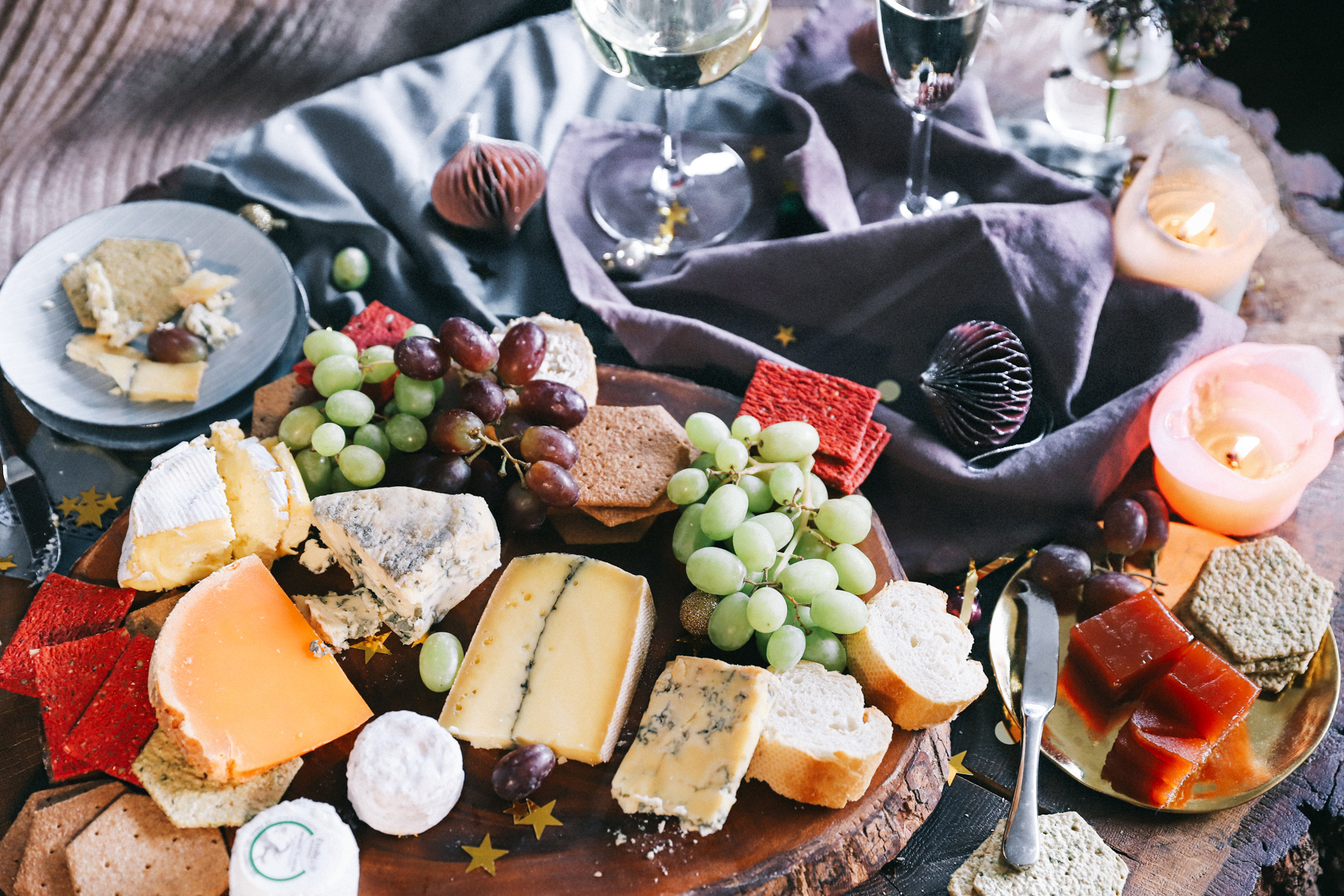 Have A Plan.
Okay, I get it. It sounds crazy but if you're gonna go "all out" you gotta start by hashing out a cheese plan… I usually have an idea of what types of cheese I wanna go for, whether it's a little or a lot, thinking ahead means less time spent staring at the counter aimlessly when adventuring out to buy everything and more time to try all the tasters. Think soft, hard, blue, brined, goats, cheddar. Okay, as you can probs tell I'm no expert, but really it's all about getting a real mixture to try. I mean, no-one wants a whole board of blue so mix things up, try something new!
Know Where To Shop.
As we're serious cheese lovers we usually head to our local cheese shop if planning a big ol' cheese feast. We love how much time and detail they put into talking us through creating the perfect cheese board and I would 100% recommend doing the same if you're after something a 'lil bit special, butttt that being said, once you know your stuff it's much easier to know what you're after in the supermarket aisles too. It just takes a 'lil research and knowing how much ££ you wanna spend and then voila, cheese4lyf.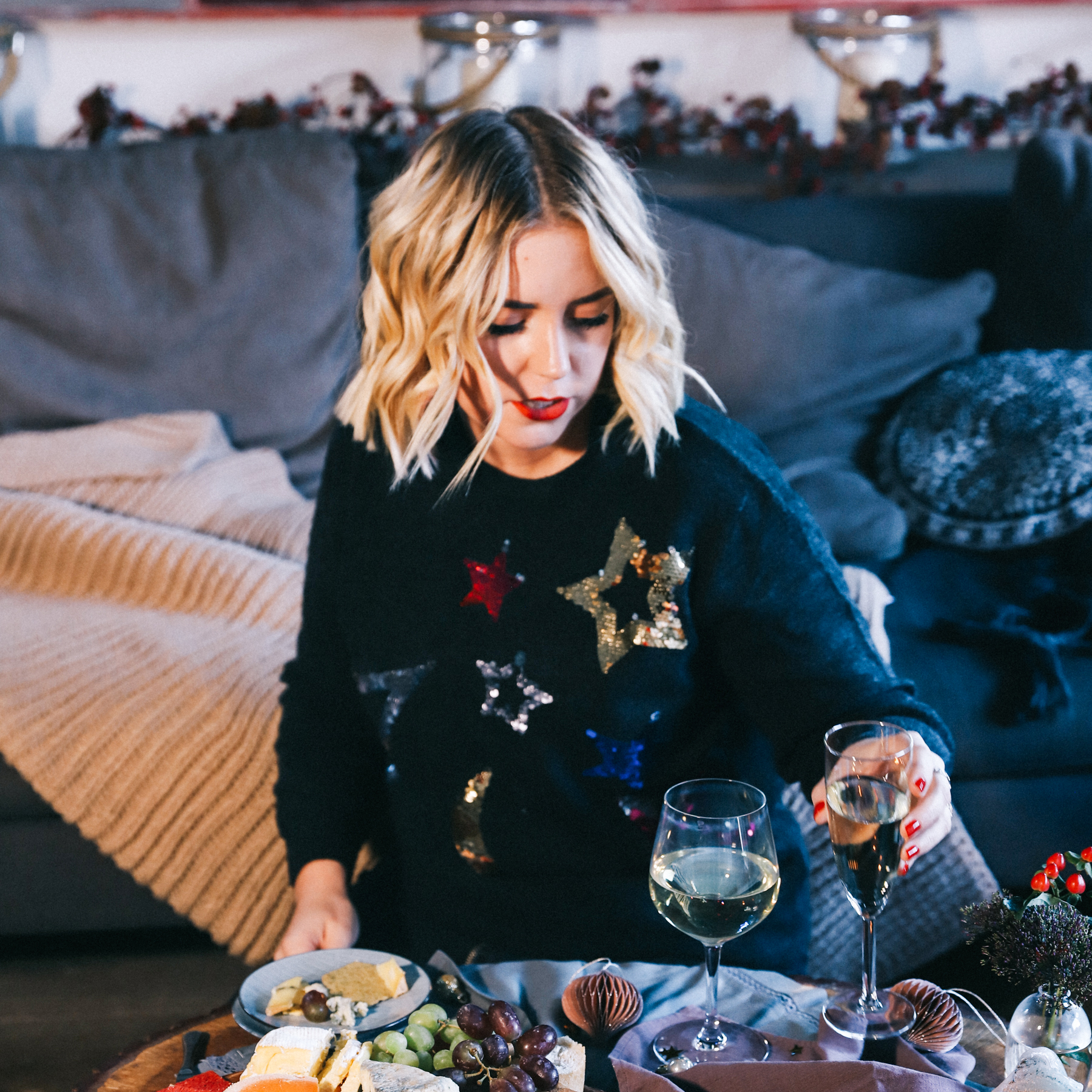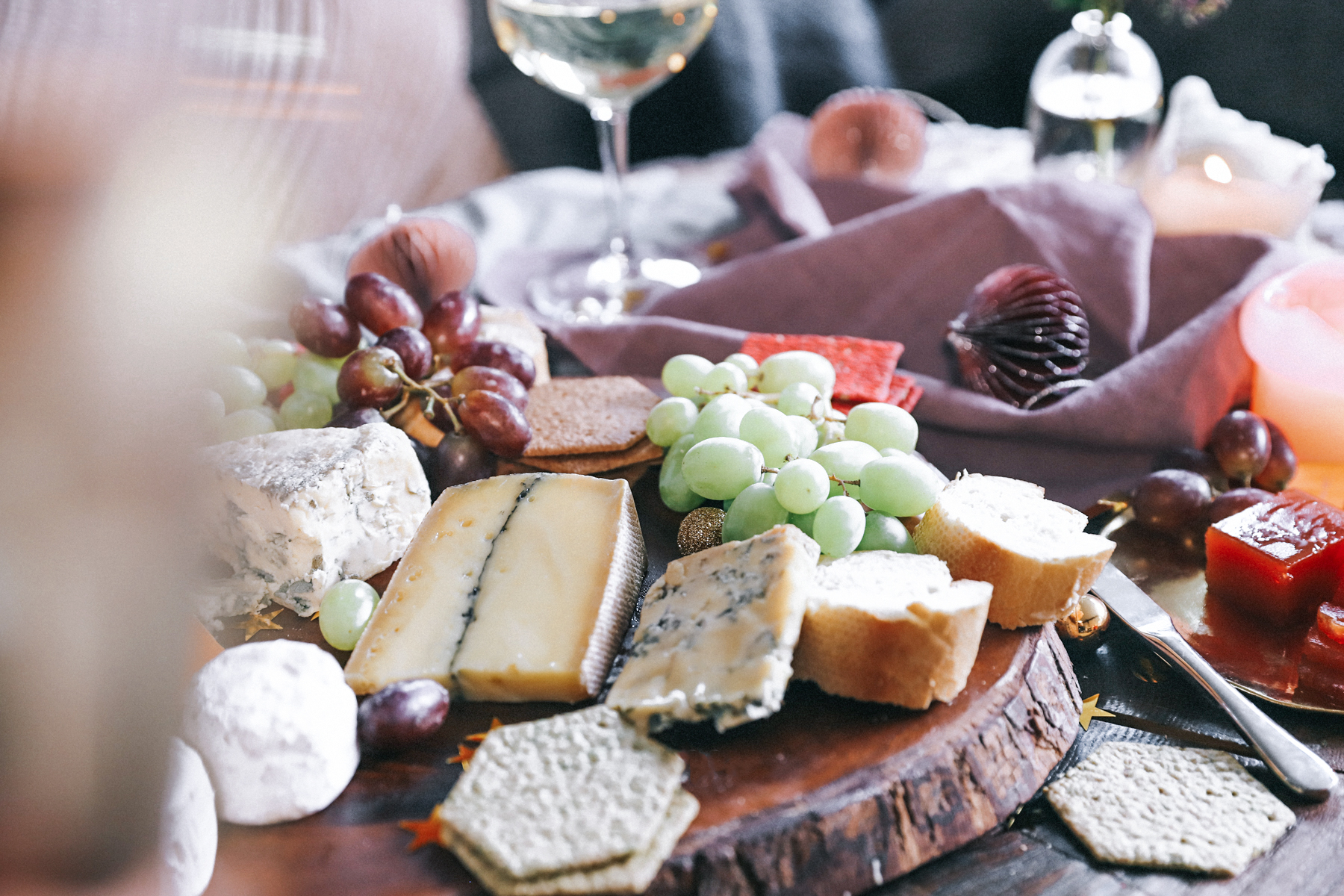 Plan your Extras.
My fave part. The extras. The grapes, the crackers, the bread, the figs, ohhhh the list could go on & on… but firstly you should know how far you wanna go when buying all the extras as they easily add up! If it's only a couple of friends, maybe some crackers and grapes will do? But if it's a big old wine and cheese tasting night then maybe you might wanna try a little more. Add a couple of figs, some fancy fresh baguettes, you know the drill. Just make sure you have a mini plan of what it is you're after before heading to the shops as we all know how un-listed supermarket visits can end up… #buysitall.
Storing your cheese.
Okay, this sounds super simple right? But different cheeses will need to be stored in different places. Some are best in the fridge and others are definitely not, especially if you go for a stonky melty kind such as a stilton. They're gonna smell, probably a lot… So I usually shop or pick mine up the night before the parytayyy, hence all the prep beforehand. To ensure taste factor is at 100% make sure you know how each cheese should be stored before the big night.
Creating your masterpiece.
Alright alright, masterpiece might be a little over the top but seriously, have some fun! Putting together your cheese platter that dreamzzz are made of is the best bit! Throw ya grapes around, place that cheese elegantly on ya Homesense marble board and enjoy making it looks fancy AF.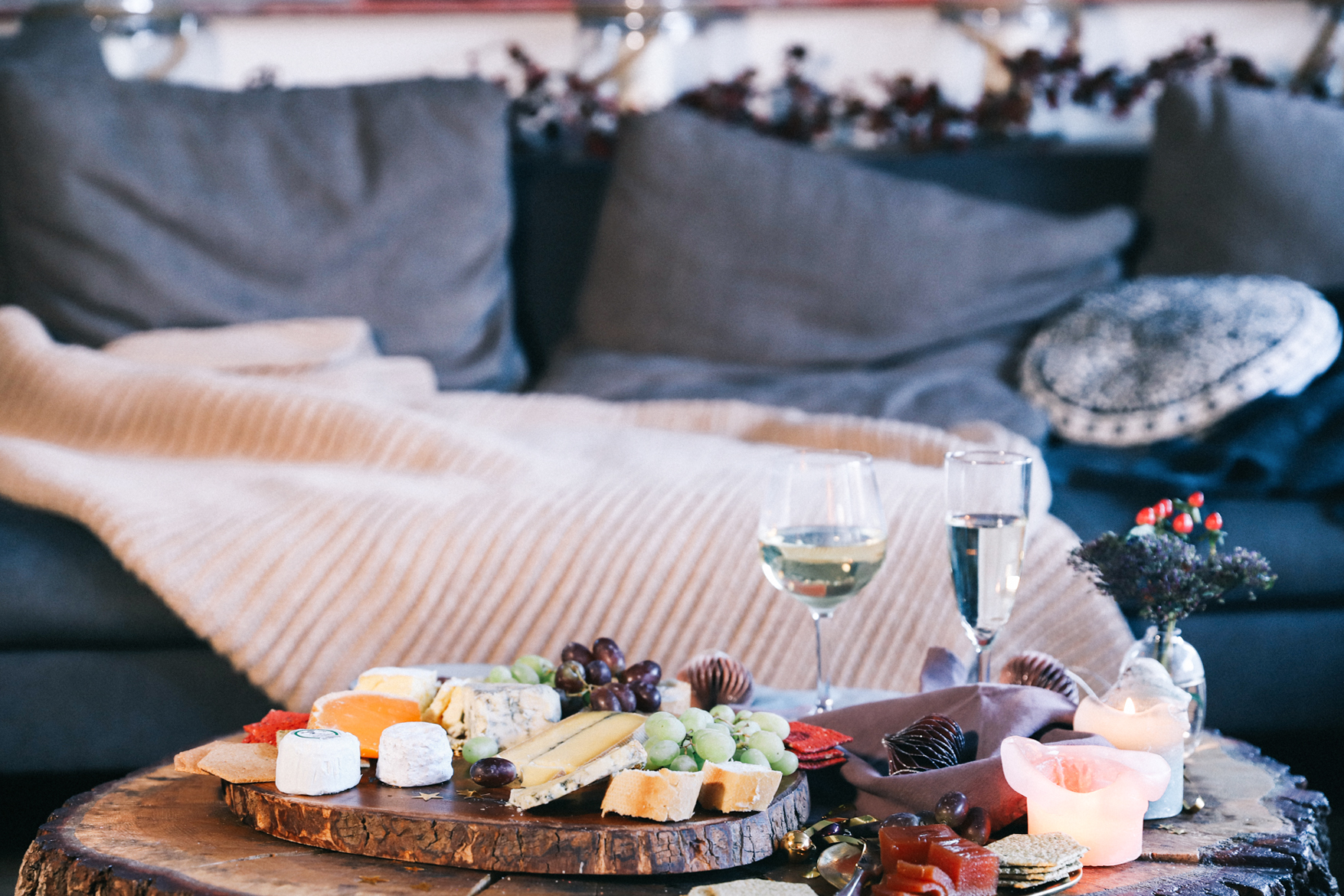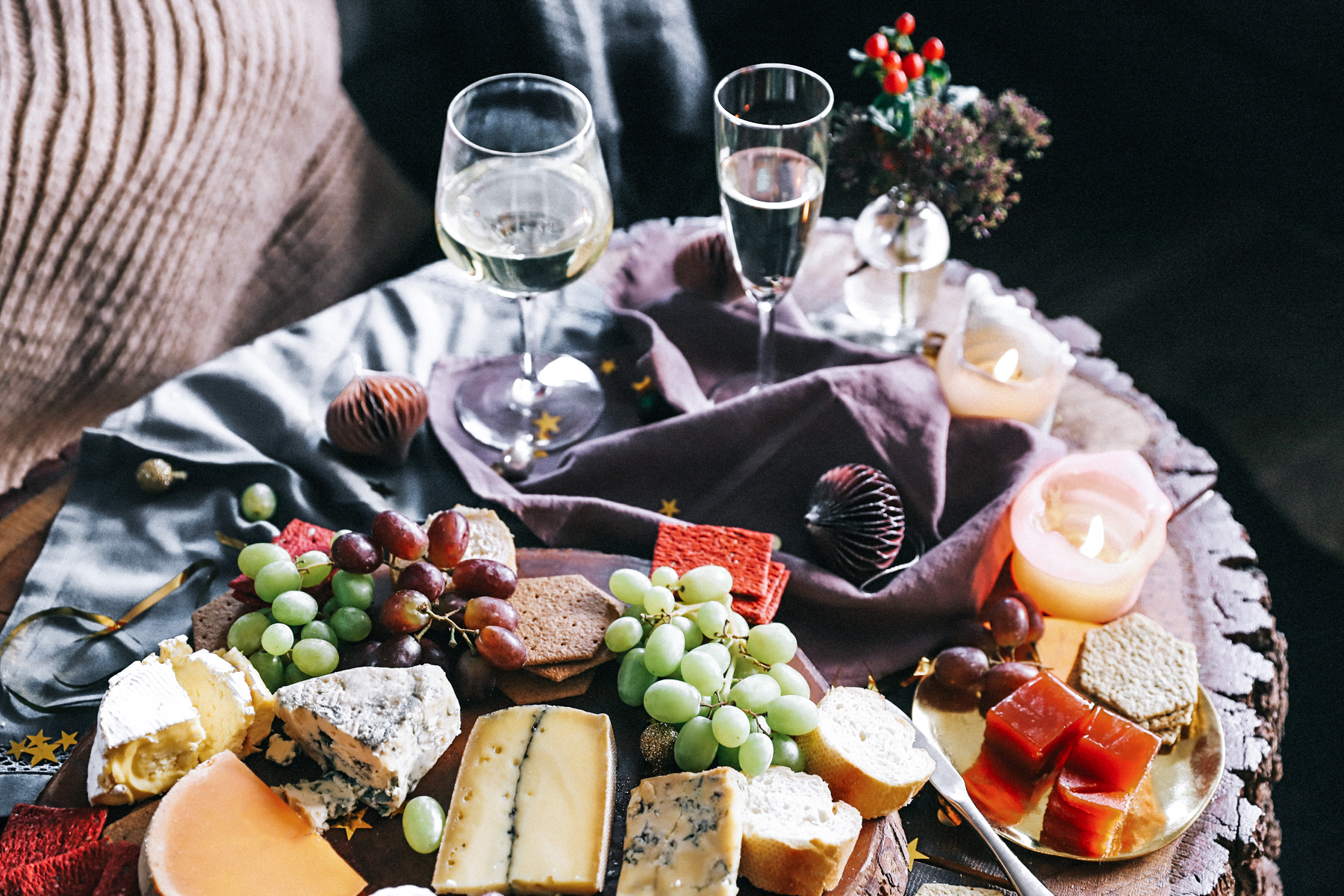 & I think that's it! All my cheese tasting tips to create the perfect cheese board! We're heading away for the weekend along with nineteen (!) friends for a weekend full of Christmas loving and cheese eating and I CANNOTWAIT. Let me know if you've got any Christmas cheese related plans! Hope you loved the post.
♥️🤘🏻🧀