Green Pesto
Pesto is just one of those things which I always have the ingredients for. It is literally the simplest thing to make, yet so damn tasty. I'm a massive fan of having lots of herbs growing (and hopefully not always dying), and basil is definitely one of my go-tos for mostly anything. I thought I'd share a very simple, yet super tasty, green pesto with you all as it one of my absolute favourite things to make!.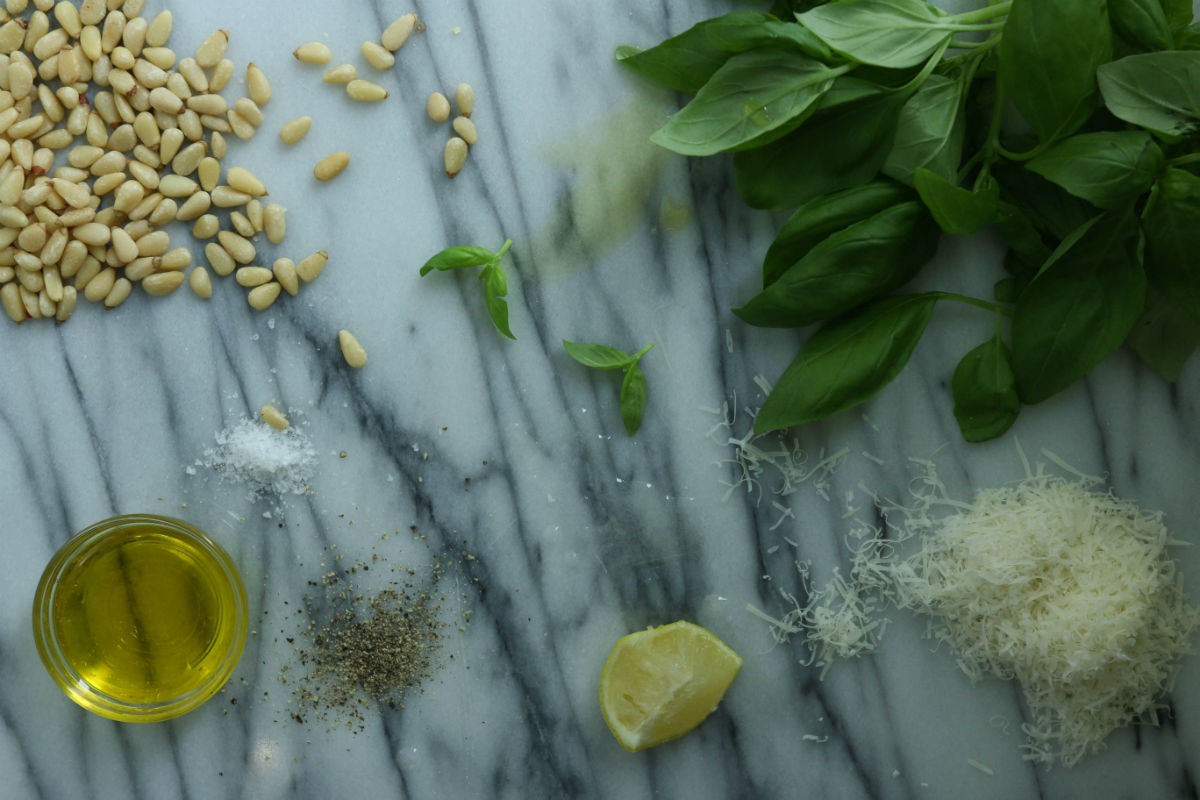 You will need:
Three handfuls of basil leaves
A solid handful of pine nuts
A large tablespoon of olive oil (this amount may vary depending on the consistency you like)
The juice of half a lemon
A Handful of parmesan
Half a small garlic clove (again, you can add more if you're a garlic lover like I am)
A pinch of sea salt and black pepper
Now for the fun:

Step one: Pop everything into a blender and give it a mix. I usually only blend the mixture for a couple of minutes – this is your chance to decide whether you want more of a chunky pesto, or more of a smooth saucy one. If I'm going for the saucier type I'll usually add a little more oil, but it is really up to you!.
Enjoy!